Our Beautiful Jewelry Web Design Work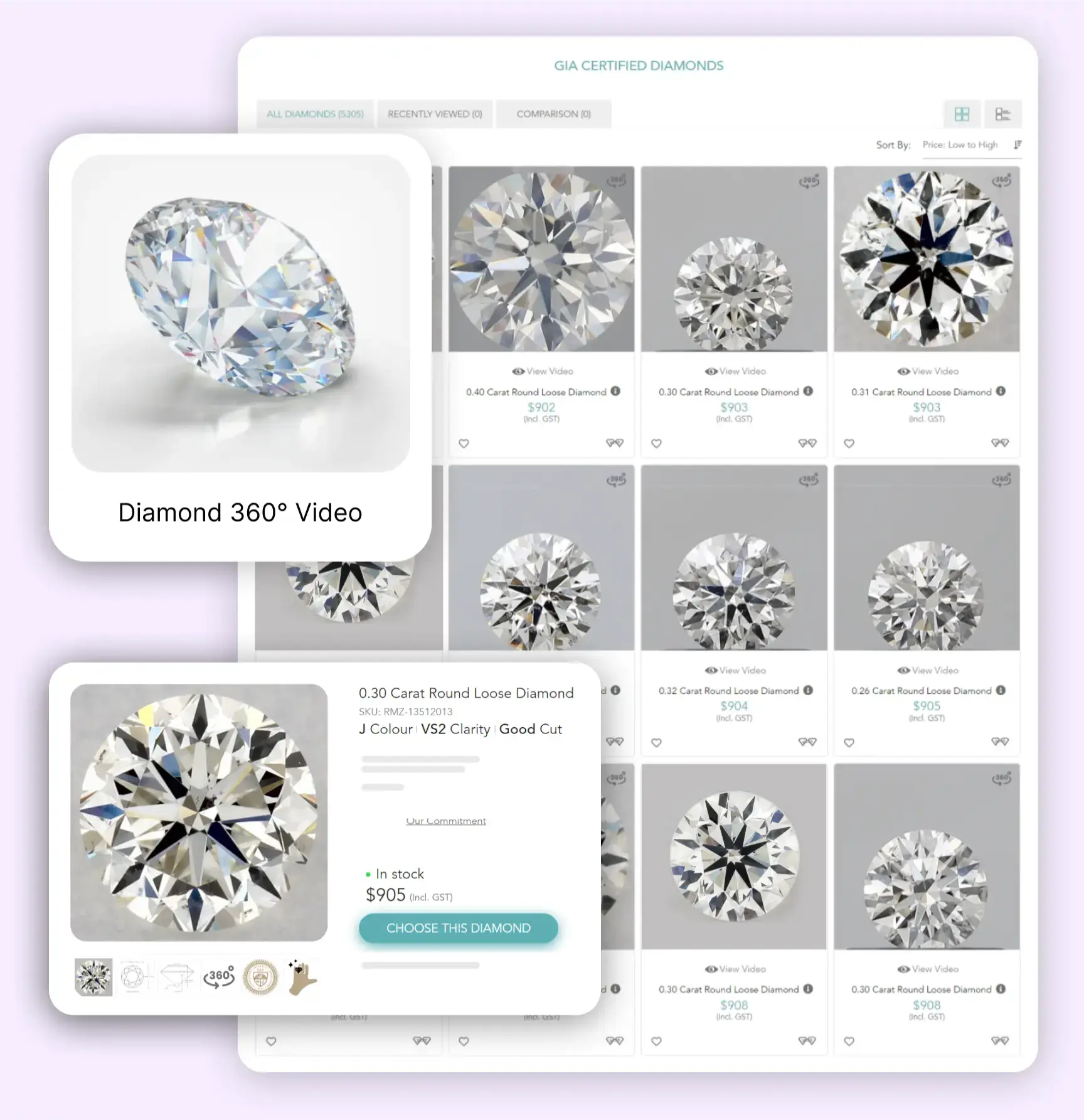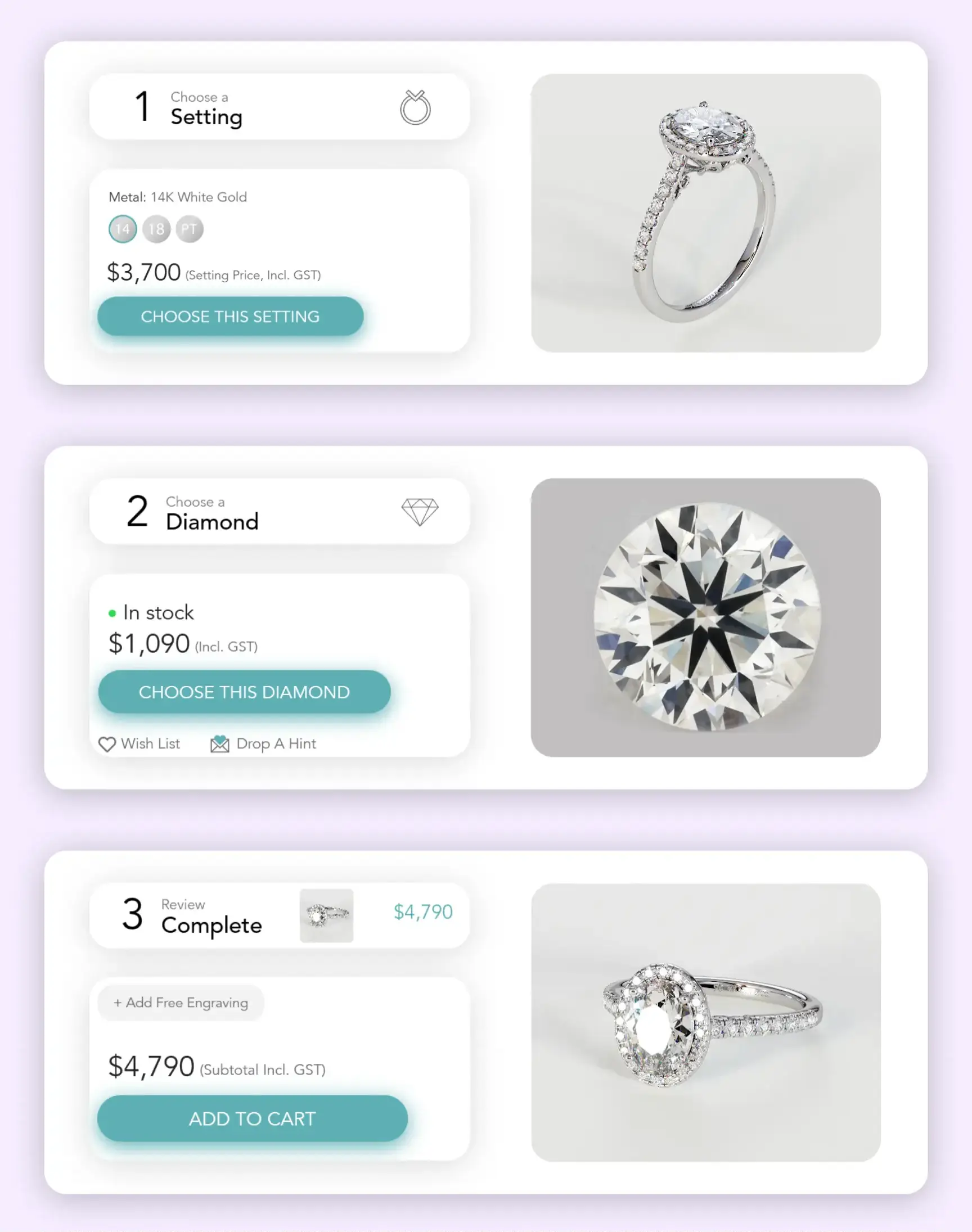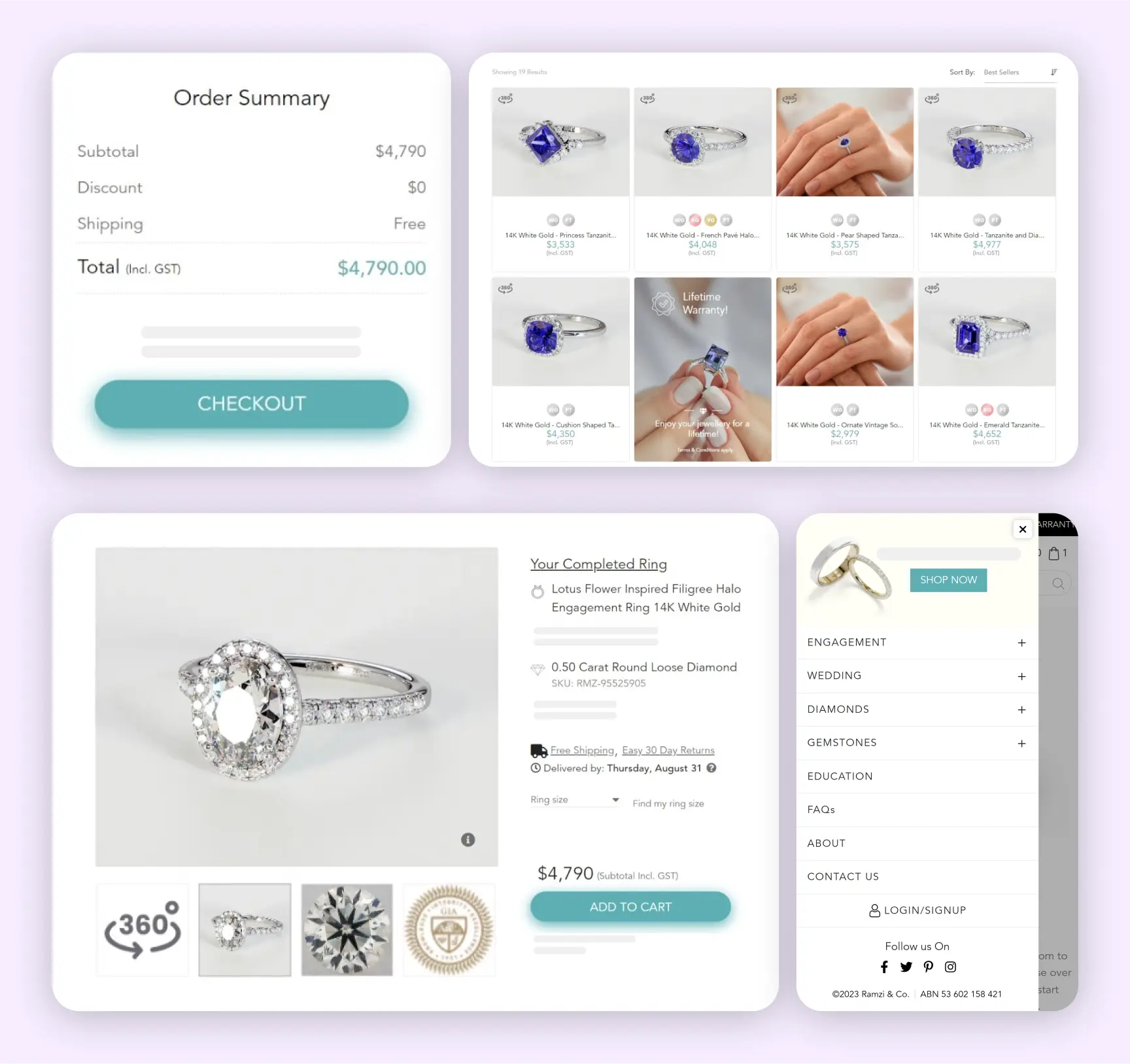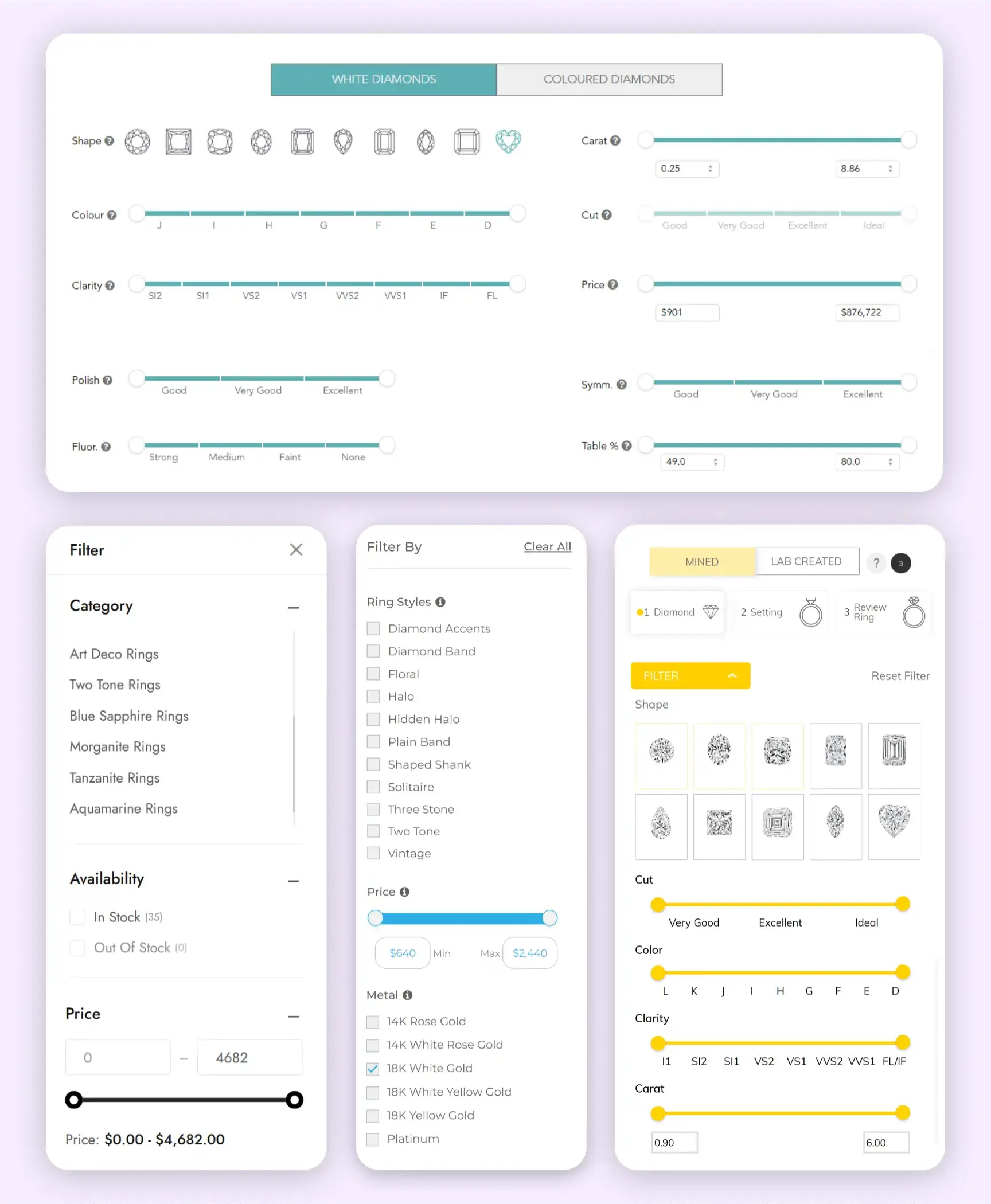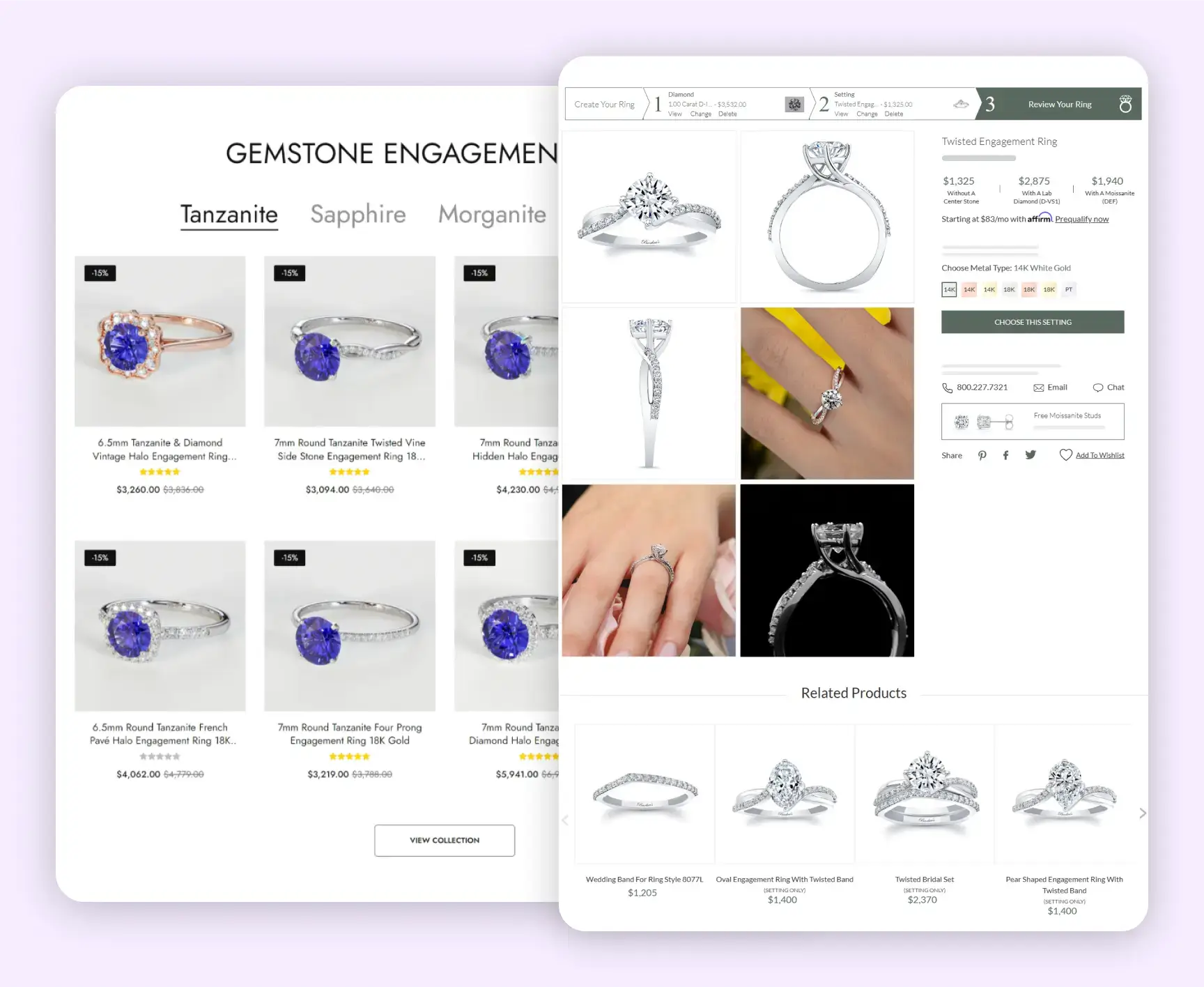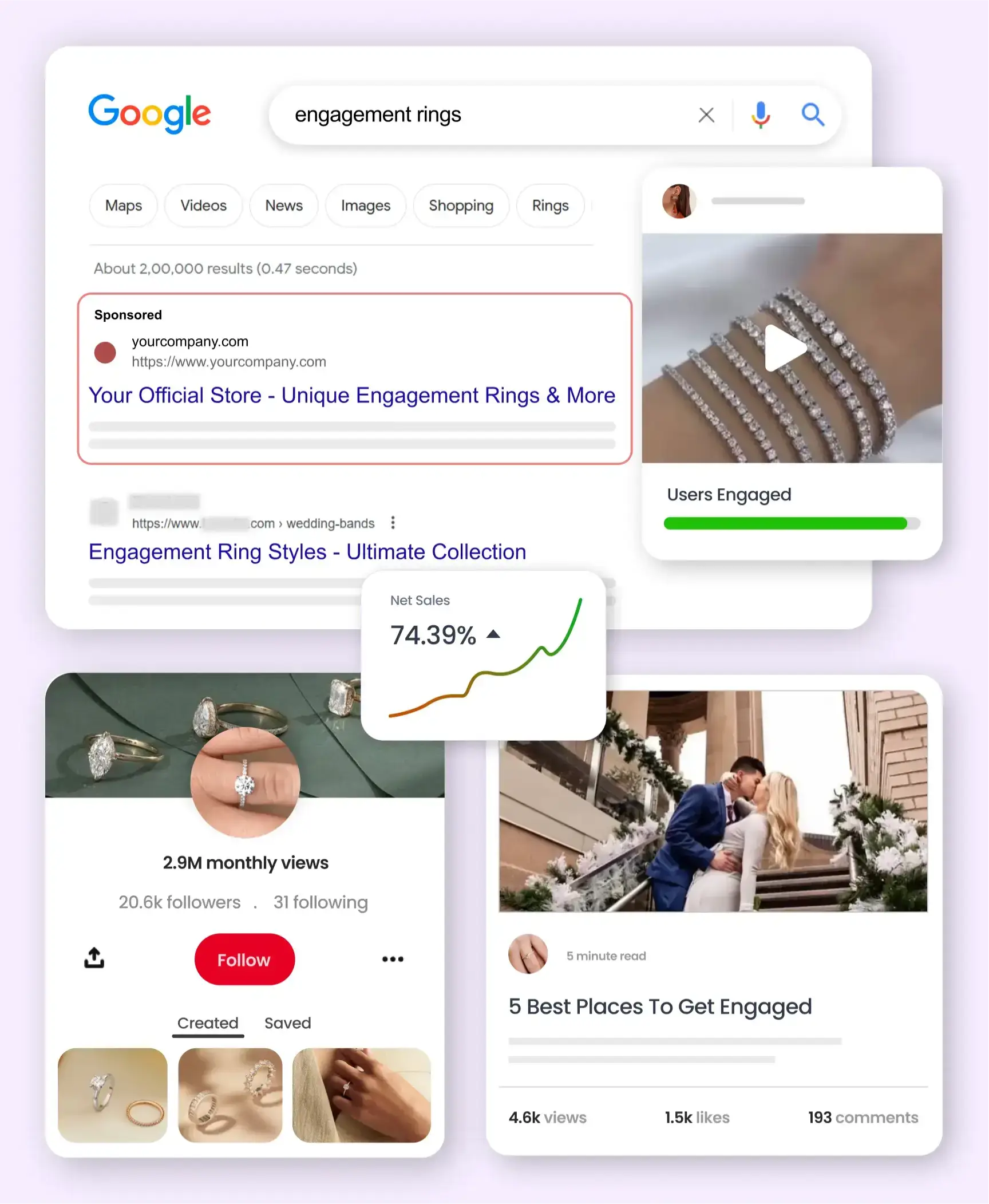 Try Our Jewelry Website Designer Services
Get Stunning Jewelry Website Designs
Jewelry Website
Clean and clear graphics by UI/UX team
Diamond Integration
Add Nivoda, RapNet, VDB, and other APIs/CSVs
Ring Builder
User can create or build his own Engagement Ring
Diamond Filter
Allows users to select the perfect diamond for their ring
Jewelry Retouching
Highlight strengths, downplay flaws for customer appeal
Jewelry E-commerce
Customized solutions for your online jewelry business growth.
Jewelry Marketing
Marketing and SEO Services to grow business 200%
Jewelry Website Pricing
Lower Total Cost Of Ownership & Higher Return on Investment
Our jewelry Website Developer Increases Online Sales With Our Fascinating Websites
Feel Confident That You're Having
Jaw-Dropping Jewelry Website Designer
Consequently, starting your online business can be a daunting task. Besides, our jewelry website design experts will help you win this game. In short, get smart workflows with advanced integrations.
Product Inventory
A Welcoming Dashboard

Order Management & Fulfillment
Integrated Payment Solutions for Online Jewelry Business
Enhance your business with the top-rated payment integration to give customers a seamless and secure shopping experience.
Cart And Checkout
Multiple Payment Options

Quickly Respond To Refunds
Publish Your Jewelry Website
Design on Social Media
In today's digital age, namely, content marketing and blogging are more important than ever in connecting with customers.
Also, social media sites such as Instagram, Facebook, and Pinterest eventually help to create a community of engaged potential buyers, ultimately driving sales growth.
Blogging
Content Marketing

Social Media Integration
Mobile-Optimized Jewelry Website Developer
Further, we design websites that look great on any device. Moreover, it has the best features and UI/UX framework, Besides, every layout and screen resolution imaginable is perfectly executed.
Based on Google Recommendation
Enhanced Shopping Experience

Clean User-Friendly Interface
Keyideas Commitment For Everlasting Results With Expert Jewelry Website Developer
On the whole, the success of a jewelry website depends on an engaging user interface and user experience, which are also merged with advanced functionalities. Eventually, a website is the best way to engage your customers online and enumerate the right combination of creativity and eye-catching elements. Certainly, you can get significantly excellent results in the form of increased ROI and profits, ultimately boosting your growth.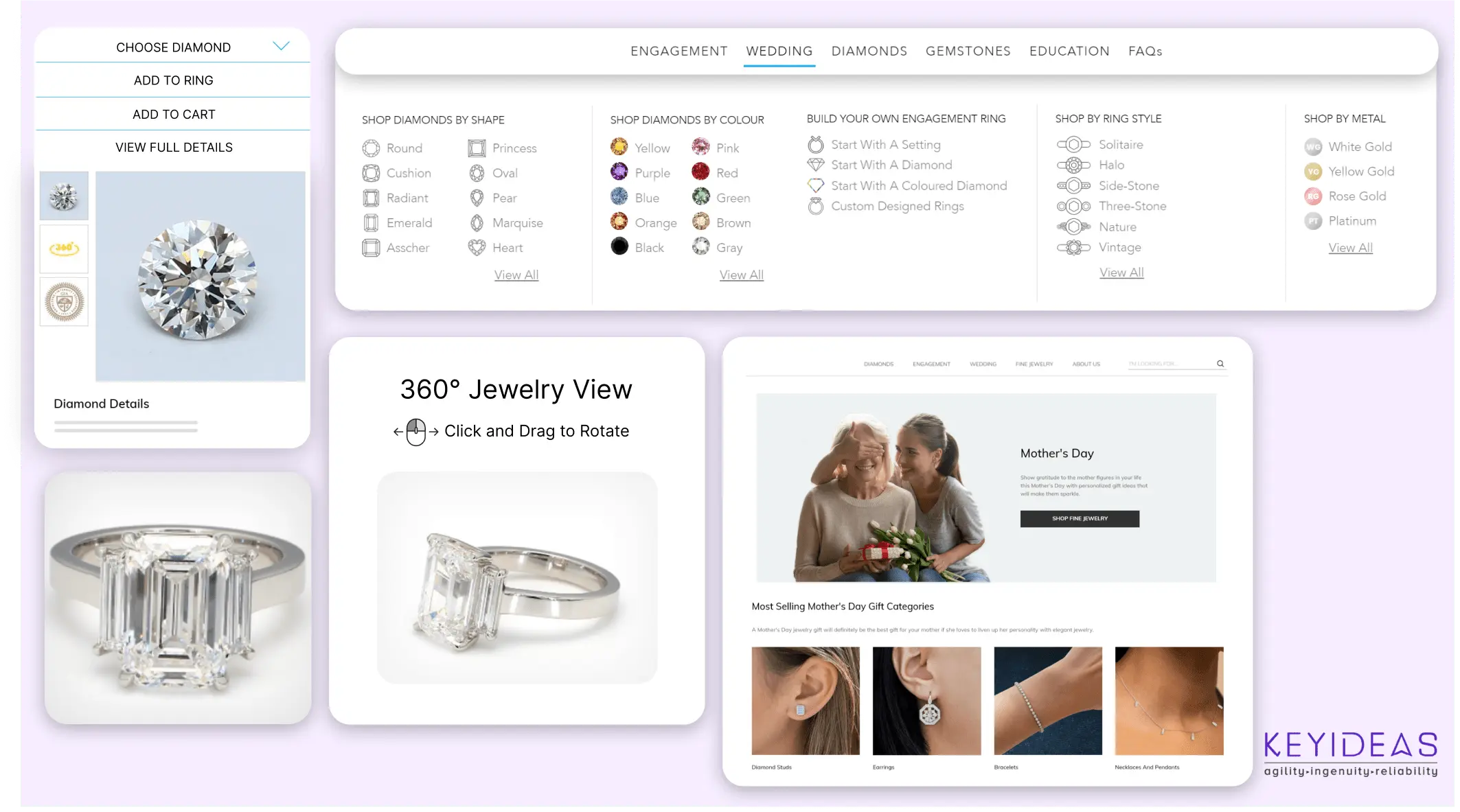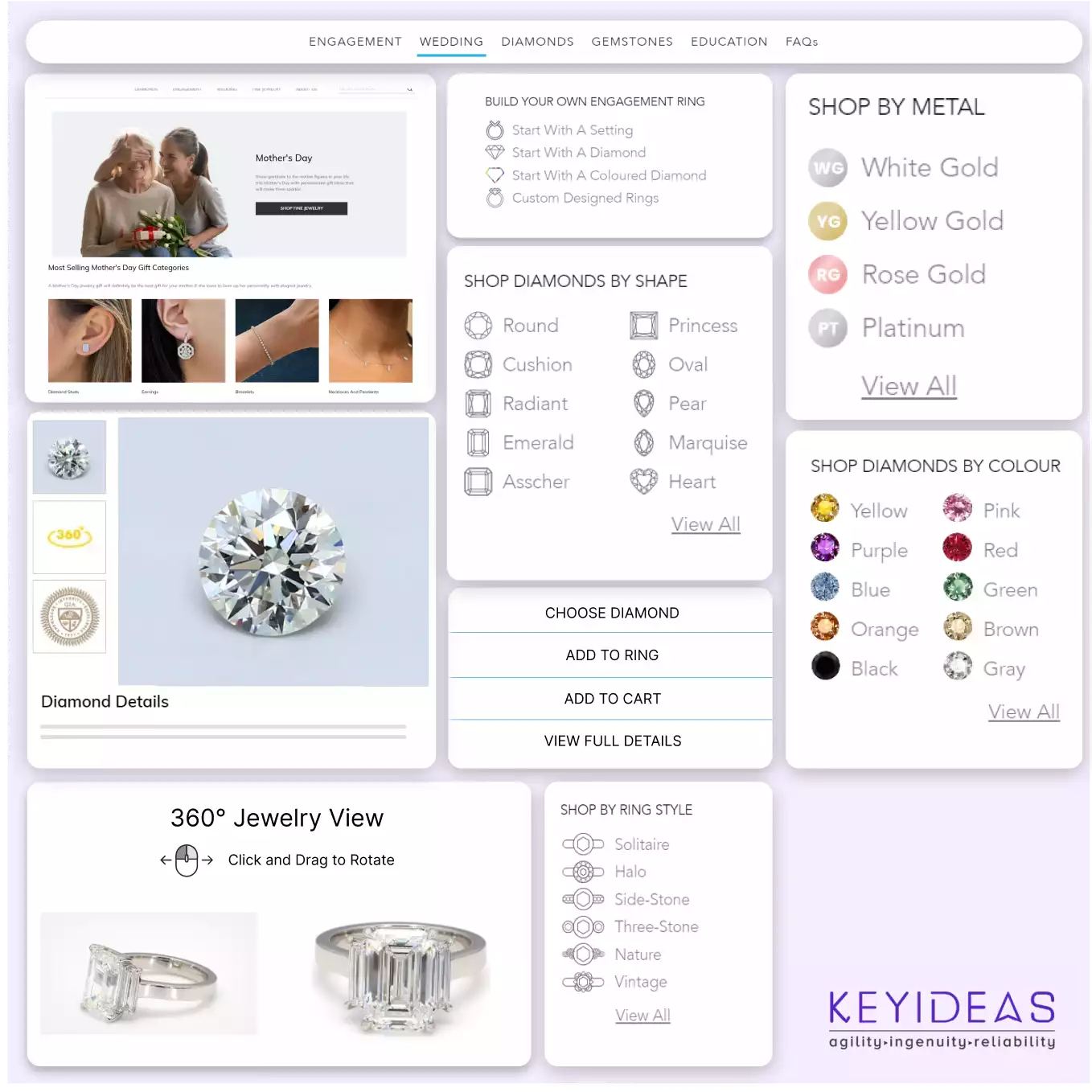 01
360-Degree Jewelry Videos
Jewelry companies online need to have highly-detailed product images so that customers can get a clear visual of the products and examine them from different angles. Moreover, make them stay longer on your website.
02
Intuitive Jewelry Website Developer
Eventually, the best way to sell jewelry online is to provide your customers with easy-to-navigate menus. However, simple drop-down categories allow users to find the items they're looking for quickly.
03
High-End Jewelry Graphics
Preceding this, begin your online jewelry business by creating an appealing website with an appealing layout, visuals, and modern features. Moreover, these were combined with high-quality graphics and an intuitive UX design.
04
Comprehensive Jewelry Descriptions
In contrast, product descriptions should provide details about each piece of jewelry, including materials used and measurements for bridal jewelry. Because particular words clear all the doubts and eventually help customers make the best choice.
05
Secure Jewelry Payments
Likewise, customer trust is crucial in running a successful online jewelry company. On the other hand, about 80% of users stop further website interaction because of a doubtful payment process. Before this, we ensure you get all the payment integrations on your website for an easy, secure, and quick transaction.
06
Virtual Try-On For Jewelry
Finally, 50% of customers want to see a wishlist option on your website. Thus, good jewelry website designs include tools in addition to adding a Wishlist function or virtual try-on features. Ultimately, it helps you enhance customer satisfaction by providing convenience and ease of use, at least during their shopping experience.
Why is Keyideas a Top Jewelry Website Developer and Design Company?

"
I have been working with Keyideas for quite a few years now. Their work is always done in a timely fashion and the overall value for the dollar is exceptional. I recommend Keyideas to anyone seeking a fantastic developer for any such work.
Isaac Gottesman,
dimendSCAASI, Chicago
FAQ About Keyideas Jewelry Website Designer and Development
Mordy Karsch
Giving Back Promotions, San Francisco, CA
I had an amazing experience working with Keyideas - an excellent team of developers.

Isaac Gottesman
dimendSCAASI, Chicago
I would not hesitate to recommend Keyideas as a superior development house.

Lets Do Great Work Together!
Discuss your ideas. Connect now
We've successfully delivered over

leads for the client