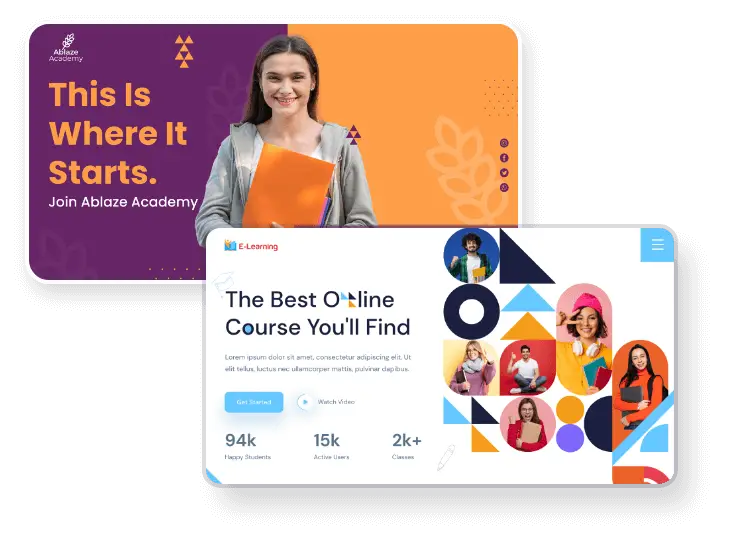 Photo Slideshows & Carousels
Your website will seem polished and professional on any device with one of the stunning themes produced by renowned designers.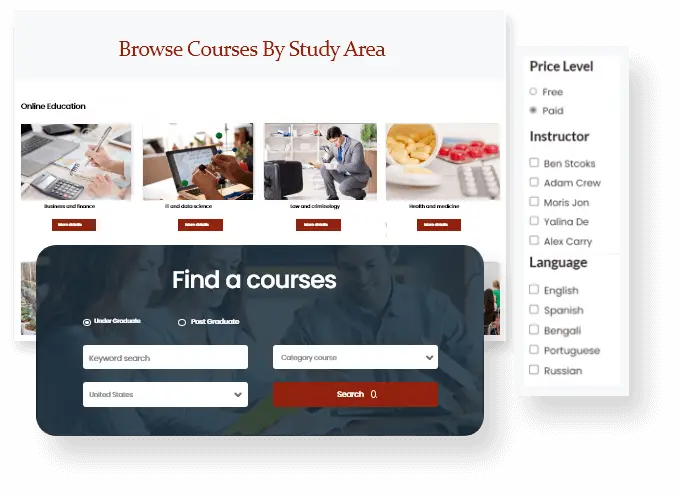 Browse Courses
Create a website that will promote your company to new clients and let them browse your course offerings.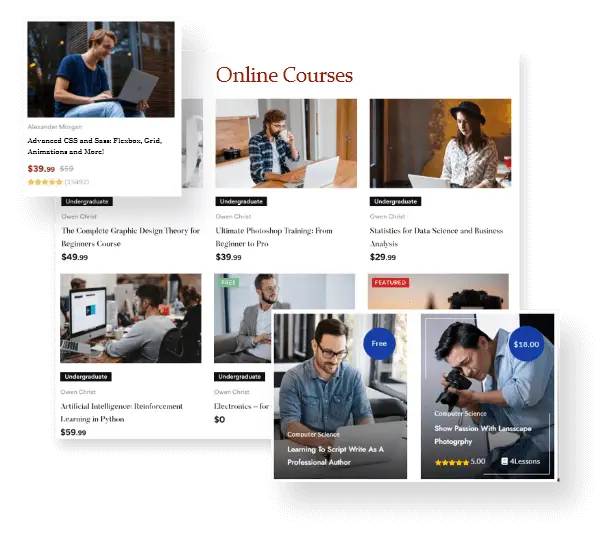 Create And Sell Online Courses
Create courses that you can easily administer and sell online. Lessons from the course pool can be assigned to the course.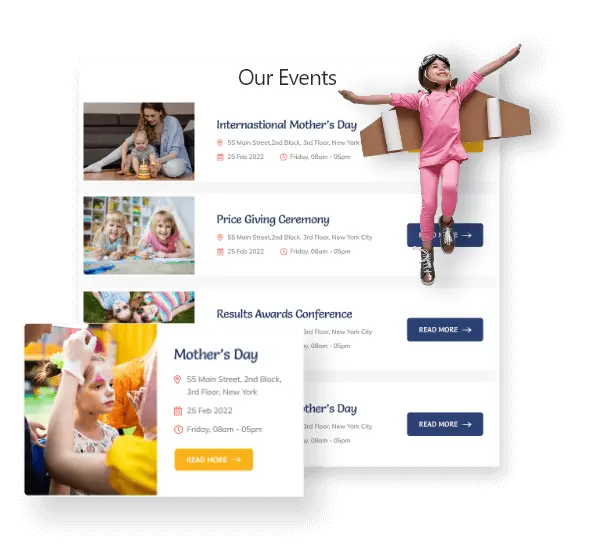 The Events Calendar
Events can be created, promoted, and sold online. The Events Calendar is a reliable, feature-rich, and scalable calendar and event management package.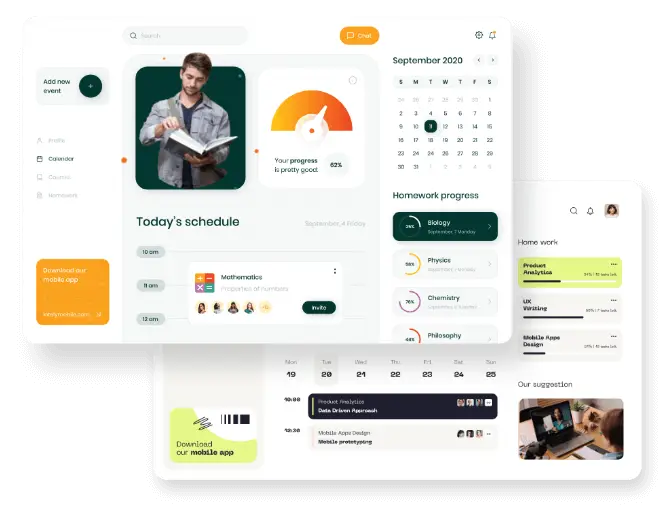 Dashboard To Make More Informed Decisions
All professions can use dashboards to track performance, generate reports, and set budgets and goals for upcoming tasks.
Student Certificate On Course Completion
Choose from pre-made certificate templates or create a bespoke certificate to fit your company's aesthetic.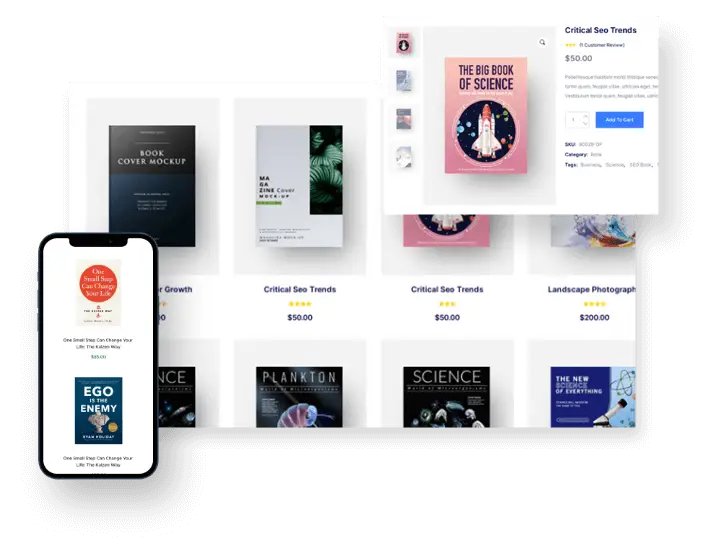 Sell Your Products Online
Everything on your new website is set up to accept online product orders. Sell the mementoes, artwork, literature, and other items produced by your school, both digital and tangible.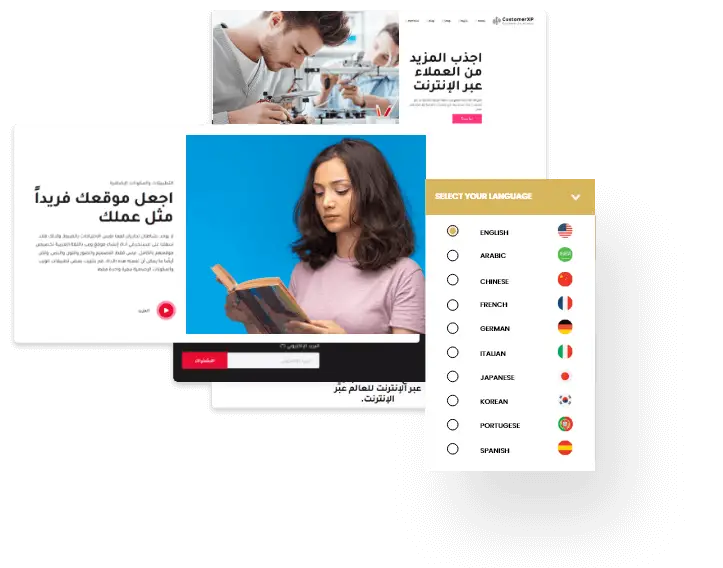 Multiple-Language Support
Make your website available in any language. The most reliable method of attracting customers who speak different languages is to have a bilingual website.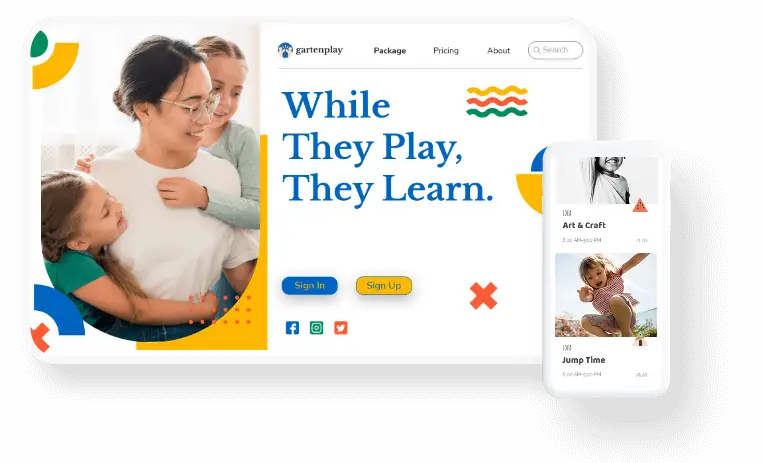 Customization Window
Getting recurring user-engagement on your education website has become easy. How? With our customization tool, readers can easily customize their site experience according to their preferences as in color, theme or lighting.