Selling jewelry online is crucial to a jewelry retailer's success in today's digital environment. This article offers SEO for jewelry business tips and insights into optimizing SEO performance, using appropriate search terms in product descriptions, using visuals with wow effects, building brand presence through social media channels, creating professional web design approaches, and more. If you're finally launching your first website or looking for ways to increase sales on an existing site. We can help you with both. Let's explore how these jewelry marketing ideas that can help you achieve the full potential of your business.
Ensuring Your Jewelry Website Uses High-Performing SEO
Utilize Relevant Keywords In Your Product Descriptions
Use Visuals That Have Wow-Effects
Create Brand's Social Media Presence
Seek Professional Approach For Your Jewelry Website Design
Build Your Brand
Before we explore these tips let's briefly discuss why having an online store is a requirement for modern retail.
Why Selling Jewelry Online is the New Normal?
The internet has dramatically changed the way we shop, and jewelry is no exception. In recent years, selling jewelry online has become increasingly popular due to its convenience and affordability. With new technology and tools available, it's easier than ever to start an online jewelry business.
One of the biggest benefits of selling jewelry online is that it's much more cost-effective than traditional retail stores. You don't need to pay for expensive storefronts or hire extra staff. All you need is a website, and you can easily reach potential customers all over the world. By cutting out these costs, you can set competitive pricing for your products and make them more attractive to customers.
Pioneering online jewelry businesses like BlueNile, which launched in 1999 as an exclusive online retailer of diamonds, soundly put this myth to rest years ago, and we have recently seen legacy brands like Tiffany moving their jewelry sales online.
Suggested Read – 12 Must-Have Features For Best
Jewelry E-commerce Website Design
Advantages of Selling Your Jewelry Online
Another huge advantage of selling jewelry online is its accessibility. Instead of having to travel somewhere to buy jewelry, customers can now do so from their own homes with just a few clicks on their computer or phone. Customers no longer have to worry about finding parking spaces or waiting in long lines; they can simply login to an online store and find exactly what they're looking for within minutes. This makes online purchasing much more convenient for everyone involved—so it's no wonder that e-commerce businesses are thriving today!
When you sell jewelry in brick-and-mortar stores, you are limited by space constraints; there may not be enough room for multiple versions of the same item or a wide selection of different items. However, when you start selling jewelry online, this limitation doesn't exist–you can offer a virtually unlimited number of different styles and designs without worrying about physical storage space constraints. This makes it easier for customers to find exactly what they're looking for at a price that fits their budget–making them much more likely to purchase from your store!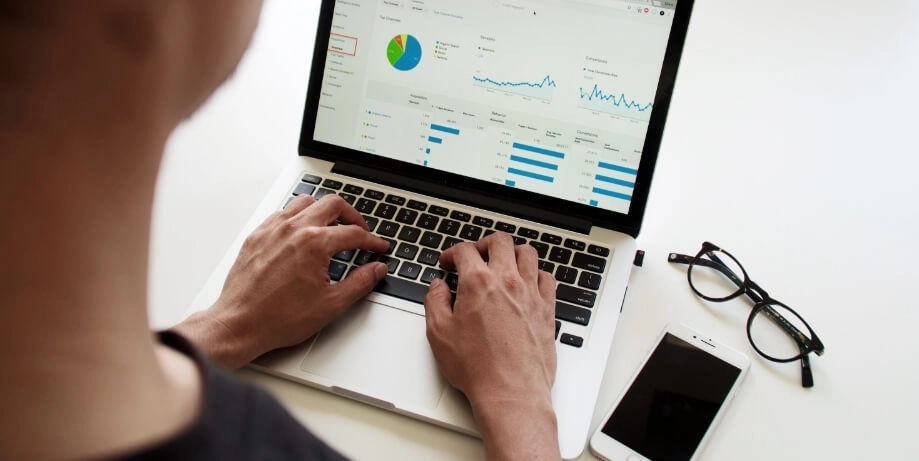 Maintaining a compelling social media presence is utmost required for any\ online jewelry store to compete in the race.
6 Tips To Help Jewelry Retailers Increase Online Sales
1. Focus on High-Performing SEO For Selling Jewelry online
Your online jewelry store shines brightly with optimal SEO for top search engine ranking. You should look for a reliable web host that has fast loading times and equip it with an appropriate domain name, responsive website template, SSL certificate as well as expert functional keyword research using Google's Keyword Planner plus quality content writing to truly bring out its sparkle!
MUST HAVES FOR THE WEBSITE
Lightning-fast web experience
Choose an acclaimed host with a proven track record for delivering blazing speeds when loading your site.
A perfectly suitable domain name
A good domain name that reflects your products and brand.
Responsive website template
Your website works optimally and consistently across multiple platforms and devices.
Secure Website
Protect your domain from malicious attacks by installing an SSL certificate!
Expert Functional keyword research
Unlocking the power of keyword research with Google's Keyword Planner is a great way to give your website an SEO boost.
Well-written content
Integrate descriptions of products, services, or ideas which reflect thoughtful insights.
2. Utilize Relevant Keywords In Your Product Descriptions
Maximizing your jewelry website's visibility starts with selecting the right keywords! Make sure to choose phrases that accurately describe what you sell, such as "wedding bands for men" or "engagement rings for women".
Don't forget about commercial intent words too – these can be powerful for driving traffic for jewelry website updates and why it is important for you . For example, someone looking to buy an engagement ring may use terms like "buy a diamond engagement ring" which has over 10,000 searches per month locally.
It is essential to remember to not keyword stuff; instead, make sure any content on the site reads well and naturally captures readers' interest without sacrificing SEO friendliness.
Always aim to write thoughtful, useful product descriptions, and other content on your website that helps your SEO while also helping your customers.
3. Use Visuals That Have Wow-Effects
Having good quality pictures of your jewelry products is essential to draw in customers. An experienced photographer can help ensure that each image reflects the beauty and craftsmanship you offer, while a great design adds an extra level of engagement for viewers no matter what device they're using. Visuals play a huge role when it comes to selling jewelry online – remember this key tip!
Utilize Proper Editing And Retouching Techniques
Ensure your visuals have the impact they deserve by employing refined editing and retouching techniques.
Use High Resolution Images
Want to make your visuals stand out? Make sure you choose hi-res images!
Stabilize your device and ensure sharp, clear shots with this easy-to-use accessory.
Keeping a consistent aesthetic on your website is key! When taking pictures of new jewelry inventory, make sure you're following the same setup every time to ensure continuity.
Use Web Appropriate Sizes
Studies show visitors will abandon any site taking more than three seconds to appear, making this speed tip critical for both SEO and your visitors' experience.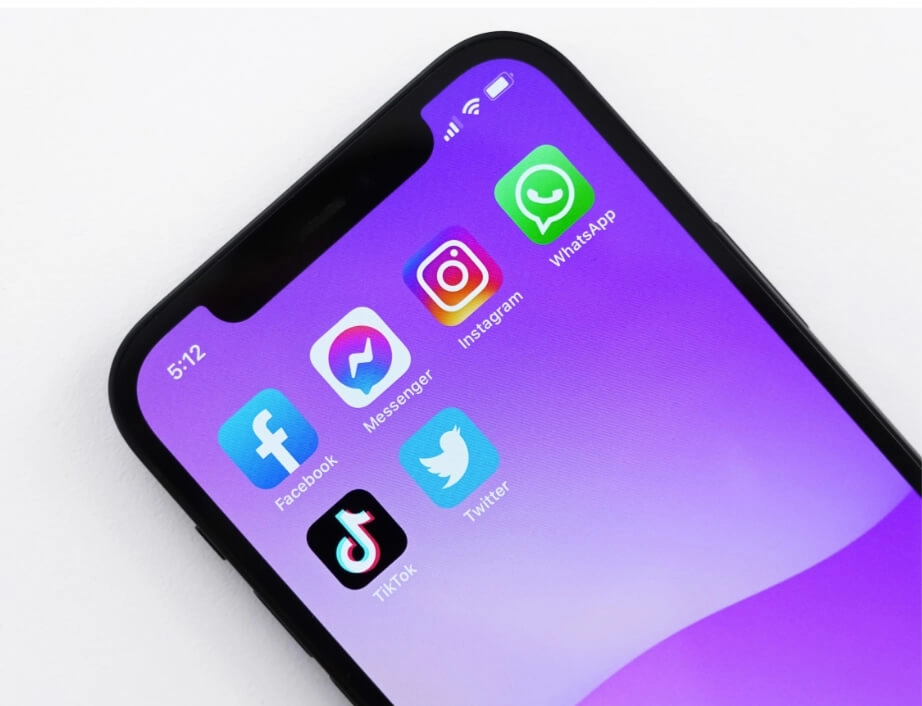 Social media presence builds brand awareness, attracts new customers and best way to exhibit your product.
4. Create Brand's Social Media Presence
With 3 billion active users, social media is a powerful and cost-effective way to connect your jewelry store with potential customers. Utilizing platforms such as Instagram or TikTok allows you to create connections that build brand awareness, attract new shoppers and display your unique products in all their brilliance!
Maintaining a top-notch social media presence is the key to making your website and products stand out. Investing in innovative marketing strategies, such as utilizing platforms like TikTok, Instagram, and YouTube Shorts will help you reach an even wider audience of potential customers – thus driving brand loyalty and leading to increased sales! Post regularly about jewelry items on these channels for maximum exposure – it'll be worth every penny.
Showcase your unique brand by presenting personal, behind-the-scenes glimpses of the creative process and artisans that craft it! Share warm lifestyle photos featuring people wearing or utilizing jewelry pieces to humanize your profile – an ideal way for customers to get a feel for what you offer.
5. Seek Professional Approach For Your Jewelry Website Design
Don't waste your precious time and energy on trying to build a website for your jewelry store yourself when there are experts like us who can do it for you! With Keyideas, we specialize in professional jewelry web design that respects all the needs of small businesses. Nothing is impossible with our creative team – let's get started today by sending us an idea describing what kind of design you need from us.
6. Build Your Brand While Selling Jewelry Online
Jewelry is one of the most competitive markets, both online and in-person. To stand out from your rivals it's vital to form a unique brand identity that showcases you are offering something beyond special. Having an eye-catching website with personalized features will help your business blossom by giving potential customers confidence in what they're buying – plus exclusive offers won't go amiss either! Making sure every item looks outstanding on social media can further boost visibility and spread the word about how remarkable your jewelry collection really is.
Overall, selling jewelry online offers numerous Jewelry website designer services, jewelry store website design, advantages over traditional retail stores—from cost savings to wider selections—making it a great option for anyone who wants to get into the business!
Popular search keywords: Jewelry Shop Website Design, Chicago Jewelry Website Design, Diamond Website Design, Jewellery Web Design, Build Your Engagement Ring etc.
Running a jewelry store on the internet can be daunting, but with a dedicated team like Keyideas, everything becomes easier! With 16 years of experience as a top website development company, designing and developing e-commerce platforms, Keyideas understands the nuances of creating an efficient and effective platform to showcase your products.
At Keyideas, our approach encompasses both strategic direction and tactical precision. This means we'll work closely with you on every aspect of launching and promoting your online jewelry store–from selecting the perfect e-commerce platform all the way through creating optimized content—all while providing unparalleled customer service throughout the process.