Heavy Equipment Website Design
Heavy Equipment Website Development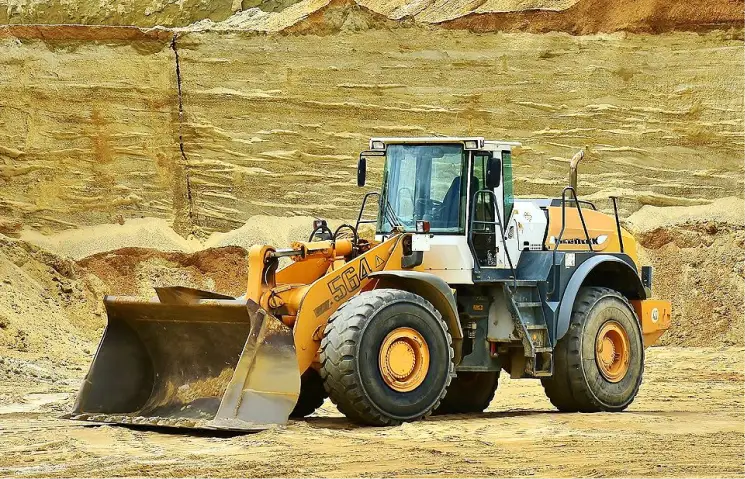 Select Your Business
Machinery Heavy Equipment Web Design and Development Agency
Web design is vital for your Construction Heavy Equipment Website, serving as a lead magnet, sales booster, and a core component of online marketing. Discover how Keyideas creates successful websites for heavy equipment with key considerations.
How To Increase Business For Heavy Equipment Website Development
Boost your heavy equipment website's business potential with effective strategies and expert insights.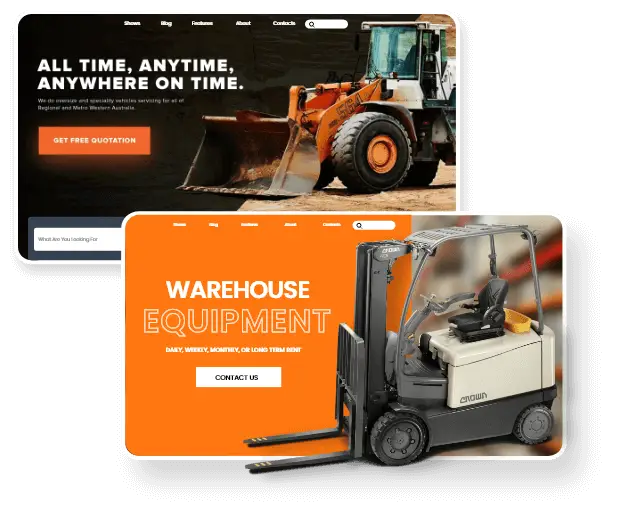 Photo Slideshows and Carousels
When it comes to using and maintaining heavy equipment, there is a lot to learn. Real equipment, how-to videos, and tutorials are what people want to see. By providing informative material, you may draw in more visitors and encourage them to stay on your site longer.
Informative Content
Equipment Tutorials
How-To Videos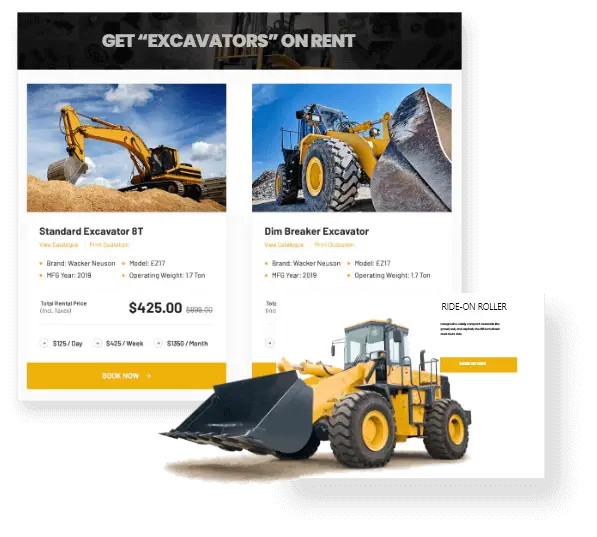 Listing Products and Services
You should be aware of what your audience wants and make it simple for them to find it when displaying products and equipment on your website. Connect your website with your inventory management system to prevent having out-of-date stock.
Audience Preferences
Inventory Management
Equipment Display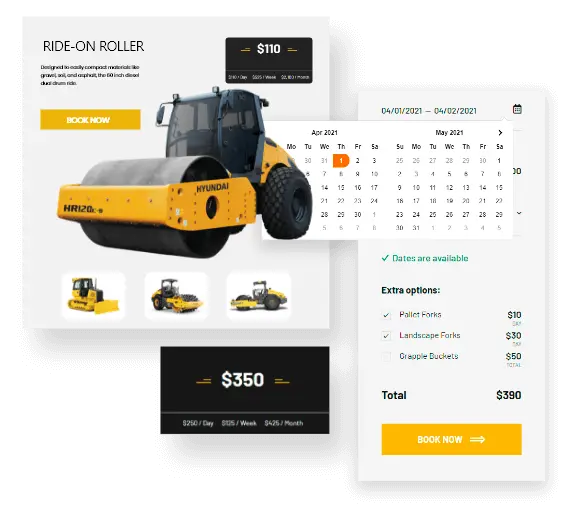 Responsive Website Design
What happens if a person uses a phone or tablet to access your website? Unintentional website navigation and difficult-to-read material are frequent problems. Potential clients frequently have a confused, frustrating experience without a responsive website design, which encourages them to do business elsewhere.
Mobile Compatibility
Tablet-Friendly
Customer Retention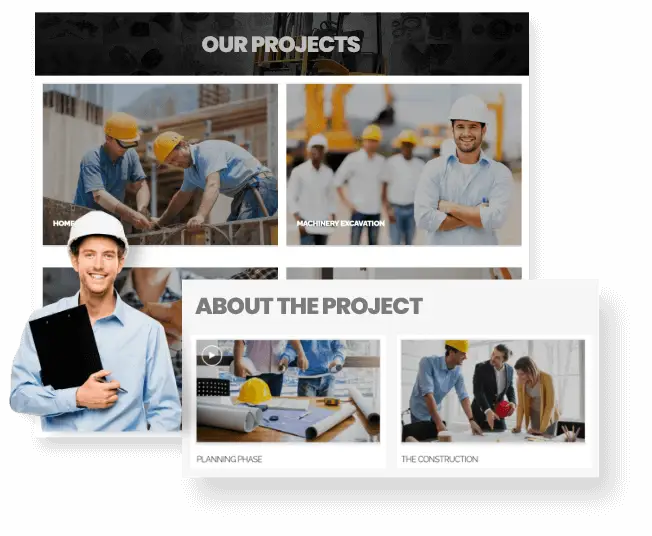 Helpful Location Pages
On the particular location pages, there are also extensive employee directories for each location, making it simple for present and new clients to get in touch with the right department.
Employee Directories
Client Communication
Location-Specific Details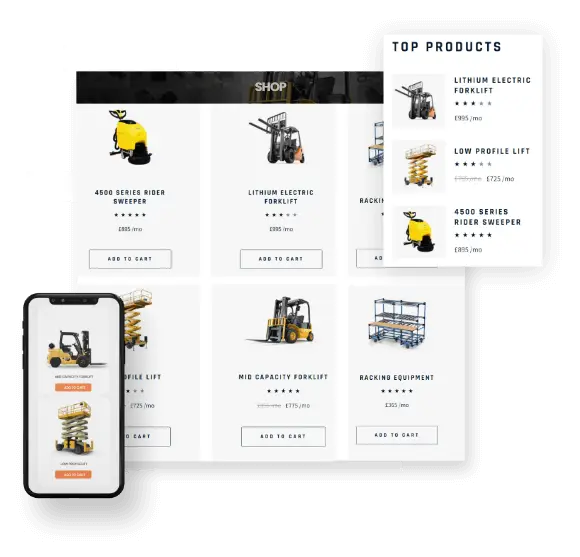 Dedicated Section for How-To Videos
Heavy equipment goods have several requirements, from upkeep to merely understanding how to operate the machinery. If you need to add or remove videos from your website, Web Design and SEO makes it simple and secure to do so without requesting server resources that would otherwise cause your website to load slowly.
Video Management
Website Optimization
Resource Efficiency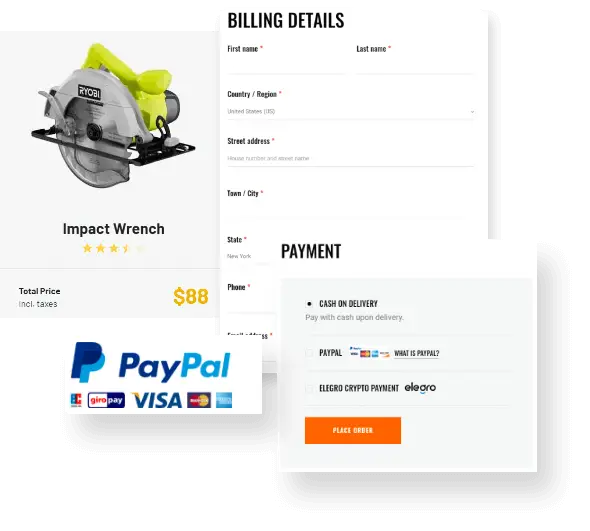 Comprehensive Rental Listings
Make sure to add any additional items that can be purchased to modify the equipment for the needed purposes. Renting heavy machinery is a pretty straightforward process. A client would pay a set fee to rent the equipment for a specified period of time.
Heavy Machinery Rentals
Renting Process
Client Fees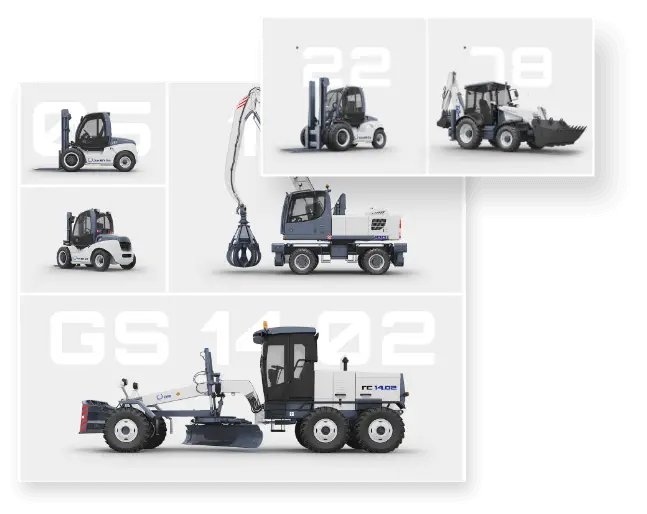 QR Codes of Heavy Equipment Website Development
With QR codes, you may provide more details and direct customers back to your website. This unique barcode will take the user to your website when it is scanned. You can also point customers toward your company's app if it exists.
Faster Authorization
Sales Boost
User-Friendly Dashboard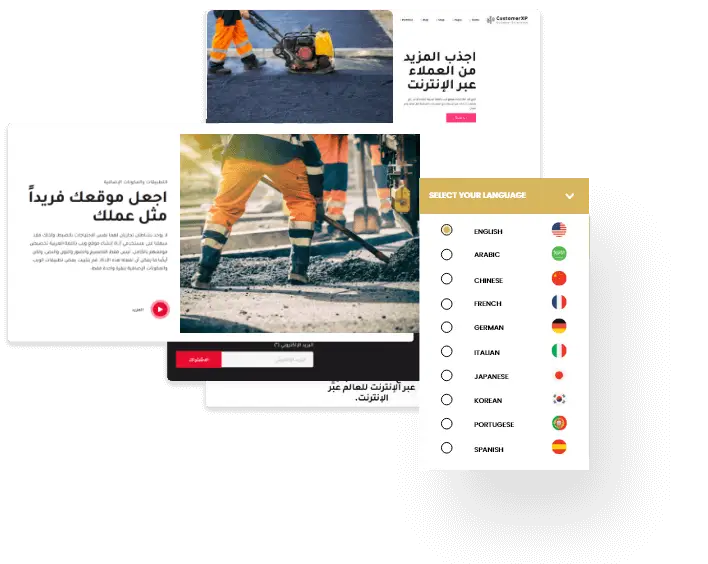 Heavy Industry Marketing
You can attract new clients in addition to using SEO. Ad campaigns and interactive elements will help you market your heavy industry company to attract new clients and boost client retention.
SEO Strategies
Ad Campaigns
Interactive Elements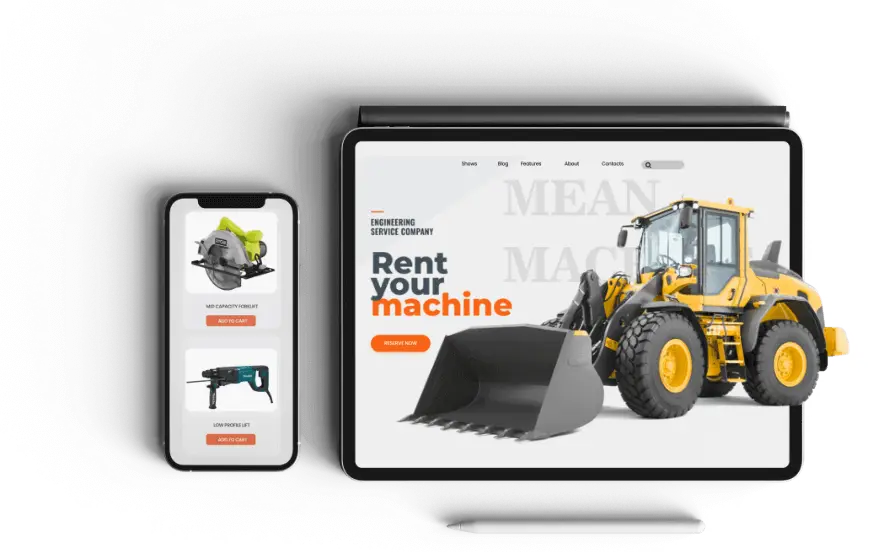 Optimized Online Payment
Your payments platform facilitates faster authorization and processing of payments, boosting sales for your heavy equipment business. The user-friendly dashboard allows you to easily monitor and enhance the health of your organization.
Faster Authorization
Sales Boost
User-Friendly Dashboard
Our Marketing Services For Heavy Equipment Company's Website Design
Website Design
Great first impression and user-friendly interfaces
Cross device Compatibility
Seamless user experience across devices
Review and Rating System
Builds users trust and adds more credibility
Maintenance and Support
Ensuring minimal downtime and optimal performance
Search Engine Optimization
Improves Search Rankings
Content Marketing
Establishes Strong Online Presence
Conversion Rate Optimization
Marketing Services to grow business 200%
Affordable Pricing
Lower Total Cost Of Ownership & Higher Return on Investment
FAQs About Heavy Equipment Website Development
Mordy Karsch
Giving Back Promotions, San Francisco, CA
I had an amazing experience working with Keyideas - an excellent team of developers.

Isaac Gottesman
dimendSCAASI, Chicago
I would not hesitate to recommend Keyideas as a superior development house.

Lets Do Great Work Together!
Discuss your ideas. Connect now
We've successfully delivered over

leads for the client