Our Beautiful Jewelry Web Design Work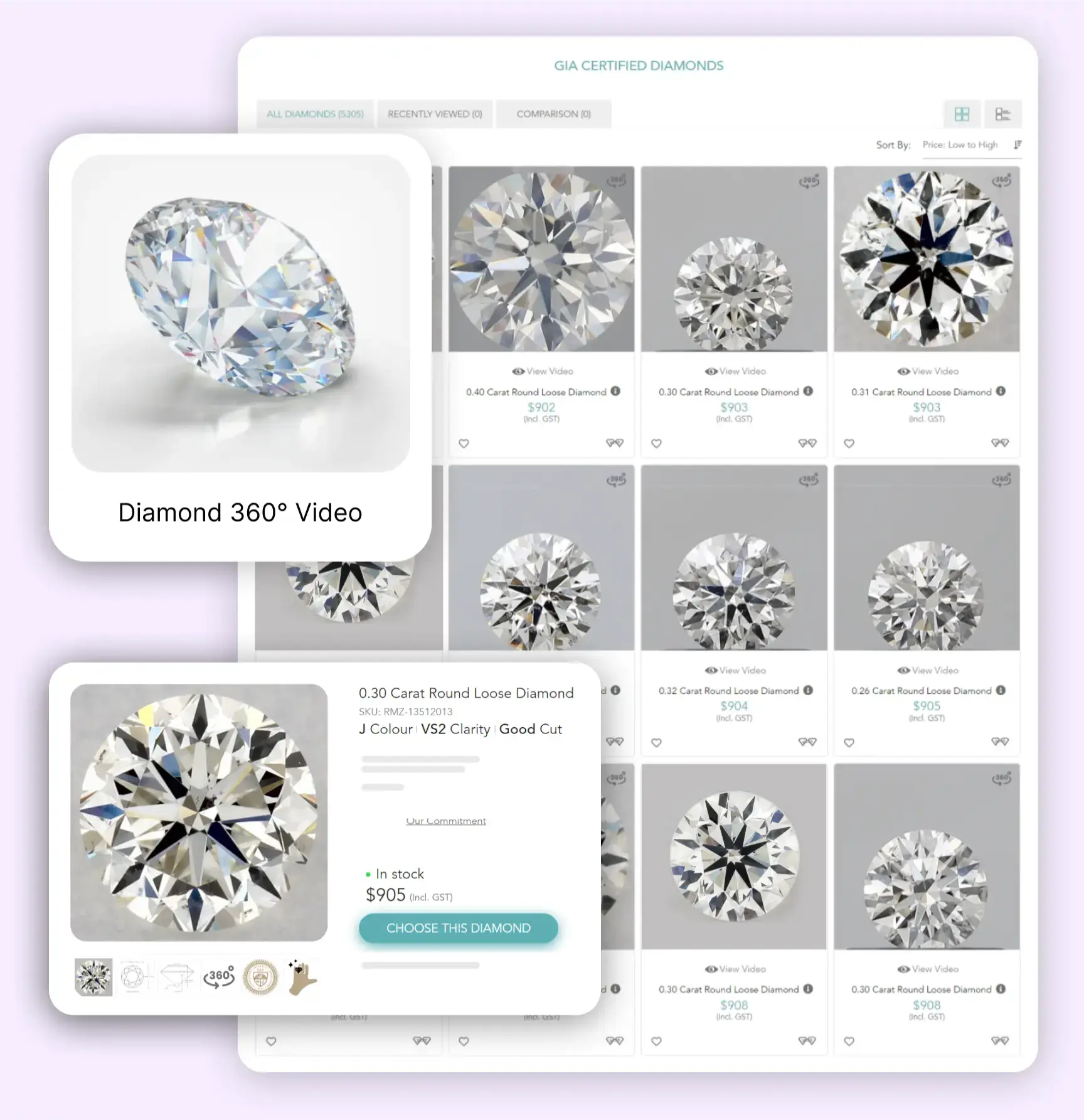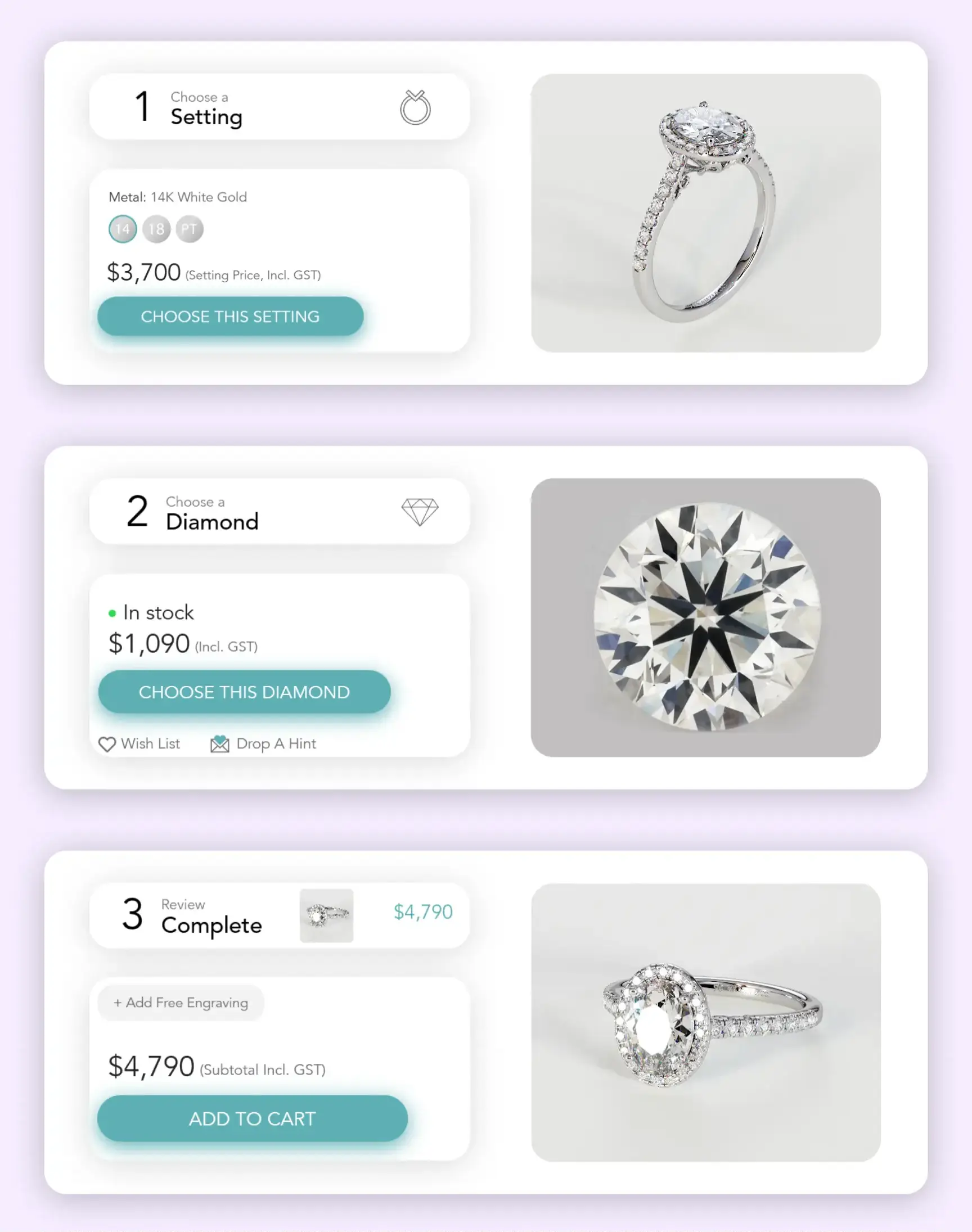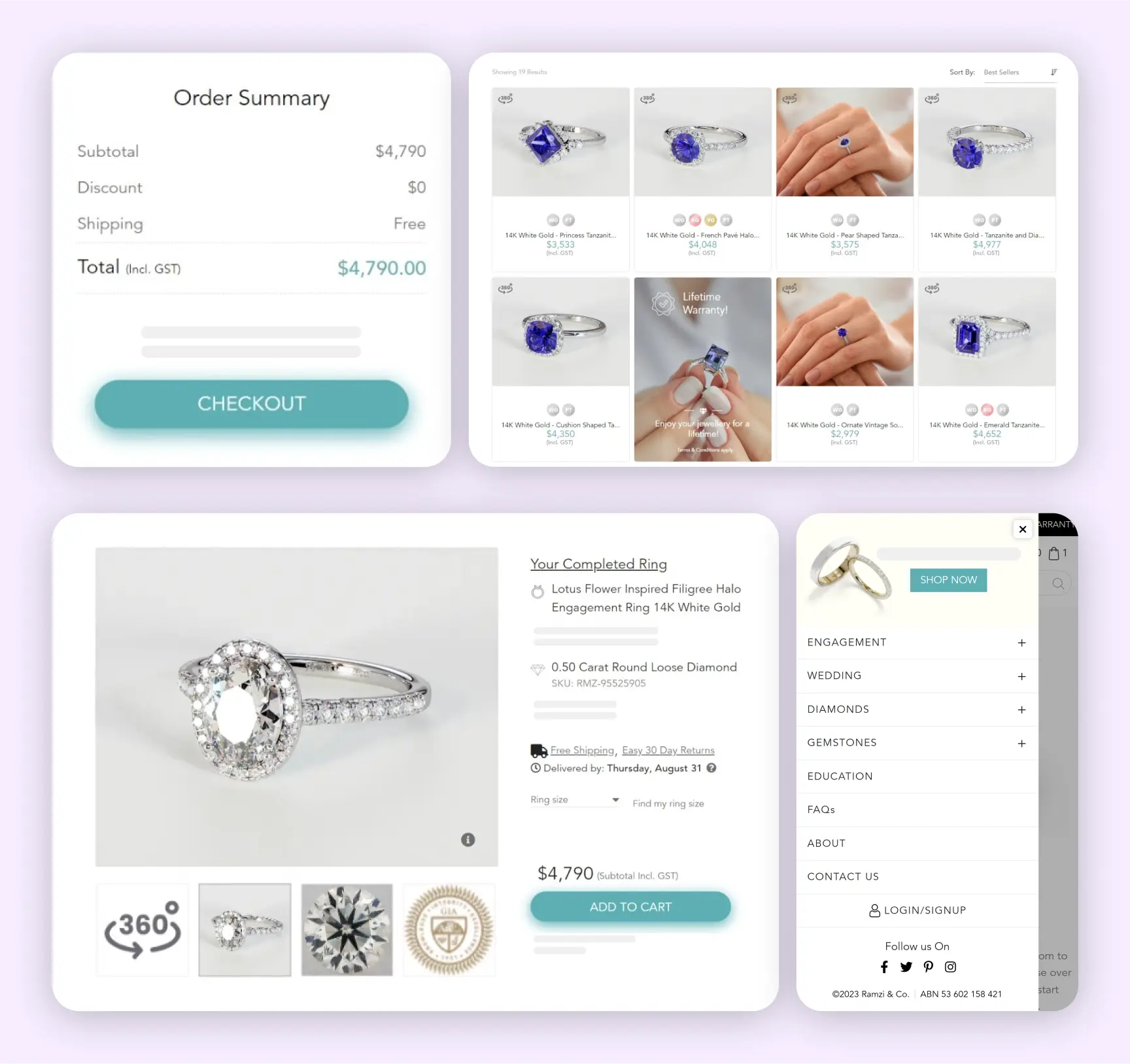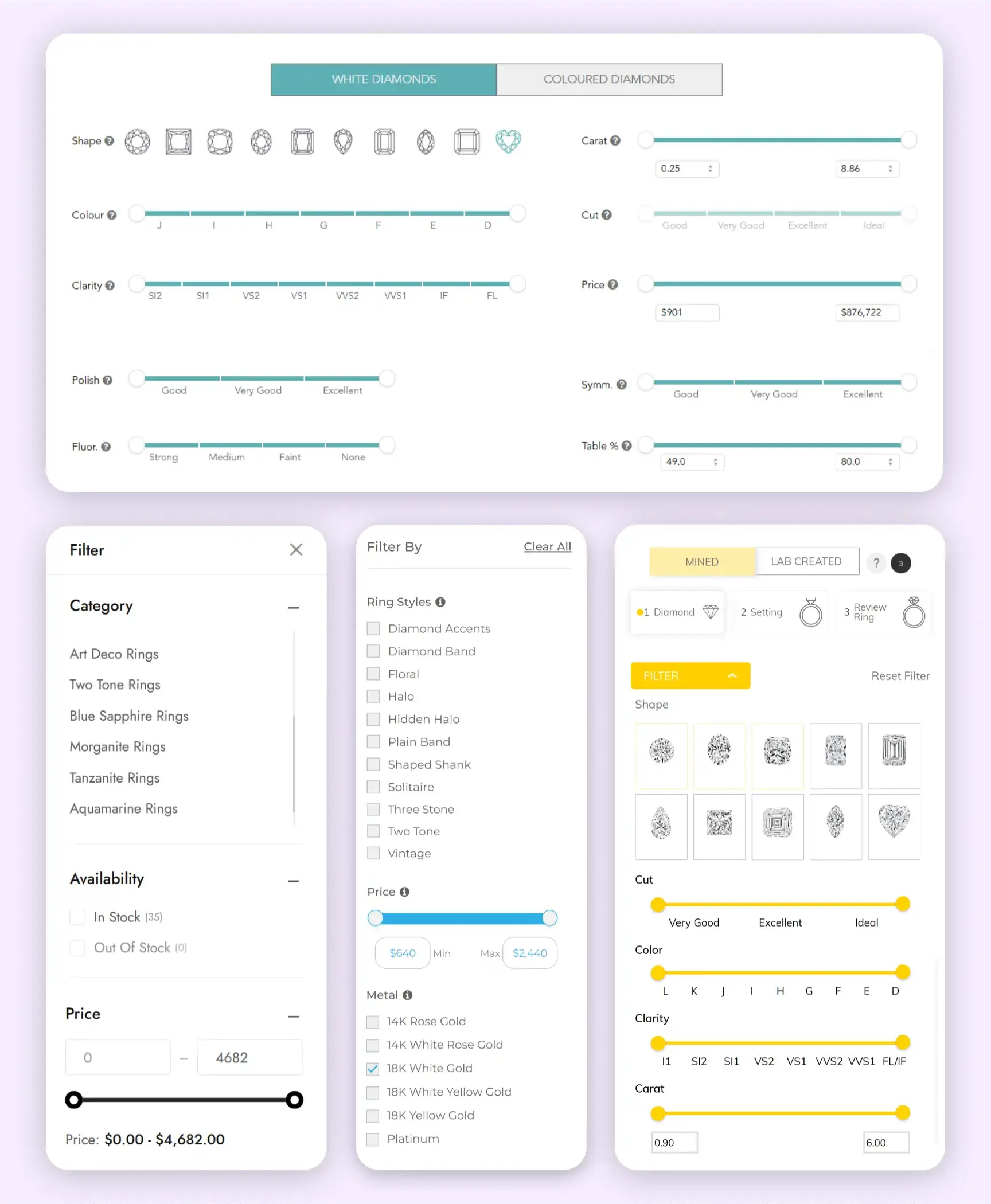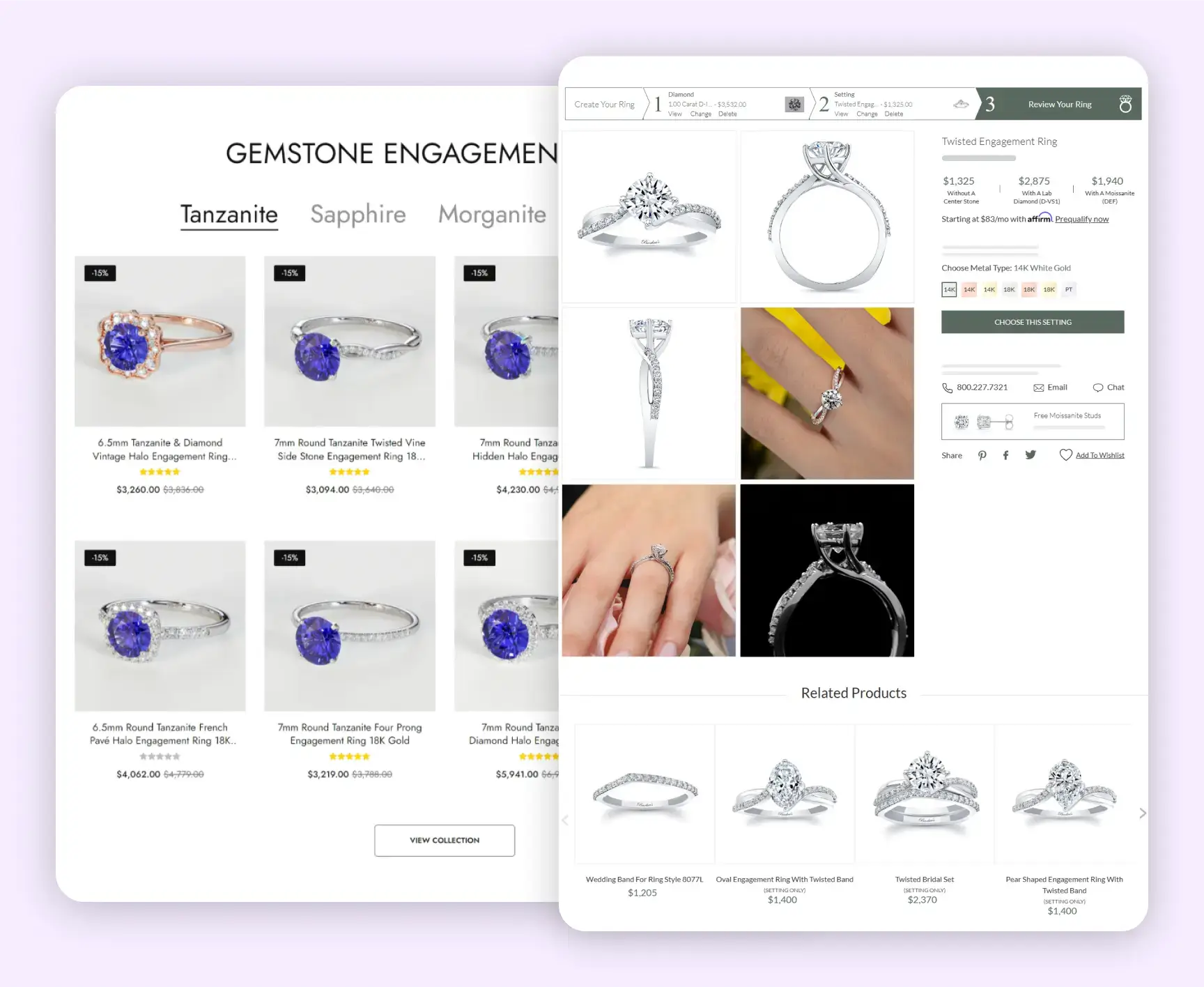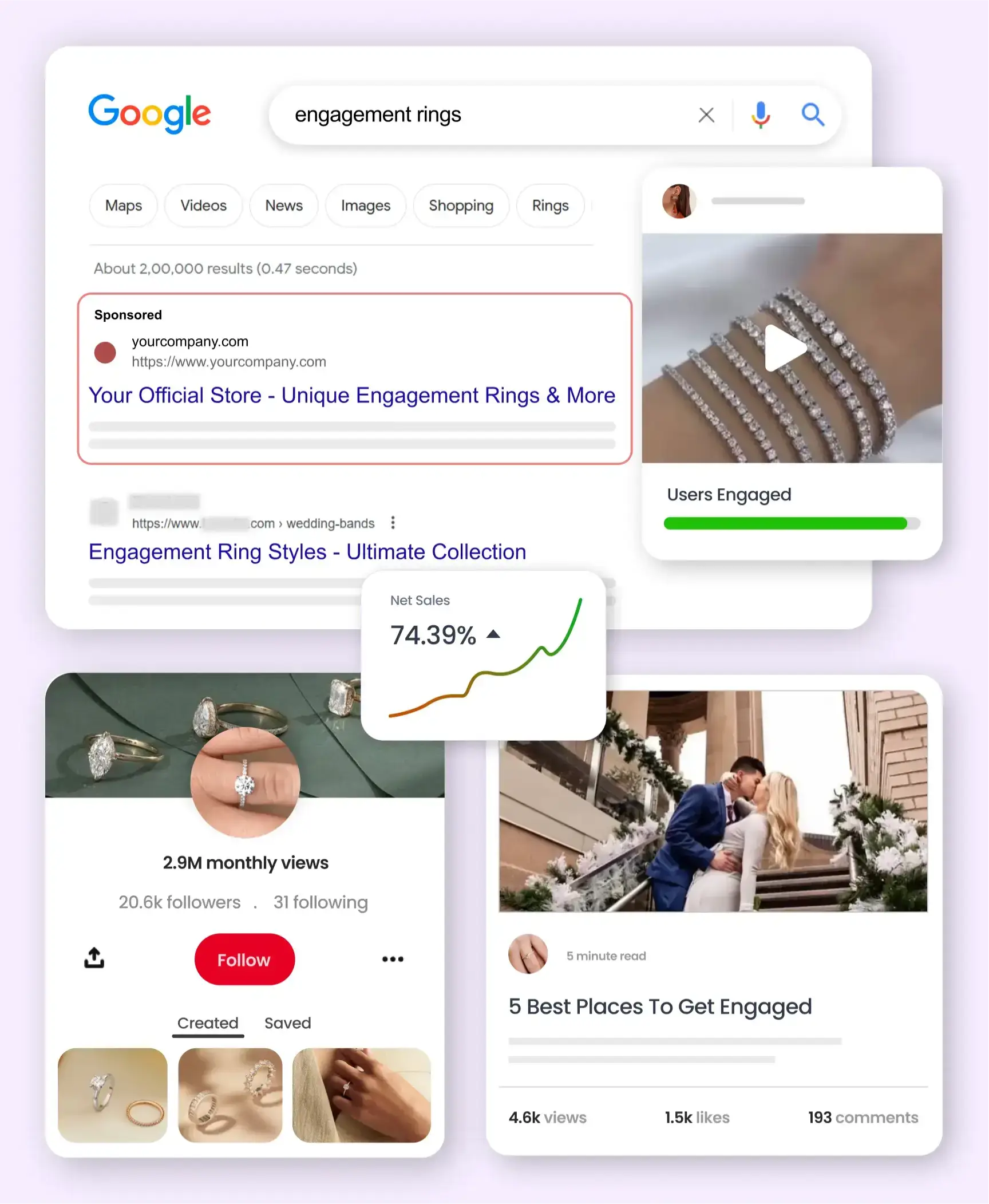 Transform Your Jewelry Business Ultimate Los Angeles Jewelry Website Design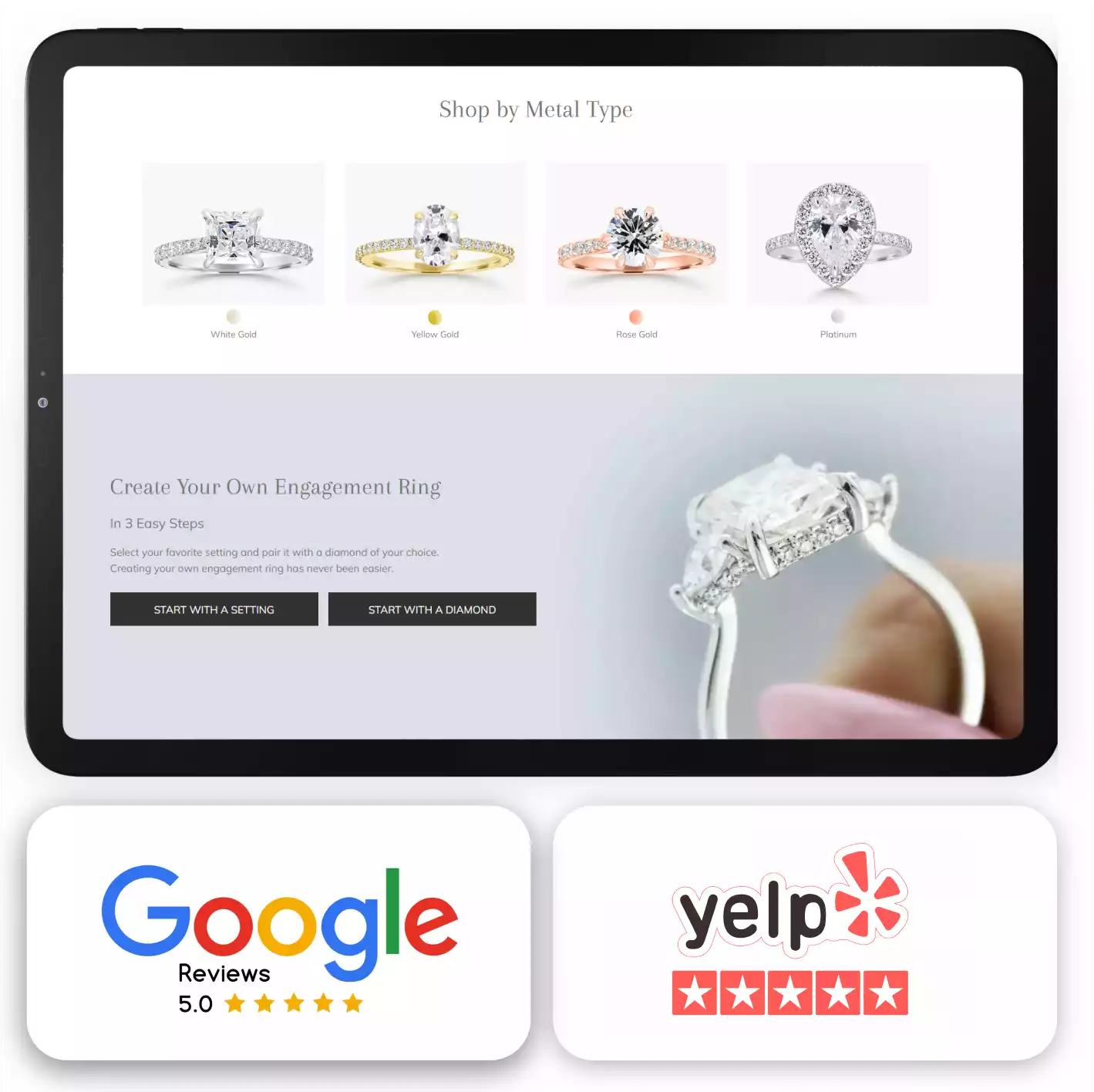 If you are looking for Top Los Angeles Jewelry Website Design you are at the right place. Over the time we have managed to create the best Jewelry Websites that have increased our client's revenue, ROI, and sales by 300%.
You can become our next Success Story. As we can help you to build a profoundly appealing & user-friendly Top Jewelry Website in Los Angeles. About 76% of consumers make their judgement on company's credibility based on the website design and user-experience. You can make it a win for you by impressing your customers with innovative and appealing design elements and website features. Our web experts are their to frame the best Jewelry Website of your dreams.
Create Actionable and Future-Proof Best Jewelry Website
Jewelry Website
Clean and Clear Graphics by UI / UX team
Diamond Integration
Add Nivoda, RapNet, VDB, and other APIs/CSVs
Ring Builder
User can create or build his own Engagement Ring
Diamond Filter
Allows users to select the perfect diamond for their ring
Jewelry Retouching
Emphasizing best features while minimizing flaws to attract your customers.
Jewelry E-commerce
Custom tailored solutions for growing your jewelry online business
Jewelry Marketing
Marketing and SEO Services to grow business 200%
Jewelry Website Pricing
Lower Total Cost Of Ownership (TCO) and Higher Return on Investment (ROI)
Maximize Your Jewelry Website Returns With Our Professional Solutions
So who we are? Keyideas is a Website Design and Development Agency with more than 16 years of experience in designing websites for businesses. We are among the best Jewelry Website Los Angeles web-developers that are helping businesses to develop their best Jewelry Website Design.
Keyideas is a full-service company providing web design, application design, interface, and experience design, strategy, search engine optimization (SEO), and marketing services to its clients.
We have worked for various B2C to B2B companies. You can rely on us for superior solutions for E-commerce services with unmatched UX and UI. You get the best jewelry website developed by a team of experts. We provide our services in Los Angeles as well. To take it a notch higher we also provide a complete package for Digital Marketing Services, covering all the aspects that you need to grab the attention of your customers.
Our Best Jewelry Website Design Team Empowers Independent Business Owners
Connect With The Team over Call
Deliver Projects with Tight Guidelines
100% Customer Satisfaction
To make design decisions, our team considers conversion paths, search factors, messaging, and performance statistics.
You can make a video call to speak with our team. You can count on us to complete your project to the highest possible standard. As we follow strict criteria and an agile process.
Keyideas provides services for developing corporate websites, small business websites, E-commerce websites, and web apps.
Keyideas Specialization As Los Angeles Jewelry Website Design Company

"
I have been working with Keyideas for quite a few years now. Their work is always done in a timely fashion and the overall value for the dollar is exceptional. I recommend Keyideas to anyone seeking a fantastic developer for any such work.
Isaac Gottesman,
dimendSCAASI, Chicago
FAQ About Keyideas Los Angeles Jewelry Website Design
Mordy Karsch
Giving Back Promotions, San Francisco, CA
I had an amazing experience working with Keyideas - an excellent team of developers.

Isaac Gottesman
dimendSCAASI, Chicago
I would not hesitate to recommend Keyideas as a superior development house.

Lets Do Great Work Together!
Discuss your ideas. Connect now
We've successfully delivered over

leads for the client