Design Beautiful Jewelry Website With Our
Professional Jewelry Web Design Company
Barkevs
Los Angeles
The Diamond Art
New York
Numined
Chicago
DimendSCAASI
Chicago
Peoples Diamond
Canada
Najo
Sydney
Popular Brand We Work With
Get Expert Help
For Your Online Jewelry Store

Connect with team over Skype.

Deliver project in tight guidelines

100% Customer Satisfaction
Most buyers now seek jewelry stores on search engines and browse websites before entering a retail space since they conduct their research and analysis online. Jewelers must establish an internet presence to contact these potential buyers. Our team of web design experts gives jewelers the finest opportunity to "own" all online benefits by giving them an eCommerce toolbox to represent their brand online.
Step Up Your Jewelry Game With
Our Professional Jewelry Web Design Services

Website Design
Building websites that engage users

RapNet Inventory of Diamonds
Diamond Integration using global jewelry trading network

Ring Builder
Our website helps customers find their desired ring

Diamond Filter
Allows buyers to search for and filter diamonds based on their characteristics

Retouching images
emphasize alluring features while minimizing flaws and attracting new customers

E-commerce
Tailored solutions for growing your jewelry eCommerce business

Marketing & SEO
Promote your products to the target audience

Website Pricing & Packages
Choose our services and watch your business grow exponentially
What Sets Us Apart From Others?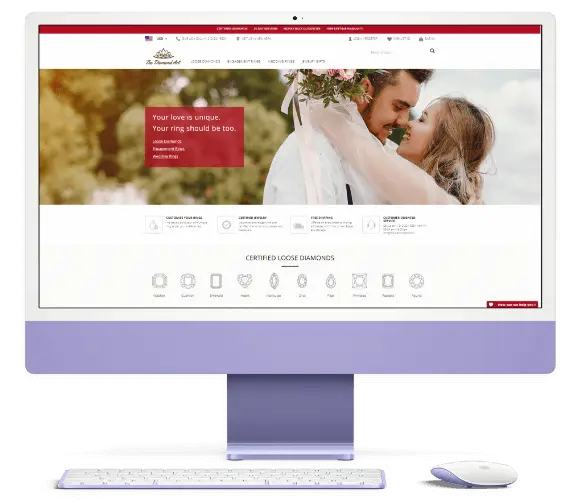 A beautiful piece of jewelry begins with a piece of gold, diamond, or other metal. That piece of metal transforms into valuable personalized jewelry for adornment when designed well. This narrative is similar to designing your online jewelry shop or an online jewelry store, as website design does matter. When well-designed, your website adds value to your online jewelry business.
Keyideas is a skilled e-commerce website designing company offering clients the best jewelry website design solutions. We understand the need for an elegant and professional-looking website to sell your products. Therefore, we choose the right platform for jewelry store creation according to your needs.
With our custom eCommerce development services, we work with Magento, WooCommerce, Shopify, and other platforms to create websites that increase your sales. We have helped drive jewelry sales by over 300% by revamping existing websites and creating brand-new technology-driven jewelry eCommerce stores.
Keyideas specializes
In Jewelry Web Design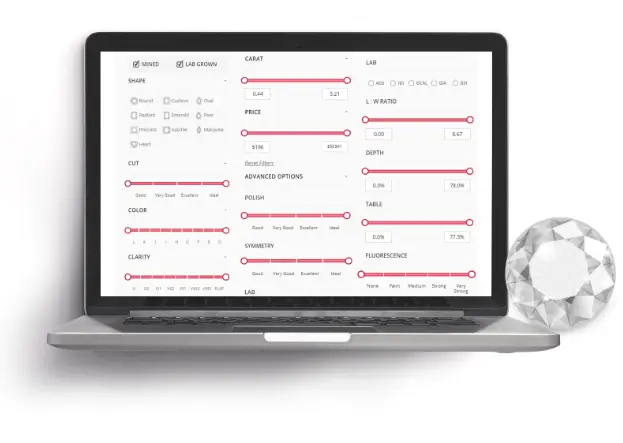 We offer expert service and experience in creating customized jewelry websites. By carefully considering your company's goals and objectives, we build customized websites tailored to your needs and the users in terms of layout and content.
Our jewelry website design agency has crafted dazzling websites for jewelers of all kinds, from well-known brands to solo shops, boosting their exposure and sales.
Keyideas, a company specializing in website designs for jewelry stores, knows how to create an effective website to build trust with your customers and encourage them to make purchases online. Over 15+ years of experience and dedication have led us to this point.

Google Reviews


I have been working with Keyideas for quite a few years now. Their work is always done in a timely fashion and the overall value for the dollars is exceptional.I recommend Keyideas to anyone seeking a fantastic developer for any such work.
Isaac Gottesman,
dimendSCAASI, Chicago
Delivering Quality Services
For Your Business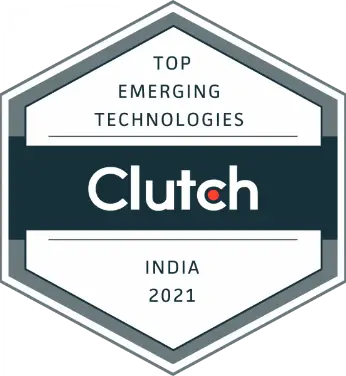 Keyideas At 12 Out Of 400 Top Mobile App Developers In India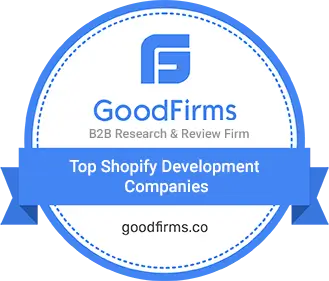 Keyideas Is On Good Firms List Of Top Shopify Development Companies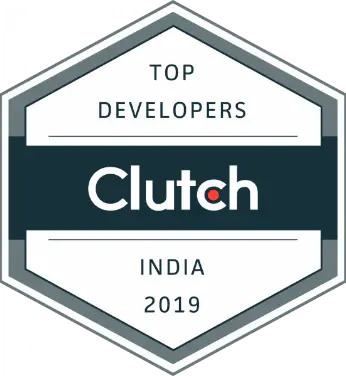 Keyideas At 52 Features In The Clutch Top 1000 B2b Companies
Discuss your ideas. Give us a ring!

+1 617-934-6763