Level Up Your Marketing Game
Marketing For Jewelry Business
Marketing for jewelry business can increase brand awareness by 81%. You just cannot ignore that eyeball waiting for your solid online presence. Set your marketing goals with the best jewelry marketing ideas and become a popular Jewelry brand in the market. Our Professional Jewelry Marketing experts will help you with your marketing campaigns. This will increase your ROI and boost your conversions. Book a video call Now and discuss your brand idea. Club together your digital presence with our amazing digital marketing campaigns. Strategizing and showing your brand where your customers are present.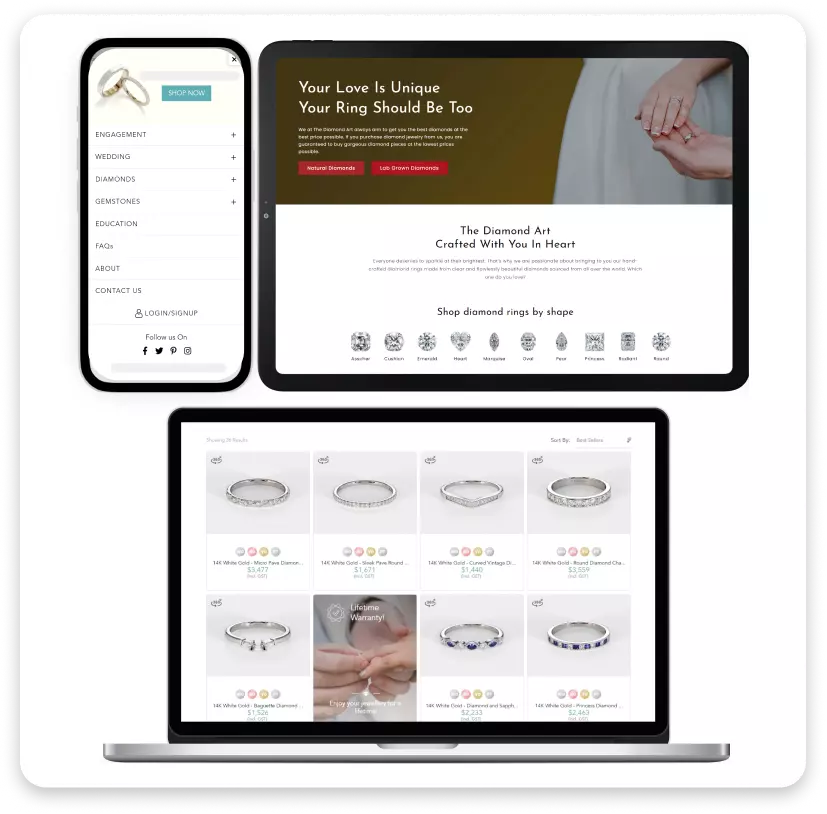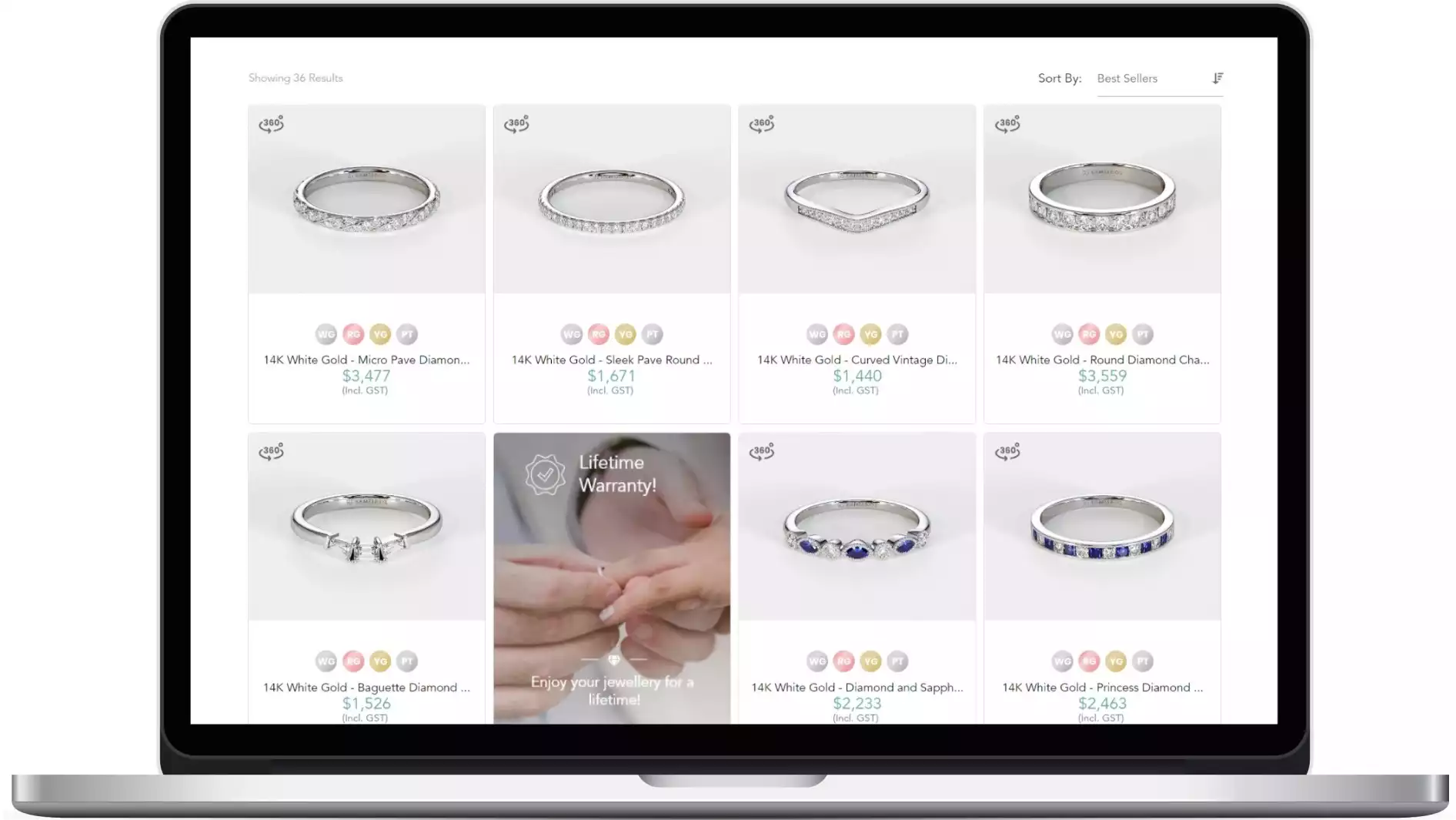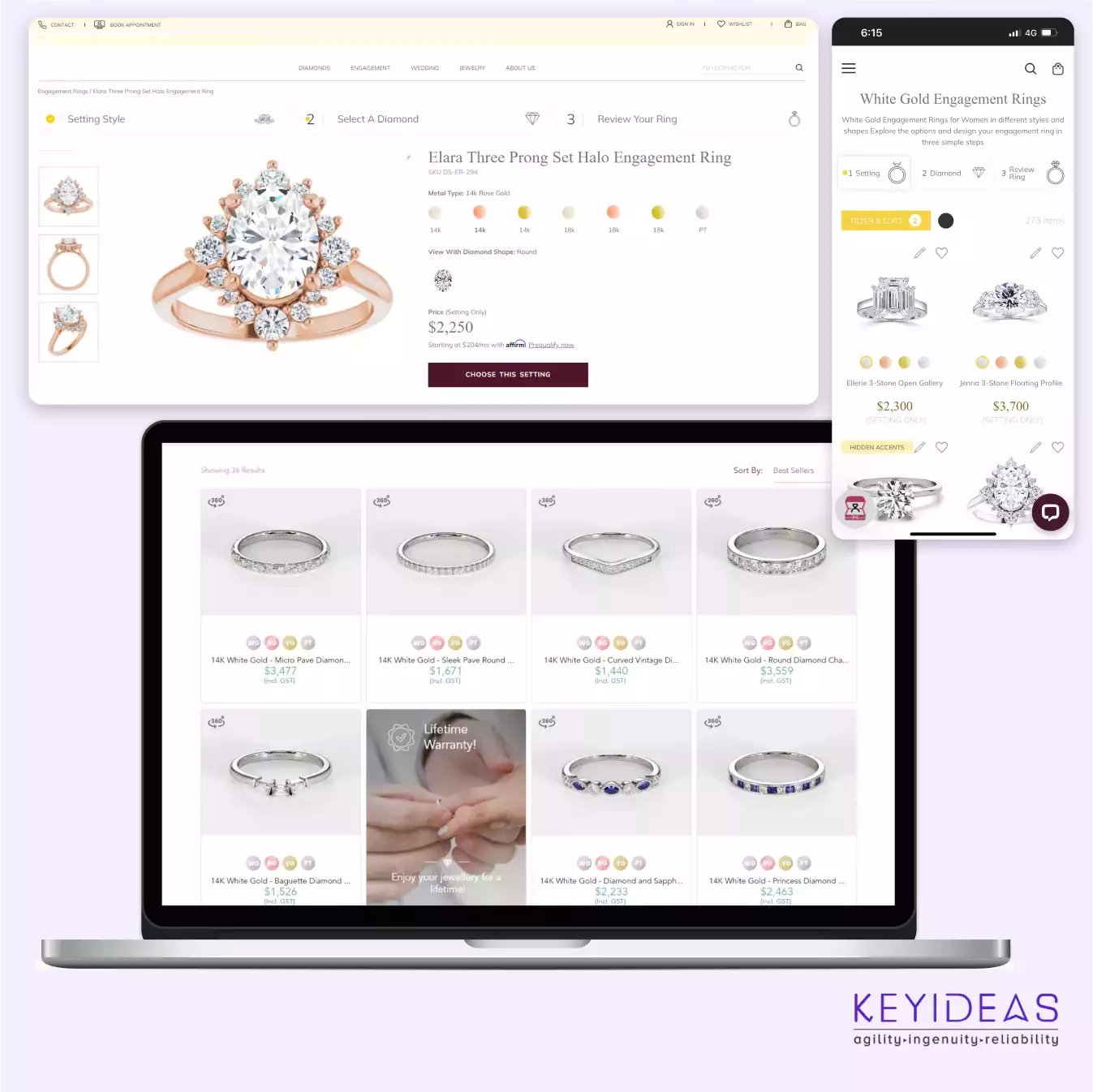 Focus on Budget, Investment, & ROI Plan
Remember the time of traditional marketing relied on TV commercials and Hoardings? Today, the world of marketing is more than just media and flyers. We are talking about the modern way to do it. We are pointing to Marketing. Digital Marketing is the evolution of marketing.
To survive in the race, you need to prepare yourself to adopt this new normal. But don't worry we are here to make the task easier for you.
Our rockstar marketers are all set with their skilled weapons to fetch you your desired returns. If you are willing to integrate digital marketing into your plan, we have a complete success strategy for you.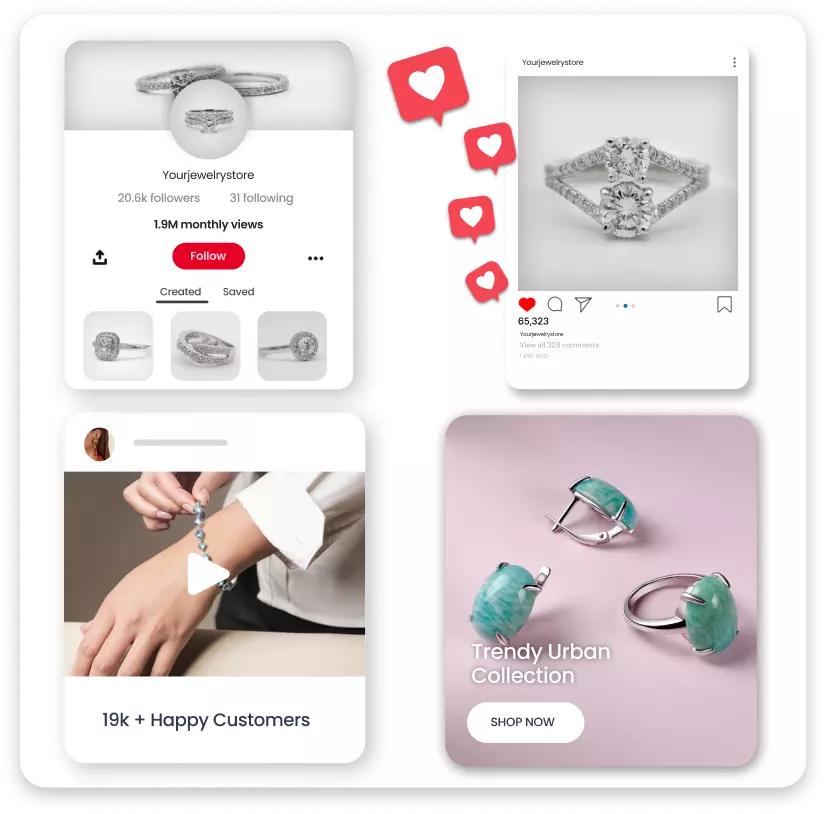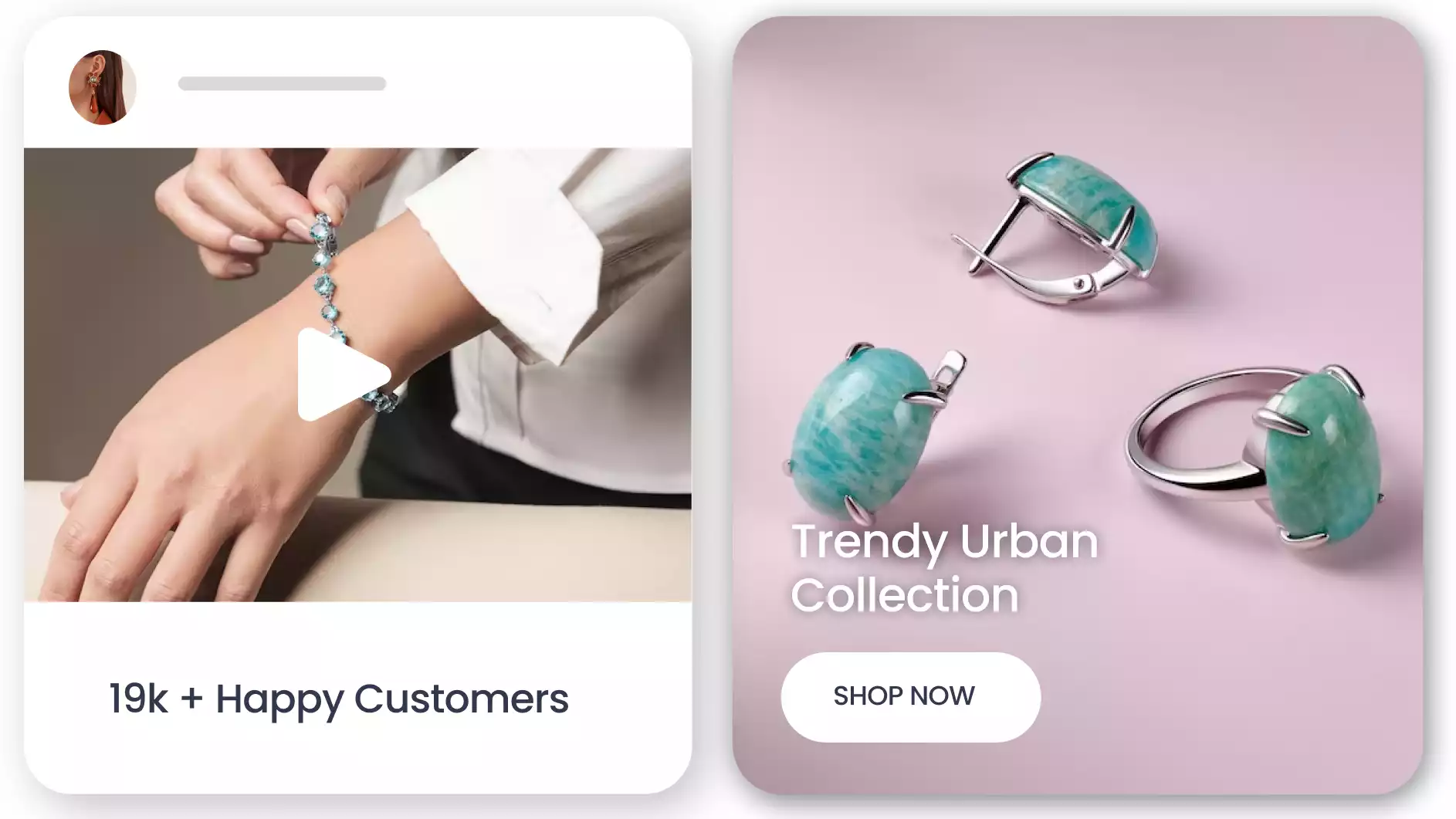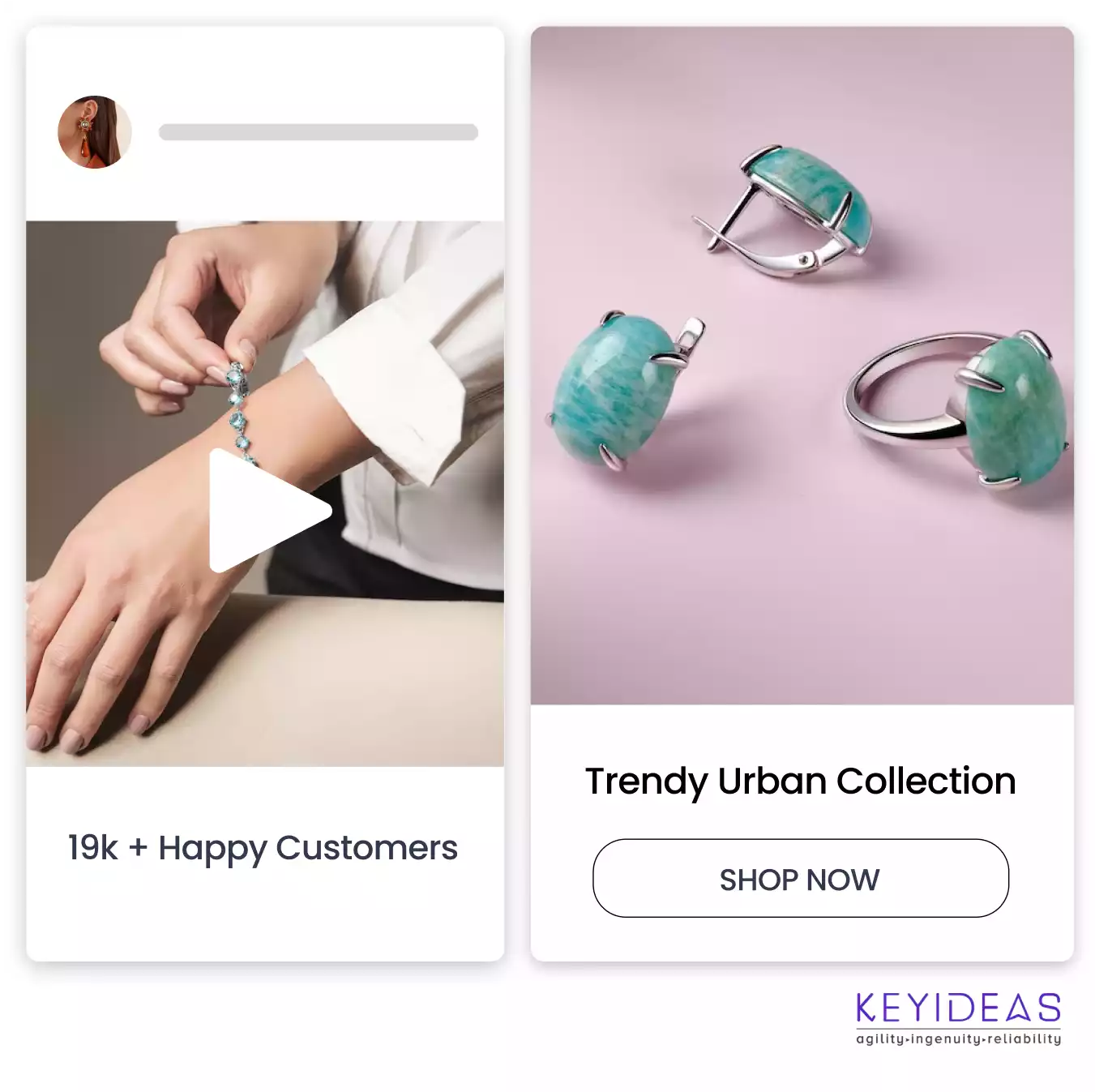 How Much Should You Invest in Professional Jewelry Marketing Services?
Even though this may vary based on whether you're working on something high-end, such as diamond jewelry integration, or something low-end, an appropriate starting point would be around 20%. Remember that the quantity applies whether you've been in the speciality for a while or are just getting started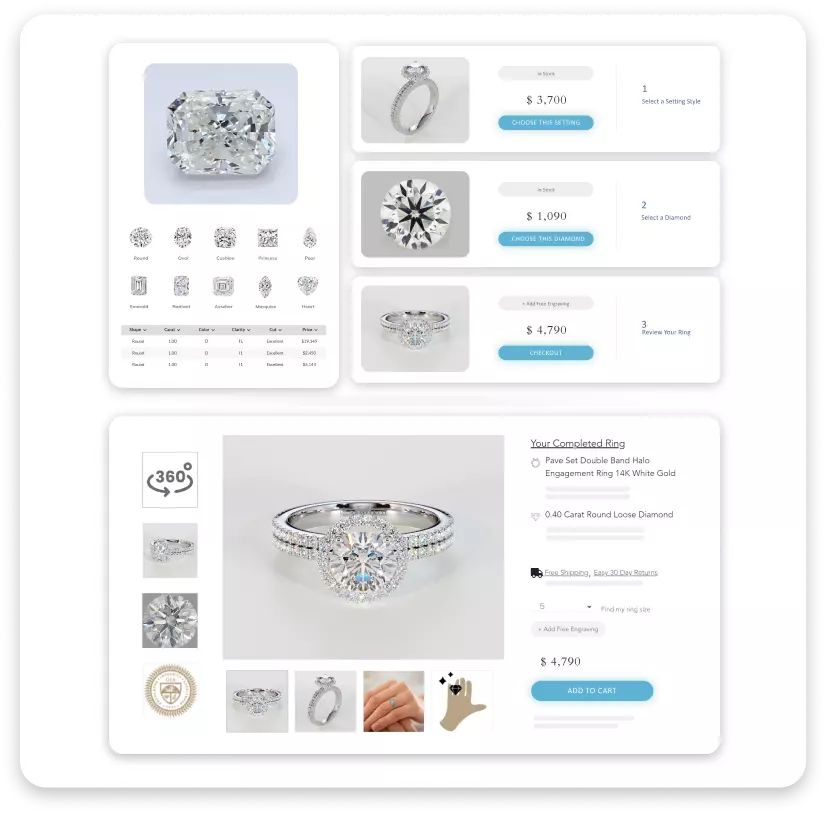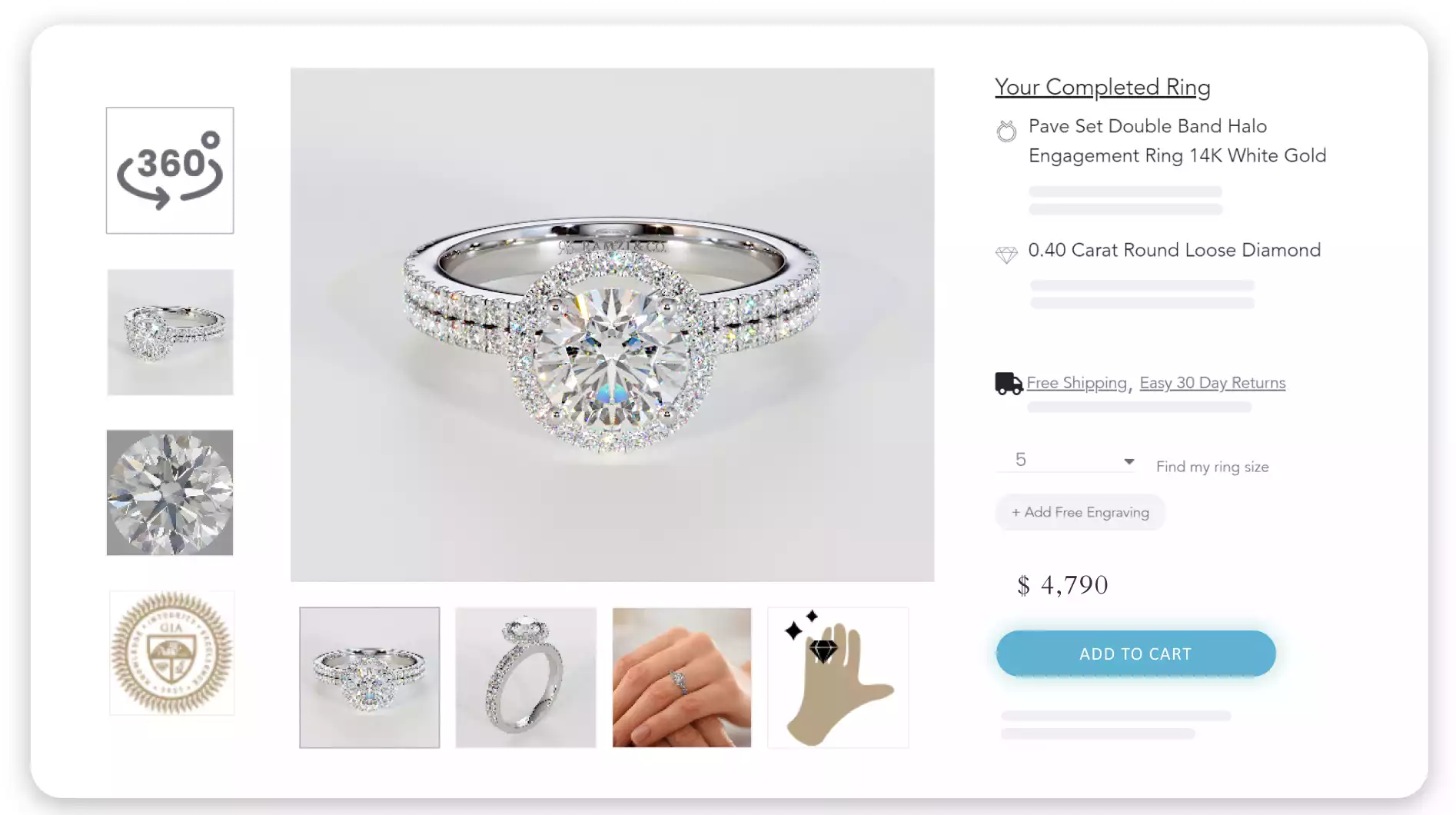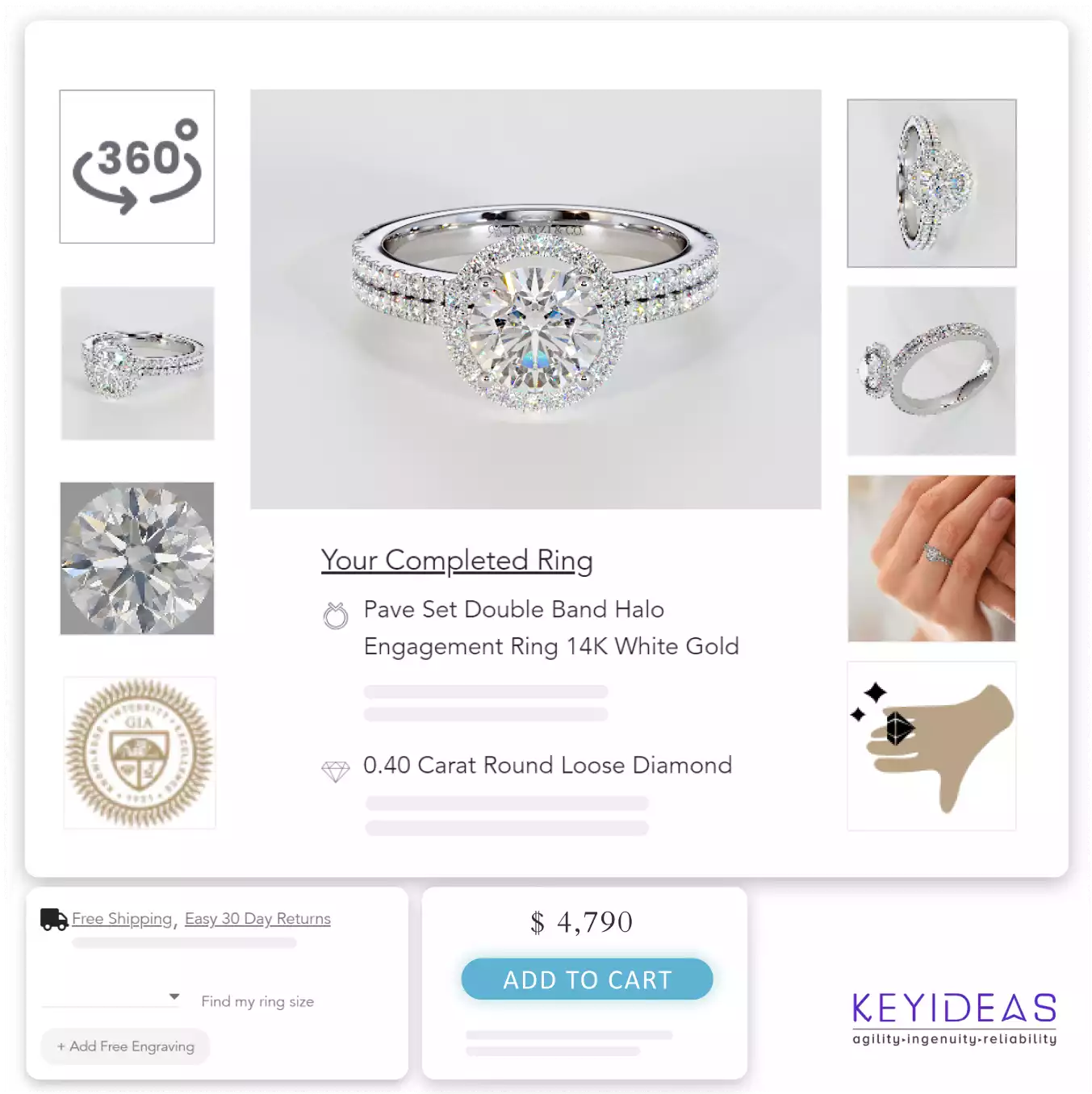 Plan A Perfect Strategy With Marketing For Jewelry Business
About 46% of customers prefer to shop online. To put yourself on their radar, you need to boost traffic and conversions. Whether you are a Jewelry start-up or an enterprise, you can save a ton of money by investing in marketing. It's a one-stop solution to reach millions of people around the globe with simple shares on different social media platforms and other platforms where there are high chances for you to attract your potential buyers.
You can trace their movement, analyze the complete customer journey with different KPIs, and plan your strategy and campaigns accordingly to get a higher ROI and CAC. In an ocean of marketing channels, knowing which ones to invest in might mean the difference between a great return on investment and a waste of money. We value you and hence have a solid digital marketing plan for you.
Based on the current trend we mold, your campaign, add a hint of creativity and target the feed of your potential buyers. Sounds Cool right? that's why we call ourselves the Best Marketing Services: we follow the all-rounder approach and complete the funnel penetration right from attracting your customers to making them land on an amazingly designed and highly functional website.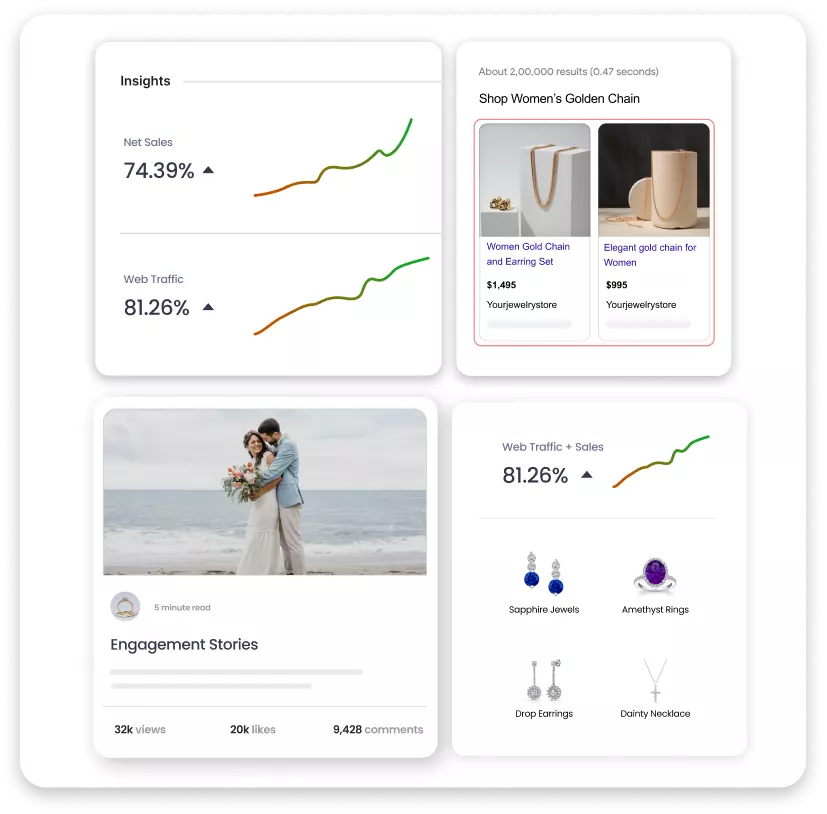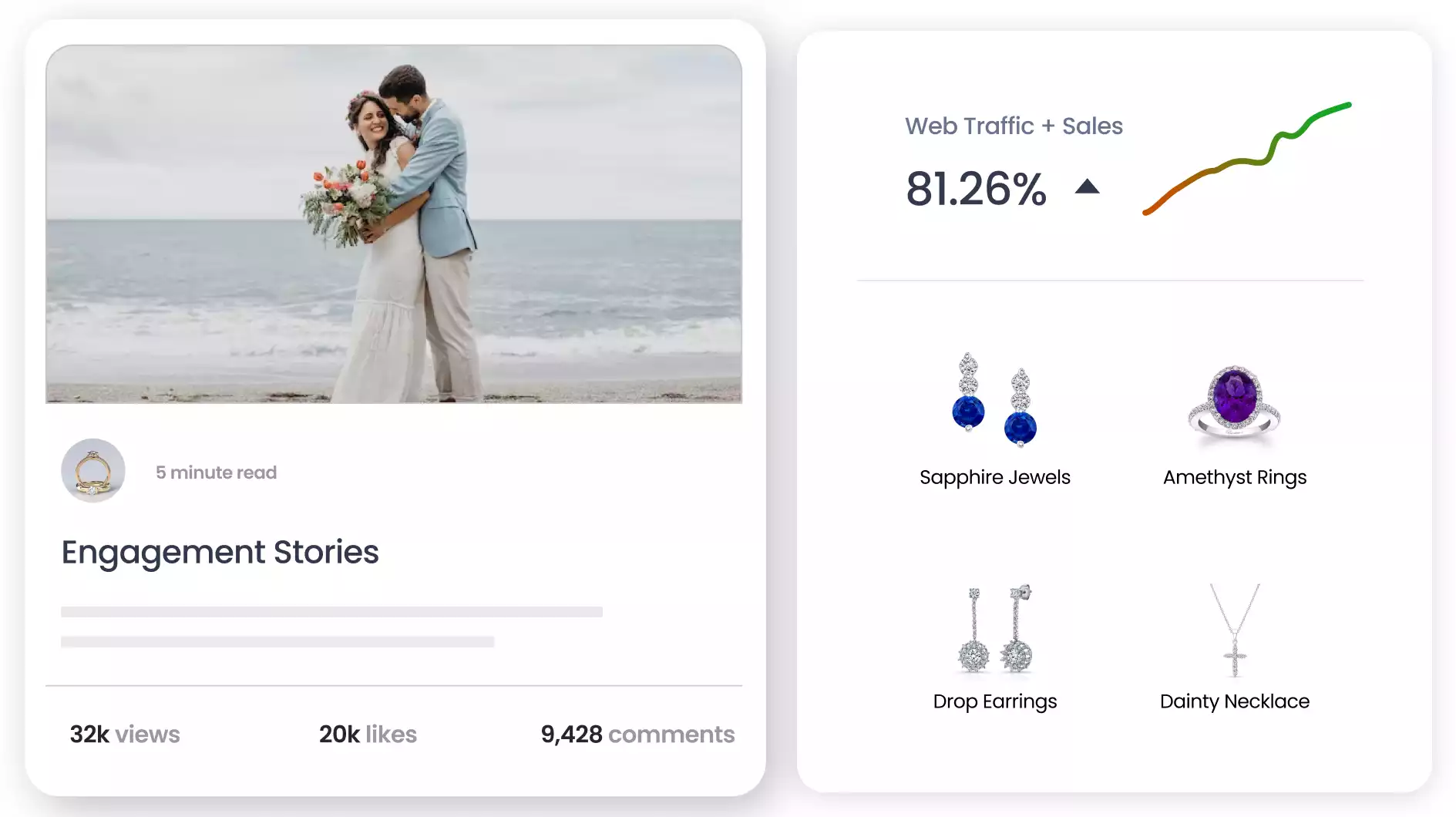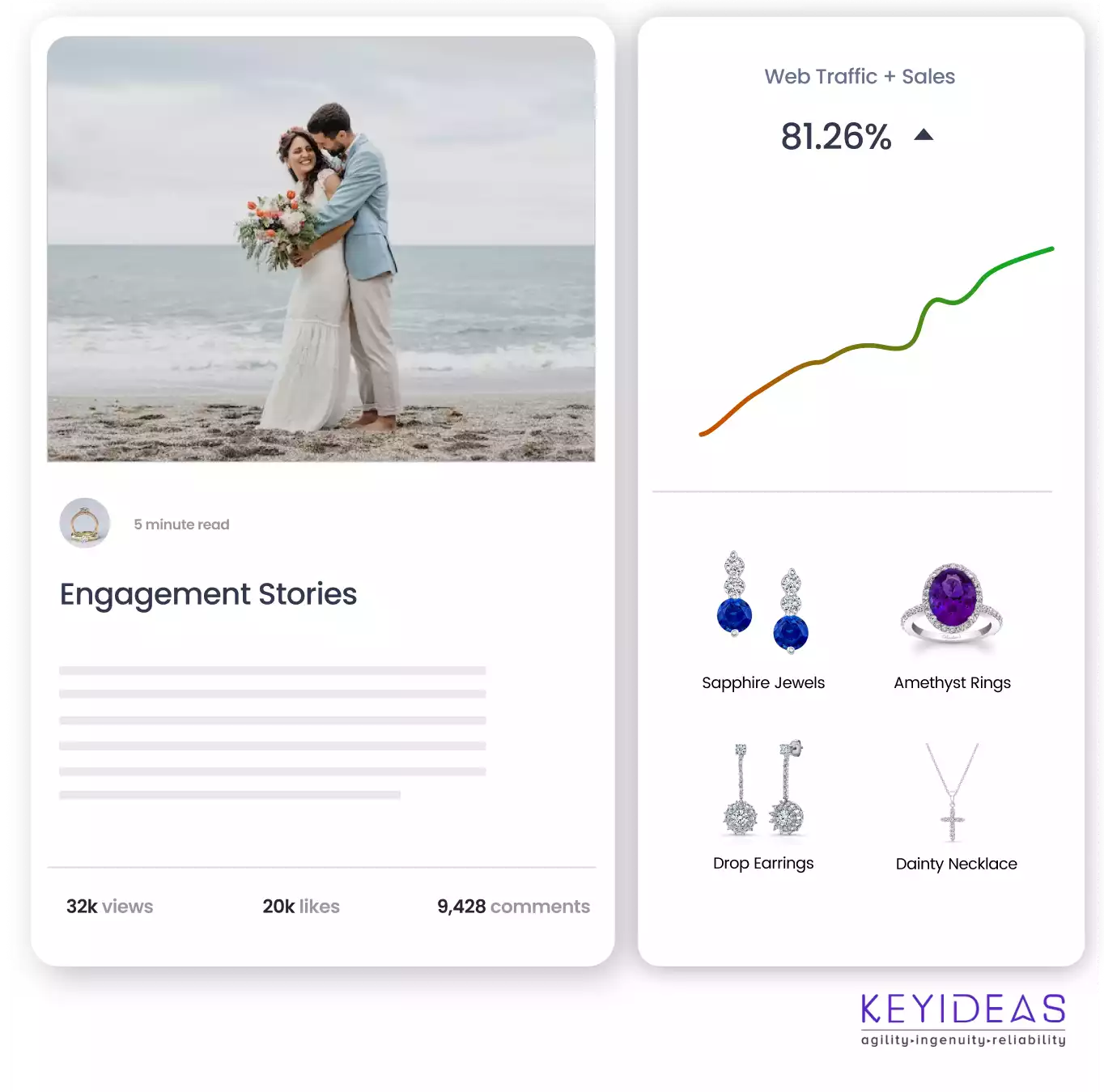 The Popular Platforms
Virtual channels are the most popular platforms in today's world. You have Facebook and Instagram, for example. Because these two are so large, we recommend allocating roughly 40% of your total budget to them. This may appear excessive, but 20% on each should cover you, and it's well worth it.
Then there's Pinterest. Pinterest is a unique social networking concept that allows you to share and discover new interests by pinning them to your' board.' Jewelry fits the bill perfectly, so we recommend allocating roughly 15% of your money.
Then it's time to start thinking about jewelry marketing and SEO. SEO includes optimizing your website and social media profiles, content marketing, and email marketing. If you look at these three as a package, you should allocate roughly 20% of your money to them. This can significantly improve your brand's visibility on the Internet and various social media platforms.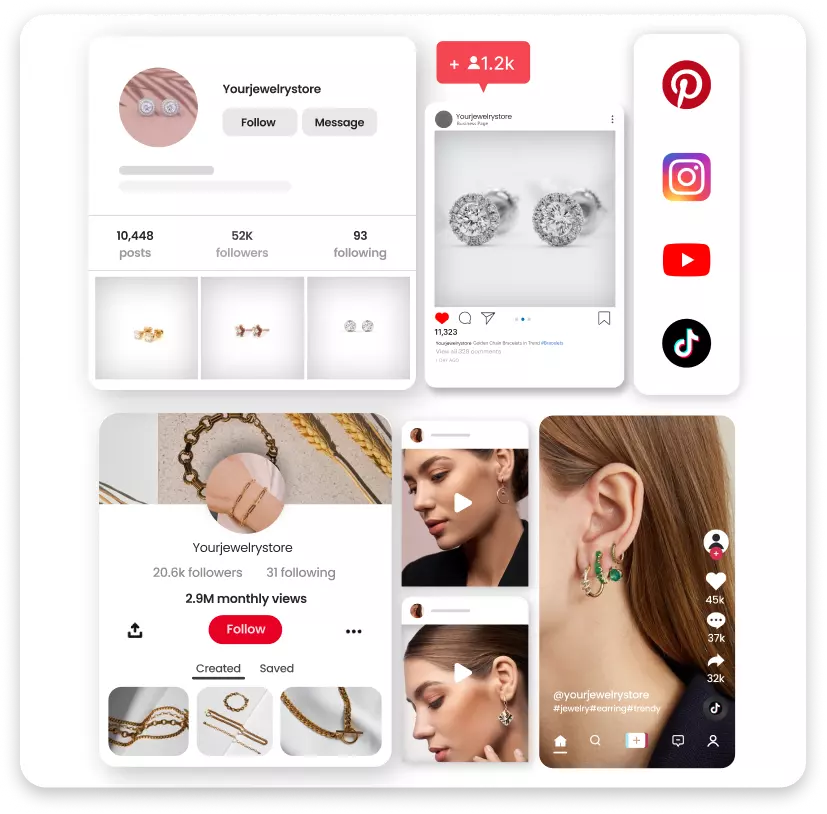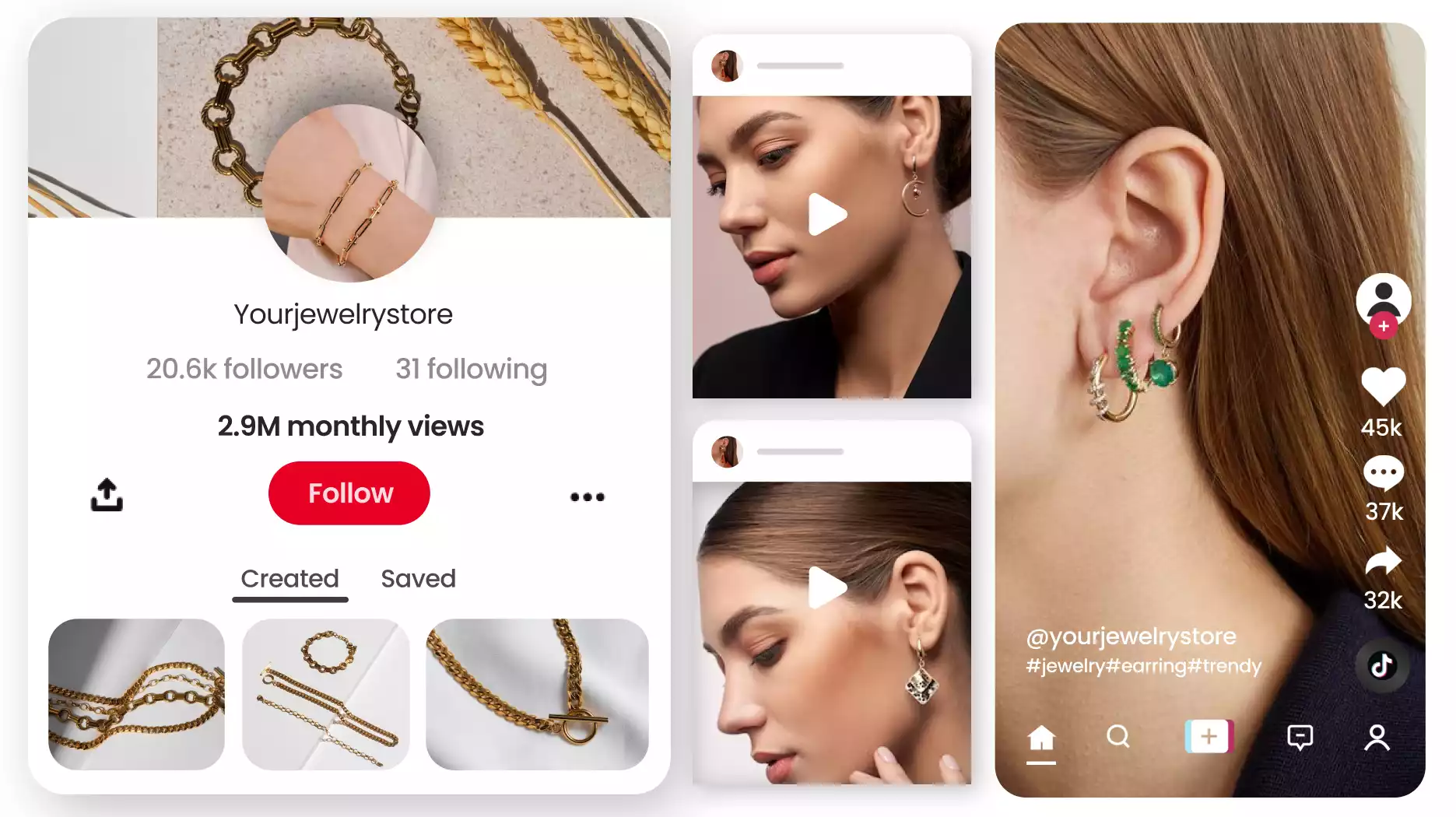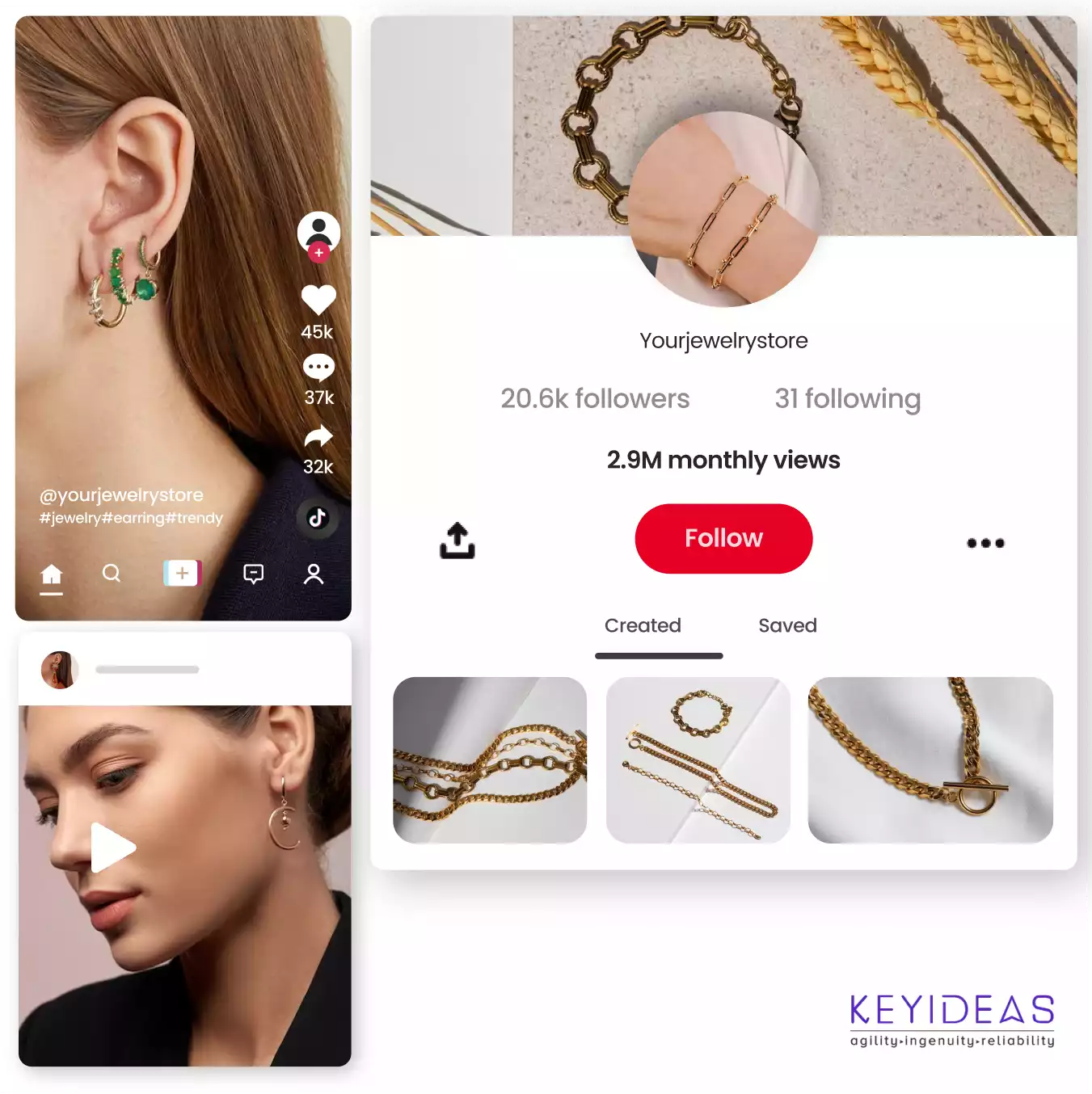 Covering Other Platforms For Marketing
After exhausting all of the obligatory channels, you'll have around 15% of your entire marketing budget. What happens to them? So, here's a list of channels from which you can benefit:
Google Search
Affiliate marketing
Amazon advertising
Influence marketing
Twitter ads
YouTube ads
Snapchat ads
You'll see that the majority of these channels necessitate very specialized talents. If you hire a jewelry marketing business to assist you, make sure their professionals are knowledgeable and won't waste your money.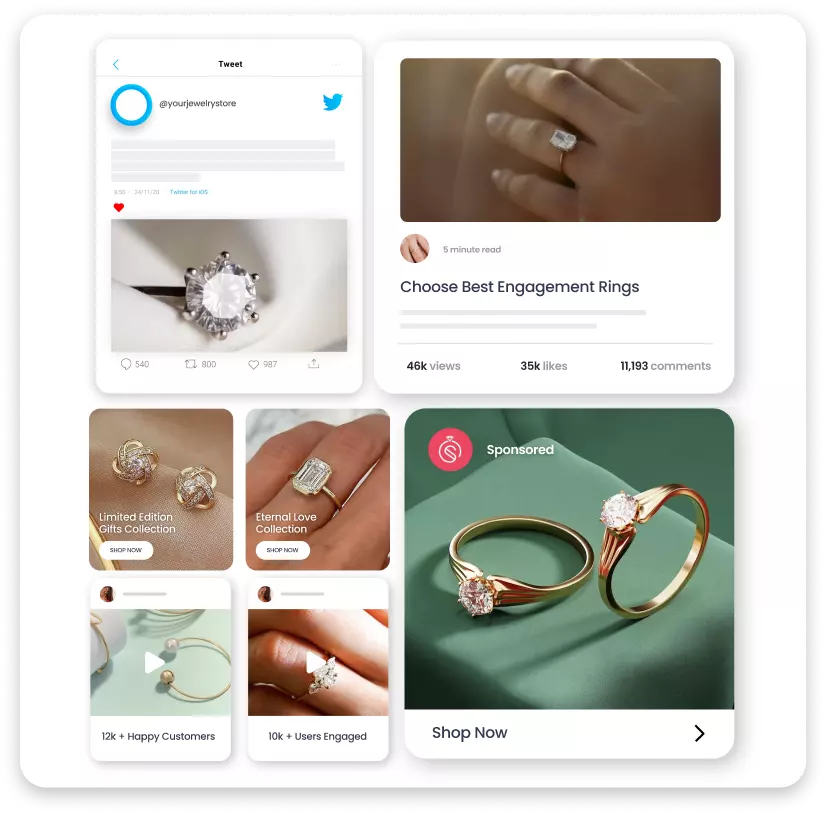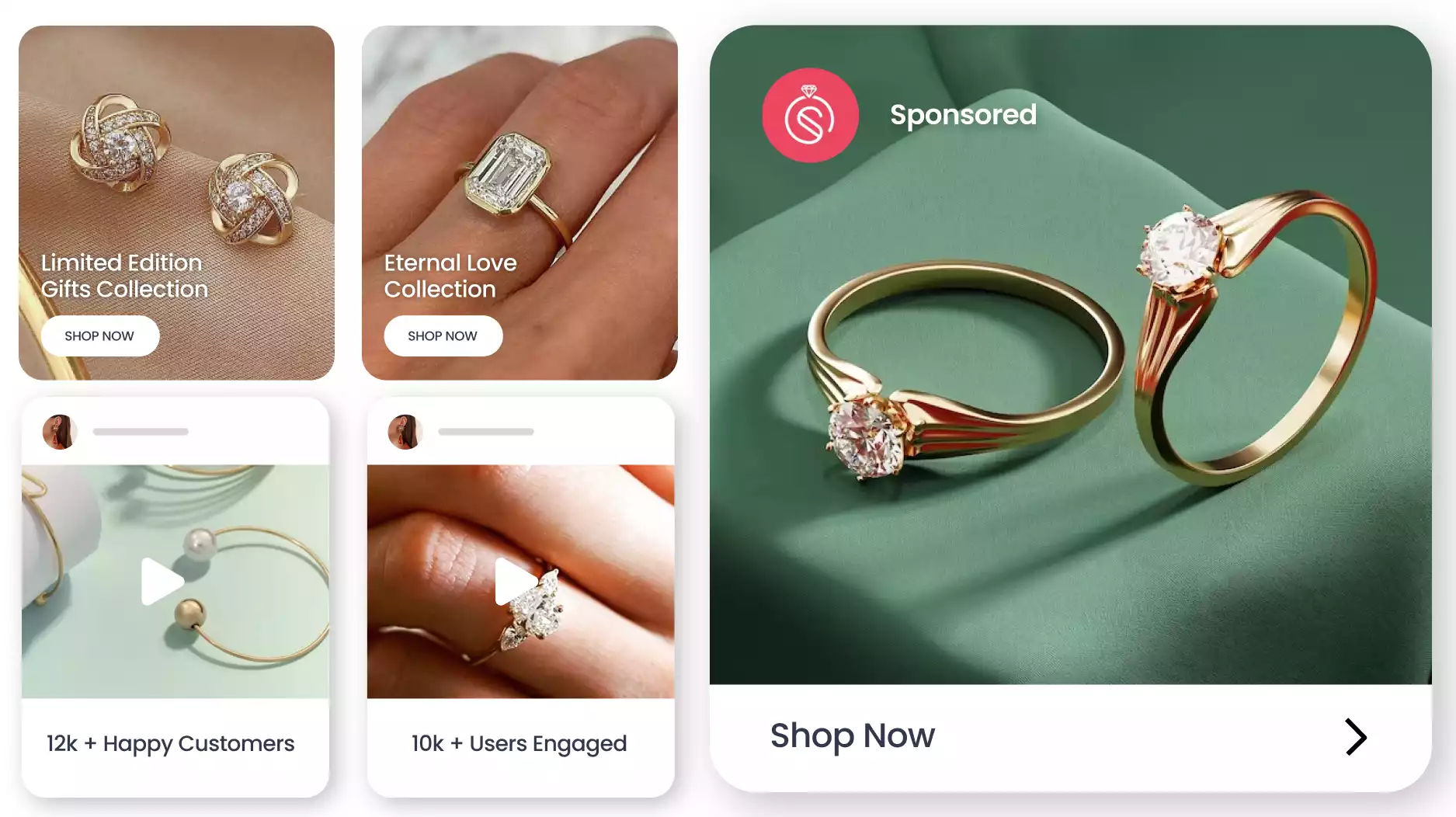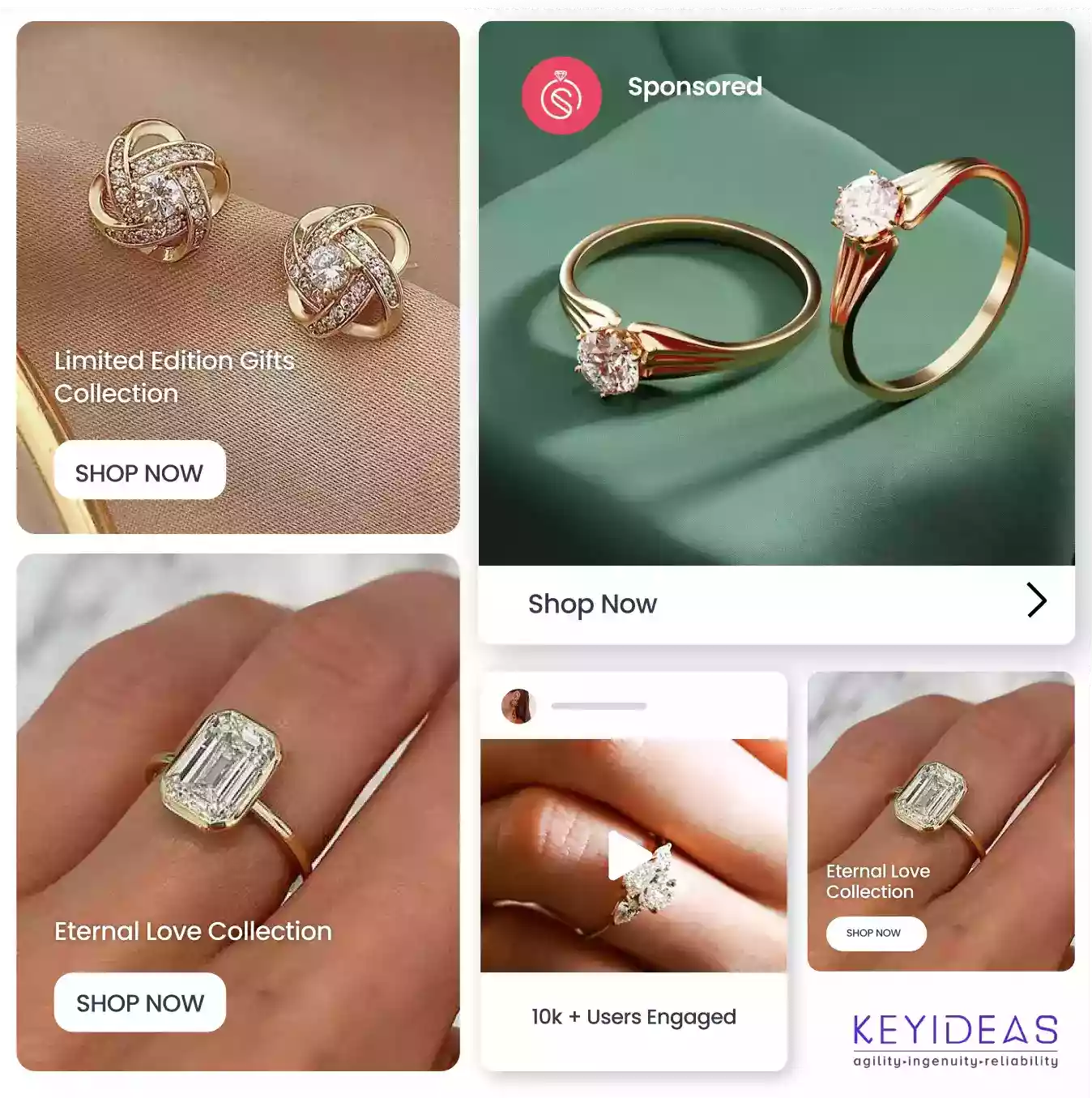 Ace Up Your Digital Marketing Strategies Realistically High
Digital Marketing can be tricky, especially when you are targeting a specific set of customers on the internet. It can be a game changer to grow for growing your business, setting you apart from your competitors. To make it easier for you. We provide the best jewelry digital marketing services. You can trust us to propagate and shout out your banners to fetch you, your potential buyers, from around the world. In a span of 15 years, marketing for jewelers has become our niche, providing huge profits to all our partners. It's your call to choose us for your next campaigns.
We believe in providing quality services. Saving maximum time and money for you. Our Digital marketing experts dive deep into the analytics and pick the most relevant strategy to implement. Keeping your jewelry business in mind we choose the channel and content that goes well with your product. Perfectly reflecting upon your quality services. . We provide- SEO services, content marketing, emailers, Social-media marketing and much more. You can add the services in your plan according to your requirements.
Still confused about picking up the plan? We got your back.After understanding your business, we can suggest you a perfect plan. We help you to prepare suitable strategy and deliver the results that you need. Hire, our top-notch Jewelry Digital Marketing Services today and skyrocket your conversions and ROI.
Suggested Read –
12 Must-Have Features For Best Jewelry E-commerce Website
FAQ About Keyideas Digital Marketing For Jewelry Business