Grow Your Business With Jewelry Ecommerce Website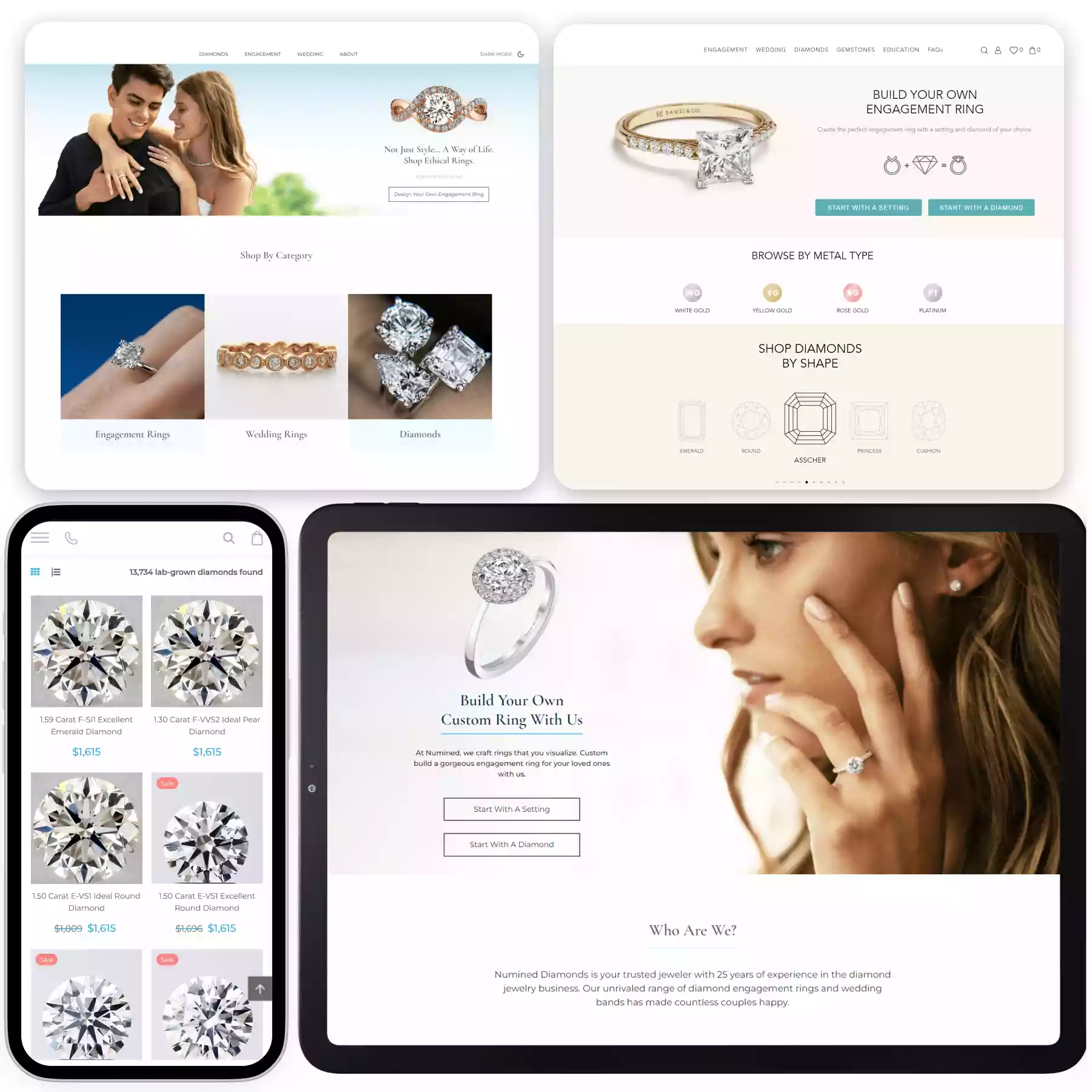 Our Best Jewelry e-commerce Website will drive visitors to your jewelry e-store. Above all, we construct custom Jewelry e-commerce Web Designs with in-built technologies utilizing Magento2, WooCommerce,Bagisto, AbleCommerce and Shopify.
Our web solutions are straightforward to use and provide visitors with the best of online experience. Giving assistance to our clients in generating 300% higher revenue than before, regardless of their location. We care for you and your e-commerce jewelry business profits.
To reach your potential buyers we extend our services to jewelry eCommerce marketing and, smooth UI/UX & Graphics. We've taken care of everything that will help you convert website visitors into budding customers, resulting in a higher return on investment.
OUR BLOG
Selling Jewelry Online? Here's 5
Tips to Help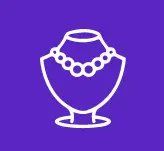 Our Beautiful Jewelry Web Design Work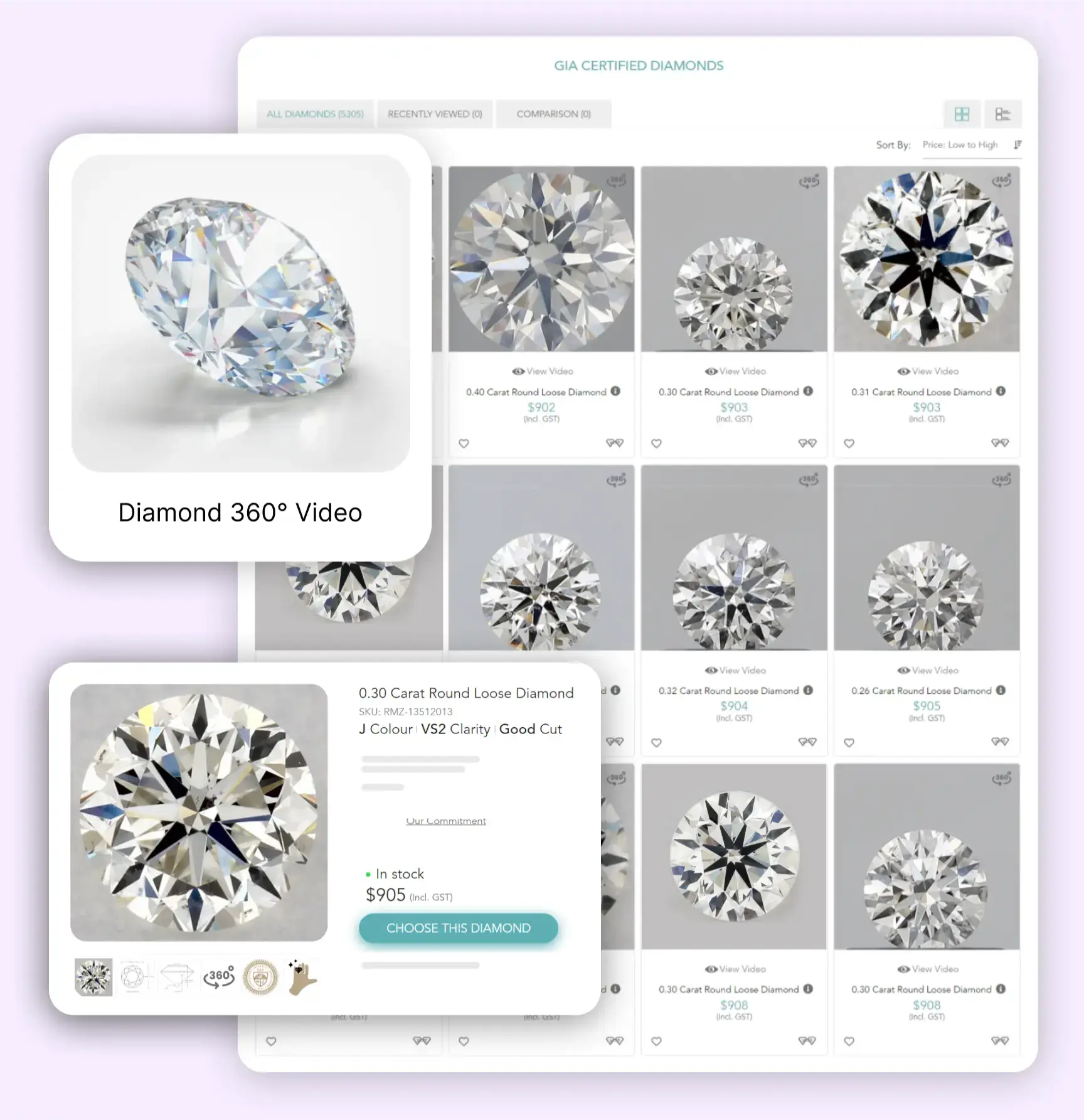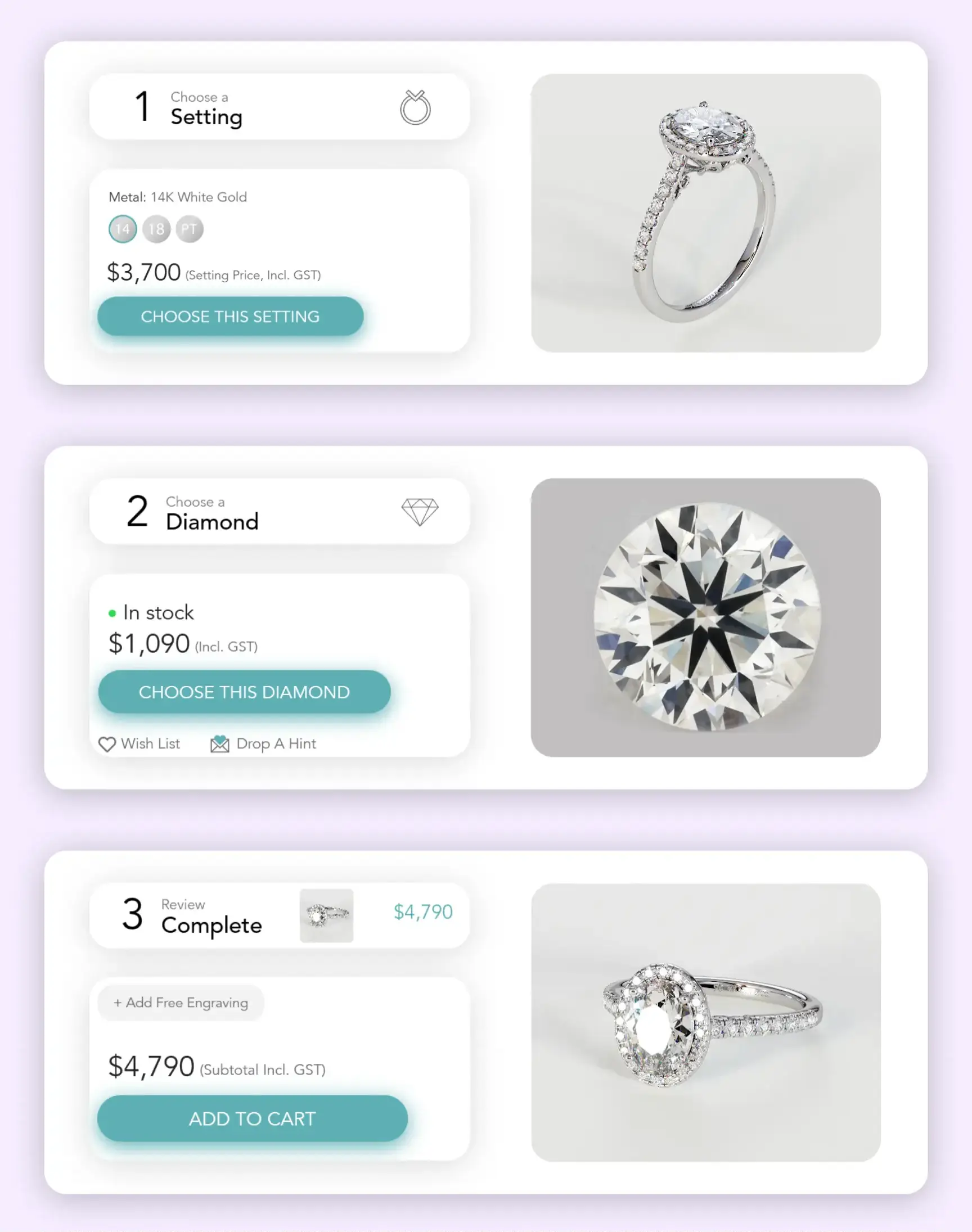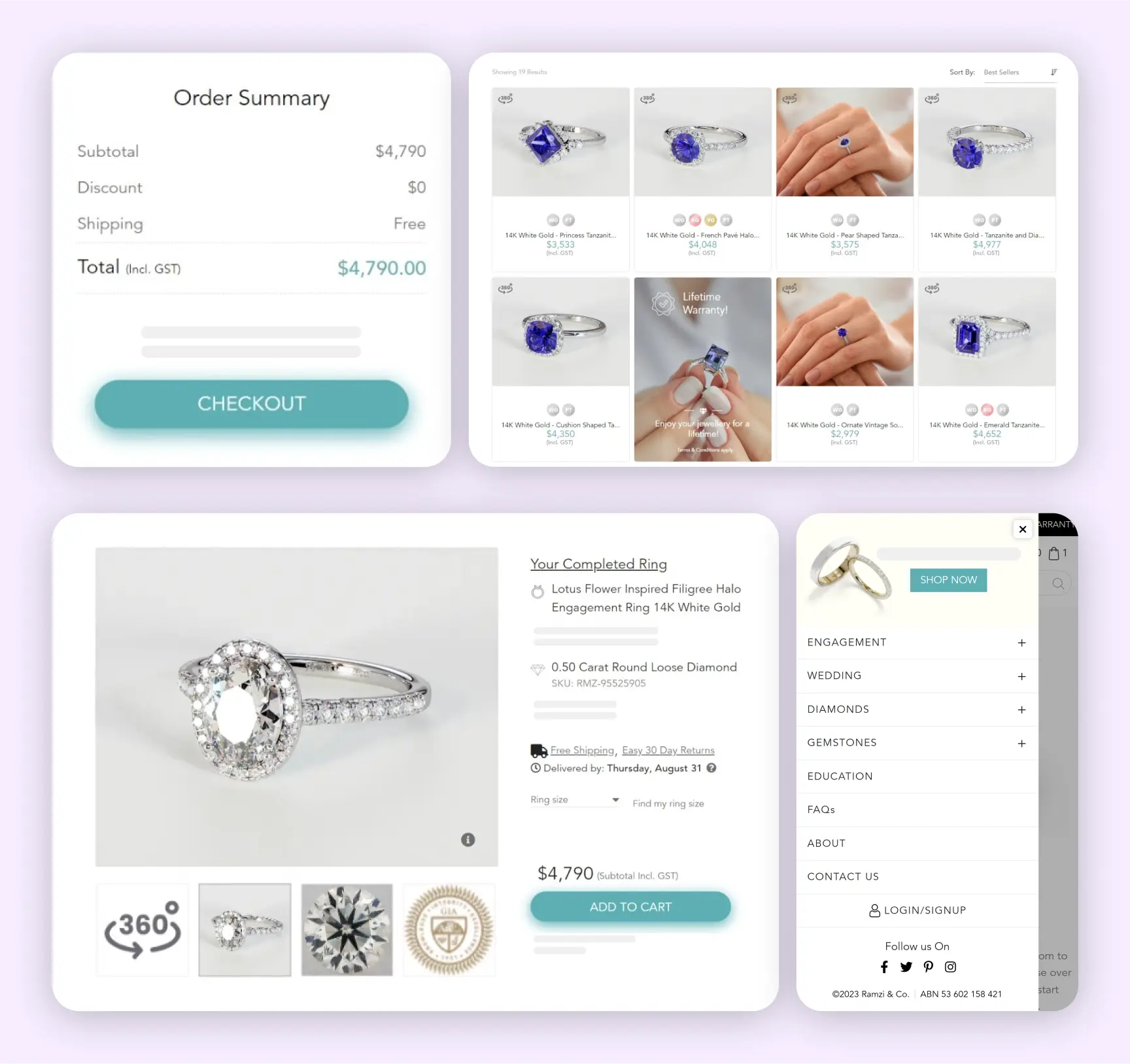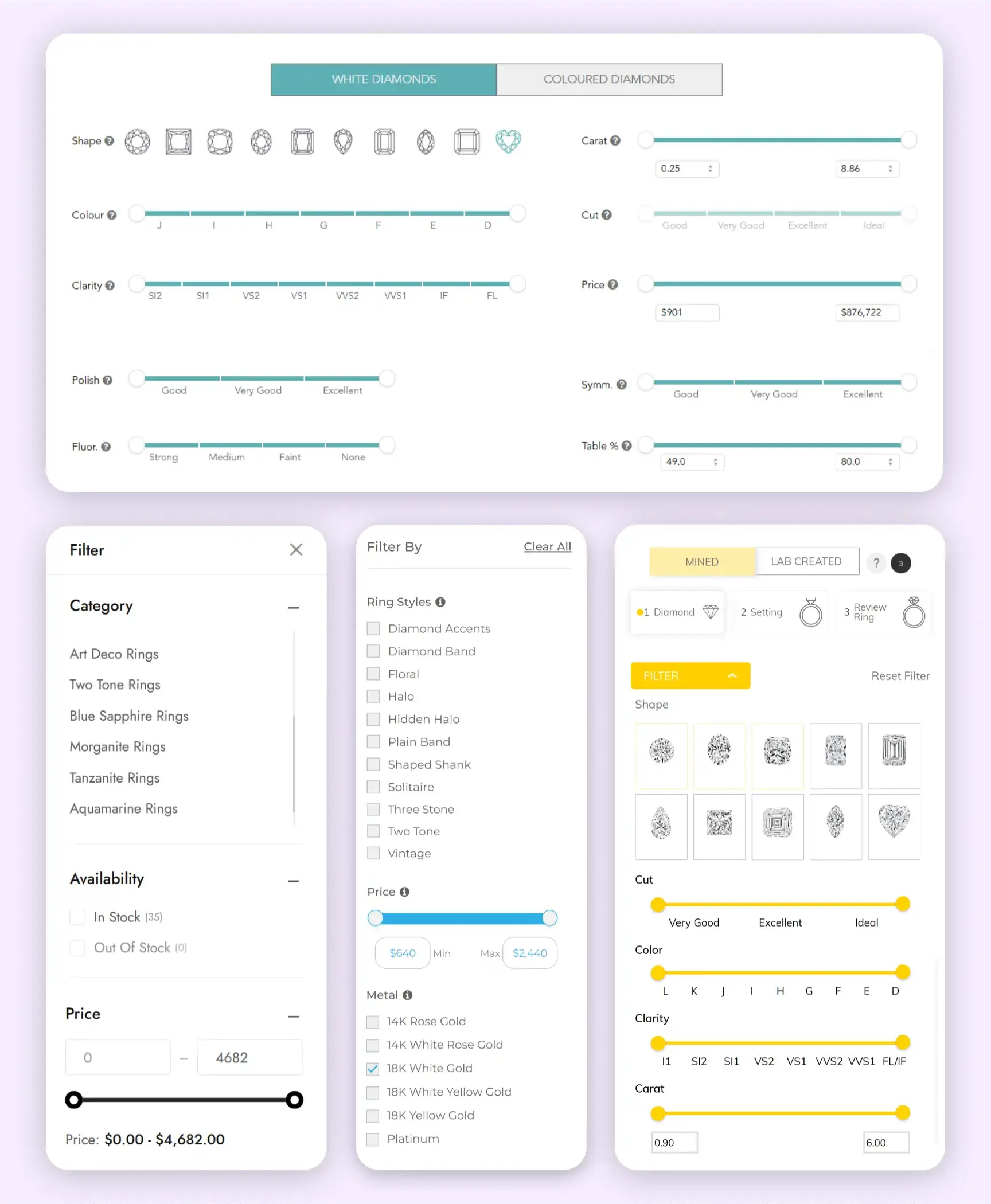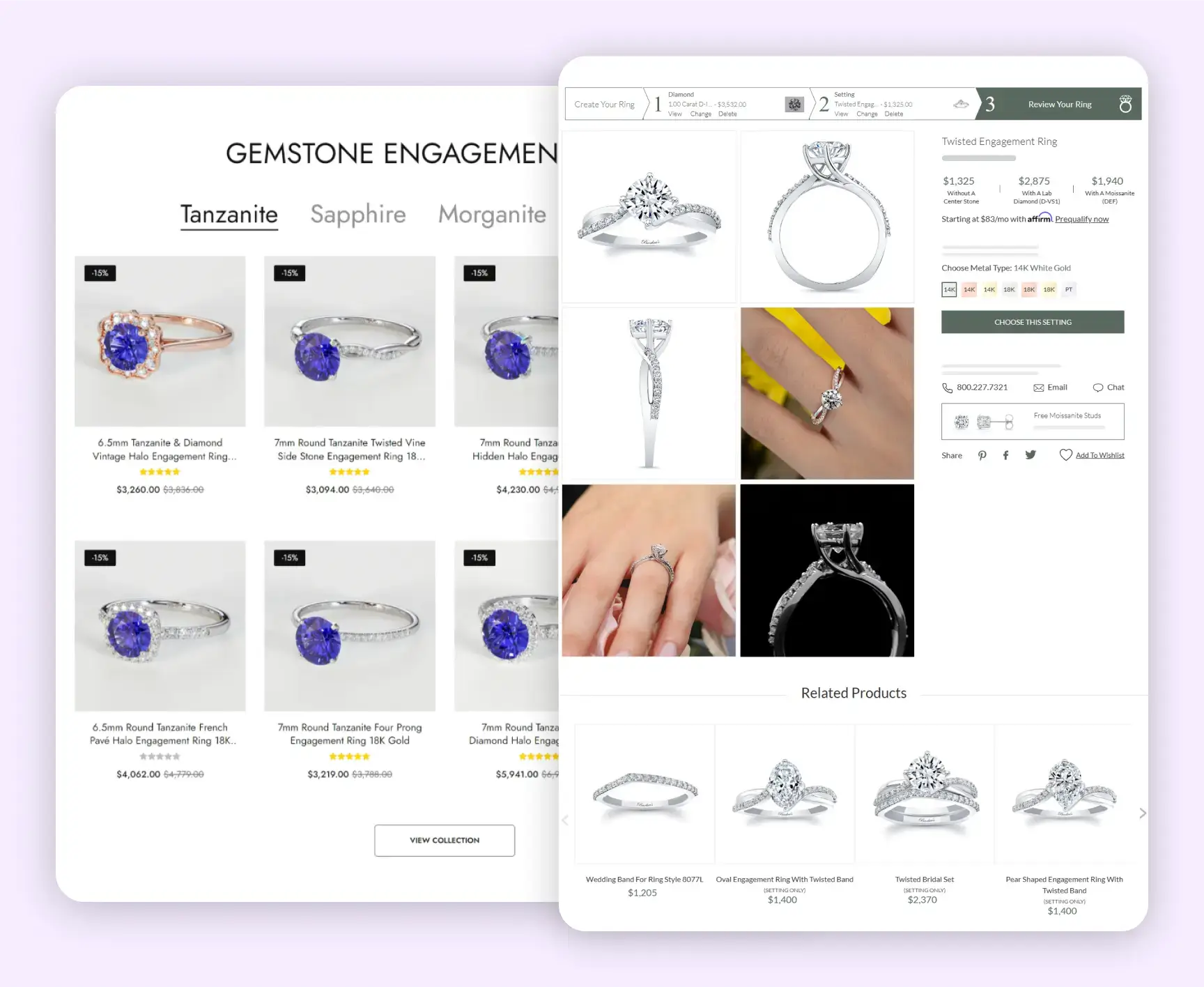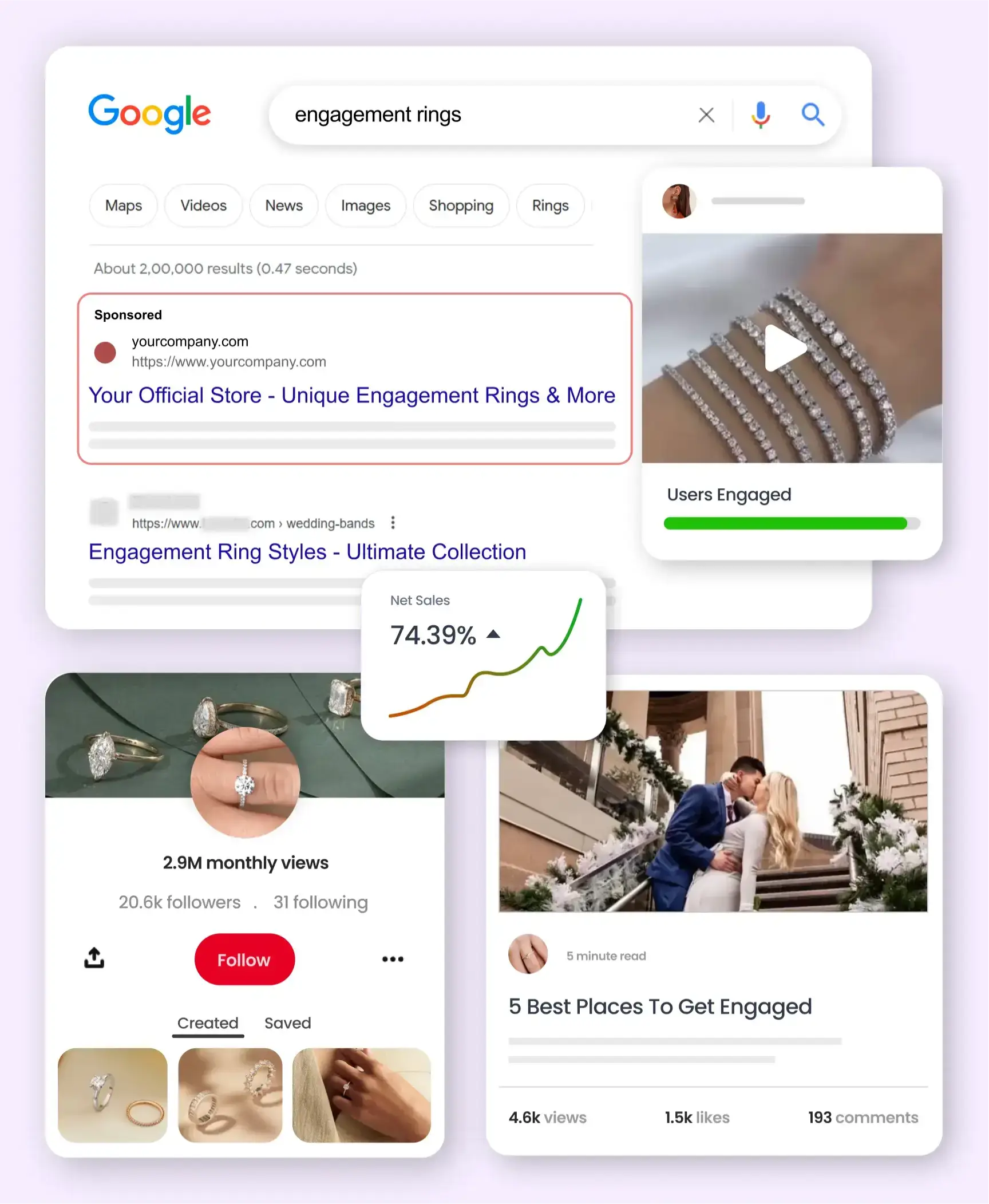 Setting Up Your Best Jewelry E-commerce Website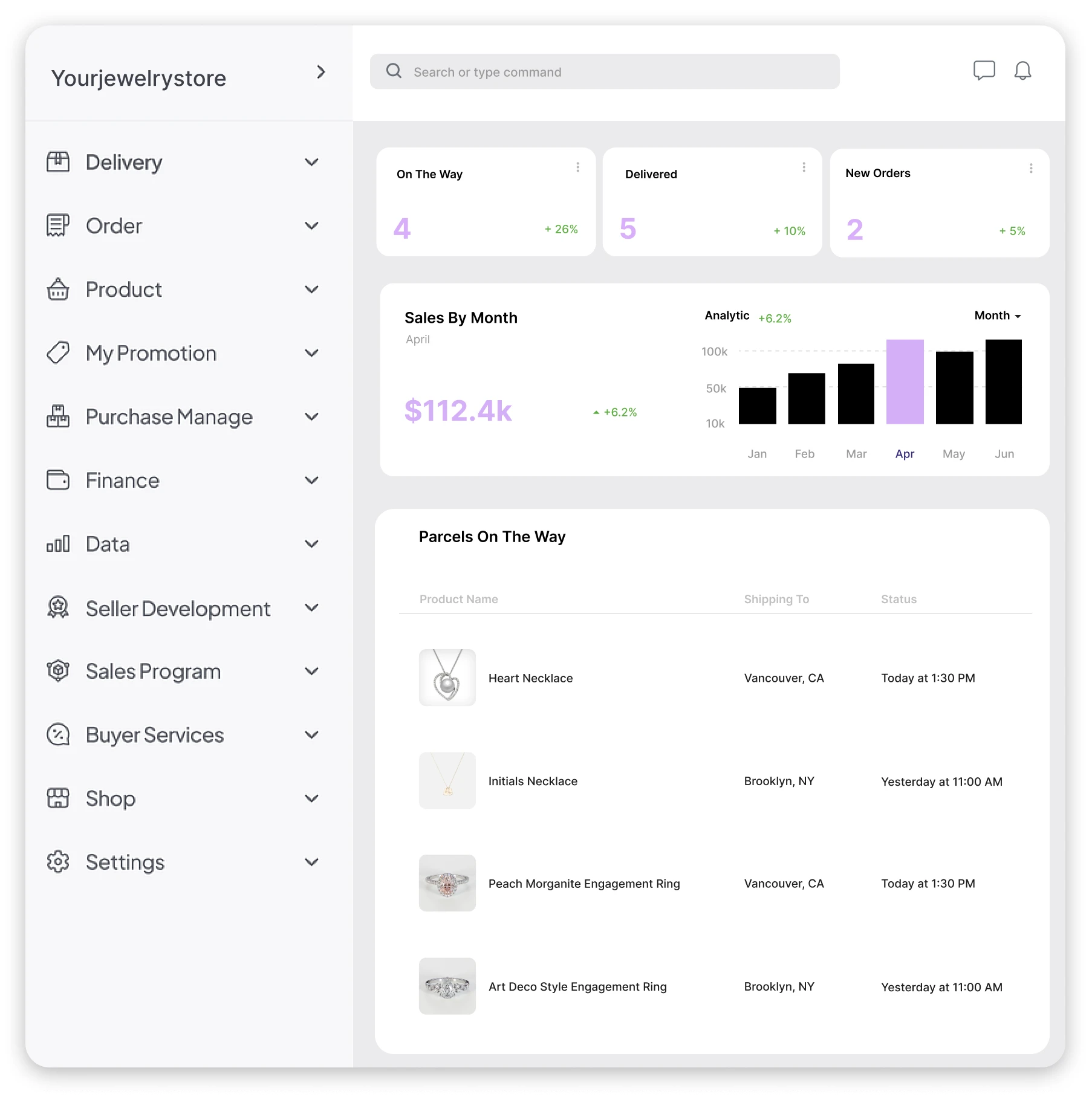 Shipping Options & Live Shipping Rates
We offer shipping choices that are tailored to the needs of the Jewelry e-commerce website, and we can calculate freight based on order total, weight, and country. We can also integrate real-time UPS and USPS shipping costs, admin-defined delivery methods, and warehousing assistance.
To get the most up-to-date shipping costs, go to the zone chart and look up your tariff in the service guide. We may also include a live shipping rates tool that displays product measurements in the order of width, height, and length, with the flexibility to adjust any of the information collected from the order.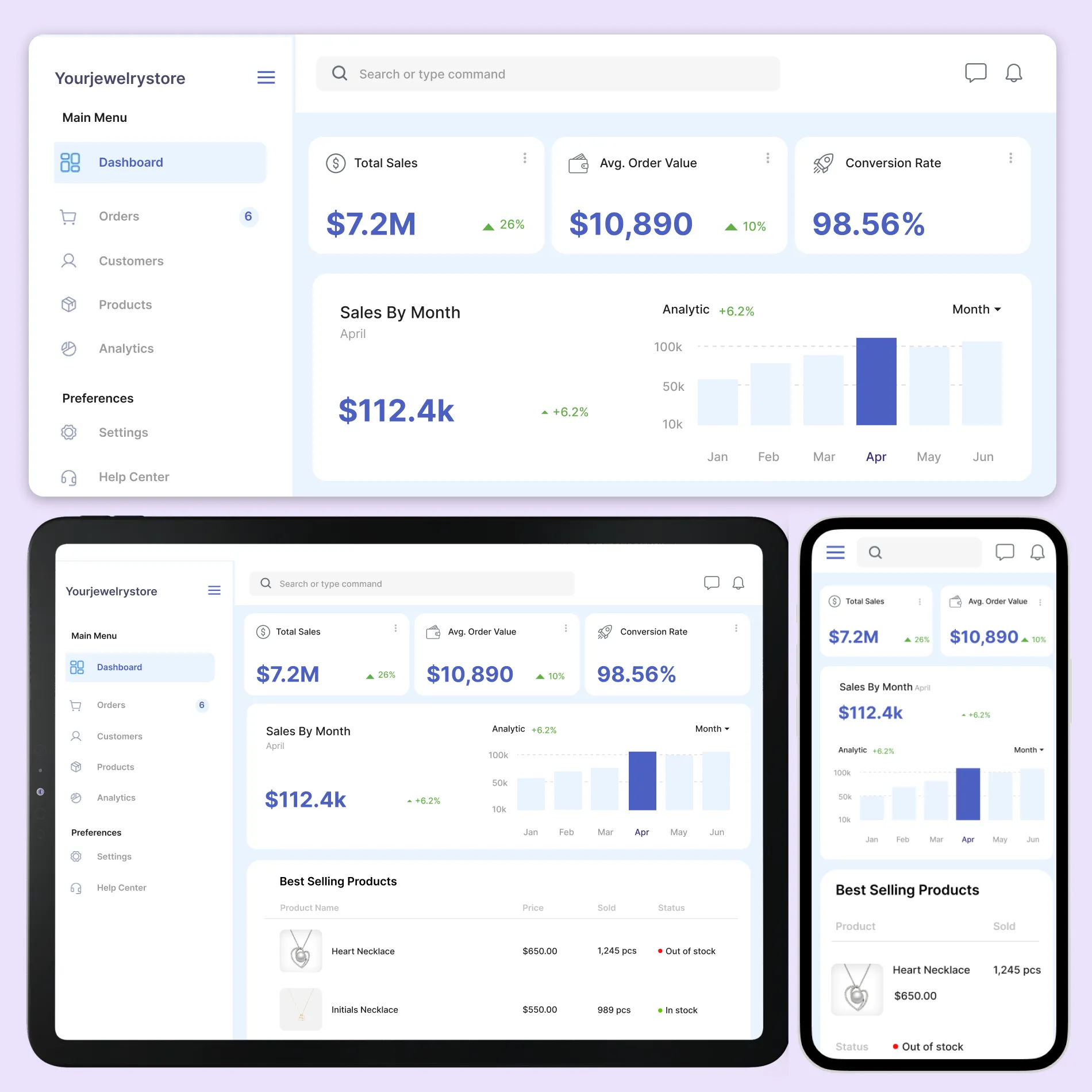 Manage Online Orders On The Go!
In real-time, create goods, execute orders, and monitor critical metrics. You can also access these from your mobile devices.
Featured calculation of taxes based on the jewelry website's terms and conditions. Strike tax collectors with iron fists. Customer groups are tax-exempt and individual products are tax-exempt, depending on the state and country.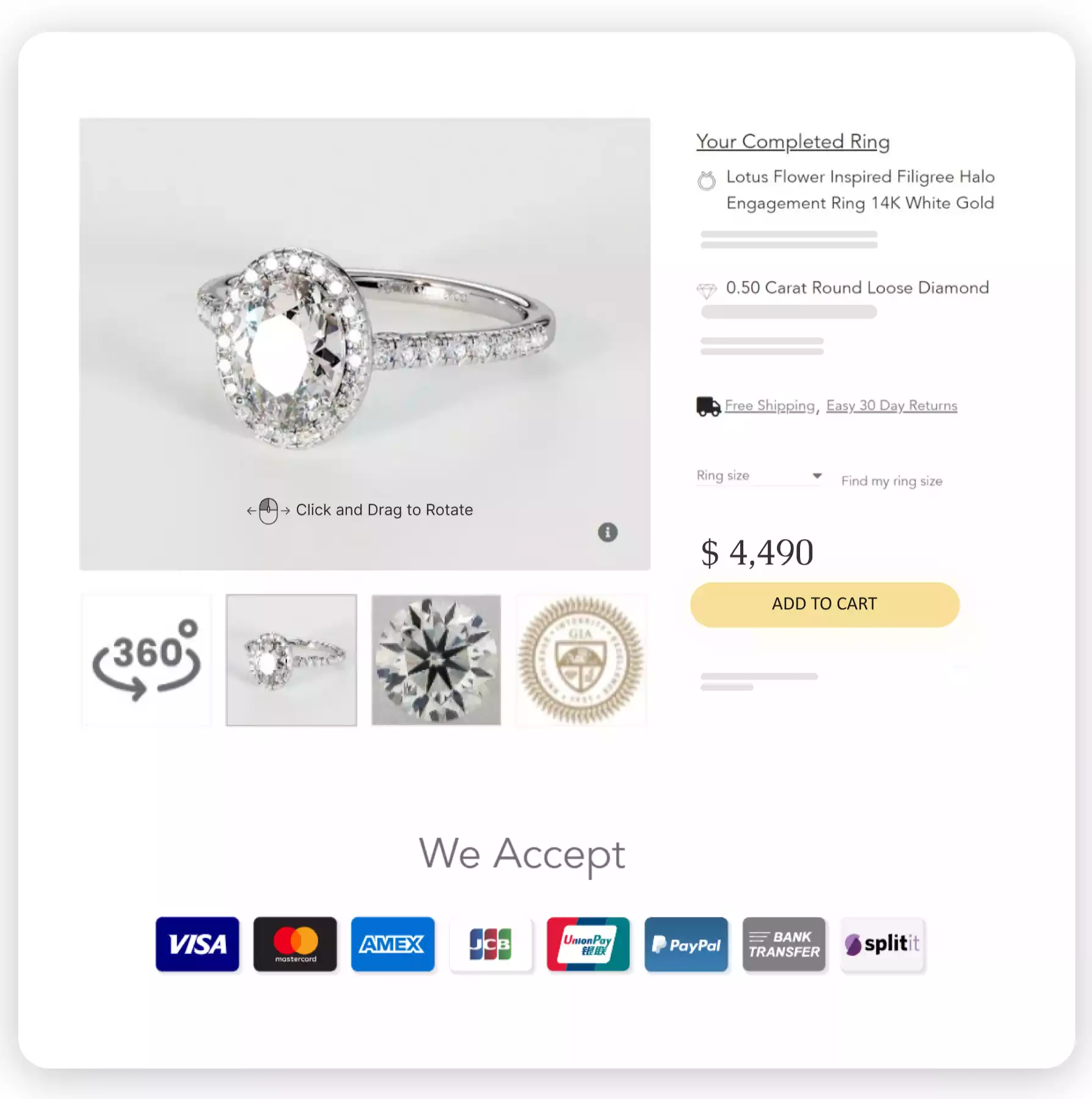 Payment
Above all, we supply your jewelry e-commerce website with all kinds of online payment options, including credit cards, PayPal, Authorize.net, and Stripe to confirm your Jewelry e-store orders.
Content And Ecommerce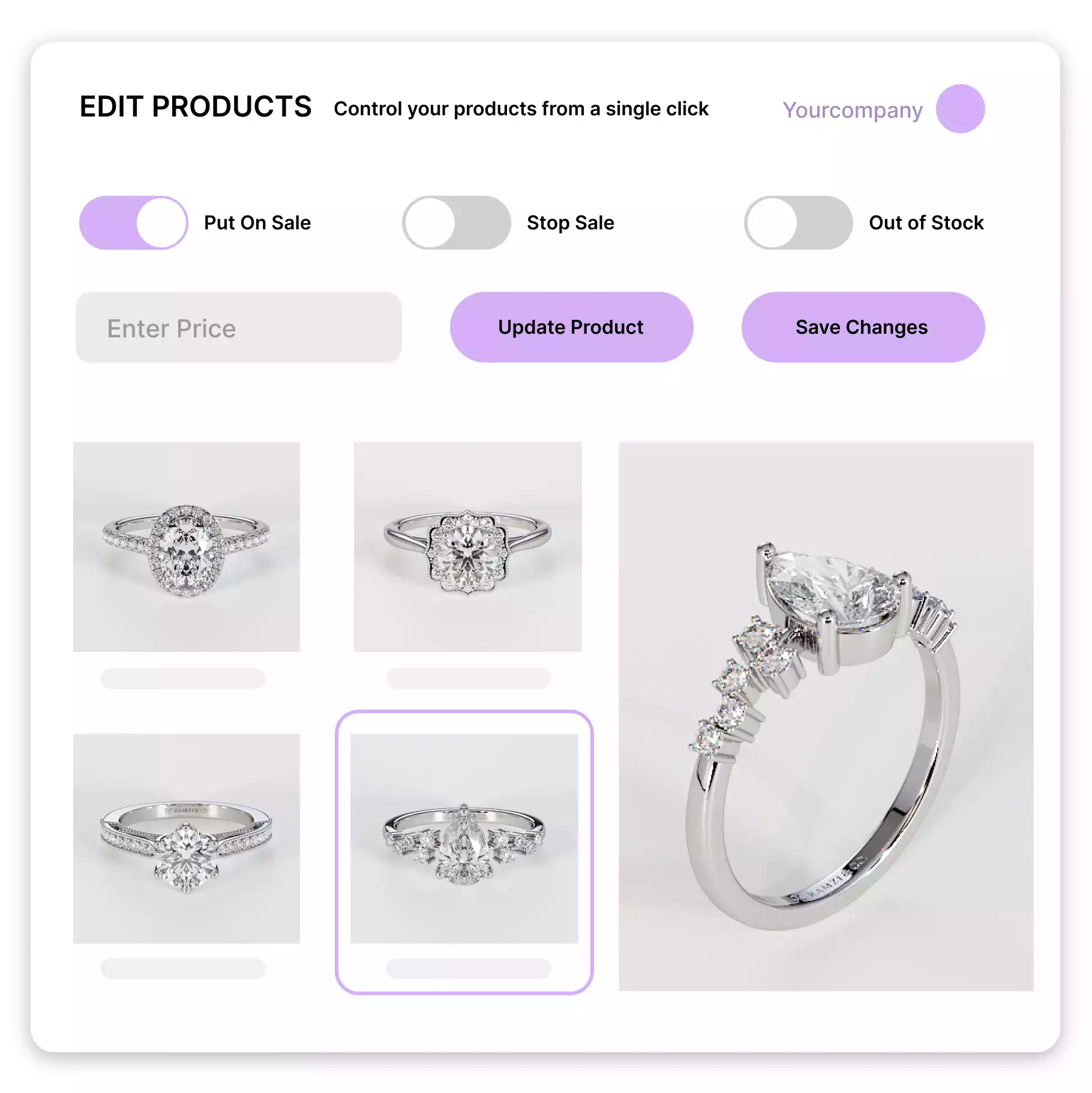 Pick & Display Products
In brief, every site visitor appreciates a smooth and straightforward UI with some advanced and fundamental features like On-Sale Products, Bestsellers, Top-Rated, Hand-Picked Products, Featured Products, and many more on the page or post of your website, which Keyideas construct for your jewelry e-commerce website.
OUR BLOG
Essential Tips for
Jewelry Website
Design and Marketing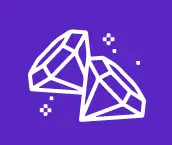 Improve Your Jewelry E-commerce Website
Extend your store as your needs and budget change, from store enhancements to marketing integrations, multichannel, and point of sale.
At Keyideas, you can obtain everything you need in one place as we provide business solutions. You can trust us from marketing to SEO because we offer you with over 10 years of experience and have completed numerous projects, so we know what works best for your company.
Build Your Online Jewelry Store
Jewelry Website
Clean and clear graphics by UI/UX team
Diamond Integration
Add Nivoda, RapNet, VDB, and other APIs/CSVs
Ring Builder
User can create or build his own Engagement Ring
Diamond Filter
Allows users to select the perfect diamond for their ring
Jewelry Retouching
Highlight strengths, downplay flaws for customer appeal
Jewelry E-commerce
Customized solutions for your online jewelry business growth.
Jewelry Marketing
Marketing and SEO Services to grow business 200%
Jewelry Website Pricing
Lower Total Cost Of Ownership & Higher Return on Investment
Why Choose Keyideas?

"
I have been working with Keyideas for quite a few years now. Their work is always done in a timely fashion and the overall value for the dollar is exceptional. I recommend Keyideas to anyone seeking a fantastic developer for any such work.
Isaac Gottesman,
dimendSCAASI, Chicago
FAQ About Keyideas Finest Jewelry Ecommerce Website
We provide a top-notch website experience for your customers. Keyideas offer the best UX/UI framework, all advanced integrations and Build Your Engagement Ring, Diamond Website Design, diamond marketplace integrations. We value each of our customers and thus provide them with the best web development package that fits their budget. Over time, we have managed to deliver 300% ROI to our clients and are much more willing to repeat it for you.
Our expert web designers use platforms like WooCommerce, AbleCommerce, Bagisto, Magento2, and Shopify.
Jewelry Ecommerce websites with all kinds of online payment, including credit cards, PayPal, Authorize.net, and Stripe.
We will help you manage your online stores by creating websites and monitoring critical metrics. Your audience can also access these online stores from their mobile devices and other devices, as well. Check our blog on LinkedIn Why you need a jewelry website? for more info.
Mordy Karsch
Giving Back Promotions, San Francisco, CA
I had an amazing experience working with Keyideas - an excellent team of developers.

Isaac Gottesman
dimendSCAASI, Chicago
I would not hesitate to recommend Keyideas as a superior development house.

Lets Do Great Work Together!
Discuss your ideas. Connect now
We've successfully delivered over

leads for the client