Our Beautiful Jewelry Web Design Work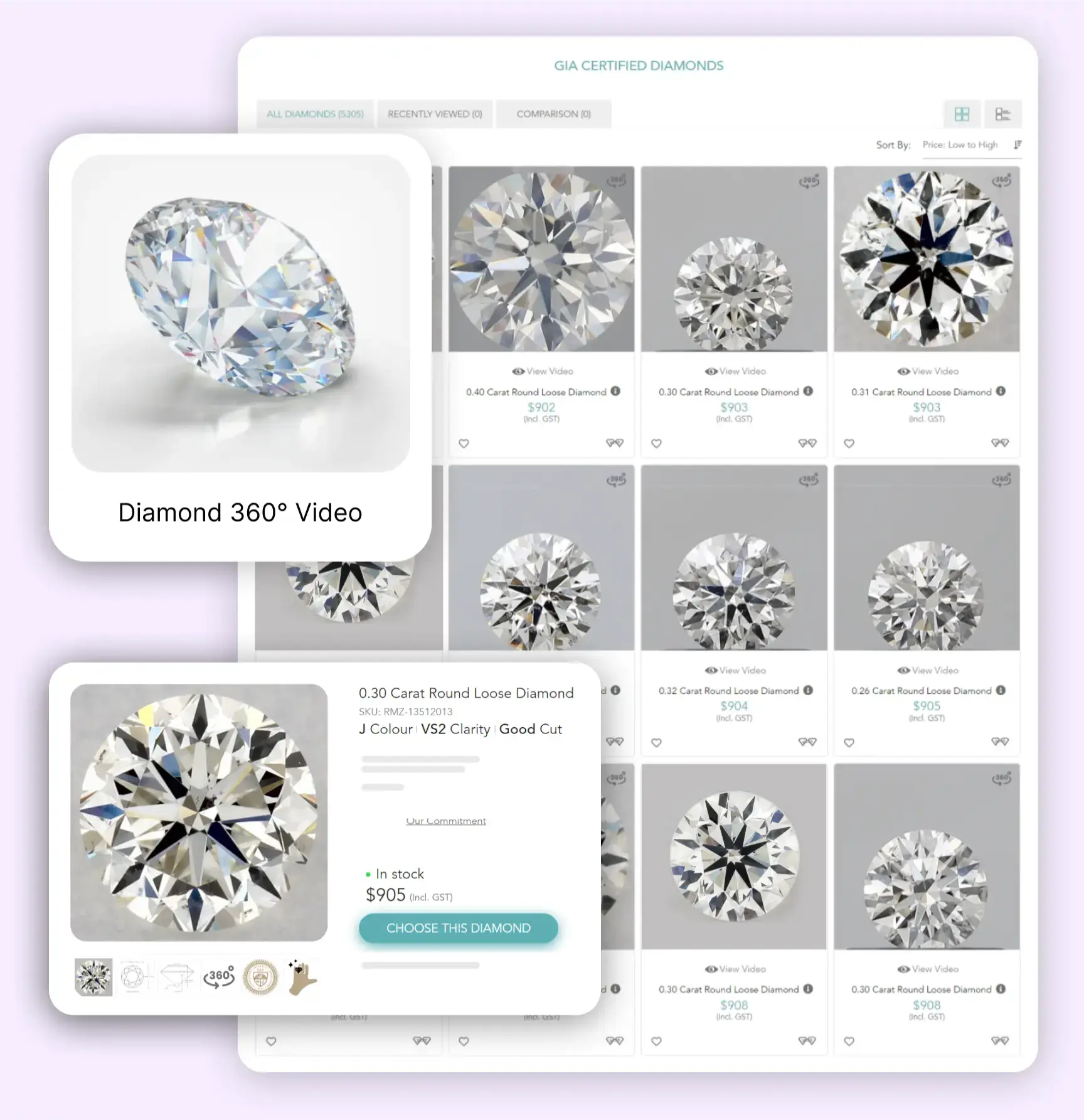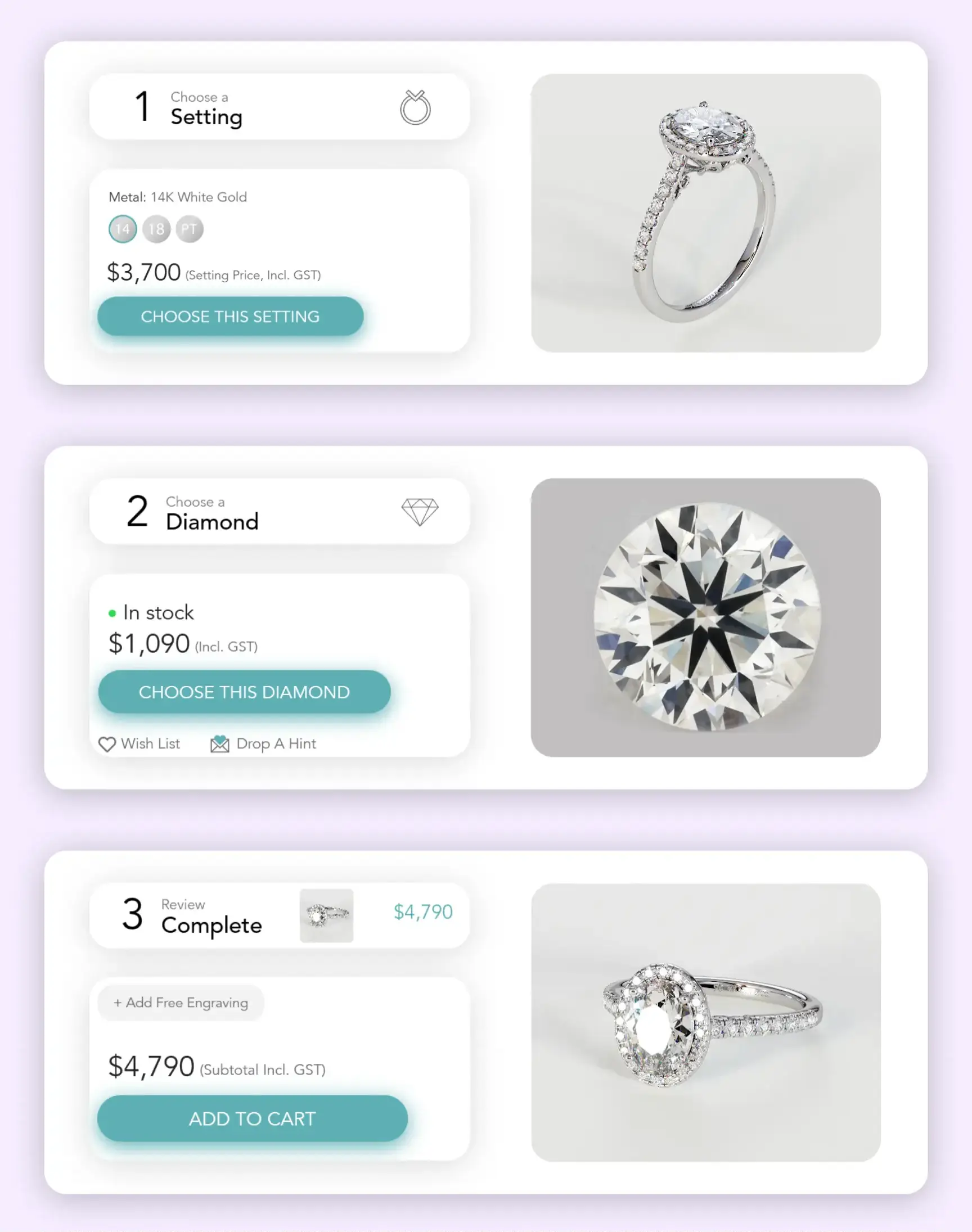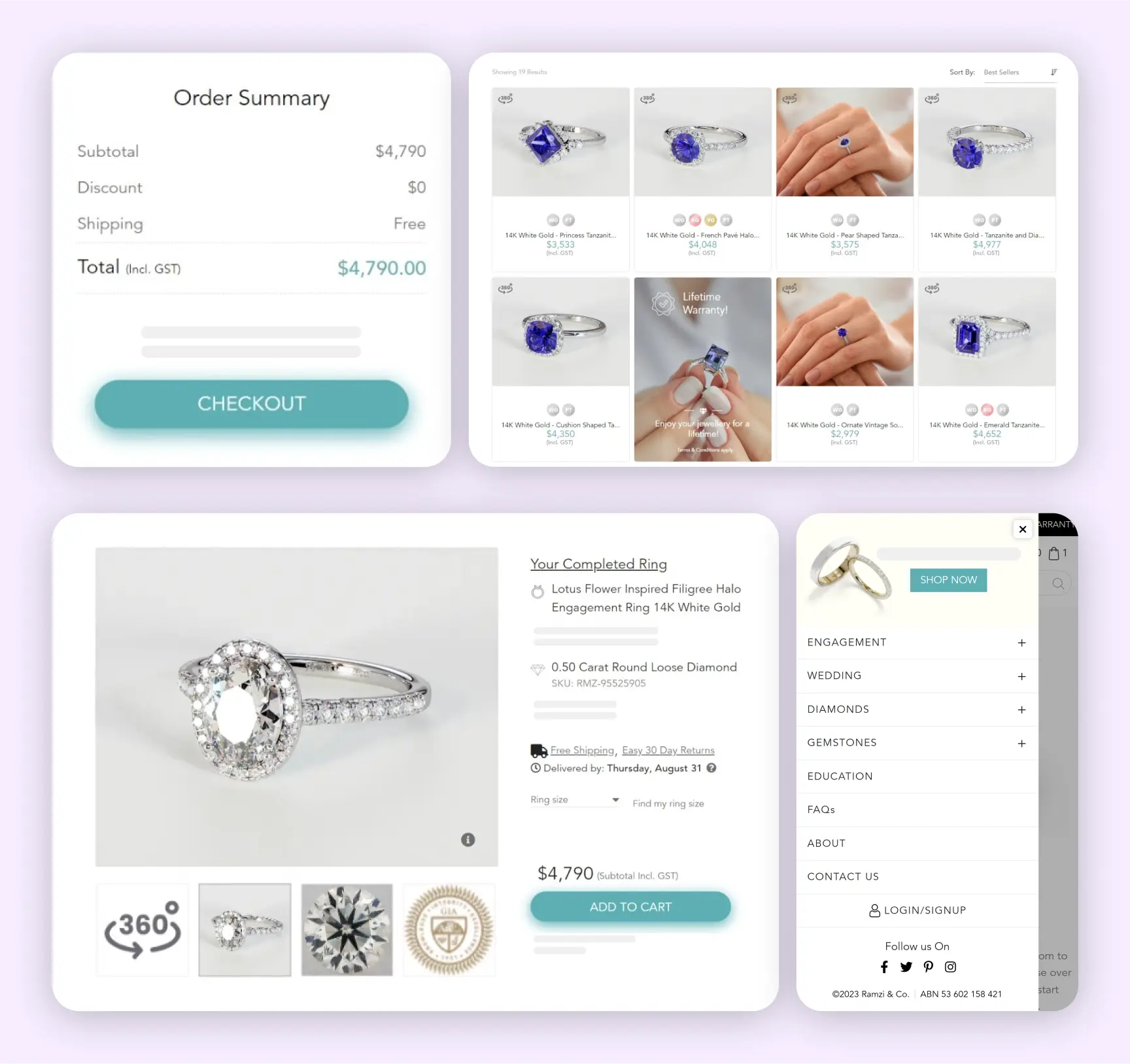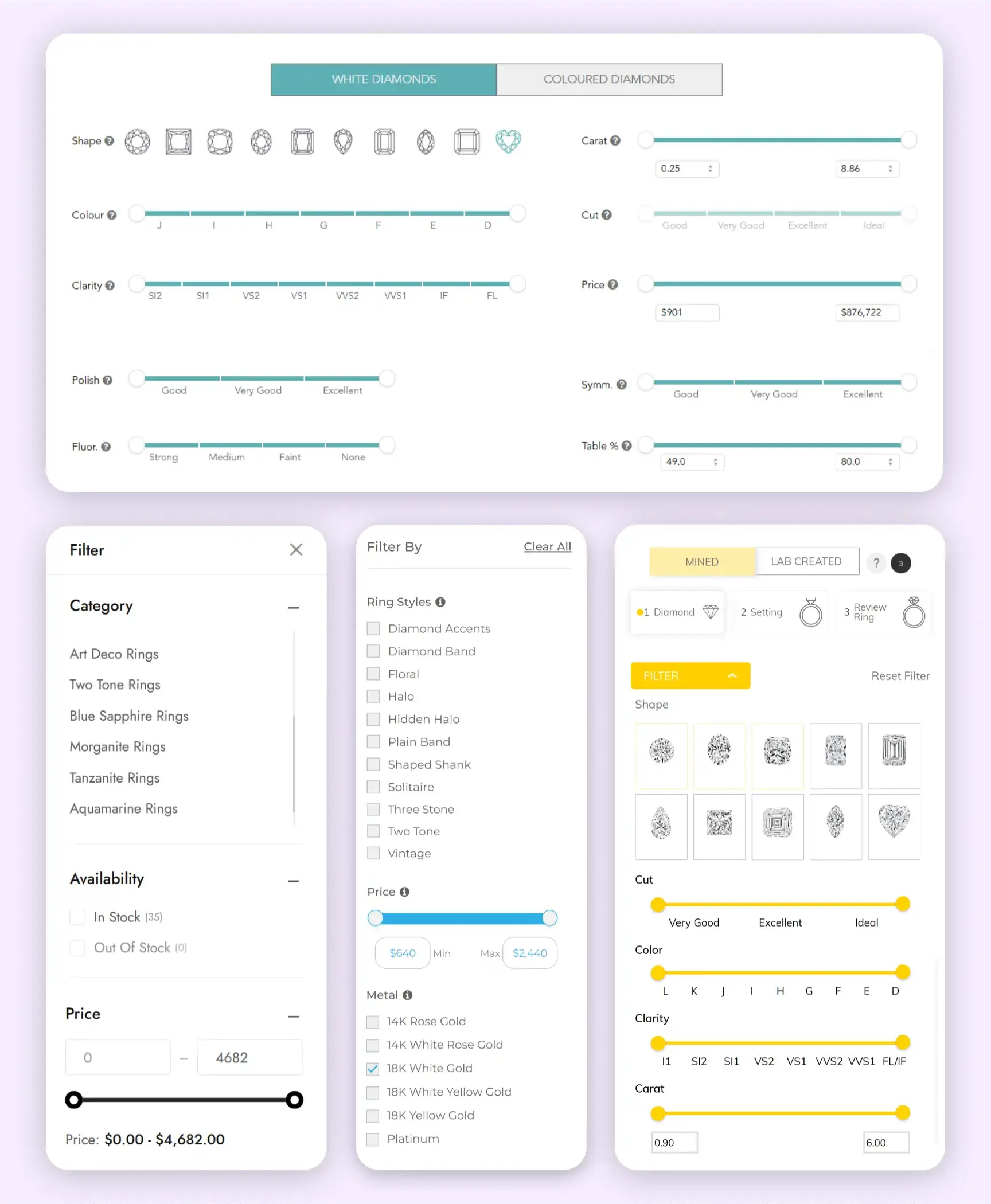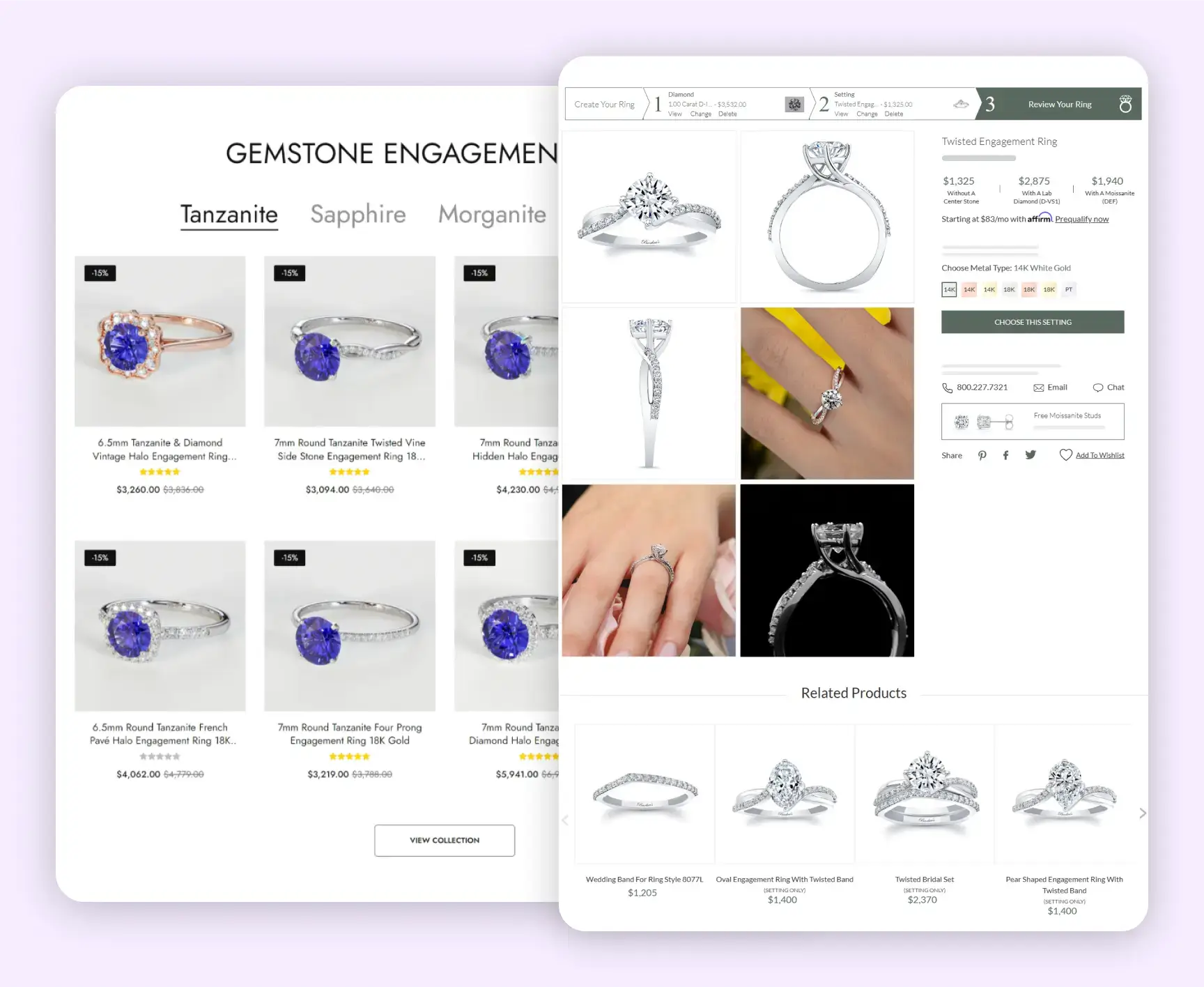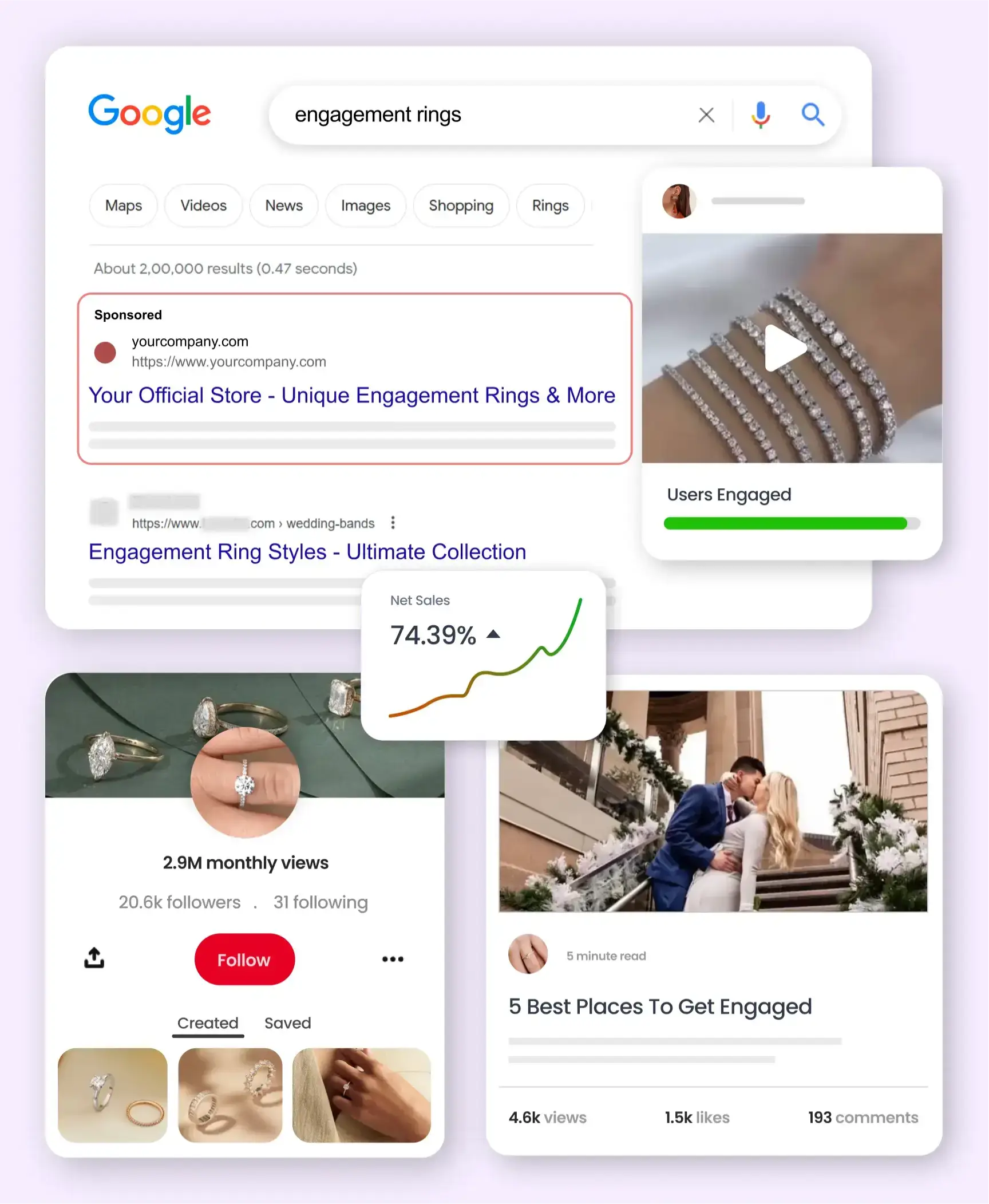 Scale Up Your Business With Our Top New York City Jewelry Website Design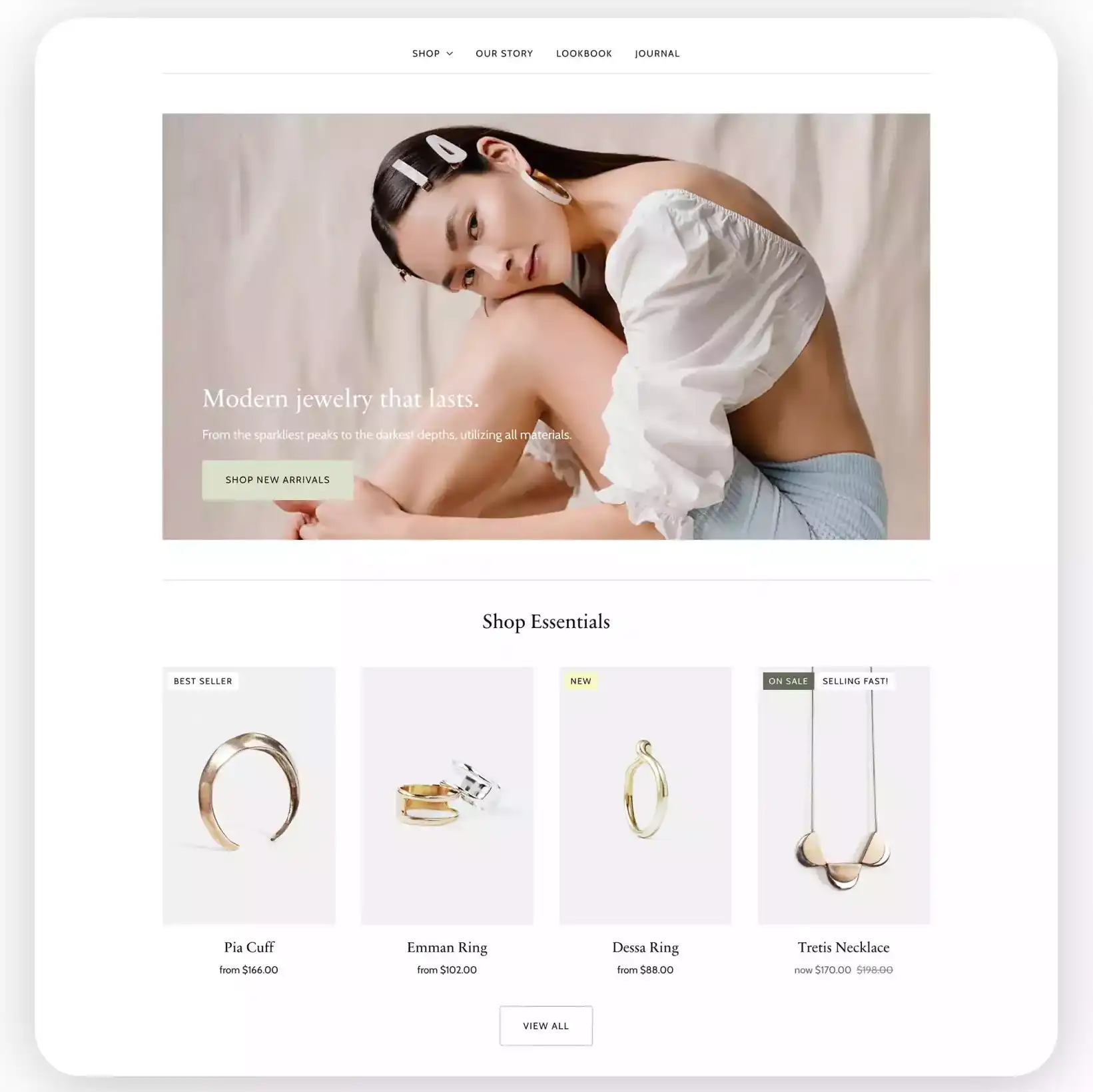 About 95% of the users build their first impression based on a website's design and appearance. Bring that style edge to your jewelry websites for NYC with our creative and innovative NYC web developers.
We customize your website to reflect your brand vision, mission, and values.
As a growth partner, we make sure we are on the same page. Thus, we believe in coordinated working.
Keyideas is a leading New York city jewelry website design agency serving clients in this region for over 16 years. We have become a part of many success stories and now it's your turn!
Step-up Your Business With Our Top Jewelry Websites For NYC
Jewelry Website
Clean and clear graphics by UI/UX team
Diamond Integration
Add Nivoda, RapNet, VDB, and other APIs/CSVs
Ring Builder
User can create or build his own Engagement Ring
Diamond Filter
Allows users to select the perfect diamond for their ring
Jewelry Retouching
Highlight strengths, downplay flaws for customer appeal
Jewelry E-commerce
Customized solutions for your online jewelry business growth.
Jewelry Marketing
Marketing and SEO Services to grow business 200%
Jewelry Website Pricing
Lower Total Cost Of Ownership & Higher Return on Investment
Create Innovative Jewelry Websites To Fuel Traffic With Our Professionals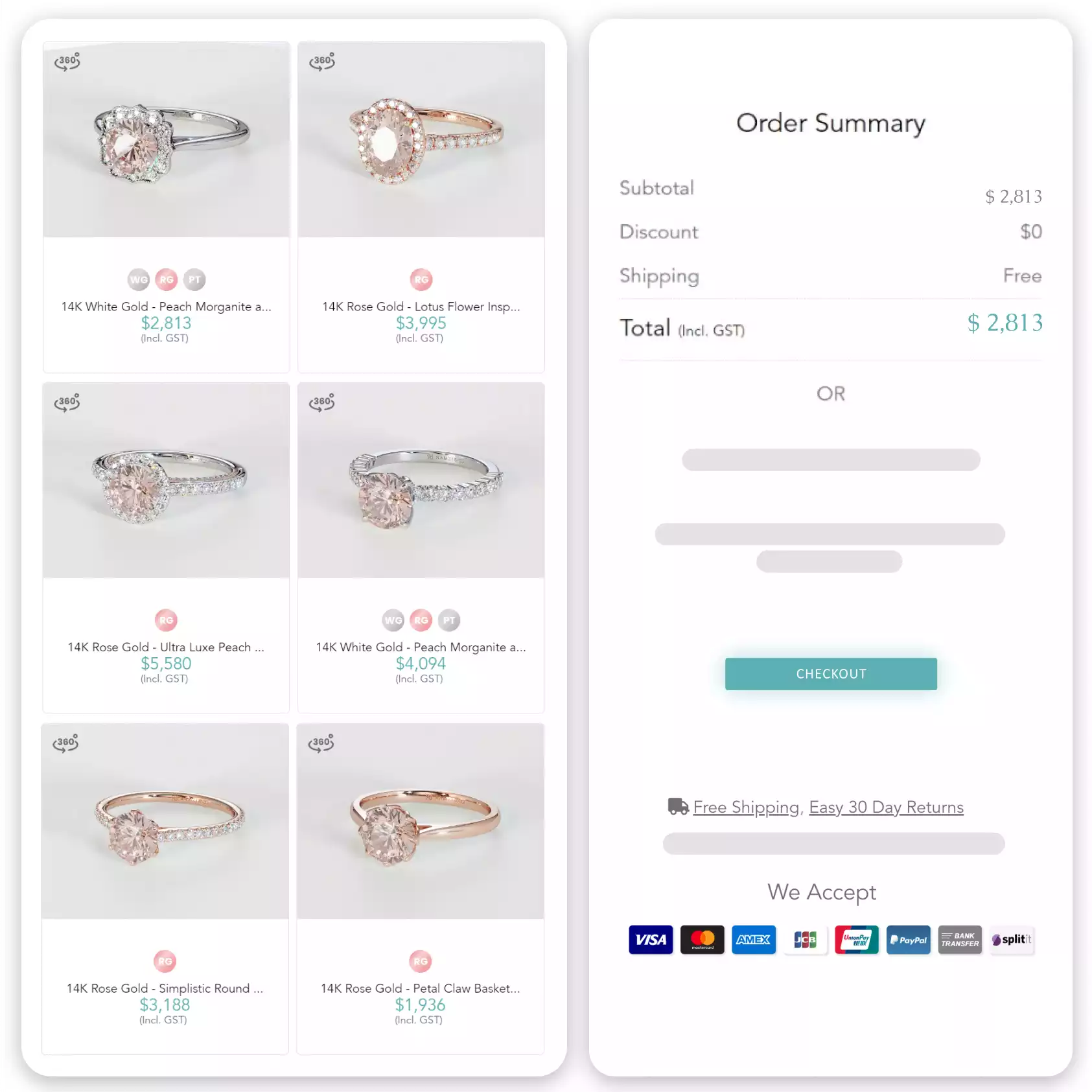 About 50% of the users make their purchase decisions based on the credibility of a website. This is reflected in the website's aesthetic appearance, advanced features, and secure payment options.
Thus, whether it's cuffs, necklaces, or rings, we make sure your designs look as appealing as they are off-screen. We work with high-end integrations and best-in-class intelligence systems to make your website a jewel of its own. Also, we provide the best-secured payment gateways on your website.
So that, you reach your potential buyers all over the world. Whether it is brick and mortar store or an online jewelry website, an engaging website is a must-have for you. We build user-centric models with an emphasis on engagement.
Our Top Jewelry Website Designs For NYC Empowering Jewelry Business Owners
Our team works on various fronts including conversion paths, search factors, messaging, and performance data to make better designs. Along with this we provide you with complete Digital Marketing services to stand out from your competition.
You can connect with our team over a video call and be assured of 100% satisfaction as we use agile methodology to deliver projects under tight guidelines.
Keyideas offers solutions for small business websites, corporate websites, E-commerce web designs, and web app development.
Swift, agile, and always on time. Our team delivers web solutions with lightning speed and adaptability
Expect nothing less than innovative, problem-solving web designs that set you apart in the digital realm
Count on us as your unwavering, 24/7 partner for dependable web development and support.
Keyideas Specialization As Jewelry Web Design Company In New York
Brand
Identity
Crafting unique
brand profile
Graphics
and UI/UX
Creating engaging
website designs
Web
Design
Building custom
jewelry websites
E-Commerce
Design
Perfecting online
shopping
AR Virtual
Try-On
Enhancing jewelry
shopping with AR
Digital
Marketing
Promoting jewelry
brands online

Keyideas seems to be a world class provider from what we experienced on our first project from the very beginning like scoping out the project requirement, design & development, QA & testing phase and finally to migration to our location.
Isaac Gottesman
dimendSCAASI, Chicago

I had an amazing experience working with Keyideas an excellent team of developers! I"m pleased with their service and commitment. They proved that working with them, was a right decision.
Mordy Karsch
Giving Back Promotions, San
Francisco, CA

The new application was to be used across our offices by senior management at different locations, Keyideas did an excellent work. They clearly understood the requirements and delivered good quality Price Comparison Tool.
Rui (Ray) Wang
Vestas Group, Denmark
FAQ About Keyideas New York City Jewelry Website Design
Keyideas is one of the most trusted and innovative New York web designers. We have worked so far by creating beautiful jewelry websites for clients. You can get multiple options at each level that suit your requirements. We offer high-end integrations like build your engagement ring, marketplace integration, and best diamond filter with our diamond website design along with a great UI/UX web designing curated by experts. All of this, combined with a responsive website and customer-centric approach will help you grow your Jewelry business online.
Yes, we have a long time of experience in designing beautiful Jewelry Websites, you can visit our NYC jewelry website company portfolio and get an idea of our web designs.
We have packages to choose from, we listen to your concerns and suggest the best package that fits your budget and fulfills your requirements. To know more you can reach out to us directly. Also check out our latest blog on LinkedIn Why you need a jewelry website? for more info.
We believe in collaborative work and operate our work in a transparent manner. We communicate our thoughts and progress with our customers at every step. This makes sure we both are on the same page of understanding. The same thing goes with wireframes and layout mockups. We explain the entire look of your website and finalize it only after getting a big yes from you.
Mordy Karsch
Giving Back Promotions, San Francisco, CA
I had an amazing experience working with Keyideas - an excellent team of developers.

Isaac Gottesman
dimendSCAASI, Chicago
I would not hesitate to recommend Keyideas as a superior development house.

Lets Do Great Work Together!
Discuss your ideas. Connect now
We've successfully delivered over

leads for the client