☰ View all Services
Responsive Web Design Company
At Keyideas, we offer affordable and effective responsive web design services. Our websites adapt to user preferences and environments based on screen size, platform, and orientation.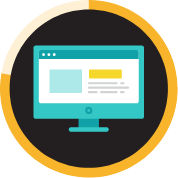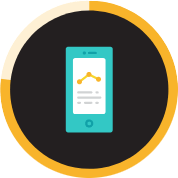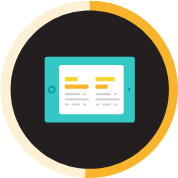 51%
Own a Tablet Computer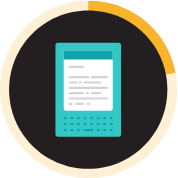 88% of the U.S. population are internet users, but how they access the web is varied.
Why do you need a Mobile Responsive Web Design?
With fully responsive design, we help you to stay ahead of the trend. Keyideas responsive web design preserves the integrity of the web page regardless of the browser size. Responsive design is not limited to layout changes but also requires precise fine-tuning a page to reshape them i.e. to show or hide elements that enhance a page's navigation. Responsive web design is very important from a business point of view as it allows viewing from any device thus increasing the traffic on your website.
Smooth User Experience
Responsive web design gives users smooth and optimized experiences on the device. Provides a better user experience, resulting in higher conversion rates.
Support Multi-Device User
Provide a lovely user experience across many devices neglecting their screen sizes. The website can effortlessly work for all devices, hence give a positive user experience.
One Website to Rule All
Trying to keep multiple sites up is a challenge. That is why a responsive website is much preferred over separate websites for desktop displays and mobile phones.
Increases Sales / Conversion Rates
The user has an improved site experience as it creates a consistent look and feel. Consistent user experience will have a positive impact on conversion rates.
Increase Visibility in Search Engines
Responsive Design means you can manage one website with a single set of hypertext links, therefore reducing the time spent maintaining your site.
Mobile Development Cost
It takes time in creating an additional stand-alone mobile application. Saves development, support, and maintenance overheads.
Why choose Keyideas company for responsive web design?
Our design team understands the concept of developing a responsive web design in a manner that helps the layout to get changed according to the user's computer screen resolutions without compromising on the content. Our designers use CSS and HTML to suit the size and device, the page is viewed on. We keep the key concept behind the responsive design which is fluidity and proportionality.
A single website to be used on various devices helps to lessen the efforts of the web designers, thus helping to increase a lot of traffic on your website. This way you earn much from your website.
FAQ on Responsive Web Design
Mobile web design enables the website to be viewed on any phone, tablet, or other device easily by managing the content, images, and other design elements to fit into the screen.
Flexibility – Cost Effective – Better User Experience – Wider Reach – Better Search Engine Visibility.
The responsive website adapts its layout and remains easy to read and navigate. The menu is folded under a button at the top left or right corner, and the content of the site is restructured in height to minimize horizontal scrolling. There is no need to zoom in/out or scroll the site horizontally with complex touchscreen gestures. The visitor can scroll the website vertically with one finger, as it's on the PC. Buttons and links are easy to click.
The answer is yes. Websites by Keyideas are responsive. We will ensure that your website is easy to view and navigate. The website will easily resize to fit any device – from mobile phones to laptops to desktop computer monitors. Your visitors will love the website we build for you.
The time and cost to update a website to a responsive design will depend on the size of the website, its design, and the other elements.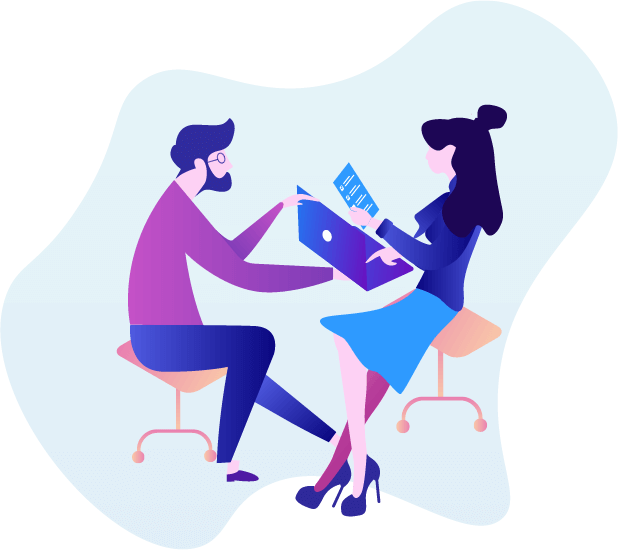 Why Hire Us?
One place, not all
over the place.
Our team studies conversion paths, search factors, messaging, and performance data to make better design decisions.

You can connect with
team over Skype.

We deliver project
in tight guidelines

100% Customer
Satisfaction