Airllywood -
Online Clothing Store Website – Fashion E-Commerce
The client from Whitsunday Village, Queensland, Australia, wanted us to design and develop a Shopify-based online clothing store website for their indie brand Airllywood.
Rising innovation, digital globalization, and changes in customer's ways of spending money have slung the fashion business into the middle of seismic movements. Nowadays, it is significant for every business to develop and build its presence on the web.
Online Clothing Store Website Design Challenges
While building the online clothing store website from scratch, Our designers faced some serious challenges but at Keyideas we believe in ourselves and our capabilities, so, we overcome all the obstacles that retrain us from achieving our goal. Some of the challenges we faced:
1
Understanding distinctive client needs and objectives in buying ventures across various products.
2
Upgrade the product page improving the conversion rate yet in addition increasing client engagement.
3
Think plan to help retain customers and improve their loyalty.
User Persona
41
Management Consultant
Married, 2 Kids
Perth, Australia
'The Busy Professional'
GOALS/NEEDS
– Finding clothes that are timeless
– She believes in not dress for your age but rather for your personality and attitude
– Believes that travel and adventures broadens experience and outlooks
FRUSTRATIONS/FEARS
– Getting clothes for her size
– Better pricing
– Sale items too limited
Understand Why User Flows are Key to Designing a Website.
View User Flow
We worked closely with the Airllywood group to adjust and align our strategy to the brand's vision and client needs. As a result, we set up a comprehensive encounter that communicates with the brand conception: "helping women feel and look fabulous paying only a little heed to their shape, size, and style." For achieving this, we made a brand objective where the clients can draw in with fascinating content and shop for products that complement their ways of life.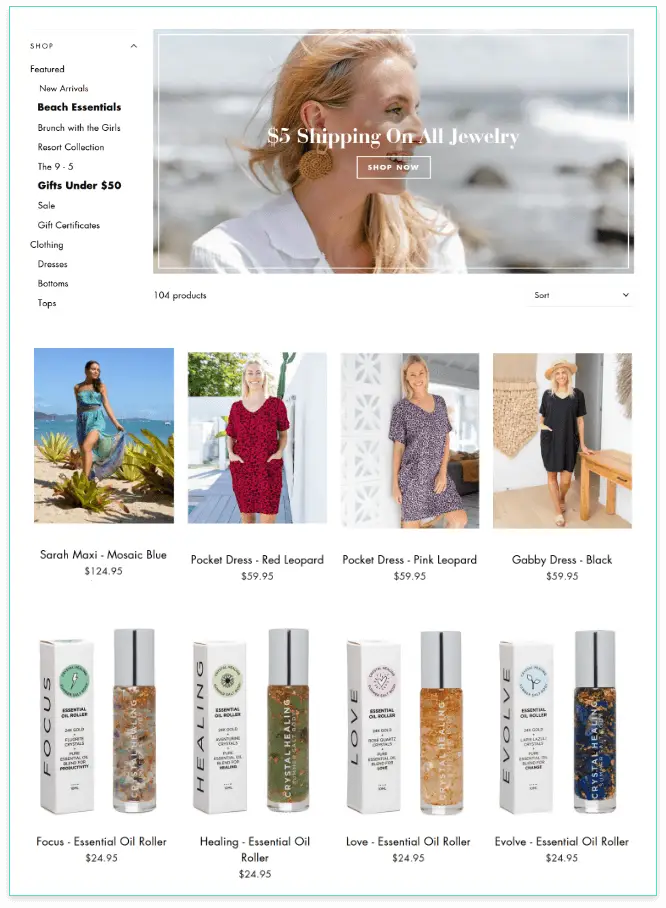 Airllywood, "believes that we are too hard on ourselves and others. Life is for the living and we should be embracing our own unique selves and be kind and helpful to each other. In conclusion, loyalty and individuality are traits we cherish."
Responsive Online Clothing Store Website
At Keyideas we believe in building highly responsive/mobile-friendly fashion websites and applications. Above all, our main goal is to work according to the terms and requirements of the client and deliver the best web design services. Further, we use the mobile-first design strategy for building the website and apps.
Our expert e-commerce website designers used tools like Sketch, InVision Studio, Adobe XD, Axure, Wireframe, Proto.io, Marvel, Figma, Framer X, and many more. We believe in providing a smooth UI and UX for your website visitors.
Keyideas since the last 10+ years have been active in the website design business. And also, we specializes in e-Commerce web design, web app development, and digital marketing. And with an expert technical team and management, we have risen to great heights and has become a successful web design company.
— Why Hire Us?
One Place, not
all over the place.
Our team studies conversion paths, search factors, messaging, and performance data to make better design decisions.

You can connect with team over Skype

We deliver project in tight guidelines

100% Customer Satisfaction

We use agile methodology