Planning a fail-proof strategy to succeed in Digital Marketing For Jewelry Business is an uphill battle. If your jewelry store has just started its online journey. Our ultimate guide as an top jewelry marketing company can help you to succeed.
Create a Social Media Presence
Social media has become a powerful tool for promoting businesses of all sizes. Especially, Sites like Facebook, Instagram, Twitter, TikTok, and Pinterest can be used to promote products. Also, features like sharing customer reviews, hosting giveaways, and announcing special offers.
Create accounts on each platform. Make sure that your brand name is consistent across all channels. Also, consider using Google My Business. So customers can leave reviews about their experience with your business on Google search pages.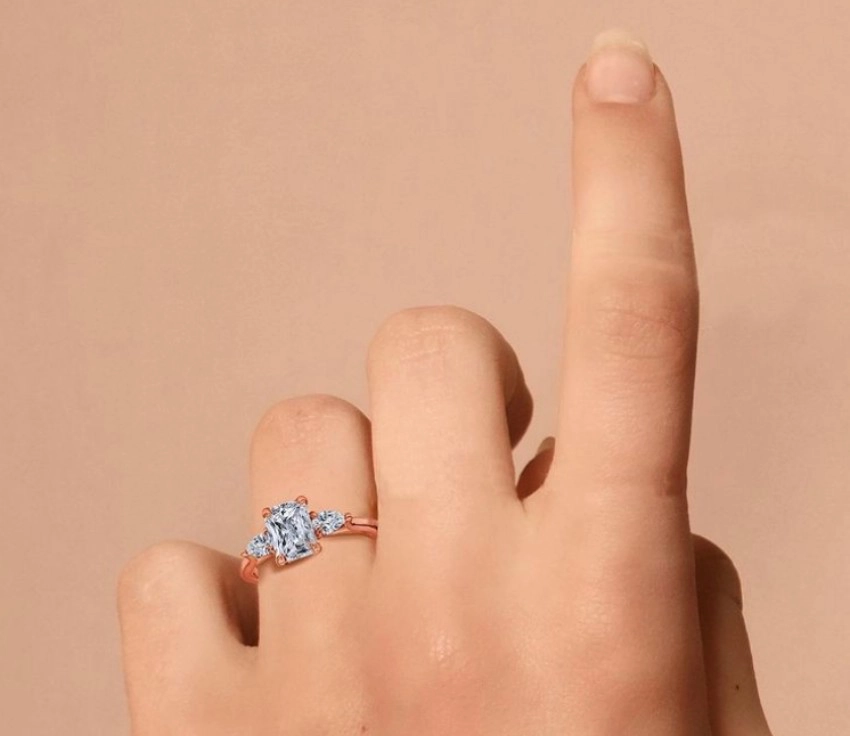 Engage Audience For Online Jewelry Marketing
In order to effectively market your jewelry website it's important to stay engaged with customers. Especially the ones who have already purchased from you or who may be interested in doing so in the future. Send out emails thanking customers for their purchases or offering exclusive discounts. As an incentive for them to come back and shop again.
You can also reach out to Instagram influencers or bloggers. Who specializes in fashion and lifestyle topics to see if they would be willing to review one of your products for their followers.
Suggested Read –
Why you need a jewelry website?
Analyze Data and Goals
Data analysis is an important part of any successful marketing strategy. Track how customers are finding your site. Such as through organic searches, referral links, social media posts, etc. So you can focus more energy on those areas that are producing the most results.
Use analytics tools like Google Analytics or Facebook Ads Manager to measure which campaigns are working best. Also, which needs improvement.
Set measurable goals such as increasing web traffic by 10% within a certain time so you can track progress over time and tweak campaigns accordingly.
Using Jewelry-Specific Keywords
You can use some jewelry-specific keywords that might be easy for people familiar with the field. These include words like "engagement rings", "jewelry shop near me", "wedding rings for women", etc. But you should also add some general keywords that involve specific products or color features among other points such as solitaire rings or rose gold jewelry.
You can also use synonyms for your keywords if desired. "Emerald earrings" can be used alongside "green earrings" or "emerald jewelry". Use as many synonyms as possible to reach more people who might have different terms for the same products.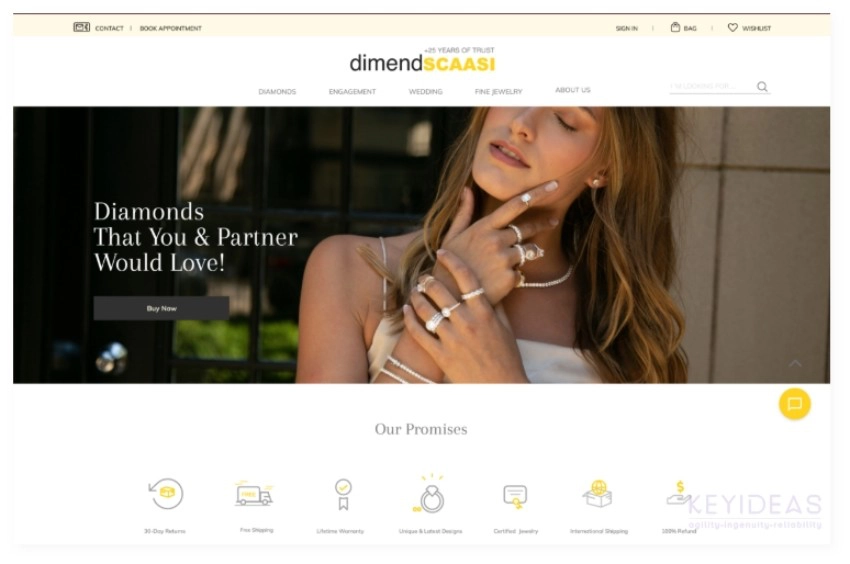 Create Engaging Content
Content is one of the most important aspects of any successful marketing strategy. When it comes to an digital marketing for jewelry business, content is even more important because it allows you to showcase your products engagingly.
You can create content such as blog posts or videos that show off your products in action or highlight stories about how your products have been used by customers.
Additionally, you can create content that educates customers on topics related to jewelry such as care instructions or styling tips. Content is an excellent way to engage with potential customers and make them aware of your product offerings.
Use Social media for Online Jewelry Marketing
Leverage higher potential on social media with proper marketing strategies. You can get a complete digital marketing for jewelry business experience with us. Unfold enhanced ROI and customer base for your online business.
Email Marketing
Now get closer to your target audience with highly relevant and responsive emailers. Increase your chances of showing in the inboxes of your potential buyers with us.
Blogs and Articles
Create search-engine-friendly content in the form of articles and blogs. Showcase your best jewelry features and USPs with content creation. Inform and convert your potential customers into buyers with our best content marketing services.
Engaging Online Video Marketing of Jewelry
80% of customers prefer video content for understanding the product and services offered. Create high-quality videos to engage your customers in a better way.
Utilize Effective Online Jewelry Marketing Advertisements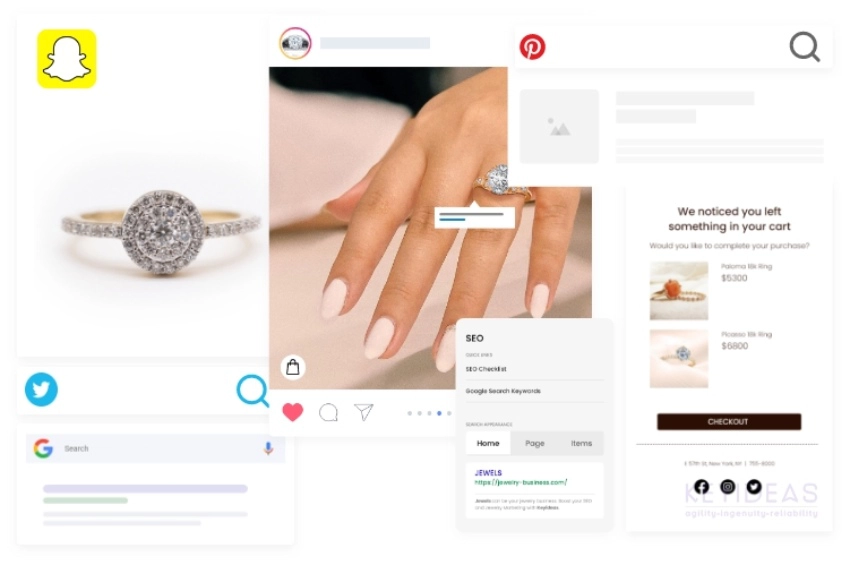 Ads are a great way to target potential customers directly who may be interested in buying from your store. Ads can be used on various platforms including Google AdWords or social media channels like Facebook or Instagram Ads.
However, be sure to keep track of which ads are performing well so that you don't waste money on ineffective campaigns. Also, keep testing different ad creative or targeting options so that you can find the right audience for your products quickly and cost-effectively.
Digital Marketing For Jewelry Business – Final Note
For your online jewelry business to be successful, you must craft a comprehensive marketing strategy that combines digital methods like creating engaging content and utilizing ads effectively, as well as traditional methods such as building relationships through social media presence. By combining these two approaches, you can ensure maximum reach for your product offerings while still creating meaningful connections with potential customers who could become loyal followers of your brand over time!
Popular search keywords: jewelry store website design, jewelry website designer, jewellery web design, Build Your Engagement Ring, New York City Jewelry Website Design, selling jewelry online.
Setting up a successful online jewelry store can be challenging, but with the help of Keyideas' experienced team, it doesn't have to be! Our 16 years as a top web design agency have allowed us to understand and master all facets related to launching an efficient e-commerce platform. We will work closely alongside you on any aspect necessary for your success — from selecting the right tools for optimization through the creation of optimized promotional content – while also providing outstanding customer service throughout.