Are you looking to Hire Bagisto Developer to handle your next eCommerce store project? ? If so, then look no further. Keyideas is the perfect solution for all of your eCommerce needs! With a wide range of Bagisto Development Services and expertise, our team of Bagisto developers will help you create an online store that's right for you. There are many benefits associated with building an online store using Bagisto Laravel, such as low costs, high scalability, and ease of use among others. At keyideas, we have a large community of developers ready to assist with any questions or concerns during development.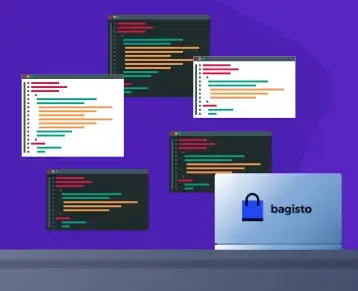 Looking To Hire Bagisto Developers For Laravel-Based Ecommerce Store?
Then Keyideas Is A Perfect Choice.
LET'S DISCUSS

LET'S DISCUSS
Hire Bagisto Developer From Keyideas
For A Quick Turn Around
It is important to have a team of developers you can trust when building your eCommerce store. At Keyideas, we pride ourselves on being a reliable and trustworthy source for all of your Bagisto development needs. Below are the services we offer.
1. Hire Bagisto Developer For Shopping Cart Design
Creating an online store can be a daunting task. There are so many options and features to choose from; it's hard to know where to start. And once your store is up and running, how do you make sure it's successful?
Thankfully, Bagisto has a custom ecommerce shopping cart solution that provides users with powerful but accessible tools to create and manage their store on the web.
The shopping cart solution is designed to be user-friendly and easy to use. You can add products, configure settings, and manage your inventory with just a few clicks.
We also have a team of Bagisto developers who can help you get everything set up and running in no time!
2. Hire Bagisto Developer For POS Systems
We all know that in today's competitive market, you need to be using the best POS system possible. The Bagisto POS system is an excellent solution for small and medium-sized businesses looking for complete point-of-sale software that can help them manage inventory, sales, and customer information. According to a recent study, businesses that use a POS system can expect to see an increase in sales of up to 20%. So don't wait any longer, get started with Bagisto today!
3. Hire Bagisto Developer For Bagisto Marketplace
The Bagisto marketplace is your one-stop shop for all things eCommerce. It provides sellers with an excellent opportunity to create an online store and sell their products with ease. Using the Bagisto marketplace, sellers can list items for sale on our website or via Facebook and Twitter. Sellers can monitor their inventory status and new orders; they'll receive notifications every time a customer asks about their product. More and more sellers are making the switch to Bagisto. More than 10, 000 stores are using Bagisto. The number has been increasing at a rate of knots, and we don't see it stopping any time soon.
4. Hire Bagisto Developer For Bagisto B2B Marketplace
We call it the Bagisto B2B marketplace, but this solution is basically just another way to say "E-commerce." The main difference with a regular eCommerce store is that customers aren't buying products from you as an individual – they're buying them from your business. Our Bagisto B2B marketplace solution helps you boost your sales by offering suppliers the ability to sell their products directly on your website. They can list their products for sale, so customers will know what they have to offer. They'll be able to monitor their orders and inventory from a central location, meaning it's easier for them to keep track of their business. This solution is perfect for businesses that want to take their eCommerce sales to the next level. Thanks to Bagisto, it's easier than ever to get started!
How Does Bagisto B2B Marketplace Work?
The Bagisto B2B marketplace is a user-friendly solution that makes it easy for suppliers to sell their products online.
– Suppliers create an account and list their products for sale.
– Customers browse the products and make a purchase.
– Suppliers receive a notification of the new order and ship the product to the customer.
– Customer receives the product and leaves feedback.
– Suppliers can view their reviews and monitor their orders and inventory all in one place.
That's it! Simple to set up and even easier to manage, the Bagisto B2B marketplace is an excellent solution that helps your business get ahead of the competition.
The best part about this solution? Our Bagisto Developers are ready to help you! So what are you waiting for? Get started today!
5. Bagisto Extension Installation and Customisation Service
Many of our customers come to us looking for a team of Bagisto developers who can help them install and customize one or more extensions on their websites.
Bagisto Extensions include:
– Facebook Store
– Product Slider
– Specials Module
– Customizable Checkout Page
And many others.
Our team of expert Bagisto developers is ready to help you with the installation and customization of your desired extensions, so reach out today! We can't wait to see what we can accomplish together. If you don't have a website yet, remember – at Keyideas we create beautiful, responsive websites that work on any device. Contact us today! We offer a free consultation, and we're happy to answer any questions you may have.
6. Hire Bagisto Developer For Bagisto Migration Service
Our team of expert Bagisto Developers is ready to help you migrate your eCommerce business from any platform to the Bagisto platform. This service is perfect for companies that already have an online store and want to switch over to using our software. . If you're not sure what solution you should be using, we recommend talking through your needs with one of our experts. Our Bagisto Migration Service will help you take your business to the next level!
7. Hire Bagisto Developer For Payment Gateway Integration
If you're looking for a payment gateway that can be integrated with the Bagisto platform, look no further! We offer integration with a number of popular gateways, including:
– PayPal
– Stripe
– Braintree
– 2Checkout
And many others.
So what are you waiting for? Get started today! We have a team of expert Bagisto Developers who are ready to help you integrate your chosen payment gateway.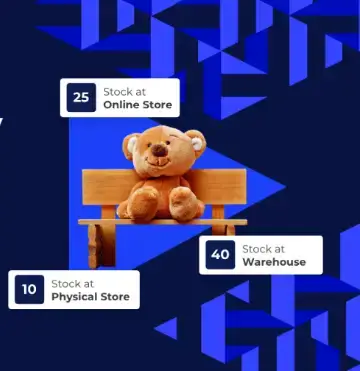 Multi Store inventory
Connect with multiple inventory source to manage multi-channel inventories from a single website.

Why Hire
Bagisto Developer?
There are many reasons you should choose Bagisto as your eCommerce platform of choice. Cole, a Bagisto Developer at LaunchCart, had this to say, "I have found it pretty easy to scale up with Bagisto, too. It's helped us grow from about 200 customers to over 2000 customers in just two years." An outlines the top reasons for using Bagisto as your eCommerce Platform:
1. Flexibility and Customizability
Bagisto is highly customizable, giving you the freedom to design your eCommerce store exactly how you want. You can change anything from the layout and colors to the functionality of the store. This flexibility makes Bagisto a great choice for businesses of all sizes. You can customize the theme colors, logo, text size, font type, and more without writing any code. This makes it much easier to refine your company branding Bagisto gives you the freedom to have a genuinely unique eCommerce store that stands out from your competitors. You can do this by choosing from a variety of themes and other customization options provided by Bagisto.
A list of really cool themes is:
Industrial
Minimalist
Boho
Classic
2. Scalability
As your business grows, you will need a platform that can scale with you. Bagisto is built for scalability, meaning that it can handle increased traffic and sales volume easily. In fact, Bagisto has been used by businesses with as many as 20,000 orders a month.
Bagisto is designed for scalability so it can scale as you do.
Bagisto's scalability comes from being built on the Laravel Framework. This framework is known for its speed and ability to handle high volumes of traffic. In a study done by LaunchCart, it was found that Bagisto is 5 times faster than Magento.
3. Security and Reliability
Security is a top priority for any business, and Bagisto provides a number of features to ensure your data is safe. Bagisto is the safest and most secure eCommerce solution out there Website Hacking is on the rise. These days, almost every website has been attacked at one time or another. According to security expert Brian Honan's estimate, there is a 92% chance that your site has already been breached.
Bagisto is PCI compliant which means you're one step ahead of the game when it comes to security
Bagisto provides a number of features to ensure your data is safe, including:
Two-factor authentication
Password recovery
Encrypted credit card processing
Firewall protection
Bagisto is PCI-compliant, meaning that your customers' credit card information is safe and secure. Experts have also rated it as one of the most secure eCommerce platforms available.
4. Low Cost
Building an online store with Bagisto is a low-cost option. Create a stunning, professional store in minutes with Bagisto's feature-rich themes and extensions.
It's a cheaper and faster way to build a store than WooCommerce.
5. Open Source
There are no limitations or restrictions on how you choose to run your business.
Bagisto is 100% open source, giving businesses full access to the code and the freedom to modify the platform however they wish.
Bagisto is also the first and only e-commerce platform to offer in-line editing, which means that you can make edits in real time without having to go back to your admin panel.
LET'S TALK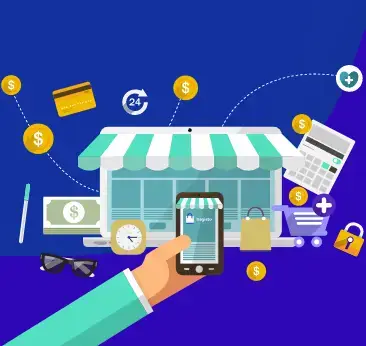 INTEGRATE IN YOUR WEBSITE BAGISTO ECOMMERCE
Do You Need Help With
Your Next Bagisto Web Store?
Keyideas has expert Bagisto Laravel Framework developers to help businesses of all sizes build eCommerce Stores. There are many reasons to use bagisto developers from Keyideas, but here are just a few:
Low costs with fast development time
Web designs are user-friendly and interactive
Meticulous QA testing to ensure your Bagisto Web Store is bug-free before publishing to a live environment.
Bagisto Online Payments System Integration with a next-generation cart solution so you can process orders quickly and securely.
Industry-leading Bagisto development backed by an expert team of Bagisto developers.
Professional Web design services with a dedicated Bagisto designer.
Bagisto website custom tailored to your business.
For more information about our Bagisto development services, please visit our website or contact us today. Also, follow us on LinkedIn to get latest updates on our Bagisto e-commerce development