Tech Companies Website Design
Tech Companies Website Development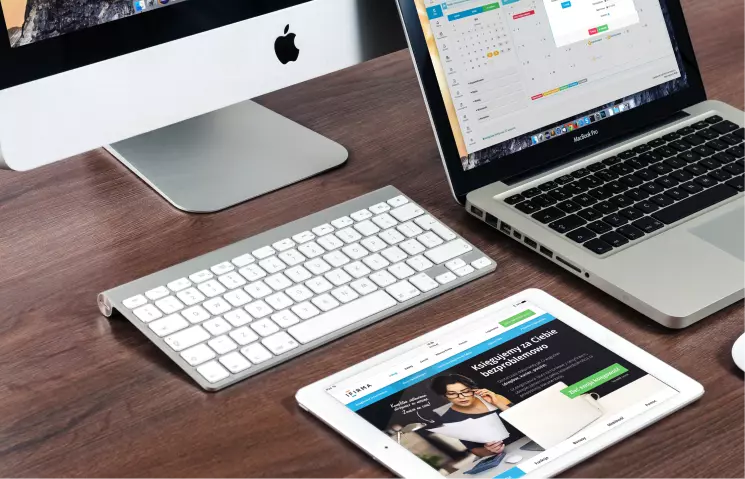 Select Your Business
Featuring Tech Company Website Design For Technology Companies
Upgrade your tech company's web design to outshine competitors with a user-focused, feature-rich approach.
Accelerate Your Business Tech Company Website Design
Elevate your brand with innovative technology company web design. Boost your online presence and capture your audience's attention.
3-D Responsiveness
Do you know Gen Z prefers an immersive web experience that revolves around open exploration, visual creativity, and rewarding interactions? That's why our UI UX designers follow 4-D(Discover, Define, Design and Develop) Web Design process to make your users are more engaged and indulged into your tech company website design.
Immersive Web Design
User Engagement
Gen Z Web Experience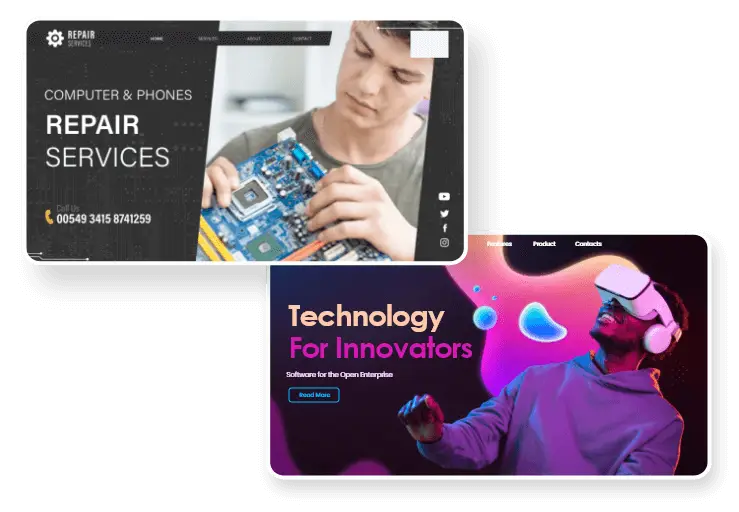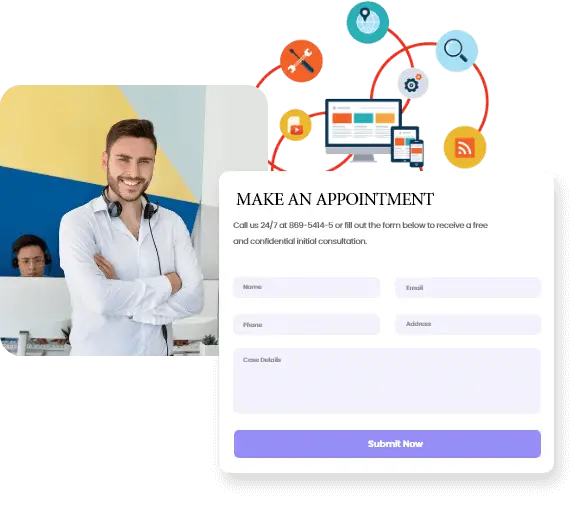 Intuitive Service Columns
To develop a perfectly blended tech company website design, you have to balance over design and functionality. The same is initiated when our web designers and developers collab to create intuitive on-top service columns with in-built features for an optimized user-experience.
Balanced Design
Intuitive Features
Optimized User Experience
Intriguing Tech Portfolio
Show-off what you have tackled so far. Having an intriguing tech portfolio can automatically pull visitors towards your website. We create rewarding portfolio designs customized to match exactly with your special needs. Let visitors witness and learn from your best tech-savvy works and achievements.
Compelling Portfolio
Showcase Achievements
Customized Design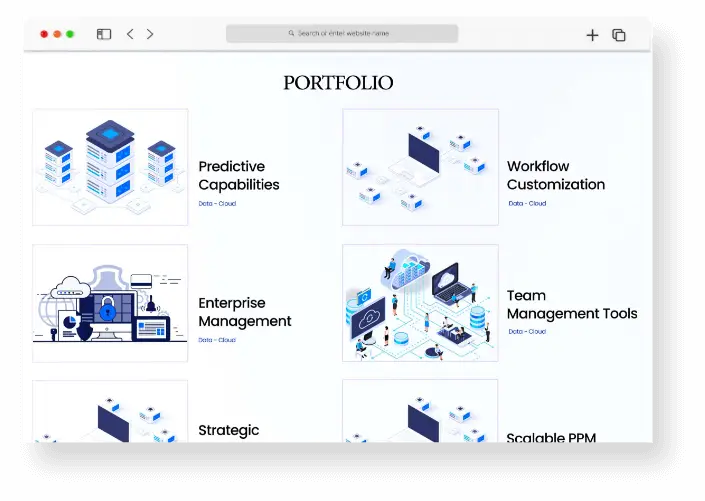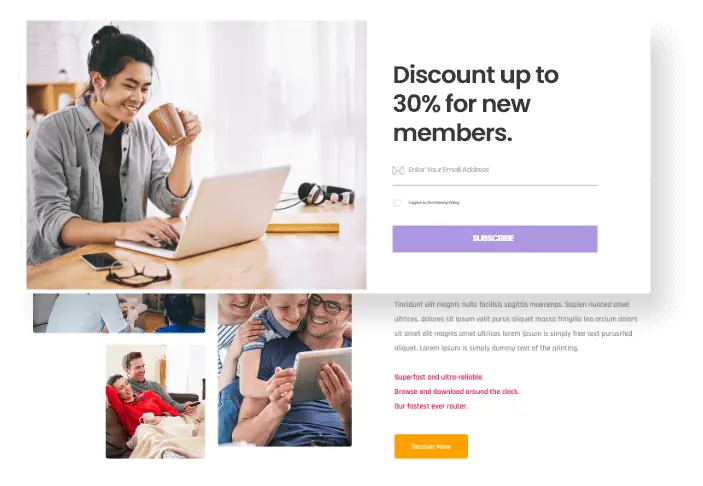 Content Visual Equilibrium
Let's strive for 70% of visual content and 30% of the text. How? We deeply focus on to include only the necessary and targeted key content on your website to make it not just exclusive but also what cares for user values and needs. Because visual elements are highly powerful and that's why we utilize them to achieve the 30-70 equilibrium.
Visual-Text Balance
Targeted Content
User-Centric Design
Simplistic User Dashboard
To avoid unnecessary clutters and confusing paths, we design utmost and easy-to-use user dashboard to monitor performance, create reports, set estimates and targets for user tasks. This well-presented tech solutions in an organized and clearer manner while minimizing user escape.
User-Friendly Dashboard
Clear Information Layout
Performance Monitoring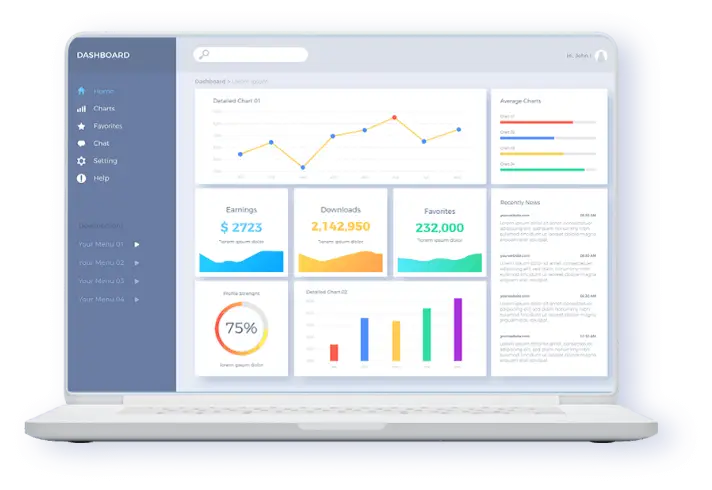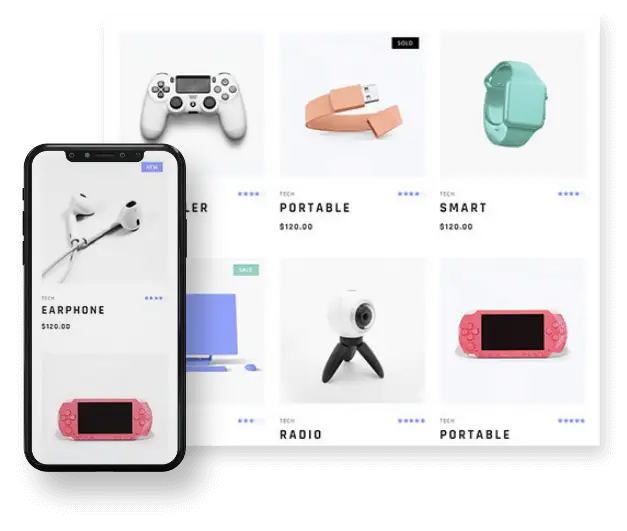 Digital Tech Store
Serve what your tech e-store has to offer. Whether product packages, items or stocks, upload anything from our e-commerce store inventory where you can choose, load/unload or mark stock/out-of-stock items from one place for an easy and seamless store management.
Inventory Management
Seamless Product Updates
Efficient Stock Control
Smart App Features
Nearly 90% of the internet time is consumed on apps by mobile users. That's how important is the credibility and responsiveness of your website. To make it smart and interactive, we fuse custom app features in your tech company website design so that potential prospects don't run towards other directions and get significant results at one table.
Mobile App Integration
User Engagement Features
Responsive Website Design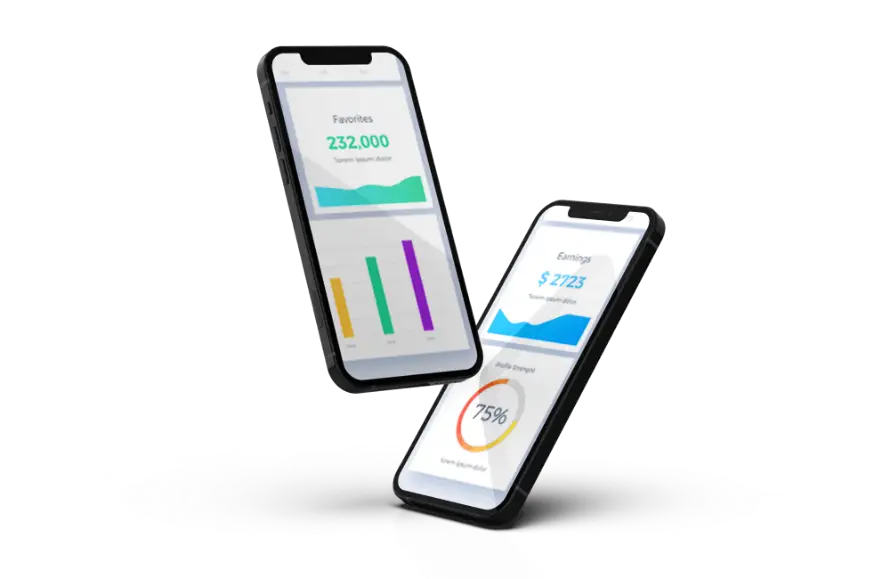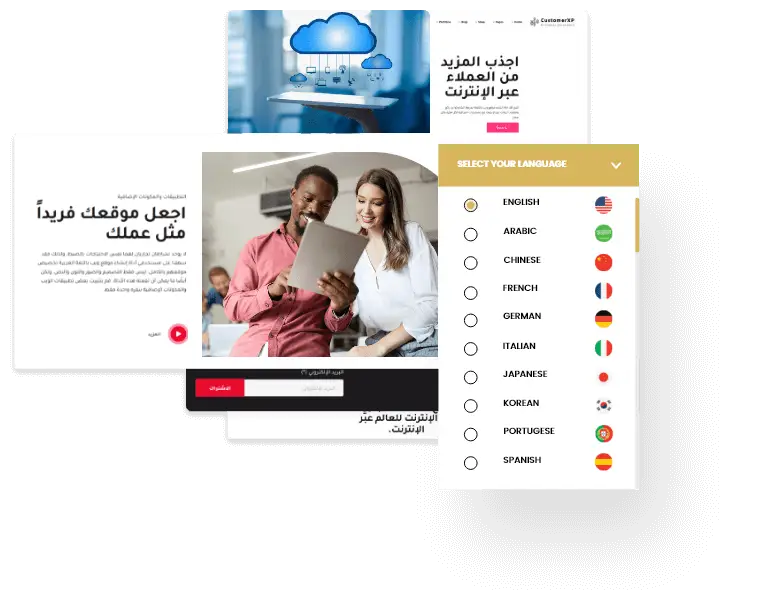 Multiple Support Channels
Attaching actionable CTAs or multiple language support isn't enough to get potential clients to your gate. We make sure to include further multiple support features on your website such as emails, contact forms, and call us now as important support members to get in touch with your customers.
Customer Communication
Supportive Website Features
Multifaceted Customer Interaction
Tech Live Chat Bot
Interactive live chat features can solve your customer queries more instantly without having head-over-heels tasks. According to a research, live chat is now the leading digital contact system, with 46% of customers who prefer this method compared to just 29% for email. Our intelligent chat bot integration interacts and resolves custom queries while taking care of the human factor.
Chat Bot Integration
Instant Customer Support
Live Chat Benefits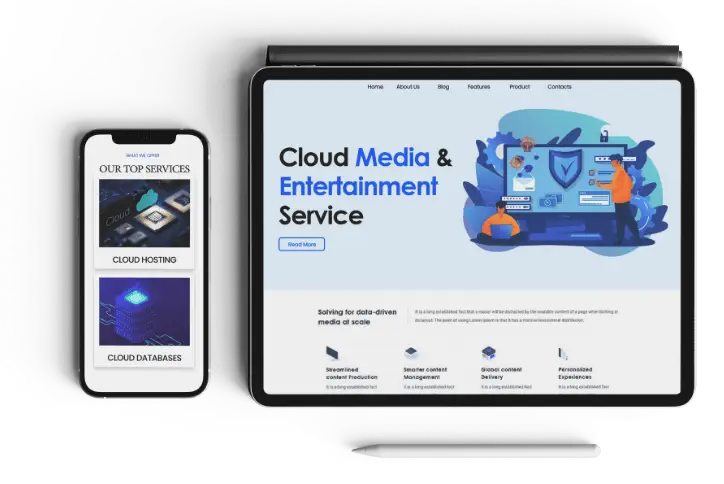 Our Marketing Services For Tech Company Website Design
Website Design
Great first impression and user-friendly interfaces
Cross device Compatibility
Seamless user experience across devices
Review and Rating System
Builds users trust and adds more credibility
Maintenance and Support
Ensuring minimal downtime and optimal performance
Search Engine Optimization
Improves Search Rankings
Content Marketing
Establishes Strong Online Presence
Conversion Rate Optimization
Marketing Services to grow business 200%
Affordable Pricing
Lower Total Cost Of Ownership & Higher Return on Investment
FAQs About Tech Company Website Design
Mordy Karsch
Giving Back Promotions, San Francisco, CA
I had an amazing experience working with Keyideas - an excellent team of developers.

Isaac Gottesman
dimendSCAASI, Chicago
I would not hesitate to recommend Keyideas as a superior development house.

Lets Do Great Work Together!
Discuss your ideas. Connect now
We've successfully delivered over

leads for the client