Best Magento Jewellery Theme Helps You Drive More Business
95%
Mobile Friendly & Responsive Website
66%
Improved Order Processing
To keep it simple for you, we do all the hard work. We customize the Magento Jewellery theme and all the necessary extensions, plugins, and third-party integrations that end up into a beautiful and high-performing Jewelry Website.Magento gives you multiple theme options based on your requirements, website style and other relevant considerations to add spark and shine to your Jewellery. We pick together the perfect theme for you that binds the website content together.
Multiple Top Jewellery Themes To Choose From
Standout from your competition with that stunning look on your website. We let you choose the perfect theme from a wide range of choices. Also,we customize the best theme according to your needs to take it a notch higher. Now get the perfect blend of ideas and creations!
We can start from scratch or develop above the existing design. With Keyideas, you can be best assured of consistent & quality work.
Our Beautiful Jewelry Web Design Work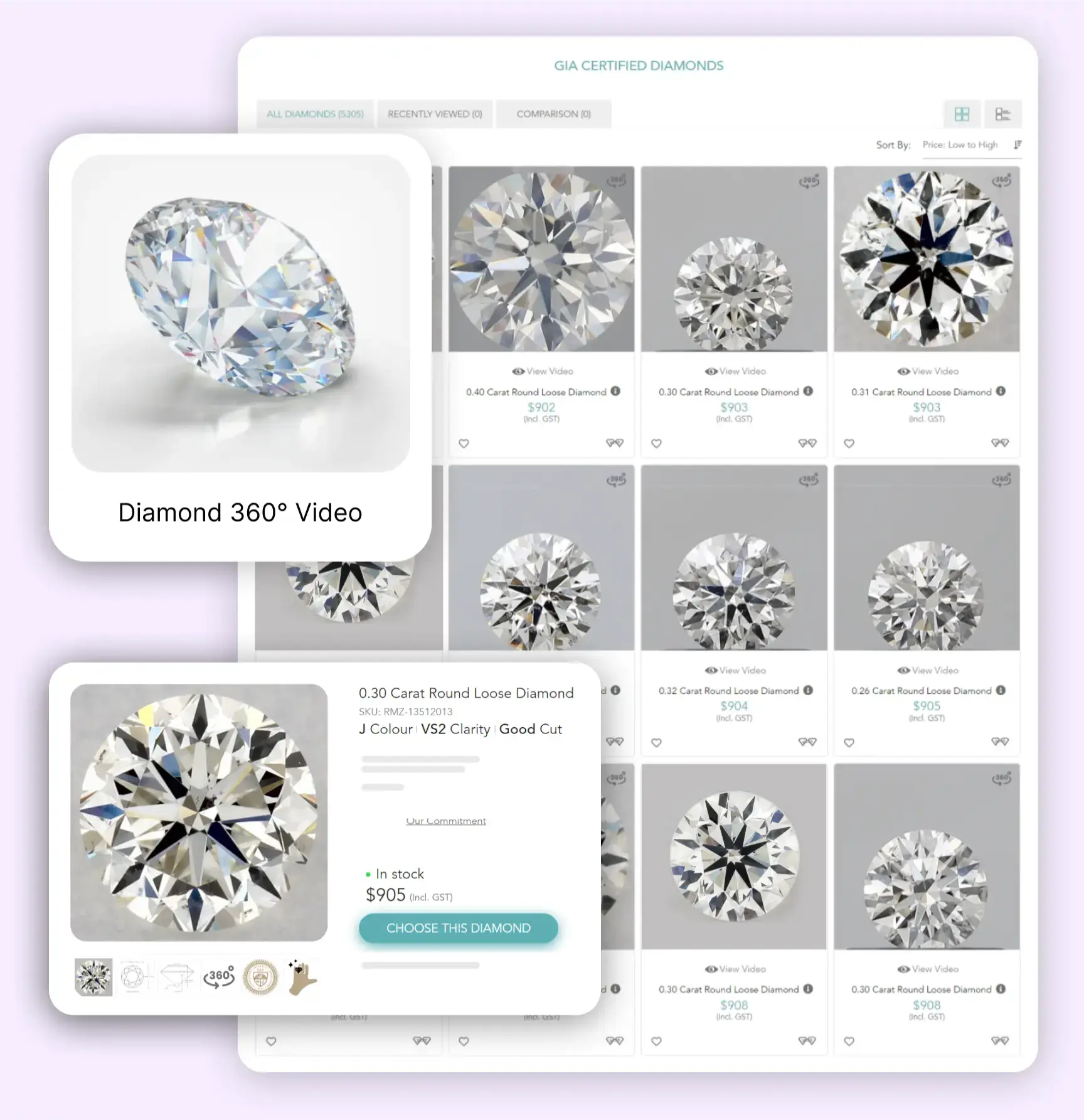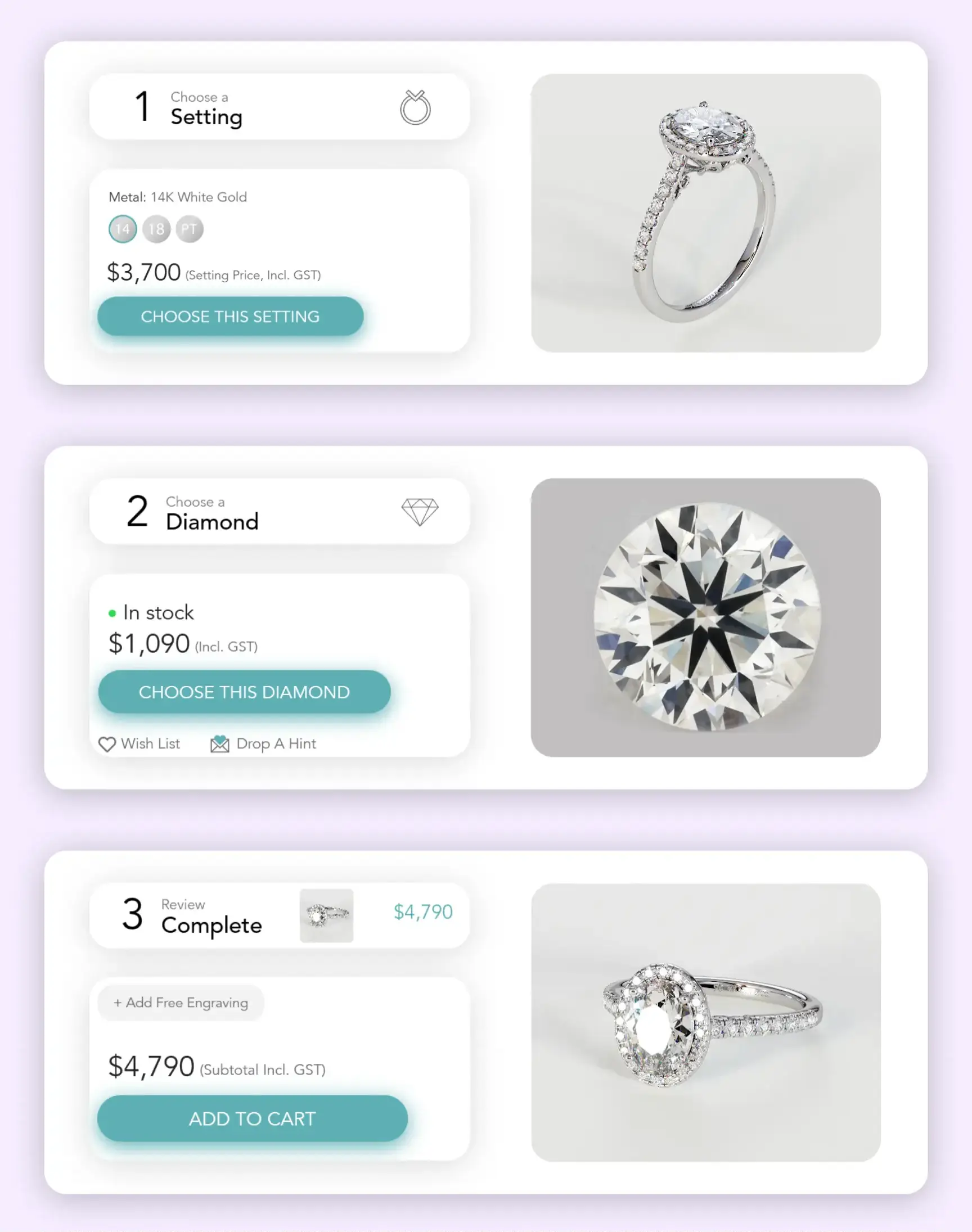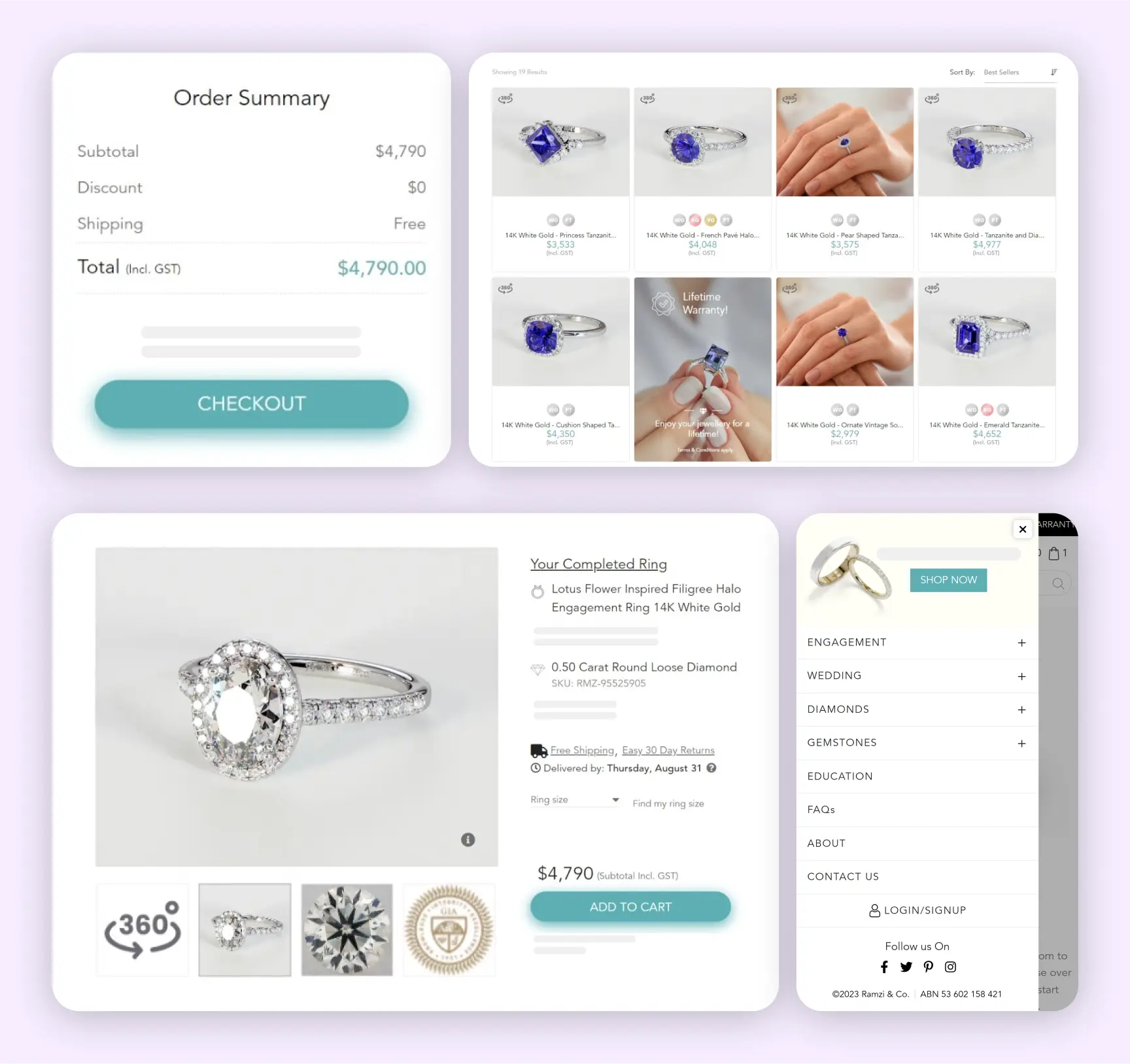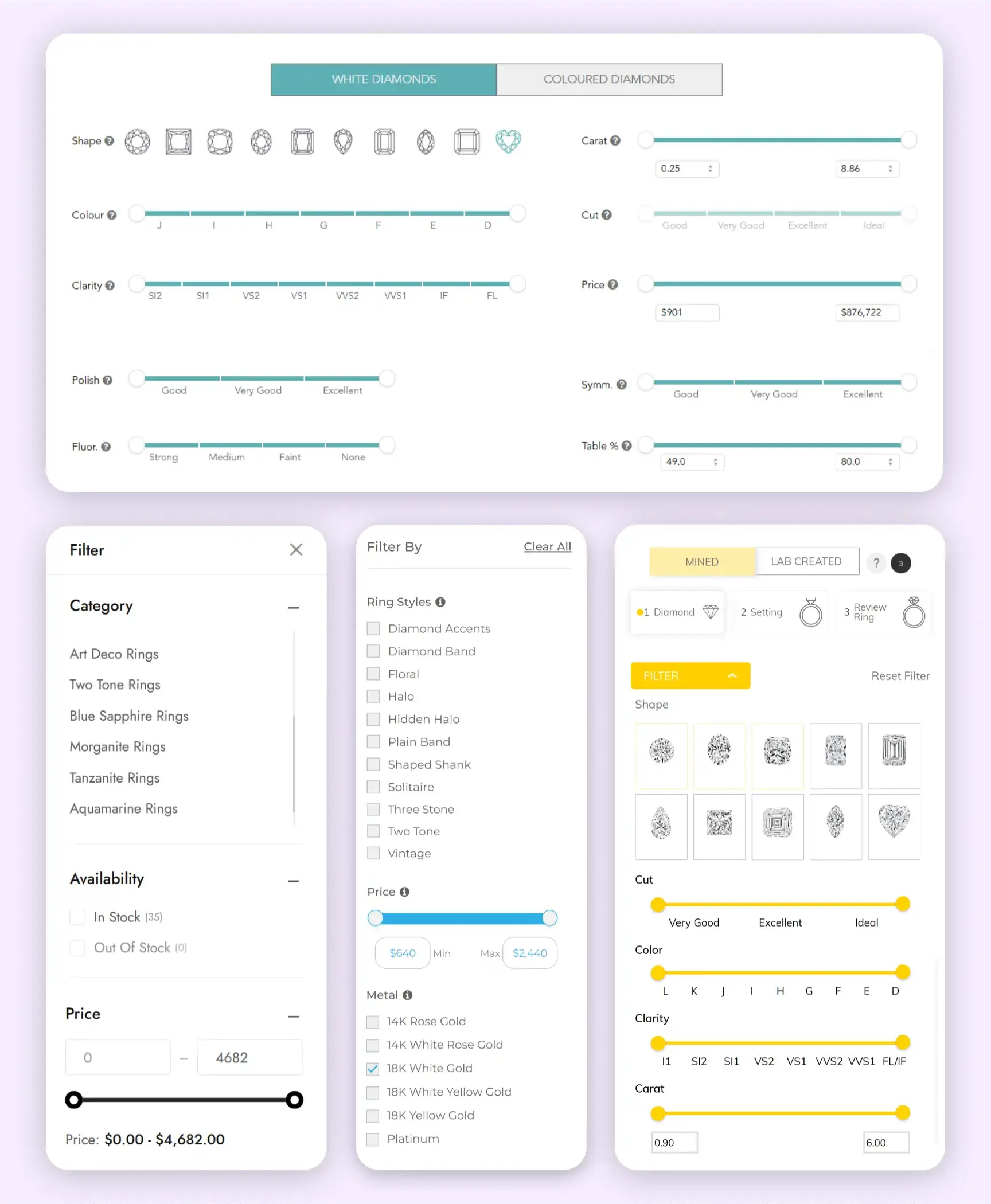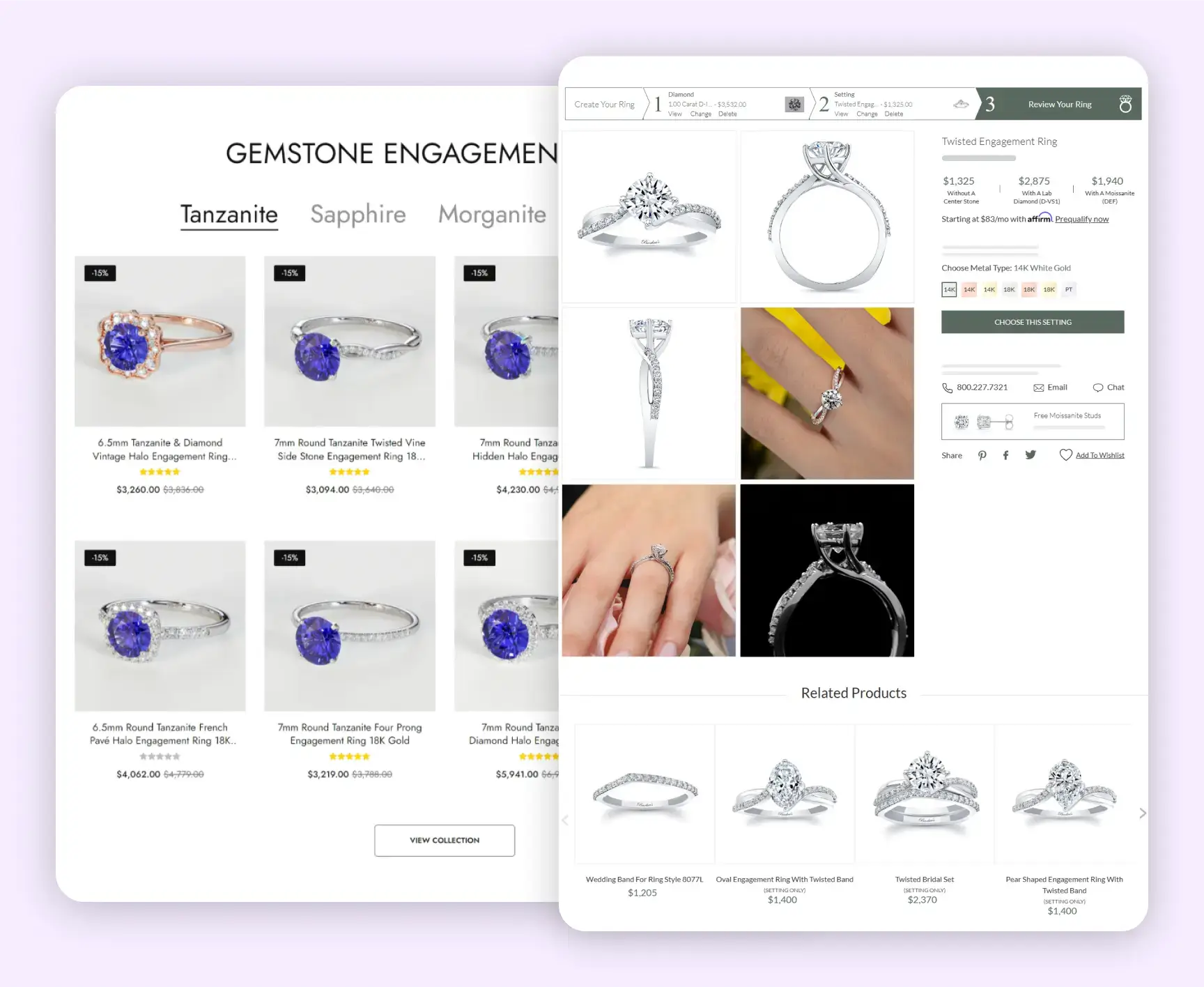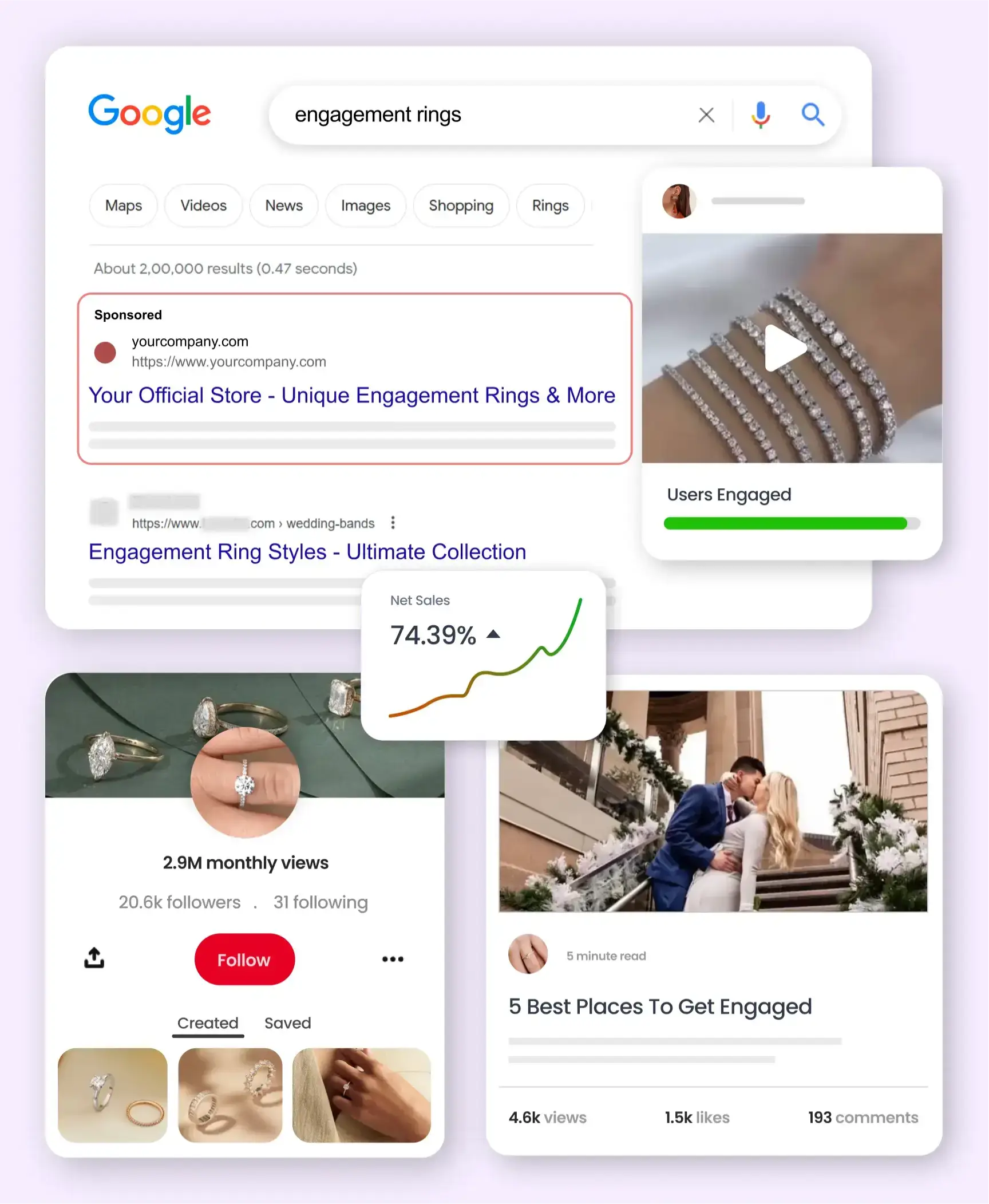 Features & Benefits of Top Magento Jewellery Theme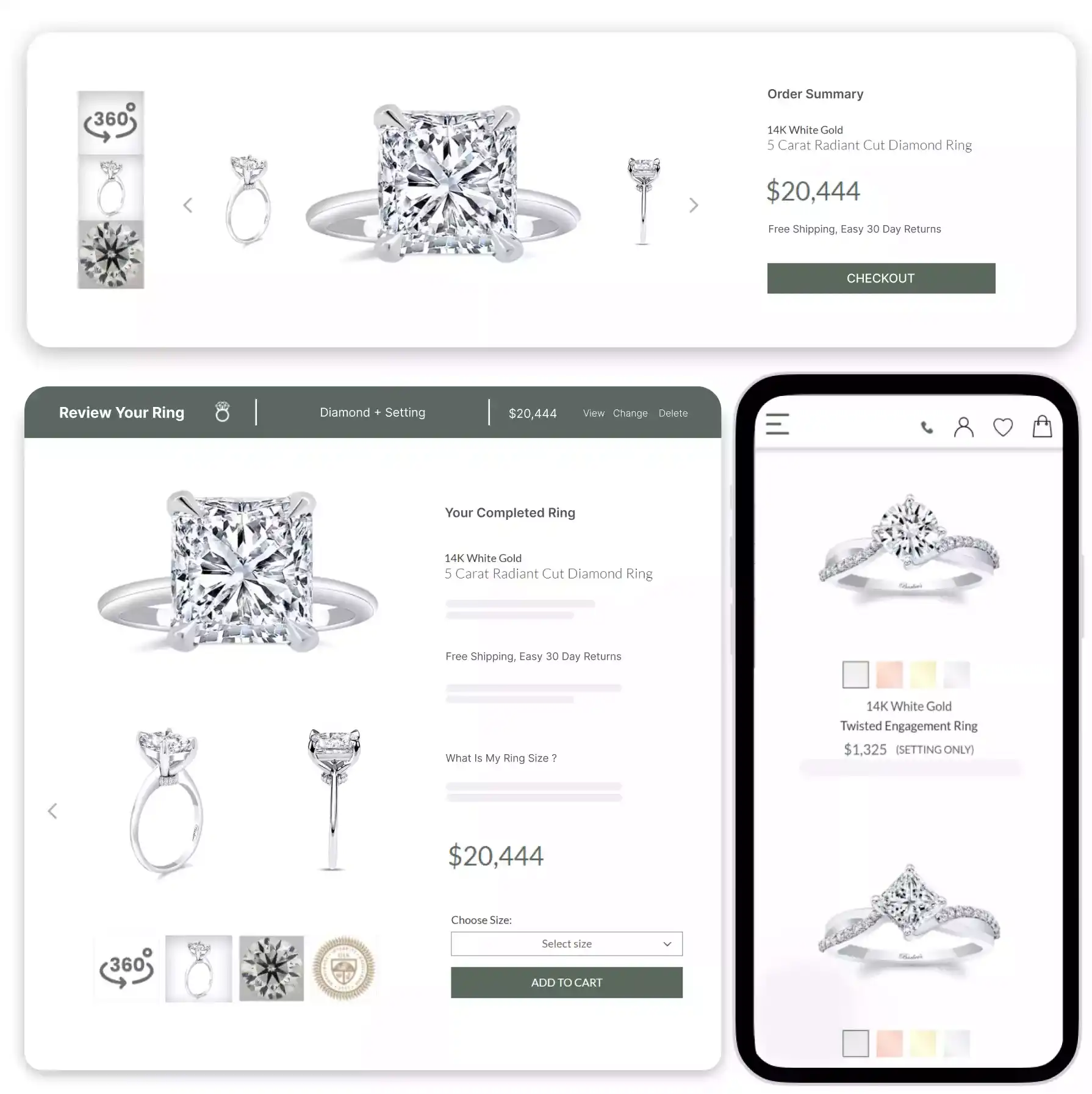 Boundless Customization
Open-source Platform
Flexible Design
Safe & Secure Payments
High Performance
Improved Scalability
Advanced Search Options
Migration to Magento
Easy Checkout Process
Rollback System
CSS Preprocessing
PSR Compliance
Build your online jewellery business portfolio with the most beautiful and pixel-perfect appearance and design. We offer the best jewellery e-commerce solution to build the most active online presence. We specialize in custom jewellery web design and development.
Offering The Top Magento Jewelry Template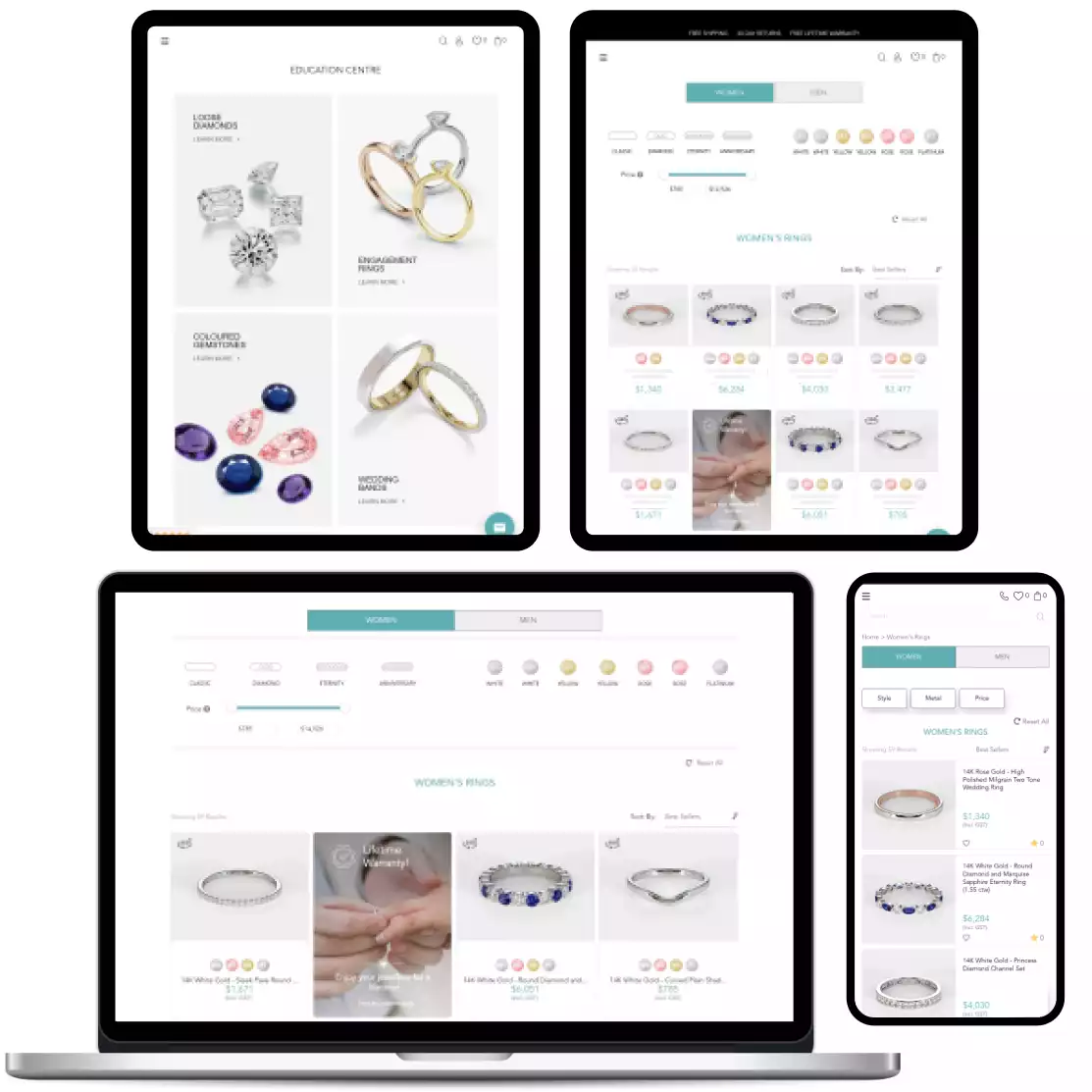 We offer our Magento development services for a new jewellery website or an existing jewellery store. We recognize your e-commerce business key points and come up with excellent solutions for Magento themes, extensions, and third-party integrations to generate more leads that optimize sales and offer a great customer experience.
We provide responsive Magento jewellery themes with a minimal, clean, modern, and elegant design. Customization is now much easy than before! The Magento jewellery theme is extremely flexible and gives various customization alternatives to make your jewellery e-store stand out from the crowd.
100% Responsive Fluid Design
Mobile-friendly Layout
Uniform Across All Device Screens
Customized Font, Color, Styles, and Layout
Effortless Flexible Layout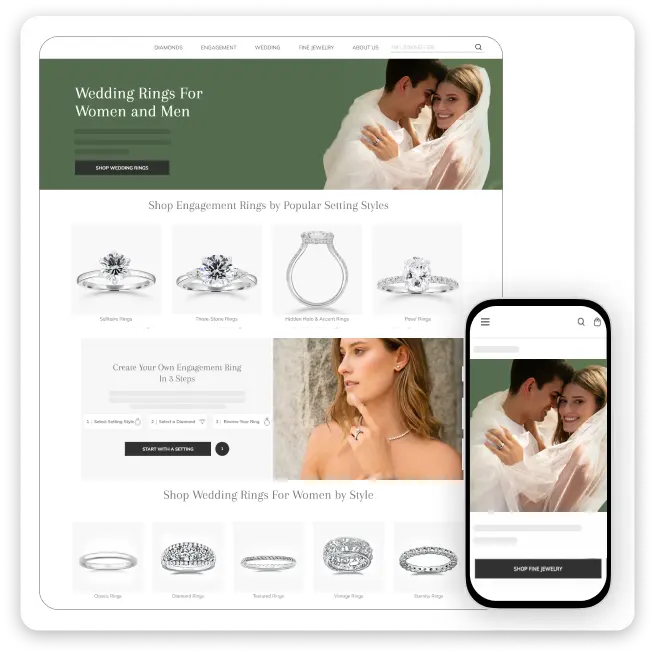 Magento is the best choice for developing an e-commerce website; more than 200,000 merchants use it globally. It is the initial move towards building a thriving online store. The magneto theme is packed with premium features and functionalities to offer infinite alternatives for web developers to build engaging online stores on a global interface.
Magento is unique because of its visually enchanting interface, feature-loaded functionalities, and search engine-friendly website structure. Diamonds & Jewellery retailers are constantly searching for something creative and different for their online jewellery stores. Our e-commerce services fuse the best features for rendering an enhanced shopping experience.
Make your image stand out extraordinary in the line of commoners by giving an ideal combination of features.
Build Your Online Jewelry Store
Jewelry Website
Clean and Clear Graphics by UI / UX team
Diamond Integration
Add Nivoda, RapNet, VDB, and other APIs/CSVs
Ring Builder
User can create or build his own Engagement Ring
Diamond Filter
Allows users to select the perfect diamond for their ring
Jewelry Retouching
Emphasizing best features while minimizing flaws to attract your customers.
Jewelry E-commerce
Custom tailored solutions for growing your jewelry online business
Jewelry Marketing
Marketing and SEO Services to grow business 200%
Jewelry Website Pricing
Lower Total Cost Of Ownership (TCO) and Higher Return on Investment (ROI)
Why Keyideas?

"
I have been working with Keyideas for quite a few years now. Their work is always done in a timely fashion and the overall value for the dollar is exceptional. I recommend Keyideas to anyone seeking a fantastic developer for any such work.
Isaac Gottesman,
dimendSCAASI, Chicago
FAQs About Keyideas Best Magento Jewellery Theme
Yes, we can customize the Magento website to match your requirements. We can create amazing jewelry store website design with high-performing features, best Magento theme and integration that makes your work easier. Keyideas also provides redesigning services to our clients. If you have an existing website and are looking to upgrade it, we can help you out with our services.
We can help you here, based on your brand identity, values, requirements, and other specificities. We make you select the perfect Magento jewelry template for your website. The theme of any website is very important as it binds all other elements of your website. Thus, we take this step very seriously with our Magento 2 development company .
We have a complete package system for you here. You can select the Magento website-building service of Keyideas. It is comparatively more affordable than the fully customized website. It is suitable for new companies in the field who want to take their business online.
Our jewelry website design company have a coordinated process, where we reach out to our clients for their approval for each element. Theme selection and integration go through a similar process. Where we discuss and show you the resultants before finalizing the final theme for your jewellery website. Check our blog on LinkedIn Why you need a jewelry website? for more info.
Mordy Karsch
Giving Back Promotions, San Francisco, CA
I had an amazing experience working with Keyideas - an excellent team of developers.

Isaac Gottesman
dimendSCAASI, Chicago
I would not hesitate to recommend Keyideas as a superior development house.

Lets Do Great Work Together!
Discuss your ideas. Connect now
We've successfully delivered over

leads for the client
© Copyright 2023. All Rights Reserved.