Custom Charity

Website Design & Development
For years, web design for nonprofits has created websites with affordable development prices. And creating a fantastic charity website design doesn't need to be expensive for you. Learn how we are the right fit to develop your custom website for nonprofits that your members will adore.
Boost Your SEO

With Professional
Web Design For Nonprofits
Mobile-Friendly Design
Your website's main goal should be to communicate with its visitors. This means that a straightforward, user-friendly design that communicates information as plainly and immediately as feasible should be given priority.
Intuitive interface
Clear call to action
Simple mobile navigation
Improves brand awareness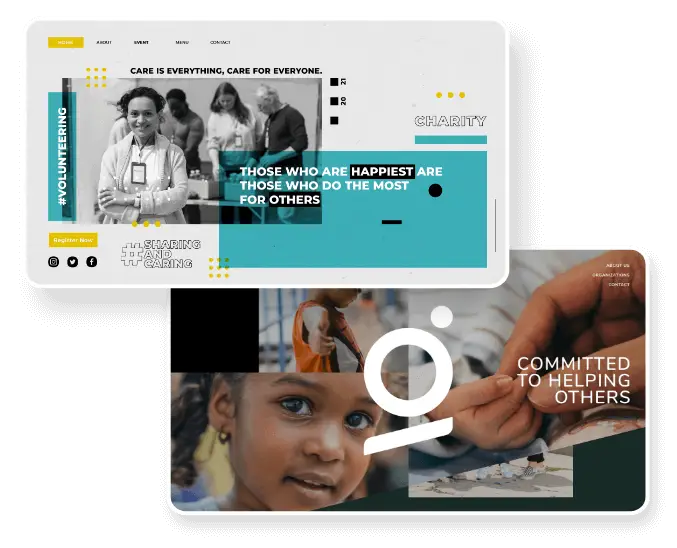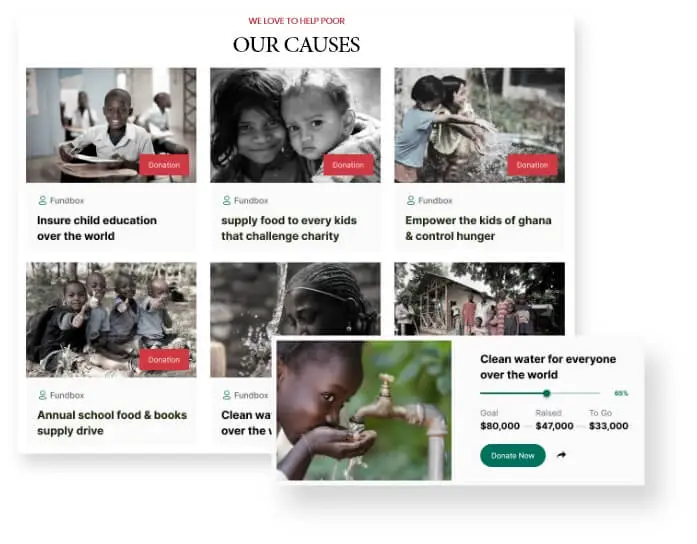 About Us Journey
You should describe your organization and the members that helped the nonprofit achieve success on this page. On this page, the majority of nonprofit organizations list their purpose, life vision, and values along with bios of the organization's founder and current board members.
Easy accessibility
Great visuals
Clear and simple
Holds audience attention
Clean Nonprofit Services
This page might be the first thing website visitors view when they arrive at your organization's website. For instance, a company that operates a community food shelf must distinguish clearly between pages that deliver assistance to people in need and pages that describe the impact and ask for donations.
Improves usability and readability
Clear description of your services
Intutive design and user experience
Drives long-term results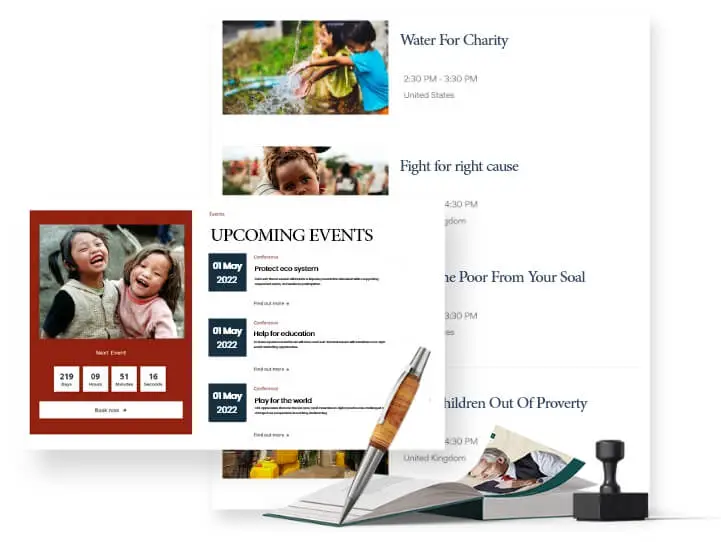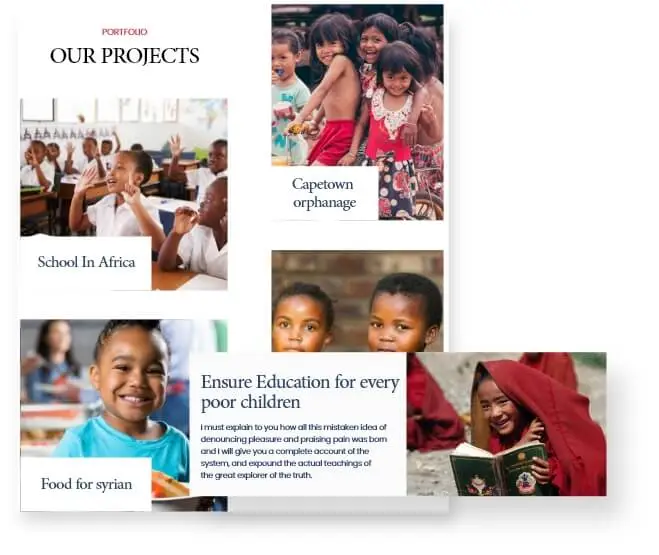 Donor-Friendly Page
Your organization's donation page is a vital component of your website if you take donations. This page should have an easy-to-use contribution form that enables users to enter their personal and payment information in as few steps as feasible, as well as persuasive, concise language that argues for visitors to donate.
Easy to locate donate buttons
Distraction-free donation forms
Fewer information fields
A Thank You page
Get Volunteered Section
The information on how to "become involved" could be on a separate page or it might be incorporated within the pages outlining the activity of your group. Visitors to your website might wish to donate their time in order to support your efforts. Make sure to include information on the options available in addition to financial donations, and think about having a special volunteer intake form to gather data.
Posting volunteer opportunities
Creates a central hub for recruiters
Establishes and strengthens your brand
Improves chances of gaining volunteers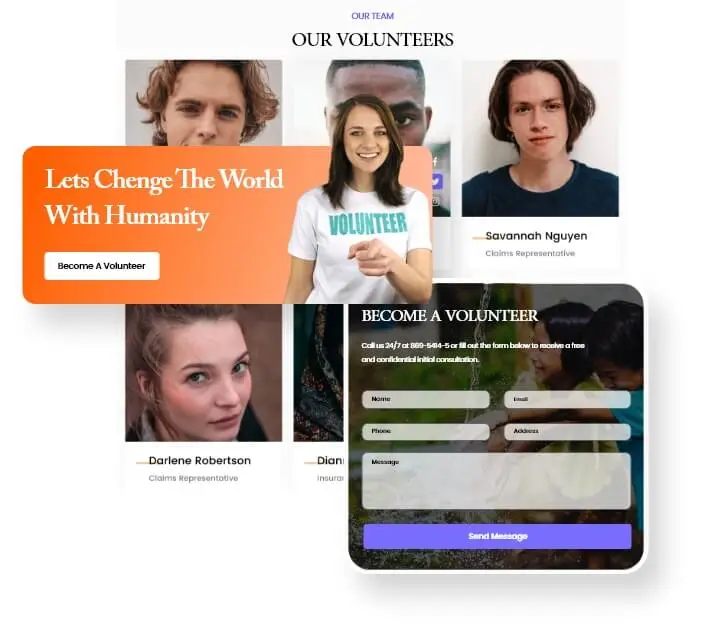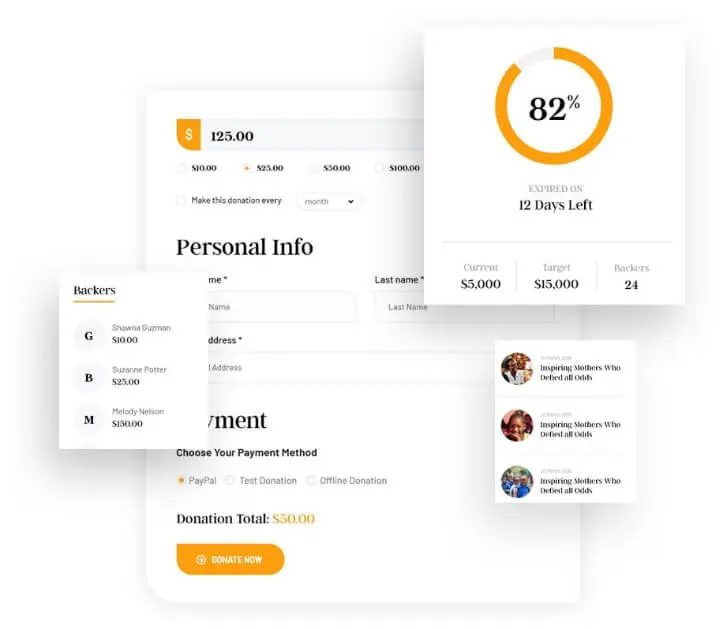 Event Calendar Management
If your company hosts events, you might want to think about incorporating an events calendar on your website. Title, description, time, place, location (or remote access link), and instructions on how to register should all be included on a specific event page (if applicable).
Streamline the registration
Online registration and payments
List all your events
List the benefits of joining events
News/Blog Platform
You should use this space to post significant updates regarding your nonprofit. Having an active news or blog section informs potential supporters of your most current initiatives and community interactions. You can frequently promote blog or news updates on your company's social media platforms or in an email newsletter.
Increase search visibiliy
Communicate your latest news
Engagement with the community
Boost SEO and lead conversion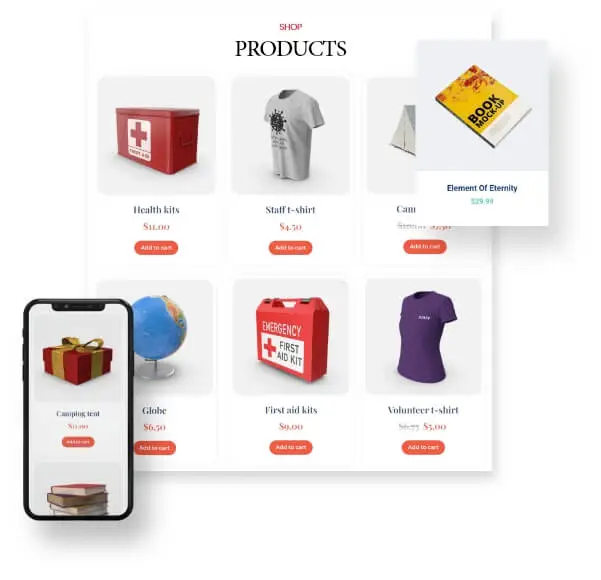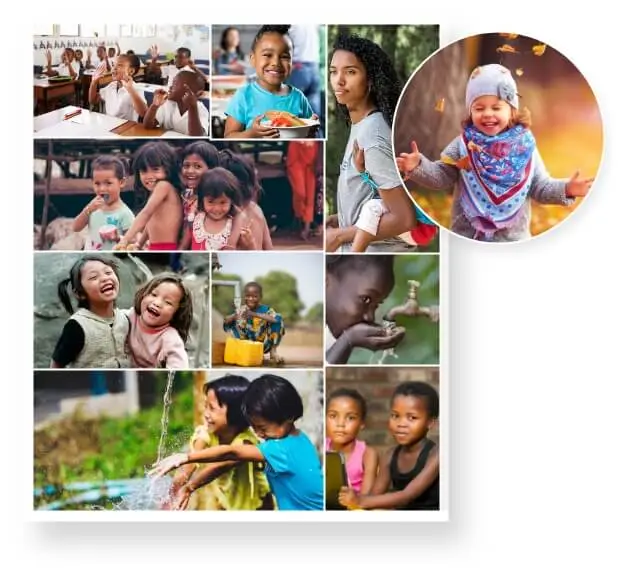 Library Resources
A library that can be categorized, filtered, and searched is the ideal way to organize the content collections that many larger charitable organizations create. This is the location to host resources if posting them is how your nonprofit adds value.
Educational content like webinar recordings
Create original resources like guides
Fully flexible list appearance style
Layout with customizable side info
A Contact Page
For visitors to contact you, don't forget to include a contact page. Any of the following could be found on this page: Contact form to send questions to a single mailbox of emails, Call-in number, Postal address, directions, and a map of the area.
Easy navigation
Includes chat feature
Simple user experience
Builds great website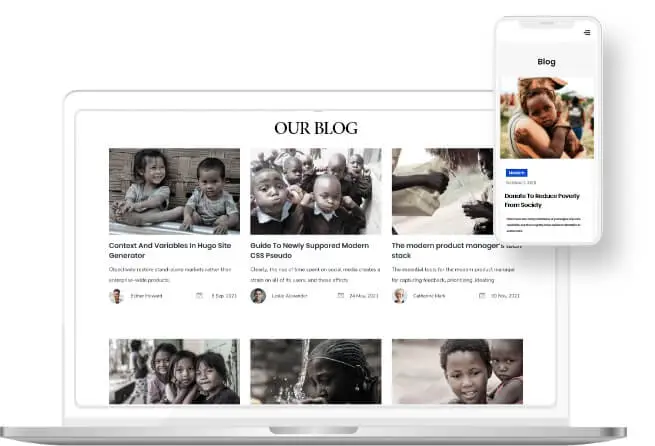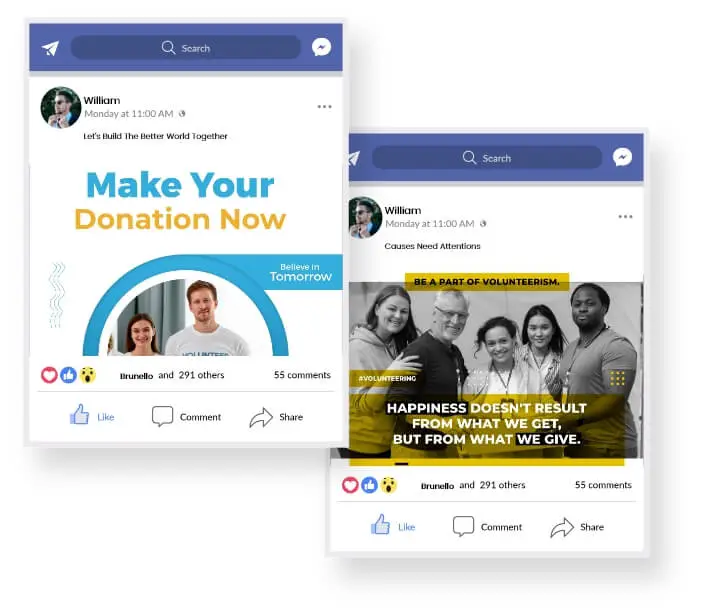 Social Media Marketing
Websites run by nonprofit organizations are usually static and unupdated. On the other hand, a company updates its social media pages in real time. Building websites with social media links becomes crucial in a world that is changing quickly.
Exceptional postings
Higher user engagement
Builds community loyalty
Impacts user decisions
Members-Only Section
There are several justifications for setting up a members-only area on your website. This kind of clause might be required in some circumstances for security and privacy concerns to prohibit the disclosure of sensitive information. In other cases, an organization's paying members could have access to exclusive materials through a members-only section or through a member directory.
Login and access information
Develop new content
Clear navigation- website structure
Strong user accessibility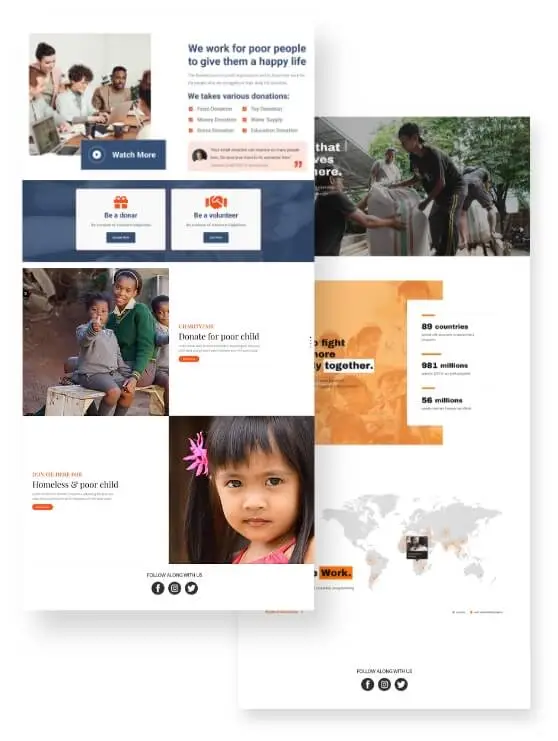 Get A Lead Generation Plan With
Web Design For Nonprofits
Search Engine Optimization (SEO)

With our smart search engine optimization techniques, get recognized by search engines and your global-local visitors. Helping searchers find your services within seconds with superfast page landing and full-on page optimization.

Deep Keyword Research

Mobile-Responsive Website

Resourceful Site & Backlinks

Organic Lead Conversion
Content Management System (CMS)

Utilize our strong content management platform to take your services to the next level in the profound content field. The CMS team is adept at writing keyword-rich and well-managed content for your services at their best creative end.

Lead-Generating Links Wrapped

Complete Content Optimization

Increased Conversion Potential

Improved Brand Recognization
Targeted Pay-Per-Click (PPC)

We don't leave your custom PPC Ads just floating on the web but also retarget the users to multiply every click. By placing your ads on popular sites, your browsers become buyers.

Real-Time User-Targeted Ads

User Tracking and Analysis

Garner Immediate Results

Attractive Visual Elements
Lead Generation Magnet

Our lead generation magnet offers your visitors free assets and special deals like free webinars, e-books, discounts, and whitepapers to exchange their email/contact details significantly.

Drives Instant Sales

Spreads Brand Voice

Shared Interests & Goals

Builds User Community
Responsive

Website For

Nonprofits Helps Unify

User Experience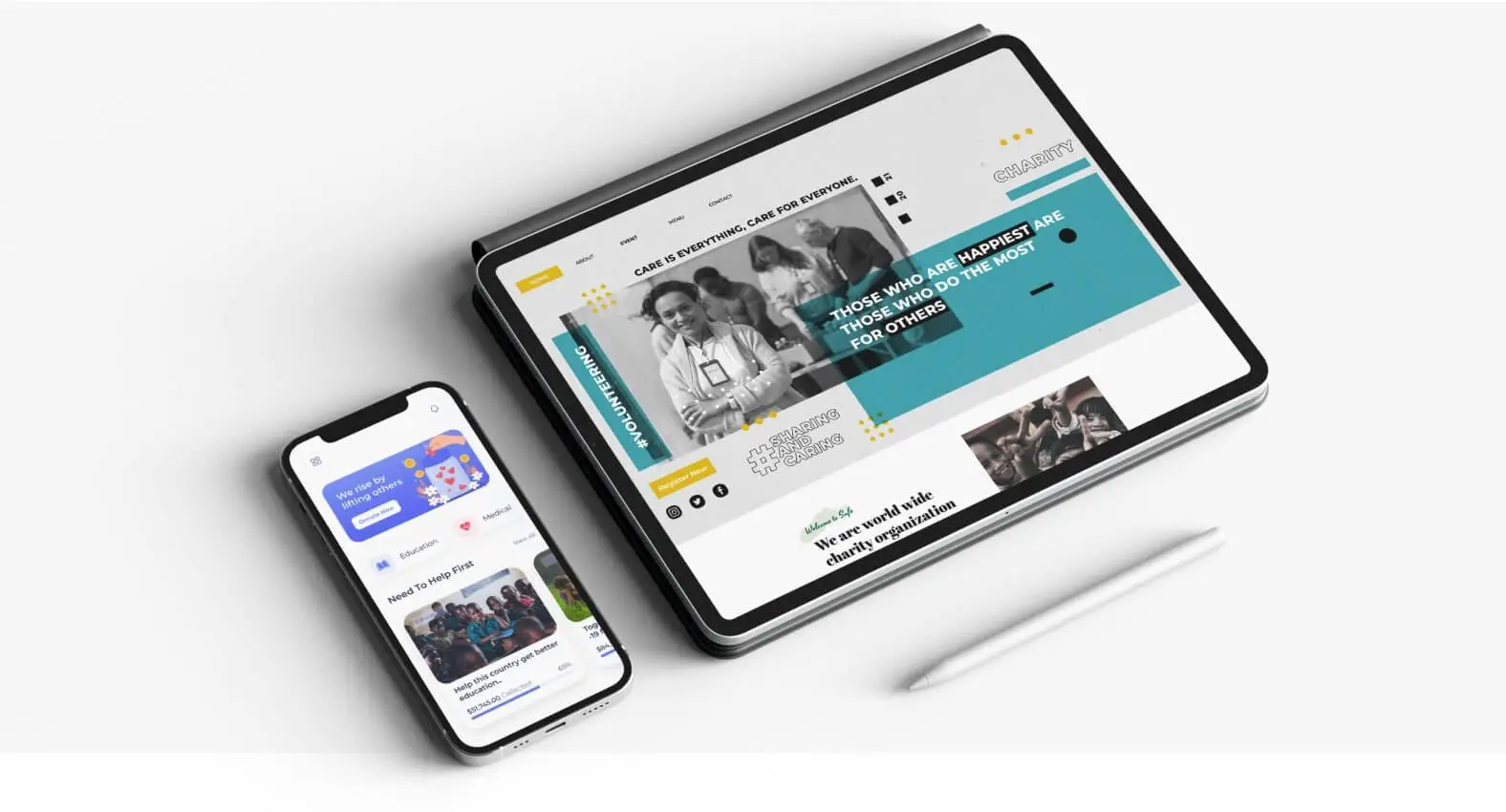 Increase Brand Awareness

Modern web design for nonprofits is crucial for nonprofits, who often struggle to find funding from brands or other organizations and rely on donations.

Serve More People

Nonprofit organizations can grow their supporter base without spending a lot of time or money on outreach.
Engage More Donors

When donors are engaged on your website, it's easier for them to keep giving year after year, allowing nonprofits to build sustainable revenue streams.

Simplify Visitor Navigation

With a responsive design, no matter what device someone is using to view your content, everything remains consistent—which means it's easier for people to find what they need.
How We Make And Serve Your
Nonprofit Organizations Website
The Innovative Design Process
STEP 1
DISCOVER
Our team engages in extensive research to discover your specific needs and provide you with tailored solutions.
STEP 2
PLANNING
The planning involves robust mapping and preparing a blueprint for the entire project and procedures.
STEP 3
DESIGN
During the design phase, our UI/UX design team prepares a user-friendly design for delighting your users.
STEP 4
DEVELOPMENT
Our back-end developers integrate and optimize your systems, our front-end developers are bringing creative and user experience to life.
STEP 5
TESTING & LAUNCH
We perform extensive system testing to validate that our deliverables are ready for the real world and your users.
FAQs About Keyideas
Web Design For Nonprofits
Mordy Karsch
Giving Back Promotions, San Francisco, CA
I had an amazing experience working with Keyideas - an excellent team of developers.

Isaac Gottesman
dimendSCAASI, Chicago
I would not hesitate to recommend Keyideas as a superior development house.

Lets Do Great Work Together!
Discuss your ideas. Connect now
We've successfully delivered over

leads for the client