High-End Jewelry Photo Editing Services
INSTAGRAM READY
Show your sparkling jewelry to your customers with our High-end Jewelry Photo Editing services that make your product image Instagramable. Get the likes and thumbs-ups for your collection and meet the desires of your potential buyers.
BACKGROUND REMOVAL
Don't worry about the blurred or irrelevant background. We cut out and resize your pieces to make them look perfectly elegant, which grabs your customers' attention.
FOCUS STACKING
Crack that perfect alignment as we combine photos to achieve the best possible sharpness and clarity. We arrange the photographs to highlight the beauty of the jewelry that matches the website's style.
COLOR CORRECTION & JEWELRY POLISHING
Jewelry Image Retouching services reintroduce the Jewel's glam and brings the gem's hue to life. We bring bright shades to life and make the necessary adjustments to allow the diamonds to shine.
IMPROVED JEWELRY IMAGE & CLEANING
Our Jewelry image editing skills will amaze you as we give high-quality creative editorial edits that creates the WOW moment for your customers!
IMAGE CLIPPING, LIGHTING, AND REFLECTIONS
A perfect background for a perfect feel is the essence of our editing. Our best jewelry retouching services, spends hours making the images as good as real for your customers.
Our Beautiful Jewelry Web Design Work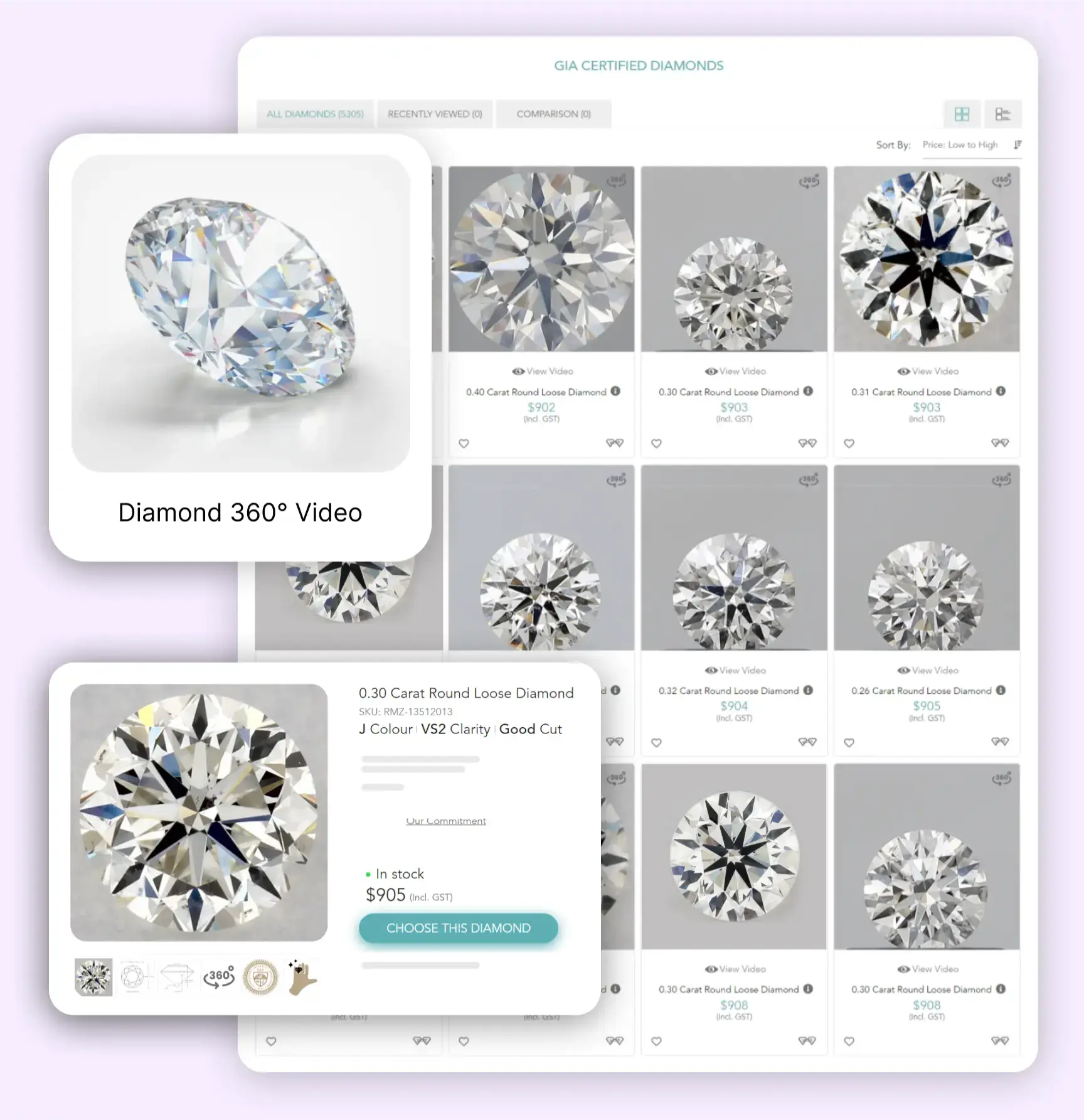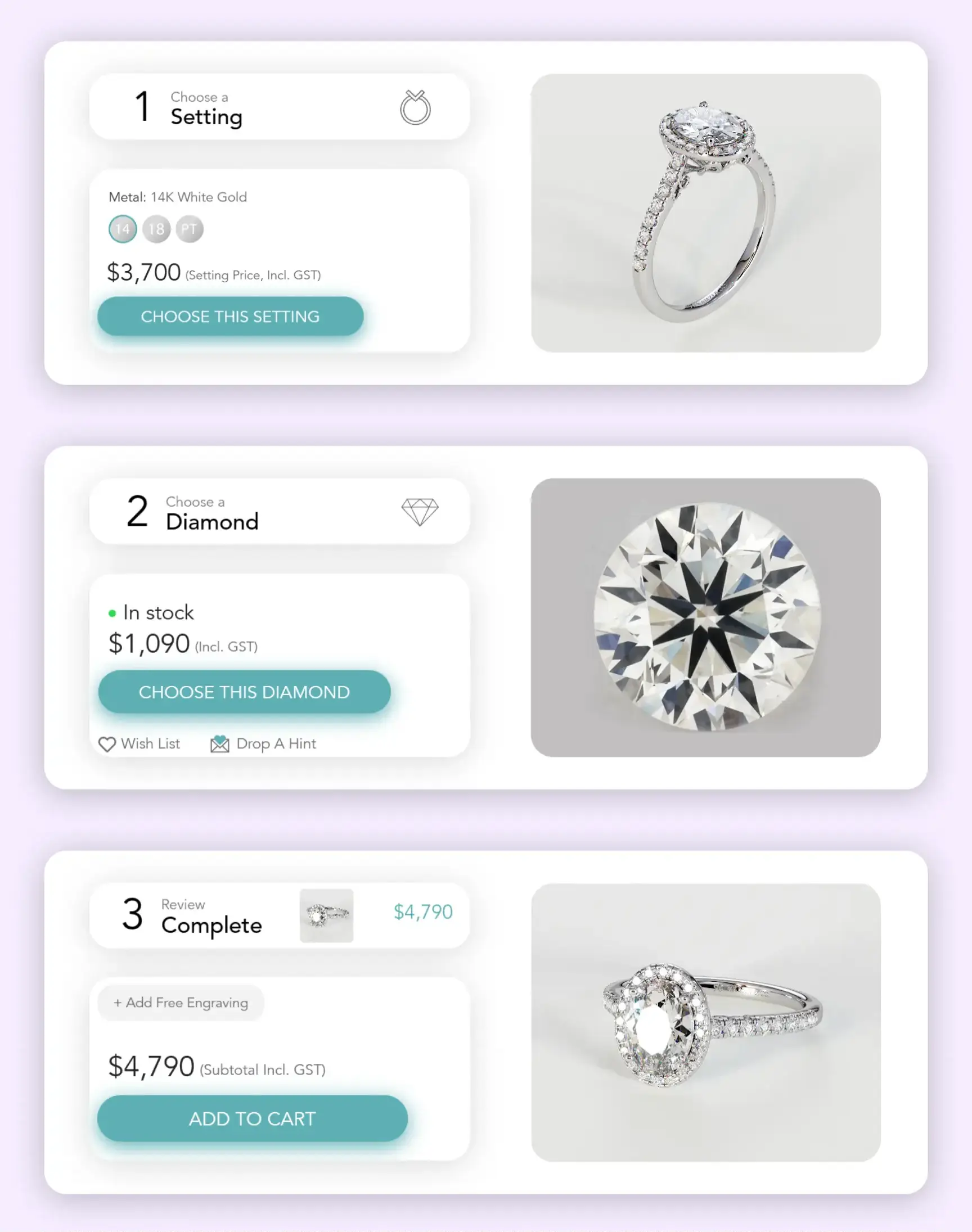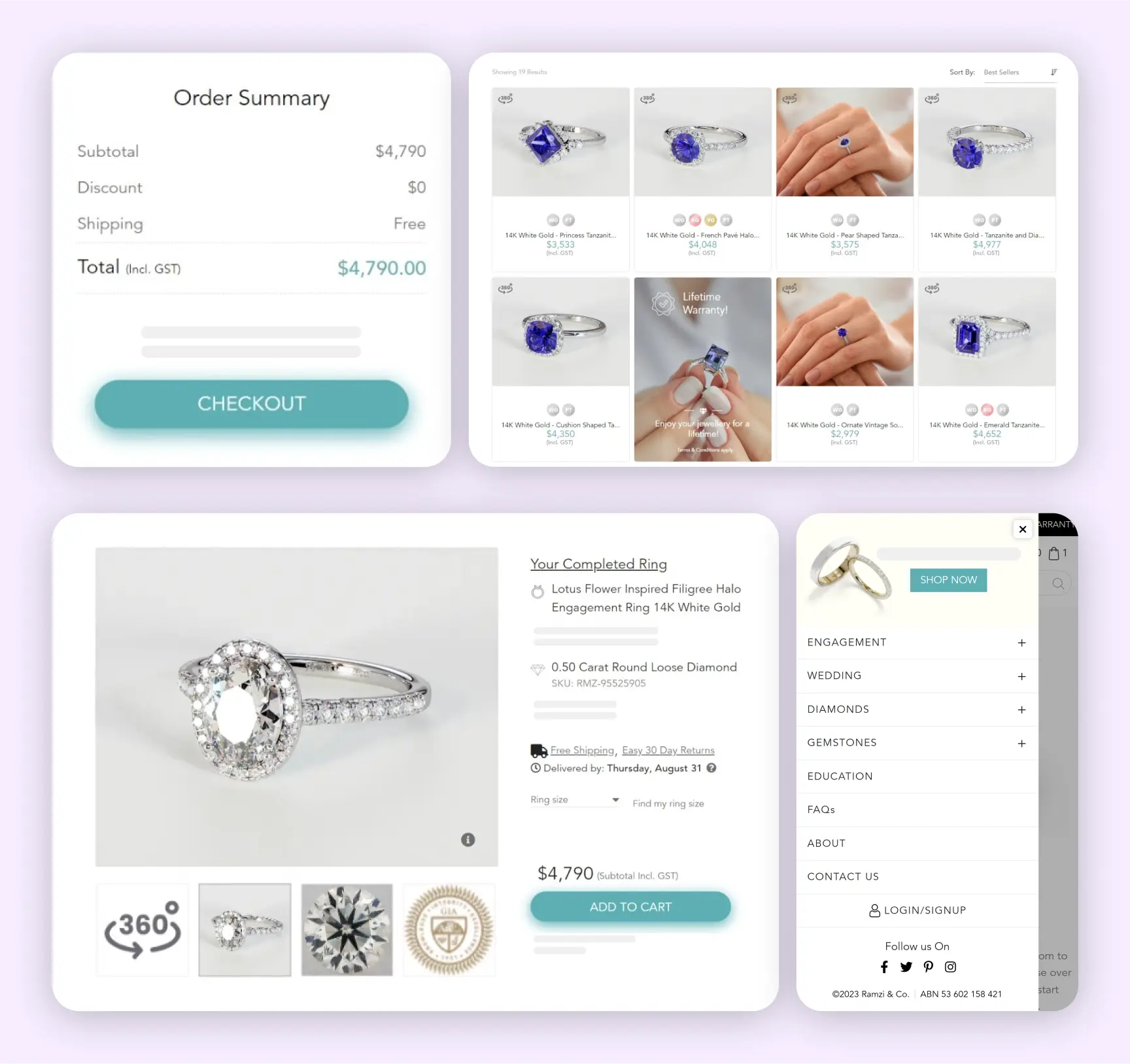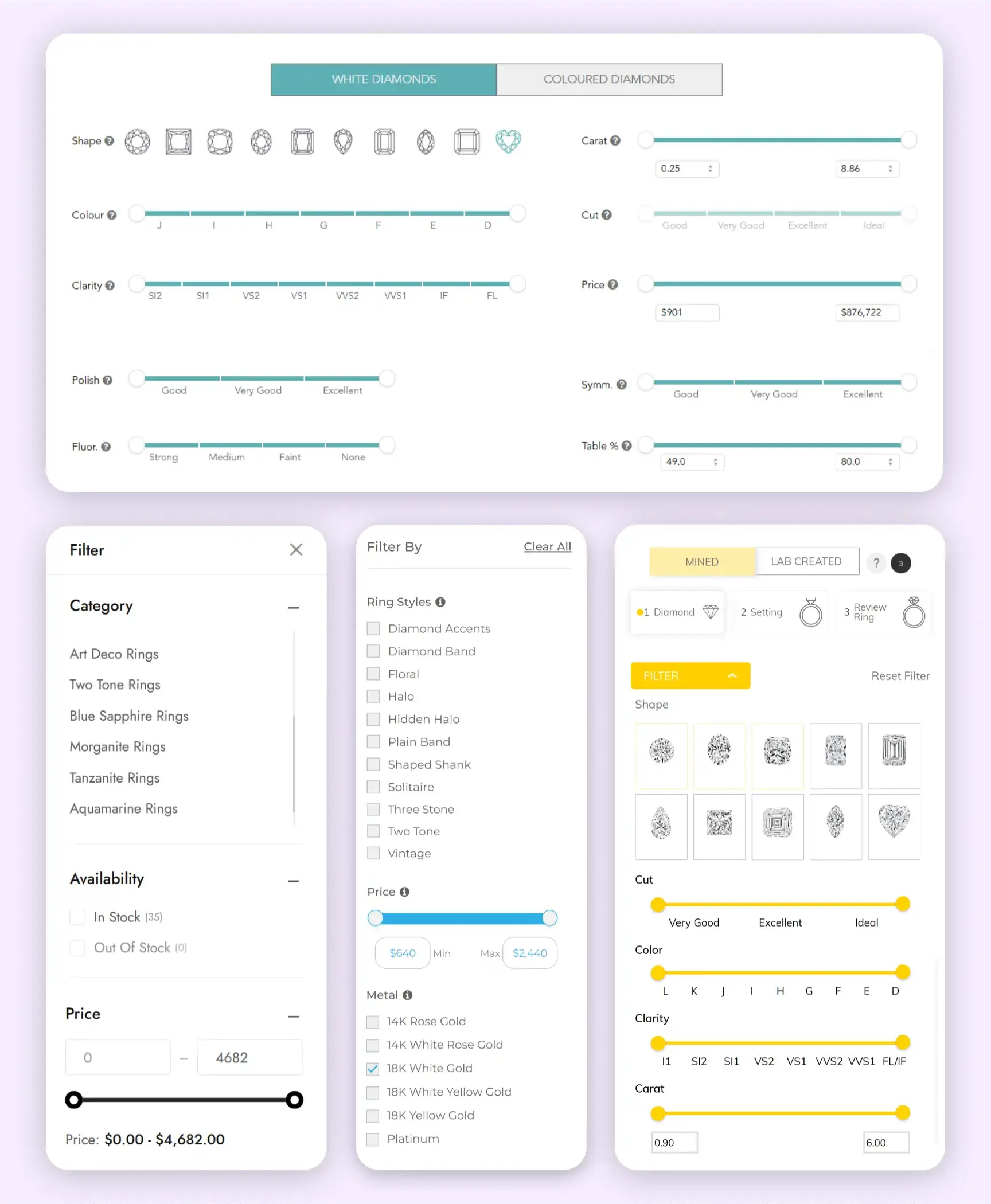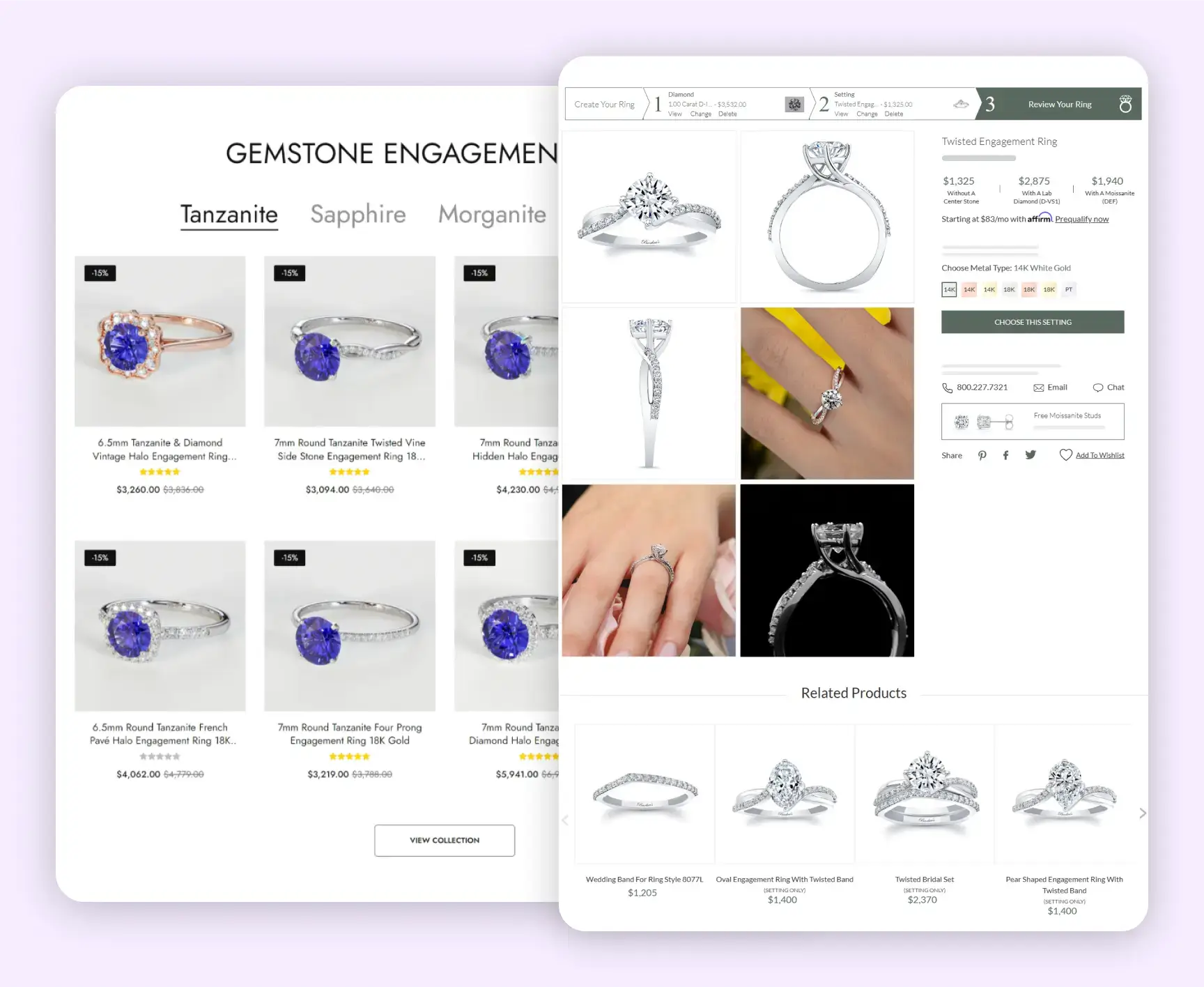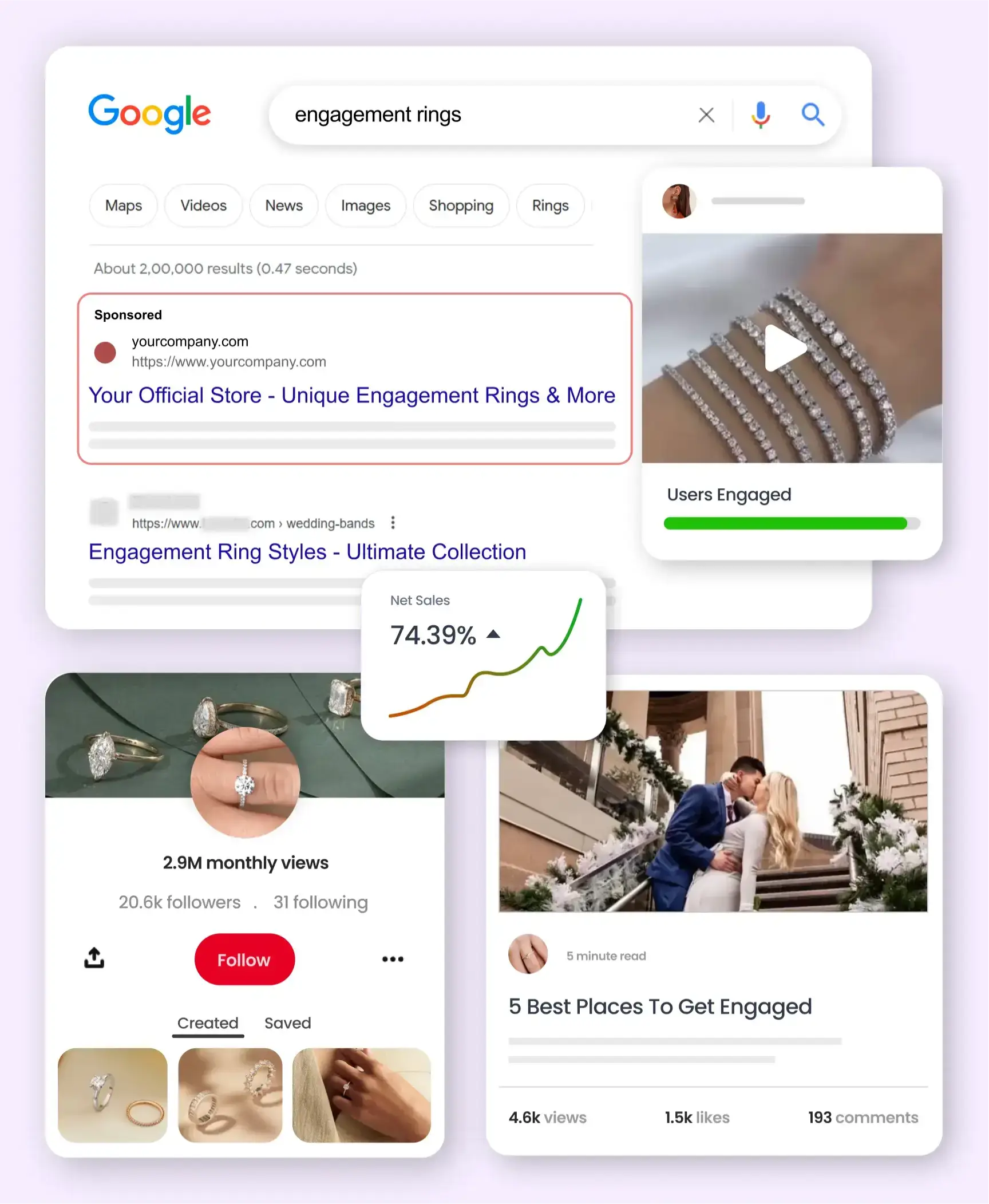 Build Your Online Jewelry Store
Jewelry Website
Clean and clear graphics by UI/UX team
Diamond Integration
Add Nivoda, RapNet, VDB, and other APIs/CSVs
Ring Builder
User can create or build his own Engagement Ring
Diamond Filter
Allows users to select the perfect diamond for their ring
Jewelry Retouching
Highlight strengths, downplay flaws for customer appeal
Jewelry E-commerce
Customized solutions for your online jewelry business growth.
Jewelry Marketing
Marketing and SEO Services to grow business 200%
Jewelry Website Pricing
Lower Total Cost Of Ownership & Higher Return on Investment
Why Choose Keyideas?

"
I have been working with Keyideas for quite a few years now. Their work is always done in a timely fashion and the overall value for the dollar is exceptional. I recommend Keyideas to anyone seeking a fantastic developer for any such work.
Isaac Gottesman,
dimendSCAASI, Chicago
FAQ About Keyideas Jewelry Photo Editing
Yes, our best Jewelry retouching and editing services turns your clicks into a high-resolution, clean and clear image that your customer will love to buy. Our team works on each and every detail to make your jewelry image look stunning on your website. Also, get services of UX/UI Design agency with Keyideas for more engagement.
Yes, with our highly defined jewellery image retouching feature, we can make your jewelry look as good as real. We believe in quality service and know that the first impression is always very important. That's why we work hard to make every image look like a masterpiece in your best jewelry designs and development. Check our latest article on LinkedIn, Why you need a jewelry website? for more updates.
With Jewelry Retouching services, you are assured to get the best image quality. Our team of experts works on every aspect of your image including, Background Removal, Focus Stacking, Color Correction, Jewelry Polishing, and Jewelry Retouching (cleaning, clipping, and reflection). All-in-all it gives a perfect finish to the final image.
Yes, we value our customers choices. Our team listens to all your requirements carefully and with patience. You get the time to pause and consider what design ideas are best. No matter what, you will never feel rushed, under budget, or pressured at any step. You will get your time to research, think and discuss all your needs and wants with us. Check out our jewellery company website here.
Mordy Karsch
Giving Back Promotions, San Francisco, CA
I had an amazing experience working with Keyideas - an excellent team of developers.

Isaac Gottesman
dimendSCAASI, Chicago
I would not hesitate to recommend Keyideas as a superior development house.

Lets Do Great Work Together!
Discuss your ideas. Connect now
We've successfully delivered over

leads for the client