Jewelry Retouching –
Image Editing Services
INSTAGRAM READY
We offer creative services to help you make your product image Instagram-friendly. We want to make photographs so glamorous that they attract attention and likes.
BACKGROUND REMOVAL
Services for photo cutouts and resizing are available. When uploading photographs to your e-commerce site, background removal services are essential.
FOCUS STACKING
We combine photos to achieve the best possible sharpness and clarity. We arrange the photographs to highlight the beauty of the jewelry and the website's style.
COLOR CORRECTION & JEWELRY POLISHING
We reintroduce the gleam. And bring the gem's hue to life. We bring the shades to life and make the necessary adjustments to allow the diamonds to shine.
IMPROVED JEWELRY RETOUCHING & CLEANING
We give high-quality creative editorial edits that deliver the impression you're looking for when it comes to retouching jewelry photographs.
IMAGE CLIPPING, LIGHTING, AND REFLECTIONS
We remove the jewelry from its original background and place it in an alternative environment to achieve the proper lighting, reflection, and shine.
Our Beautiful Jewelry
Web Design Work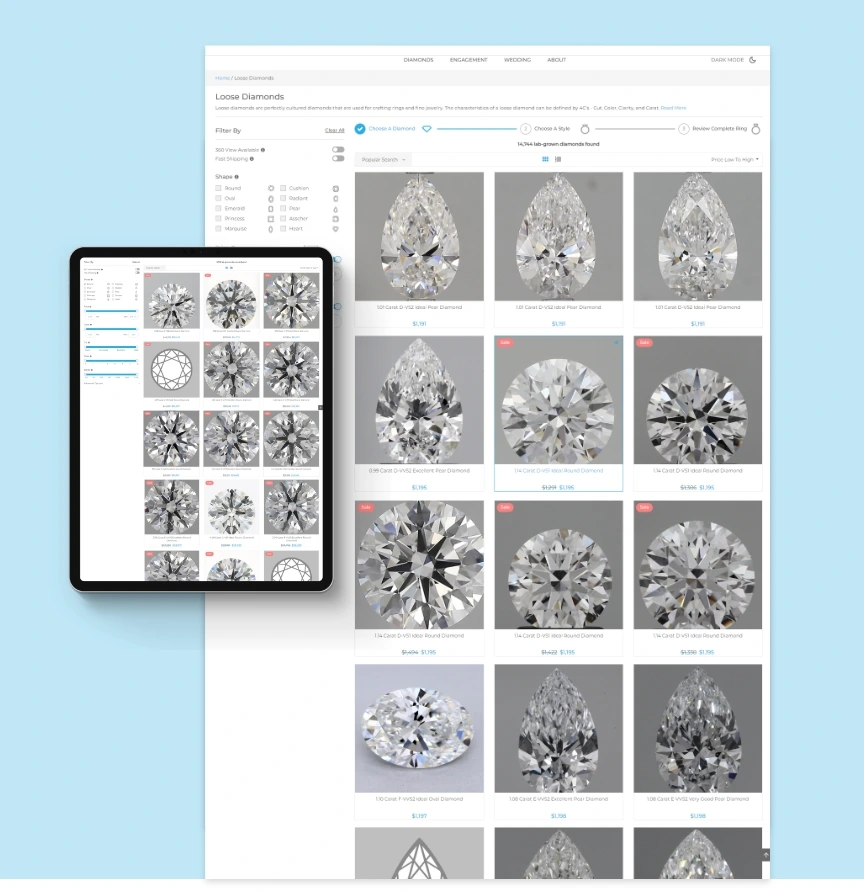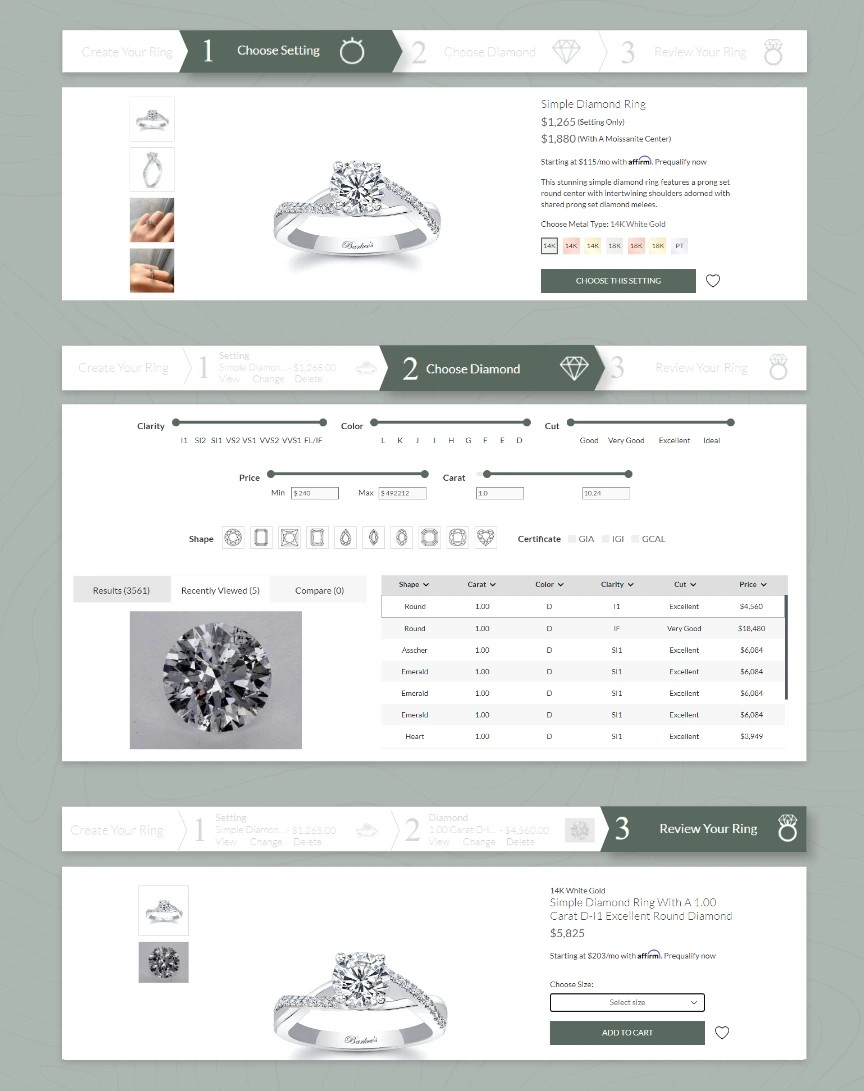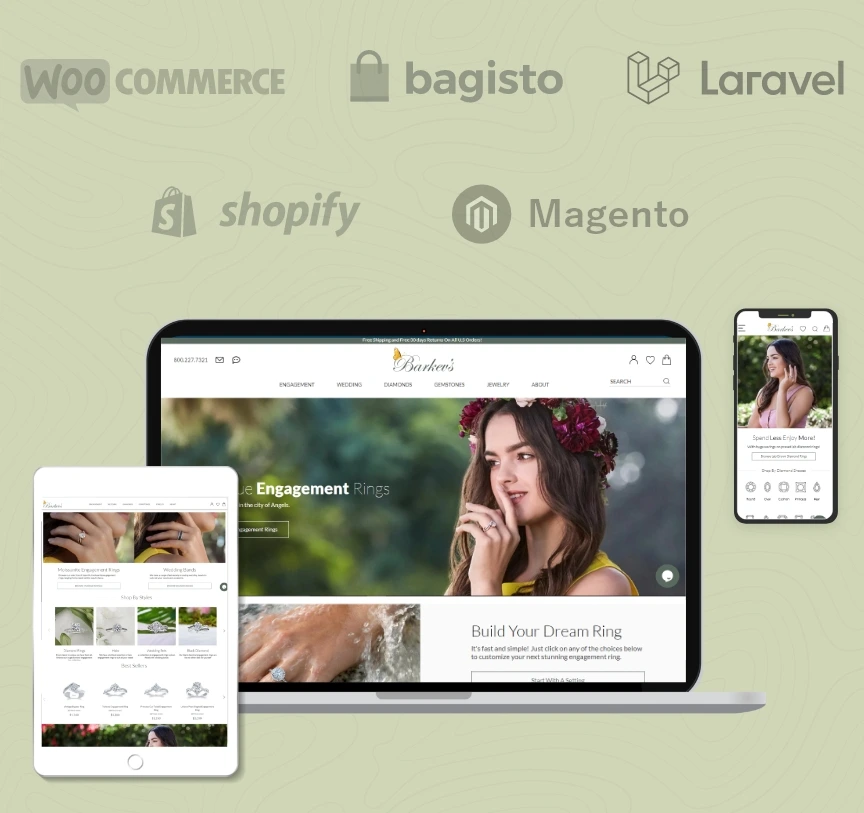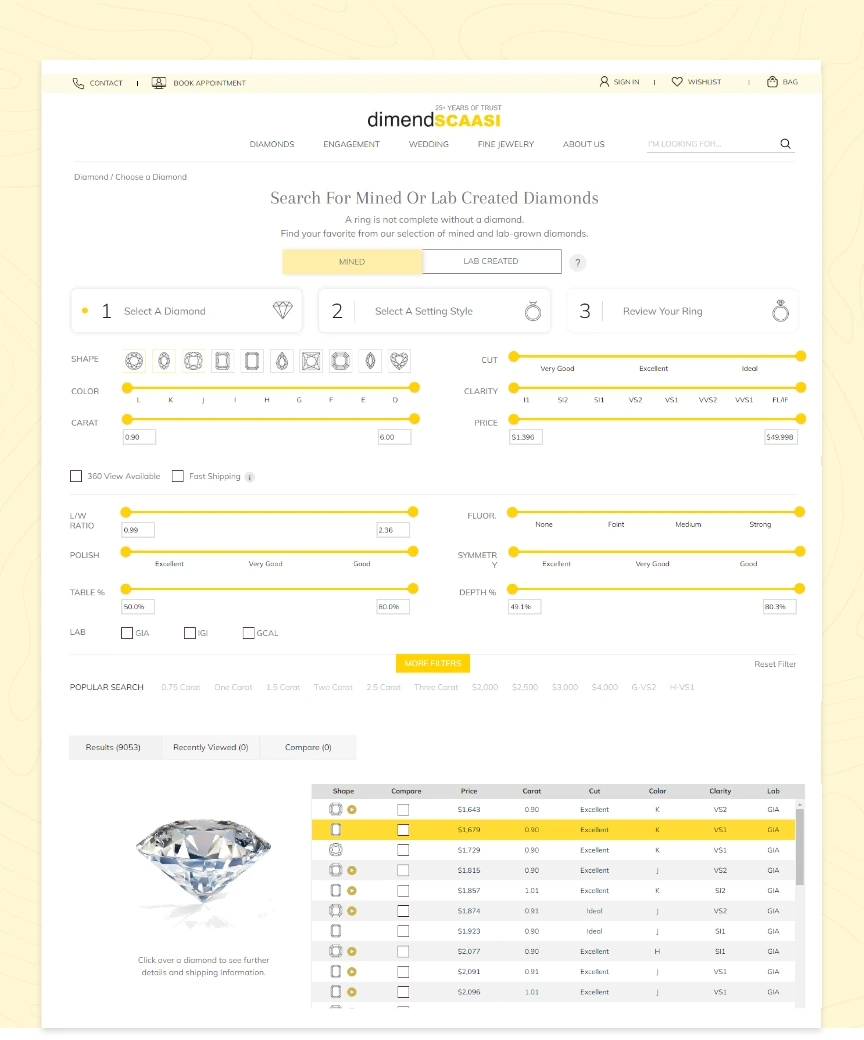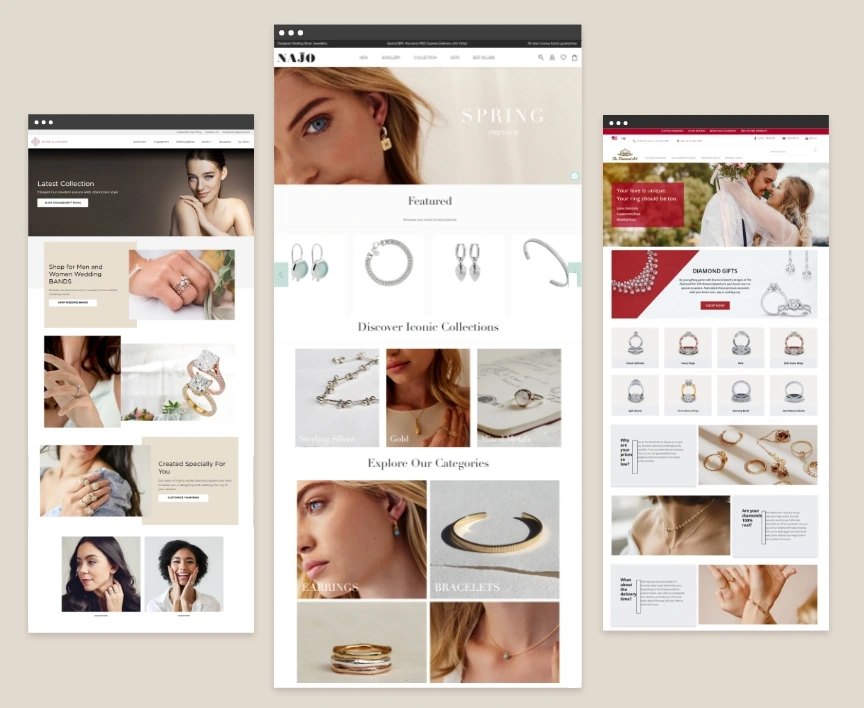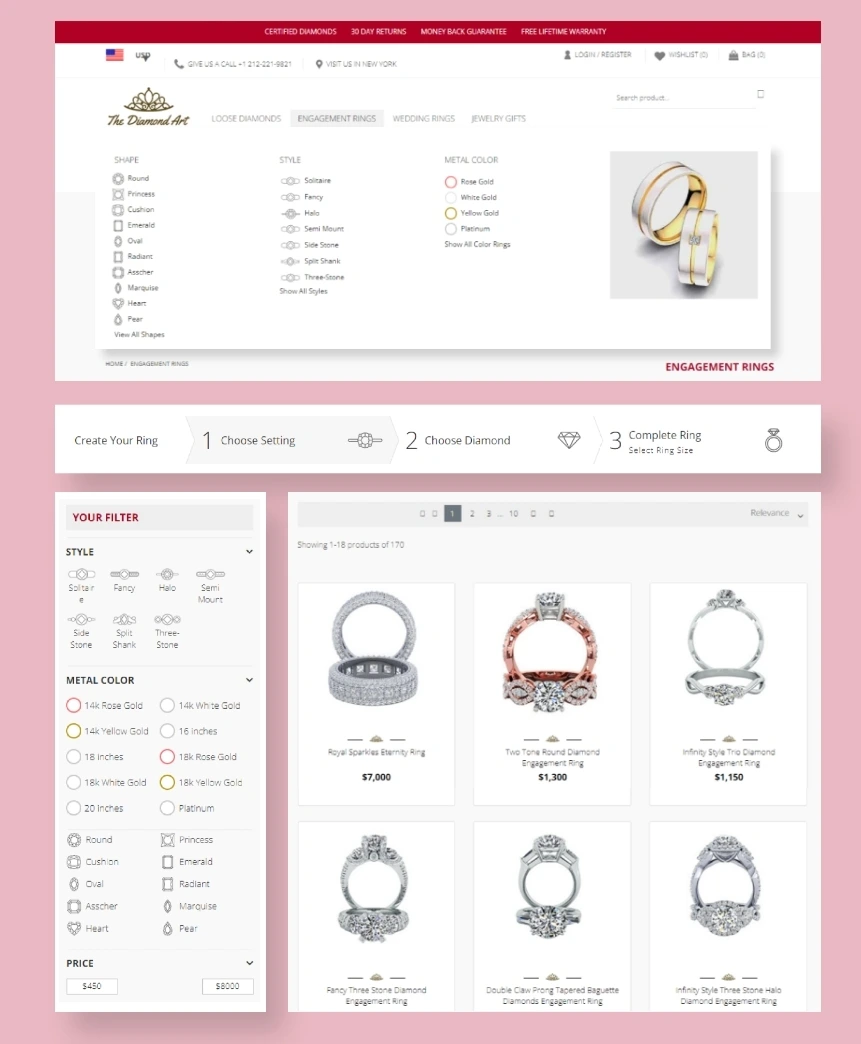 Build Your Online
Jewelry Store

Website Design
Building websites that engage users

RapNet Inventory of Diamonds
Diamond Integration using global jewelry trading network

Ring Builder
Our website helps customers find their desired ring

Diamond Filter
Allows buyers to search for and filter diamonds based on their characteristics

Retouching images
emphasize alluring features while minimizing flaws and attracting new customers

E-commerce
Tailored solutions for growing your jewelry eCommerce business

Marketing & SEO
Promote your products to the target audience

Website Pricing & Packages
Choose our services and watch your business grow exponentially

Google Reviews


I have been working with Keyideas for quite a few years now. Their work is always done in a timely fashion and the overall value for the dollars is exceptional.I recommend Keyideas to anyone seeking a fantastic developer for any such work.
Isaac Gottesman,
dimendSCAASI, Chicago
Delivering Quality Services
For Your Business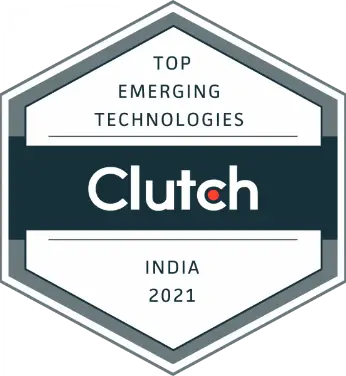 Keyideas At 12 Out Of 400 Top Mobile App Developers In India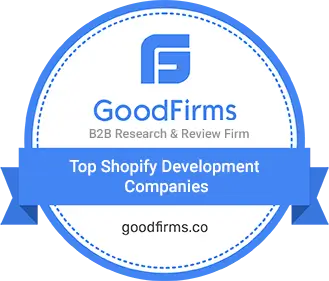 Keyideas Is On Good Firms List Of Top Shopify Development Companies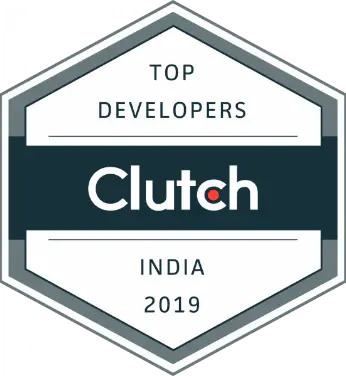 Keyideas At 52 Features In The Clutch Top 1000 B2b Companies
Discuss your ideas. Give us a ring!

+1 617-934-6763