POPULAR

Basic


Upto 100 Products

$$

Get Price Quote

Themed


Upto 250 Products

$$$

Most Popular Plan

Custom


Upto 600 Products

$$$$

Get Price Quote
Website Design
Responsive Design
Personalized Website Content
Website Management
Content Management System
Custom Design
Basic
User Friendly Control Panel
Social Media Link Management
Banner Management
Contact Info Management
Diamond & Jewelry Education Pages
Wish List
Product Reviews & Testimonials
Blog & Store Events
Jewelry Modules
Jewelry Search
Loose Diamond Search
Lab Grown Loose Diamond Search
Design Your Own Ring Module
Start with a Setting or Start with a Diamond
RAPNET Integration
3 Vendors
Store Event Management
Custom Email Subscription
E-Commerce
Shopping Cart
Calculated Shipping Rates
E-Commerce with Authorize.net
E-Commerce with PayPal
Guest Checkout
Order Tracking
Optional SEO Services
(Additional Cost)
Targeted Keyword Growth
20 keywords
40 keywords
100 keywords
Contract Period
6 Months
12 Months
12 Months
Setup Fee
(Included On-site Optimization)
$400
$600
$900
Pay Per Click Management
(min per month)
$999
$1099
$1199
Meta Optimization
Image Optimization
Google Analytics
Competitive Keyword Monitoring
Keyword Tracking
Website Optimization Reporting
Our Beautiful Jewelry Web Design Work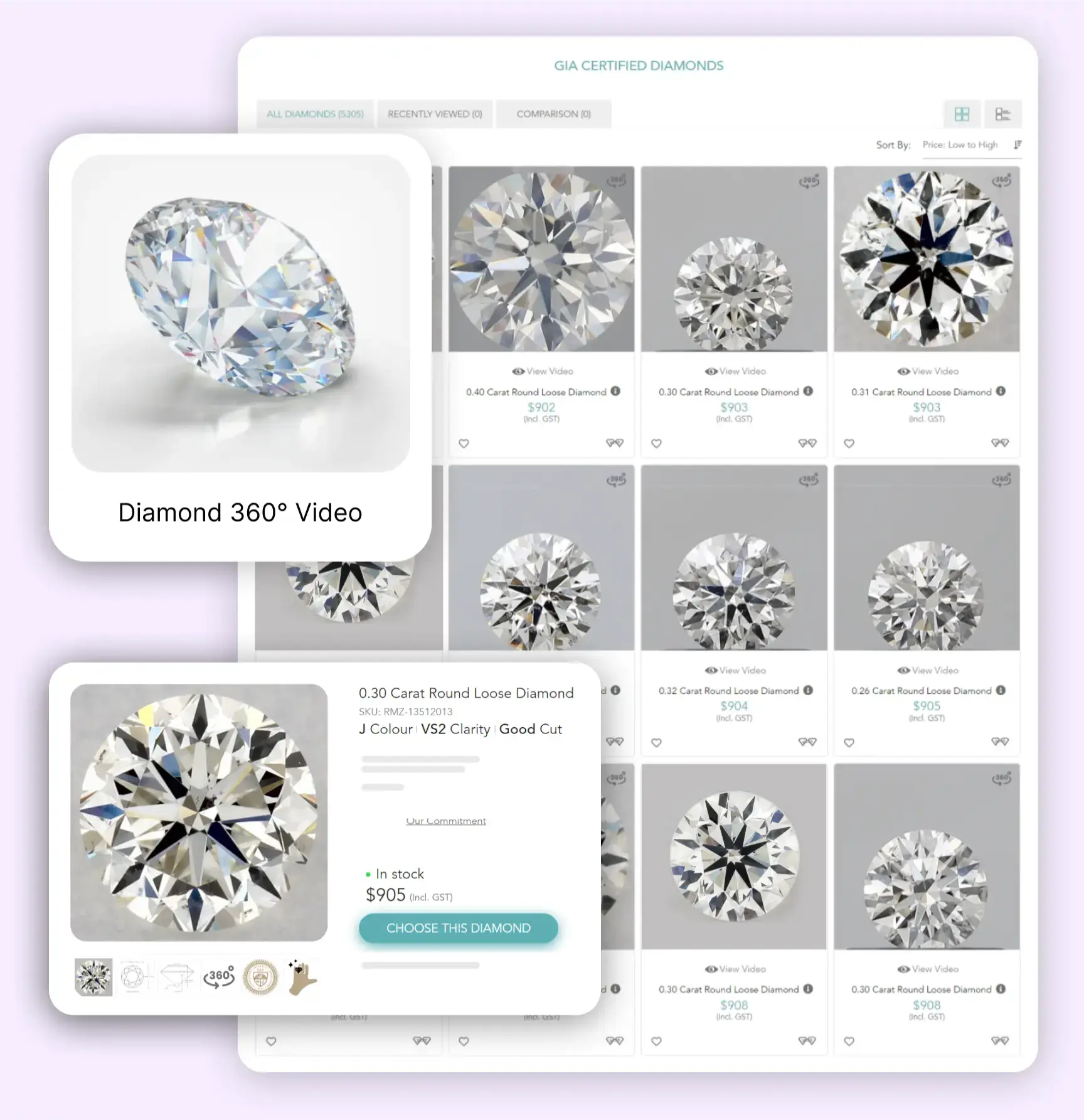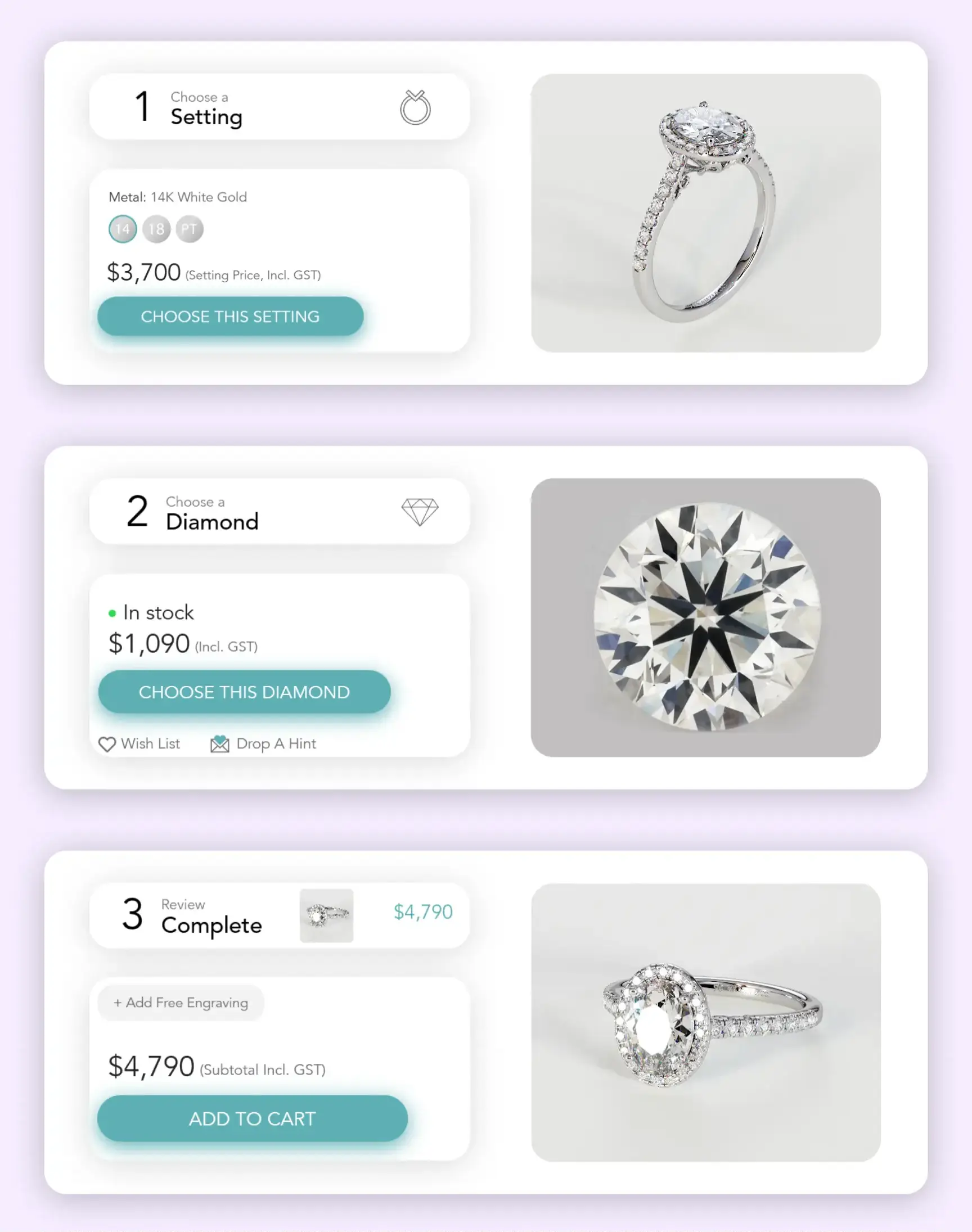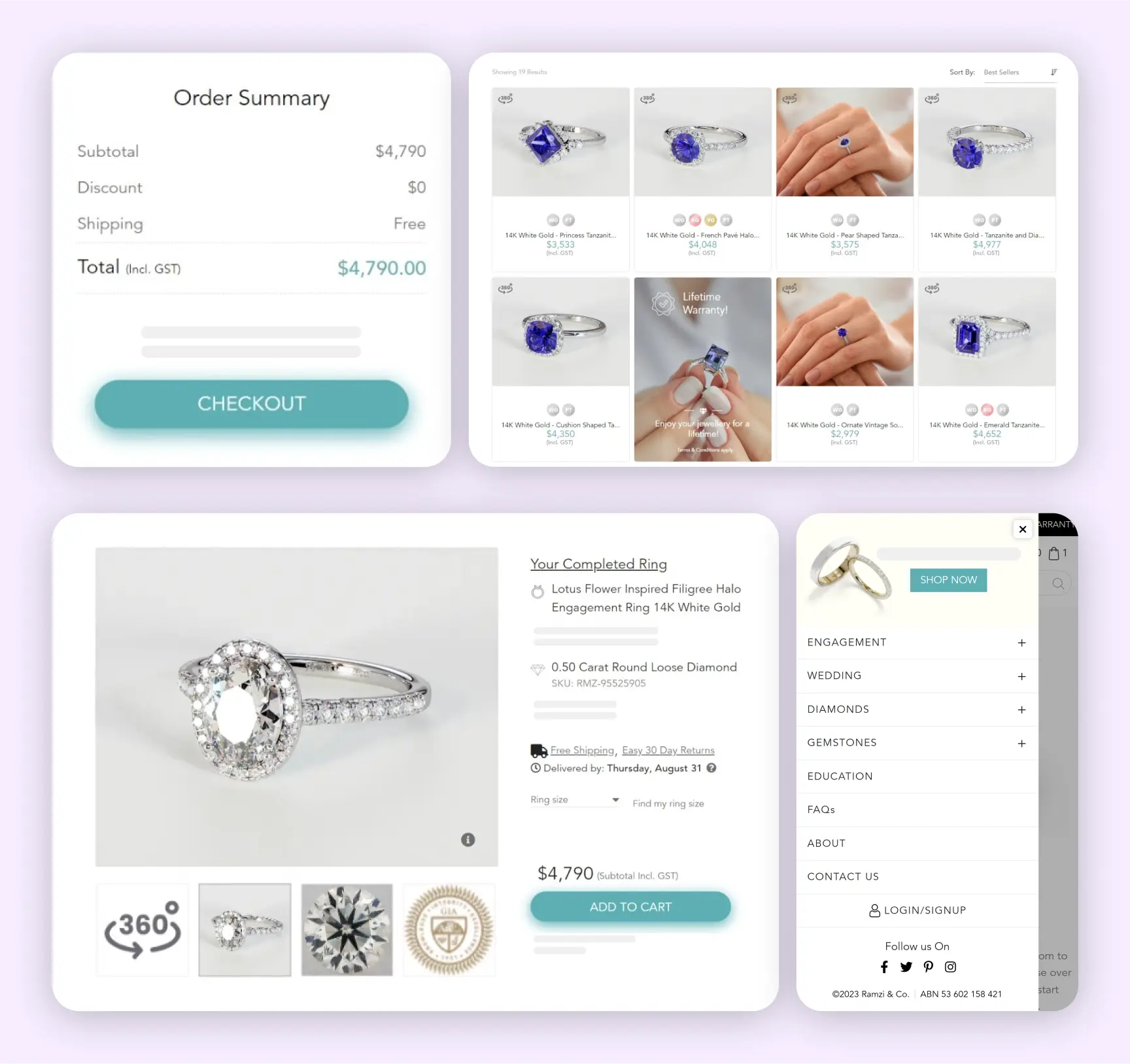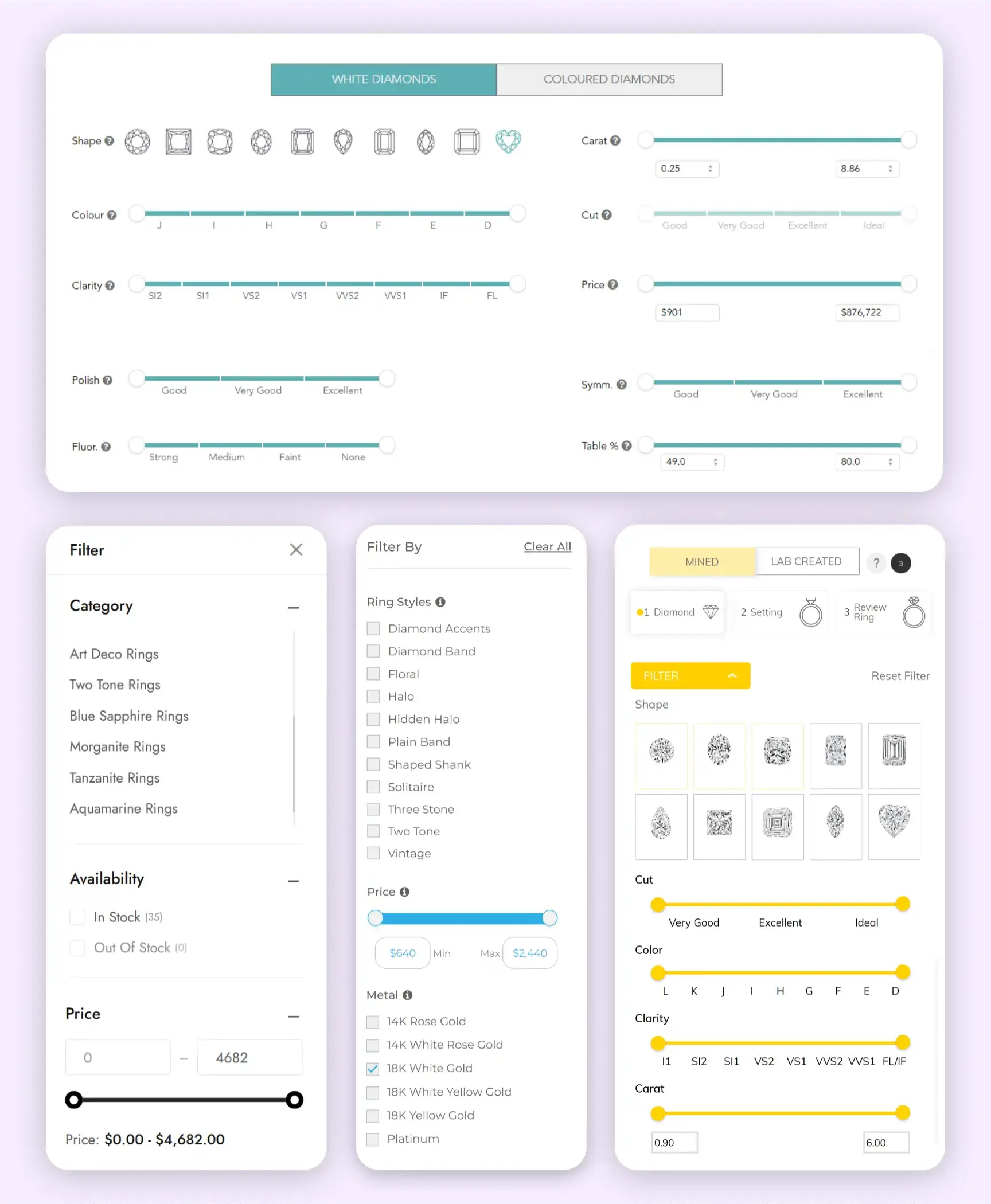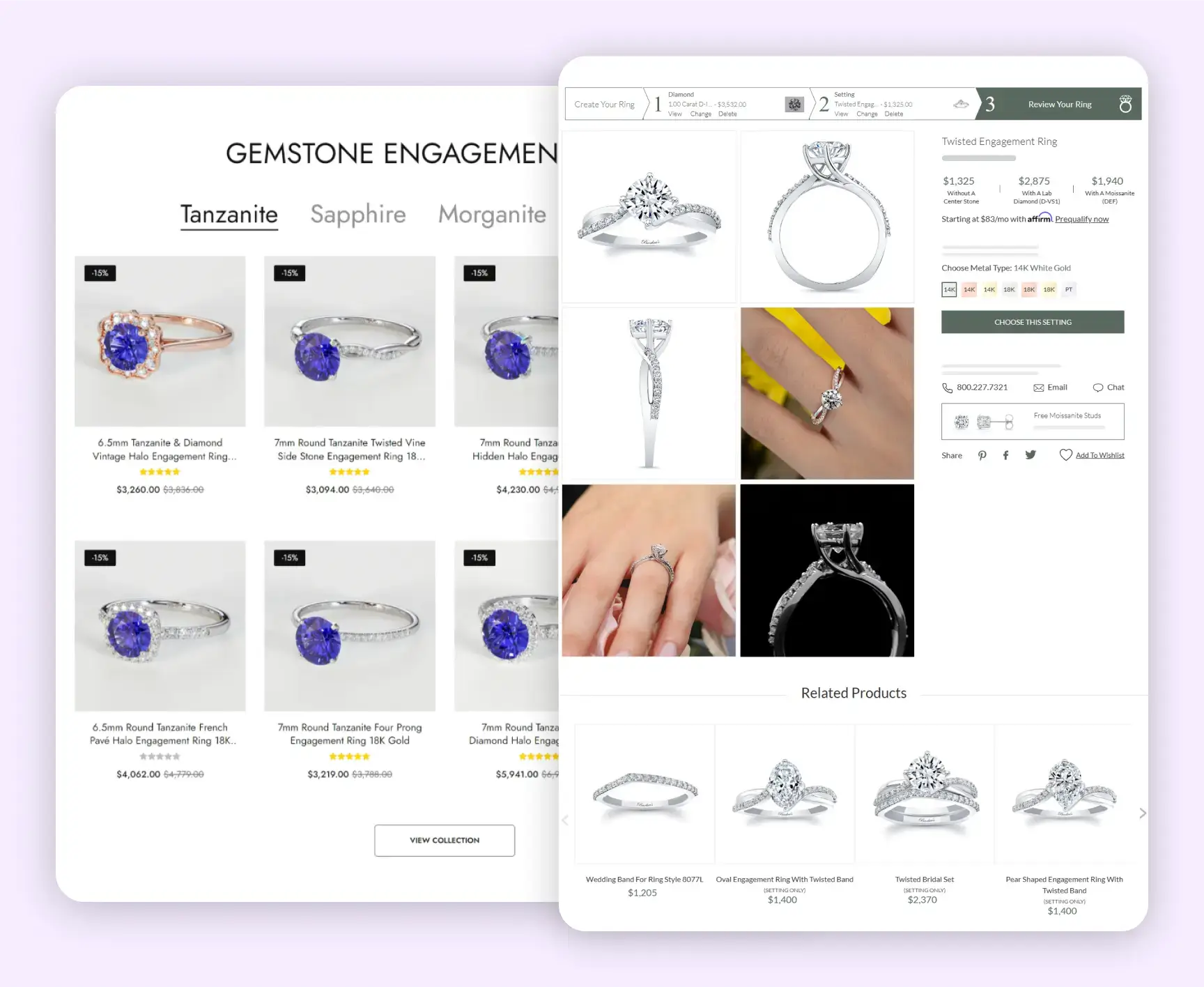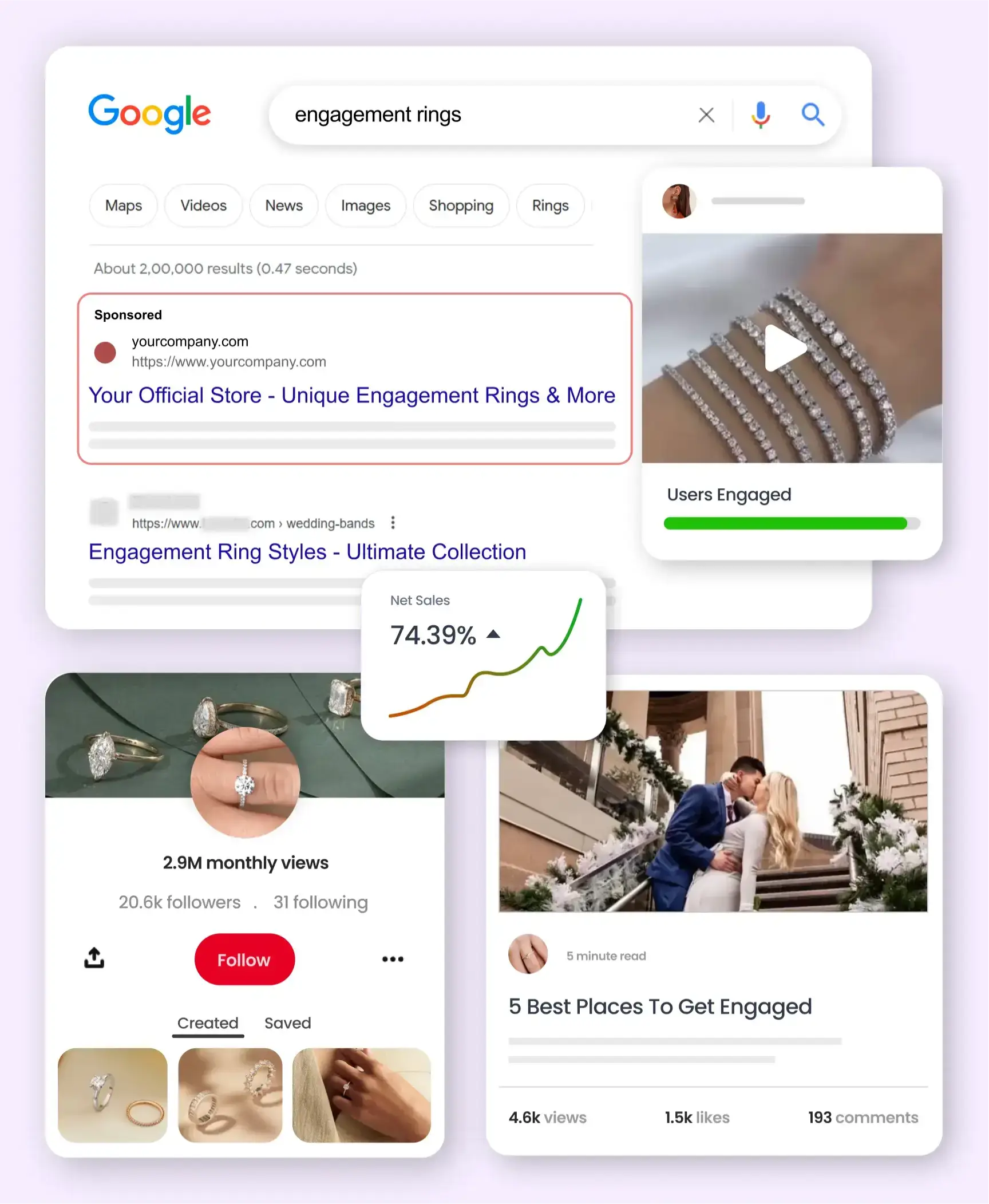 Best Pricing and Development Packages By Jewellery Company Website Services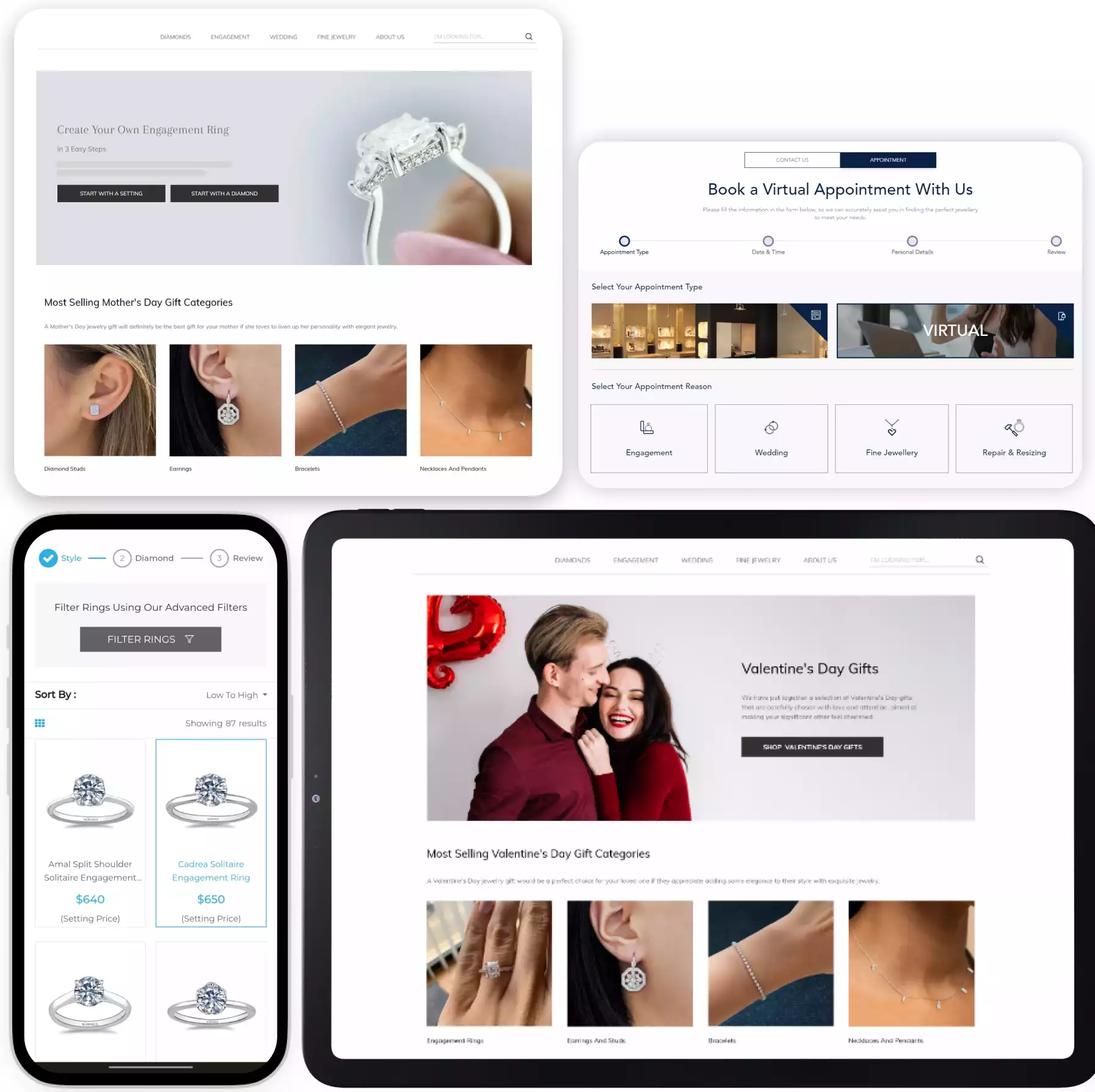 Our top designers can help you to design a beautiful and efficient website. And if you are planning to redesign your existing jewellery website we can help you recreate that too, with our Jewellery Company Website Design Packages. Our skilled web designers and developers can build a jewellery website from scratch or redesign the existing one. Each of our designed website is attractive, well-designed, mobile-friendly, and tailored to customer-specific needs. To create a flawless online jewellery website, we pay close attention to complex nuances and the needs of our clients.
Contact us today for a personalized assessment of your jewellery website needs from the industry's most advanced, skilled, and trustworthy team. Also, we provide our clients with high-quality & affordability in our single jewellery website design and development package.
Build Your Online Jewellery Store
Jewelry Website
Clean and clear graphics by UI/UX team
Diamond Integration
Add Nivoda, RapNet, VDB, and other APIs/CSVs
Ring Builder
User can create or build his own Engagement Ring
Diamond Filter
Allows users to select the perfect diamond for their ring
Jewelry Retouching
Highlight strengths, downplay flaws for customer appeal
Jewelry E-commerce
Customized solutions for your online jewelry business growth.
Jewelry Marketing
Marketing and SEO Services to grow business 200%
Jewelry Website Pricing
Lower Total Cost Of Ownership & Higher Return on Investment
FAQs About Keyideas Jewellery Company Website Packages
Keyideas customizes the jewellery web development packages according to the customer's needs and demands. We have multiple options for you to pick right from developing a website from scratch to redesigning an existing one. We also develop websites using WooCommerce development services, AbleCommerce Development Services, Laravel, Bagisto, Shopify and Magento2. With a different set of features and integrations that can be added according to the client's demand reflected in the website development pricing.
Yes, we have different customizable jewellery company website design packages to offer to our clients. You can get the best deal that fits your budget with Keyideas. Contact Keyideas for further information.
Yes, we provide website redesigning services as well under our Jewellery Company Website Design Packages. You can opt for the basic plan if you want to redesign your website or can add the features and other advanced integration including our best marketplace integration to get a more smarter and efficient website.
Many jewellery business owners have this question. Considering the present situation and customer behavior, it is important to understand that approximately 80% of customers search for you online even before visiting your store. Online presence increases customer trust and your brand value. Also, checkout our article on Why do you need a jewelry website? here.
Mordy Karsch
Giving Back Promotions, San Francisco, CA
I had an amazing experience working with Keyideas - an excellent team of developers.

Isaac Gottesman
dimendSCAASI, Chicago
I would not hesitate to recommend Keyideas as a superior development house.

Lets Do Great Work Together!
Discuss your ideas. Connect now
We've successfully delivered over

leads for the client
© Copyright 2023. All Rights Reserved.