Design Best Diamond Filter For Your Diamond Website Design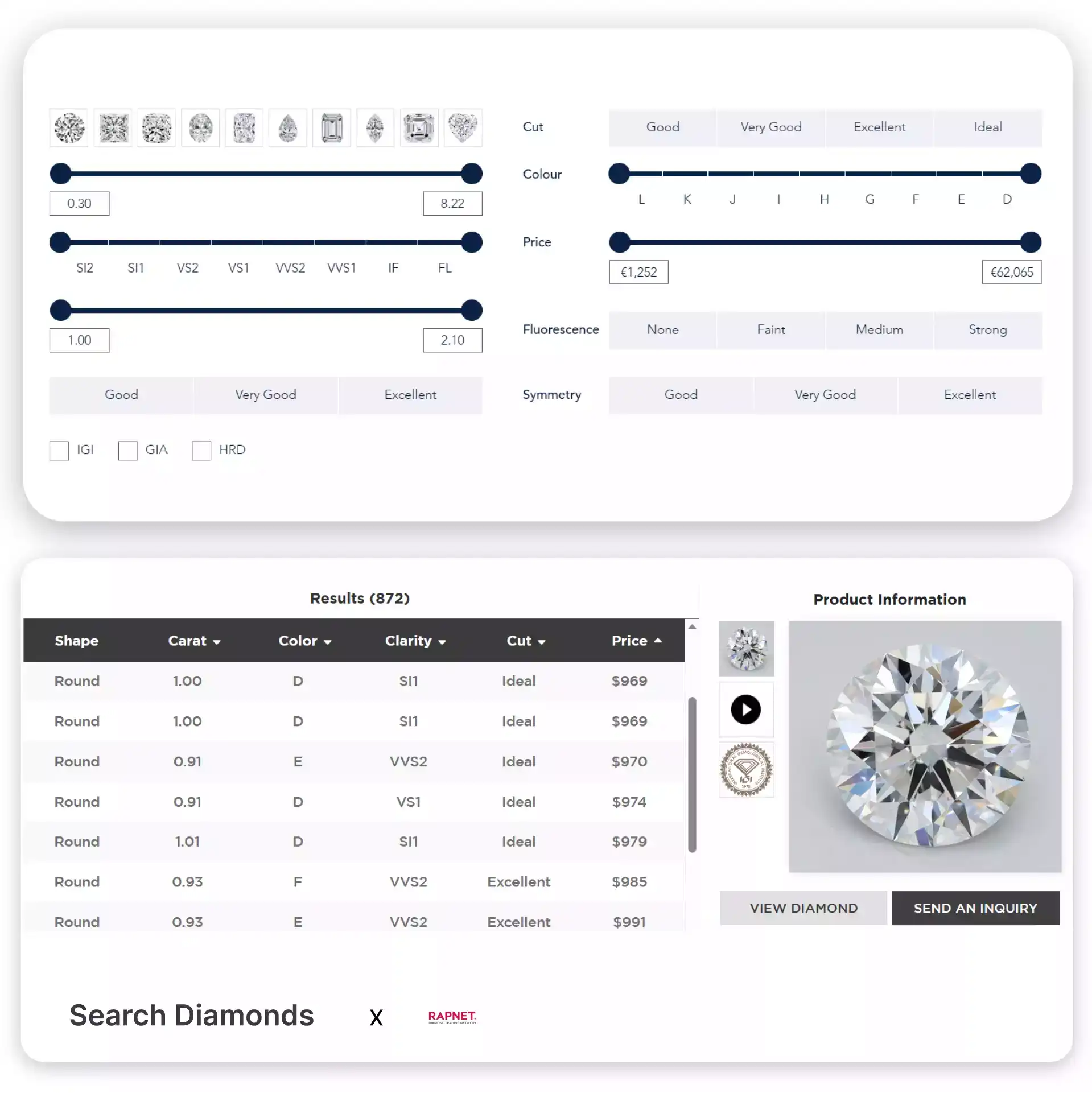 With the best diamond filter, you can create a reservoir for your diamonds and categorize them according to their shape, size and cut. So that the right pick becomes a cakewalk for your buyers. An intelligent and smart diamond filter in diamond website design allows you to provide the exact diamond that they want for their jewelry.
Combined with the right set of filters, you increase your chances to fit perfectly in the customer's desired criteria. Using our web design skills and technicality, you can create the best diamond filter for your jewelry website. Users will spend 75% more time on your website if you provide easy-to-use and customizable
Our Beautiful Jewelry Web Design Work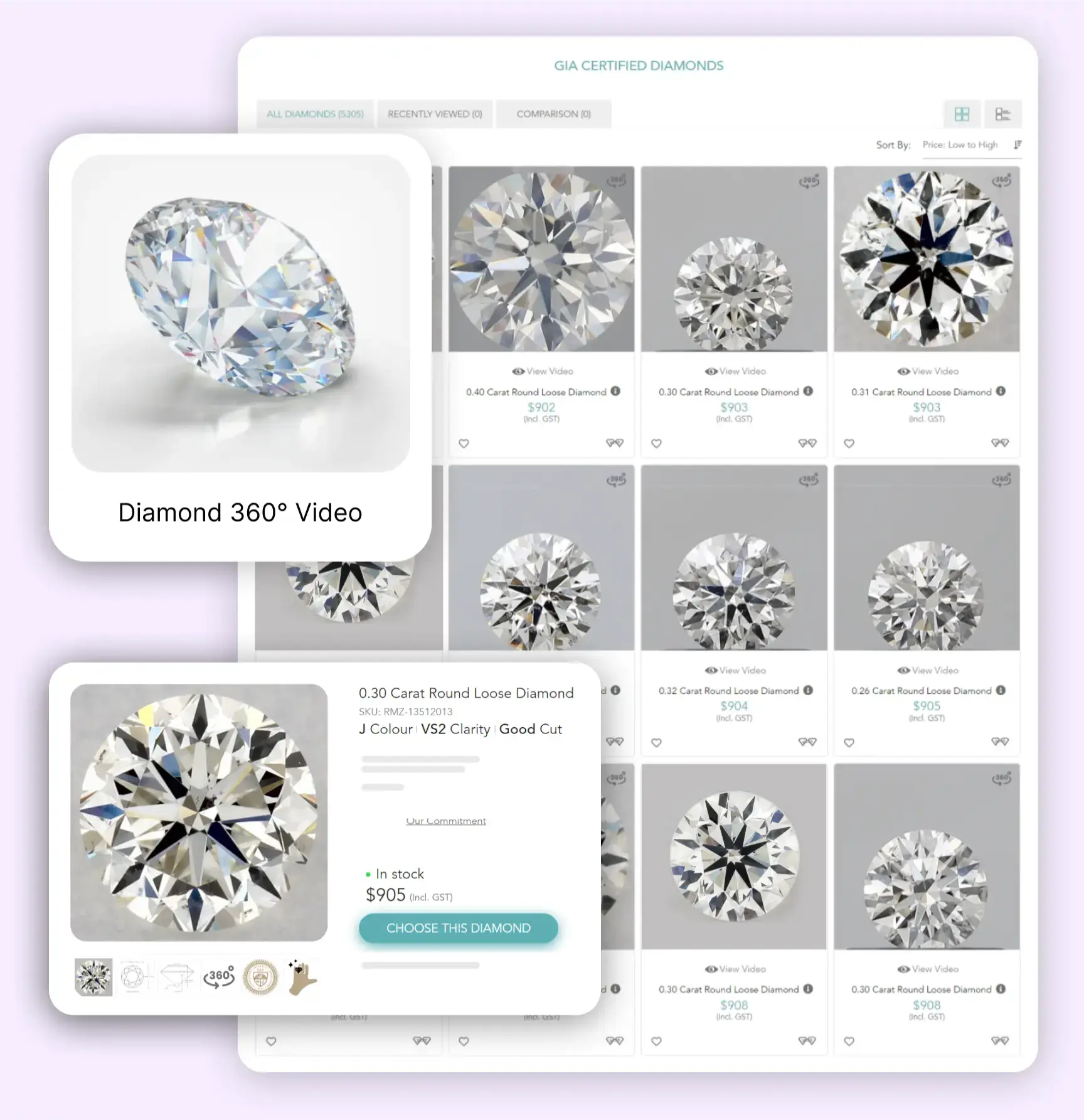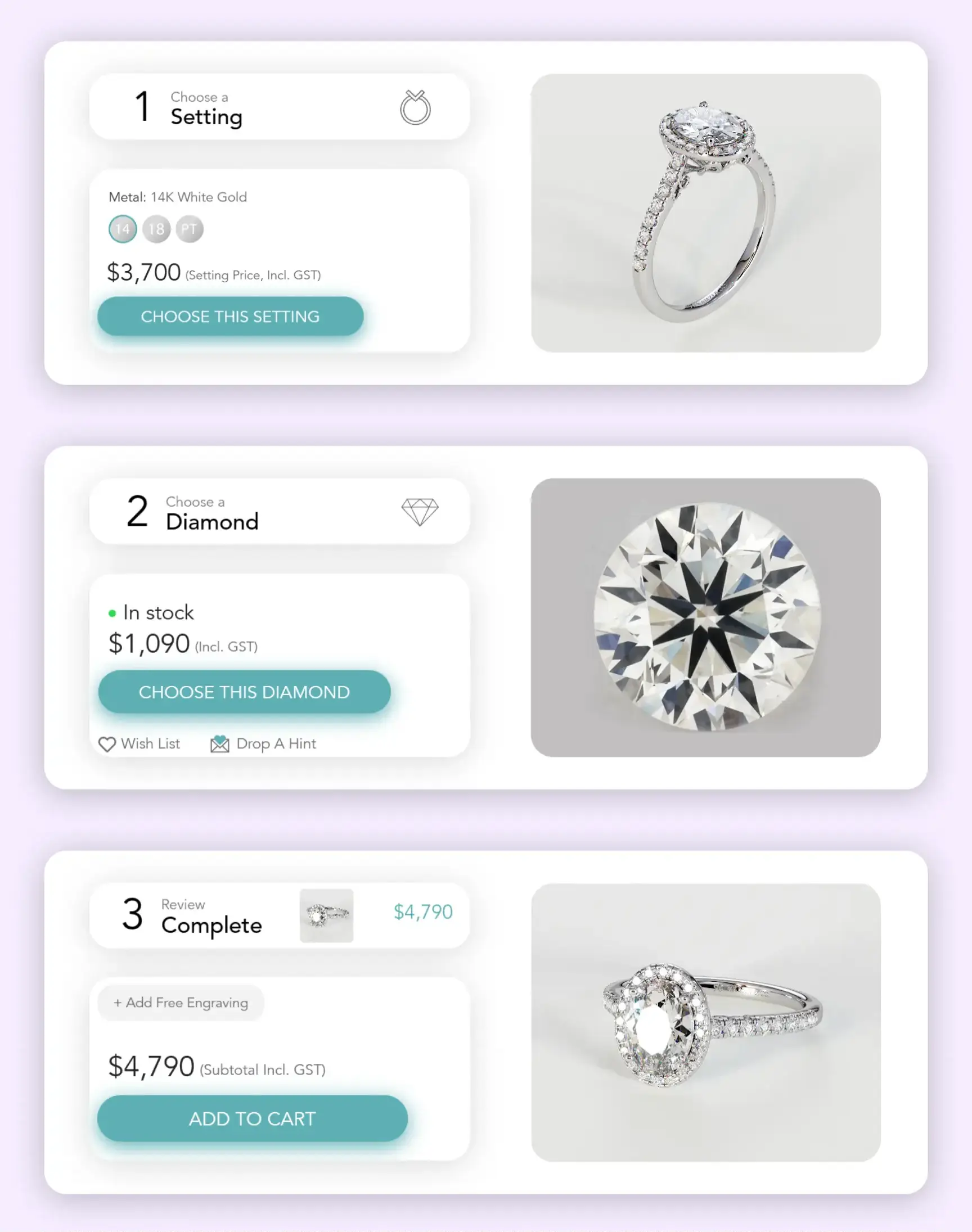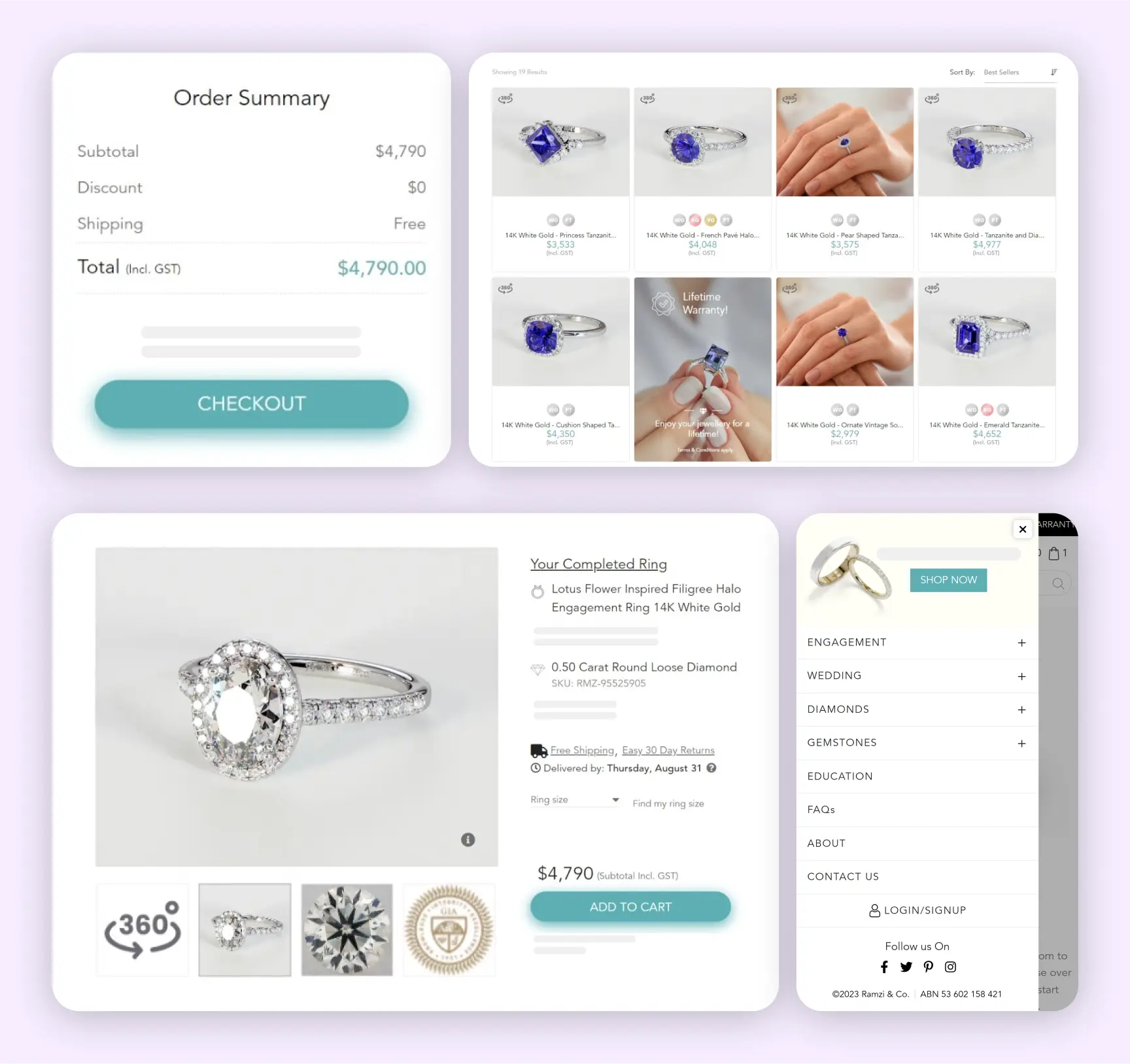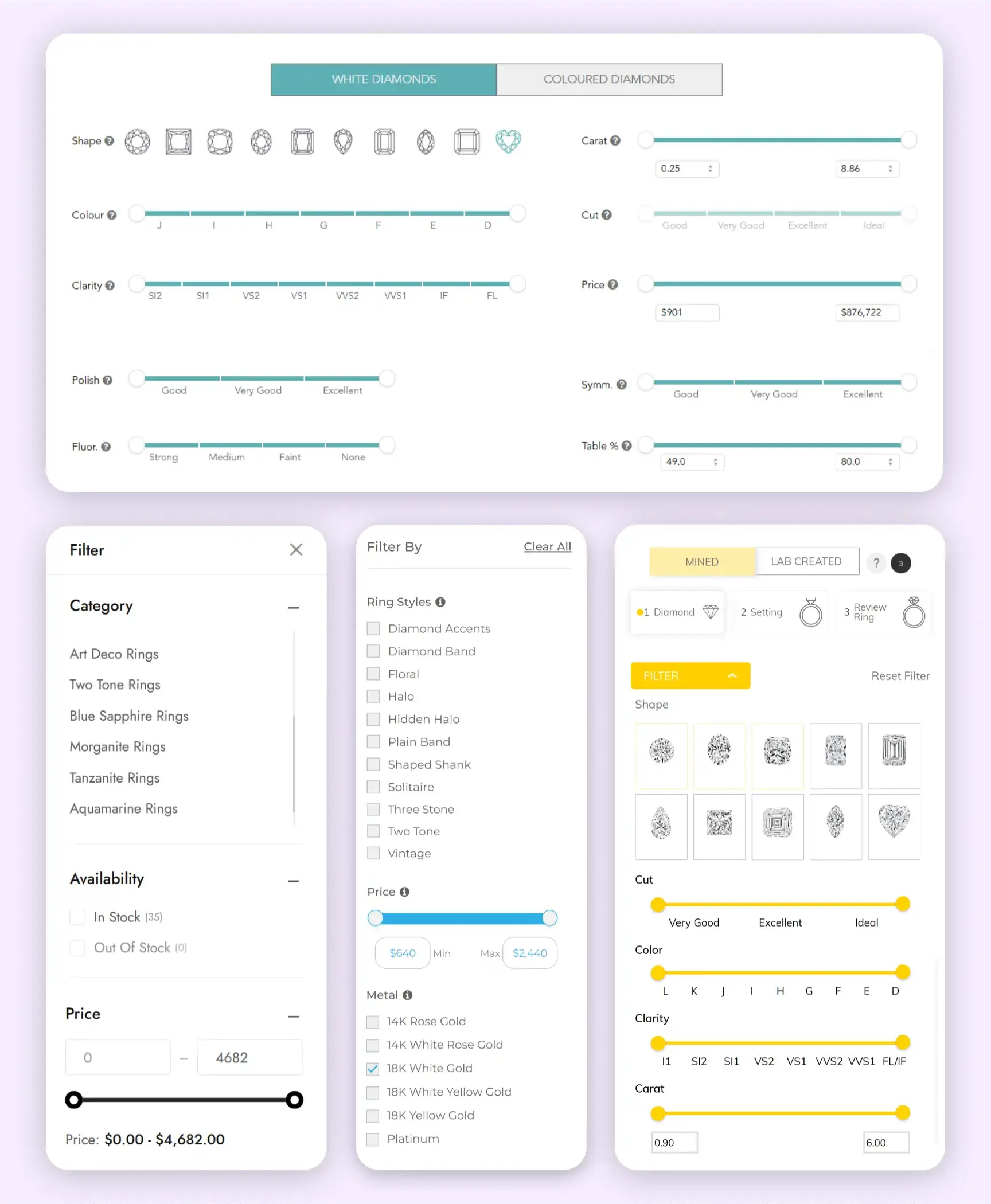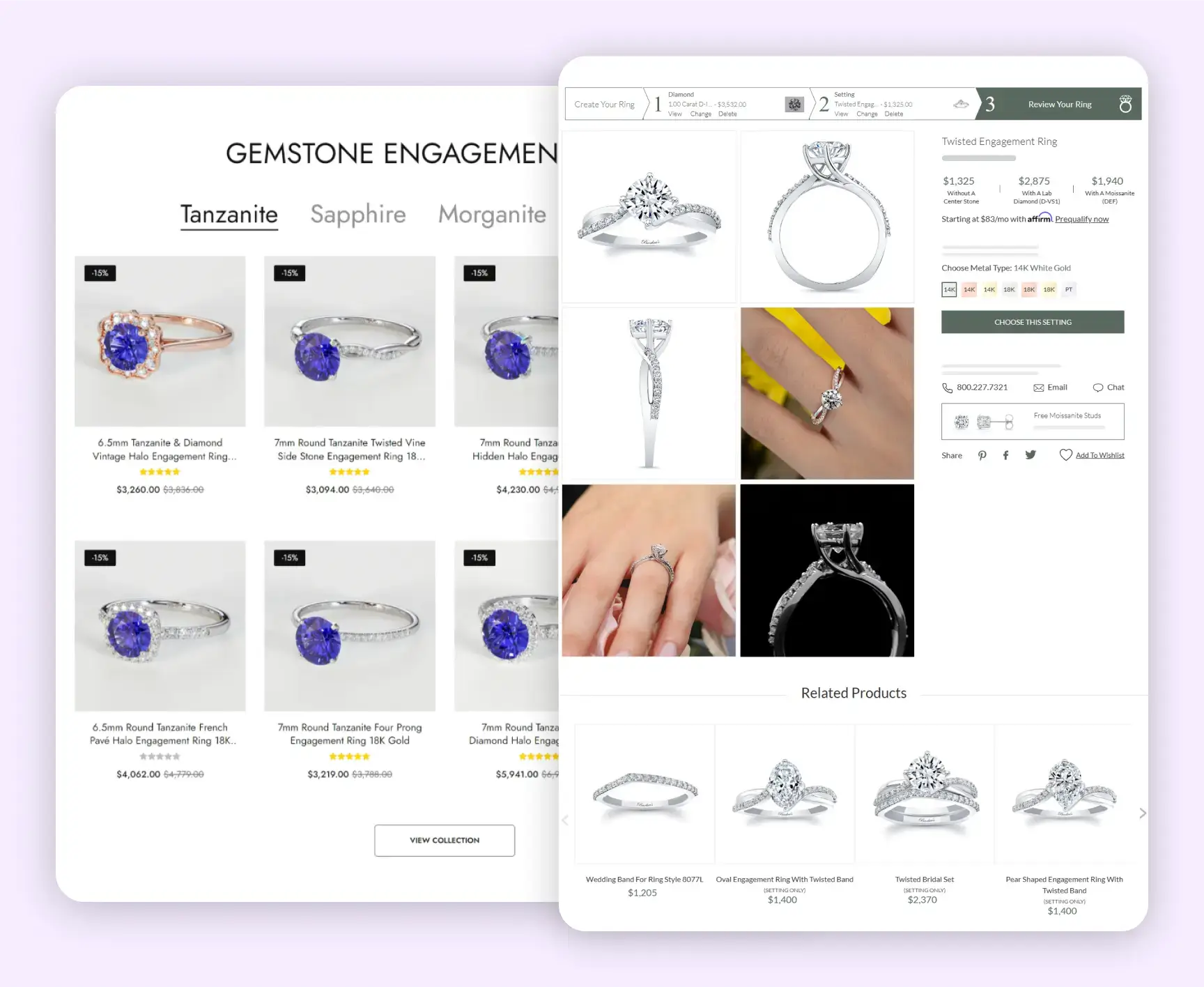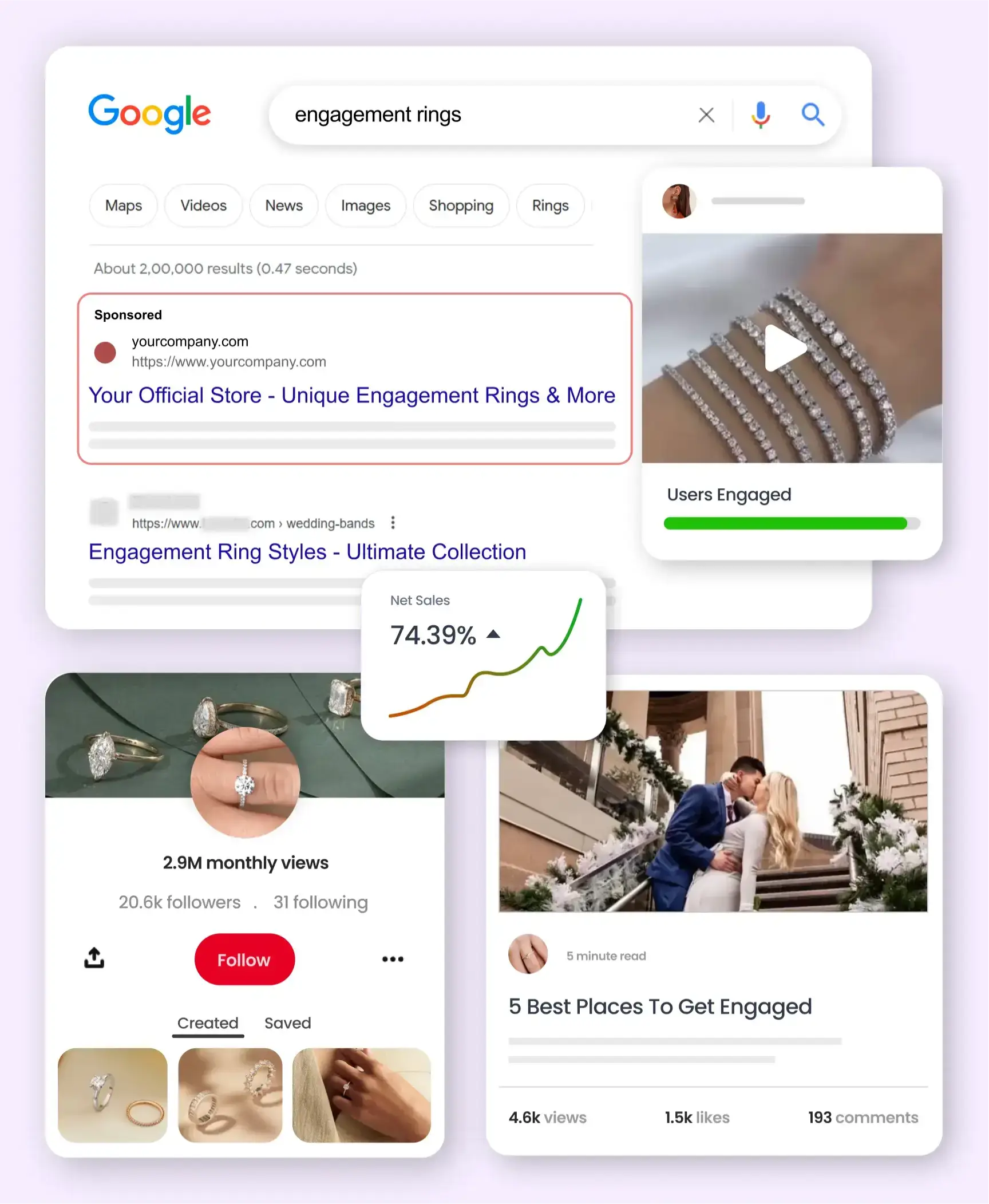 Get Expert Developers For Creating Best Diamond Filter Jewelry Website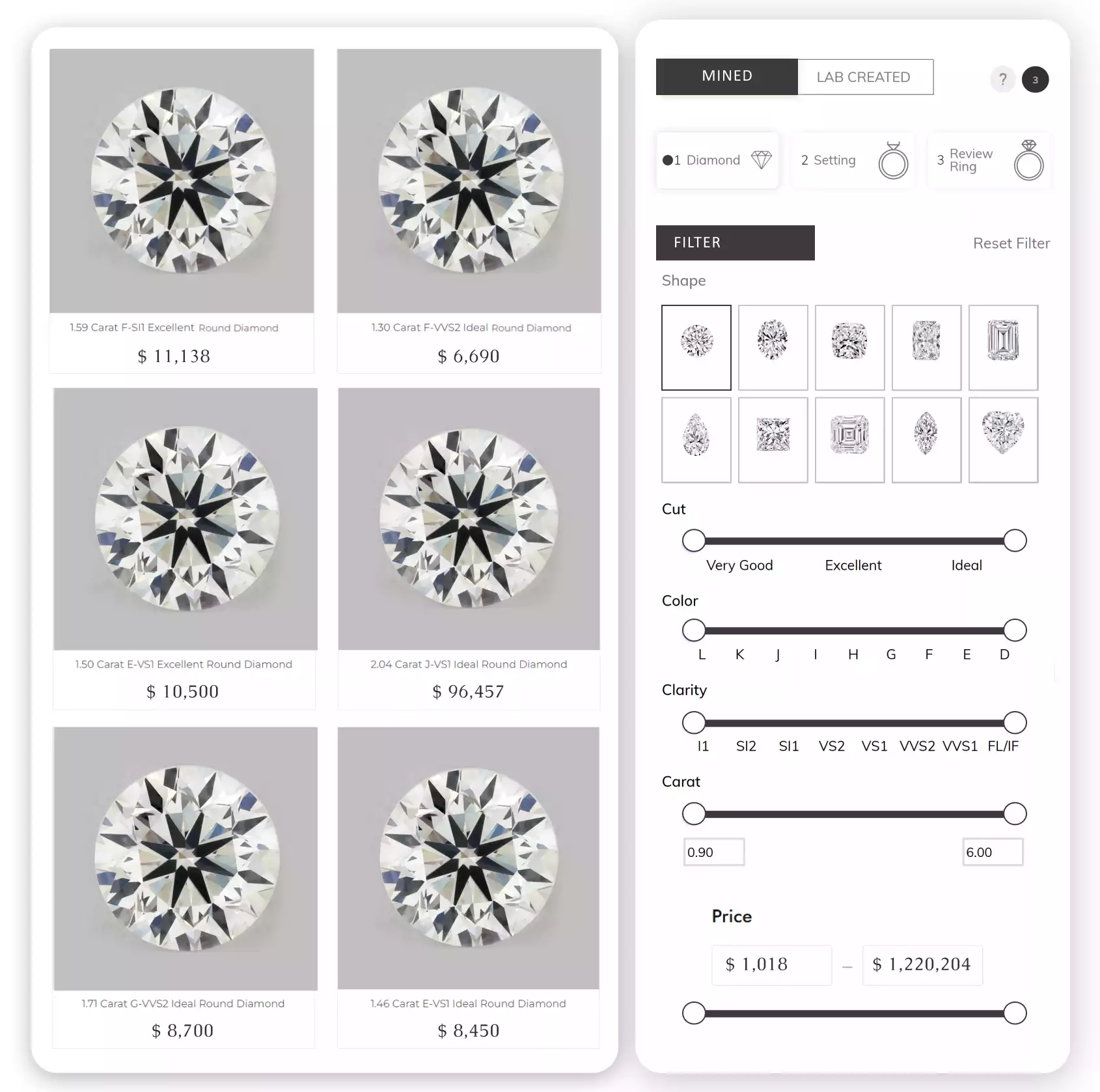 Beautiful diamond website design is our specialty. You can also get – RapNet, Nivoda, and Virtual Diamond Boutique (VDB) marketplace integration as a third-party API with our web services. This integration adds over 20,000 diamond options to your website.
As website designers, we have created many successful website designs. We integrate best diamond inventory into your website. Customers can pick their favourite diamond. Once selected, it gets added to your cart, from where you can purchase the diamonds directly. Saving you the owning cost of the stock.
We Build Unique And Interactive Interfaces For Customers
We have created several attractive user interfaces for over 15 years. These interfaces can allow your customers to browse your whole diamond and jewelry database on the go. Our websites are simple to navigate, and we add a content management system (CMS) to help consumers better comprehend the jewelry site.
The best diamond filter in diamond website design allows jewelry buyers to search for the Best Diamond based on shape, cut, color, clarity, carat, weight, and other factors. Customers can sort the results by price from high to low or low to high. Furthermore, one can search for gems by selecting a category and subcategory, such as natural diamonds, mined diamonds, etc., to find the best diamond website.
OUR BLOG
Essential Tips for Jewelry
Website Design and
Marketing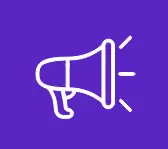 Build Your Online Jewelry Store
Jewelry Website
Clean and clear graphics by UI/UX team
Diamond Integration
Add Nivoda, RapNet, VDB, and other APIs/CSVs
Ring Builder
User can create or build his own Engagement Ring
Diamond Filter
Allows users to select the perfect diamond for their ring
Jewelry Retouching
Highlight strengths, downplay flaws for customer appeal
Jewelry E-commerce
Customized solutions for your online jewelry business growth.
Jewelry Marketing
Marketing and SEO Services to grow business 200%
Jewelry Website Pricing
Lower Total Cost Of Ownership & Higher Return on Investment
Why Choose Keyideas?

"
I have been working with Keyideas for quite a few years now. Their work is always done in a timely fashion and the overall value for the dollar is exceptional. I recommend Keyideas to anyone seeking a fantastic developer for any such work.
Isaac Gottesman,
dimendSCAASI, Chicago
FAQ About Keyideas Best Diamond Website Design
Yes! Your customers can select the perfect diamond that they want to fit in their engagement ring. There are filters to select the shape, cut, and size of the diamond, and much more, that make the choice precise and accurate. This feature helps your customer to build trust in your quality and service as, they will get exactly what they want in a diamond ring.
When dealing in diamonds, such categorization helps a lot to track the accessibility and customization options. Our team helps you to make a detailed inventory of your diamond with all the details and showcase the features in batches through diamond filter feature to your customers.
Keyideas gives the best of both to its customers. We provide custom diamond website design from scratch and add integrations. Similarly, for our websites with WooCommerce expert services, AbleCommerce development services, Magento2 and Shopify, we provide advanced integrations that include ring builders, diamond filters, marketplace integrations and much more.
Mordy Karsch
Giving Back Promotions, San Francisco, CA
I had an amazing experience working with Keyideas - an excellent team of developers.

Isaac Gottesman
dimendSCAASI, Chicago
I would not hesitate to recommend Keyideas as a superior development house.

Lets Do Great Work Together!
Discuss your ideas. Connect now
We've successfully delivered over

leads for the client