RapNet Diamond Website Inventory Integration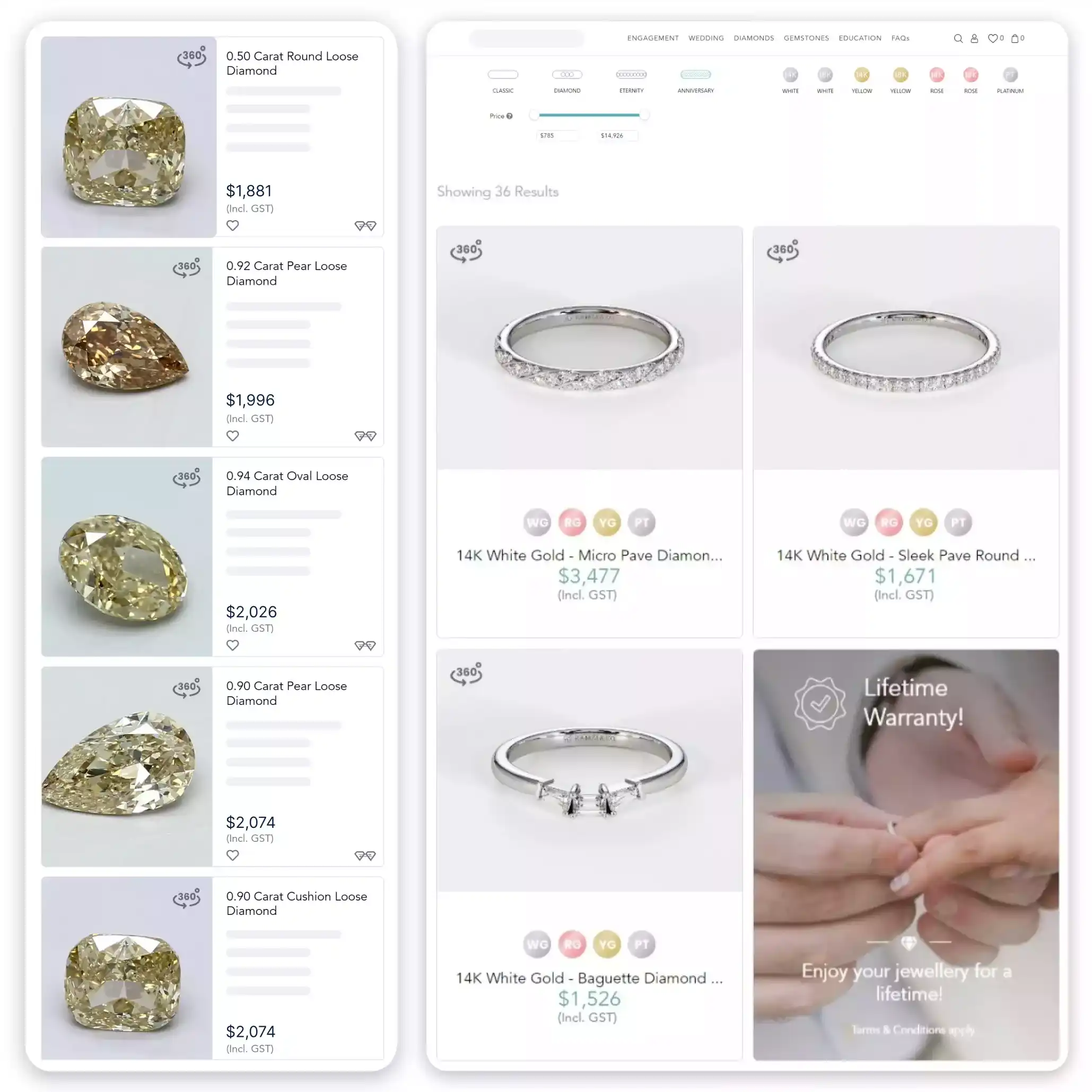 Keyideas can provide RapNet Instant Inventory Integration into the jewelry Magento2 website. You get the superb full-stack framework for this so that you can access it with ease. All data is stored on the RapNet server. Therefore, you can show thousands of diamonds on your website without having the cost of owning them. You can assess all the necessary information, reducing the load time on your ecommerce website server.
RapNet transforms a business into an online powerhouse in seconds, allowing it to reach a larger audience wherever they are. We can connect 20,000+ distinct styles of diamonds and jewels to the jewelry ecommerce store with RapNet Inventory Integration with ease.
OUR BLOG
How important is RapNet
API Integration for
Jewelry Websites?
Secured Diamond Trading Network
Used by Jewelrs Globally (Approx. 70 Different Countries)
Certified Diamonds with RapNet Instant Inventory Integration
Our Beautiful Jewelry Web Design Work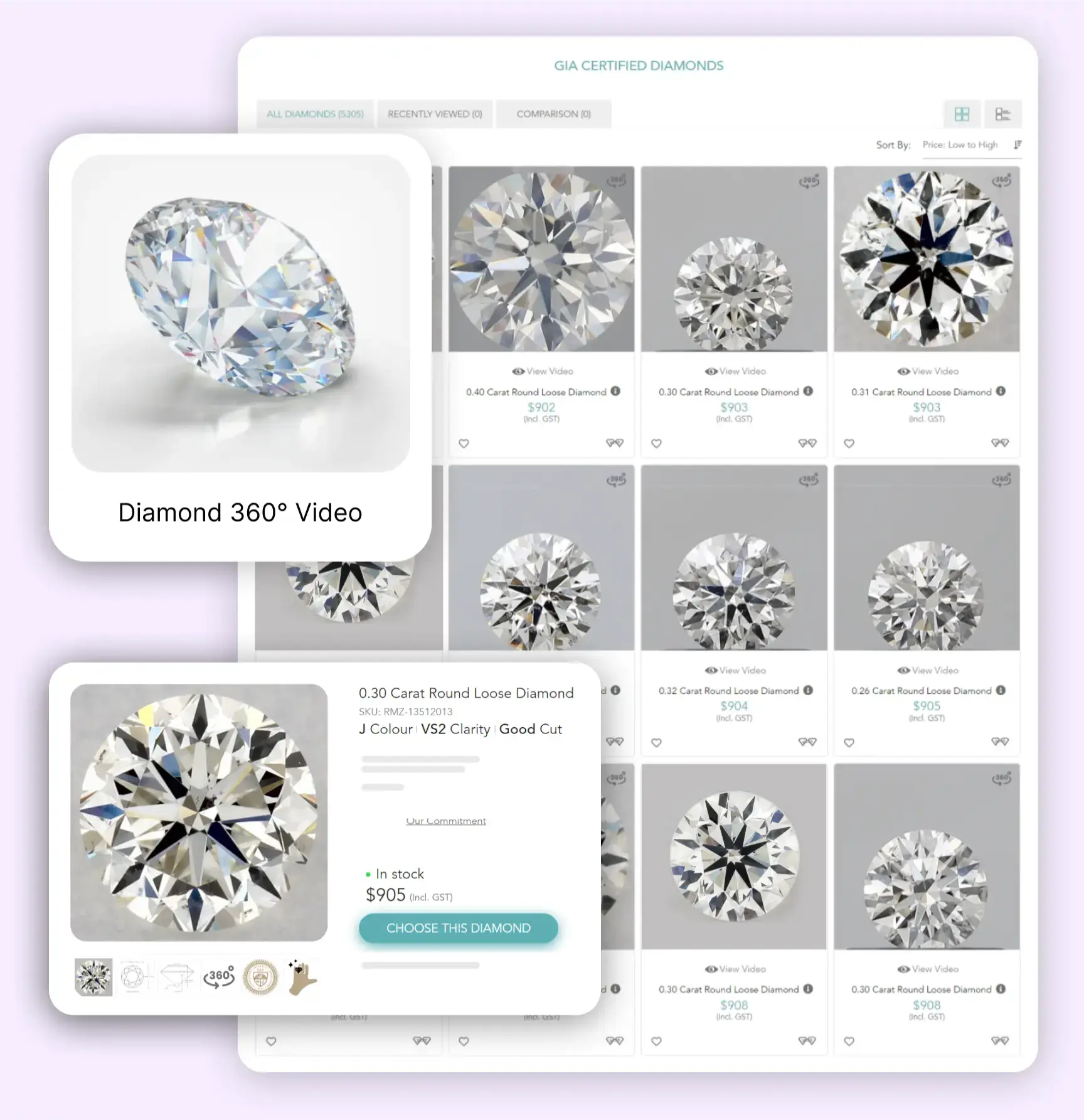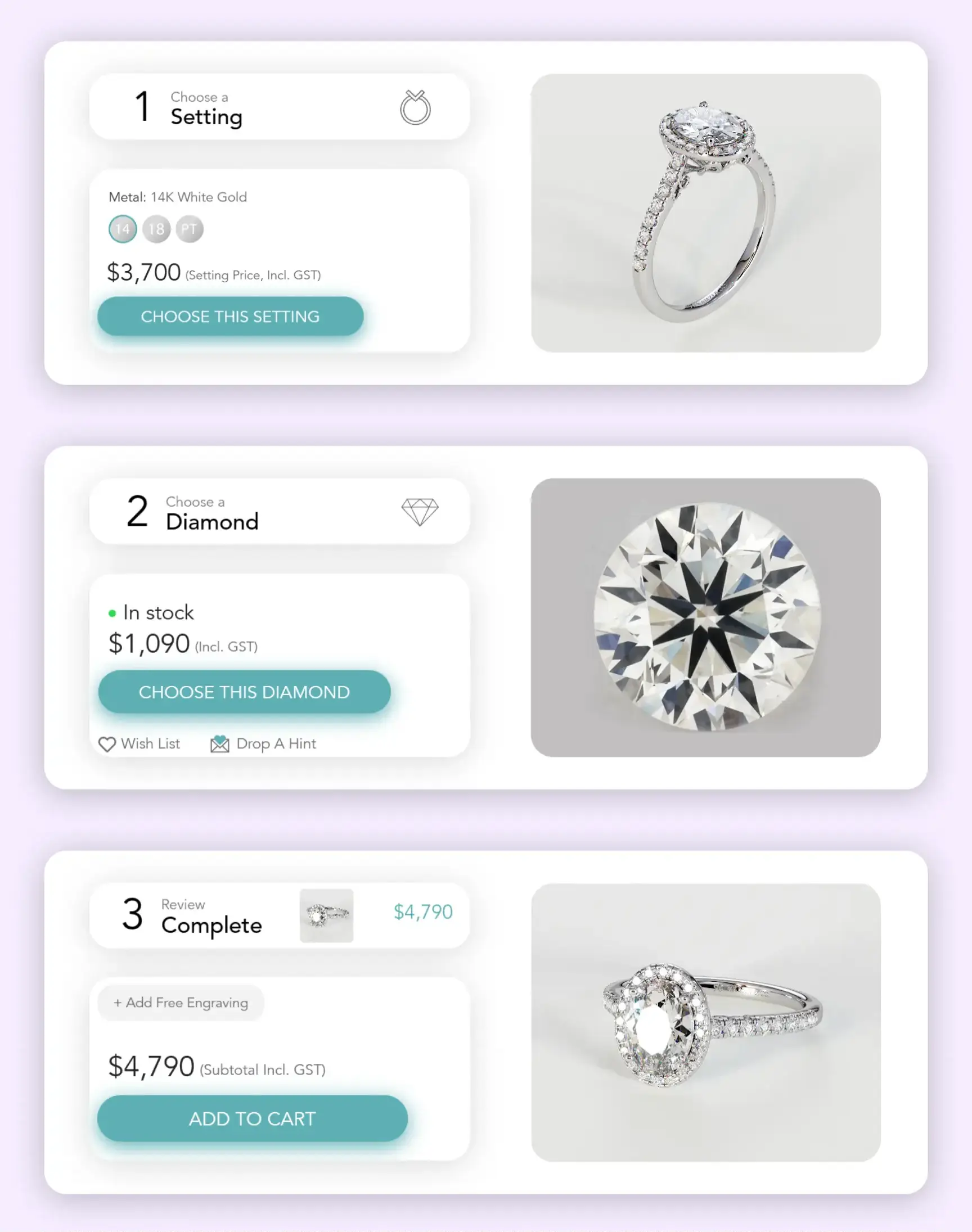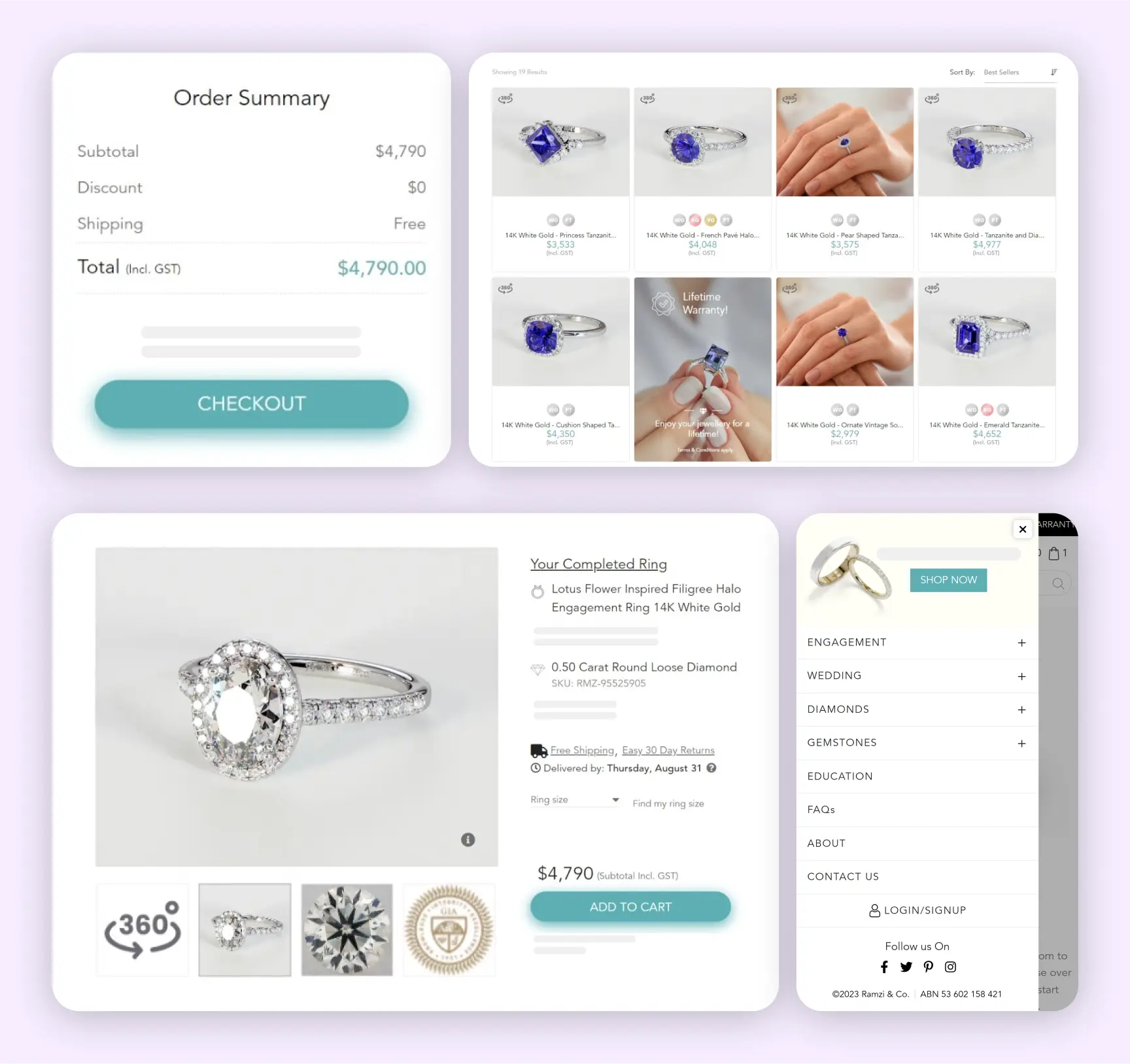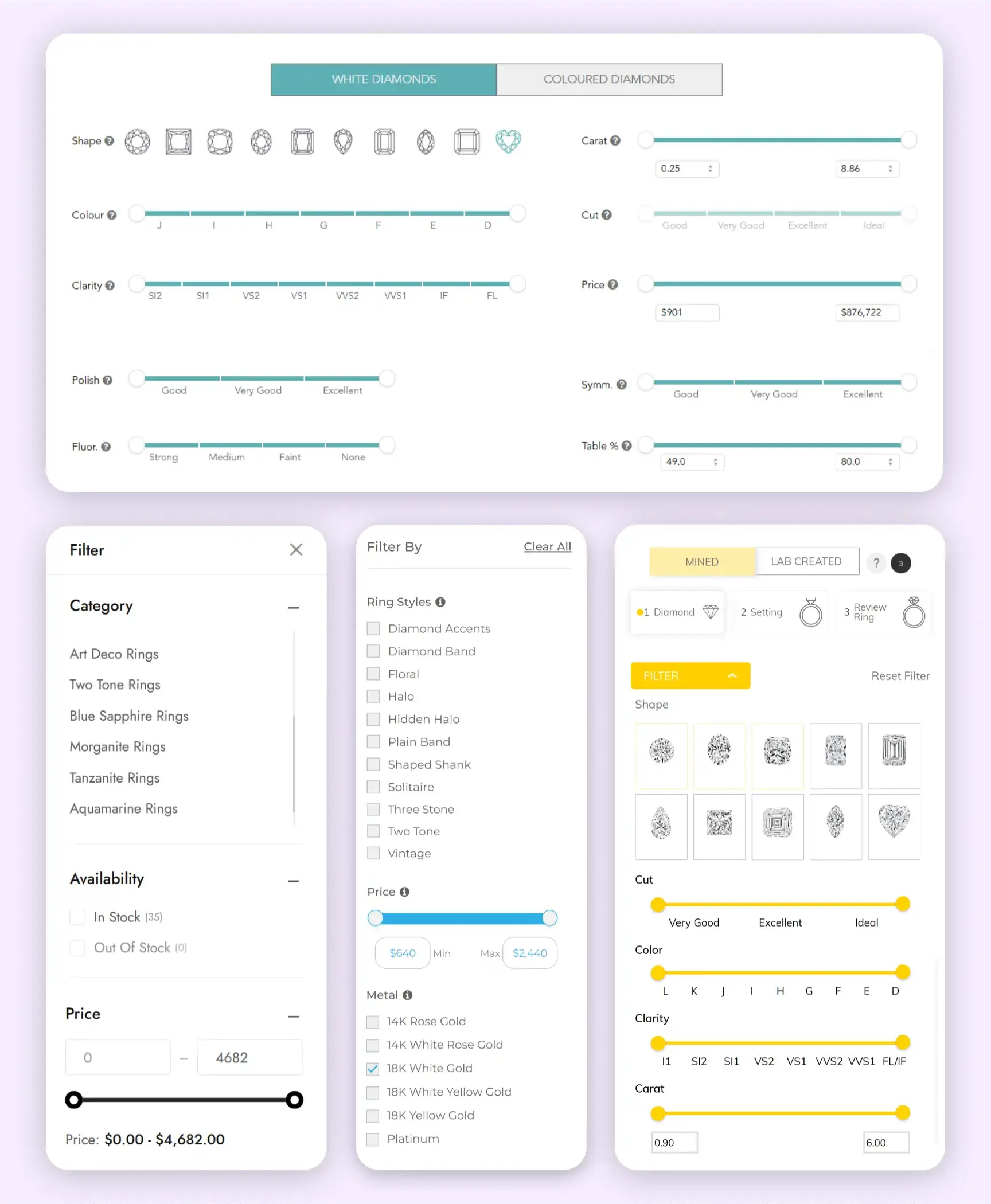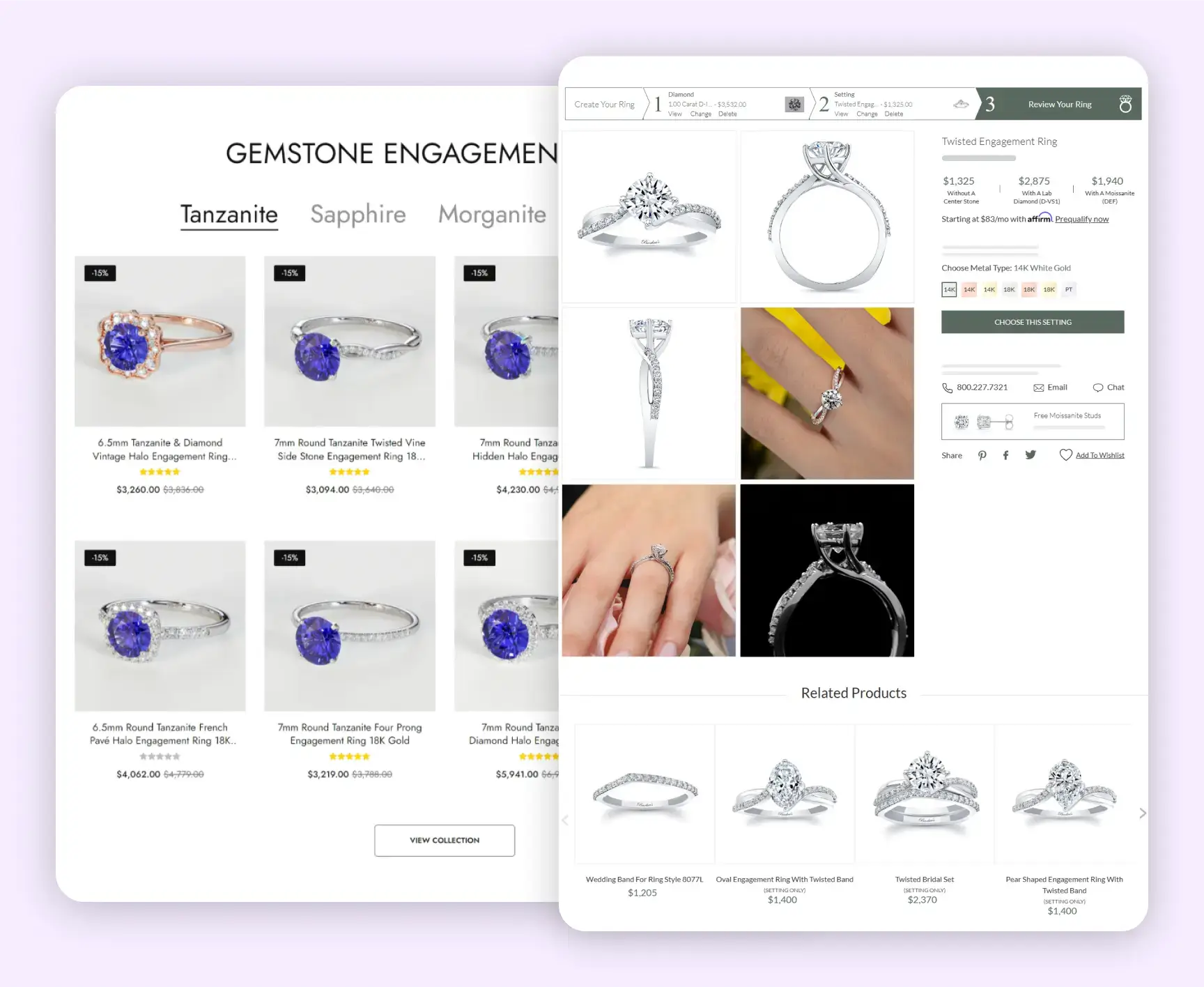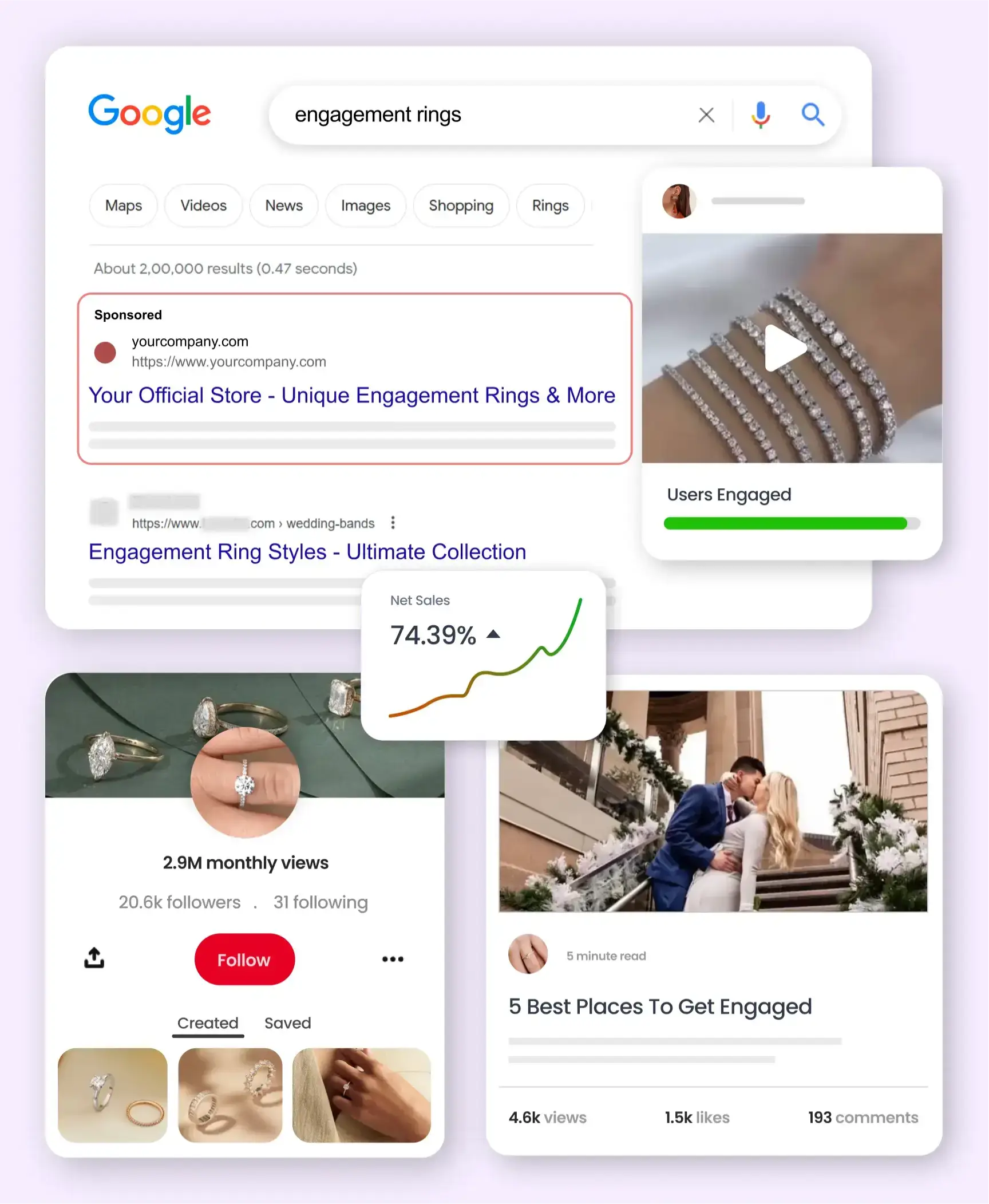 Advance And Best Diamond Integration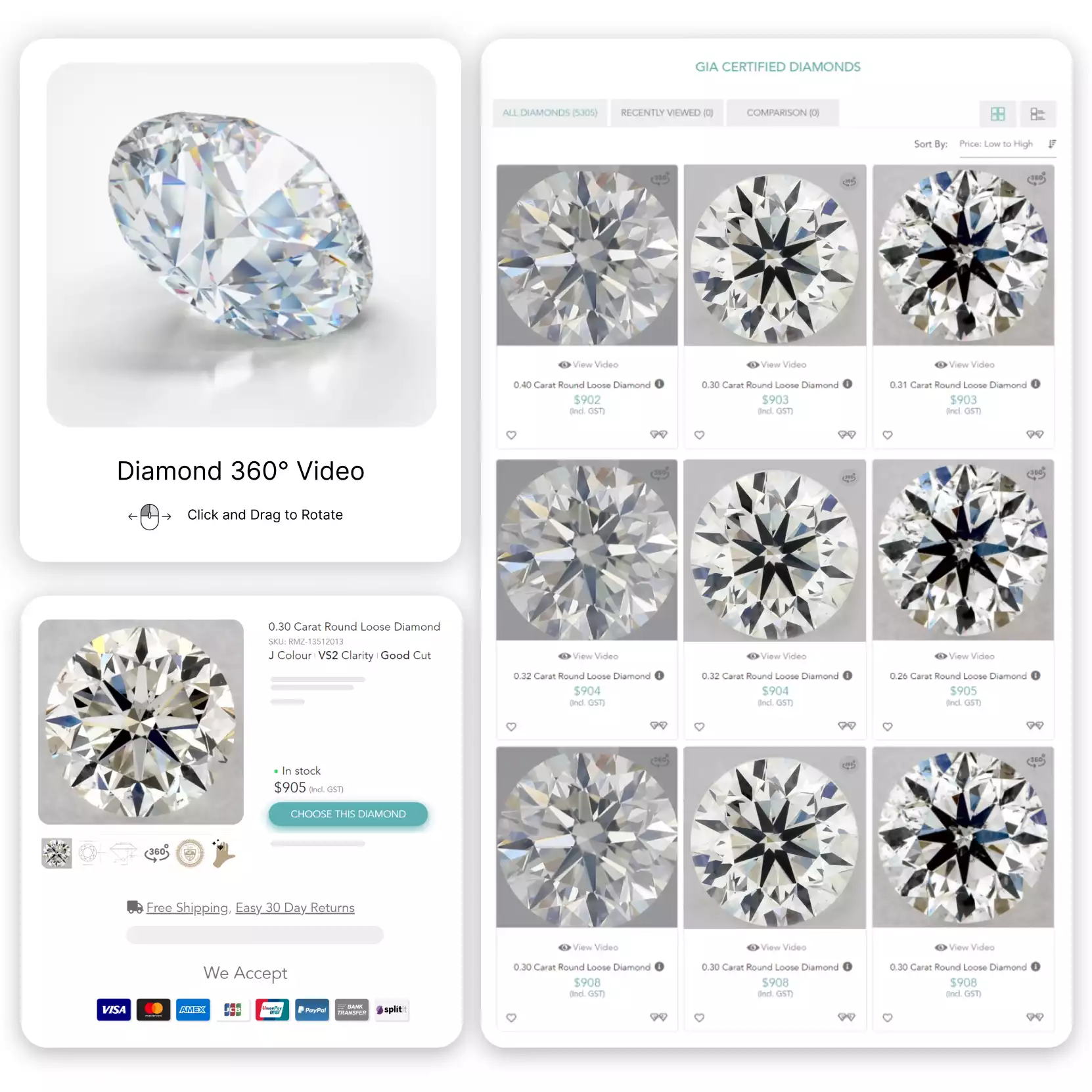 Now showcase more than 20,000+ diamonds on your website. With the most advanced diamond inventory integration. Our custom data import solutions including importing diamonds, images, and data from XML, and CSV files into your Magento, Shopify, or WooCommerce cart.
RapNet API Integration is a business-to-business (B2B) or shared-jewelry transaction in which suppliers and merchants sell and buy diamonds.
Professional Solution
The solution is a one-time expense with no recurring fees or charges per product imported. We have a broad specialization in integrating CSV feeds into your diamond or e-commerce website with a comprehensive feed updating automation.
Build Your Online Jewelry Store With Best RapNet Diamond Website Integration
Jewelry Website
Clean and Clear Graphics by UI / UX team
Diamond Integration
Add Nivoda, RapNet, VDB, and other APIs/CSVs
Ring Builder
User can create or build his own Engagement Ring
Diamond Filter
Allows users to select the perfect diamond for their ring
Jewelry Retouching
Emphasizing best features while minimizing flaws to attract your customers.
Jewelry E-commerce
Custom tailored solutions for growing your jewelry online business
Jewelry Marketing
Marketing and SEO Services to grow business 200%
Jewelry Website Pricing
Lower Total Cost Of Ownership (TCO) and Higher Return on Investment (ROI)
Why Choose Keyideas?

"
I have been working with Keyideas for quite a few years now. Their work is always done in a timely fashion and the overall value for the dollar is exceptional. I recommend Keyideas to anyone seeking a fantastic developer for any such work.
Isaac Gottesman,
dimendSCAASI, Chicago
FAQ About Keyideas RapNet Diamond Website Integration
Yes, our Jewelry Website Design Company provides complete full-stack website designing and advanced integrations. That includes RapNet's instant inventory API. We can design your jewelry website with WooCommerce, Shopify, Mangento2, AbleCommerce, etc. With each selection, we provide suitable integrations including the RapNet API integration. To make it even better for you, we don't just stop there. We have other diamond marketplace integrations, including Nivoda, Virtual Diamond Boutique, etc. to choose from.
Other than reducing your website load time, RapNet instant inventory integration has a major role in efficiently managing your diamond jewelry sale. We link your website with RapNet servers (not only that we have other multiple marketplace integrations to offer). According to the design and stone selected by your customer, you can directly buy it from the inventory without the cost of owning the entire range by yourself. This way you know and own the diamonds that are in demand and will be purchased by your buyers.
The process from the customer's side is simple and direct. Just like any other e-commerce website. Where they can choose from multiple diamond options or BYOR (Build Your Own Ring) with multiple filters including – engagement ring style, shape, metal, center stone, and much more. Even with a center stone choice, one can select their choice of the diamond – adding filters – size, carat, shape, cut, etc. Also catch us on LinkedIn for Why you need a jewelry website? updates.
From designing an e-commerce website to its production phase, we follow an organized procedure. We call it our 4D best web design process. This process of agile development helps clients to see a working release every 2-3 weeks. We incorporate client feedback and inputs at every phase. Making e-commerce website development swift and seamless along with RapNet. Click on 'Lets Talk' section to reach out us.
Mordy Karsch
Giving Back Promotions, San Francisco, CA
I had an amazing experience working with Keyideas - an excellent team of developers.

Isaac Gottesman
dimendSCAASI, Chicago
I would not hesitate to recommend Keyideas as a superior development house.

Lets Do Great Work Together!
Discuss your ideas. Connect now
We've successfully delivered over

leads for the client
© Copyright 2023. All Rights Reserved.