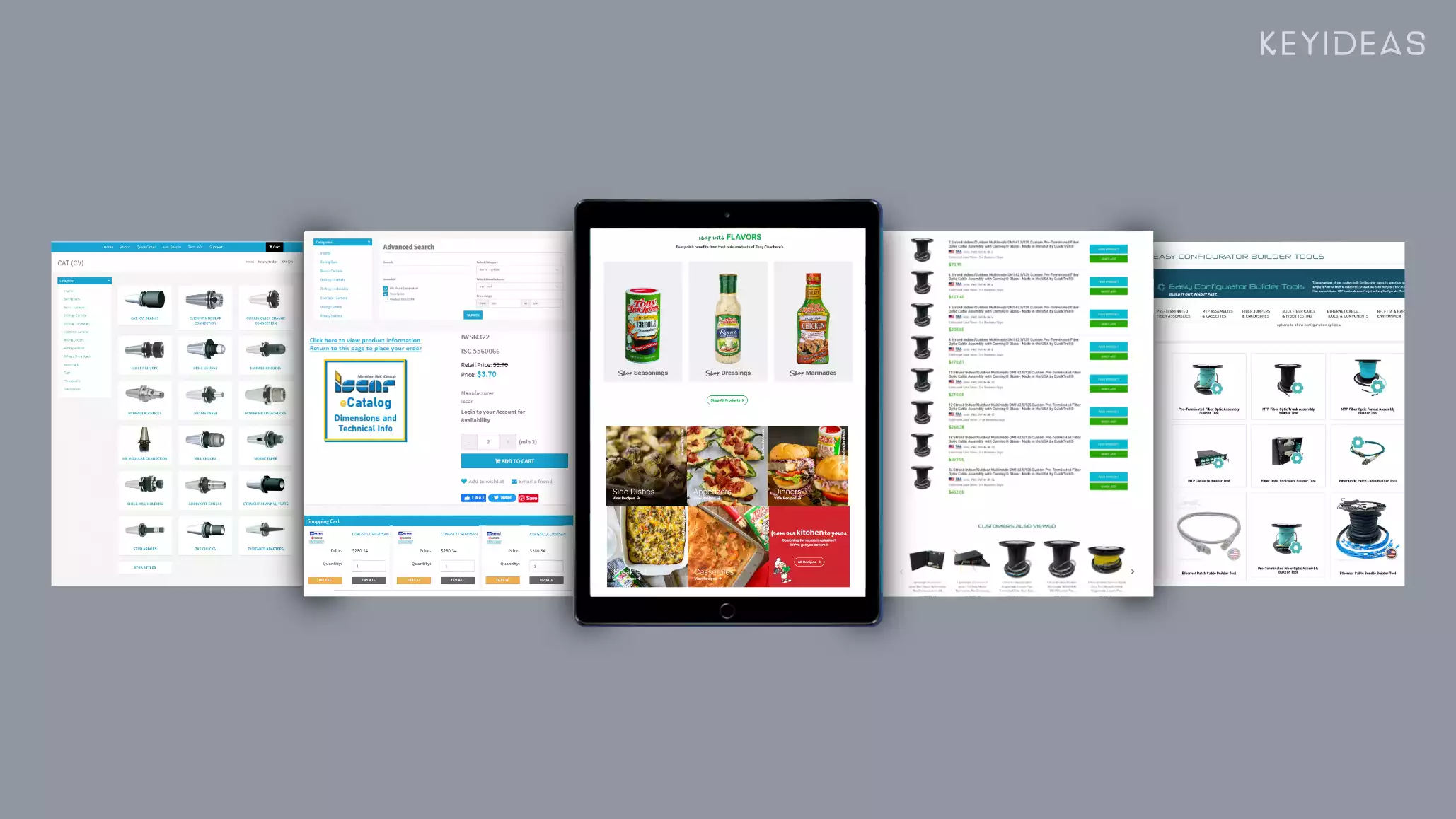 AbleCommerce is a comprehensive e-commerce development platform that supports online businesses worldwide. It is a popular platform because of its high-end features and functionalities.
AbleCommerce has helped businesses to build, manage and grow their online stores. That's the reason why thousands of E-Commerce websites globally are choosing AbleCommerce.
If you have done your research and decided to go for AbleCommerce-based e-store development but don't know how to get things rolling, this article is for you. You can hire expert heads to set up the platform according to your needs and requirements.
AbleCommerce set up by specialists, will result in a highly efficient online shopping platform. You are not alone in this ride. Many prominent industries are picking the AbleCommerce platform for their eCommerce store, including Food & Beverages, retail, Manufacturers, Automobile, Health, etc.
If you are not tech-savvy or want to divert your resources to other important tasks, this is the ultimate solution you must seek.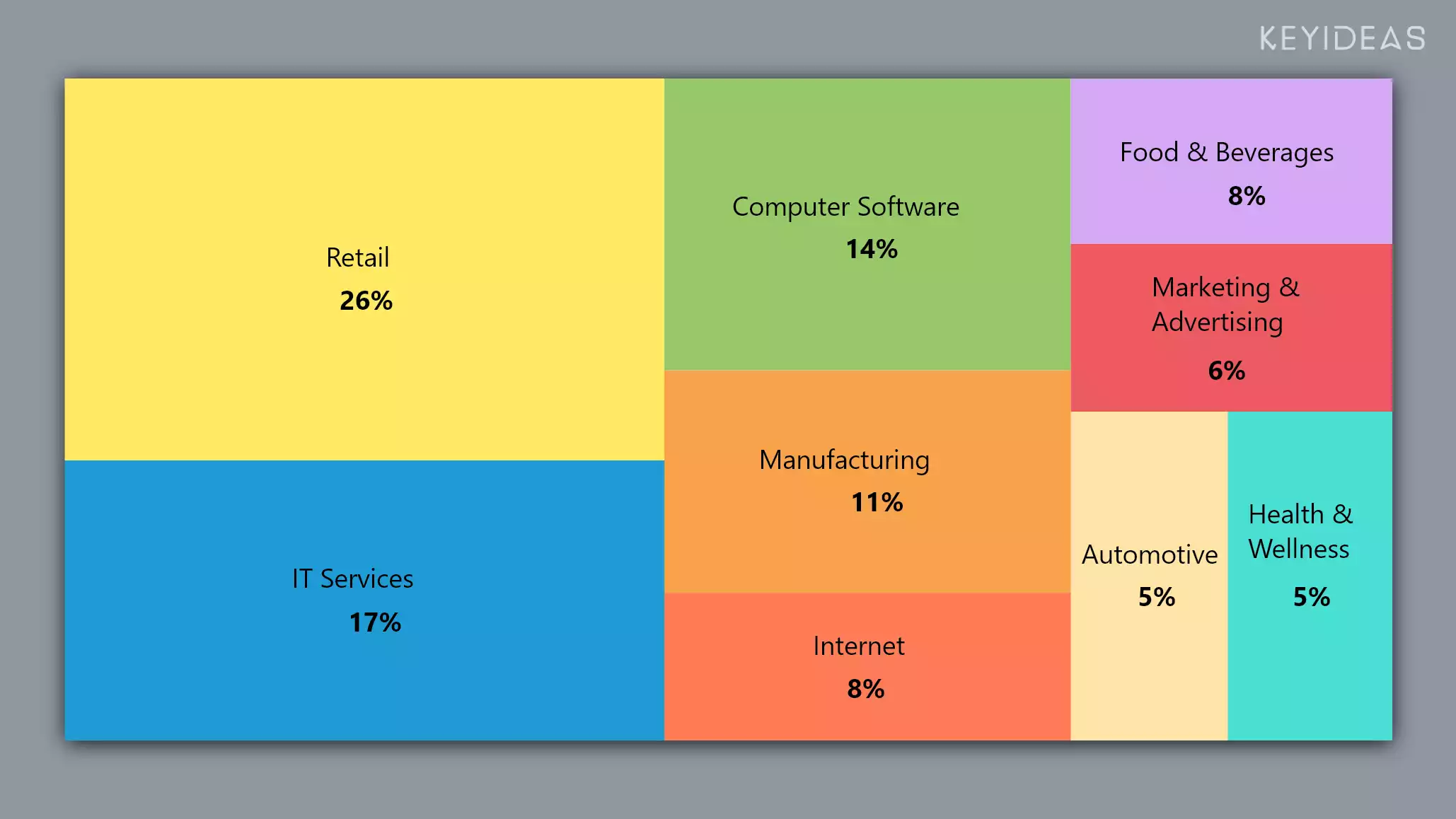 Why Do You Need AbleCommerce Development Services?
You can never neglect the power of expertise. Hiring a qualified AbleCommerce Development Agency brings expertise to the table.
Thousands of E-Commerce websites are built globally, but only a few thrive to serve. AbleCommerce developers make sure that you are investing your resources in the right way.
By ensuring quality services at competitive prices, Keyideas Development services aim to make your business a hit on the Internet. Keyideas AbleCommerce developers come with-
Over 16 years of web development expertise
7 years with AbleCommerce Development
A record ROI of 300%
Enhanced yearly revenue record of $100,00
End-to-End support framework with smooth communication
All these functionalities are transforming the way people shop. Over time, jewelry business owners are also witnessing the same pattern. The companies that have started their best Jewelry E-commerce website with us have seen a 300% increase in ROI.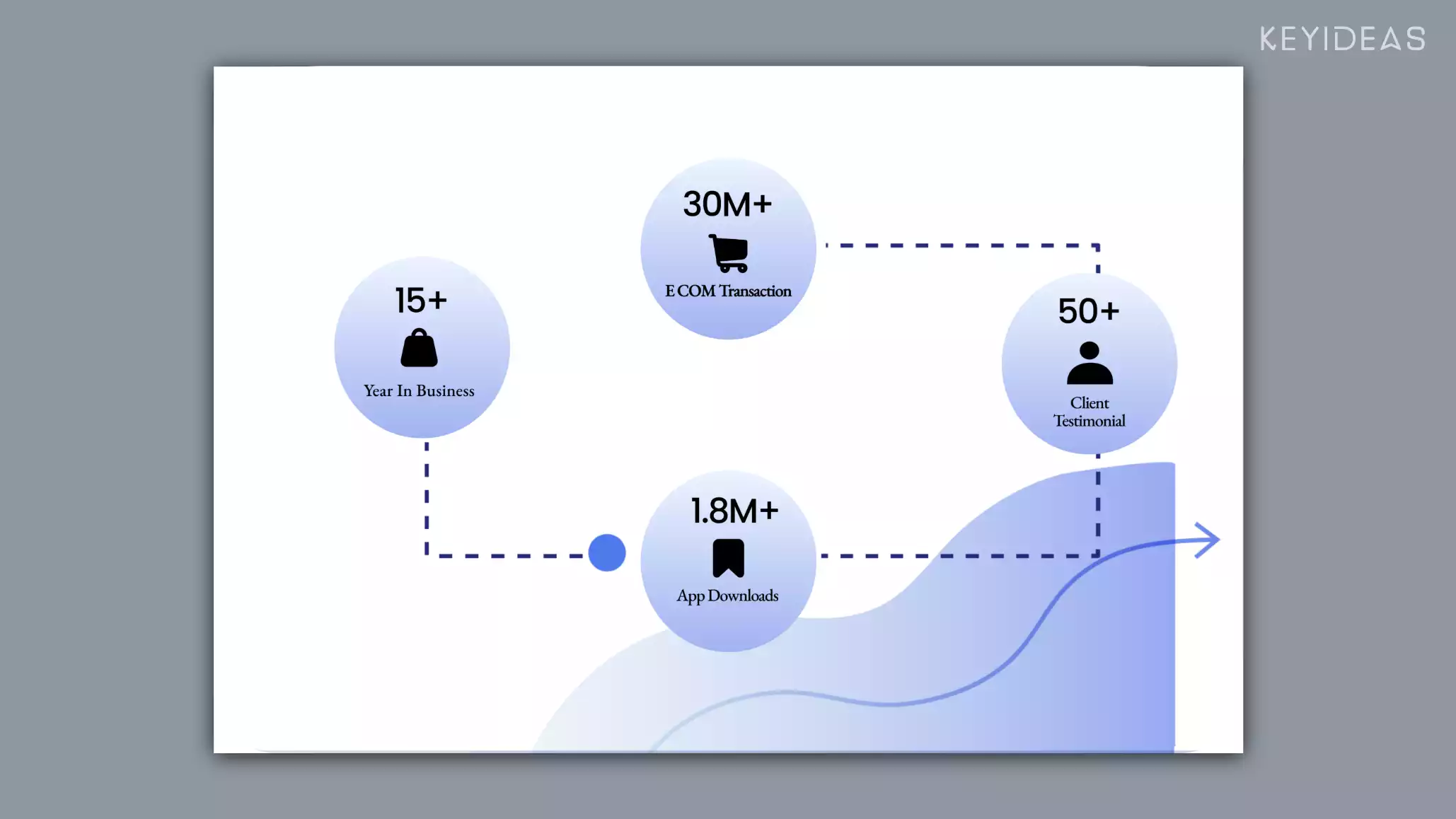 10 Advantages Of Hiring The Best AbleCommerce Development Agency
70% of an e-commerce store's failure can be attributed to technical and design problems. For a fail-proof web development, platforms like AbleCommerce demand intensive back-end and front-end processing.
High-level technical proficiency and a creative web designing mind are required for this. It's hard to find professionals who possess them all. However, Keyideas offers all of them.
Let's discuss the top 10 advantages of hiring the best AbleCommerce Development Agency.
AbleCommerce Development Agency Expertise
AbleCommerce is a power-packed eCommerce platform designed for all sizes of businesses. Whether you are an online beginner or a pioneer, you can pick AbleCommerce for your E-Store. Hiring specialized developers ensures that you encode the utmost potential of this platform. They can efficiently leverage their features and capabilities to your specific requirements.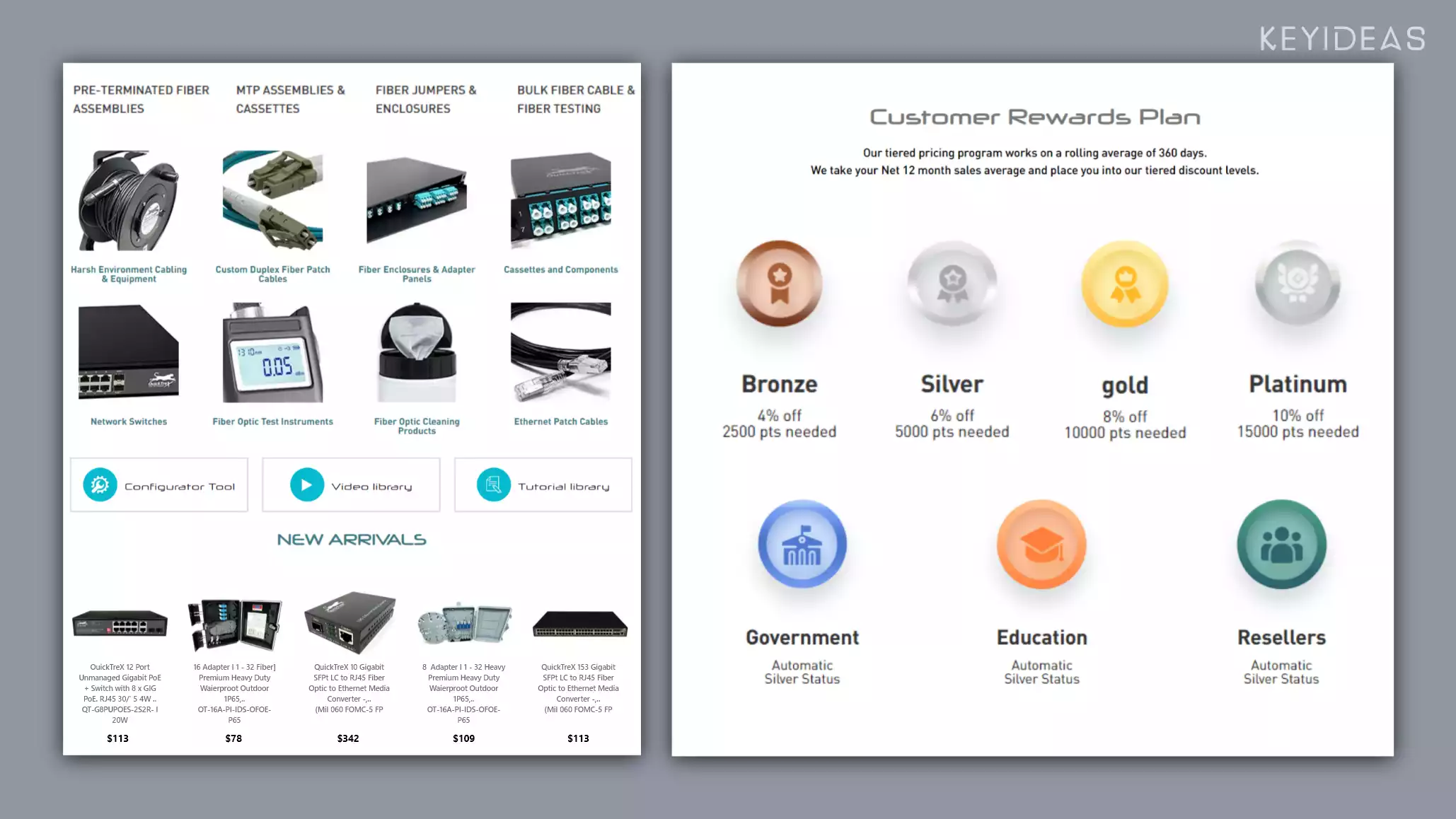 Customization & Flexibility
AbleCommerce developers tailor the platform to match your specific business needs. They can help you-
Create Custom Themes
Product Videos, Popular Searches, and Product Reviews
Design layouts and Brand Identity
Fulfill User Experience Goals
Give you on-demand categories, filters, product segmentation, etc.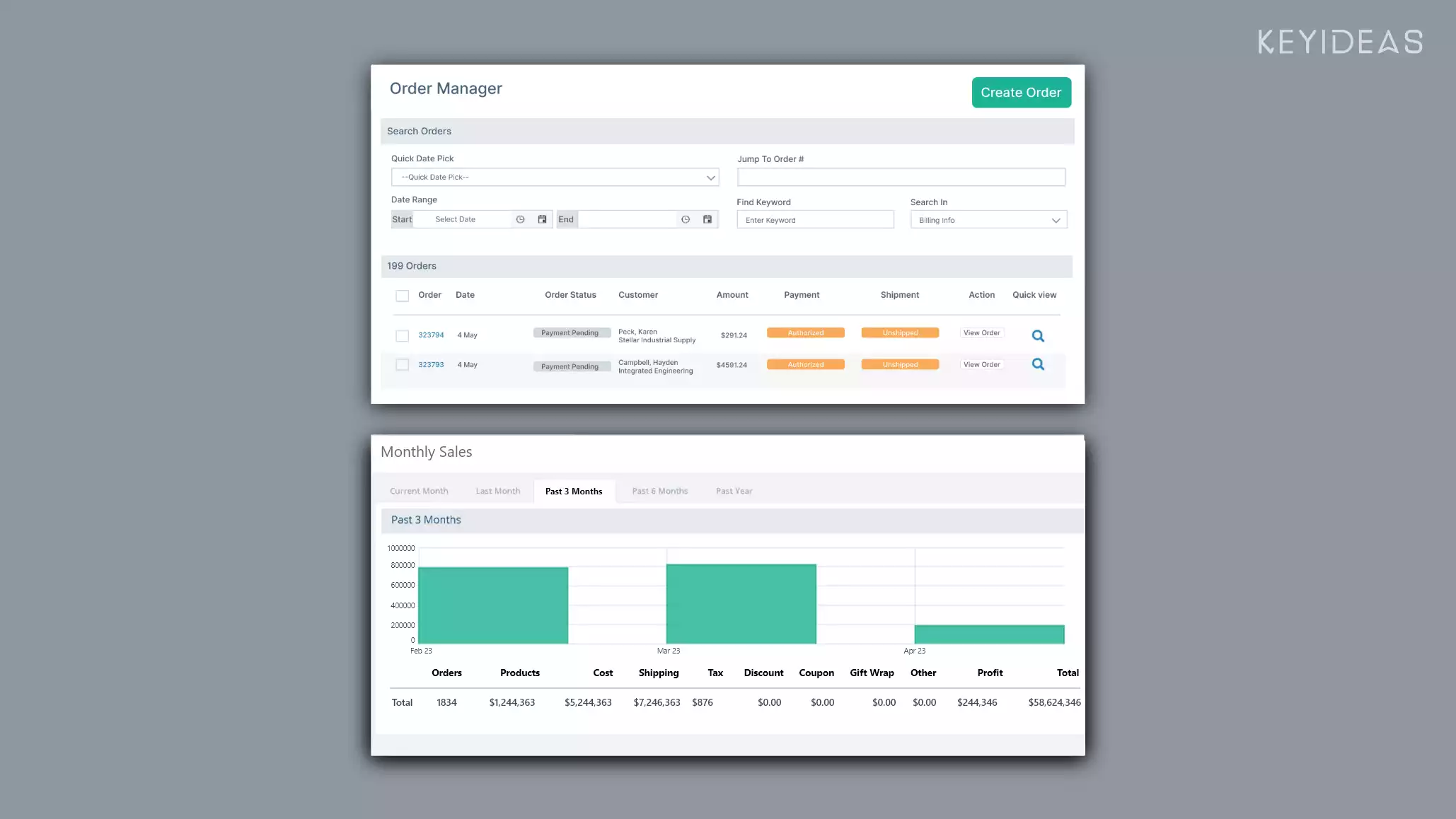 Integration Capabilities
If you have existing systems or third-party tools, we can integrate them with your E-Commerce website. AbleCommerce developers can handle the integration process seamlessly.
They can help you connect your website with various payment gateways, shipping providers, inventory management systems, CRM software, and other applications, enabling smoother data flow and enhancing the overall functionality of your eCommerce platform.
Security & Performance- AbleCommerce Development Agency
There are a lot of data that you need to safeguard to maintain the functioning and credibility of your website. AbleCommerce developers can implement robust security measures to protect all-
Sensitive customer data
Ensure secure transactions
Guard against security threads
Optimizing performance
Optimizing code, database queries
Implementing caching techniques for faster load time and better user experience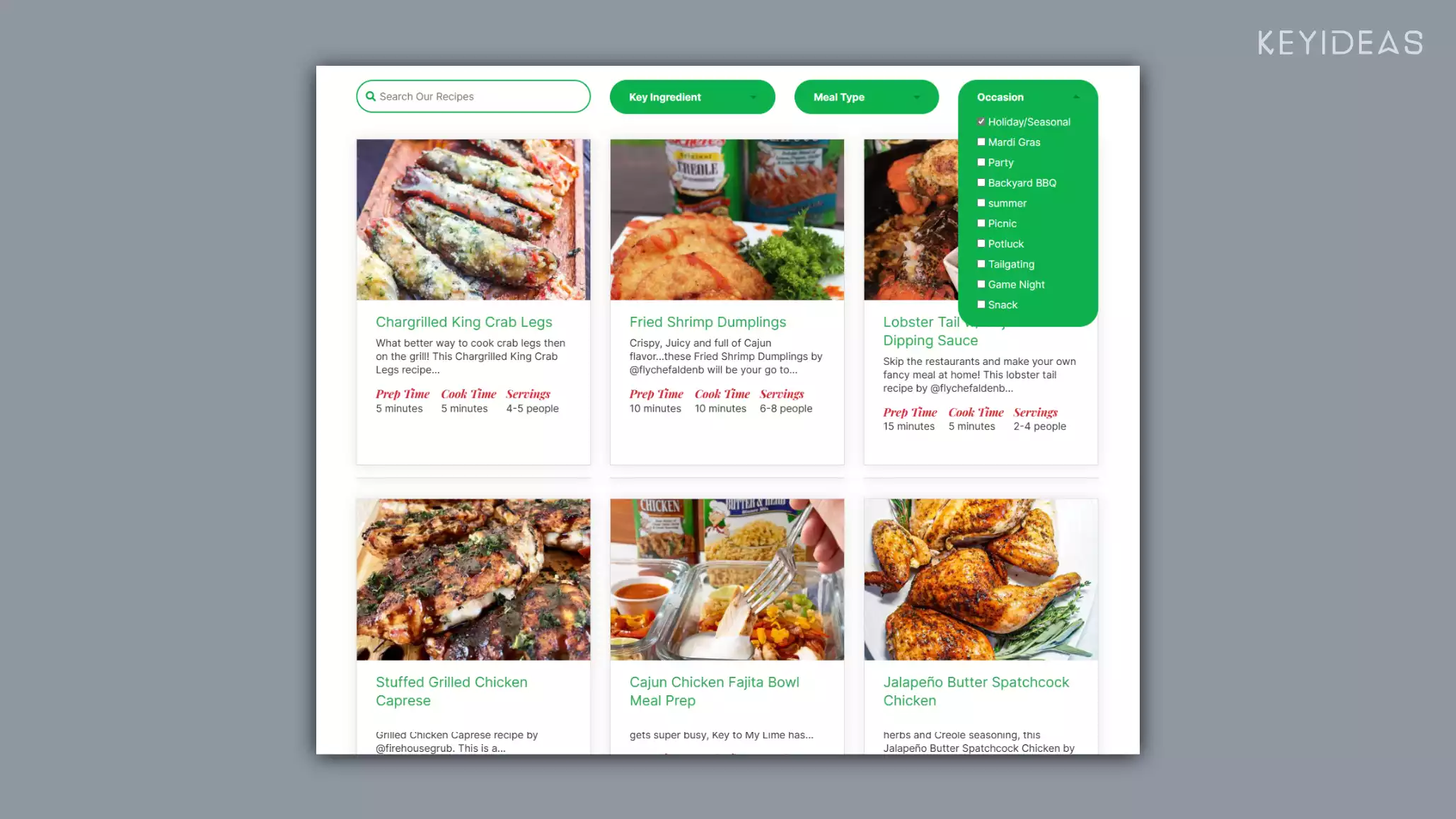 Ongoing Support & Maintenance
Hiring AbleCommerce Development agency provides end-to-end support and maintenance for your E-Commerce platform. We handle and rectify-
Bugs and errors
Perform regular updates
Provide technical support and assistance
Ensures your website is up-to-date
Check the overall functioning of the live website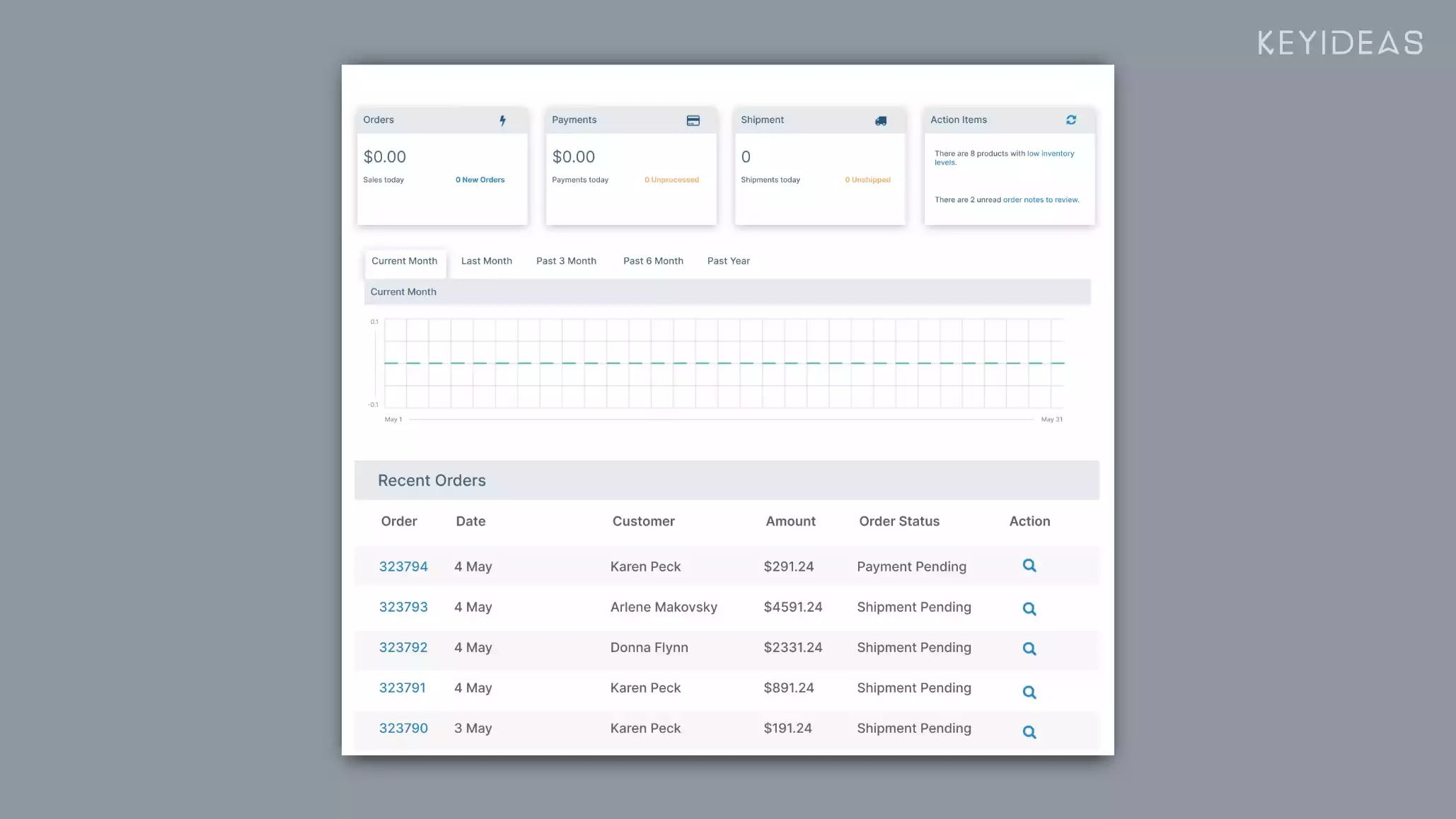 Cost & Time Efficiency- AbleCommerce Development Agency
With our experienced developers, you can streamline the development process to the full extent. Reduce development time and achieve faster time-to-market for your eCommerce website.
Product Management Made Simple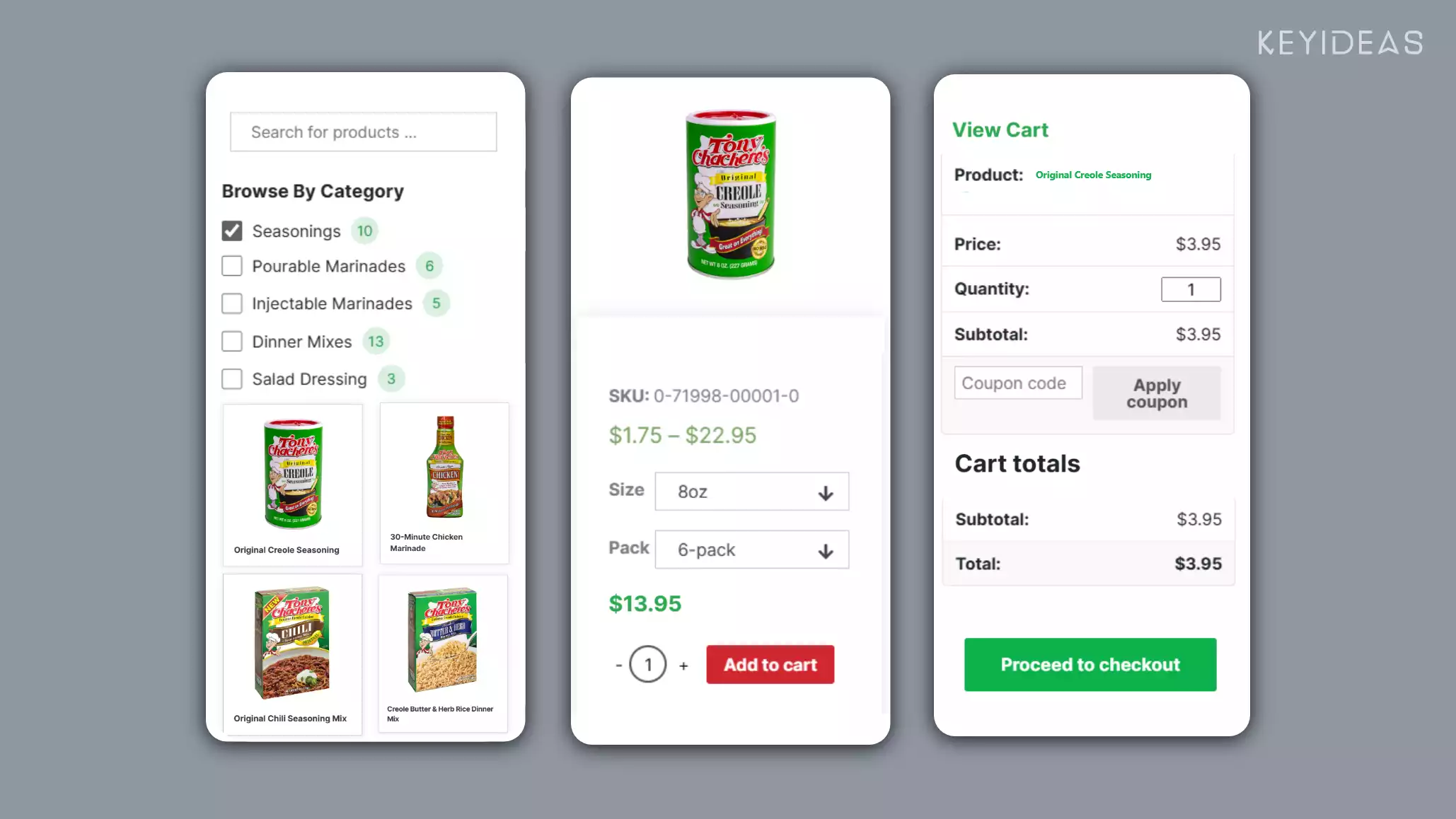 Experience in smooth product management with more than 7 years of expertise in just developing for AbleCommerce. Our specialists manage products by adhering to a well-organized methodology for product management.
Specifying the Product's Vision and Purpose
Market and Competitive Analysis
Specifying Product Needs & developing product road maps
Cross-functional teams and stakeholders working together
Analysis and implementation of ongoing feedback
Release/Deployment and Support Follow-ups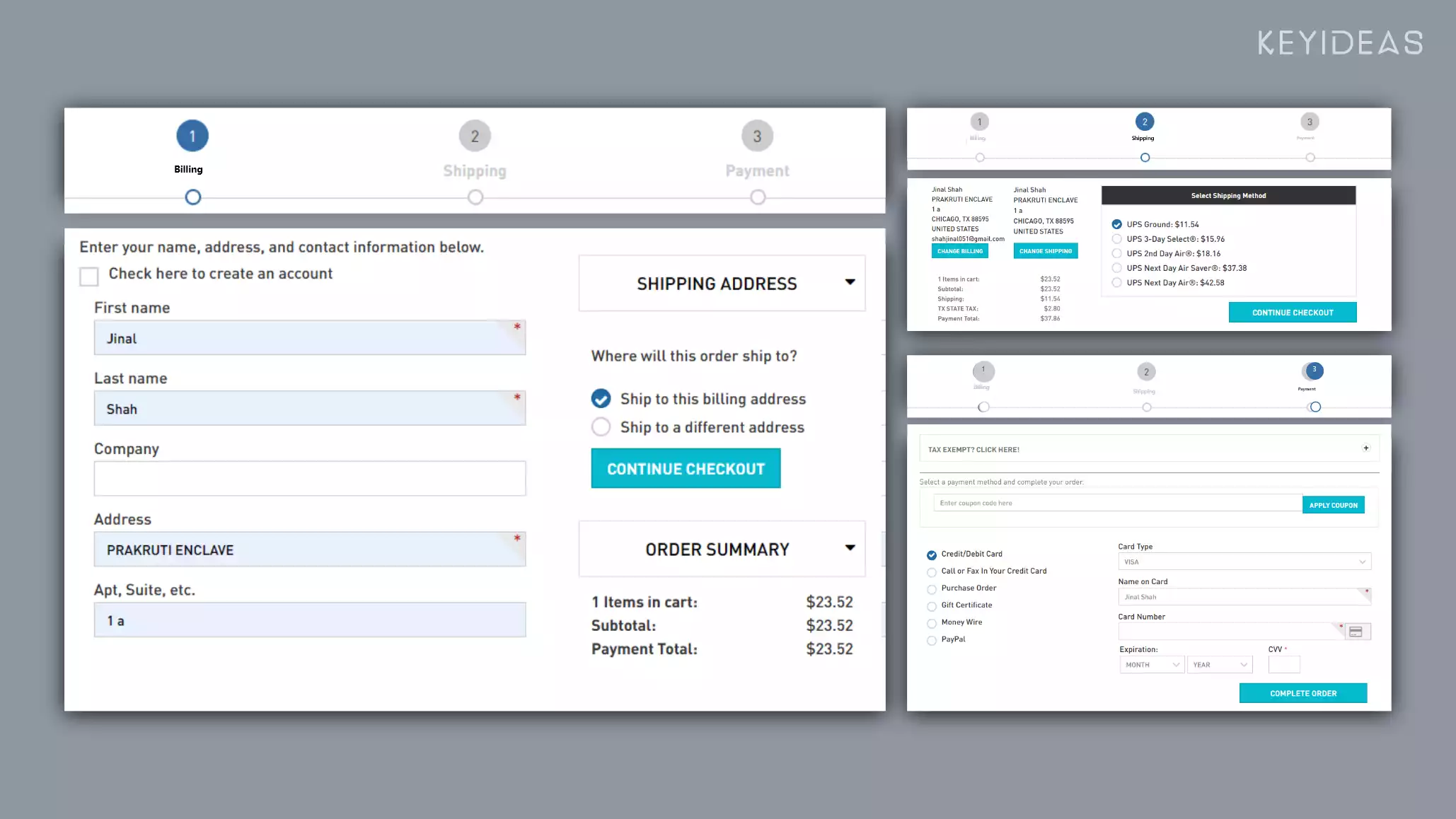 Fast & Smooth Communication and Feedback
We believe in keeping things aligned. Our team remains in touch with your team to keep things rolling in the way they should progress. Managing development per your requirements and maintaining transparency makes the difference in our deliverability.
Our AbleCommerce Programmers remains in touch you.
Strong UX/UI Designing
About 80% of people will only make a good impression of your sight if they have a good navigation experience. We make sure it never happens to you. Making strong UX/UI designs that are meant to delight your customers.
User journey analysis
A/B Testing
Skilled and experienced UX/UI developers
Innovative and creative ideas
All-Device friendly design
API Integrations, Plugin Development, and Payment
Every eCommerce website is complete with a solid API integration framework. We add important APIs and third-party integrations to your E-Store.
Our DevOps team creates custom plugins and optimizes them, including the multiple payment options that are your business's final point of sale.
Conclusion
Our expert team works as an extended team for you, where we will focus on innovation, performance, and collaboration. With the changing shopping habits of the new general, it is important to make a solid shift to online business. We help you to advance your online shopping game and remain consistent with your growth.
Popular search keywords: AbleCommerce Development Services, asp.net development services, dot net development company, Xamarin app development company.
Apart from developing and Designing your eCommerce website, we provide our clients full-fledged Digital Marketing Services. That includes- That includes- Google ads, Content Marketing, SEO, Email marketing, Social media marketing, and much more for an all-around digital presence of your online brand. .NET application development company builds apps for popular business domains.
Discuss your ideas. Connect now
We've successfully delivered over

leads for the client
© Copyright 2023. All Rights Reserved.