Hire AbleCommerce Developers Services To Build An Ecommerce Website For You!
The ecommerce industry is growing at a rapid pace. You need an effective and efficient shopping cart system to stay ahead of the competition. At Keyideas, we have been working with AbleCommerce Development services for years, and we know how to build a top-notch ecommerce website that will help your business grow. When you hire AbleCommerce Developers, you can get a customized solution at an affordable price without compromising quality or reliability. Our team has extensive experience building successful websites using AbleCommerce as our preferred platform. We are ready to deliver high-quality solutions within your budget timeframe so you can focus on other important aspects of your business At the same time, we handle the technical end of things for you.
Why You Need To Hire AbleCommerce Developers To Become Truly Scalable Ecommerce Company?
AbleCommerce is a great platform for building ecommerce websites. It has over 25 years of experience in the ecommerce retail market, which means AbleCommerce has successfully solved not only common problems but also complex problems when it comes to building ecommerce websites.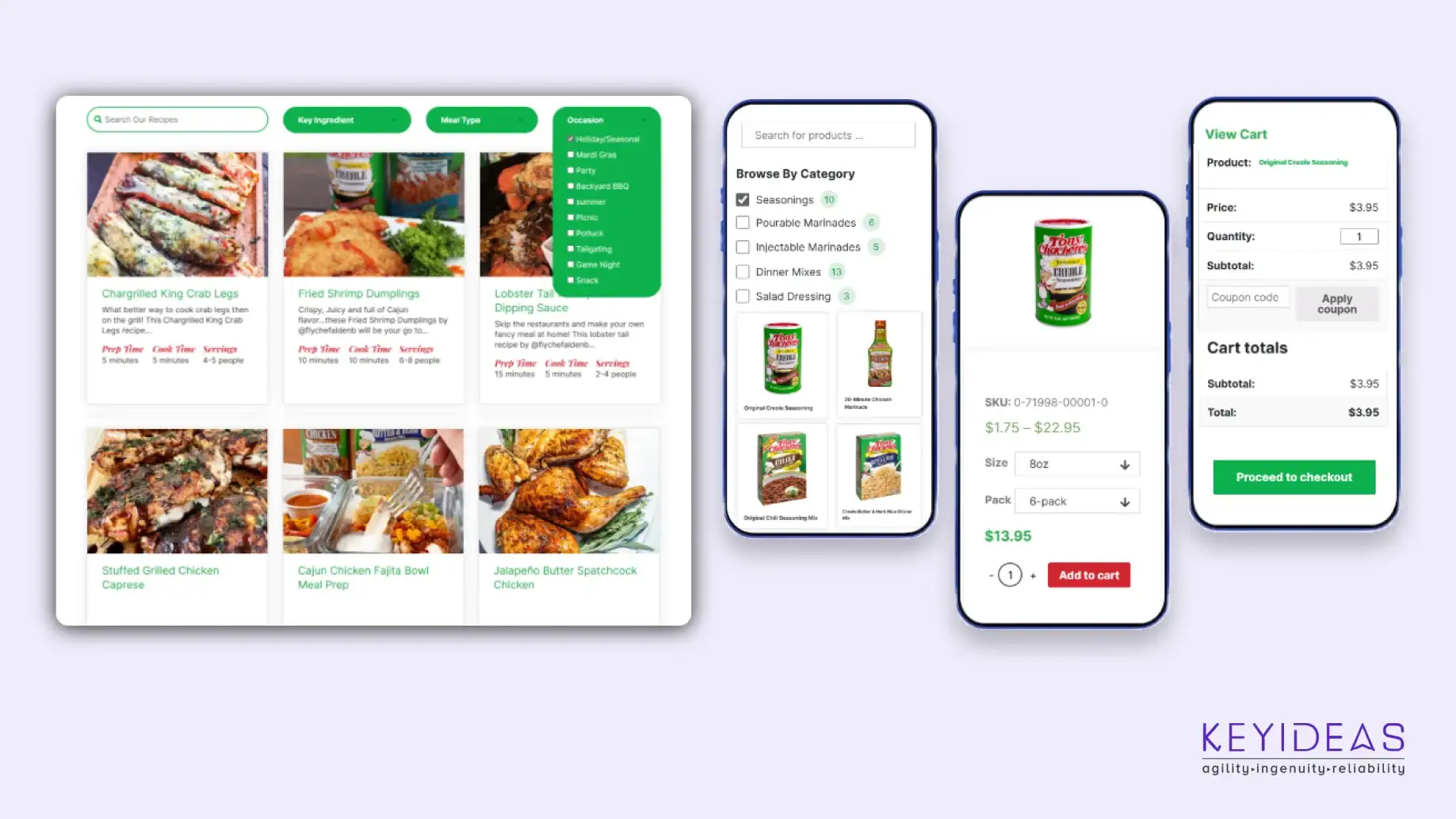 Harness These AbleCommerce Website Features
1. Rule-based Product Import and Export
This feature is very important for online businesses as they must effortlessly import and export product information. It comes with pre-defined templates; you can build your template if that makes it easier.
2. Unlimited Product Options
For ecommerce websites where options are an important part of the product offering, AbleCommerce has unlimited options. You can create unlimited options for each product and control how these are displayed on the website.
3. Shopping Cart with Coupons and Discounts
One of the most important aspects of an ecommerce website is the shopping cart. AbleCommerce shopping cart allows customers to add multiple items, choose from various shipping methods, and use coupons and discounts.
4. Robust Tax Features
Ecommerce websites must handle taxes in various ways, and AbleCommerce has robust tax features. You can configure the tax system to match your specific business requirements, and there are built-in tax calculators to help customers figure out the taxes on their purchases. AbleCommerce is a great platform for online businesses, and if you're looking to build an ecommerce website, then you should definitely Hire AbleCommerce Developers Services. You'll find that AbleCommerce offers everything you need to create a successful ecommerce website.
5. Hire AbleCommerce Development Services To Get a Wide Range Of Payment Gateways
AbleCommerce supports many payment gateways, so you can choose the one that best meets your needs. Some of the supported gateways include PayPal, Authorize.net, and 2Checkout. If you're looking for a robust ecommerce platform that offers a wide range of features, then AbleCommerce is the platform for you. The list of benefits offered by AbleCommerce is practically endless. Its proven track record has made it the most popular ecommerce development platform globally, with companies of all sizes using it to power their ecommerce stores.
A To Z Of AbleCommerce Development Services – Everything Your Ecommerce Website Needs
A successful ecommerce website is characterized by several features. These include a secure payment gateway, a customer display system, and the ability to print labels. At Keyideas we offer AbleCommerce developers services that can help you develop ecommerce websites for any business. So if you're looking to build an ecommerce website with AbleCommerce, browse through our AbleCommerce development services.
Our AbleCommerce developers can help you create an ecommerce website that's fast and reliable so your customers will stay on your site.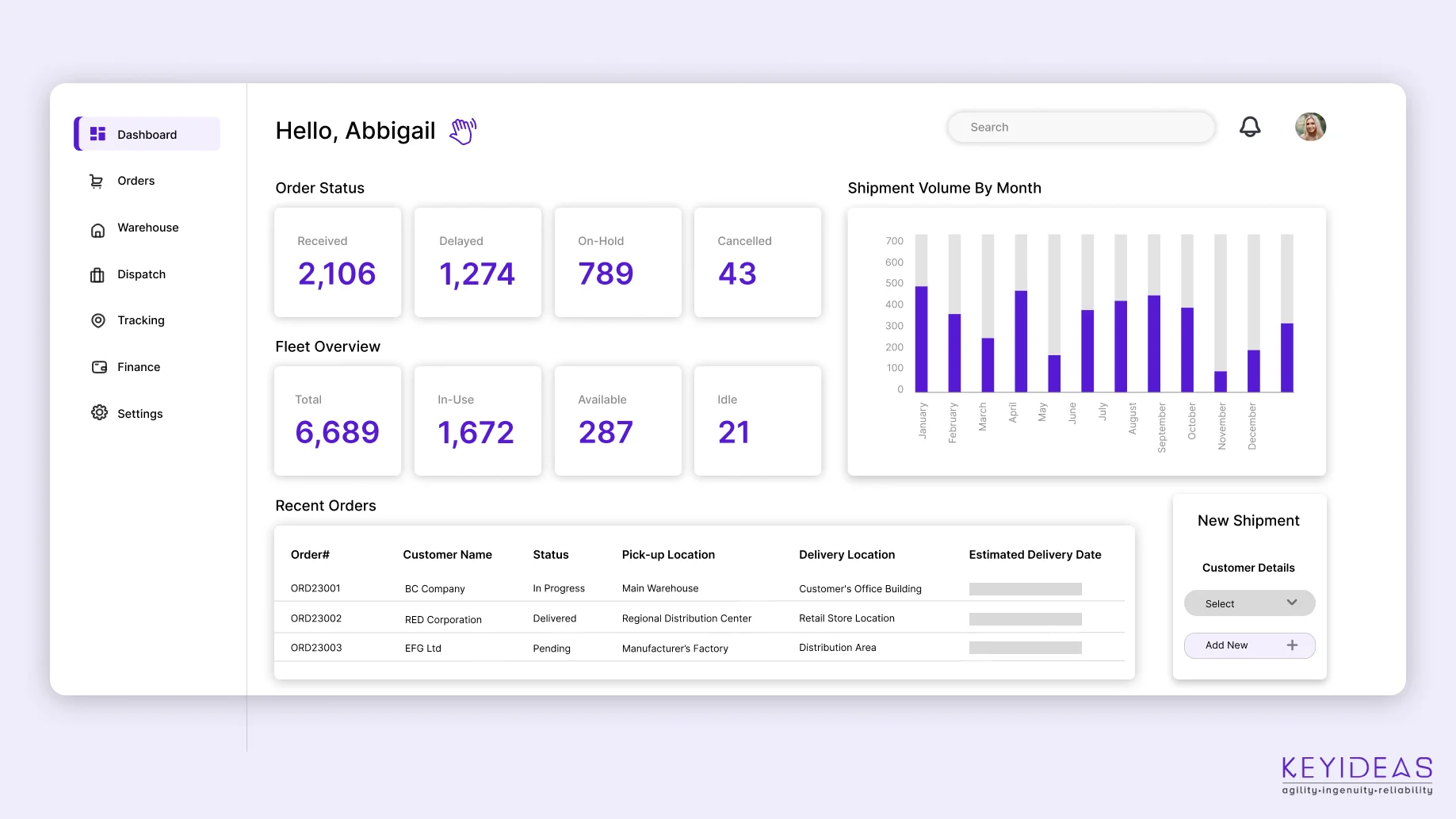 1. Hire AbleCommerce Developers Services For Robust Ecommerce Websites
For any business looking to build a robust ecommerce website, Keyideas can help. In fact, the robustness of an ecommerce website is one of the most important factors for online shoppers. According to researchers, 43% of online shoppers will abandon a purchase if the website is too slow or crashes. They'll build an ecommerce website using the latest frameworks to ensure it has the speed, security, and robustness that people now expect from their online shopping experiences.
2. Enjoy Secure Payment Gateway Integration
A payment gateway is the first thing online shoppers look for in an ecommerce website. One of the main things online shoppers look for in an ecommerce website is a secure, fast, and reliable payment gateway. Avoid rejection: Enhance your success rate and sell more products with customer loyalty by empowering your customers. Loyalty is one of those things you can't buy; it's earned. At Keyideas, we understand the importance of a secure payment gateway to reduce the chances of online shoppers abandoning their purchases. This will ensure that your customers feel safe and secure when shopping on your website. We offer secure payment gateway integration with all our ecommerce websites.
3. Hire AbleCommerce Developers Services For a Simple and Easy-to-use Interface
When it comes to ecommerce websites, simplicity is king. Online shoppers don't want to spend time figuring out how to use your website. They want to find what they're looking for and make a purchase. It has been proven in recent studies that online shoppers abandon their purchases when the website they are browsing is too complicated. An easy-to-use interface is one of the most important factors for online shoppers.
They'll design an interface that's easy to navigate and simple to understand. It will make it easy for your customers to find what they're looking for and purchase quickly and easily. That's why you should Hire AbleCommerce Developers Services to build websites that are easy to use. They can list their products for sale, so customers will know what they offer. They'll be able to monitor their orders and inventory from a central location, meaning it's easier to keep track of their business.
4. Plugin and Module Development
For ecommerce businesses, plugins and modules are important to their websites. From contact information to wholesale management features, there are numerous features that your website will require to meet the needs of your business. At Keyideas We Offer Plugin And Module Development For AbleCommerce Ecommerce Websites.
5. Hire AbleCommerce Developers for Maintenance and Support Services
Once your ecommerce website is up and running, you'll need to maintain it and support your customers. You can rely on us for your website's day-to-day maintenance and support tasks. It will allow you to focus on running your business and expanding your online presence.At Keyideas, we offer maintenance and support services for AbleCommerce websites.
Find The Affordable & Experienced AbleCommerce Developers You Need!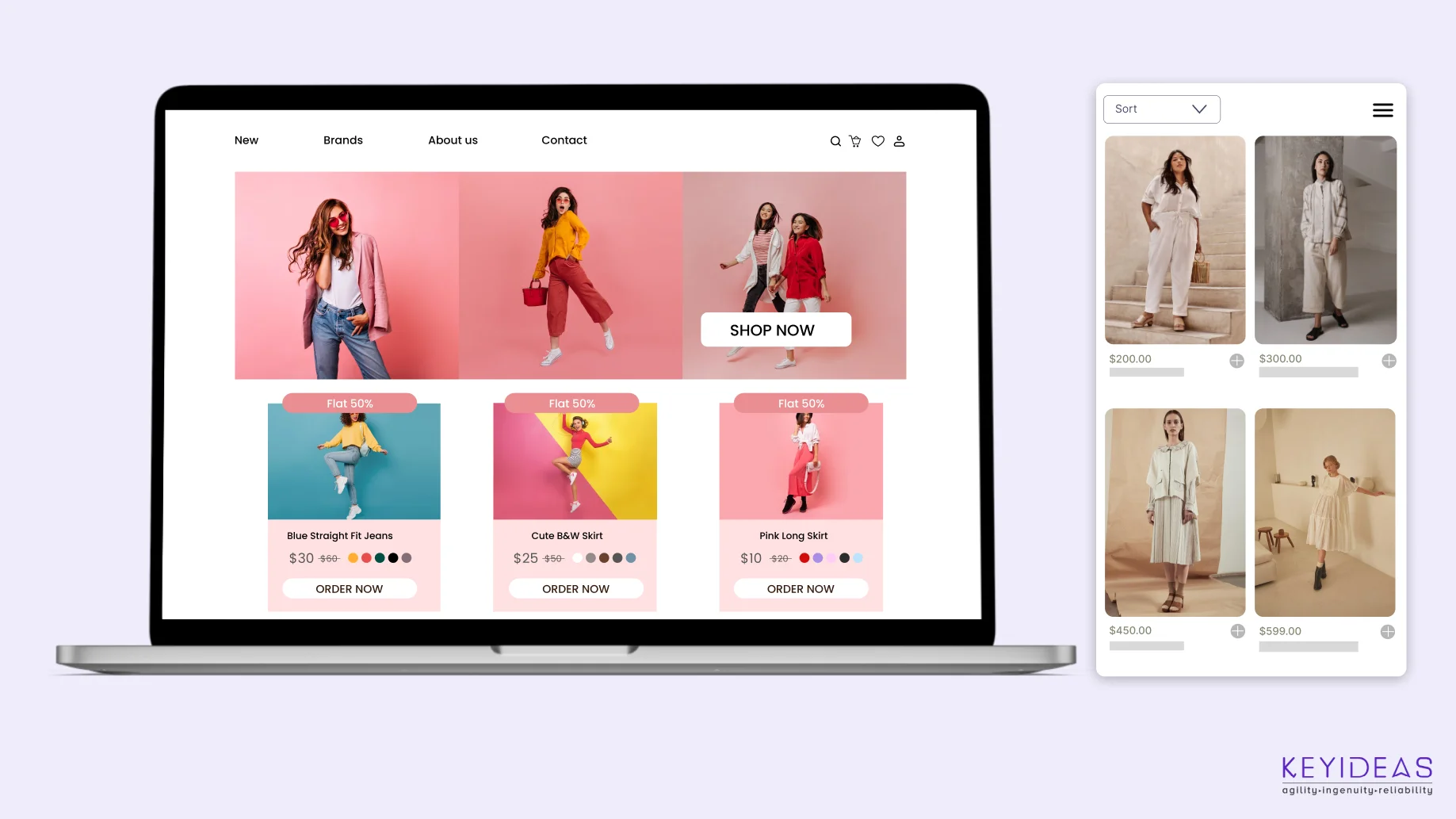 If you're looking for an ecommerce website that is reliable, fast, and easy to use, Keyideas is the perfect Web App development company for you. We have years of experience in building ecommerce websites using AbleCommerce, and we can help you create a website that meets the needs of your business. Contact us today to learn more about our ecommerce development services. We also provide the following services: Best SEO Company, Digital Marketing Agency Services and Mobile App Development Services.
Contact Us Today To Discuss Your Project!
If you want to hire AbleCommerce developer's services, please contact us today. We'll happily answer your questions and discuss your project with you. This will ensure that we're both on the same page from the moment we begin working together, allowing us to create a website that meets your business goals in no time. Also, follow us on LinkedIn to get latest updates about our AbleCommerce Web Development .
Discuss your ideas. Connect now
We've successfully delivered over

leads for the client
© Copyright 2023. All Rights Reserved.