Why Hire Xamarin Developers for your next Cross-Platform Mobile App Development project?
When Businesses Hire Xamarin Developers from our Xamarin App Development Company they save time and money, as well as offer other benefits such as increased productivity, reduced maintenance costs, better quality assurance, faster bug fixes, and more. Xamarin is the best way to build cross-platform mobile apps. It's easy to learn and offers native performance on both iOS and Android.
Let's Talk About Xamarin: "Should I Use It For My
Cross-Platform Mobile App Development?"
Every company, big or small wants an app for their business to attract more customers and reach out to a wider base. Cross-platform Xamarin development has become a popular way to develop mobile apps as it allows you to create apps that work on multiple platforms using a single codebase. Cross-platform development with Xamarin is done through the use of C#, which has several benefits over other cross-platform development options.
Let's take a look at some of the key benefits of Xamarin Mobile App Development for Businesses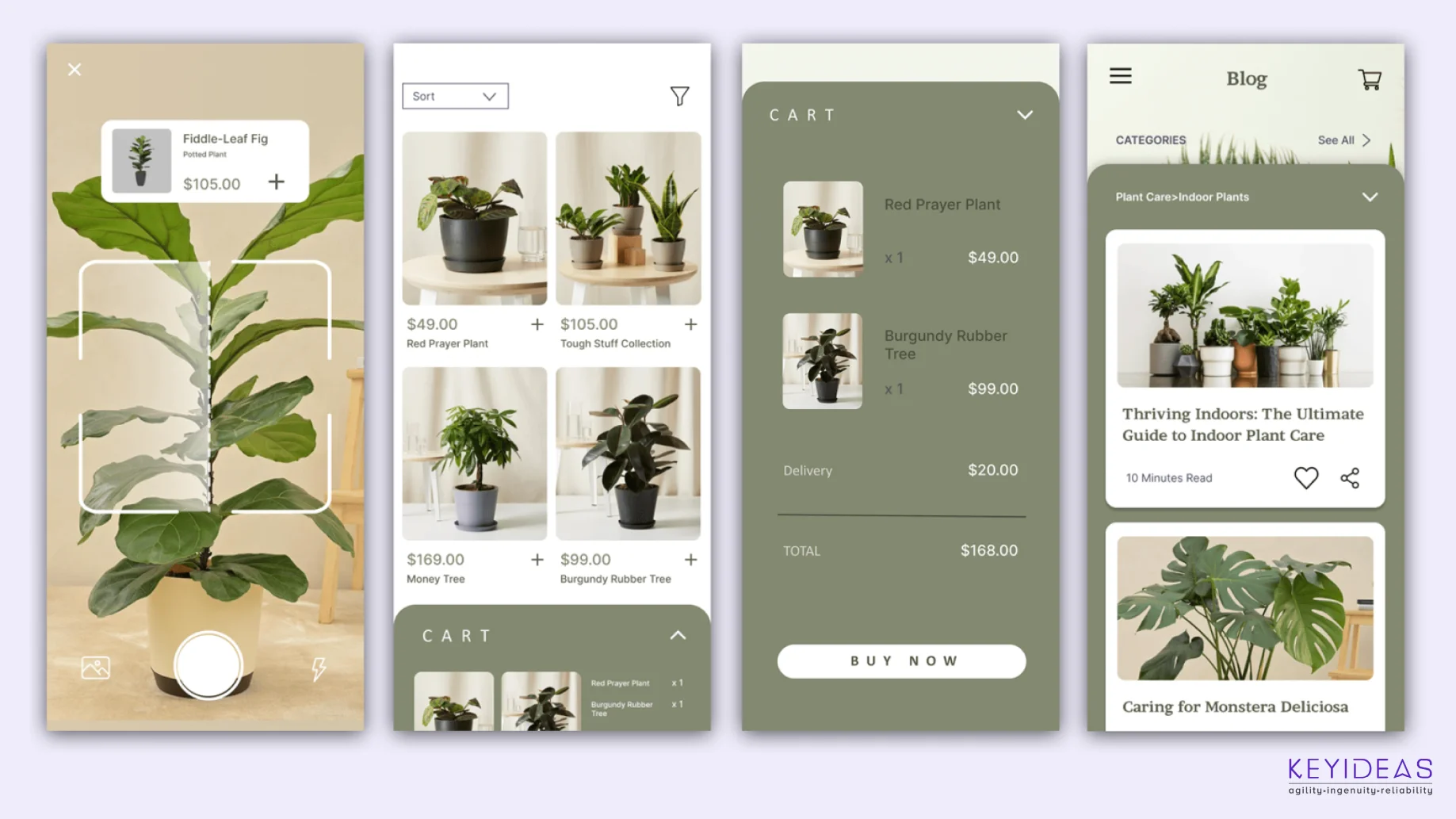 1. Cross-Platform Compatibility
Xamarin apps are compatible with Android and iOS devices, which means you don't have to develop separate apps for different platforms. This not only saves time and money for businesses but also ensures that customers can consistently use your app on their preferred devices.
2. Xamarin apps can be developed faster
Cross-Platform Development is more cost and time-effective. "According to a survey, 63 percent of businesses see cost savings as a key benefit of Xamarin." With Xamarin, businesses can save a lot of time and money by avoiding outsourcing and development in different platforms with different languages. Xamarin is not only faster to develop but also reduces the learning curve for developers since they only need to learn Xamarin and C#.
3. Superior Performance and Stability
Xamarin is the Best Solution for Cross-Platform Mobile Apps Xamarin provides superior performance and stability, which means that your customers can use your app on all their devices smoothly without any issues. This cross-platform apps also feature a user interface that's consistent across platforms, so users will not have to learn new styles of navigating the app for different platforms. Xamarin also provides APIs that are exclusive to each mobile platform, which gives Xamarin apps an edge over other cross-platform options such as PhoneGap and Reacts Native.
4. Xamarin Supports Cloud Services
Xamarin also supports cloud services, which businesses can use to their advantage. For example, Azure Mobile Services can be used to store data in the cloud, authenticate users, send push notifications, and track app usage. This allows businesses to focus on developing their apps rather than setting up and managing back-end infrastructure.
5. Xamarin is Easy to Use
Xamarin is easy to use and this makes it more attractive for businesses who want to develop their apps without having to hire a separate team of developers. "As Xamarin integrates directly into Xcode and Android Studio, developers can use Xamarin for their development needs right inside the IDEs that they are already familiar with." This not only saves businesses time and money but also makes it easier for businesses to manage and update their apps.
Keyideas Offers Expert Xamarin Developers
Cross-Platform App Development Services
We have a team of skilled AbleCommerce developers who can help you build your eCommerce website.
Not only are our AbleCommerce developer's experts in this field, but they also understand the needs of your eCommerce business. They'll work with you to build a website that meets your business requirements while offering you all the features you need to grow your online retail business.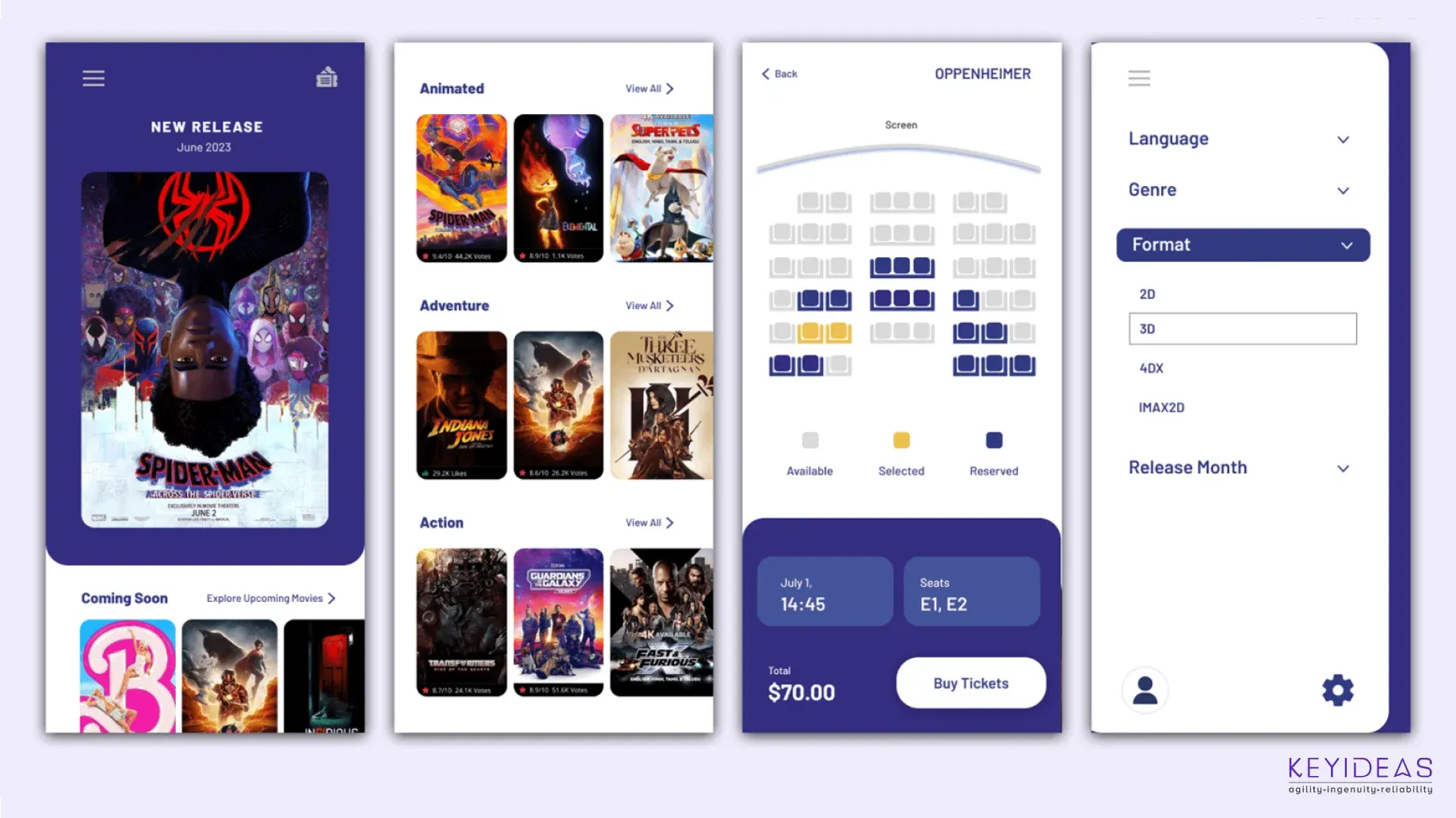 1. Hire Xamarin Developers for UI/ UX Design
Looking to take your Xamarin app to the next level with some killer UI/UX design? Look no further than Keyideas! We're expert Xamarin developers in all things design, and can help you create an app that looks and feels amazing. So what are you waiting for? Contact us today to get started!
2. For Migration to Xamarin services
Make the switch to Xamarin and see your apps come to life like never before. With Xamarin, you can create native mobile apps for iOS and Android with a single codebase.
From start to finish, our team of expert Xamarin Developers will help guide you through the migration process – ensuring a smooth transition for your business.
3. Hire Xamarin Developers for App Development
Looking to take your business mobile? Then you need to check out our Xamarin development services! Our team of experts can help you build a custom mobile app that will perfectly suit your needs. We'll work with you every step of the way to make sure you're happy with the final product. So why wait? Contact us today to get started!
4. Get Testing Service
The Xamarin Testing Service from Keyideas is the perfect solution for ensuring your mobile app is perfect before release. We test on every possible platform and device, so you can rest assured your app will work flawlessly no matter what.

LETS TALK
Benefits Of Hiring Our
Xamarin Mobile App Developers
Keyideas Mobile app developers are experienced in developing feature-rich cross-platform mobile apps. By hiring our developers, you can benefit from: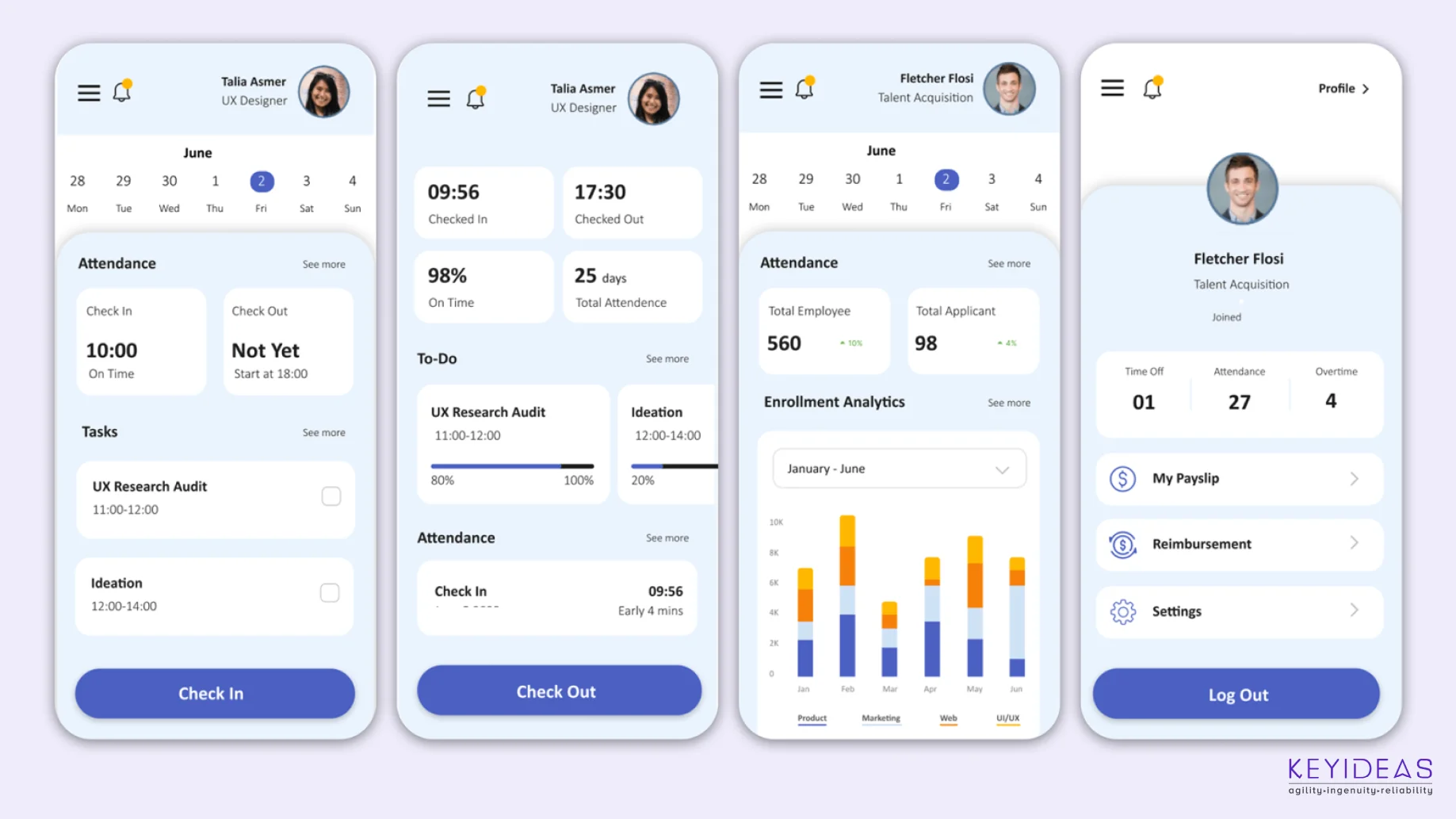 1. Cost savings
Our developers can help you develop mobile apps at a fraction of the cost of native app development.
2. Time savings
We are experienced in developing cross-platform mobile apps and can help you save time on development.
3. Increased efficiency
Our developers are experts in Xamarin and can help you develop more efficient mobile apps.
4. Improved quality
Our developers use the latest tools and technologies to develop high-quality mobile apps.
5. Reduced turnaround time
We can help you reduce the turnaround time for mobile app development.
6. Hire Xamarin Developers for Increased ROI
We can help you achieve a higher return on investment (ROI) for your mobile app development project. If you're looking to develop a cross-platform mobile app, contact our Xamarin developers today! We can help you develop a high-quality mobile app that meets your needs and budget. Also, follow us on LinkedIn to know latest updates about our App Development Services.