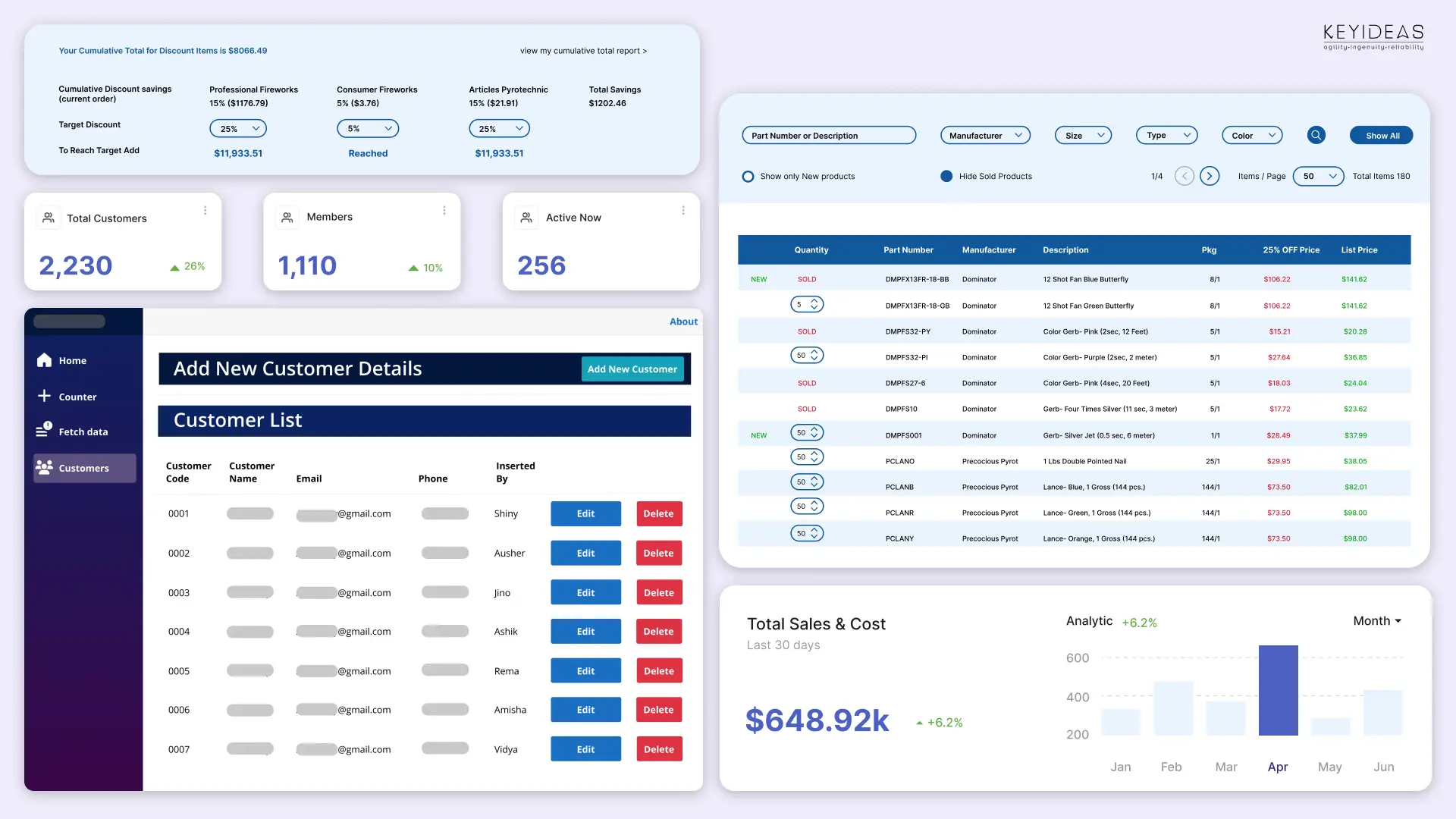 The web developers' community always looks for new tech capabilities that can enhance their work efficiency. Certainly, The tech giants like Microsoft never fail to aww them with new and more capable web development innovations.
One such innovation that was meant to make a big difference in the way developers curate web applications, was the Blazor Framework. A path-breaking cult that intensifies the web development process and made Blazor Development Company adapt to a better and more progressive skill.
In this article, we will decode the various fronts of the Blazor framework and the benefits that the top Blazor development company offers to you for a better and more productive online presence.
Understanding The Power of Blazor Web Development: Features & Benefits
Blazor was first launched in 2018, and ever since it is updating and upgrading itself with new components and features. Microsoft is working around it to make a top-responding application development platform for web developers.
Blazor is relatively a new user web framework for interactive server and client-side web user interfaces, it turns web application development a breeze. Blazor has a backbone of ASP. It reduces the dependency on Java Script.
It enables developers to build modern web applications in less time with more efficiency, reducing the duplicity of efforts. Here are the top features and benefits that you get with Blazor development.
Rich & Interactive UI
Blazor allows web developers to build rich and interactive user interfaces using C# and DOT NET. It enables you to create a highly-functional single-page application (SPAs) that runs in the browser using Web Assembly or server-side rendering. You can make a UI by utilizing features and techniques like –
Blazor Components
Data Binding Features
Event Handling
Routing Blazor
Deciding upon Layouts, Styling, and Content Management.
Single Language For Full-Stack Development
One of the most fascinating features of Blalzor development is the single language utilization for full-stack application development. That means the same coding language C# can be used on both the client side and server side – to reduce duplicity of efforts, and sharing of code between the both. It makes your work more efficient and faster.
Rendering the UI
The Blazor hosting models make developers more excited about this platform as it supports two rendering modes –
Client-side rendering
Download directly on the client's browser as a web assembly (Wasm) file. The application is then executed directly in the browser using the Dot Net.
Server-side rendering
In server-side rendering, the Blazor application is executed on the server instead of being downloaded and executed in the client's browser.
Blazor allows you to select the best rendering mode that suits your requirement and constraints. One option is you can also mix both rendering modes in a modern hybrid mode, where you can get some parts of the UI on the client side and others on the server side.
Building Hybrid Applications
Blazor Hybrid is a solution that blends native mobile capabilities with the robustness of Blazor WebAssembly.
It comes with hybrid web application capabilities, Developers can build it with the Windows Presentation Foundation (WPF) and Windows Forms. Blazor also provides web view controls for both of these frameworks.
JavaScript Interlop Capabilities
In spite of the fact that Blazor has a prominent tagline to escape the complexities of JavaScript. Still, Blazor is not completely overriding the importance of it. Blazor allows having Java script APIs and libraries where you need them. To maintain the balance of transition between the technologies.
Enhanced Security, Performance & Efficiency
Security checkpoints are something that can make or break your efforts. Blazor offers multiple security features that can further be optimized with the best practices. That ultimately affects the performance and efficiency of your web application.
Leverage .NET Libraries And Ecosystem
Blazor is based on ASP and thus leverages DOT NET Libraries and Ecosystem. Blazor allows developers to create shared libraries that can be used by both the server-side and client-side components of the application. These shared libraries can contain –
Common code
Models
Business Logic
Data Access Components
Productive Development Environment
Stay super productive with the ASP.NET environment such as Visual Studio or Visual Studio Code that works perfectly well on all systems including Windows, Linux, or macOS.
Blazor integrates well with the existing .NET ecosystem, including libraries, tools, and frameworks. Indicating that the knowledge base of ASP developers can be utilized to develop the components in the Blazor framework, reducing the efforts to understand and mock up the features of the new framework.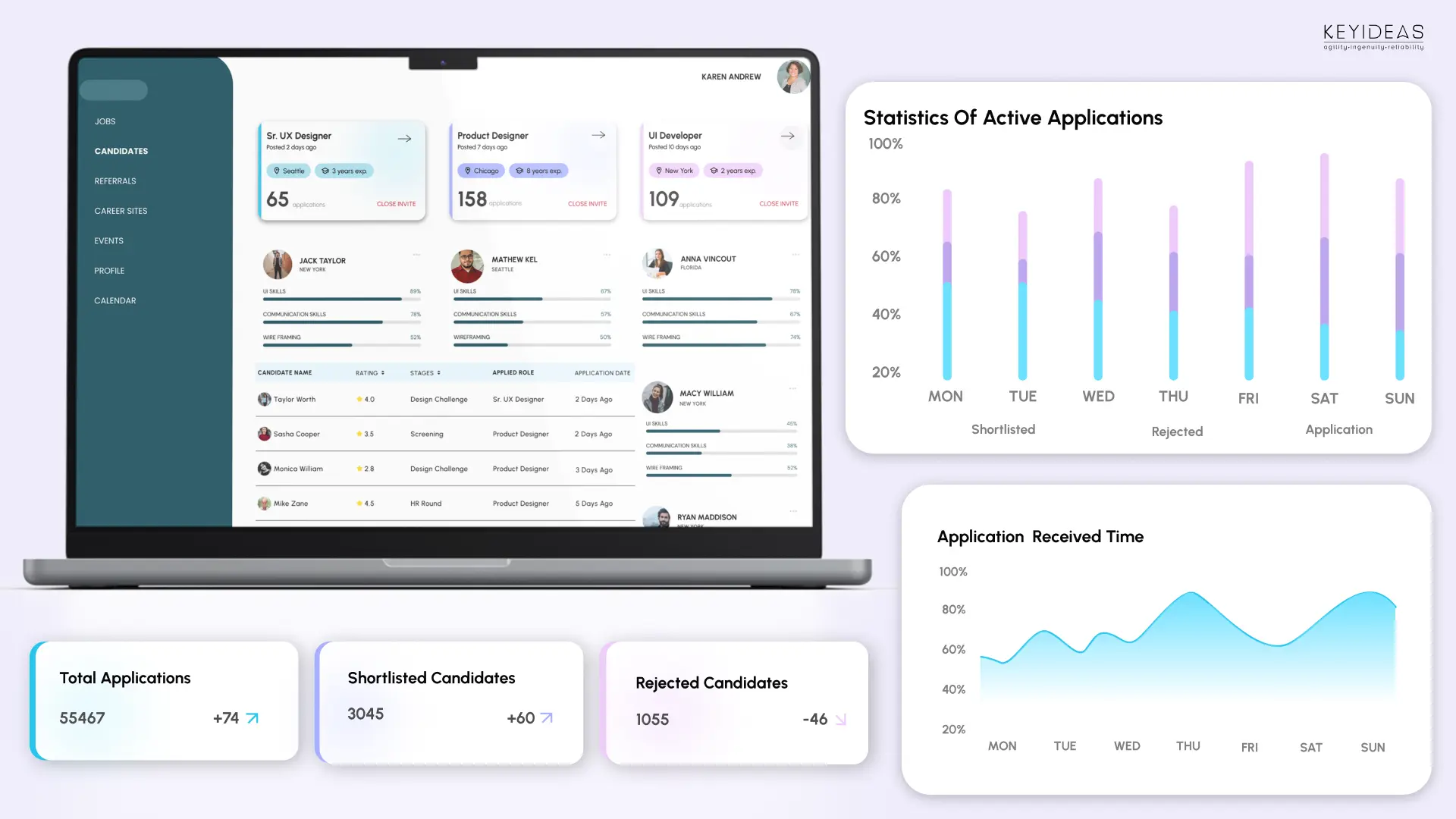 Why You Need a Professional Blazor Development Company?
Blazor is the spiking new web framework with advanced capabilities, in relation to this if you are a business owner or representative who is convenience with the fact that Blazor is the perfect platform for their web application project, the next step is to find the expert heads.
With this in mind, hiring masterminds who hold experience and expertise with the framework and come with brilliant project management skills would be your perfect partners to curate a fail-proof web application.
Here is a few capabilities that the Top Blazor Development Company brings to the table –
Expertise With Experience
Look for the expertise and experience of the company and its relatability with your business objectives. Web design company like Keyideas has a fairly good experience of more than 15+ years in the industry.
We have worked on various ASP.NET frameworks including Bagisto, Laravel, and Xamarin, and have experts who can work perfectly well on any Blazor-based applications.
Fail-Proof Web Development
Top web developers ensure 100% satisfying results with near to zero major errors. Resulting in a fail-proof Web application. That ultimately gets adapted by the users and gives a smooth user experience with a solid back-end and front-end development architecture.
Utilizing the Component & Enhanced Tech-Capabilities
All blazer functionalities and features are divided into various components. Top Blazor developers make sure that you utilize all these components to their fullest potential. This component includes
Data Grid
Blazor Chart
Rich Text Editor
Scheduler
Accordion etc.
Update Existing Applications
If you are still stuck to the previous web development platforms and want to make a productive transition to Blazor then the top Blazor development company can help you to make this shift smoother and more productive for you.
Reduced Time To Market
Professional development companies hold experience in delivering projects within deadlines. They can efficiently manage the development process, with complete front and backend developers processing reducing time to market for your application and giving you a competitive advantage.
Maintenance & Support
Professional web developers offer end-to-end maintenance and support to clients. As the web development process is prone to errors and bugs, the expertise of web developers makes sure that the application is always up and running.
Risk Mitigation
Professional development companies are experienced in mitigating risks associated with software development. They follow industry best practices, adhere to coding standards, and have measures in place to ensure data security and confidentiality.
Key Factors To Consider While Hiring A Blazor Development Company
If you are looking for a team of expert web designers and developers who can build a solid Blazer-based application for you, Keyideas could be your perfect one-stop solution. Here are the Key factors that you should consider while hiring a blazor development company.
Experience With ASP.NET development services
Quality Driven Services
Fits Your Goals & Budget
Can Migrate Your Current Application
Smooth Communication & Collaboration
Selecting The Perfect Fit For Your Application Development
To summarize, Keyideas can enhance your tech capabilities with us. We have years of experience working on various ASP versions including the latest and most advanced Blazor platform. Select the perfect fit for your application development and kickstart your effective web presence with our Top ASP.NET Development Agency for Web App Development services here.
Discuss your ideas. Connect now
We've successfully delivered over

leads for the client
© Copyright 2023. All Rights Reserved.