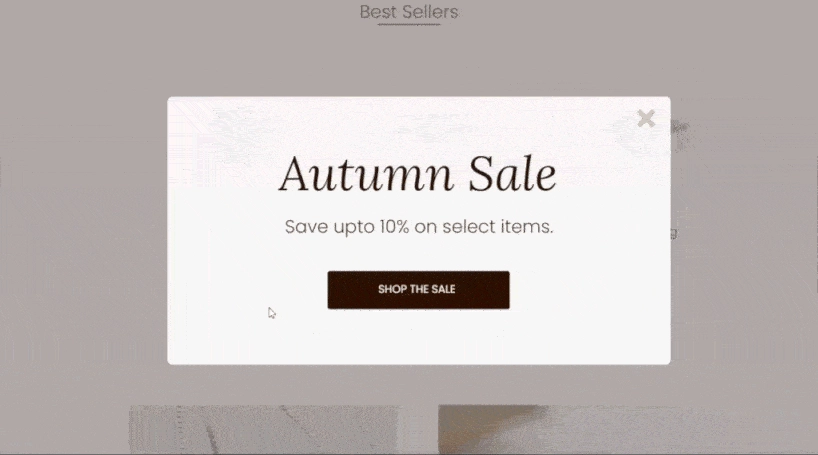 How has Mobile become so Crucial for e-Commerce
E-Commerce is rocketing, with online retail sales of goods increasing by leaps and bounds. Mobile commerce is changing the way eCommerce businesses approach their customers. In 2013, US e-commerce sales amounted to 58.5 billion US dollars and are projected to almost reach 200 billion US dollars in 2020. Studies also show that 80% of users want more product information when shopping on their mobile devices. Since its inception, e-commerce revenue and participation have been steadily on the rise, as consumers become more and more inclined towards online shopping. Mobile phones are the need of the hour as they drive better business volumes. During the busy holiday shopping season, one-third of the online shopping comes from smartphone users. In today's ecommerce landscape, mobile-friendliness has transformed from a favorable option to a must. In order to win customers, one needs to gain an in-depth understanding of customer demands and the expectations. M-Commerce is now turning to be an essential part of your Internet marketing strategies.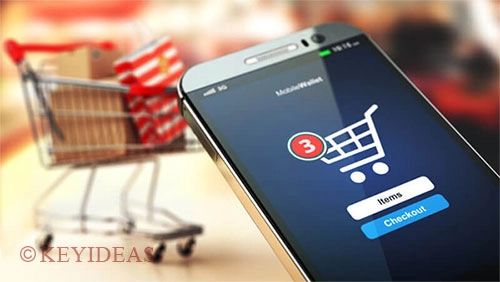 Mobile Commerce – Insights, Trends & Statistics
Globally there are 7.7 billion mobile connections and 4.7 billion mobile subscribers. According to the current report, at present only about 1.6 billion people use mobile devices to shop online globally. Stats show that 95% of mobile internet users look up local information on their phones for the purpose of calling or visiting a business. Presently, mobile devices account for 19% of all US retail e-commerce sales. This figure is estimated to reach 27% by the end of this year, which represents 1 out of every 4 US retail e-commerce dollars.
Graph Related Statistics: According to the graph two-thirds of their online sales coming from mobile devices. In the chart below, black is desktop sales, orange is mobile web and yellow is app-based sales. As you might expect, conversion rates on mobile apps are higher, roughly 3x greater than on the mobile web. This may be because the user experience is better in apps, including the checkout process. Stats say that more than a quarter (26 percent) of all desktop transactions was preceded by a mobile click. More broadly, 41 percent of desktop conversions were influenced by or began on another device.
Why is m-Commerce Vital to e-Commerce Success?
Why is m-Commerce is Important? Is m-Commerce an essential part of any business? The term 'm-commerce' stands for mobile e-commerce, and it's the browsing, buying, and selling of products and services on mobile devices. It is a complete online shopping experience, but with all the convenience of being on a smartphone. M-commerce allows the user to be in regular touch with their customers via push notifications, discounts, schemes, payback benefits, and more via their mobile phones. There are several easy ways online retailers – both startups and established stores – could jumpstart their e-Commerce sales. The USA has become the mobile e-Commerce center of the world, with almost half of its online shopping carried out in smartphones. According to statistics, the US e-commerce market is already the largest in the world on par with China, with an estimated few million US consumers already buying online.
What are the Different Types of Mobile Commerce?
Mobile commerce requires only a wireless connection or an active internet connection to work properly. M-Commerce is a natural progression of eCommerce. M-commerce covers a variety of transactions; they can be categorized as one of the three types.
Mobile Shopping – It can be defined as similar to e-Commerce, but accessible via smart devices. This allows one to compare different shopping websites or can buy something online using mobile. Mobile shopping is now possible through responsive websites, dedicated apps, and even social media platforms.
Mobile Banking – Mobile Banking is quite similar to online banking, though one may find some transaction types are limited or restricted to mobile devices. Mobile banking is accessed by a dedicated app, though some banks have started experimenting with the use of chatbots and messaging apps.
Mobile Payments or Mobile e-Wallet – There are so many diverse mobile payment options which are quite popular today. Today mobile payment covers many different topics like Contactless Payments, Near Field Communications (NFC), Mobile Banking, Mobile Money Transfers, Mobile POS, Security, and more.
Will Mobile e-Commerce Increase Customer Loyalty and Retention?
Building loyalty among customers is the way forward for mobile e-Commerce. Customer retention is one of the key factors that impact business growth. This is the reason why companies are considering various loyalty programs to drive engagement. What if someone tells you that there are simple ways you can increase your sales, reinforce your client base, and give your brand a boost? This is all possible with mobile e-Commerce. The below mentioned mobile e-Commerce best practices would help you increase customer loyalty and retention.
Use Better Quality Images: Start replacing your sales with high-quality images, else you are losing sales. Statistics show that sales increased by 9.46% by using larger product images with the product description.
Inspire Trust on your Website: Trust Badges- Trust badges would help to improve the conversion rates on the website.Reviews/testimonials – Your customers will look for reviews of your products before they purchase anything, hence guide them to it. Physical Address – This helps show visitors that you are legit as you are physically located somewhere.
Is Your Website Responsive: By making your website responsive, you need to ensure that your website will resize to any device.
Improve Your Websites Loading Time: Statistics show that 47% of consumers expect a web page to load in 2 seconds or less.
How Can Businesses Capitalize on Mobile e-Commerce as We Move Forward?
In today's crowded marketplace, m-Commerce is the rising star of the e-Commerce world. By understanding it and implementing it, business owners put themselves in the best position to take advantage of all that m-commerce has to offer. Failing to deliver a top-notch mobile experience, 40% of the visitors will turn their heads towards their competitors. Hence to avoid a fallback, one should kick-start their journey towards a mobile-optimized customer experience that aligns with the customer's lifestyle and consumption patterns. In today's digital world, companies that have not made the switch to online sales are losing out on some serious cash, and those who have done so still have plenty of room to improve their websites, optimize their online presence, expand to mobile, and keep up with top-selling competitors. The e-commerce race isn't over – it's just that some are trailing the pack. Mobile e-Commerce development is necessary to offer a personalized shopping experience to the end customers. Hence it would go a long way in establishing your e-Commerce brand and realizing ROI. But even then, it's definitely better to get up on it now and ride the wave, instead of having to play catch-up later on.