A business blog is a marketing channel (just like social media, email marketing, etc.) that helps support business growth. Today we stand in a prospering culture of eCommerce websites. These websites are flourishing, and every new company is launching an e-commerce website. These websites are flourishing and every new company is launching an e-Commerce website.
"Blogging isn't about publishing as much as you can. It's about publishing as smartly as you can"- Jon Morrow.
According to HubSpot, businesses with 401 to 1000 pages of content tend to get 6X more leads than those with 51-100 pages.
Blogs are informal articles written for the purpose of showing thought leadership and expertise on a topic. They are a great way to generate fresh content on a website and provide a catalyst for social media promotion to drive search traffic to your website. So just how important are blogs on your website? Blogging was initially used as a unique platform to share a person's thoughts, feelings, opinions, or experiences. Writing a new blog is the best way to share your ideas and expertise online. Let us take a look at how bogging actually manages to create a difference for any website.
Why Is It Important To Have A Blog On Your E-commerce Website?
The prime benefit of blogging is – it helps drive new traffic to your website and works closely with search engines and social media.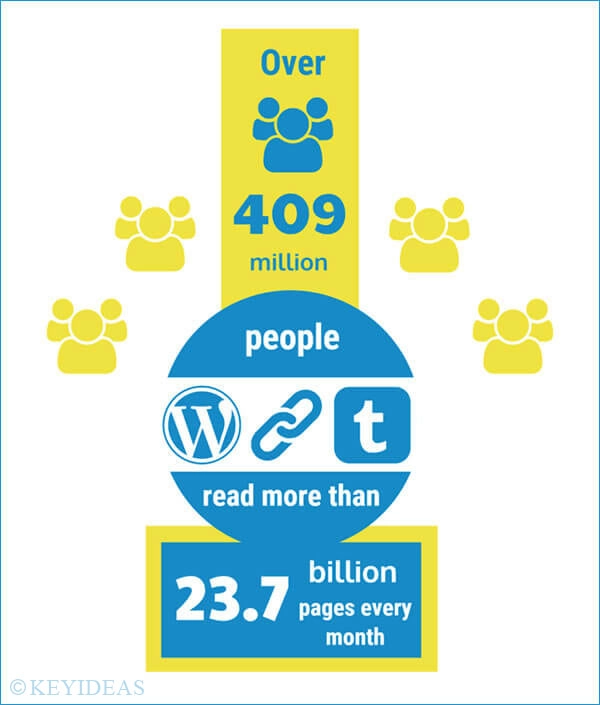 It helps drive traffic to your website – How can you drive traffic? The various methods are blogging on social media platforms and search engines. How many pages are there on your website? Not tons, right? And think about how often you update those pages. Probably not that often, right? Well, blogging helps solve both of those problems. Every newly written blog post is one more indexed page on your website, which means it is one more opportunity for you to show up in search engines and drive traffic to your website in organic search. The fresh new blog posts can be shared on social networks — Twitter, LinkedIn, Facebook, Pinterest – which helps expose your business to a new audience that may not know you yet.
It helps to convert that traffic into leads – When traffic starts to come to your website through your blog, you have an opportunity to convert that traffic into leads. Not every reader of your blog will become a lead. That's okay. No one converts 100% of the people who read their blog into leads. Just get blogging, try to put a call-to-action on every post – set a benchmark, and strive to improve that every month.
It helps drive long-term results – Once you publish a blog post, after a few days, you would have netted some views and leads – for days, weeks, months, and years to come. You can continuously get traffic and leads from that blog post. The effort you put in yesterday can turn into hundreds of thousands of views and profits in the future.
It builds up the SEO – A majority of the website users employ search engines to find out different e-commerce websites selling their desired products. A higher ranking in the search results will help to gain the maximum chances of customer visits and ultimately purchases. Hence, SEO is one of the most crucial marketing techniques for any web-based company. And therefore, it is advisable to use the best SEO words on the blog that would significantly boost the website views.
Creates backlinks – Backlinks also account for generating better results on the search engines. More the number of pages on a website results in a higher number of internal backlinks. The share button on the blogging page enables any user to share the blog. Thus, increases the backlinks for the website's homepage.
Connects the website with the audience – There can be different ways of connecting, by telling stories or by solving a problem. When the audience feels connected, trust is built and widens the customer base. Provide user guides, scenarios, and FAQs as guidelines to solve real-life problems.
Blogs give your company a voice – Blogging allows sharing information about your business and its products/services. Moreover, it lets you contribute your opinions and thoughts on relevant topics. Always be sure to write the blogs by keeping your audience in mind.
Interesting Stats about Business Blogging
Keeping a blog on your company's homepage filled with industry news, insights, and informative content is beneficial to your business for many reasons. The statistics below will give you reasons enough to get blogging.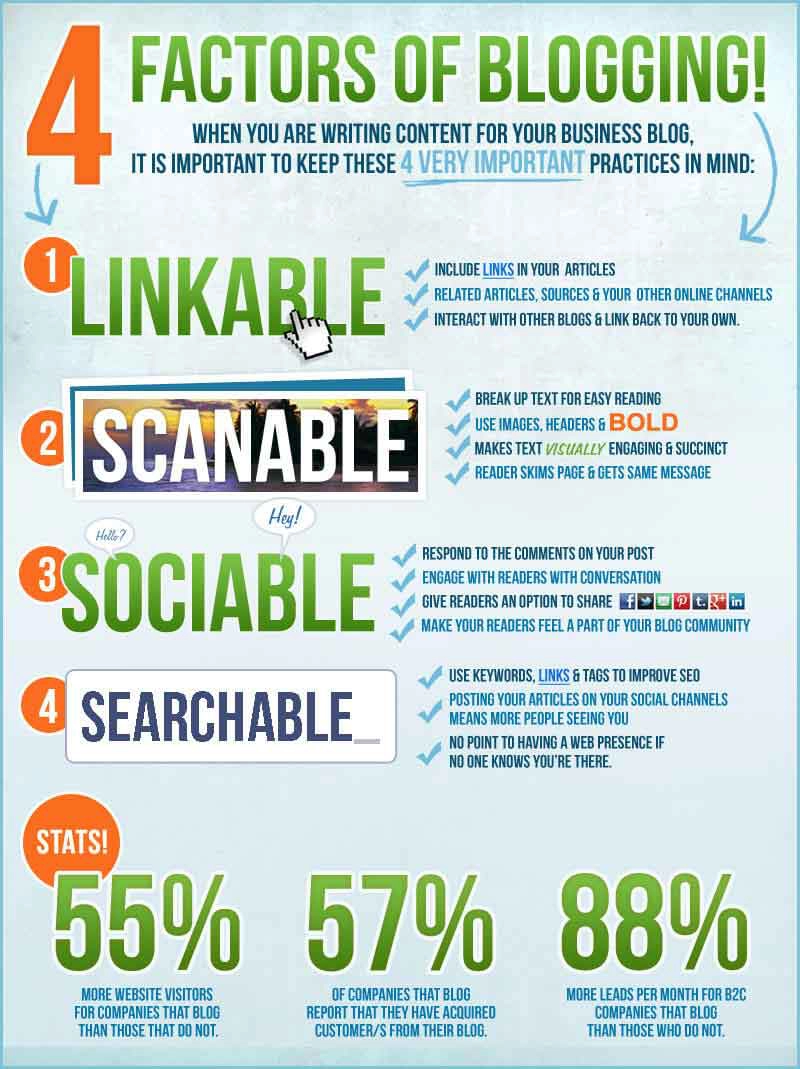 B2B marketers that use blogs receive 67% more leads – One of the prime benefits of blogging is the ability to attract high-quality leads – even when you're not working. Make sure you're constantly updating older blogs so they continue to bring in high-quality traffic.
Digital marketers who have prioritized blogging are 13x more likely to enjoy positive ROI – If a company is consistent in blogging, it will surely reap the benefits. It gets you a superior online reach, without the help of advertising and salespeople.
By 2025 customers will manage 95% of their business without talking to a human being – Shortly, AI chatbots will be a prime component of user experience. It means that your consumers are more likely to do their research before their first point of contact. Hence, blogs are an excellent medium of customer interaction.
The only thing blogging costs: is your time – As a content marketer, one has access to plenty of awesome blogging platforms. Instead of using PPC to acquire new leads, try blogging.
Companies who blog receive 97% more links on their website – Companies that produce reliable, insightful industry news to their visitors get paid well. Besides increasing reputation, it also increases the inbound links.
Blogs have a personal touch to them, hence they are a trusted source of information. The blog serves as a great opportunity to extend your brand and showcase your personality.
Over 409 million people read more than 23.7 billion pages every month – The numbers are unbelievable. But here is the truth! People keep complaining about those who sit on their phones 24/7 but those who don't complain are usually bloggers and ones involved in online businesses.
Why use WordPress for Blogging?
If you're looking to design, redesign or build a website yourself. You may be frustrated with your existing web presence or want to take things to a whole new level, all these reasons will surely help you choose WordPress to power your website. With thousands of free plugins and themes, you can completely customize the website with WordPress. All you need is a WordPress domain name and web hosting. WordPress Website Development and design focuses on aesthetics, SEO, and usability.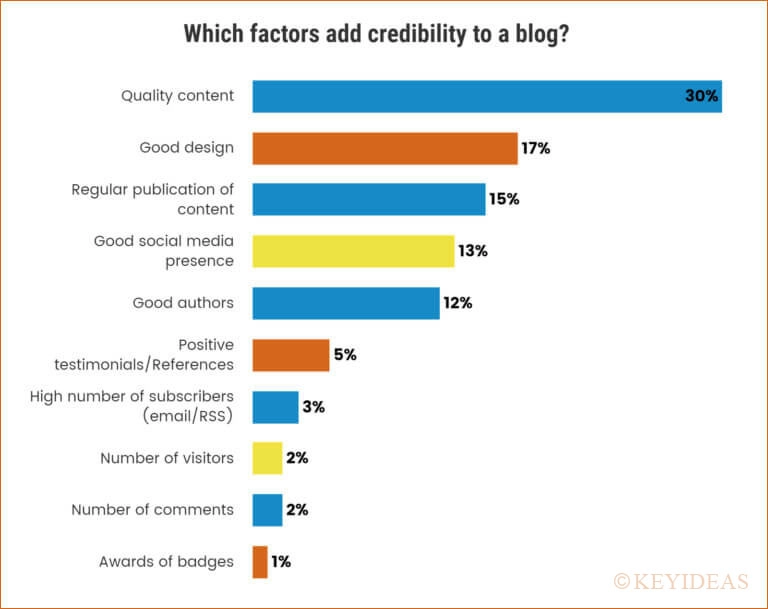 WordPress, the most popular Content Management System (CMS) – It is proven software trusted by large companies, small businesses, and millions of website owners. WordPress currently gets over 10 million downloads each time a new version is released, that is the popularity of WordPress.
Extremely easy to use – WordPress is extremely easy to use, and requires no coding experience.
WP designed for publishing content online – WordPress is not just a website application, it's also a powerful content-publishing platform.
Support Forums – They have a super helpful support forum. WordPress comes with the easiest way to support, providing answers to any questions from users.
WordPress Themes and Plugins – The design of a blog is of prime concern. There are 5,000+ free & paid WordPress themes available to make your design look top-quality. It offers 45,000+ free plugins to help your blog run more smoothly and efficiently.
WordPress is SEO friendly – WordPress powers around a quarter of all new websites today and has been continually refined and improved for over eight years now. New versions of WordPress currently get over 10 million downloads each time a new version is released.
Final Thoughts
Blogging can be fun when you use an online platform like WordPress that is more powerful, flexible, scalable, cheap to run, easier to use, and fundamentally "smarter" than any other online publishing platform or content management system available? Are you convinced yet? The sooner you start providing a steady stream of useful content for your visitors, the earlier you can expect to see the benefits listed above. Your blog could be your business. These are just a few options available to you as a blogger with a blogging business to build a reputation and scale up as a viable business. Some blogs evolve into media bigwigs, whereas some blogs serve as a marketing vehicle. The approach you take to blogging determines what comes out of this rigorous effort. How do you approach blogging?