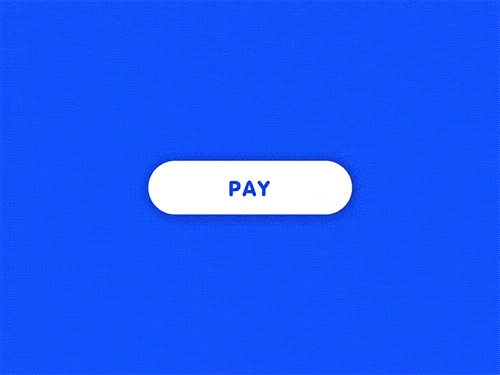 In today's highly competitive e-commerce market, brand loyalty can be a subtle concept. According to research, more than 2 billion loyalty program memberships are present, which means the average U.S. household belongs to about 18 different loyalty programs. It proves that Americans enjoy and value loyalty programs. Remember that the top 10% of the customers are 5-6 times more valuable than the other 90%. Many e-commerce retailers gain enormous benefits from loyal customers. Companies see an average increase in repeat purchases of 20% – all because of a loyalty program. Simply e-commerce loyalty programs are a powerful way to increase conversions. It is only possible when the program is overall easy to understand and analyze. Are loyalty programs still effective in today's on-demand marketplace? Or are they something that only major online stores can afford to launch? Let us take a closer look.

What is a Customer Loyalty Program?
Customer loyalty refers to a customer's willingness to work with or buy from a brand repeatedly, it is the result of positive customer experience, satisfaction, and the value the customer gets from the transaction. It helps to increase customer loyalty by providing rewards to valuable customers that frequently patronize the business' products and services. When Loyalty Program first originated in the 1950s, grocers gave customers stamps for making purchases, eventually depositing airline miles rewards in the 1980s.
Through the Loyalty Program, the customer gets the following advantages:
Discounts and rebates
Rewards
Free merchandise
Coupons
Access to unreleased products
Who Needs a Customer Loyalty Program?
Anyone who has customers can benefit from a loyalty program. However, certain types of internet retailers will see pronounced value from a loyalty program integrated into the e-commerce website development.
Online Retailer With Several Competitors: This category of retailers sees the prime benefit from loyalty programs since they are at a higher risk of losing customers to competitors. It helps them to stand out amongst their competition, making them appear more customer-centric than other brands.
Online Retailers Operating In A Position Where Customers Are Price-Sensitive: price-sensitive customers respond better to rewards than customers in luxury markets where the price is not an essential factor. A loyalty program in the fashion or beauty industry can also be successful. For instance, Sephora experiences huge success from loyalty programs.
E-Commerce Loyalty Program to Increase Retention
The biggest benefit of an e-commerce loyalty program is that it has the potential to align your entire business with the most profitable segment of your customer base. Most people think of loyalty programs as an airline that gives miles to frequent fliers, a hotel that gives points toward a stay, or a restaurant that offers a punch card incentive. While these may be called loyalty programs, or they can be argued as actually marketing programs disguised as loyalty programs. According to stats, a 5% increase in customer retention can lead to a 25-100% increase in profit for your company.
Statistics reveal that 78% of loyal customers are willing to spread the word to their friends and family. Word-to-mouth marketing is the best and most powerful marketing, with 92% of people preferring suggestions.
Below are mentioned some of the meriting loyalty program options used by companies:
Points Program – This is probably the best-known program among consumers, as the concept is quite simple, and customers receive rewards in the form of points. These points could serve as gifts on special occasions such as birthdays and festivals. To exemplify, a simple point program could be 1$ = 1 point.
Spend Program – This program revolves around the expenditure of the customer. The key difference here is that this program will only earn the customer points for spending money. This program is quite prominent in fast commerce such as fashion.
Tiered Program – Tiered programs allow customers to upgrade to the next tier and receive exclusive benefits for that tier. Tiered programs offer good value for service providers, luxury webshops, and the travel sector. "VIP" customers are generally the targets of this program.
Subscription Program – Amazon Prime is a great example of a subscription program. The customer pays extra to receive exclusive benefits not offered to regular customers.
Punch Program – Punch program is one of the older programs and is mostly used in brick and mortar stores.
Here are some examples of Customer Loyalty Programs that add value:
My Starbucks Reward Programs – Members earn stars that they can redeem in real life. Balance Reward Programs – Walgreens' app allows them to refill prescriptions, monitor their orders, pay using their phone, and earn and redeem awards.
Balance Reward Programs – With minimal membership fees, the Amazon Prime program not only offers free shipment but provides innumerable other benefits such as live streaming music, movies and TV shows, storage for digital photos, and much more.
Amazon Prime – With minimal membership fees, Amazon Prime program not only offers free shipment but also other benefits such as live streaming music, movies and TV shows, storage for digital photos and more
American Express Plenti Program – The program allows consumers to pool their rewards from various retailers like Macy's, AT&T, Rite Aid, Enterprise Rent-A-Car, Hulu, and more. Customers can use Plenti points they've earned from something like renting a car to pay their AT&T phone bill.
Virgin Atlantic Flying Club– In addition to earning miles, Virgin Atlantic's Flying Club allows members to earn tier points. The key is to offer benefits in the early stages to hook the customer into coming back. It is an ideal example of a Tiered Program.
Benefits of E-commerce Loyalty Programs
Customer Retention : Customers who had earned Reward Points will prefer to make more purchases on the site to use the reward points.
New Customers through Referrals : Loyal Customers will bring new customers to the site through Referrals.
Segmentation : One can segment their customers based on Reward Points and Reward them accordingly.
Increased Conversion : It helps increase conversions as it is easier to bring new business to existing customers.
Advanced Insights : The reward point system helps in getting advanced Insights using CSV Reports.
Increase Customer Lifetime Value : With Reward Point Program, customers will continue to make purchases for a long time.
Makes your customer Happy : Receiving Reward Points can make your customers happy, which is a primary factor for your business to grow.
Components of an Effective Loyalty Program
All loyalty programs boil down to a simple concept – customers are rewarded for taking certain actions.
Simplicity is the key: A strong foundation is what creates effectiveness, to make the program more effective keep it simple to start. Increased complexity creates increased confusion, hence the trick is to start simple and add functionality over time.
Motivate Customers: A properly planned and executed program can foster a relationship between the two.
Measure your success: Strive for customer feedbacks and ways to enhance your current program or create a comprehensive worthwhile loyalty program.
Make it rewarding: The loyalty scheme should be rewarding and should ensure that customers are working towards something they want. There could be a host of rewards – such as money off vouchers, exclusive offers, and using your points to buy things – so choose something that works for your business model.

Are E-commerce Loyalty Programs Worth it?
Loyalty programs are the perfect customer retention tools. It is a known fact that it costs less to retain a customer than to gain a new one. Studies show that buyers who are members of the loyalty programs generate between 11% and 16% more revenue than non-members. Games are addictive same as loyalty programs can be effective because they essentially "gamify" shopping. A good loyalty program is much the same as games rewards as you continue playing. The more you play, the more you win. These rewards services entice customers and are helpful to re-market in a way that strengthens their affinity to the brand. Thus, it is requisite to select a reliable e-commerce web design company that enables to include such programs.
Features of Loyalty Programs Developed by Keyideas
Customer Retention could be a top priority for any store owner. A well-crafted loyalty program by Keyideas should be part of the web application development – which keeps customers engaged with the store and gives customers a reason to come back again and again. We create e-commerce loyalty programs for the applications that entice customers and make them feel like they are getting a great deal when shopping, thus creating a loyal customer base. Some of the outstanding features of the program are:-
Complete Reward Point System.
Reward Points for Product Purchase, Signup, Writing Reviews, Referrals, Coupon Codes, Blog Post, etc.
Reward Points can set at Product Level, Category Level, and Global Level.
Gift Vouchers with Reward Points.
Have you started with e-commerce customer loyalty programs for your website?