When designing a mobile web app, there are certain things that you should keep in mind. Here are ten things you should consider when you are developing your mobile web design strategy: Know Your Audience Different audiences may have different tastes and needs when accessing your mobile site.
Make sure you keep these needs in mind and design your site accordingly. Consider Accessibility Make sure that your mobile site is accessible through all types of devices, such as an iPhone, Android, or even older, less advanced cellular devices. Know Your Site's Purpose Keep in mind why users are accessing your site in the first place. If people accessing your mobile site will be making purchases, make sure that your shopping cart is easy to see and access. Mobile sites are supposed to be streamlined and efficient, and it will be much easier to meet your users' needs if you keep your purpose in mind. Create a Simple, Yet Striking Design Unlike full desktop versions, mobile websites are simple, and oftentimes less complicated. When creating a mobile web design strategy, make sure that you are designing something that will be visually pleasing, but not too complicated. Test to Make Sure Everything Works Mobile websites are much more simplistic than their desktop counterparts, but designers can sometimes run into roadblocks when testing both compatibility and accessibility. Make sure that when designing your strategy for creating a mobile site, you test multiple times so that users will not become confused or frustrated due to technical issues.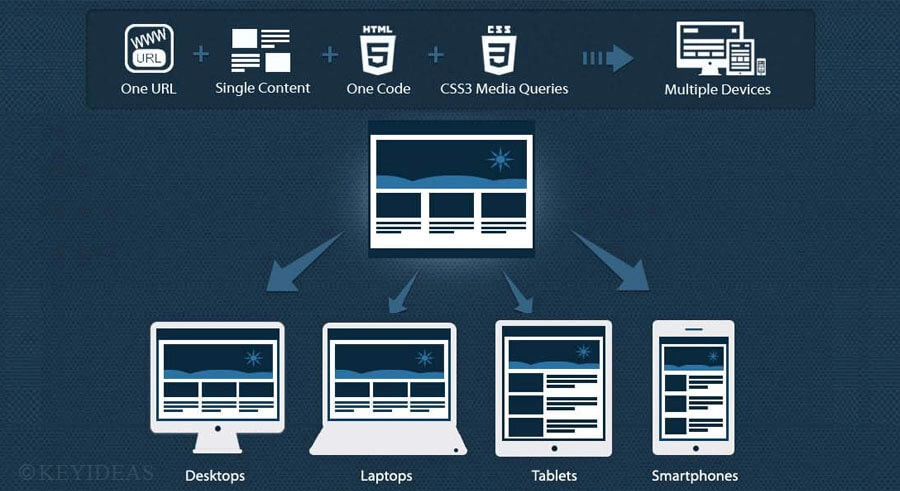 Understand How Mobile Sites Work Mobile websites work in a completely different way compared to full sites. Make sure that your designers understand how mobile versions of websites work, and stick to tried and true methods of mobile web design.
Consider an App Many businesses and organizations have responsive mobile web design available for their users and clients. When creating a mobile design strategy, consider including an application for download. Applications are often much quicker than accessing a mobile website, which means your users will be more likely to read or purchase on the go. Know There Are Limits Mobile websites cannot accommodate overly complicated coding and information. When designing a mobile site, less is more. Nothing is more frustrating to a user than accessing a site that has plugins or videos that are broken and do not work. Make It Exciting This goes along with having a simple yet striking design. Allow yourself to create a site that is enticing to people who are viewing it. Although mobile sites have more requirements in order to function properly, that does not mean that designers have to sacrifice style! Make your site pleasing to the eye, and users will visit your page much more frequently. Test, and Test Again This cannot be stressed enough. Throughout each step of your design, make sure that you and your team test everything you create multiple times. Although it may seem excessive, it will save you long-term issues, and ensure that your site's traffic is regular. Using the above steps will ensure that your mobile website is not only aesthetically pleasing but also truly functional. More people are shopping while on the go than ever before, so ensure your mobile website is the business hub you need it to be!
#MobileWebDesign #MobileDesign #ResponsiveSite