Excavation Companies Website Design
Excavation Companies Website Development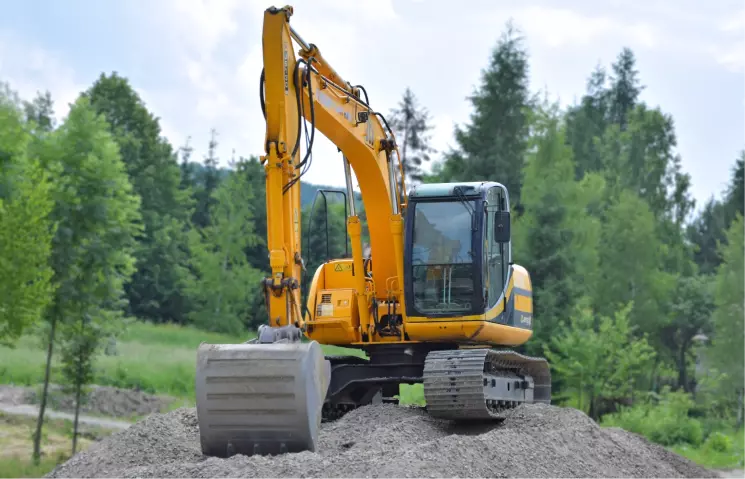 Excavation Companies Web Design and Development Agency
Creating a standout website for excavation companies can be challenging, but we have the expertise to make it happen. Let's get started on your top-notch excavation company web design.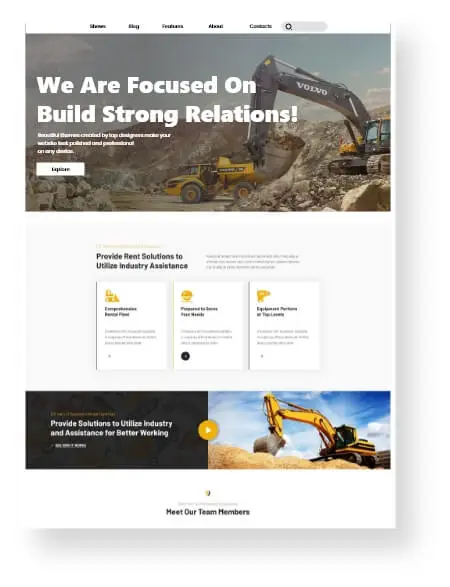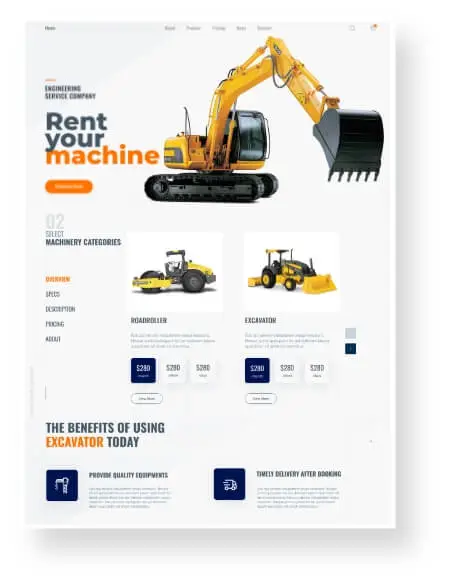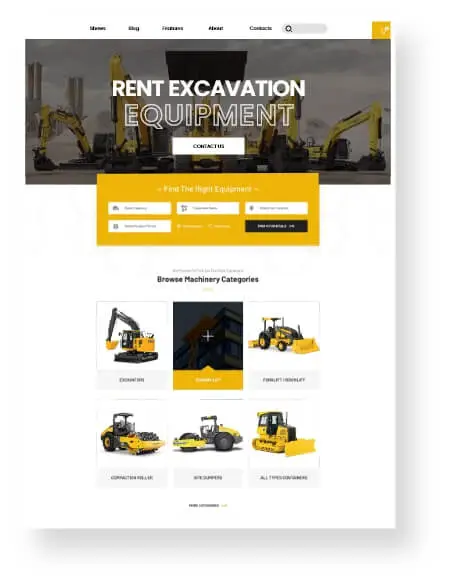 Innovative Website That Will Increase Leads and Sales For Your Excavation Companies Web Design
Experience innovation that drives increased leads and sales through our expert excavation company web design services.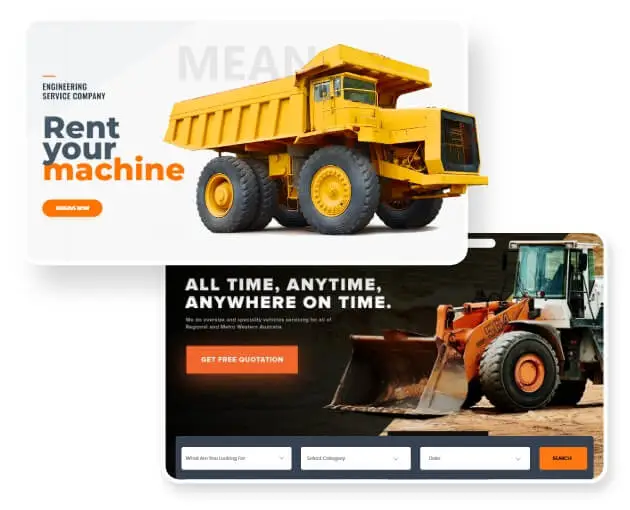 Great UX Website
A well-designed UX makes an excavation website function like a well-oiled machine. Because it is easy for users to use and pleasant to the eye, it provides customers and potential customers with an enjoyable but effective experience that can be traversed without any issues.
Great user experience
Know the audience
Consider the website like a storyboard
Improves brand awareness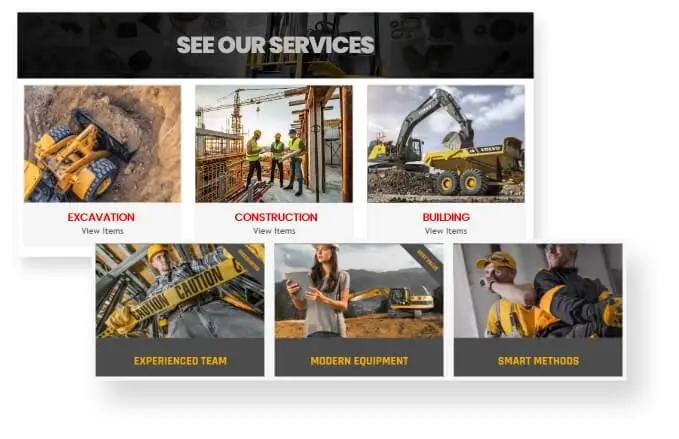 Responsive Design
Making a website for an excavating company responsive will maximize its possibilities. Any visitor to an excavation, whether they are using a desktop computer, laptop, tablet, or smartphone, may see content on a well-designed, responsive website.
Improved customer expereince
Easily find and contact the excavator
Build trust and credibility
Excavators are cost-effective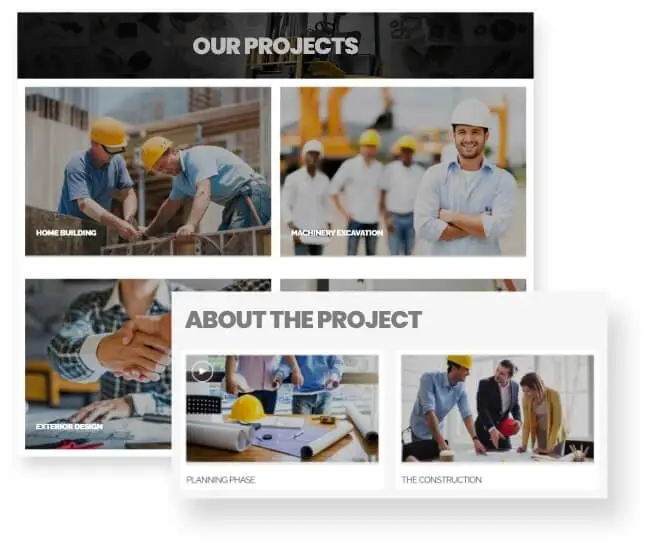 Irresistible Portfolios
Show off your incredible works with the stunning visual elements.a page showcasing the excavator's previous work, complete with before-and-after images of finished jobs.
Tells Better Story About Your Company
Create Emotional Connections With Your Users
Tap Into the Power of Experiential Retail
Easy Strategies for Promoting Seasonal Deals and Launching New Collections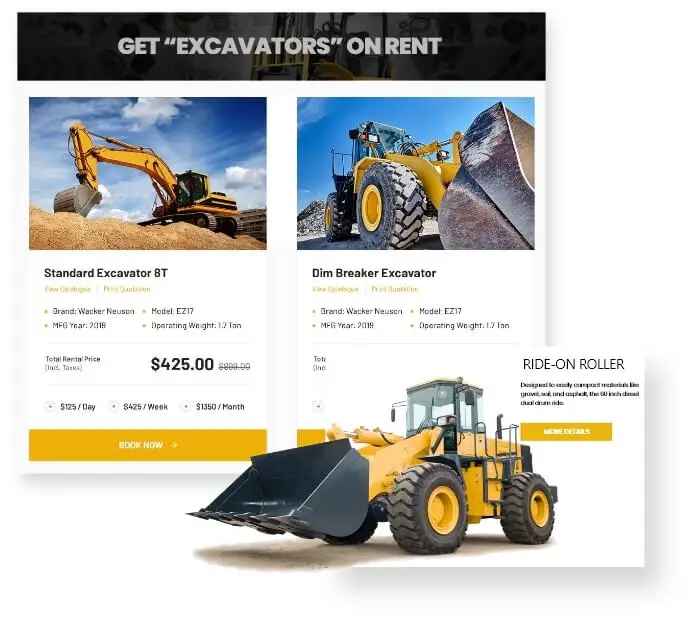 Excavation Services Provided
A website that lists all of the company's excavating services and provides in-depth details for each one.
Increase Your Online Presence
Customer Convenience
Customer Service
Improved Credibility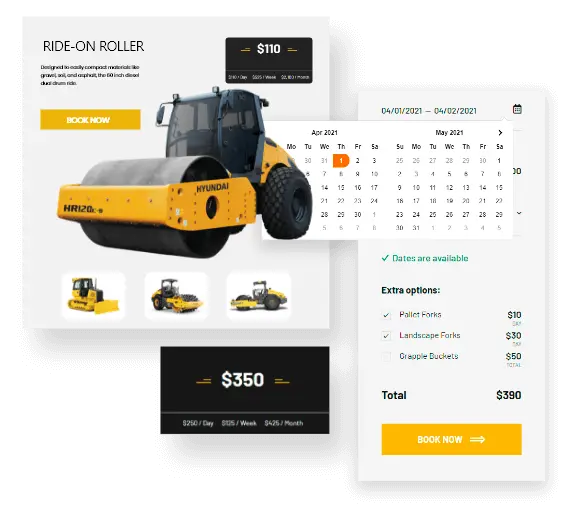 Amazing Booking Calendar
Regardless of the device they are using, consumers can quickly locate and contact the excavator, set up excavation appointments, and send payments using a flexible website.
Easy to use interface
Mobile friendly
Increased convenience
Available calendar display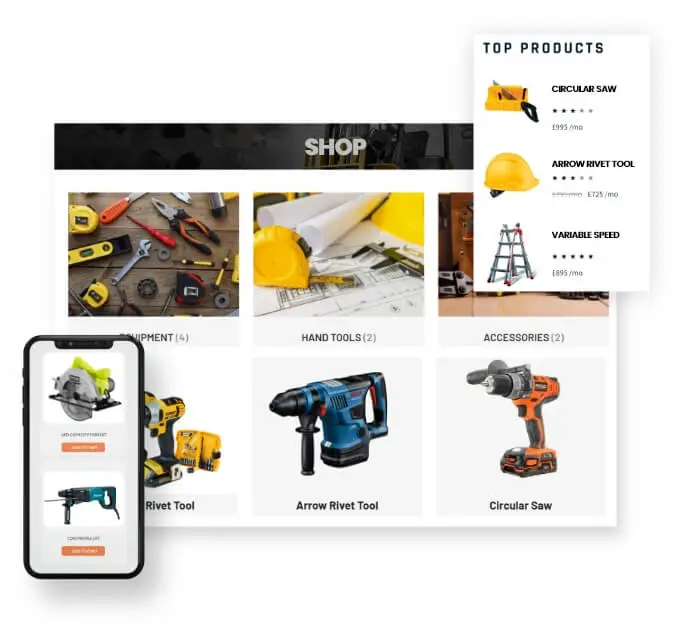 Well Placed Call-to-Actions (CTA)
The key to encouraging your visitors to take action on your excavation website is through professionally worded call-to-actions (CTAs). CTAs can be carefully positioned throughout a website to nudge visitors toward desired activities and ultimately boost conversion rates.
Encourages consumers to perform a particular action
Increases conversion
Improves the user experience
Visitor engagement and conversion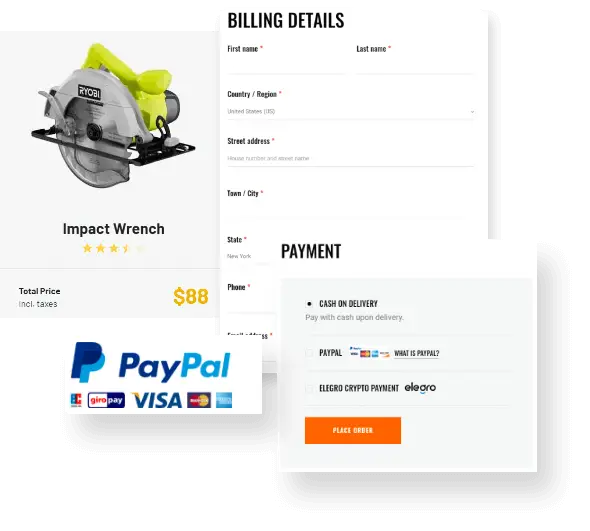 Optimized Online Payment
At its core, payments optimization focuses on improving how businesses receive, process, and manage payments in order to improve customer experience and cut costs.
Ensures Instant and Secure Transfer
Accept Direct Bank Transfers, Checks.
View The Order Status (in real-time)
Edit Destination Details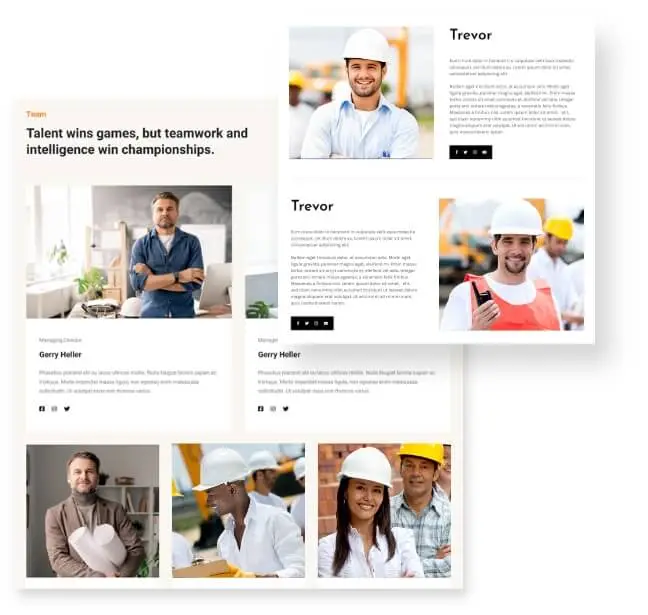 About Your Excavation Team
A website containing information on the excavator's team, the business, its history, and its credentials.
Bring off the talents of your team
Your business receives more traffic
More approachable to potential customers
Establishes your legitimacy as a business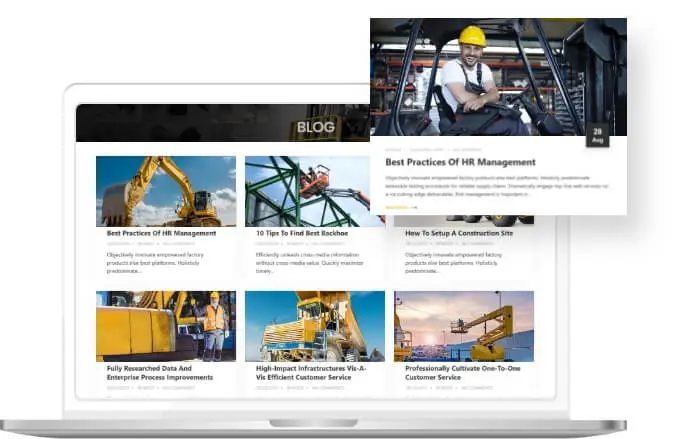 Latest News and Blogs
A page that offers guidance and assistance on matters relating to excavations can boost the website's search engine positioning.
Supercharge Website's SEO
Manage Online Identity And Build Trust
Helps Convert Traffic Into Leads.
Drives Long-Term Results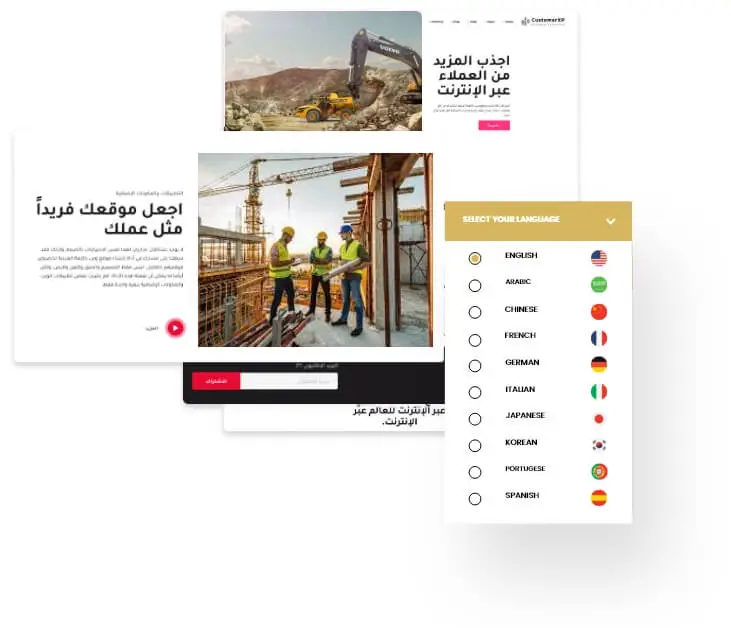 Emergency Excavation Services and safety advancements
A page with details on the emergency services the excavator offers and how to get in touch with them. Companies are investing in these developments to make their workplaces safer for their employees and lower the likelihood of accidents occurring there.
Translating Website Is Cost-Effective
Increases Financial Productivity
Expands Potential Market
Builds Brand Recognition & Trust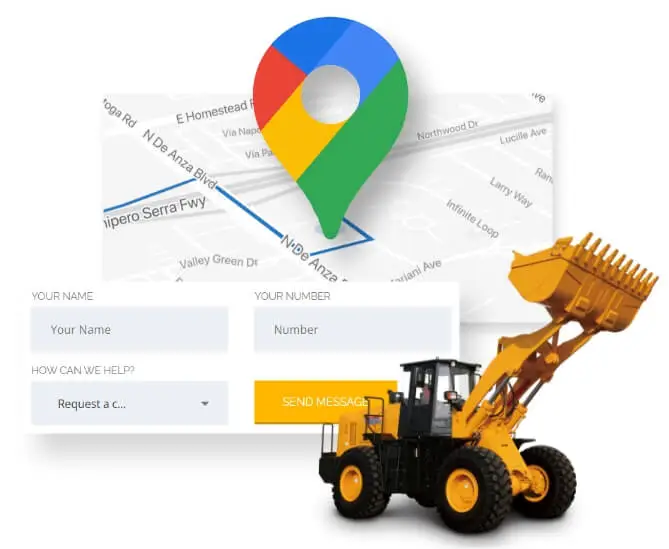 Location
You may include guidance on how to get to the building and what to do once you arrive, which is much more helpful than simply providing your address and business hours.
Show Customers Where You Are
Improve Your SEO
Offer Local Updates
Diversify Your Business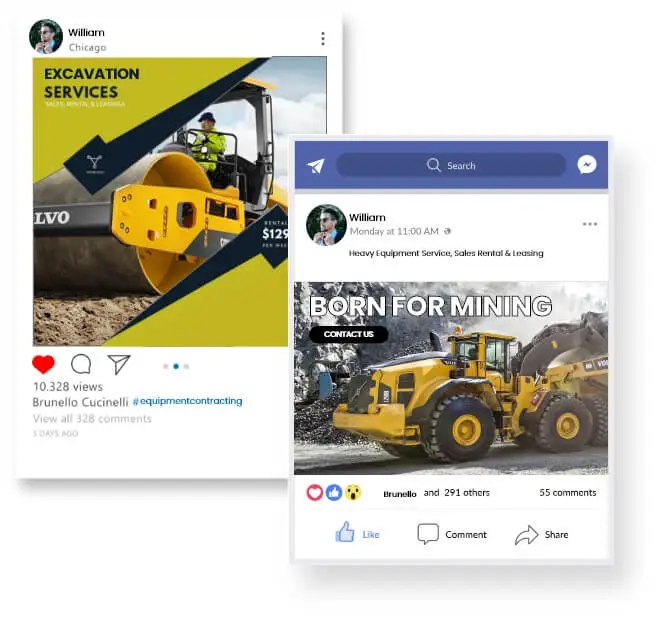 On-Page Excavation SEO
on-site digging When building a website for your excavation business, SEO is essential since it not only ensures that search engines can index your material but also enables them to quickly determine how relevant your excavation website is for a given search phrase.
Exceptional customer service
Regularly update content
Build customer loyalty
Drive more traffic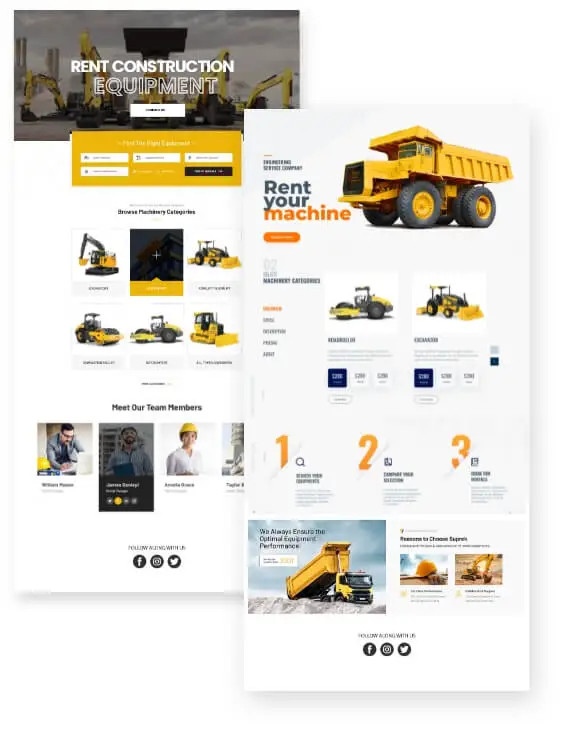 Email Marketing
Give your subject line more attention than anything else. Create a subject line that will pique the interest of your subscribers and persuade them to open your email. If your email subject line is poor, few people will likely open it.
Creating personalized content
Collecting feedback and surveys
Improving sales
Communicating with your audience
Solid Lead Generation Plan For Excavation Company's Website Design
Website Design
Great first impression and user-friendly interfaces
Cross device Compatibility
Seamless user experience across devices
Review and Rating System
Builds users trust and adds more credibility
Maintenance and Support
Ensuring minimal downtime and optimal performance
Search Engine Optimization
Improves Search Rankings
Content Marketing
Builds users trust and adds more credibility
Conversion Rate Optimization
Marketing Services to grow business 200%
Affordable Pricing
Lower Total Cost Of Ownership & Higher Return on Investment
FAQ About Keyideas Excavation Companies Web Design
We offer a wide range of features for your Design that drives more web traffic & converts visitors into buyers. Our developers provide your website with mobile-responsive UI, tight web security, powerful SEO, easy-to-use tools, intelligent backlinks, and more. Keyideas offers a responsive web design company.
After the successful launch of your website, we promote your website on popular digital platforms like social media ( TikTok, Instagram, Facebook, Twitter), emails & newsletters, PPCs, Google ads, etc. to make your business a hit across the online sphere.
We consider all our clients equally, so different budget-friendly packages are available according to your requirements. From small-size services to large organizations, we provide services to all forklift dealers website design services.
Yes, our Keyideas team provides you with free consultations to solve your business/project-related queries. You can easily contact Keyideas or email us at sales@keyideasinfotech.com. Take a look at our latest portfolio to learn more about our web design services. Clean Website Design For Every Business
Mordy Karsch
Giving Back Promotions, San Francisco, CA
I had an amazing experience working with Keyideas - an excellent team of developers.

Isaac Gottesman
dimendSCAASI, Chicago
I would not hesitate to recommend Keyideas as a superior development house.

Lets Do Great Work Together!
Discuss your ideas. Connect now
We've successfully delivered over

leads for the client