Asphalt Paving Companies

Web Design &

Development Agency
Paving Companies Website Development – The paving sector is thriving, and now is the perfect moment for fantastic paving companies web design! In reality, the sector is worth $4 billion annually in the United States alone, according to data from IBISWorld.Reach more potential clients through the web, when you partner with Keyideas will assist you in using the internet to draw in more customers.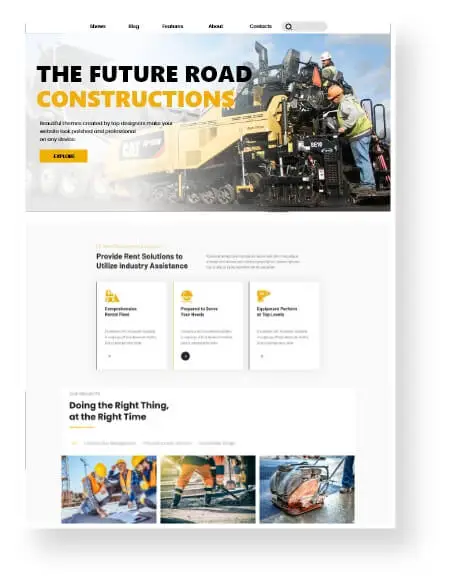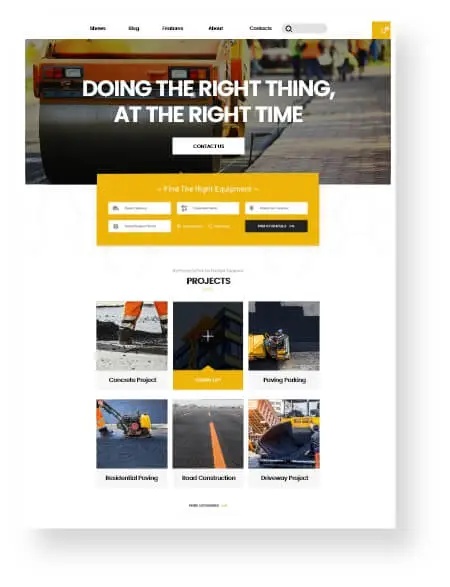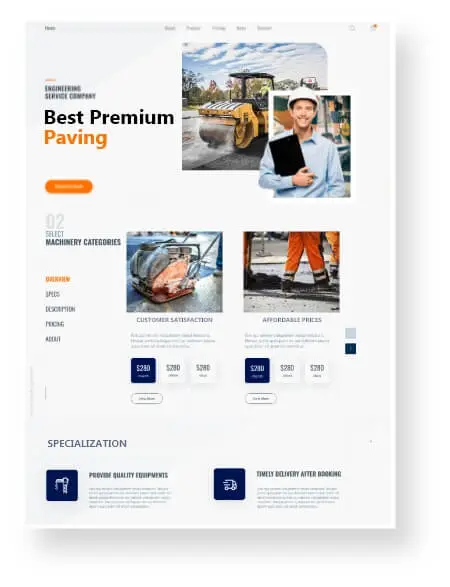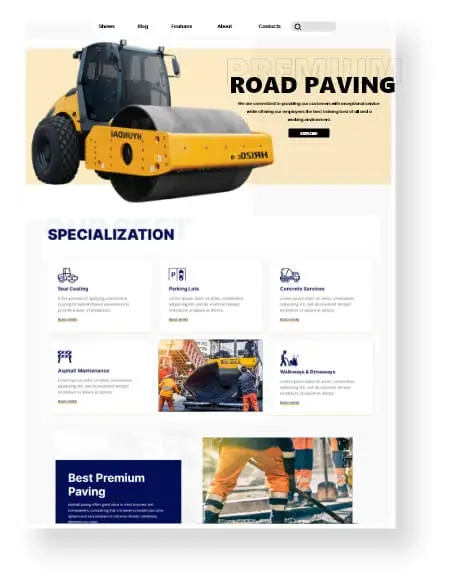 Increase clientele

With Paving
Companies Web Design
Great UX Paving Companies Web Design
User experience (UX) is more than simply a nice-to-have when it comes to building websites; it can also be a deciding factor in whether people choose your company and, more importantly if Google rewards your site with favorable rankings.
Improve customer acquisition
Helps to retain customers
Fulfill the user needs
Effective and easy to use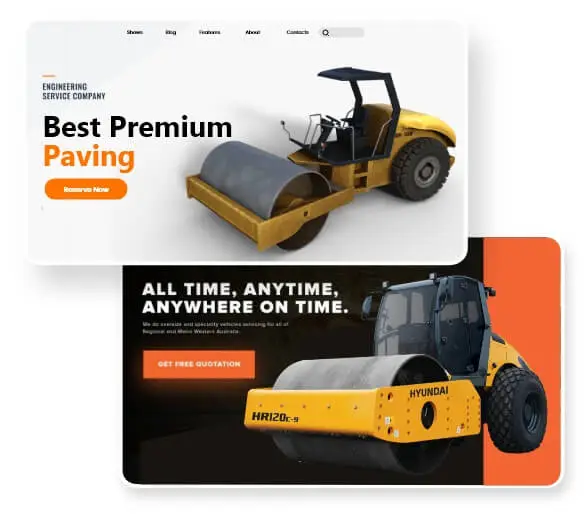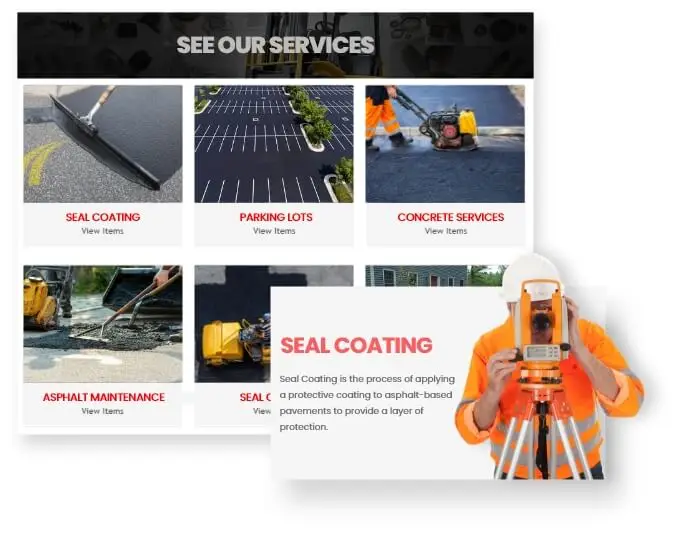 Easily Accessible Service Information
Customers looking for paving services such as driveway paving, patio or walkway paving, commercial paving services, gravel driveway installation, interlocking pavers, paver repair, or a variety of other services you offer, are looking for paving websites that reflect these services appropriately every day.
In-depth insight to customers
Improve customer loyalty
Interaction between customer and service
Planning and optimizing
Irresistible Portfolios
Use the outstanding visual elements to display your amazing work. For your portfolio lists and individual projects, pick from a variety of unique layouts. a page featuring examples of the paver's previous work, including before-and-after pictures of completed projects.
Tells Better Story About Your Company
Create Emotional Connections With Your Users
Tap Into the Power of Experiential Retail
Easy Strategies For Introducing New Collections and Promoting Seasonal Discounts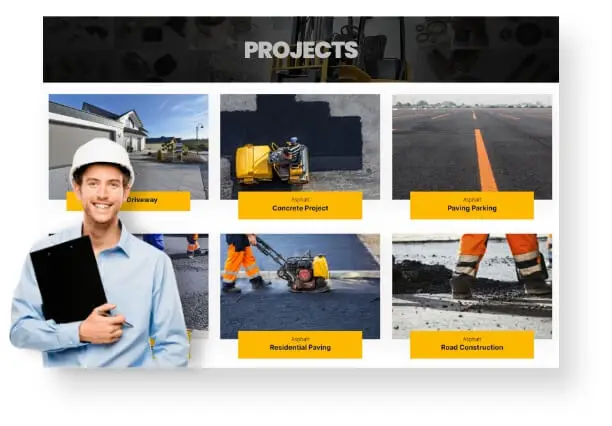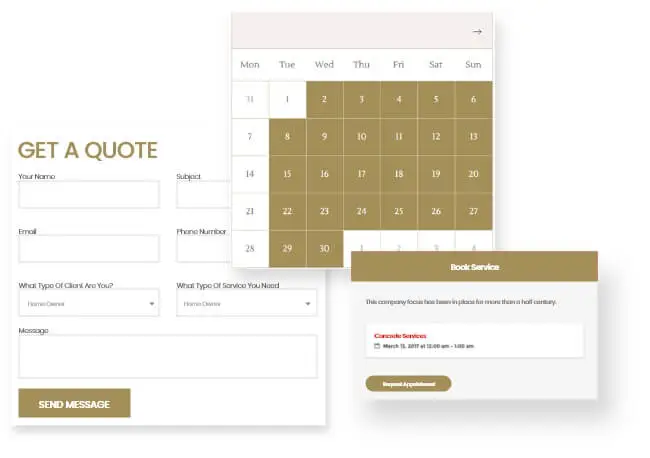 About Us
A website's About Us page is a fantastic method to introduce yourself to potential consumers and explain what your company does. We'll create an engaging about us page that will encourage visitors to become clients.
Visitors get to know about the company
Your company values
What you do for clients
Increased convenience
Contact Us Page
A page that offers the paving company's contact details, such as its phone number, email address, and physical address, together with a contact form so that clients may simply get in touch.
Simple to build and convenient to use
Enhances productivity and saves time
Data implementation and customer growth
Nurtures lead generation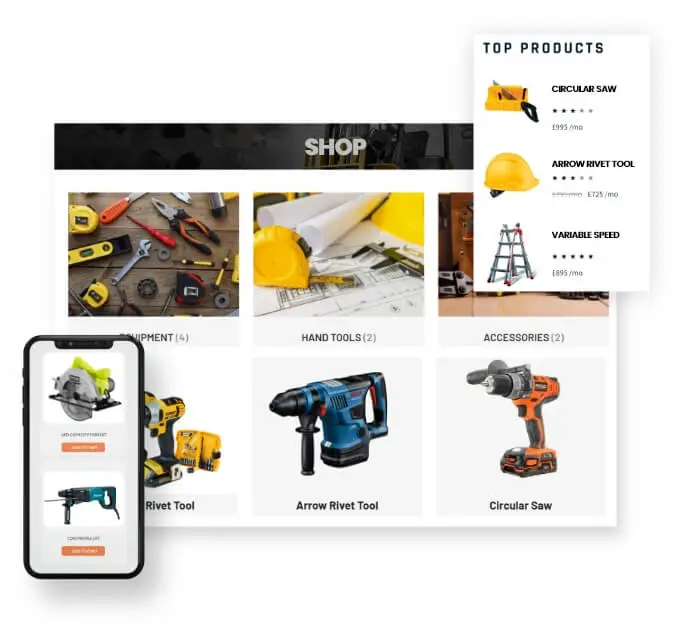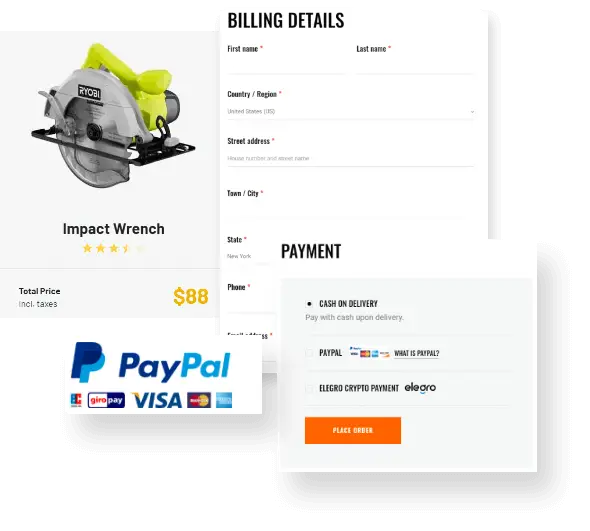 Eco-Friendly Paving
The development of more environmentally friendly paving materials that have a smaller carbon footprint than conventional ones, such as recycled glass, rubber, or plastic, is being prioritized.a few paving industry trends that your website ought to include.
Developing a positive reputation
Environmental sustainable practices
Attract new customers
Attract more customers
Meet The Team Page
We will make a page for each member of your team if you have any employees. This will provide potential clients a chance to meet the workers who will be handling their job.
Show Off Your Team And Their Talents
Increases Your Website Visits
Business Becomes More Personable To The Potential Client
Establishes That You Are A Legit Company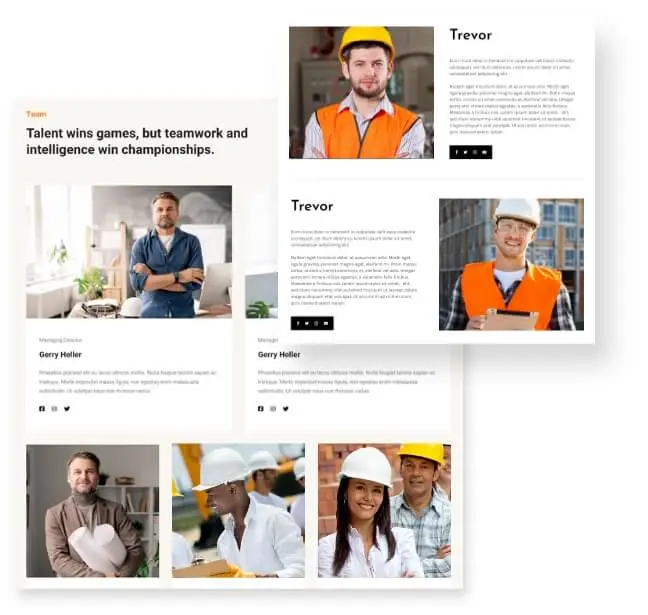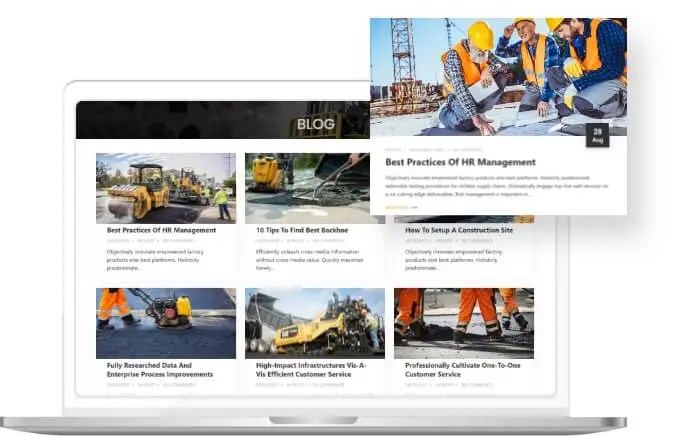 Latest News & Blogs
.A page that offers guidance and information on matters relating to paving may boost the website's search engine positioning.
Supercharge Website's SEO
Manage Online Identity And Build Trust
Helps Convert Traffic Into Leads.
Drives Long-Term Results
Website Security
We perform frequent backups of your website, employ cutting-edge security measures, and maintain flawless operation of all the software. Your paving website will always be accessible and error-free.
Web site user exploitation
Stealing data from the server's memory
Manipulating bots and crawlers
The misuse of server resources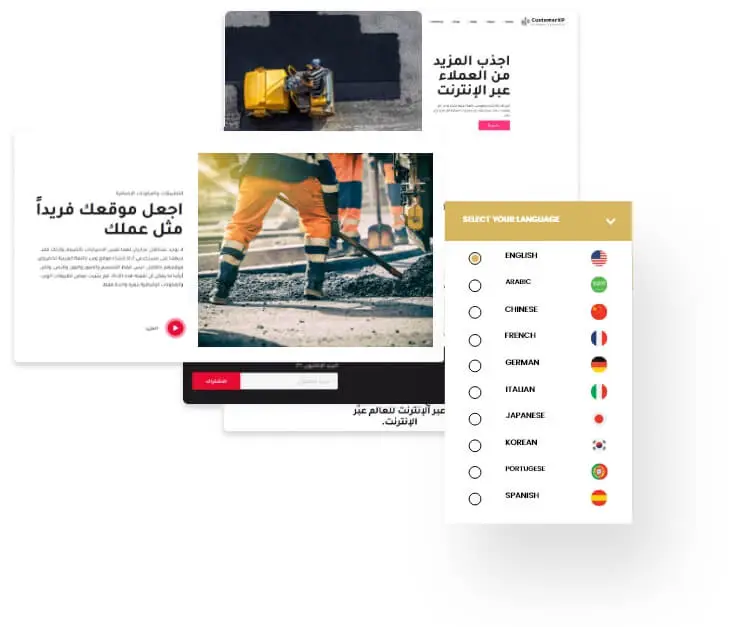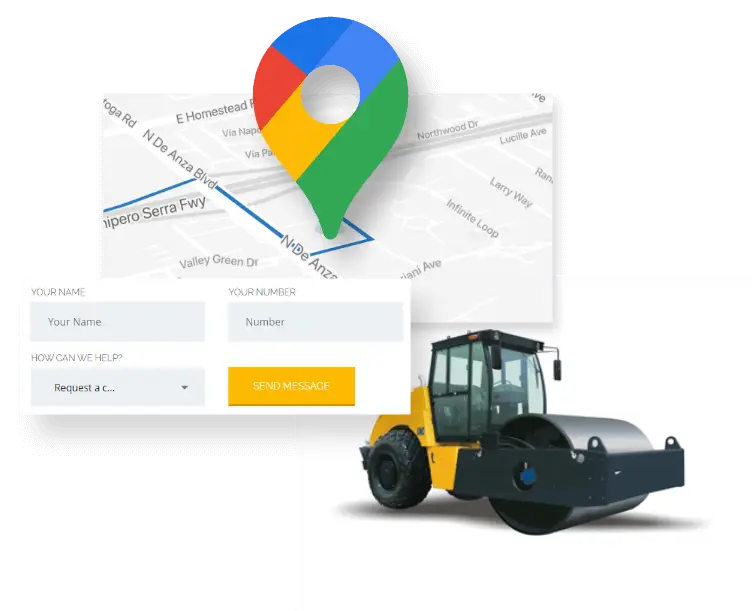 Location & Contacts
We will make a page for each place where you serve clients if you have numerous sites. This will make it easier for potential clients to find your company when they perform a local business search.
Impact website metrics
User experience
Offer local updates
SEO optimization
Industry-Leading SEO
To improve ranks, we apply effective onsite search engine optimization. Everything required to position websites for search engine success is part of our onsite SEO.
Improves Your Site's User Experience
SEO Helps you Generate Quality Leads
SEO Increases Brand Visibility
Improved User Experience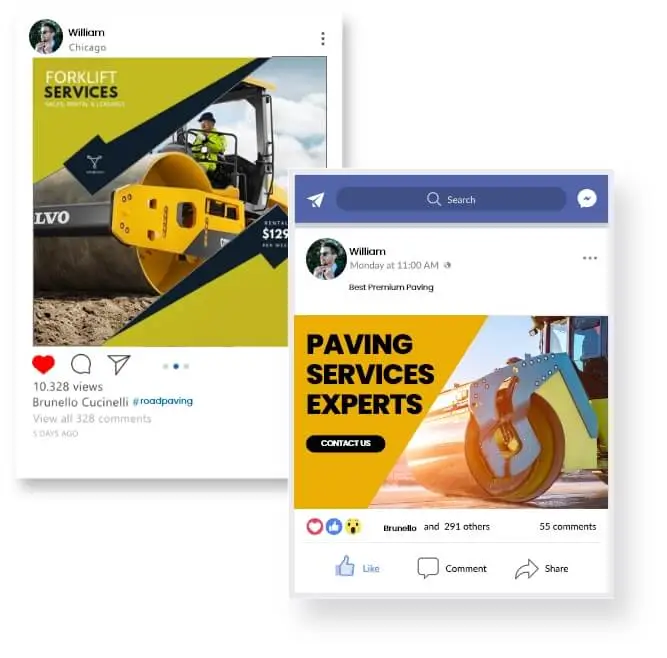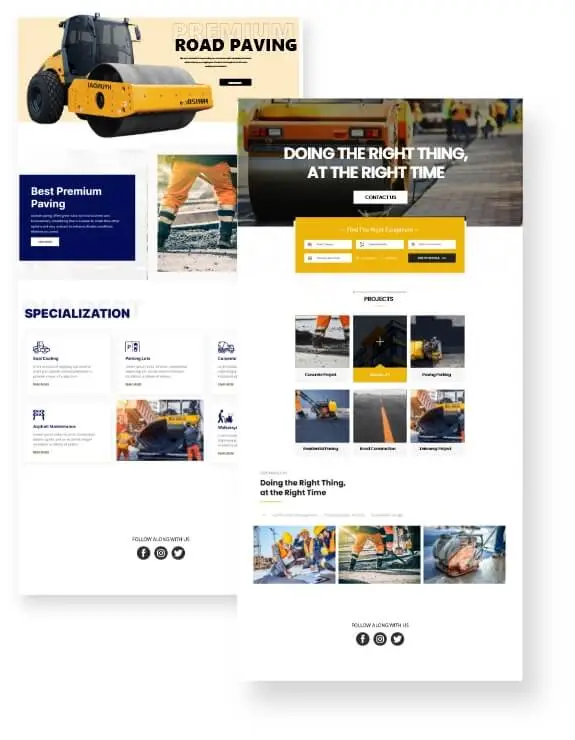 Email Marketing
In order to increase sales, foster customer loyalty, or disseminate critical information, businesses target consumers with emails that contain commercial messages.
Stronger Customer Relationships
Increased Traffic To Your Website
Establish Authority in the Paving Industry
Better Brand Recognition and Awareness
Solid Lead Generation Plan For
Paving Company's Website Design
Search Engine Optimization (SEO)

With our smart search engine optimization techniques, get recognized by search engines and your global-local visitors. Helping searchers find your services within seconds with superfast page landing and full-on page optimization.

Deep Keyword Research

Mobile-Responsive Website

Resourceful Site & Backlinks

Organic Lead Conversion
Content Management System (CMS)

Utilize our strong content management platform to take your services to the next level in the profound content field. The CMS team is adept at writing keyword-rich and well-managed content for your services at their best creative end.

Lead-Generating Links Wrapped

Complete Content Optimization

Increased Conversion Potential

Improved Brand Recognization
Targeted Pay-Per-Click (PPC)

We don't leave your custom PPC Ads just floating on the web but also retarget the users to multiply every click. By placing your ads on popular sites, your browsers become buyers.

Real-Time User-Targeted Ads

User Tracking and Analysis

Garner Immediate Results

Attractive Visual Elements
Lead Generation Magnet

Our lead generation magnet offers your visitors free assets and special deals like free webinars, e-books, discounts, and whitepapers to exchange their email/contact details significantly.

Drives Instant Sales

Spreads Brand Voice

Shared Interests & Goals

Builds User Community
Responsive Paving Companies

Web

Design Helps Unify

User Experience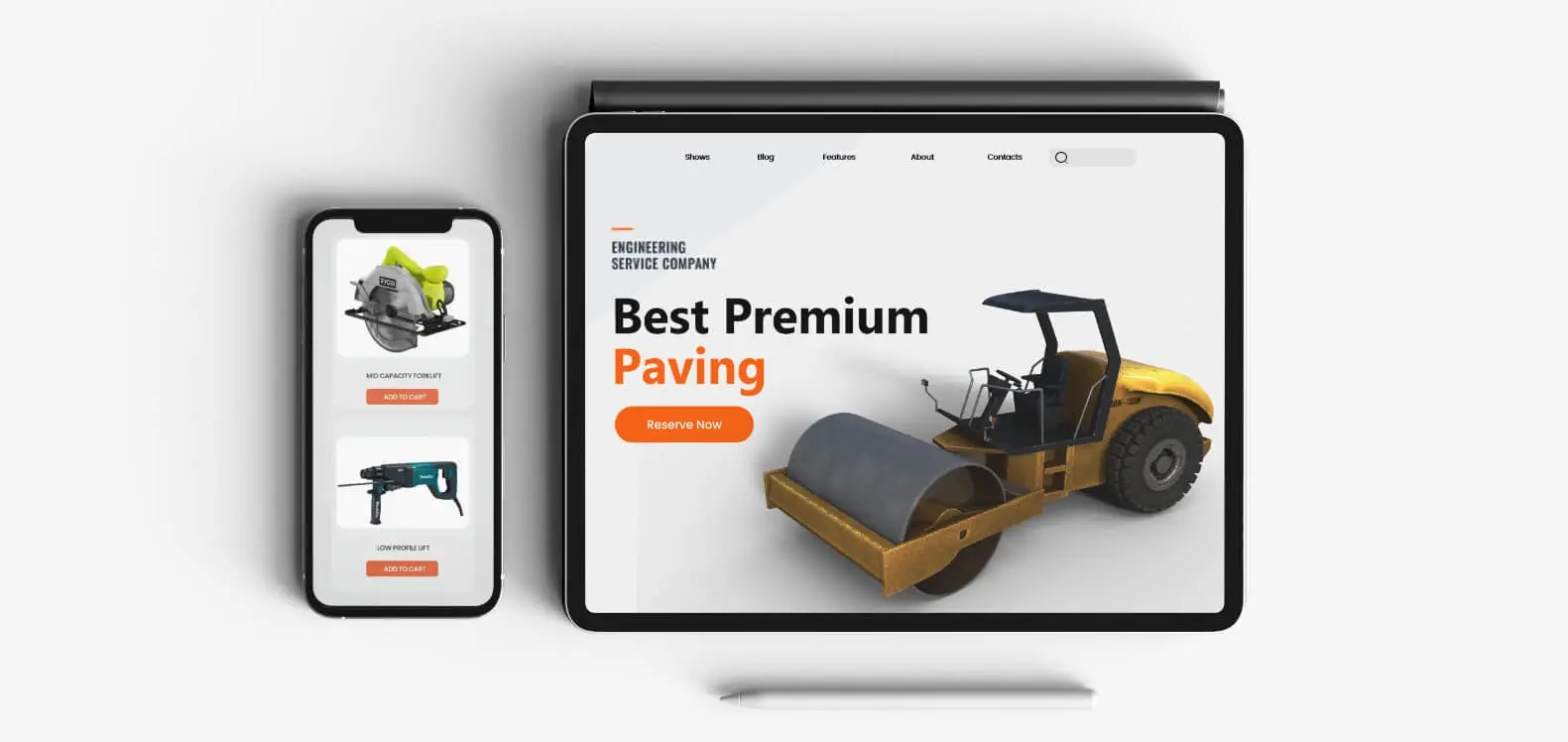 Boost Search Rankings

Adopt responsive web designs to boost your website's rating and make it more competitive.

Consistency In Design And Brand

On their initial visit, users are more likely to give up and visit another website if they have to often zoom in, out, and squeeze their screens.
Reach More Customers

Even sitting down at a desktop or laptop computer is not required for people to shop online. On their iPhones, users can find anything they're looking for.

Optimize Page Experience

It will also take longer to navigate a site that isn't mobile-friendly, which might irritate visitors to the point of no return.
How We Make And Serve Your
Paving Company's Website
The Innovative Design Process
STEP 1
DISCOVER
Our team engages in extensive research to discover your specific needs and provide you with tailored solutions.
STEP 2
PLANNING
The planning involves robust mapping and preparing a blueprint for the entire project and procedures.
STEP 3
DESIGN
During the design phase, our UI/UX design team prepares a user-friendly design for delighting your users.
STEP 4
DEVELOPMENT
Our back-end developers integrate and optimize your systems, our front-end developers are bringing creative and user experience to life.
STEP 5
TESTING & LAUNCH
We perform extensive system testing to validate that our deliverables are ready for the real world and your users.
FAQ About Keyideas Paving Companies Web Design
We offer a wide range of features for your design that drives more web traffic & converts visitors into buyers. Our developers provide your website with mobile-responsive UI, tight web security, powerful SEO, easy-to-use tools, intelligent backlinks, and more. Keyideas offers a responsive web design company.
After the successful launch of your website, we promote your website on popular digital platforms like social media ( TikTok, Instagram, Facebook, Twitter), emails & newsletters, PPCs, Google ads, etc. to make your business a hit across the online sphere.
We consider all our clients equally, so different budget-friendly packages are available according to your requirements. From small-size services to large organizations, we provide excavation companies web design services to all.
Yes, our Keyideas team provides you with free consultations to solve your business/project-related queries. You can easily contact Keyideas or email us at sales@keyideasinfotech.com. Take a look at our latest portfolio to learn more about our web design services. Clean Website Design for every business.
Mordy Karsch
Giving Back Promotions, San Francisco, CA
I had an amazing experience working with Keyideas - an excellent team of developers.

Isaac Gottesman
dimendSCAASI, Chicago
I would not hesitate to recommend Keyideas as a superior development house.

Lets Do Great Work Together!
Discuss your ideas. Connect now
We've successfully delivered over

leads for the client