The demand for iPhone app development has drastically increased considering the boom in the iPhone audience worldwide over the last few years. The boom in iPhone users translates into a demand for iPhone mobile apps. Businesses are often confused as to what platforms to choose for their new mobile app or how to tackle deployment issues. That's where expert iPhone application developers at Keyideas can help reduce your complexities, and offer seamless iPhone app development services.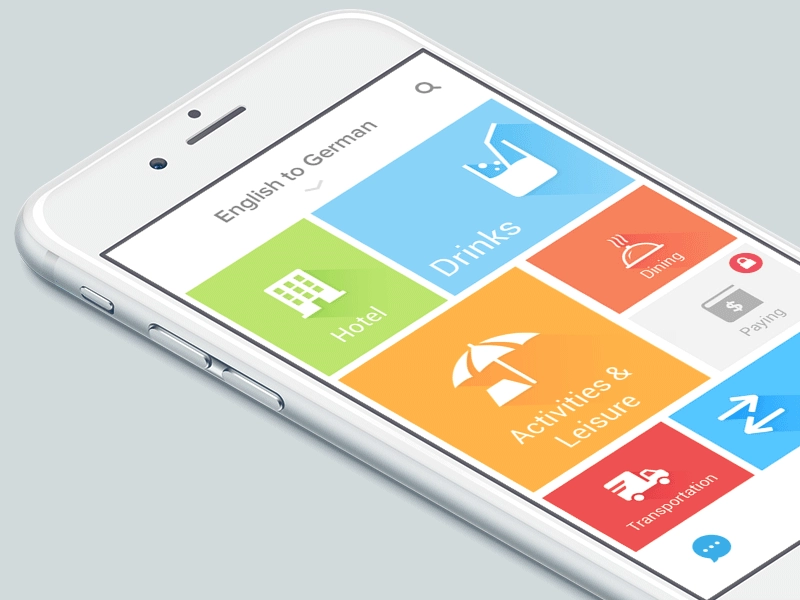 How to find a mobile app development company? As we move on to the next decade, we expect great technological transformations in the area of iOS app development. Because of its envious technological revolutions, iPhone users always expect significant uniqueness from Apple. Moreover, iOS users tend to spend way more on apps than Android users. Therefore, the Apple store is overwhelmed with more than 1 million amazing apps. Finding a mobile app development company for your next project can be tricky and challenging. There are many parameters to judge if a development company is reliable, if they deliver their promises on time if their cost is justifiable if they work well with iOS and other mobile platforms.
As a Top App Development Company, We Can Make Your Business Profitable
Cost Effective Development- A large library of tools and SDK are available for developing an iPhone application. This makes the development efforts less and saves money.
Security Factor – It is advisable to work with an iPhone application development company who has experience in making secure user interfaces. Moreover, iPhone itself has robust protection against viruses or malware, which makes it a perfect choice when it comes to growing your business online.
Rich Design and Features – Most of the iPhone app development companies are a one-stop destination if you are looking for a rich and intuitive design for your business app. It is always good to hire an iPhone app development firm that can attract millions of customers worldwide.
Time to the Market – Due to SDK and readily available tools, the app development process can be faster, due to which the time to launch the app in the market is reduced exponentially.
A Pool of Resources- An iPhone app development company will always have resources with the right skillset to allocate to your project and finish the work on time without any delays.
Support and Bug Fixing – These companies not only provide app development services but they also provide support services, even after delivery of the app.
Highly Scalable App- iPhone app development can help in creating highly scalable apps for your business. iPhone based applications are scalable and can be improved any time.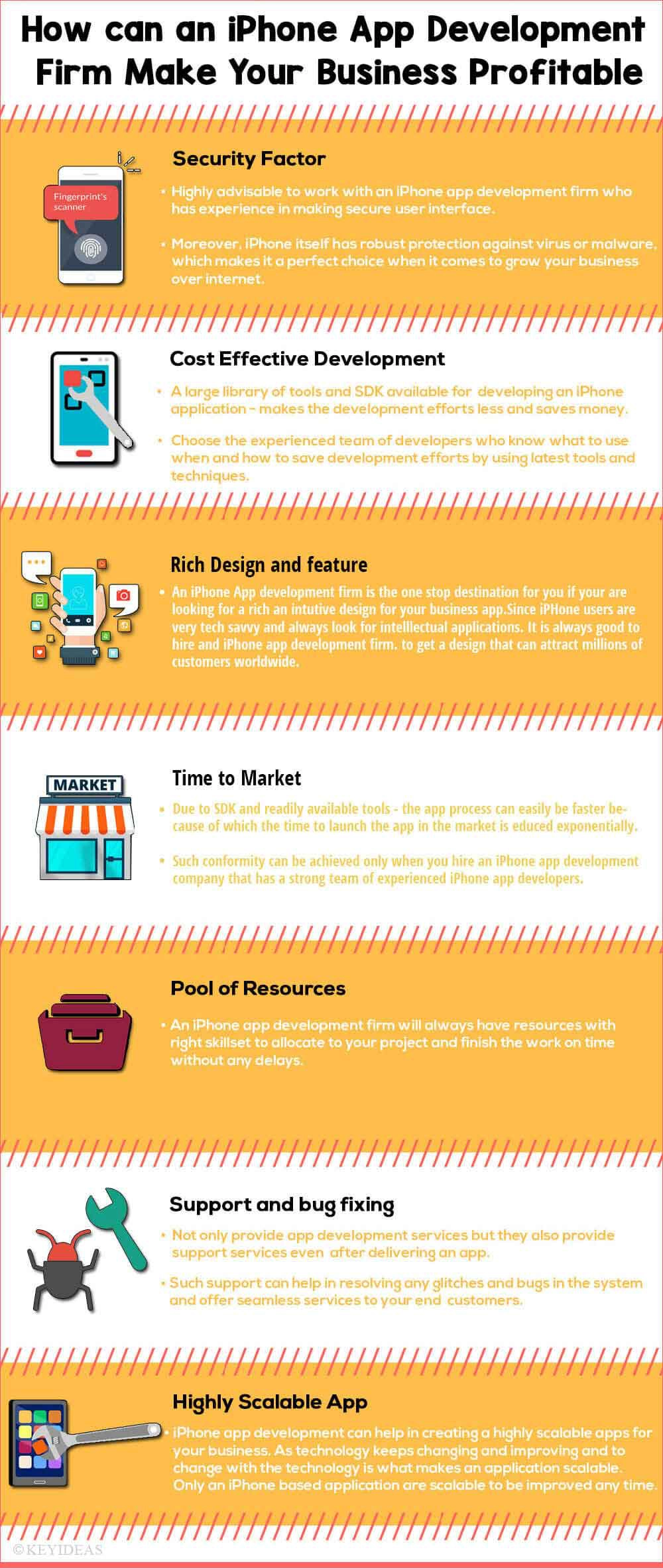 We are a Mobile Apps Designing and Developing Company
We are a mobile application design and development company, helping clients create apps that help businesses in multiplying short-term profits into long-term growth prospects. We develop creative and customer-centric mobile apps to give users and customers a ceaseless friendly experience. Our proficient developers and passionate designers turn your innovative ideas into user-satisfying products. We provide solutions – from Startup to Enterprise level company. As a mobile app development company, we ensure that your app gets attention from your target audience, thus increasing your traffic. Business objectives are so important when it comes to iPhone mobile development. Defining your business objectives will help you build customized apps that tie up to achieving your company's objectives in the long run – and that is what we focus on.
Find out About Our iPhone App Development Services
As a leading iPhone App development company, with an awesome team of iPhone app developers, we solve business problems and help Startups & Enterprises align with iOS technologies. We design, develop and deliver innovative applications and games for iPhone and iPad, effectively created with a great UI and feature-rich functionalities. Below are our iPhone app development services.
Social Media API Integration: System integration to any third party solutions in one click. This could include social media API integration like Google API, Twitter API, Facebook API, You Tube API, LinkedIn API, Flicker API, Instagram API and more. Video Sharing include Vimeo, Youtube etc.
Beacon Integration: The Google beacon platform enables you to manage your beacons remotely. Our iBeacon app development company integrate it with Google services thus allowing users' devices to discover content and functionality across Android, native apps, and the web. Similarly integrating iBeacon with your app is also common.
IoT (Internet of Things): Our developers integrate Internet of Things applications with iPhone applications like monitor security system which connects to every single user's personal lives via iOS apps.
Location/GPS Services Integration: Our developers have delivered several projects with GPS Integration. GPS integration facility – helps users to explore the real-time benefits.
Payment Gateway Integration (PayPal Gateway, Stripe, Authorize.net, Google Checkout, Amazon Payment, WorldPay etc.): Integration of payment gateways allows online stores to accept credit card payments from customers.
Wearable Integration: wearable technology is its capabilities of tracking human activities have been emerging rapidly
3rd Party Application Integration (Such As Google Map, Google Drive, Dropbox, Amazon, Salesforce, WordPress API etc.): These third-party integrations are an important part of the service that we offer. Minor integrations include credit card processing and shipping companies and more complex integrations include inventory and CRM systems.
How Keyideas can help you with iPhone App Development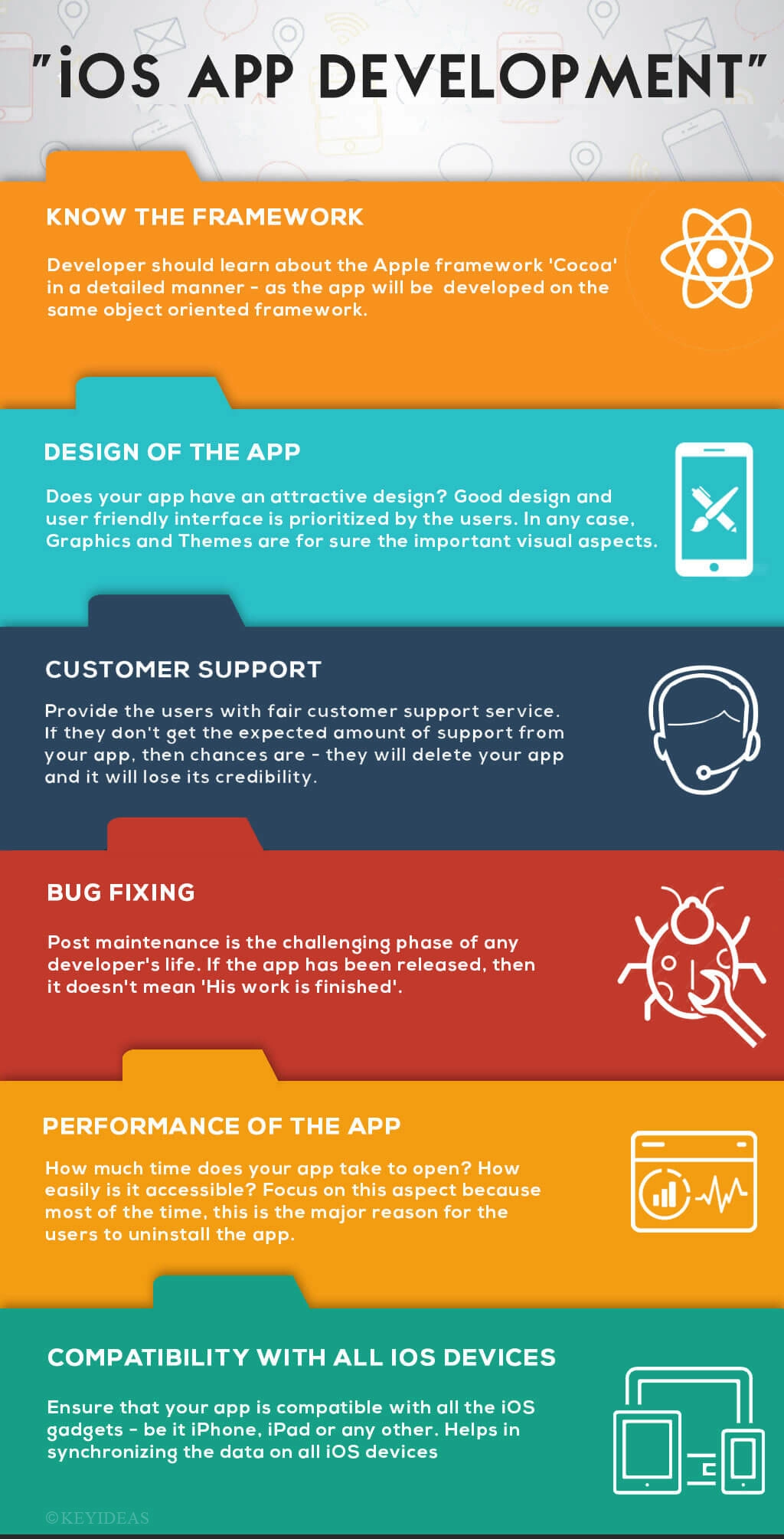 Know the Framework – The developer should learn about the Apple Framework, in a detailed manner – as the app will be developed on some object-oriented framework. These templates and frameworks help the developers to get a quick start to the project.
Design of the App Must be Appealing & Unique – If the app has an aesthetic appeal, users will come swarming to try the app. We make your mobile app, appealing and pleasing to the eye. With the growing rate of competition, we create products that look amazing.
Customer Support – Provide customers with fair customer support services. If enough support is not provided, chances are – customers will delete the app and the app will lose its credibility.
Bug Fixing- Post maintenance is the challenge phase of any developer's life. The release of the app does not mean that the app has been finished.
Performance of the App – For any mobile app, the performance is very critical, as it becomes the de facto standard for providing better customer experiences. Performance is one of the factors of the app quality that has to do with how it behaves when the app is loaded. When assessing the mobile app performance, it's imperative to know what are the must-measure metrics that matter and how to measure them.
Compatibility with all iOS Apps- Our developers create apps that work with future versions of iOS.
An iPhone App Development Company You Can Trust!
We move forward with a strong vision taking along with us our past experience which leads to the development of engaging mobile application with high ROI and maximum conversion. You can trust us with an iPhone application development company, whatever your requirements are, no matter how complex the application is we make sure that the product delivered is of the highest quality. Since we are all about making dreams a reality, you can trust your idea to not just be developed by our iPhone app developers but also optimized for search, user experience and ROI. We use our expertise in effective custom app development to create a range of app for our users.
Conclusion
The mobile app development company should be able to understand and focus on your precise business requirements and not compromise the quality of work. We, as an established development company, understand the criticality of ensuring quality and security while developing custom mobile applications for seamless user experience and functionality. It's necessary to understand that it is an investment that will be the new face of your business/brand!