Fast Track To Professional Web Design
Are you thinking of creating your website? It is important to keep various parameters in mind while you do so. Professional web design requires a plethora of different skills and expertise for producing exceptional work. It is to be able to communicate with the right audience and create relevant content that matters. You can showcase your work, establish a stronger relationship with the market, and professionalize your brand through your website. Let's take a look at some of the strategies and parameters to be taken care of in professional web design:
Keep The Target Audience In Mind
It is essential to make cognitive marketing attempts focusing on your website's message and content to your identified audience. It filters out useless traffic and allures high-potential leads. It is essential to know about your audience's buying sentiment, taste, values, and attributes.
According to a study conducted by Social Triggers, 94% of users are uneasy on websites because of their design. This uneasiness resonates with low engagement and poor conversions. It is primarily because these websites do not focus on the target audience.
is a known fact that one of the most effective ways to connect with an audience is to optimize your website according to their needs. Optimizely saw a 113% jump in visits to its solutions page and a 117% increase in clicks on secondary CTAs after they personalized their homepage.
Also, with this approach, you get higher website authority and lower bounce rates.
Know Your Competitor
Competitor analysis provides an upper hand and vision on pricing. It gives valuable information about what features the competitors have used, the level of engagement, and the interactivity that is supposed to be met or transcend. Apart from this, you will be better able to meet the industry standards making it simple for the customers to find you online.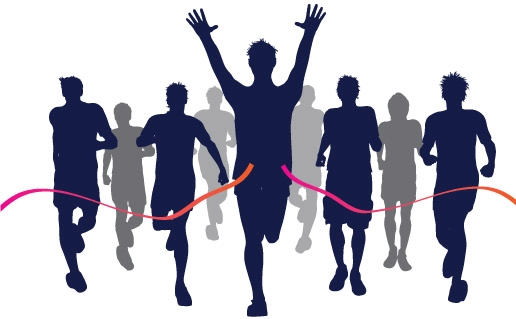 Also, competitor analysis enables you to identify a gap in the market. It helps to point out what products or services that your business does not offer but the competitors are offering. Competitor analysis also helps to gain insight into the competitor's marketing strategy and, hence you can plan your own to counter them.
SEO-Friendly Design
SEO stands for Search Engine Optimization, which is the process of increasing the quantity and quality of traffic to your website through organic search engine results.
Is it affordable?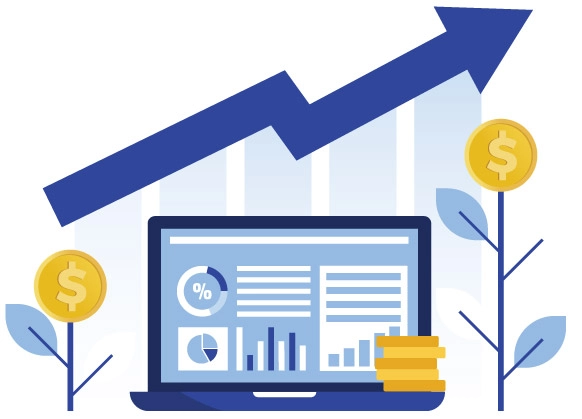 While designing a website, it needs consideration that the design is close to how a search engine views it. Search result listings are free and easy to attain. Unlike the paid advertising and other marketing strategies, you do not need to spend your money to get a good search result ranking.
Also, web traffic directed to your site due to a higher search result rankings increases at a fixed rate. Hence, you can experience improvement in web traffic along with an increase in sales.
SEO tactics give permanent and consistent results. Hence, you can relax assured that a lack of funding will not decrease your web traffic.
Declutter The Website
Employing a minimalist and clean web design makes the website less complex, faster, and with fewer elements and applications. It also stays the problem-free.
Other than this, the created environment helps the reader focus on offered services. Hence, letting the reader's attention effectively in the direction where it should fall.
As a result, more reader retention and higher sales conversion are achieved. The users also remember better what they saw when they toured on the web page.
Our designers at Keyideas offer minimalistic and professional web design.
Vouch For Continuous Improvement
Kaizen is an approach to create a continuous improvement based on the idea that small and ongoing positive changes can reap positive outcomes.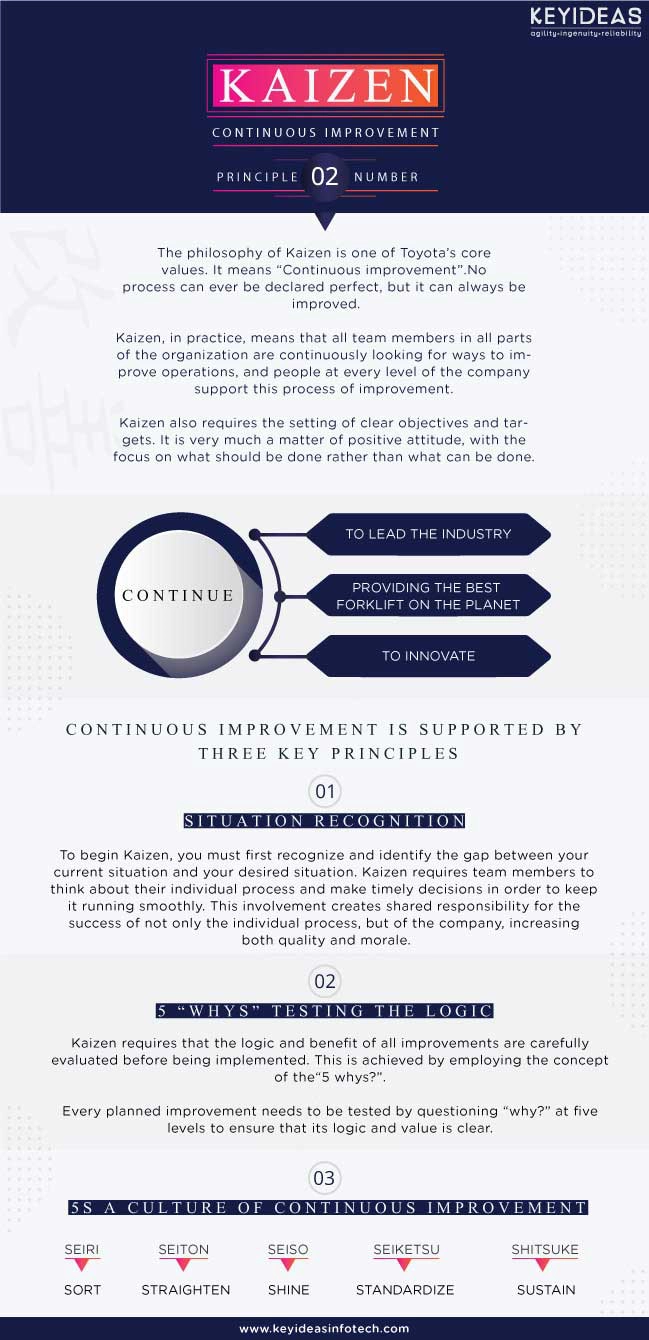 The kaizen method of continuous incremental improvements is a way of life philosophy that is based on many Japanese management concepts such as total quality control.
When you work on your website, you should consider kaizen since the version you will publish will not be the final version.
There is always room for improvement. A website sits on your server, if you encounter a mistake, you can fix it right away. In the same way, you can produce gradual and small improvements along with updates to optimize your website to be more potent in serving its function.
Call-To-Action (CTA)
A lead generation website includes a specific set of pages, each with particular components, every component is aligned with the expectations and psychology of the user and also the marketing program of the business. The audience is constantly searching for relevant information. To attract the target audience, it's important to write as many informative blogs and arrange those articles with key phrases. During that visit, they should be able to find quick, easy-going ways to get more of your expert advice through social media (icons to let them follow you) or more content (internal links to related content).
It is essential to incorporate a call to action on your pages. If you want someone to click for more information, provide a big button on your page but just be sure that the visitor can click anywhere on the button to get where they want to go. Apart from this, increase the number of landing pages on your website and have a prominently displayed phone number.
Why Use WordPress As A Content Management System (CMS)?
WordPress is a content management system that helps you to create and publish your content on the web. WordPress is free and doesn't require license fees makes it a lucrative option for organizations.
The most iconic benefit of using WordPress as the content management system is that it's easy for people of all professions- writers, podcasters, real estate owners, store owners to publish their content without knowing the code. WordPress offers free plugins that leave more money in your budget for other important tasks like content production and promotion. Also, WordPress is a secure platform and is highly scalable.
UI/UX Design:
UI design stands for user interface design, UX design refers to user experience design.
At Keyideas we provide you with comprehensive digital marketing services.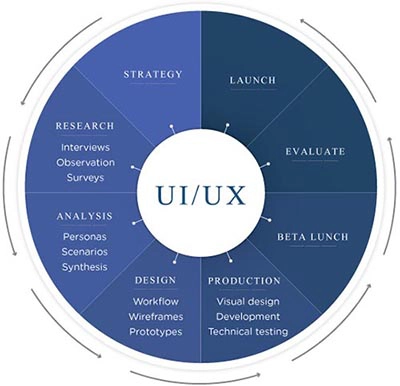 It is impossible to make deliberate design decisions without a process. UX designers follow a user-centered design process. Here's what that looks like:
There are hundreds of UX techniques available to utilize on a project but start by focussing on contextual inquiry, personas, scenarios, wireframes, and user testing.
A Final Note
It is important to have a clutter-free website that is oriented towards your target audience to generate quality leads. Keyideas provides full-service digital marketing and has an ethic of continuous improvement(kaizen).