Cloud Computing Companies Website Design
Cloud Computing Companies Website Development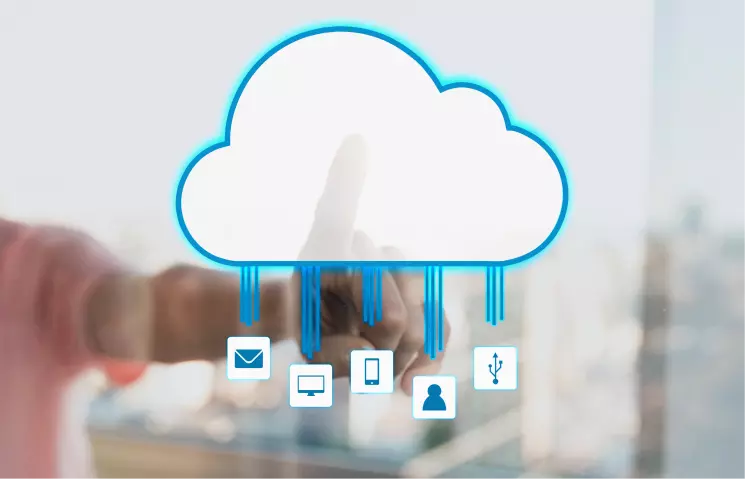 Cloud Computing Website Design & Services
Ensure your cloud computing services reach the right audience through custom website design tailored for IT. Trust cloud-competent developers for your cloud web design.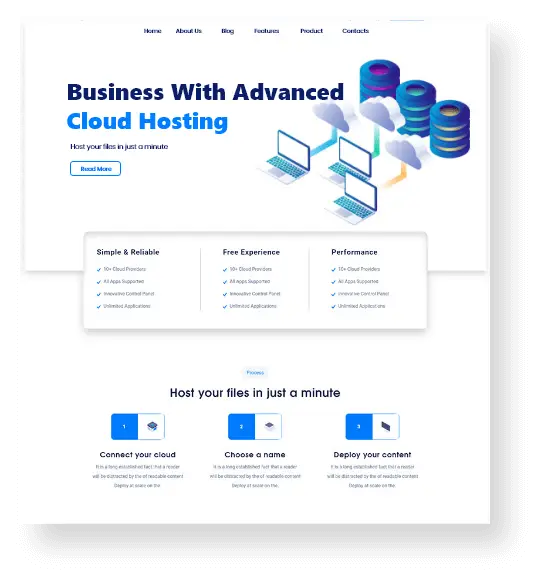 Cloud Hosting
Secure and scalable cloud hosting solutions for your data and applications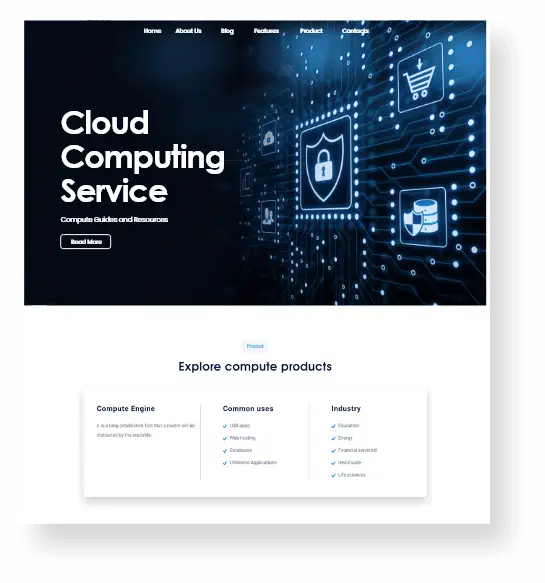 Cloud Computing
Harness the power of cloud computing for efficient and flexible IT operations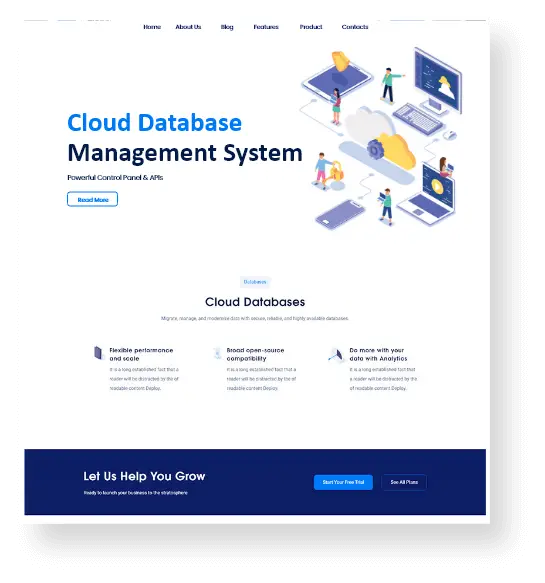 Database Platform
Streamline data management with our advanced cloud-based database platform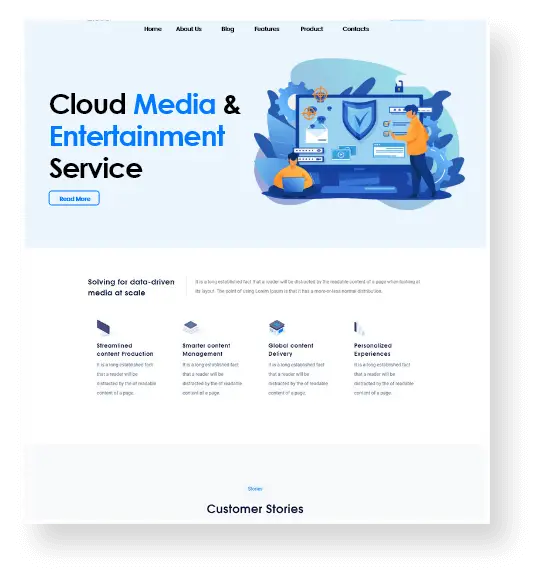 Cloud Media Services
Elevate your media content with cloud-based solutions for seamless delivery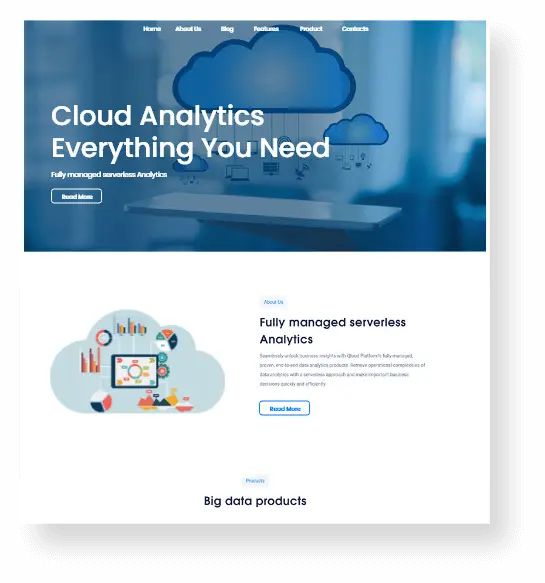 Cloud Analytics
Unlock actionable insights with cloud analytics tailored to your needs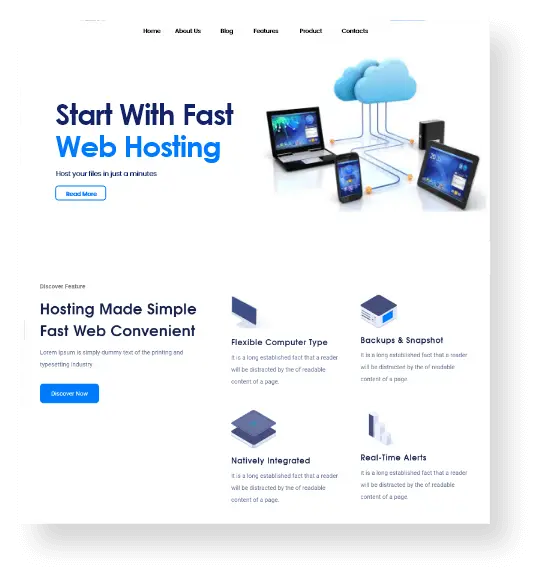 Web Hosting
Reliable web hosting services to keep your online presence running smoothly
Speed-Up Your Business Wheels With Custom Cloud Computing Website Design
Harness the expertise of our fashion e-commerce website design specialists.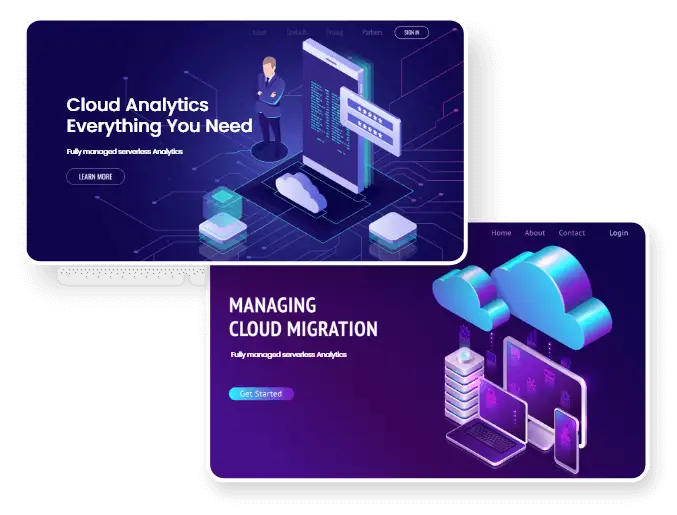 Custom Theme Machine
 70% of Gen Z say they expect websites to serve what they want intuitively. This much is the importance of a responsive and intuitive website which should automatically send users signals what to do next. Our UI/UX designers process the same and design 100% customized cloud computing website design for your custom business needs.
Mobile-Responsive Designs
Highly-Flexible- Fit To Screens
Easy To Edit And Customize
Brand-Fit Designed Elements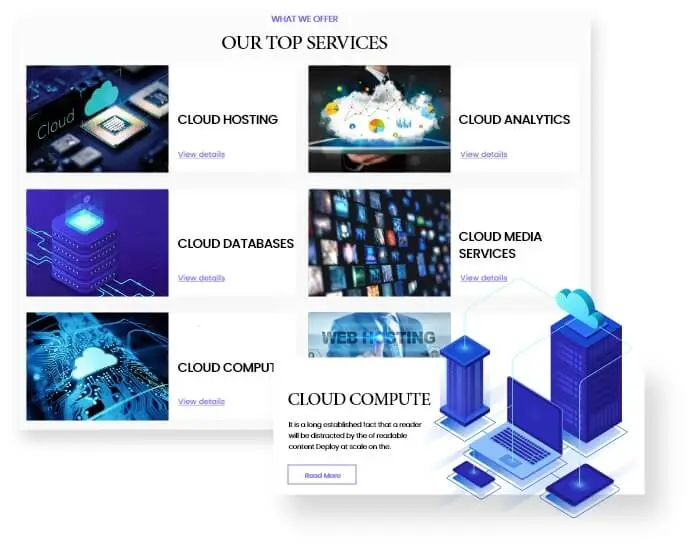 Intuitive Service Dashboard
Potential customers should be able to find what they are looking for right away on your website. With our intuitive service dashboard designs, you can organize your different offerings in a seamless and less sophisticated manner while corresponding them with contact detail columns.
Clean And Responsive CTAs
On-Top Service Folders
Minimalist Dashboard Design
In-Built Contact Links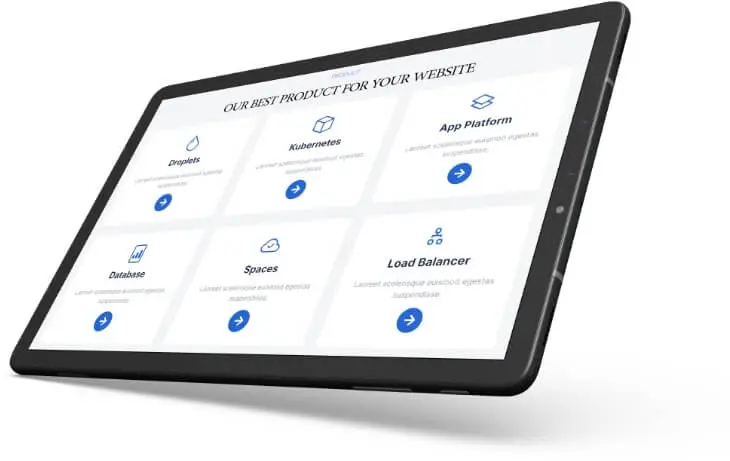 Customer Service Portal
Let your prospects recognize the value in becoming one of your customers. Offering you an enticing customer service portal on your website furnished with helpful user-concerned content and features. It includes FAQs, query forms, and customer discussions/feedback to create a reliable user community around your website.
Great Way To Build Loyalty
Offers Frequent Visitors Extras
Best Way To Improve Your Services
Makes Your Page Reliable And Unique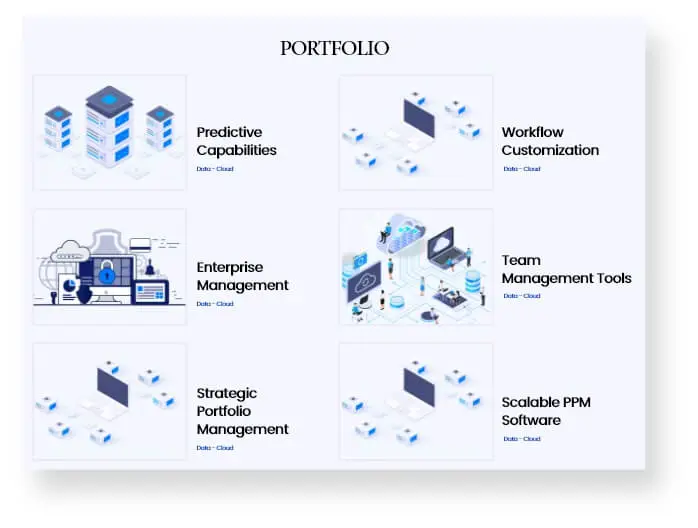 Technical Jargon Dictionary
Why not help with the juggling tech words customers are facing often? It's not necessary that even your most knowledgeable clients are familiar with some of the nuanced terms related to your tech solutions. That is why we incorporate technical jargon dictionary on your website as a helpful resource for consumers to make better decisions.
Accurate And Specific Terms
Precise And Simple Definitions
Outbound Links And References
Impacts Purchasing Decisions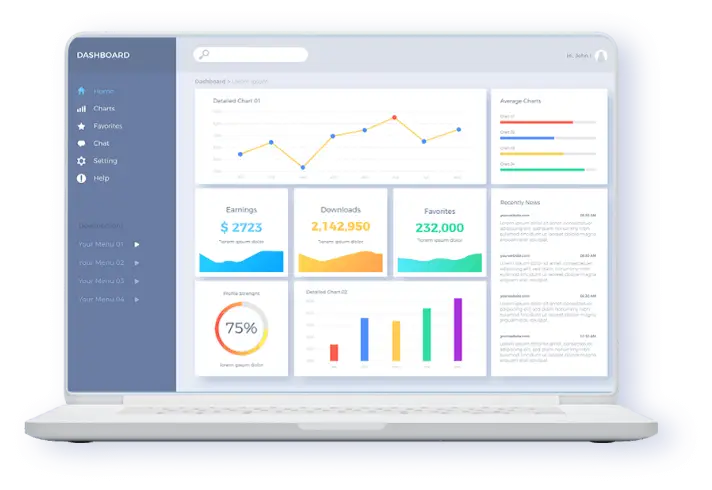 Visual Data Points
Have you ever asked your customers that how many hours per week they save once they implement your cloud computing solutions? If not then Visual data points can rescue your boat here. We create customized visual data graphs, infographics and charts to notify the benefits customers get from your overall services.
Engaging And Impactful Way To Aware
Powerful Visual Elements Included
Header Copy Directing To The Benefits
Shows Your Solutions Into Actions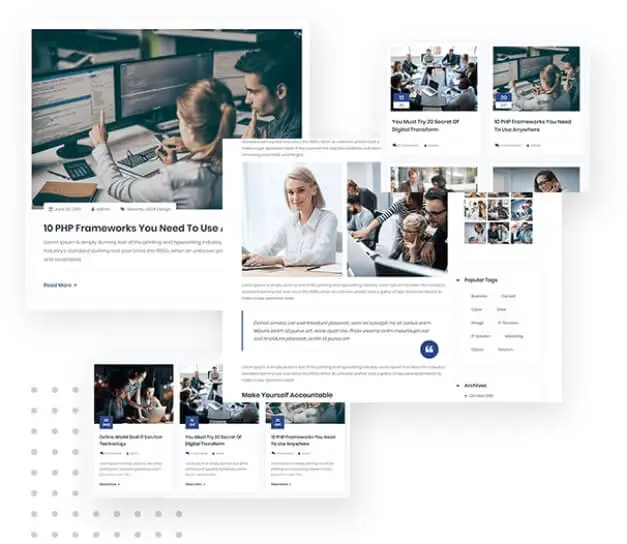 Cloud Computing CMS
An innovative and helpful blog on your website can assist you reach larger audience while you drop your precious cloud solutions and tips there. Our expert CMS team not only manages and centralizes your blog but also merges helpful guides and checklists at one best CMS platform to share, expand and reinforce your cloud computing services.
Supercharge Website's SEO
Manage Online Identity And Build Trust
Helps Convert Traffic Into Leads
Drives Long-Term Results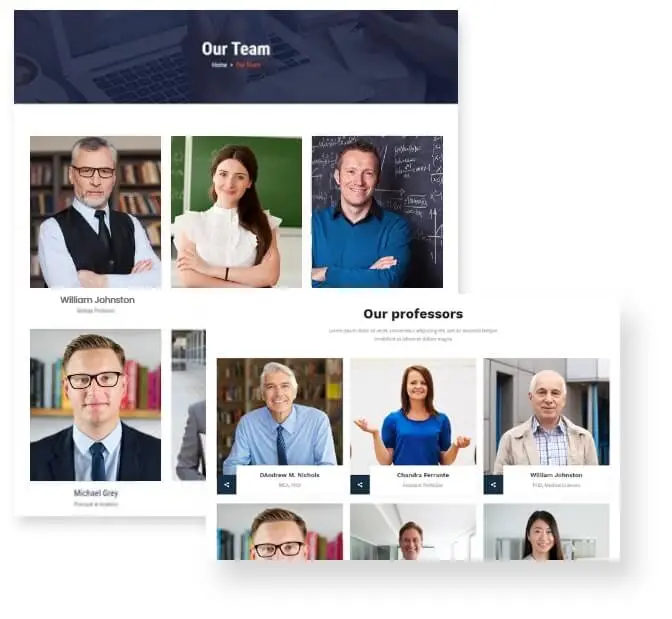 Cloud Resource Section
Has your company got useful knowledge reservoirs but in different locations? Why not collect those value resources in one section? With our cloud resource section, visitors can easily find the solutions they are hunting for without stepping away from your place.
One Stop Self-Help Solution
Third-Party Content Integrated
Wide Range Of Distinct Sources
Single Point For Buyer's Interests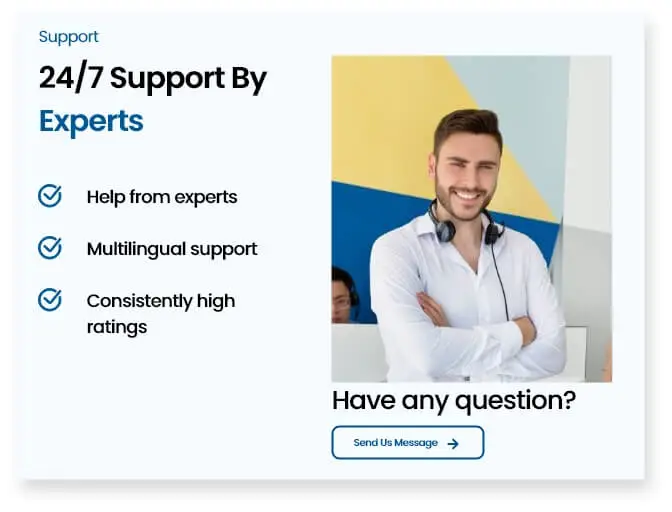 Secure Payment Pathway
B2B individuals like to spend more money than regular customers that's why you should have a secure online payment system. We add vital and promising security features on your cloud computing website design so that your customers don't have to think twice about their payment security.
Leading & Trusted Payment Providers
Seamless Payment Paths- Quick Turnovers
100% Encrypted Account Information
Side Pop-Up Payment Notifications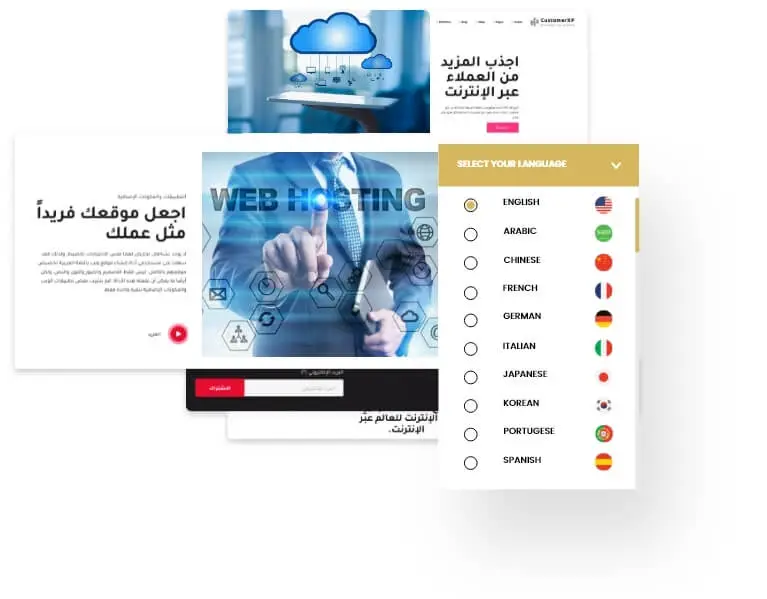 Auto Multilanguage Support
One of the basic but important feature of your website is multilanguage support. By integrating a global auto multilanguage support on your website, you can easily acknowledge diverse customers.
Translating Website Is Cost-Effective
Increases Financial Productivity
Expands Potential Market
Builds Brand Recognition & Trust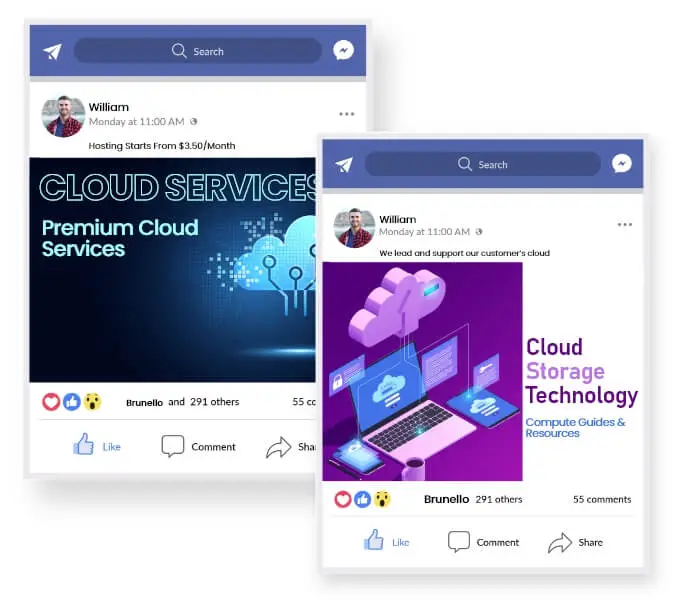 Tech Accessibility Sidebar
Your website is the front door of your business which should be highly accessible to all including the visually impaired users. With our tech accessibility sidebar, you can help colorblind people to read charts and stats error free. It's a toolkit introduced by Google which should be the standard part of your website.
Easy To Change Font Contrast Setting
Better Reading Experience-Exposure
Builds Customer Loyalty- Reliability
Manages Your Website's Versatility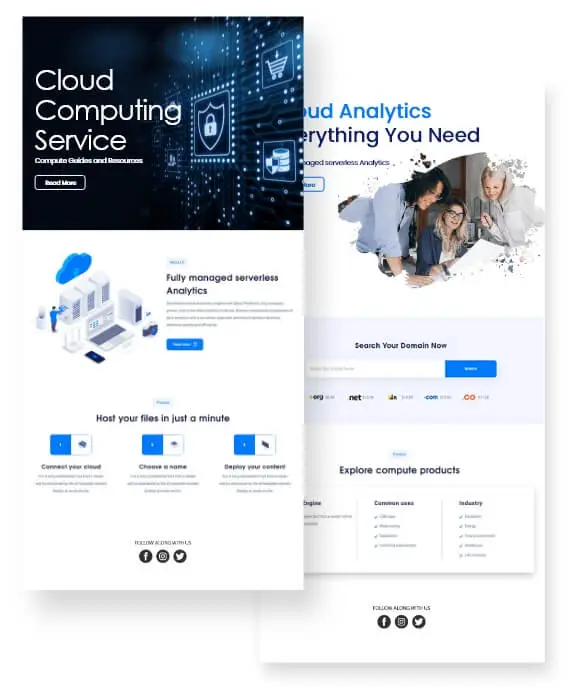 Cloud Digital Marketing
Leverage this amazing platform to cite your cloud computing services and announce daily updates and cloud inclusions. Our creative digital marketing team helps you to utilize digital channels like content marketing, PPC, SEO marketing, emails, etc. to post and expand your services significantly.
Customer-Lead Analytics
Marketing Automation
Engaging Emails/ Brochures
New-Innovative Strategies
Solid Lead Generation Plan For Cloud Computing Website Design
Website Design
Great first impression and user-friendly interfaces
Cross device Compatibility
Seamless user experience across devices
Review and Rating System
Builds users trust and adds more credibility
Maintenance and Support
Ensuring minimal downtime and optimal performance
Search Engine Optimization
Improves Search Rankings
Content Marketing
Establishes Strong Online Presence
Conversion Rate Optimization
Marketing Services to grow business 200%
Affordable Pricing
Lower Total Cost Of Ownership & Higher Return on Investment
FAQs About Cloud Computing Website Design
Mordy Karsch
Giving Back Promotions, San Francisco, CA
I had an amazing experience working with Keyideas - an excellent team of developers.

Isaac Gottesman
dimendSCAASI, Chicago
I would not hesitate to recommend Keyideas as a superior development house.

Lets Do Great Work Together!
Discuss your ideas. Connect now
We've successfully delivered over

leads for the client