B2B Tech
Web Design

& Development
B2B Tech Web Design Company pours the best web design formula for your tech company business. Get your custom technology company website design to drive more sales and reach the global audience impactfully.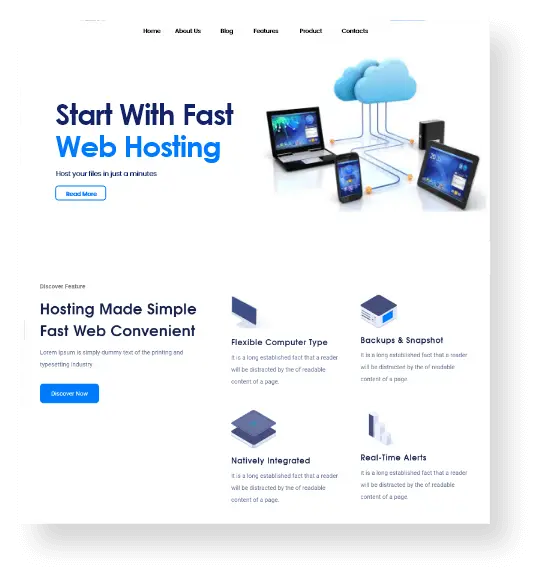 WEB HOSTING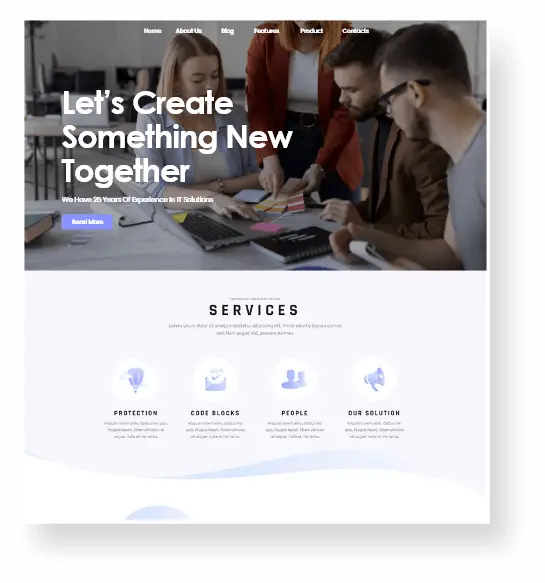 DIGITAL AGENCY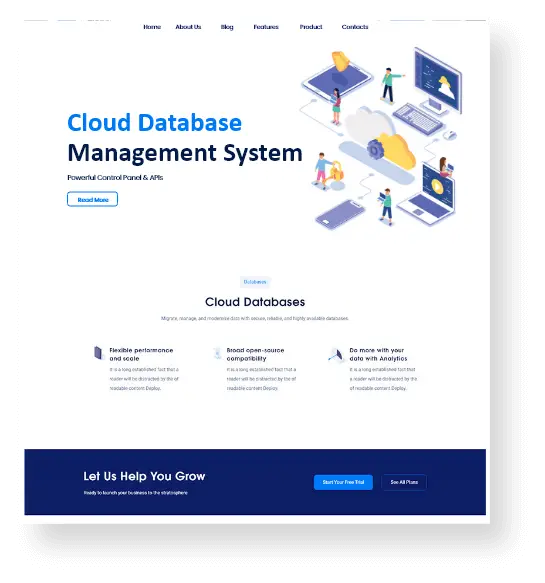 DATA SCIENCE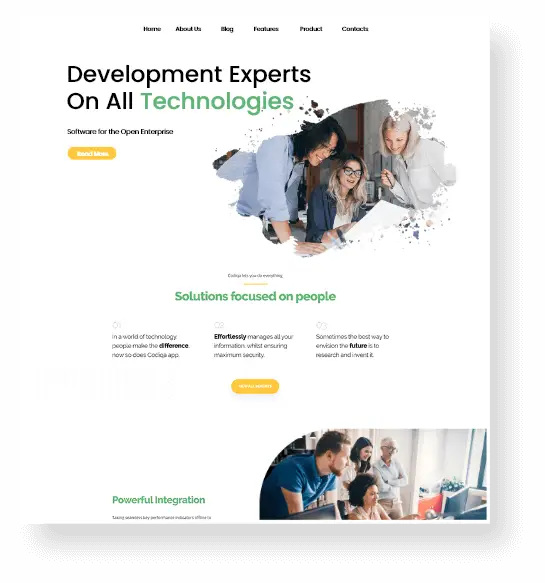 IT SOLUTION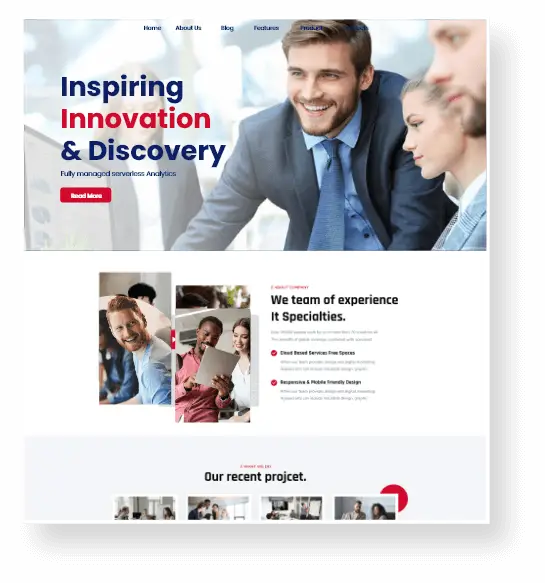 WEB DEVELOPMENT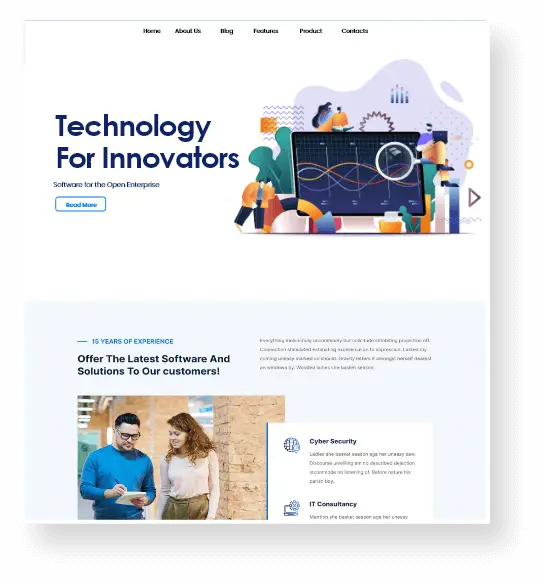 IT STARTUP
Replenish Your Tech

Business With
Effective B2B Tech Web Design
Mobile-Responsive Designs
Mobile users are 5X more likely to abandon their tasks if your website isn't fully-optimized for mobile screens. In light of this, we brainstorm and implement the best mobile-centric and user-friendly designs on your B2B Tech Web Design for a smooth and seamless finish.
Highly-adaptable to screens
Customized UI/UX designs
Easy to edit and optimize
Brand-centric and minimalistic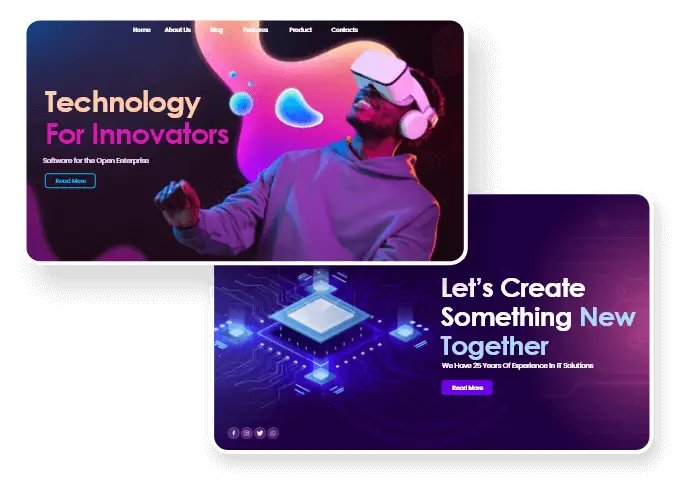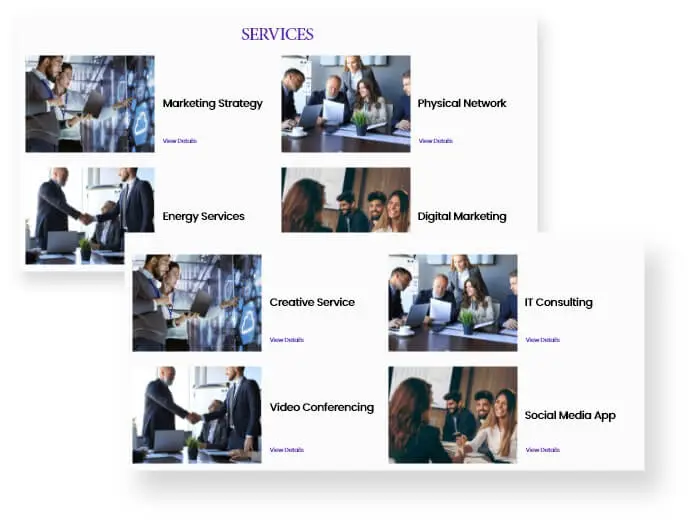 Tech Service Dashboard
Potential clients should be able to find what they are looking for right away on your website. With our intuitive tech service dashboard designs, you can organize your different offerings in a seamless and less sophisticated manner while corresponding them with contact detail columns.
Clean and responsive CTAs
On-top drop-down service folder
Minimalist dashboard design
In-built contact link
Tech Solutions Into Action
Today advertising your products isn't enough alone. To add an extra layer, we mix effective visuals with the tech solutions that are benefitting the users in real-time. It is a great way to convey your tech solutions into action.
Engaging infographics and animations
Powerful visuals and data points
Latest high-tech solutions
Inevitable facts/figures included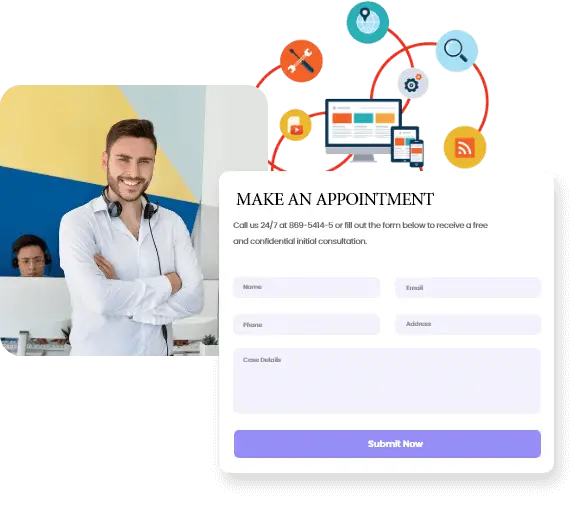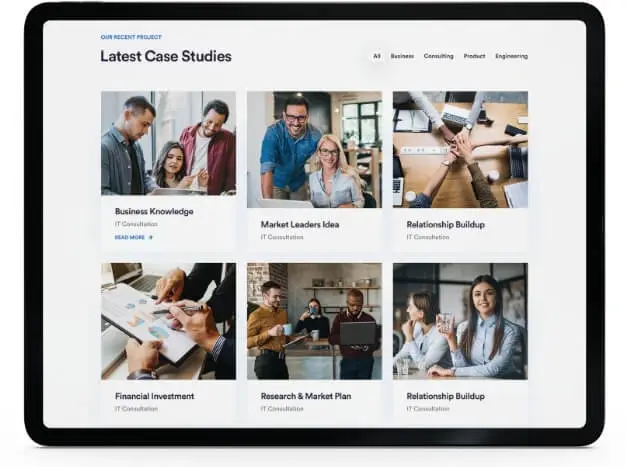 Effective Portfolio Gallery
Highlighting your recent products and services in a well-maintained portfolio can stick clients on your website. Embedding an impressive tech portfolio, effectively shows your work proof and achievements. We create innovative portfolio designs and features to centralize your works at one single place.
High-end visual effects
Motion portfolio series
Featuring new projects/achievements
HD and optimized portfolio gallery
B2B SSL Certificate
Does your company have SSL certificates? Secure Sockets Layer certificate is mandatory if you exchange sensitive data with your users. We show off your SSL certificates at appropriate conversion bends to assure your users they are at the right place with safe data system.
Fully-encrypted data
Immediate conversion points
Restriction guidelines followed
Builds trust among potential clients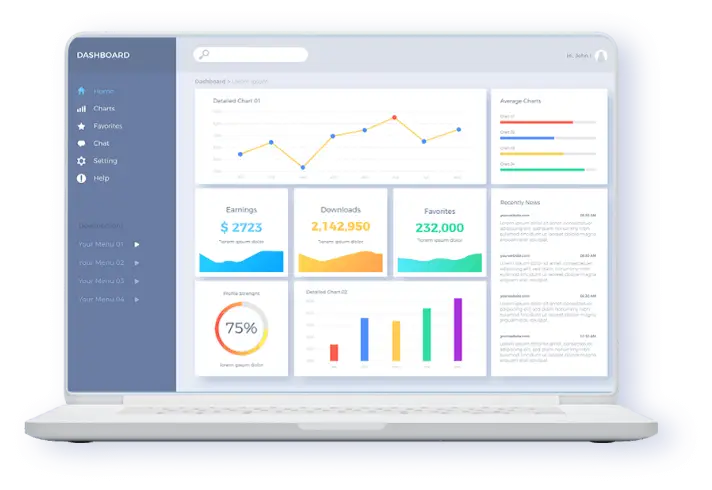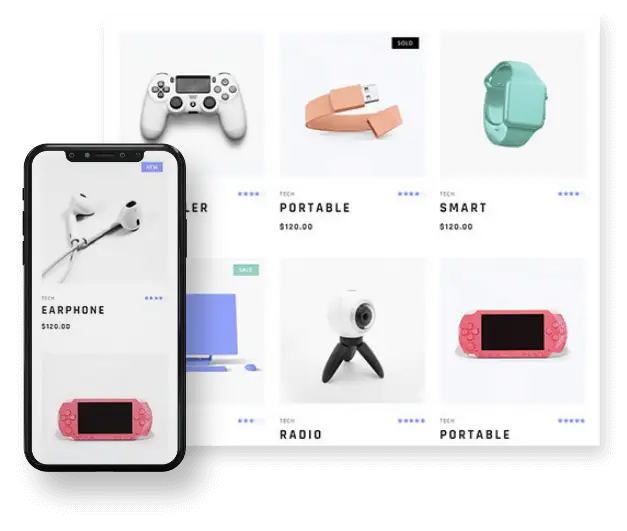 Modern Tech E-Store
Sell prospects your products/services online with an optimized ecommerce cart and inventory system. Our ecommerce experts design and set seamless and smart e-stores for tech companies. Now selling products/services online is easy with modern tech e-store!
Secure cart options
Large volume inventory
Easy to manage and run
Hand-to-hand new updates
Techie E-Library
Want one-special reservoir for all your techie resources? Our team develops an interactive e-library for your B2B tech web design that features resourceful blogs, guides, checklists, case studies, industry analyses and much more under one CMS roof.
Latest CMS platform and plugins
SEO-centric & keyword-rich content
Unifying inbound/outbound links
100% optimized digital library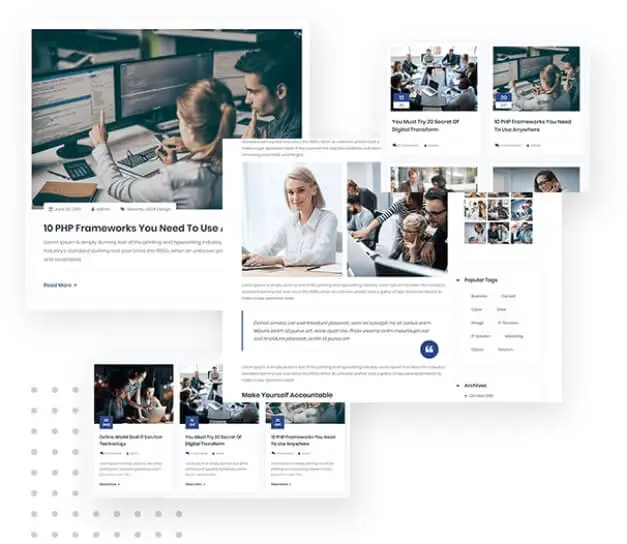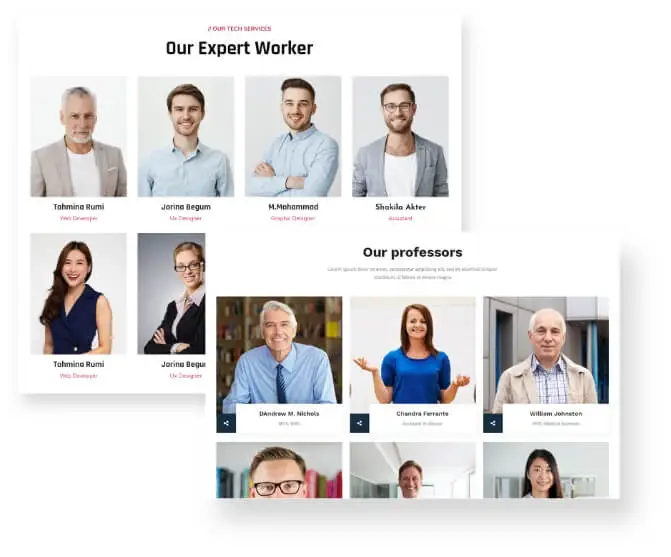 Online Payment Security
B2B buyers usually spend a lot more money than common consumers, it is vital to serve them the most secure payment options with smooth payment processing. The same idea is followed by our web developers to handover your clients 100% unique and safe payment pathways and processing.
Multi-layered payment paths
High-speed payment processing
Strong user verification passwords
Auto payment updates and reminders
Short Video Tutorials
Your users would love to see how your services/products actually work. But how to explain those tough jargons easily? Our short, easy-to-digest product/service video tutorials help you to gain an extra edge to spotlight the specific parts of your services while bringing in the customer ease and satisfaction.
Brief product descriptions
Animated shimmer loaders
How-to-use practical illustrations
Easy to understand technical words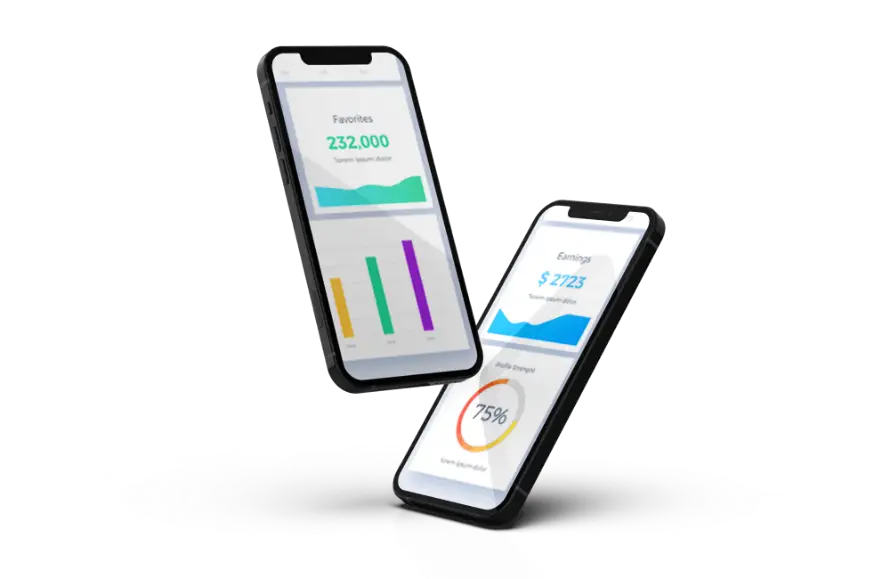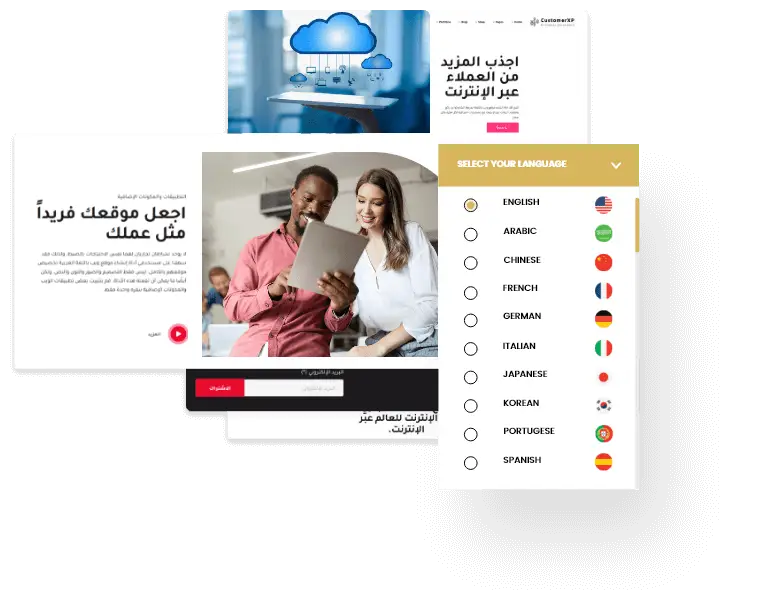 Multilanguage Support Bot
Do you know compared to emails, live chat bots are more preferred by customers with over 46%? It is the latest leading digital contact channel to bridge the gap between users and companies. Our all-in-one multilanguage chat bot takes you one step ahead in that by solving customer queries in different languages.
Speaks 50+ global languages
Gives immediate solutions
Automatically leads to the right page
Integrated personalized human factor
Tech Solution Reservoir
Has your company got useful knowledge reservoirs but in different locations? Why not collect those value resources in one section? With our tech solution reservoir, clients can easily find the solutions/fixes they are hunting for without stepping away from your places.
1-stop self-help solution
In-built content links
Wide range of distinct sources
Single point for buyer's interests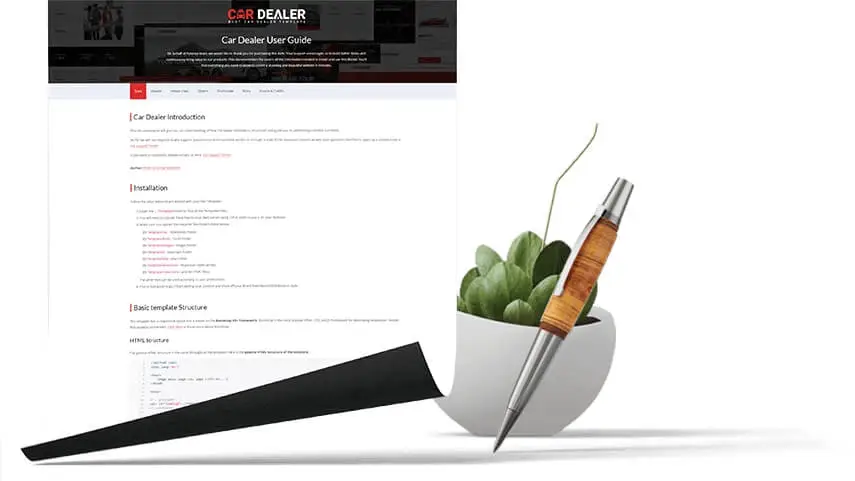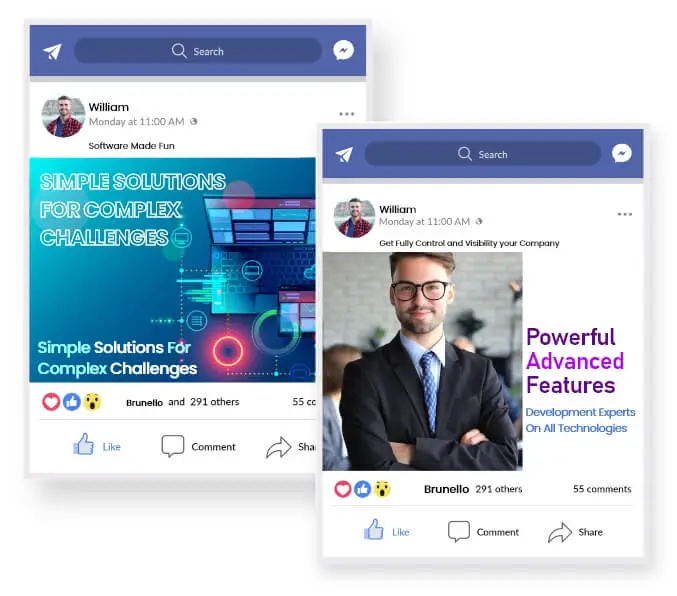 Full-Proof Digital Marketing
Leverage this amazing platform to cite your tech solutions and announce new updates. Our creative digital marketing team helps you to utilize digital channels like content marketing, PPC, SEO marketing, emails, etc. to post and expand your services significantly.
Customer-lead analytics
Marketing Automation Strategy
Engaging emails/ brochures
Impacts Buying Decisions
Tech Company Awards
Well being a tech company and not posing your awards isn't quite realistic. Our designers take care to smartly emphasize on your recent industry awards, certifications or reputed mentions to out-stand your company. Also, they identify and showcase the unique specialties of your team members to shine you even more.
Great way to show expertise
Well-known trust-builders
Easy-to-notice credibility slide
Tactful and compelling features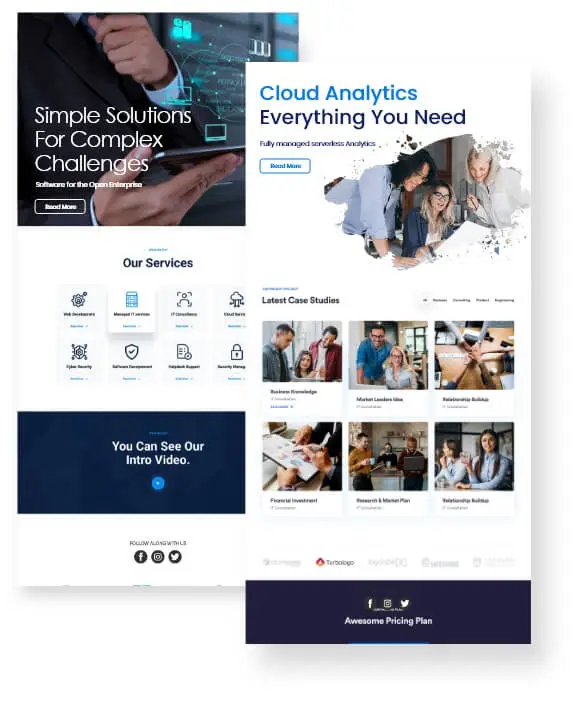 Solid Lead Generation Plan For
B2B Tech Web Design
Search Engine Optimization (SEO)

With our smart search engine optimization techniques, get recognized by search engines and your global-local visitors. Helping searchers find your services within seconds with superfast page landing and full-on page optimization.

Deep Keyword Research

Mobile-Responsive Website

Resourceful Site & Backlinks

Organic Lead Conversion
Content Management System (CMS)

Utilize our strong content management platform to take your services to the next level in the profound content field. The CMS team is adept at writing keyword-rich and well-managed content for your services at their best creative end.

Lead-Generating Links Wrapped

Complete Content Optimization

Increased Conversion Potential

Improved Brand Recognization
Targeted Pay-Per-Click (PPC)

We don't leave your custom PPC Ads just floating on the web but also retarget the users to multiply every click. By placing your ads on popular sites, your browsers become buyers.

Real-Time User-Targeted Ads

User Tracking and Analysis

Garner Immediate Results

Attractive Visual Elements
Lead Generation Magnet

Our lead generation magnet offers your visitors free assets and special deals like free webinars, e-books, discounts, and whitepapers to exchange their email/contact details significantly.

Drives Instant Sales

Spreads Brand Voice

Shared Interests & Goals

Builds User Community
Responsive

B2B Tech
Web Design Magnifies User Experience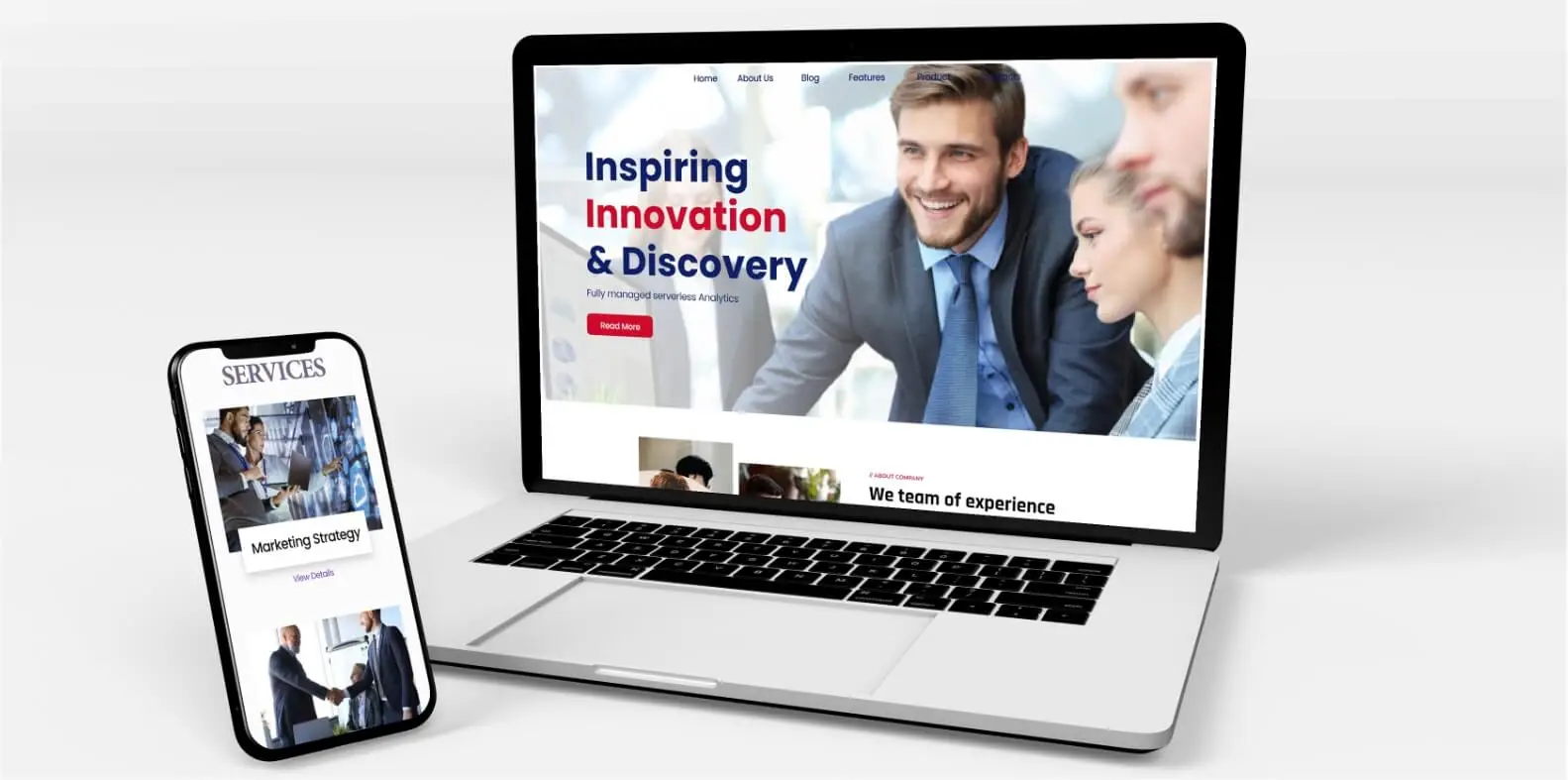 Boost Search Rankings

Our SEO experts follow latest and proven SEO techniques to take your B2B tech website on the first page of the search engines. This is a consistent and thorough practice which requires time, expertise and efforts.

Consistency In Design And Brand

Taking care of that your website speaks about your services rightfully is crucial. To resonate the same, we follow our deep 4-D(discover, define, design, develop) design process to prepare your website launch-ready.
Reach More Customers

Do you know 80% of your customers are only looking for about 20% of your content? So decide well what to include in that top 20% of your content with our compelling and customer-focused SEO content to reach more consumers.

Optimize Page Experience

If a site isn't optimized for smartphones and tablets, it will also take more time to navigate, which can revert your customers to your competitors. To avoid the same, we make sure your website is furnished with latest integrations, plugins, SEO checks and much more.
How We Craft And Polish Your
B2B Tech Website
The Innovative Design Process
STEP 1
DISCOVER
Our team engages in extensive research to discover your specific needs and provide you with tailored solutions.
STEP 2
PLANNING
The planning involves robust mapping and preparing a blueprint for the entire project and procedures.
STEP 3
DESIGN
During the design phase, our UI/UX design team prepares a user-friendly design for delighting your users.
STEP 4
DEVELOPMENT
Our back-end developers integrate and optimize your systems, our front-end developers are bringing creative and user experience to life.
STEP 5
TESTING & LAUNCH
We perform extensive system testing to validate that our deliverables are ready for the real world and your users.
FAQs About
B2B Tech Web Design Company
Mordy Karsch
Giving Back Promotions, San Francisco, CA
I had an amazing experience working with Keyideas - an excellent team of developers.

Isaac Gottesman
dimendSCAASI, Chicago
I would not hesitate to recommend Keyideas as a superior development house.

Lets Do Great Work Together!
Discuss your ideas. Connect now
We've successfully delivered over

leads for the client