Fastest Translation And Interpretation
Web Design And Development Agency
A strong website is essential for any translation company. You may accomplish your objective and build a brand identity with the help of our translation agency website design. Your company can achieve greatness with the aid of our translation and interpretation web design agency.
Get Top Expertise From Translation
And Interpretation Web Design Agency
Customized Translation Company Website
Good websites are the result of thorough preparation and deliberate design. We develop a polished translation website with a shiny logo, white space, top-notch photos, a prominent call to action, responsive design, and a pleasing color scheme.
Compatible With The User, To View From Anywhere.
On-Point Responsiveness.
Trendy Layouts And Themes.
Well-Structured Layout.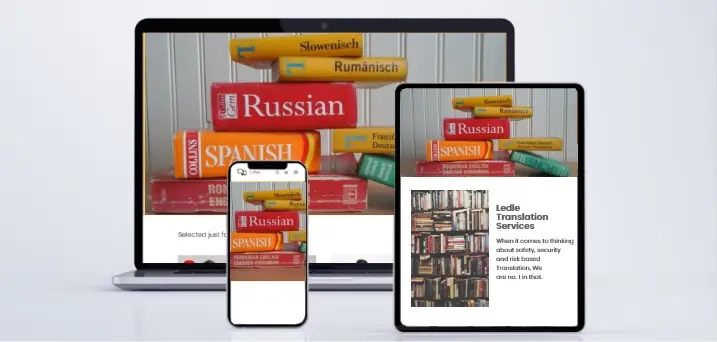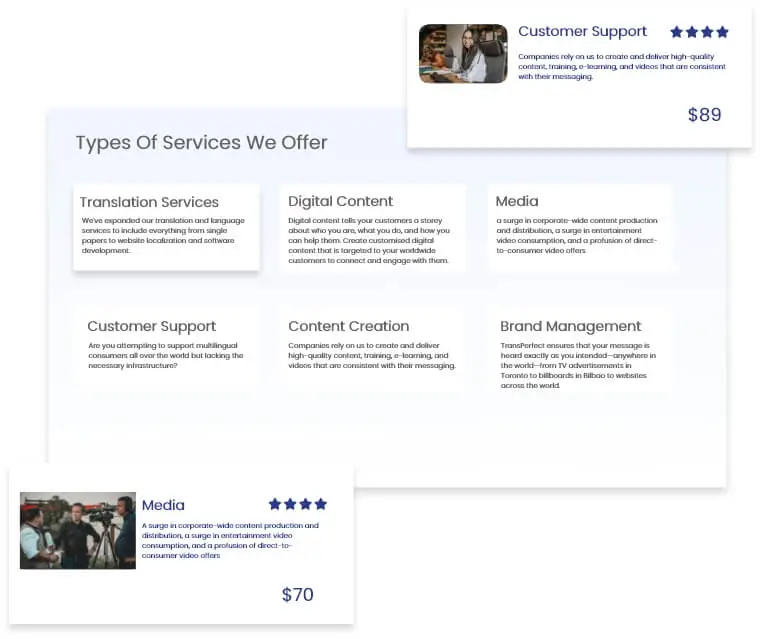 Translation Services Page
We create a separate page where you fully define your services as you grow your website. We include all your translator services, like translation, editing, voiceover, interpreting, and desktop publishing.
Gives A Proper Insight Of The Services Provided.
Varieties Of Services Mentioned.
Easy to understand, which services would suit the best.
Positive Result Oriented.
About Us Page
We create your about page by introducing you, describing your translation business, and ideally sharing a motivation story for why you offer the translation services. Our team focuses more on benefitting your potential clients than on yourself.
Gives The Customer A Wider View.
It Establishes An Insight Of The Work.
Gives Clear Understanding.
Gives A Better View Of The Big Picture.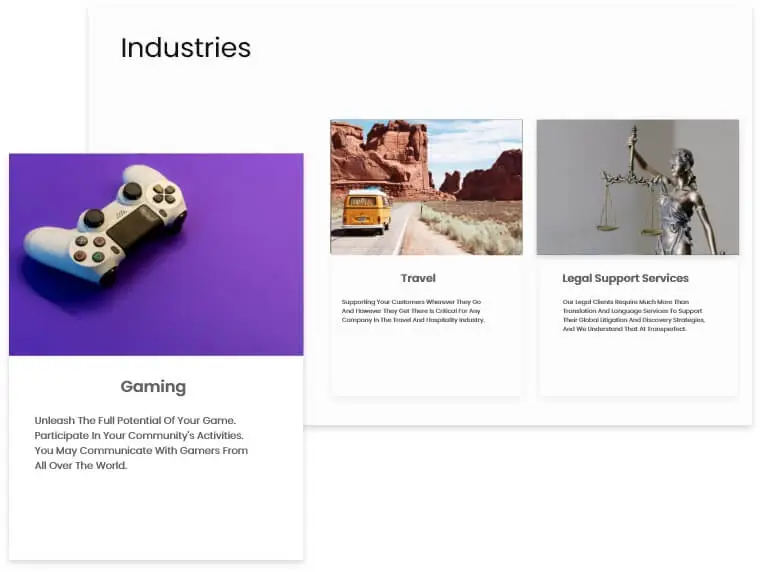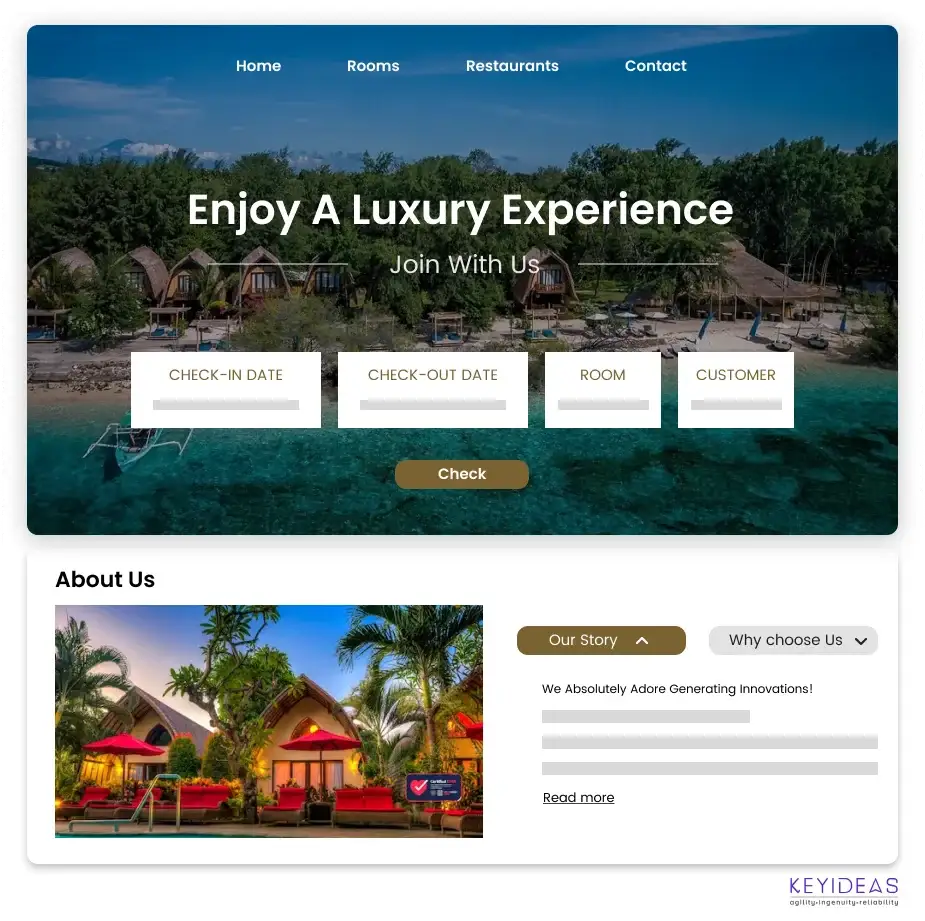 Home Page
The landing page is the Home page. Prospects come first, so you must persuade folks to continue reading now. We provide your clients with the services convincingly on your website and focus on your unique services.
Creates A First Impression.
Front Window Of Your Business.
Offline Traffic Goes To Your Homepage
Sets A Tone And Represent Your Brand.
Contact Us Page
We include your contact information on every page of your website to make it as simple as possible for potential customers to contact you. However, it's also crucial to have a separate contact page where we provide all your contact details and a form that a client can use to contact you and upload a file.
Track Your Leads Easily.
Increase Visitor Trust.
Provide Better Customer Support
Connect You Easily.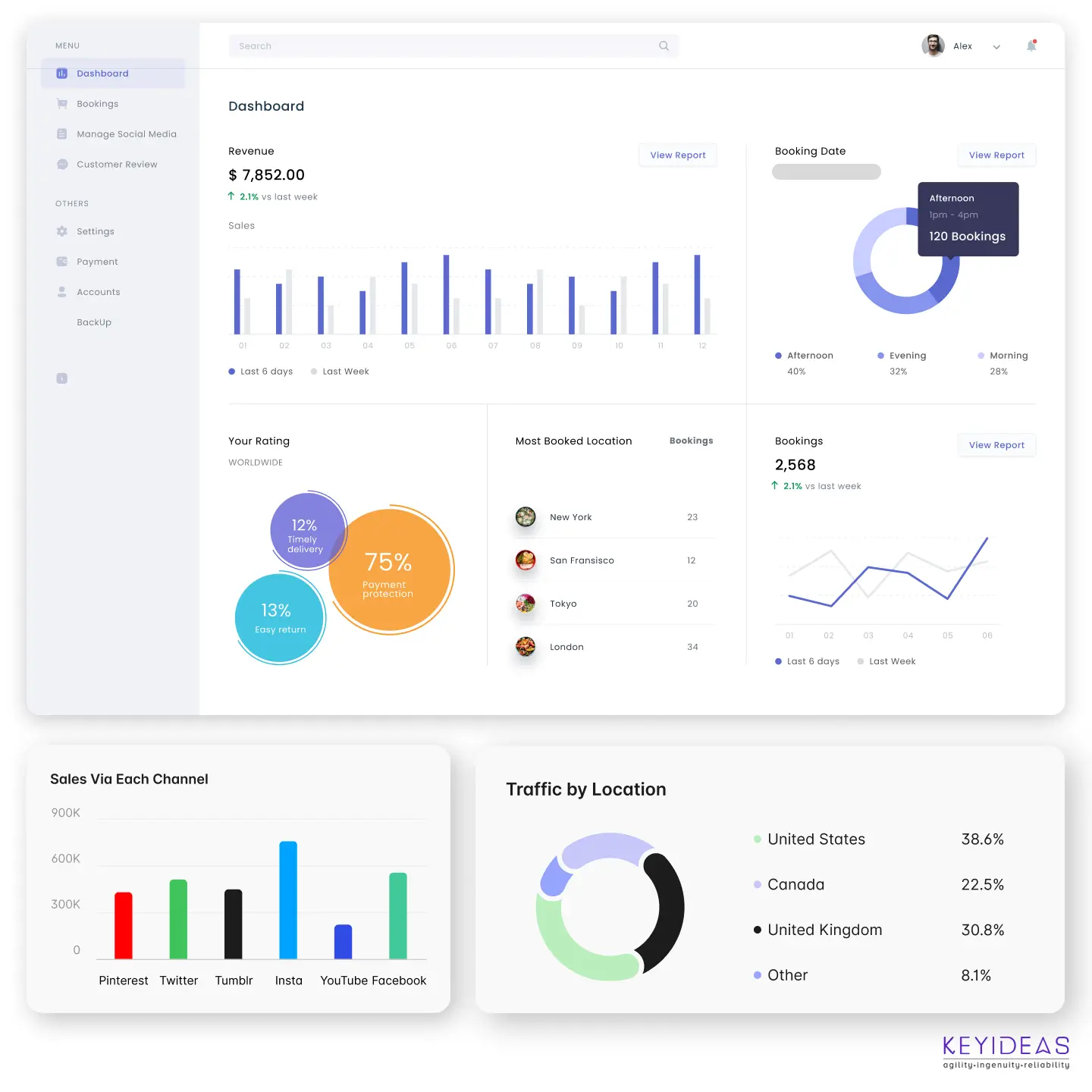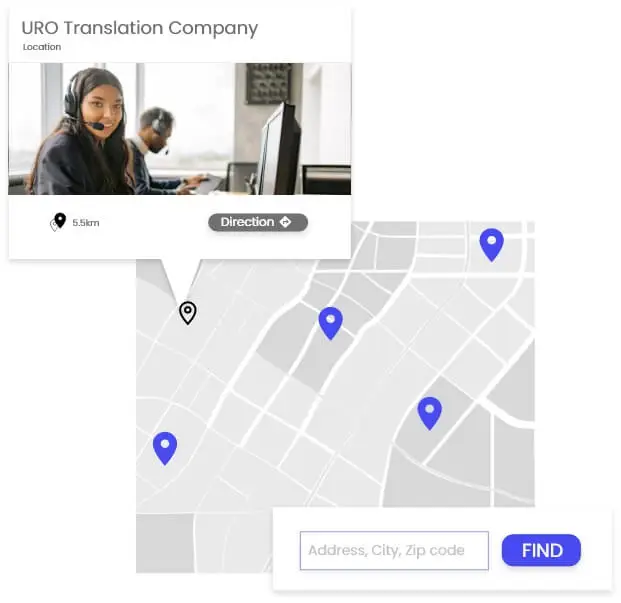 Showcasing Your Sample Translations
Once a prospective client expresses interest in your services, offering evidence of your competence is wise. This can be accomplished via client testimonials and sample translations for the potential client to see your translation style and quality. We provide a separate page with a list of them.
A Proof Of Your Potential.
More Visibility About Your Services.
Boost Your Online Presence
Provides A Strong Reason To Choose The Organization.
Highlighting Certifications
We include a page on your website listing your education, credentials, degrees, and courses as you continue to expand it. And we also mention any certifications or publications you have. These boost your authority and knowledge.
Can Have A Deeper Insight.
Know The Experience Of The Customer.
Can Give Their Feedback As Well.
Can Develop Trust With The Organization.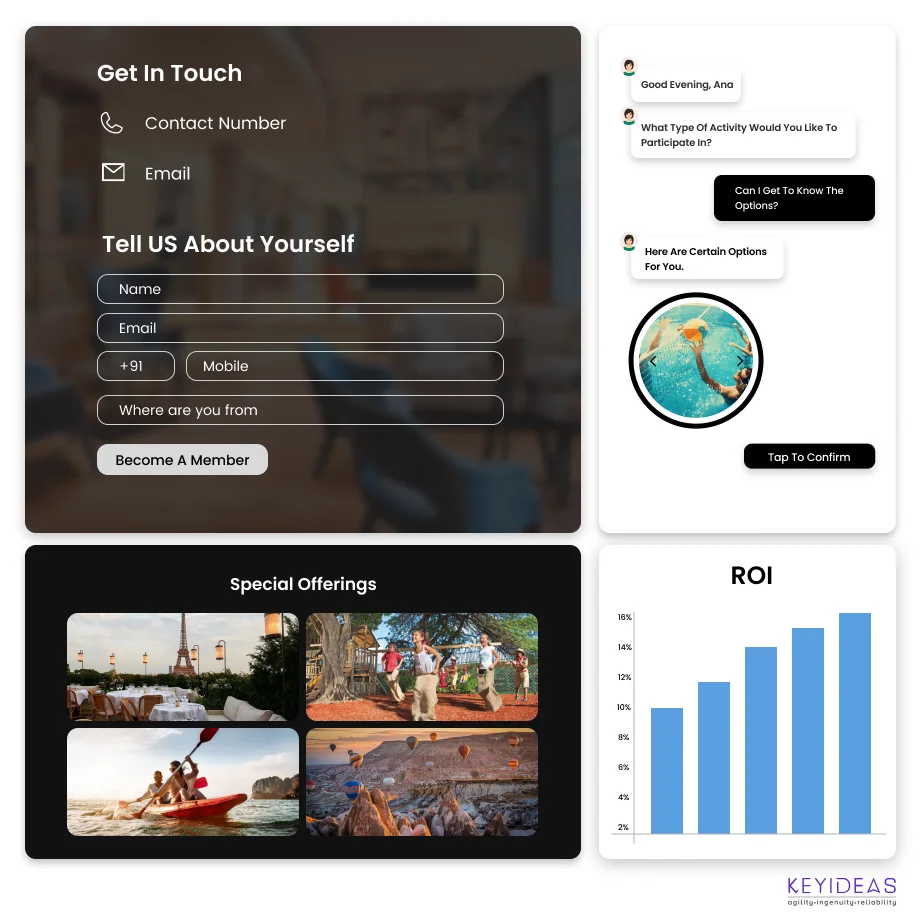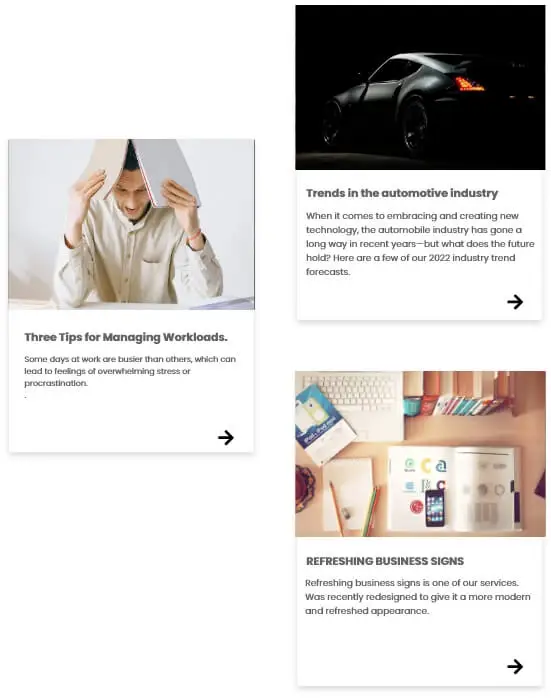 Blogs
In your blogs page, we offer analysis and brand research on many subjects. Our authors create intriguing articles about your translation services to drive traffic to your website.
Establish You As Experts.
Helps To Share Brand's News And Research Topics.
Drives Long-Term Results
Customer Is Likely To Learn New Things.
Meet The Team
Allows your clients to get to know the people behind your business and build a certain level of trust. We develop a separate page to highlight your team members along with their areas of specialty, such as the languages they are proficient in.
People Like To Know Who Is Involved In The Project.
Can Boost The SEO Of The Website.
Helps Create A Personal Connection.
Can Help The User To Find The Correct Person.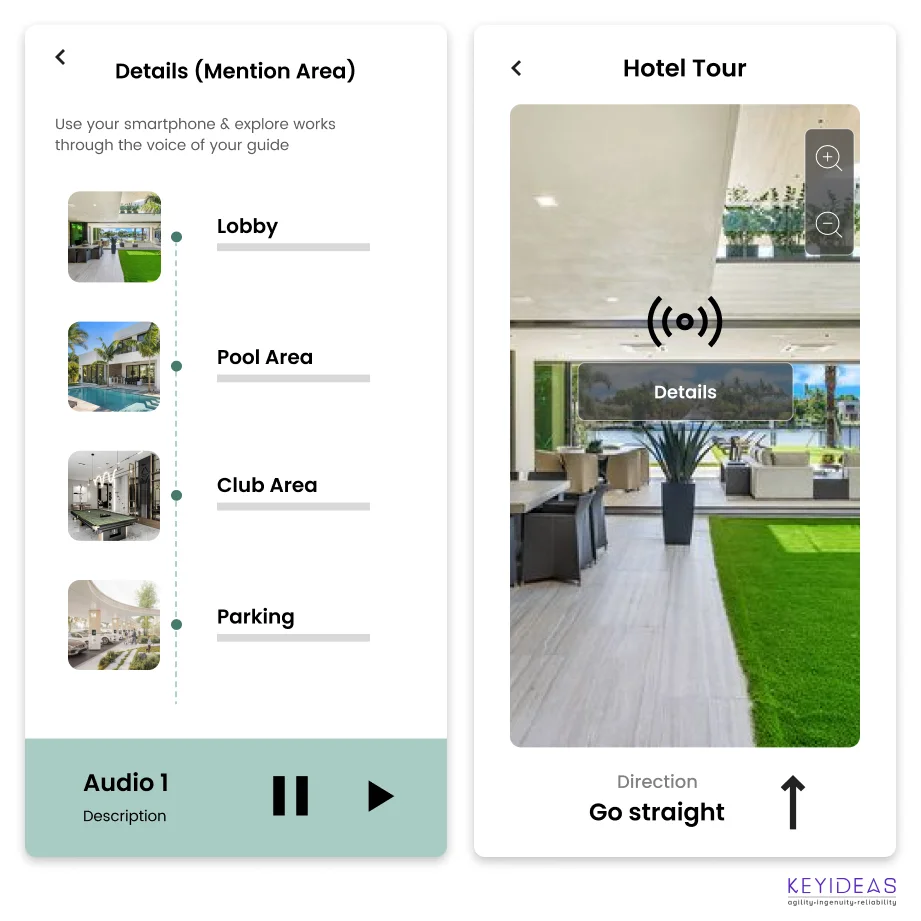 Solid Lead Generation Plan With
Translation And Interpretation Web Design Agency
Search Engine Optimization (SEO)

By diving into deep keyword research, our DevOps team picks up the right keyword set for your website to optimize and rank it on the first page of Google.

Optimizes Landing Speed

Earns Value Backlinks

Right Keyword Density

Search Engine Recognized
Content Management System

The CMS team is well-versed in writing and managing SEO-optimized, engaging, and customer-centric content for your website.

Regular Updates

Latest Plugin Integration

Smart Link Building

Page Optimization
Lead Nurturing Campaign

Following the 4 L strategy here- lead capture, landing pages, lead magnets and lead scoring to combine into it 1 comprehensive strategy.

Right Lead Generation

Search Behavior Analysis

Increased Conversions

User Persona & Mapping
Dynamic Personalization

By personalizing responsive landing pages and actionable CTAs, we filter out and capture the right leads from your website traffic.

Influences buyer's decision

Instant turnover rate

Seamless communication

Enhanced user experience
Essential Features, We
Include To Make Your
Translation

Website Design Successful
Strategic Design

From initial layouts to high finishings, each design element is made considering the user persona and search behavior pattern.

Effortless & Intuitive Touch

Clean UI/UX Design & Graphics

Interactive & User-Friendly

Impacts Buying Decisions
User Experience

Smooth navigation and effortless landing paths make sure that your customers get a rich user experience and a happy page journey.

2x Your Conversion Rates

Increased User Interaction

Improved Customer Loyalty

Enhanced Customer Satisfaction
Breathtaking Imagery

Enticing pictures speak louder than any word and that's why we wrap responsive and appealing picture galleries across your site.

High Recalling Power

Great First Impression

Customer-Focused

High-Definition Finish
Usability Testing

We make sure your website plays well in the real world by testing and validating the final design across various devices.

Responsive User Leading

Smart Website Checks/Tester

Simple Codes- Better Results

Complete A/B Split Testing
How We Make And Serve Your
Translation Website Design
The Innovative Design Process
STEP 1
DISCOVER
Our team engages in extensive research to discover your specific needs and provide you with tailored solutions.
STEP 2
PLANNING
The planning involves robust mapping and preparing a blueprint for the entire project and procedures.
STEP 3
DESIGN
During the design phase, our UI/UX design team prepares a user-friendly design for delighting your users.
STEP 4
DEVELOPMENT
Our back-end developers integrate and optimize your systems, our front-end developers are bringing creative and user experience to life.
STEP 5
TESTING & LAUNCH
We perform extensive system testing to validate that our deliverables are ready for the real world and your users.
Frequently Asked Question About Our Translation Agency Website Design
Mordy Karsch
Giving Back Promotions, San Francisco, CA
I had an amazing experience working with Keyideas - an excellent team of developers.

Isaac Gottesman
dimendSCAASI, Chicago
I would not hesitate to recommend Keyideas as a superior development house.

Lets Do Great Work Together!
Discuss your ideas. Connect now
We've successfully delivered over

leads for the client