Ideal Food Delivery Website Design
And Development Agency
With our award-winning web design services, you may strengthen your food delivery website design and increase orders for your delivery company. Keyideas, a delivery service web design company, can design a website that users will love and that will increase conversions.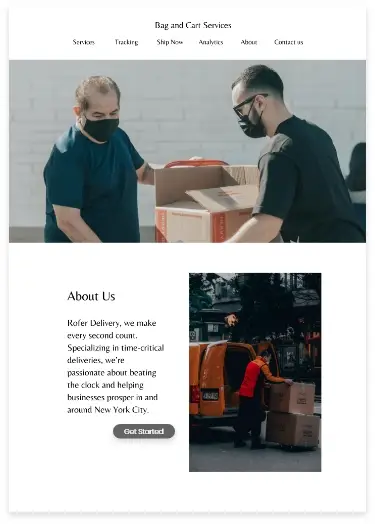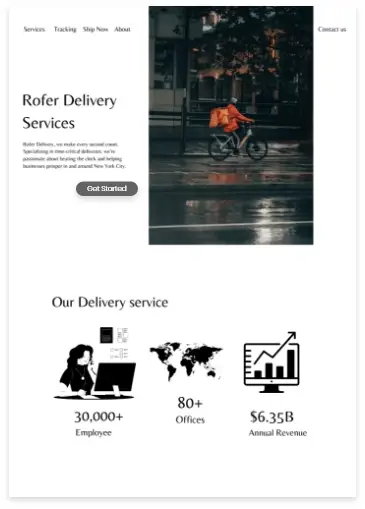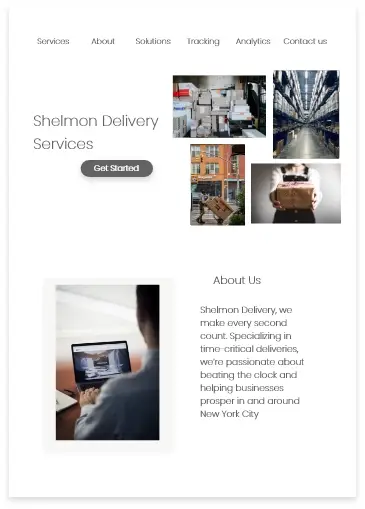 Get Top Expertise With

Our Delivery
Service Web Design Company
Responsive Food Delivery Website Design
90% of people now make purchases using their smartphones. Thus, your website must function well on these gadgets. With our responsive website for delivery services, we attract a wider audience from various devices in all shapes and sizes.
More Mobile Traffic
Lower Maintenance Cost.
Improved SEO.
Improved Browsing Experience.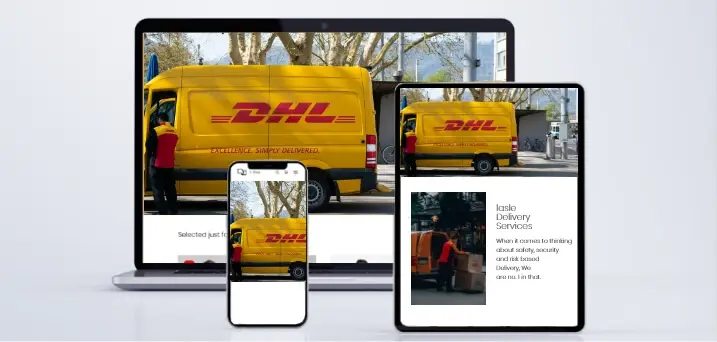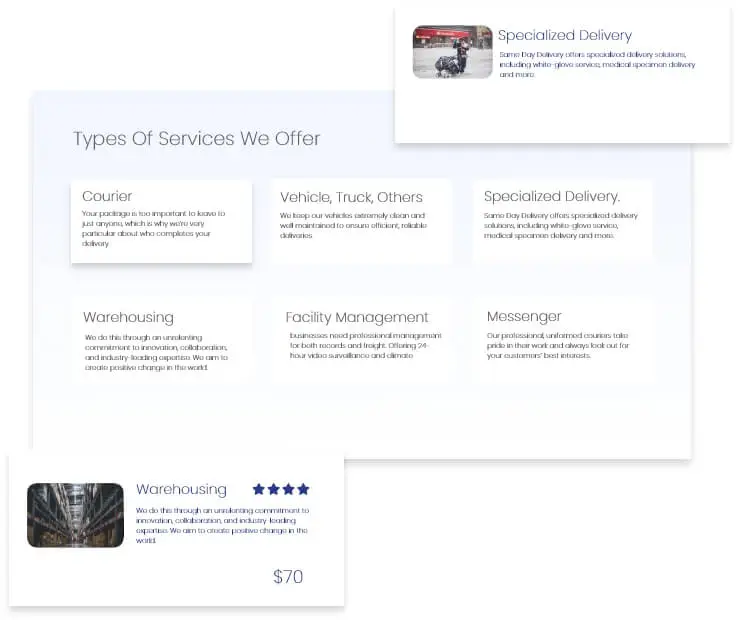 Customized Menu
We create a customizable menu that includes seasonal specials, daily brunches, or other items. Additionally, it is excellent for patrons who want to make particular food selections, frequent the restaurant from which they order outside of delivery, are familiar with the menu, and desire a seamless transition from dining into takeout.
Intuitive Way To Move Around The Website.
Well Organized For Easy Navigation.
Easy To Find The Content.
Clear And Concise Labels.
Payment Methods
We use the most reliable and well-liked digital wallet systems to ensure safe and quick payments. Our team uses the best option to incorporate the most frequently used payment platforms with excellent connection, such as Google Pay, Apple Pay, or Wallet.
Searching Global Audience
Payment Security
Reduced cost for transaction
Optimized Customer Service.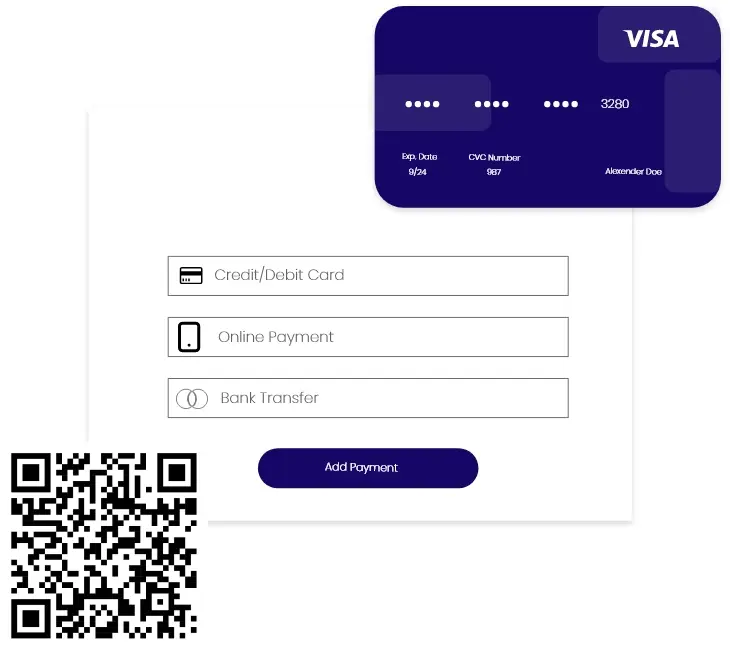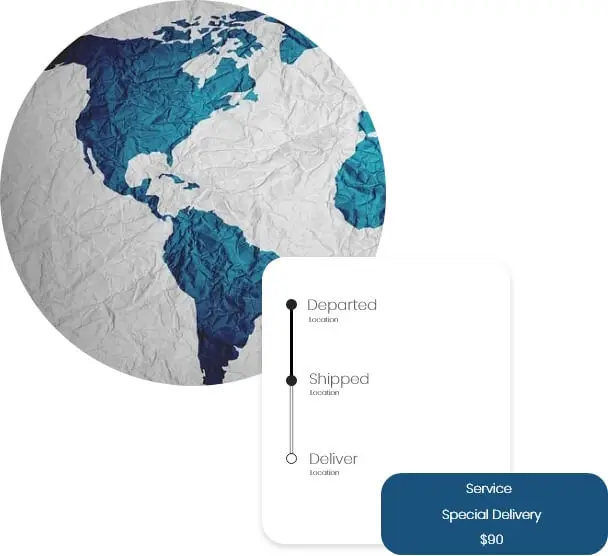 Order Tracking Feature
App users who order food are frequently impatient. We add order tracking capabilities to your food delivery website to help the most impatient and hungry diners. It offers real-time information on the status of the order and the option to find out where it is.
Consumer Will Have A Track.
Can Locate From Anywhere.
Will Boast The SEO.
Saves Money And Time.
Ratings and Reviews
We implement a straightforward rating and review system on your website, and you may satisfy the desires of these customers. Users who order delivery from a particular restaurant or grocery shop should be allowed to provide brief text comments and score the offerings.
Builds Trust Between Customer And The Brand.
Can Boost Search Engine Ranking.
Increases Potential Conversion Rates
Free Advertising For Your Service.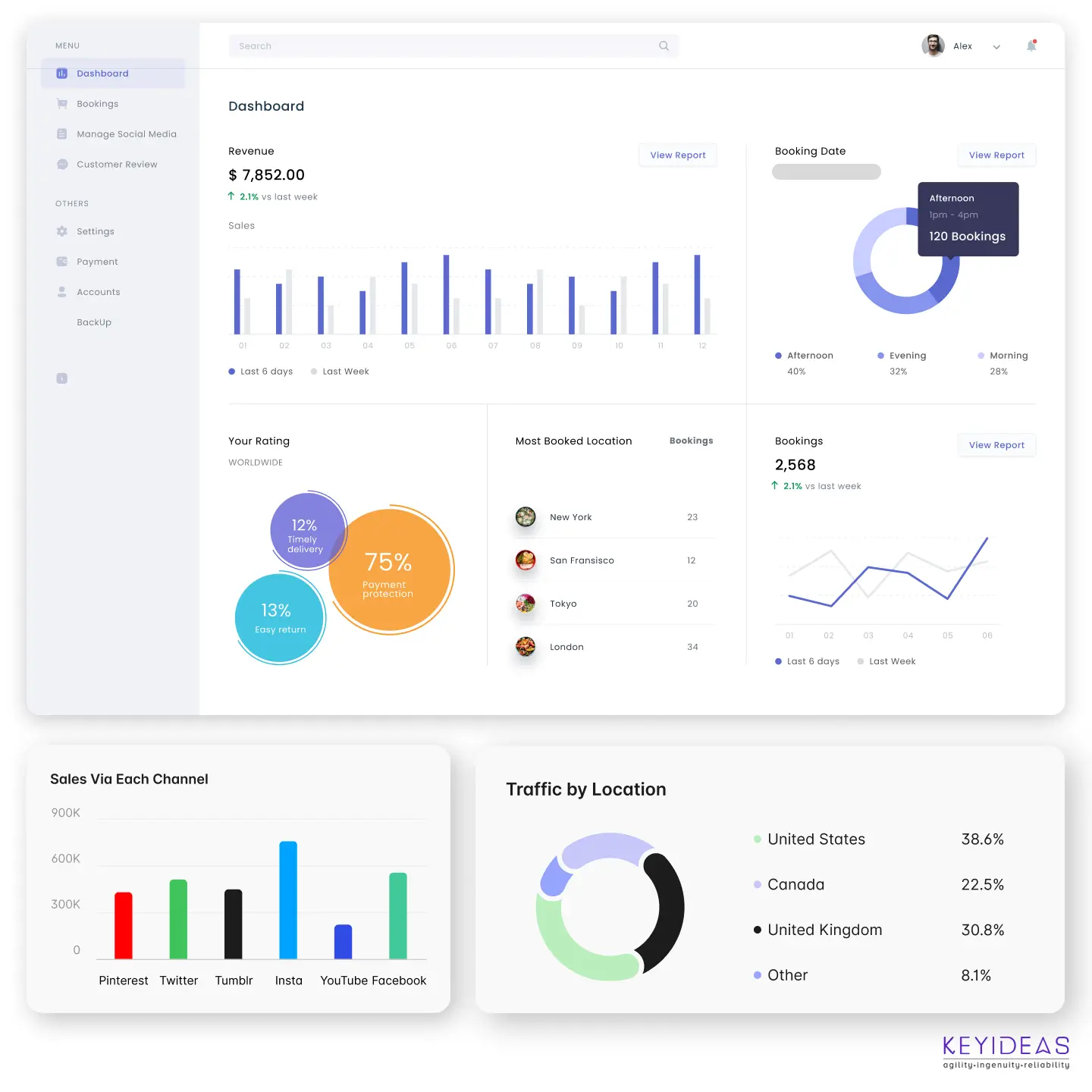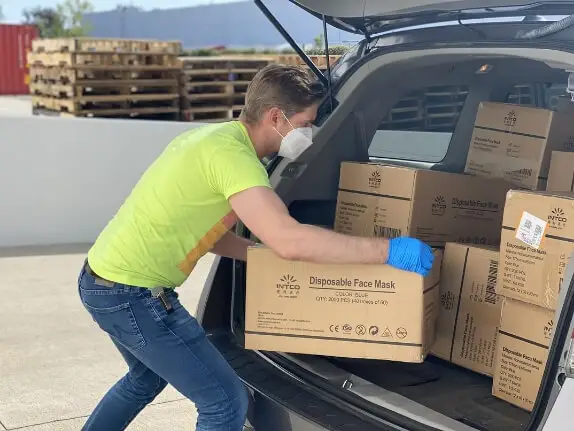 Live Chat Feature From Delivery Service Web Design Company
We add a live chat function to your website. It will link the courier delivery, the restaurant online ordering, and your ordering website. As a result, customers will utilize the Chat to contact servers, salespeople, or delivery drivers and express their complaints or preferences.
Connect Customers With Human Support Representatives.
Customers Get Quick Answers.
Affordable Feature For Your Business.
Better Customer Support.
Notification System of Food Delivery Website Design
We establish a notification system to inform customers of their orders, exclusive deals, and delivery status. They are delivered in real-time, so the customer won't miss them among the flood of SMS messages that are being received.
Increase User Engagement.
Improve Customer Return To The Website.
Connection With Your Website.
Customizable Communication.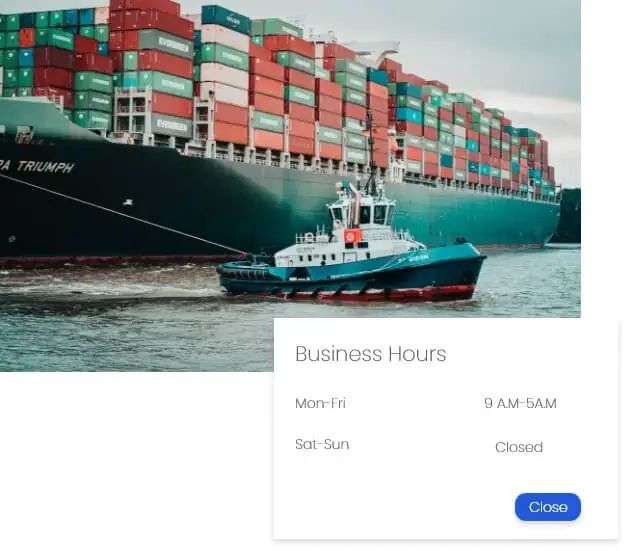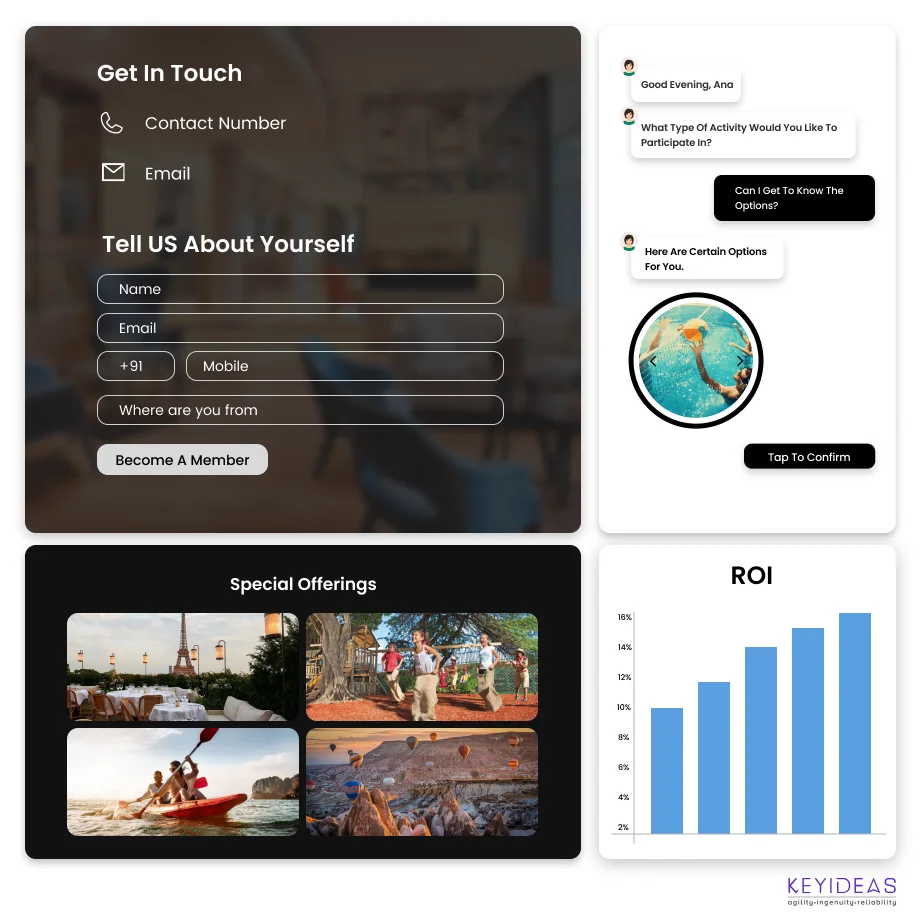 Interactive Search Feature
We add a standard search box to your food delivery website. The user can enter the name of the preferred eatery, shop, or meal in this field to get a list of recommendations.
Lets Customers Find Things Faster.
Customer Stays On Your Website Longer.
Improve Experience For Mobile Users.
Creates A Good Impression.
Reorder Options with Food Delivery Website Design
While using a food delivery website to sample new foods is an exciting choice, many customers order their go-to meals again since they are familiar with what to expect from the meal. We provide a reorder feature with just one click or through a saved list of favorite items.
Eliminates Manual Ordering.
Simplifies Management.
Improves The Accuracy Of Orders
Customer Satisfaction Is Improved.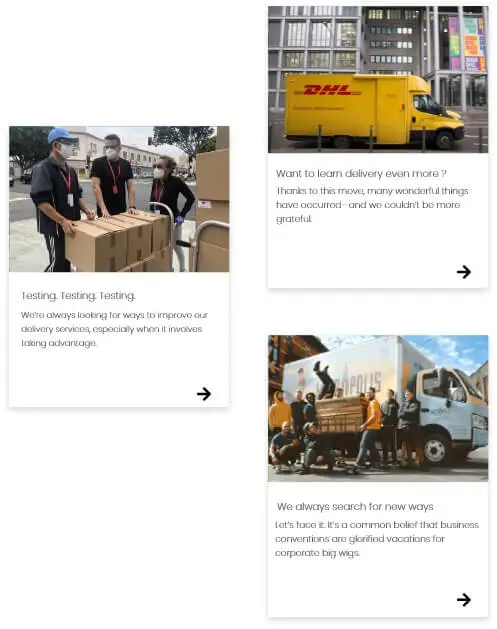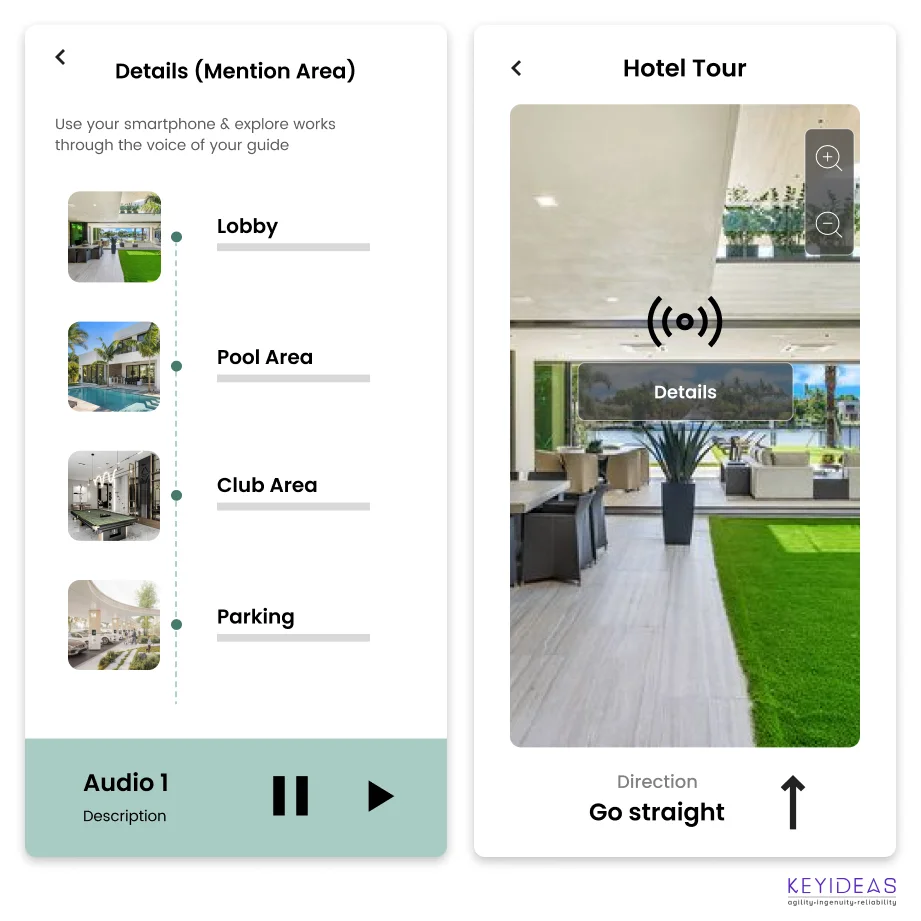 Interacting With Social Media
We integrate social media on your website, allowing customers to sign up, log in through their social media accounts, and post images, videos, and other order details. This option is an online marketing tool and a new way for users to connect with your website.
Generate Brand Awareness.
Visual Marketing.
Efficient And Affordable Marketing Tool.
Instant Updates.
Dynamic Listing Feature
Some eateries or shops can close after some time or just be too busy to take orders. So, we implement dynamic lists of restaurants and grocery stores that are constantly updated to display the possibilities. Because they would only see pertinent offers, users will have a better overall user experience.
Increased Relevancy.
Easy To Update.
Attract the customers.
Converts Visitors To Customers.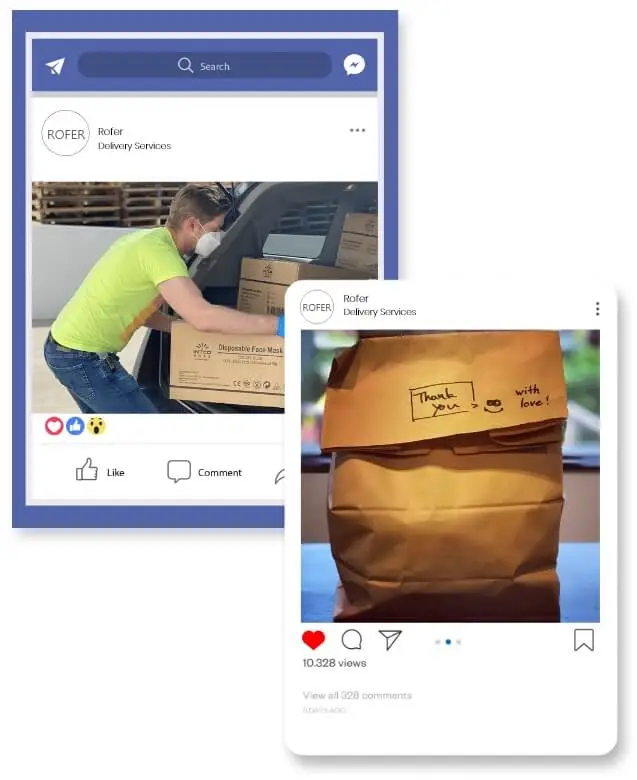 Solid Lead Generation Plan in
Food Delivery Website Design
Search Engine Optimization (SEO)

By diving into deep keyword research, our DevOps team picks up the right keyword set for your website to optimize and rank it on the first page of Google.

Optimizes Landing Speed

Earns Value Backlinks

Right Keyword Density

Search Engine Recognized
Content Management System

The CMS team is well-versed in writing and managing SEO-optimized, engaging, and customer-centric content for your website.

Regular Updates

Latest Plugin Integration

Smart Link Building

Page Optimization
Lead Nurturing Campaign

Following the 4 L strategy here- lead capture, landing pages, lead magnets and lead scoring to combine into it 1 comprehensive strategy.

Right Lead Generation

Search Behavior Analysis

Increased Conversions

User Persona & Mapping
Dynamic Personalization

By personalizing responsive landing pages and actionable CTAs, we filter out and capture the right leads from your website traffic.

Influences buyer's decision

Instant turnover rate

Seamless communication

Enhanced user experience
Essential Features,
We Use In Our
Delivery Service Web Design Company
Strategic Design

From initial layouts to high finishings, each design element is made considering the user persona and search behavior pattern.

Effortless & Intuitive Touch

Clean UI/UX Design & Graphics

Interactive & User-Friendly

Impacts Buying Decisions
User Experience

Smooth navigation and effortless landing paths make sure that your customers get a rich user experience and a happy page journey.

2x Your Conversion Rates

Increased User Interaction

Improved Customer Loyalty

Enhanced Customer Satisfaction
Breathtaking Imagery

Enticing pictures speak louder than any word and that's why we wrap responsive and appealing picture galleries across your site.

High Recalling Power

Great First Impression

Customer-Focused

High-Definition Finish
Usability Testing

We make sure your website plays well in the real world by testing and validating the final design across various devices.

Responsive User Leading

Smart Website Checks/Tester

Simple Codes- Better Results

Complete A/B Split Testing
How We Make And Serve Your
Delivery Services Website
The Innovative Design Process
STEP 1
DISCOVER
Our team engages in extensive research to discover your specific needs and provide you with tailored solutions.
STEP 2
PLANNING
The planning involves robust mapping and preparing a blueprint for the entire project and procedures.
STEP 3
DESIGN
During the design phase, our UI/UX design team prepares a user-friendly design for delighting your users.
STEP 4
DEVELOPMENT
Our back-end developers integrate and optimize your systems, our front-end developers are bringing creative and user experience to life.
STEP 5
TESTING & LAUNCH
We perform extensive system testing to validate that our deliverables are ready for the real world and your users.
Frequently Asked Question About Our Delivery Service Web Design Company
We always use responsive web design while creating websites, meaning the screen display will change automatically to fit any device size. Your website will function properly on a vast desktop screen and mobile devices. Check our Responsive Website Development Company for more details.
You will only need to deal with one person for all of your website needs. Based on your objectives, We'll assemble the best team of designers, developers, marketers, and writers for your project. Our designers occasionally go to client meetings and presentations. You'll work with a committed project manager who will be your champion throughout the entire project and interact with the team. However, our lead developer may join the conversation if you have particular programming or technical queries. Check also our Wholesale suppliers website design agency for more info.
Once the project is finished and paid for, everything is yours. The design files and source code are your property. We are ready to assist you in any manner we can.
Yes. Investing in a website that doesn't receive the expected amount of visitors is disheartening. You'll need assistance if your website wasn't designed to be "search engine friendly" or your Company operates in a highly competitive market. We create and update websites with search engines in mind, following best practices for programming and design that adhere to search engine standards. The guidelines and algorithms used by search engines vary over time, so it's critical to frequently review your site to ensure it's current and complies with the most recent guidelines. We may examine your rankings and make suggestions for how to raise them. Visit our Professional Developers for more details.
Mordy Karsch
Giving Back Promotions, San Francisco, CA
I had an amazing experience working with Keyideas - an excellent team of developers.

Isaac Gottesman
dimendSCAASI, Chicago
I would not hesitate to recommend Keyideas as a superior development house.

Lets Do Great Work Together!
Discuss your ideas. Connect now
We've successfully delivered over

leads for the client