Premium Consultant
Web Design And Development Agency
Keyideas, as your web consulting company, we'll take the time to get to know you, your team, and your organization so we can develop unique strategies designed just for your business. Our Consultant Web Design Agency can assist you in developing and implementing a development strategy for your website that will drive revenue.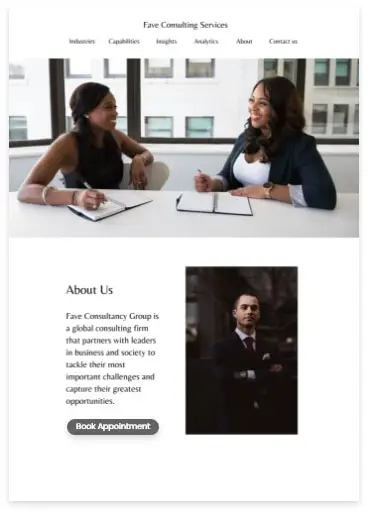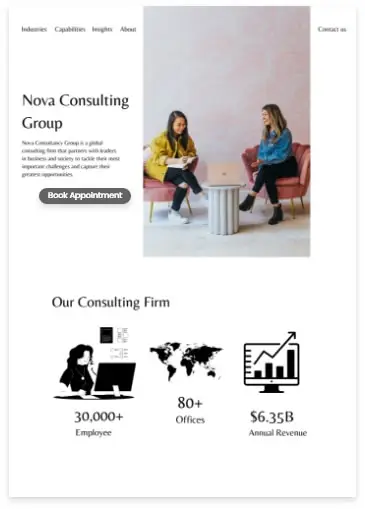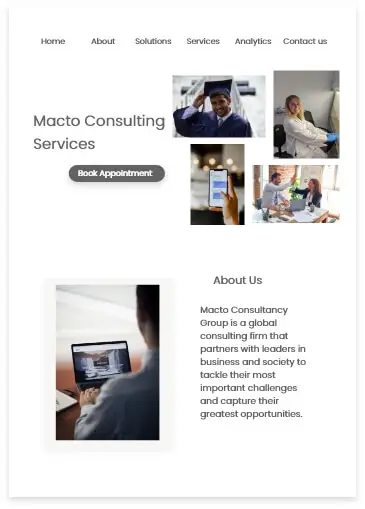 Get Top Expertise

From Our
Web Consulting Company
Responsive Website Development
Mobile devices account for more than 50% of all Internet traffic worldwide. You need a responsive web design if you want to expand your business. With the help of our responsive web design services, we can create a responsive and attractive website for your business that drives traffic, leads, and sales.
Consistency In Design And Brand.
Easier To Maintain.
Lowers Bounce Rate.
Improved Conversion Rate.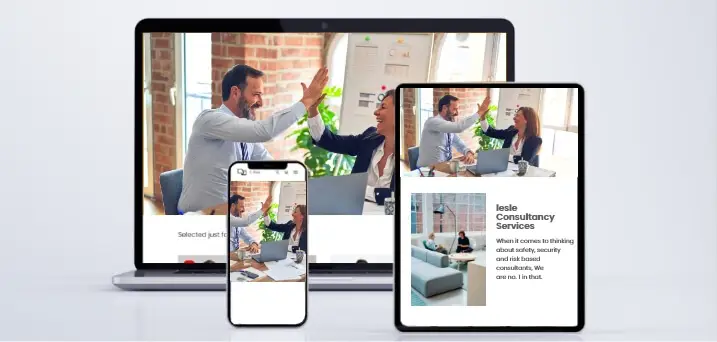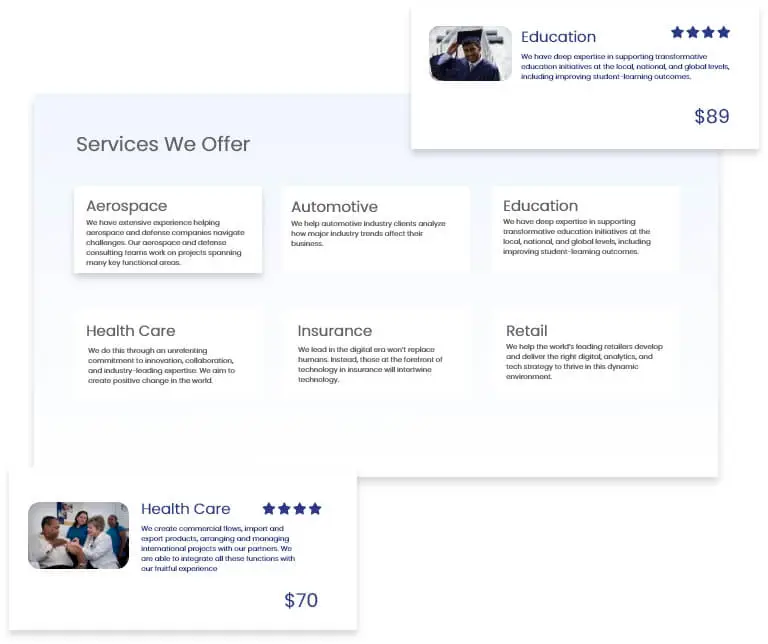 E-commerce Development
With a personalized e-commerce website, you can increase internet traffic and sales. For platforms like Magento and WooCommerce, as well as search engine optimization (SEO), we at Keyideas offer custom e-commerce website creation services.
No Geographic Restrictions.
Gain More Clients by Improving Your Search Engine Visibility.
Lower Prices.
Locate the Product More Rapidly.
Mobile Application Development
We provide end-to-end mobile app development services to bring your brilliant app idea to life with rich user experiences and reliable app performance. In this mobile-first era, we can assist you in setting new standards and developing new revenue streams for your Company.
Connect With Customers Better.
Improves Customer Engagement.
Build a Stronger Brand.
Personalizes Marketing Channel.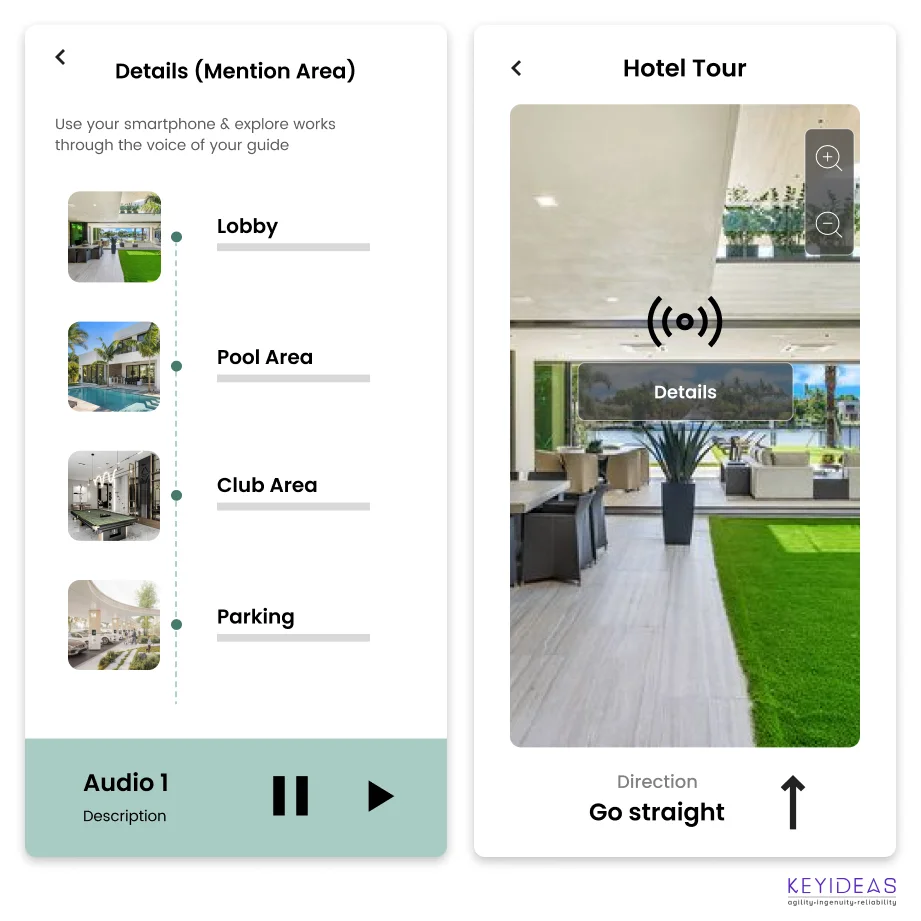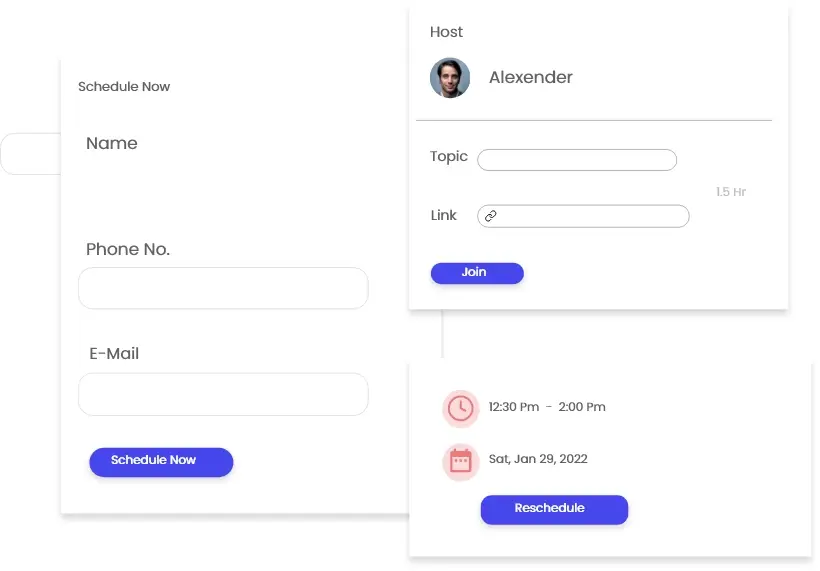 CMS Development
All websites, from large informational sites to online shops, require content management systems (CMS). With our custom content management systems, your business can get the CMS you need. from a custom content management system or CMS platform like WordPress
User Friendly.
Quick Deployment.
Easy Maintenance.
SEO Friendly Features.
Analytics Review
We investigate neglected and insightful Google Analytics reports to produce suggestions that may be implemented to increase visitor behavior and make the most of your present traffic.
Determine The Effectiveness Of Additional Marketing Initiatives.
Identify What Your Clients Expect.
Check To See Where You Are Losing Clients.
Know Your Audience.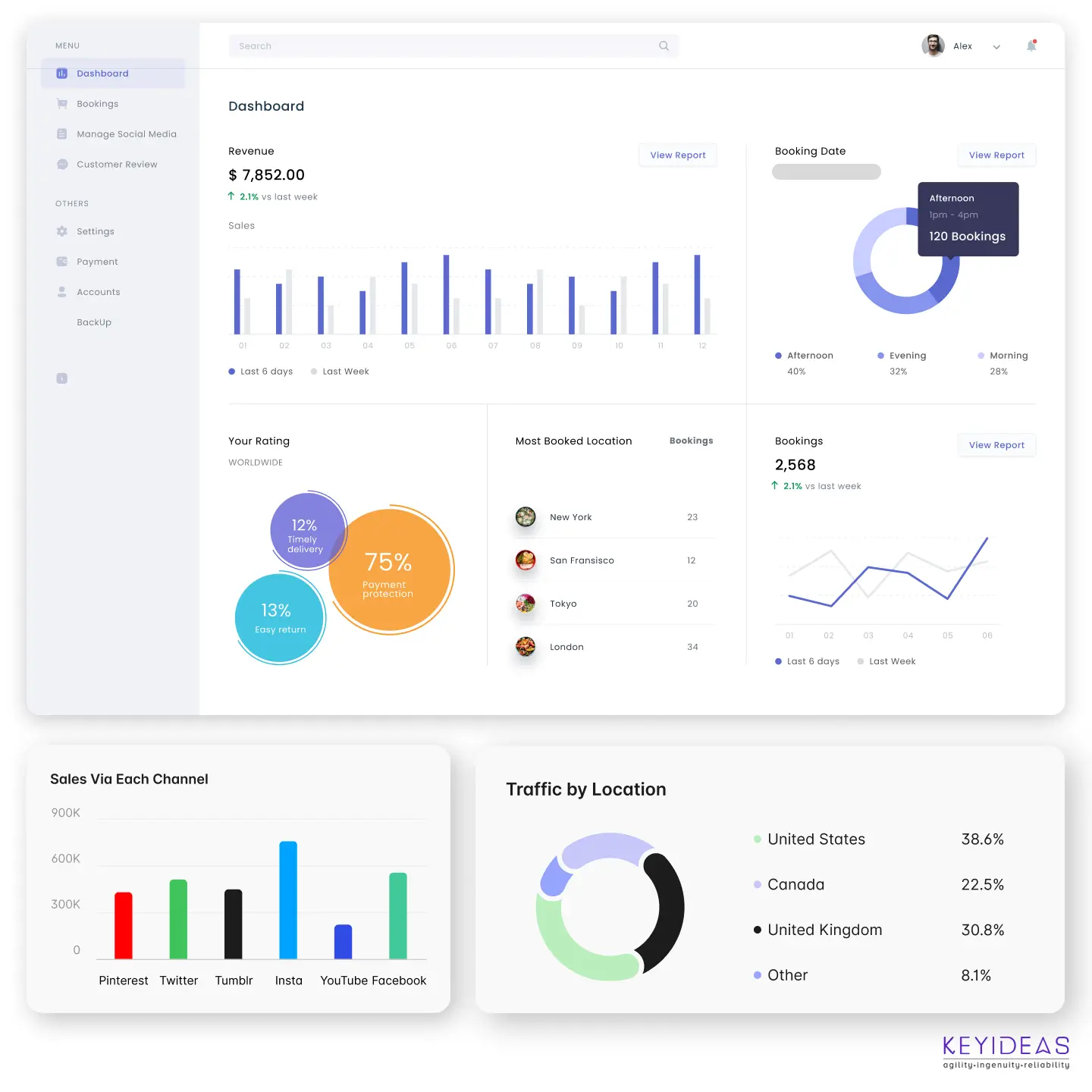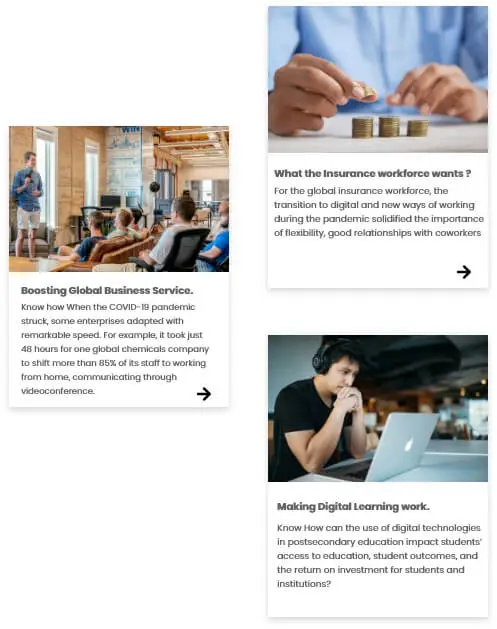 Marketing Strategy
Your marketing approach should include search, social, paid advertising, email, and more. You need a capable marketing strategy and an all-in-one platform for that. You can automate your marketing, make the most of your time, and increase your revenue with the help of our marketing services.
Accelerate Your ROI.
Streamline Your Strategy.
Grow Your Bottom Line
Analyze Your Market.
Performance Improvement
We'll thoroughly investigate a performance issue, look at your code and app configuration to identify its causes, and then repair it.
Lowers Bounce Rate..
Boost The Number Of Visitors.
Boost Revenue And Conversions On Your Website.
Improve Search Engine Optimization.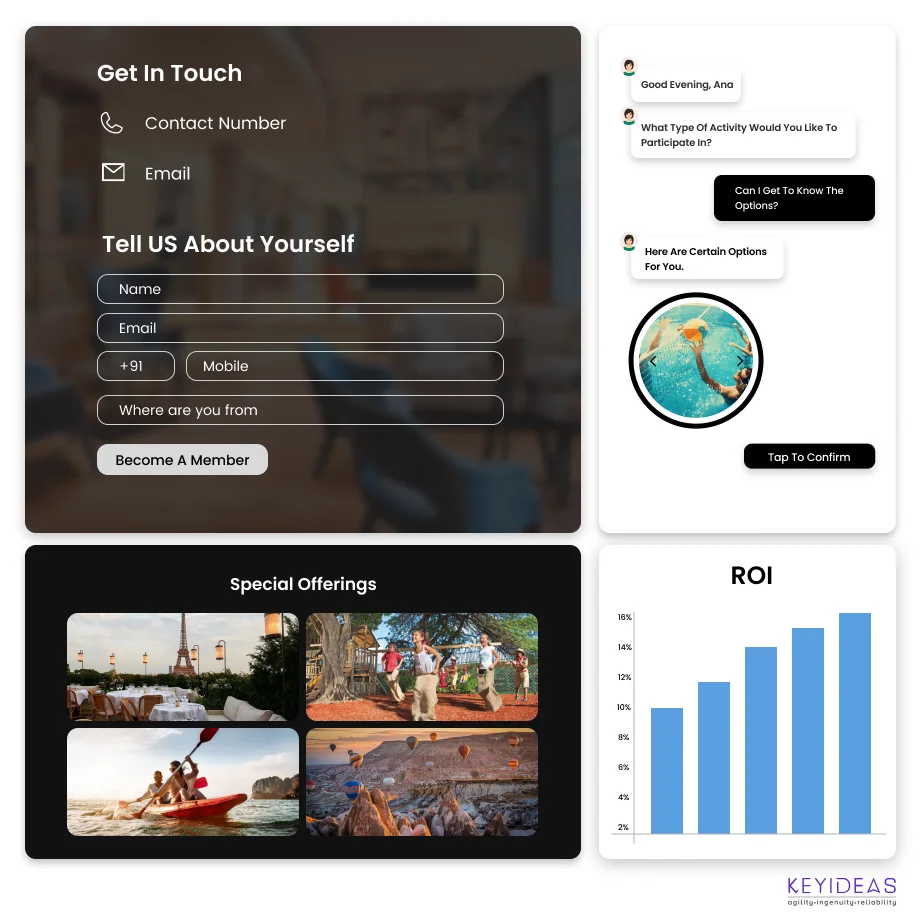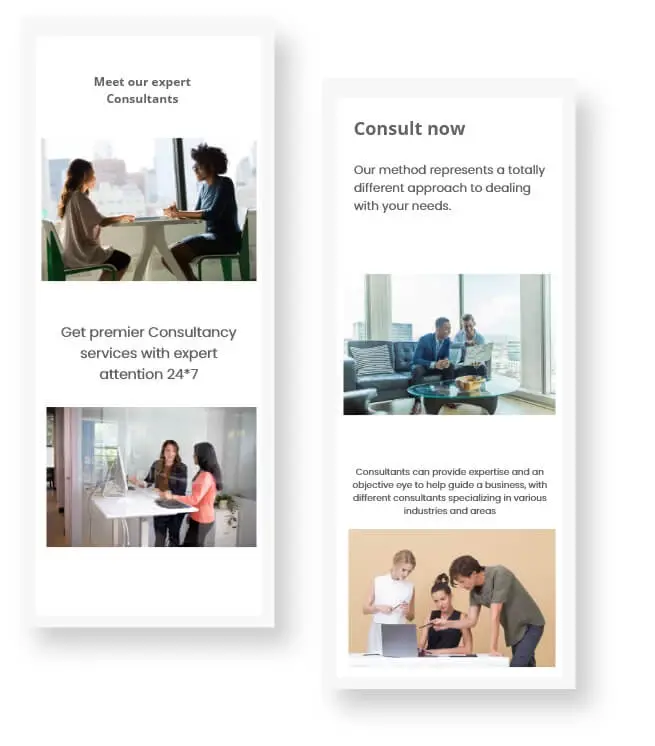 UI UX Review In Web Consulting Company
We may evaluate your web app's user experience if adoption or conversion rates could be higher. We'll identify any areas where you're not effectively reaching your target audience or have complex user journeys, and we'll develop improvement activities.
Identify Any UI (user interface) Issues That May Exist.
Enhance The User Experience.
Analyze How Well The UI Satisfies User Needs.
Determine The Effectiveness Of The Layout, Design, And Color Palette.
Code Audit In Web Consulting Company
Code check to avoid software speed, security, and maintainability issues: We check your code for mistakes, vulnerabilities, and coding standards violations.
Ensure That Your Codebase Is Stable And Maintainable.
Look Out For Performance And Security Problems.
Allow Yourself To Record System Processes, Policies, And Best Practices.
Helps To Improve Quality Standard Of Your Code.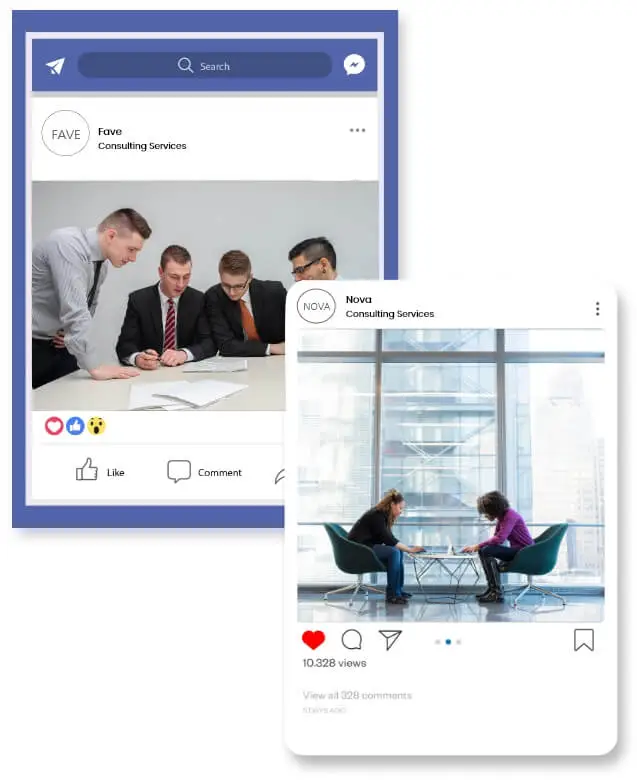 Get Solid Lead Generation Plan With
Web Consulting Company
Search Engine Optimization (SEO)

By diving into deep keyword research, our DevOps team picks up the right keyword set for your website to optimize and rank it on the first page of Google.

Optimizes Landing Speed

Earns Value Backlinks

Right Keyword Density

Search Engine Recognized
Content Management System

The CMS team is well-versed in writing and managing SEO-optimized, engaging, and customer-centric content for your website.

Regular Updates

Latest Plugin Integration

Smart Link Building

Page Optimization
Lead Nurturing Campaign

Following the 4 L strategy here- lead capture, landing pages, lead magnets and lead scoring to combine into it 1 comprehensive strategy.

Right Lead Generation

Search Behavior Analysis

Increased Conversions

User Persona & Mapping
Dynamic Personalization

By personalizing responsive landing pages and actionable CTAs, we filter out and capture the right leads from your website traffic.

Influences buyer's decision

Instant turnover rate

Seamless communication

Enhanced user experience
Essential Features, We
Include To Make Your
Consultant Website Design Successful
Strategic Design

From initial layouts to high finishings, each design element is made considering the user persona and search behavior pattern.

Effortless & Intuitive Touch

Clean UI/UX Design & Graphics

Interactive & User-Friendly

Impacts Buying Decisions
User Experience

Smooth navigation and effortless landing paths make sure that your customers get a rich user experience and a happy page journey.

2x Your Conversion Rates

Increased User Interaction

Improved Customer Loyalty

Enhanced Customer Satisfaction
Breathtaking Imagery

Enticing pictures speak louder than any word and that's why we wrap responsive and appealing picture galleries across your site.

High Recalling Power

Great First Impression

Customer-Focused

High-Definition Finish
Usability Testing

We make sure your website plays well in the real world by testing and validating the final design across various devices.

Responsive User Leading

Smart Website Checks/Tester

Simple Codes- Better Results

Complete A/B Split Testing
How We Make And Serve
Your Consultant Website
The Innovative Design Process
STEP 1
DISCOVER
Our team engages in extensive research to discover your specific needs and provide you with tailored solutions.
STEP 2
PLANNING
The planning involves robust mapping and preparing a blueprint for the entire project and procedures.
STEP 3
DESIGN
During the design phase, our UI/UX design team prepares a user-friendly design for delighting your users.
STEP 4
DEVELOPMENT
Our back-end developers integrate and optimize your systems, our front-end developers are bringing creative and user experience to life.
STEP 5
TESTING & LAUNCH
We perform extensive system testing to validate that our deliverables are ready for the real world and your users.
Frequently Asked Question About Our Web Consulting Company
Mordy Karsch
Giving Back Promotions, San Francisco, CA
I had an amazing experience working with Keyideas - an excellent team of developers.

Isaac Gottesman
dimendSCAASI, Chicago
I would not hesitate to recommend Keyideas as a superior development house.

Lets Do Great Work Together!
Discuss your ideas. Connect now
We've successfully delivered over

leads for the client