How does a company become known as the best web development company in the world? What criteria determine the title? The companies below have been reviewed based on a wide range of qualitative and quantitative statistics. It is the result of years of experience and understanding of front-end design and back-end development, that these teams are spotted as high-performers and tagged as theTop 10 Web Development Companies in the world. Whether it comes down to aesthetics, programming skills, or the ability to provide excellent support, these companies create a great web experience for their customers.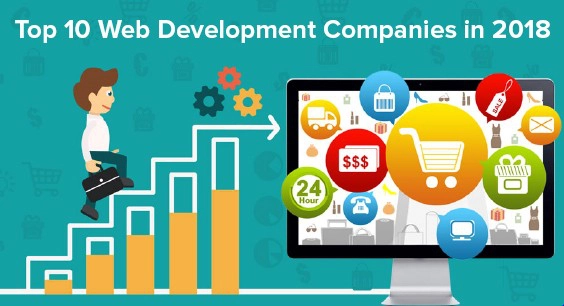 Keyideas
Keyideas is a global web development and consulting company established in 2008. The company is listed in theTop 10 Web Development Companies in India, as they deliver cost-effective high-quality web solutions to clients from the USA, UK, Canada, and Australia. They have been rated as Top Web Development Companies by CrowdReviews.com, Clutch.com, Goodfirms.co, and Extract.co. The company has over a decade of experience in building world-class B2B and B2C applications focusing on enterprise website design and development.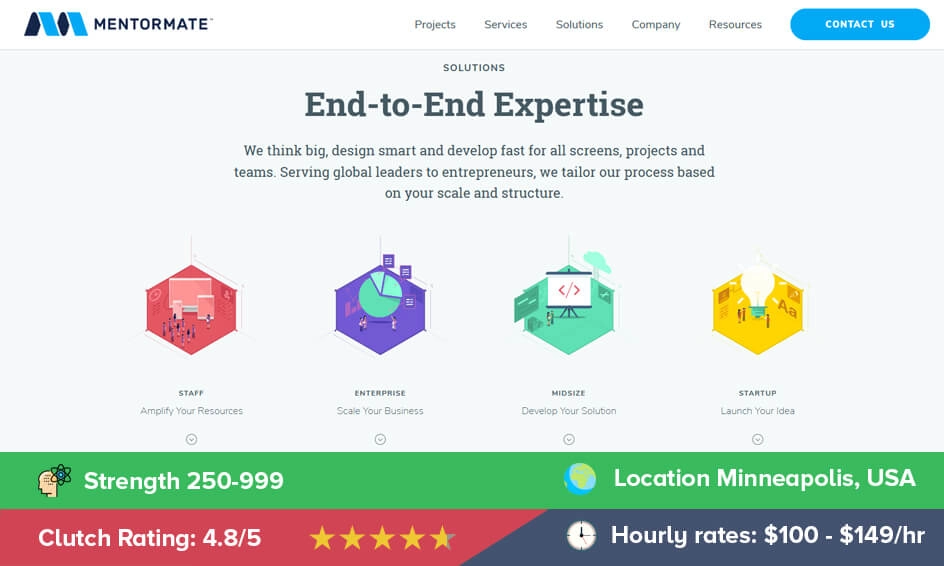 MentorMate
MentorMate is a custom software development company, helping clients bring scope, scalability, and technology to a single web application. With headquarters in Minneapolis, Minnesota, MontorMate is a fast-growing web development company. Using advanced technologies, they bring high-end solutions to web development applications.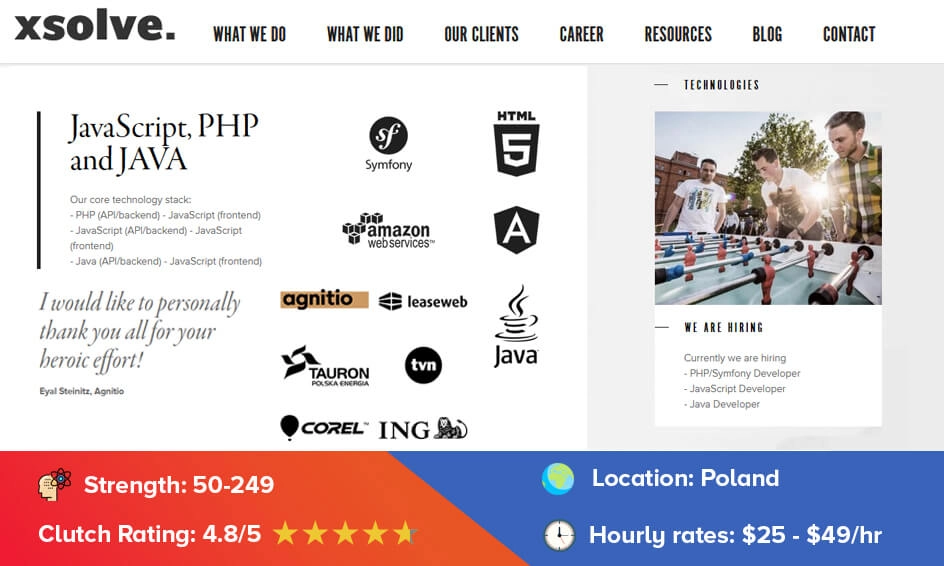 XSolve
Headquartered in Poland, the company uses the best programming standards and delivers complex web applications for clients across the globe. At XSolve, they develop web portals that serve the client's business objectives most productively. Using the latest software and technology platforms, they deliver high-end and technically advanced solutions.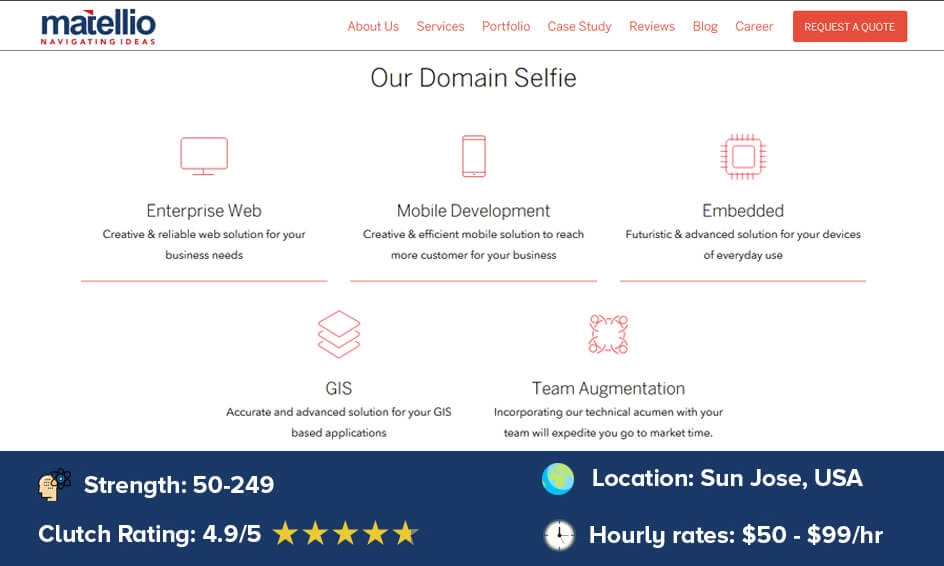 Matellio
Matellio creates enterprise web applications – creative and reliable web solutions for their business. The company works on a wide range of technologies ranging from open source to proprietary and custom-built solutions. With several years of experience, the team has perfected the process, system, and technologies that enable them to create high-quality, scalable web and mobile solutions.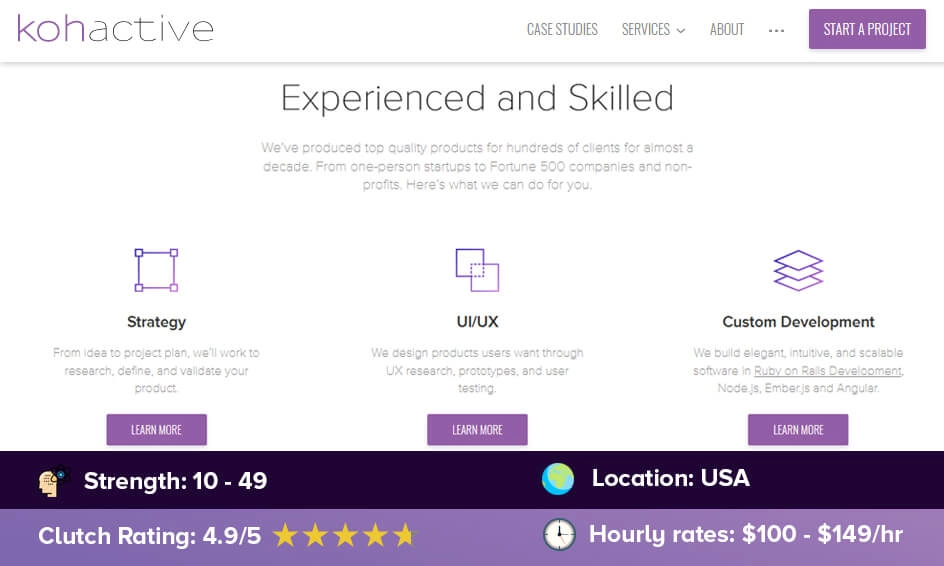 Kohactive
Kohactive is a software design and development agency that builds web and mobile products for clients. Kohactive is one of the top Chicago web development firms, offering various services from website design and creation to marketing and search engine optimization. The company has been helping clients to build and scale their projects for an ever-changing market.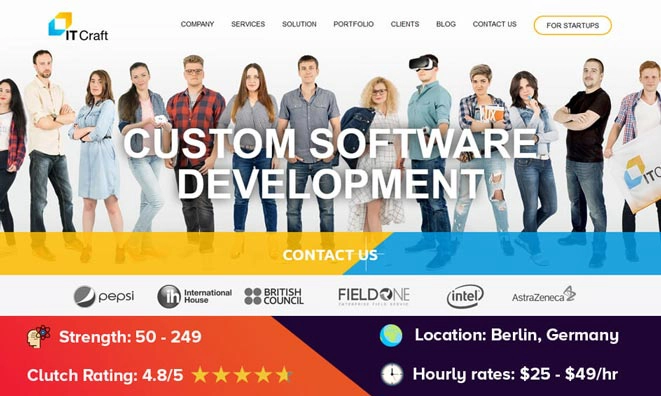 IT Craft
IT Craft develops custom web applications that range from simple CMS-powered websites to complex SaaS applications hosted on several servers. The company provides affordable, expert software programming services to clients around the world. The team extensively works on the UI/UX design and front-end development, thus delivering a rich web app experience that hits end users.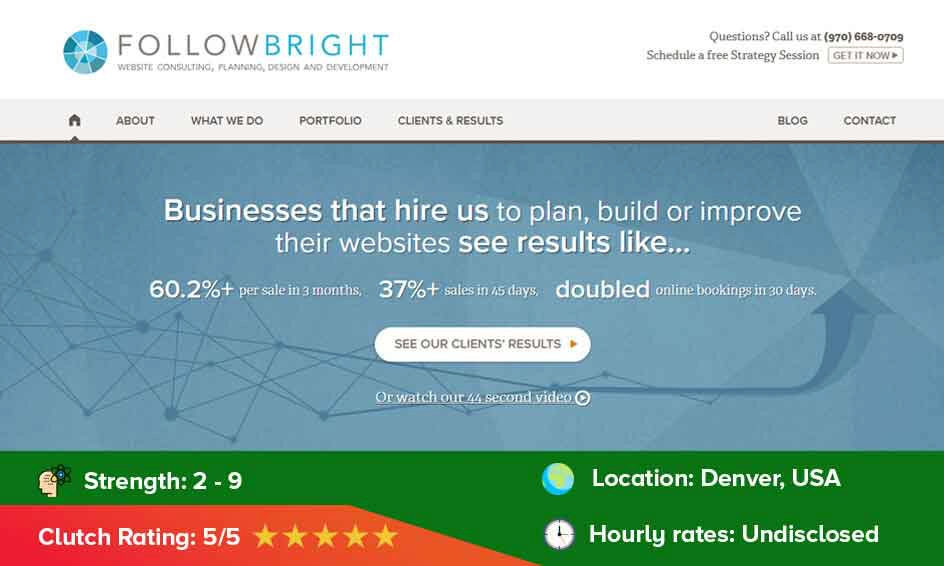 Followbright
Follow bright is a well-known Denver-based web agency that specializes in website consulting, planning, design, and development. The company has helped clients achieve unbelievable results since 2002. Their visual designers and UX specialists work together – to create elegant, convenient, and unique solutions. They combine mature project development methodologies with robust project management tools and domain expertise to deliver end-to-end web development solutions.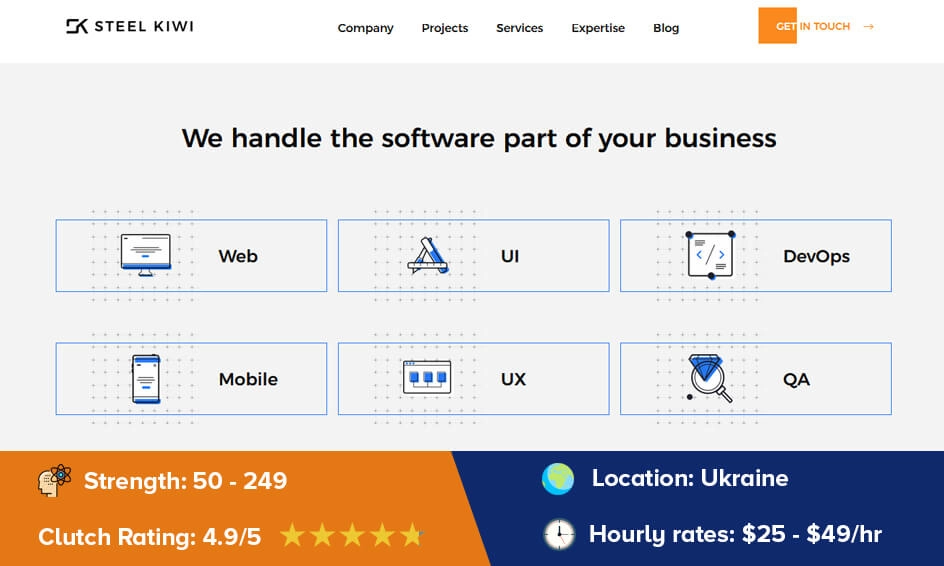 Steelkiwi
Steelkiwi provides a complete cycle of web development – bringing ideas to life. The team works on custom web development using Python technology at the backend and AngularJS and ReactJS frontend. The company provides high-level technical expertise in building web application development solutions that are scalable and world-class.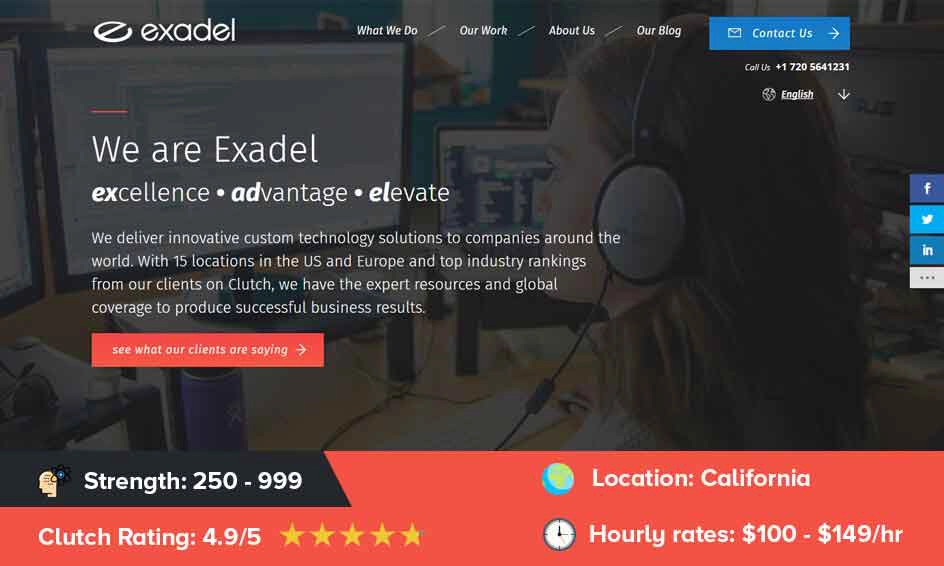 Exadel
Exadel delivers award-winning and innovative technology solutions with excellent customer experience. The company provides custom solutions for all kinds of businesses. The company's development team specializes in building complete solutions for clients. It includes client-side development, server-side development, and integrating with third-party tools and providers.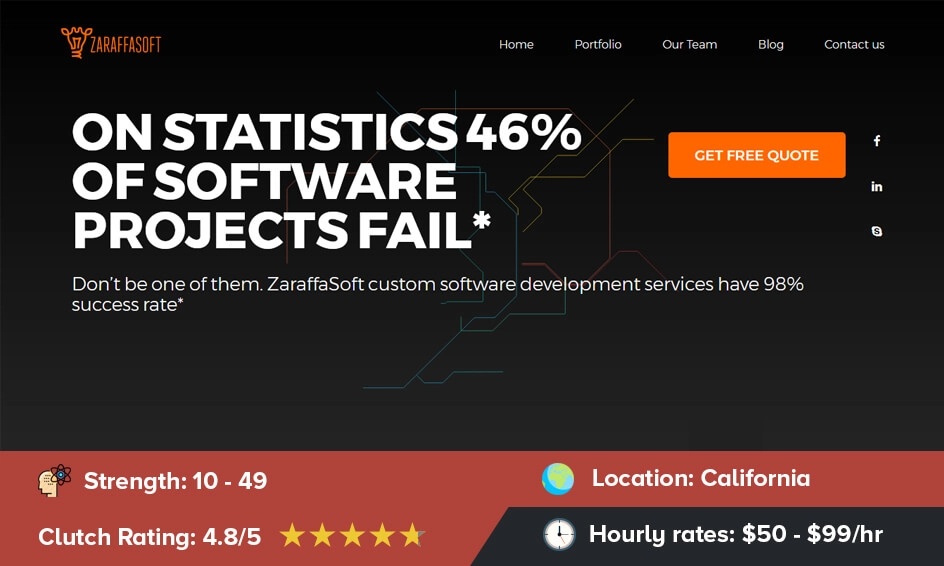 ZaraffaSoft
ZaraffaSoft is an Ireland-based custom software development company with a proven track record in building bespoke web solutions for the client. The company offers a full range of advanced web development services tailored to meet business needs. They combine solid business domain experience, technical expertise, profound knowledge of the latest industry trends, and quality-driven delivery model to offer progressive, end-to-end web solutions.
The following blog is present on the Medium post – Top 10 Web Development Companies in the World. The blog has been curated by Emily Swan, based on research, clients' reviews, and endorsed by various companies across the globe, which have prior superior experience in web application development.