Best Transportation And Logistics Web Design Agency
Top Transportation And Logistics Website Development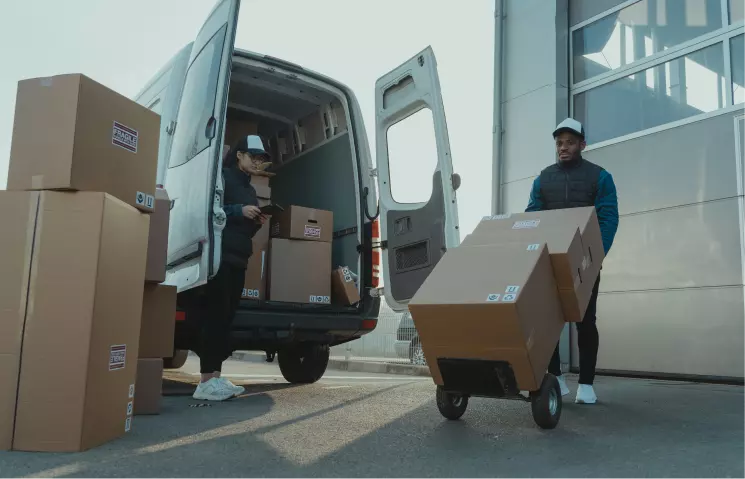 Ideal Transportation Web Design And Development Agency
Every firm in the current economic situation requires a polished yet functional website; transportation businesses are no exception. Keyideas, a leading transportation web design agency, builds you a visually pleasing and beneficial trucking company web design that increases conversions and revenue.
Get Our Top Expertise For Your Transportation Web Design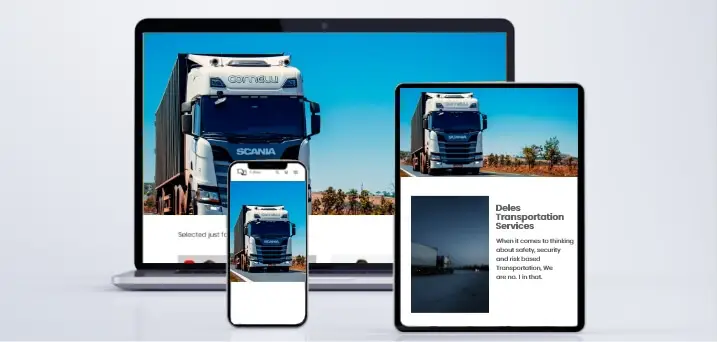 Responsive Design
Our transportation web design services attract a wider audience from various devices in all shapes and sizes. Regardless of their device, users can access the critical information they require about schedules, closures, and routes with our responsive design services.
Compatible for the user, to view from anywhere.
On point Responsiveness.
Trendy layouts and themes.
Well structured layout.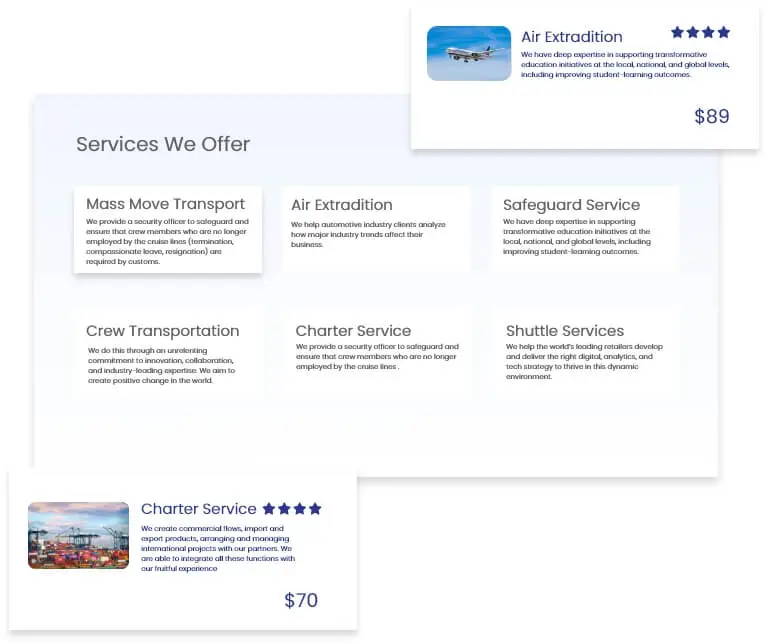 Services Menu
We enhance the insights of the site and give the customer multiple options. With an easy navigation menu, our team categorizes the services like residential moves, commercial moves, long-distance moves, etc., as per your requirements.
Gives A Proper Insight Of The Services Provided.
Varieties Of Services Mentioned.
Easy to understand, as of which services would suit the best.
Positive Result Oriented.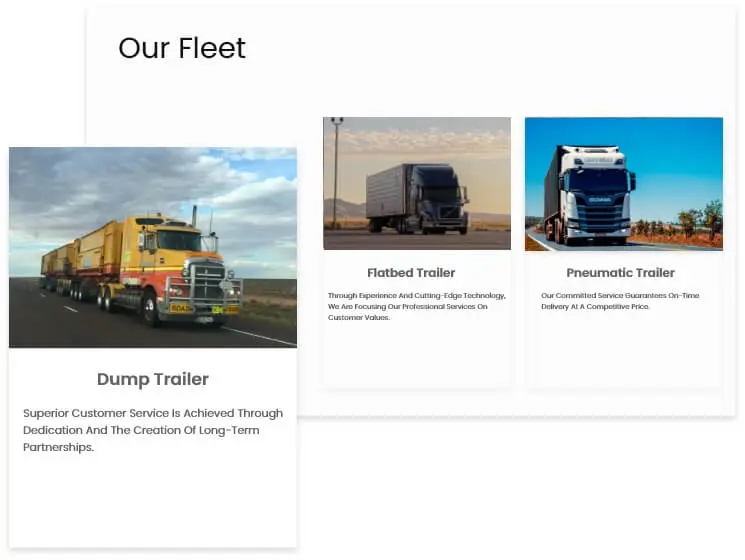 Our Fleet In Transportation Web Design
This feature will assist your clients in locating the desired mode of transportation for the user, providing them with a clear picture and informed choices. We can display every image of your vehicle with thorough and understandable information.
Helps To Choose Better.
Will Create More Clearer Options.
Gives a wide picture.
Provides A Strong Reason To Choose The Organization.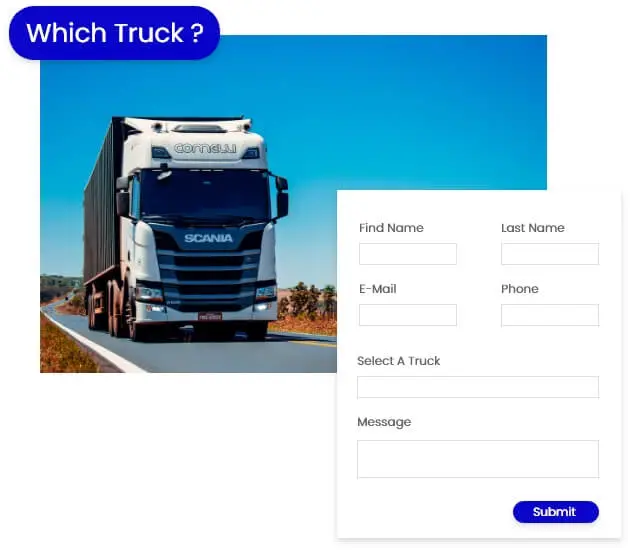 Request Transport
We include a feature for order booking so clients can reserve your vehicle. Ordering the conveyance at the desired place and specifying the desired time.
Customer Will Have A Beneficial Option
Can Boost The SEO Of The Website.
Helps create a personal connection.
Can Helps The User To Find The Correct Transportation On A Personal Level.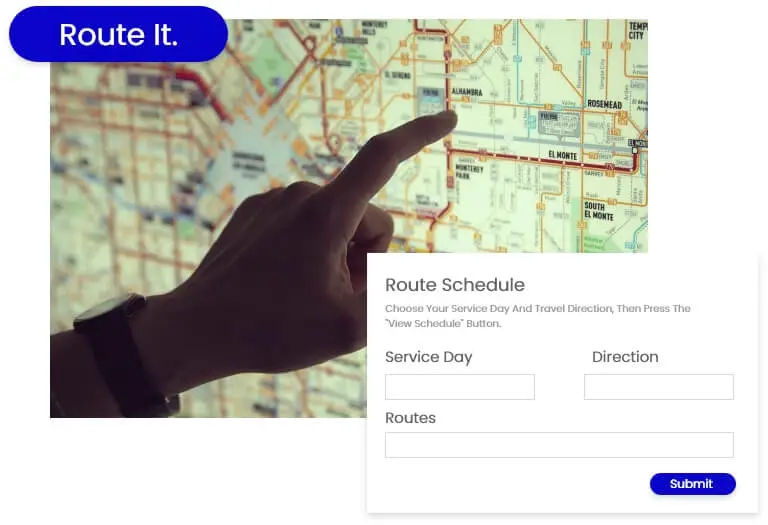 Route Schedule
The organization and the customer will benefit by mentioning the desired path because it will help both parties better grasp the user's needs from the chosen route. We assist your users in choosing their preferred transportation route.
Increases The Understanding Of The Requirement
A Really Important Feature To Know The Route
Know the customer
Transportation Will Become Easy, As The Route Is Clear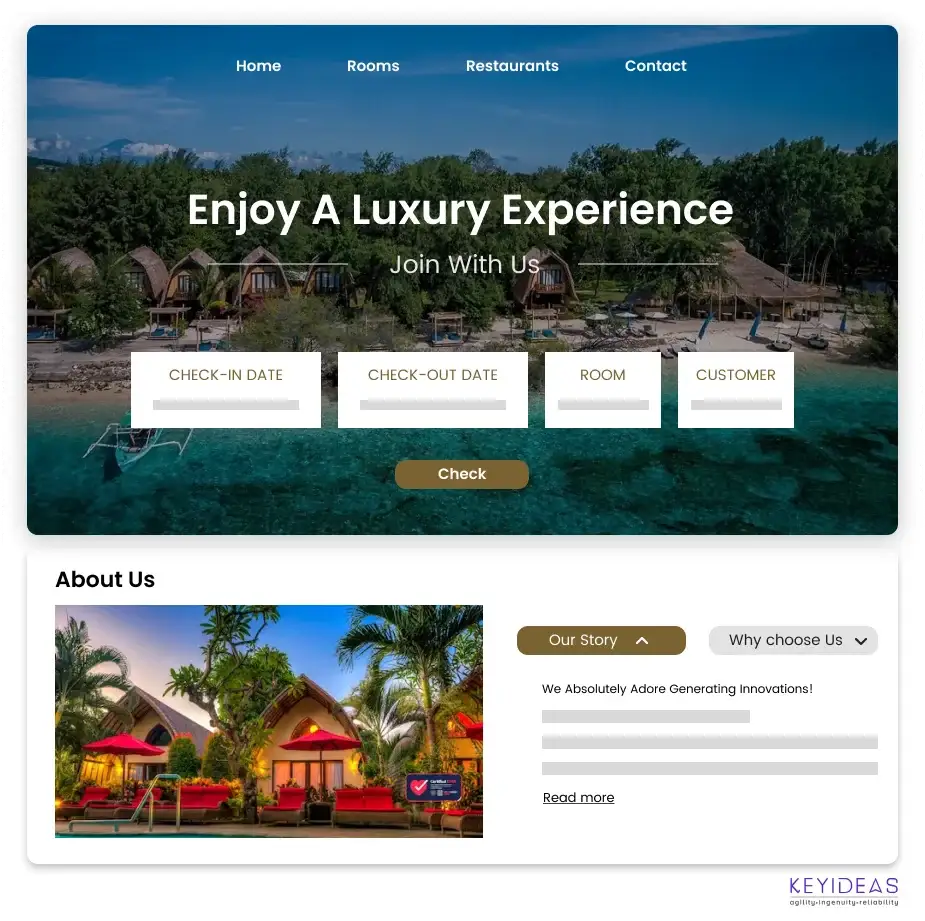 Feedback
Enhance your present and subsequent actions to help you make more informed selections. We created a feedback option for your website so users can freely comment on your transportation service.
Gives a clear understanding to the organization
Helps to build user-centric services
Users can share their experience
Gives a clear insight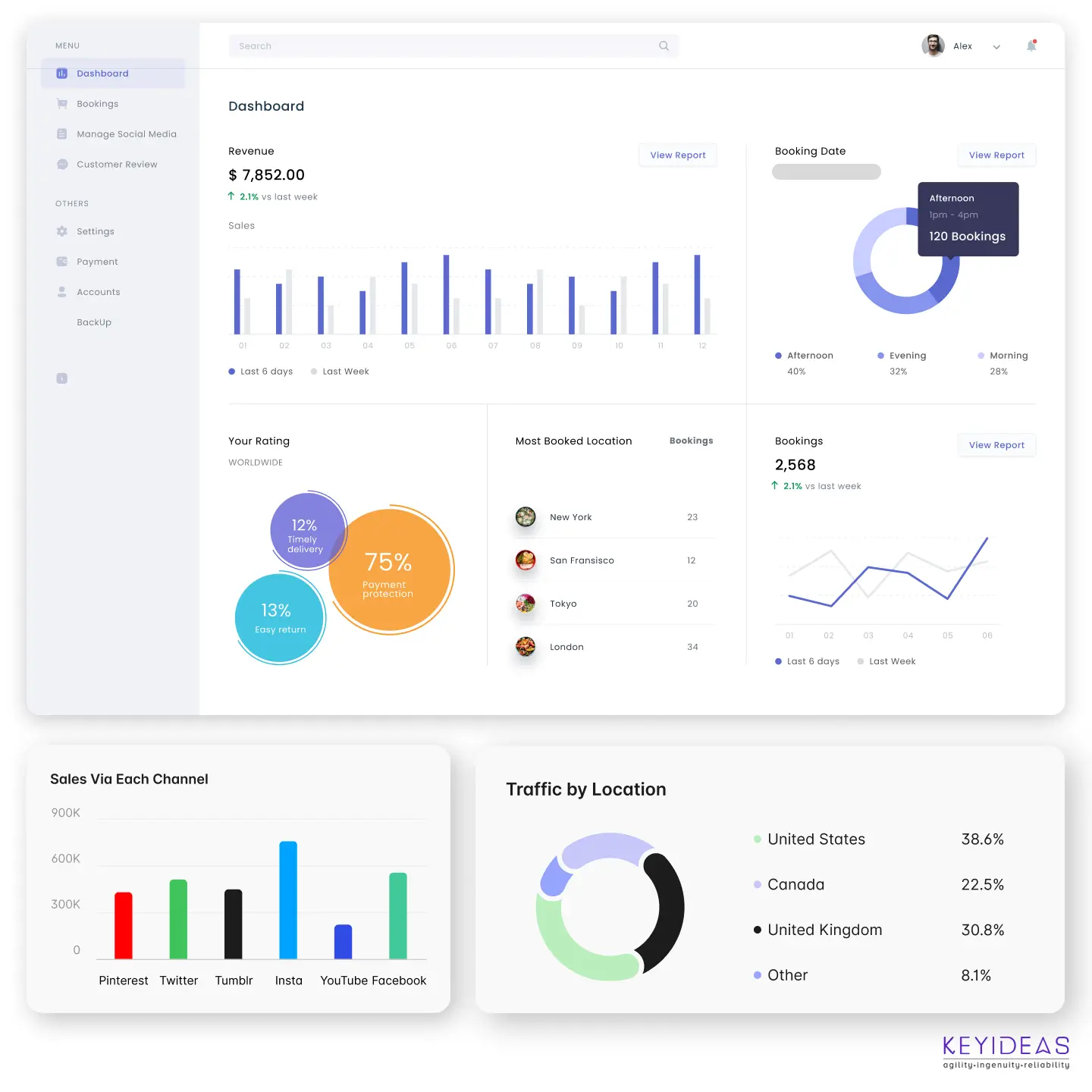 Anlaytics
We integrate analytics for your website, which will help you better understand how your users engage with your business so you can deliver better experiences and drive results.
Builds Trust Between Customer And The Brand
Can Boost The SEO Of The Website
Works Like Referrals
Explains The Product Or The Service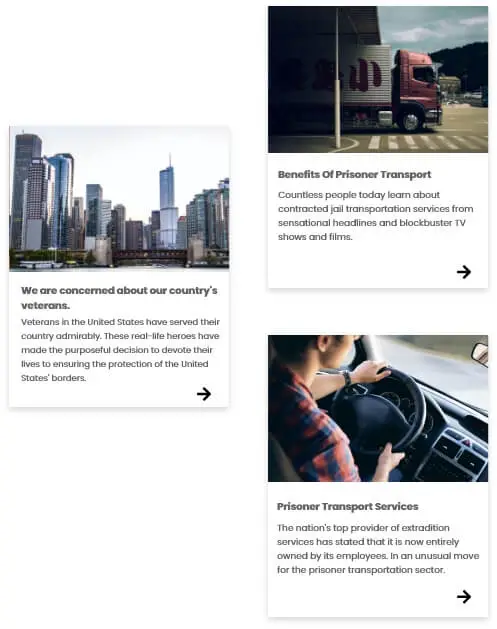 Blogs
Our authors create blogs to provide insight and comprehension of the brand research on numerous subjects. To draw in new users, we can write articles about our different transportation service packages, how to ensure your items arrive on time, etc.
Increases The Traffic To The Website
Helps To Share Brand's News And Research Topics
Drives Long-Term Results
Customer Is Likely To Learn New Things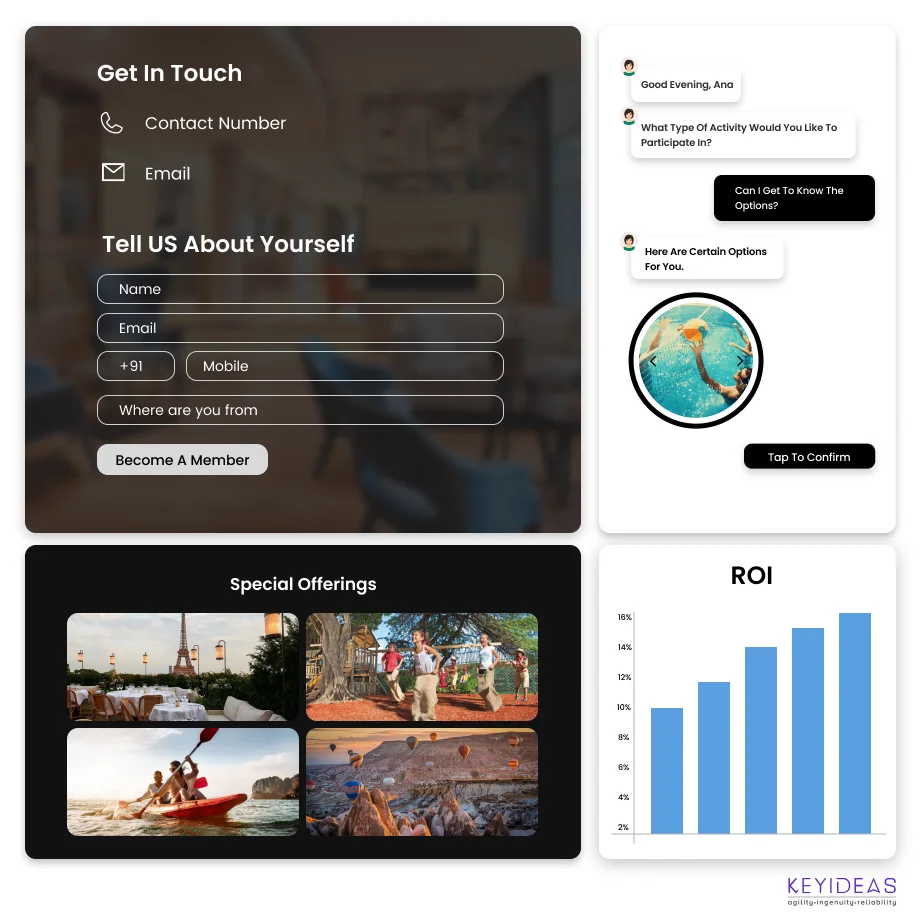 Track Your Transit
To provide consumers with real-time arrival information, our team can integrate powerful GPS technology into your website. In the event of an arrival delay, the users will benefit from quick details.
Optimizes Your Resources
Quality Customer Service
Minimal Theft Risk
Unmatched Efficiency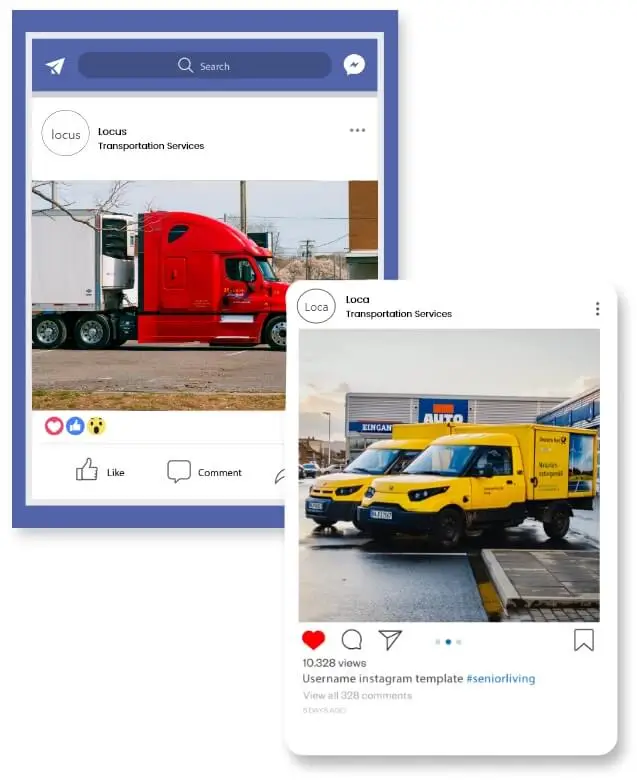 Social Media Marketing
Ultimately, social media is a fantastic tool for expanding your transportation company. Connect with your consumers, potential workers, and business partners on social media to stay competitive. We provide social media marketing services for your trucking company.
Helps In Improving Brand Recognition
Increase Its Brand Value
Attract the customers
Provides Direct Access To The Customer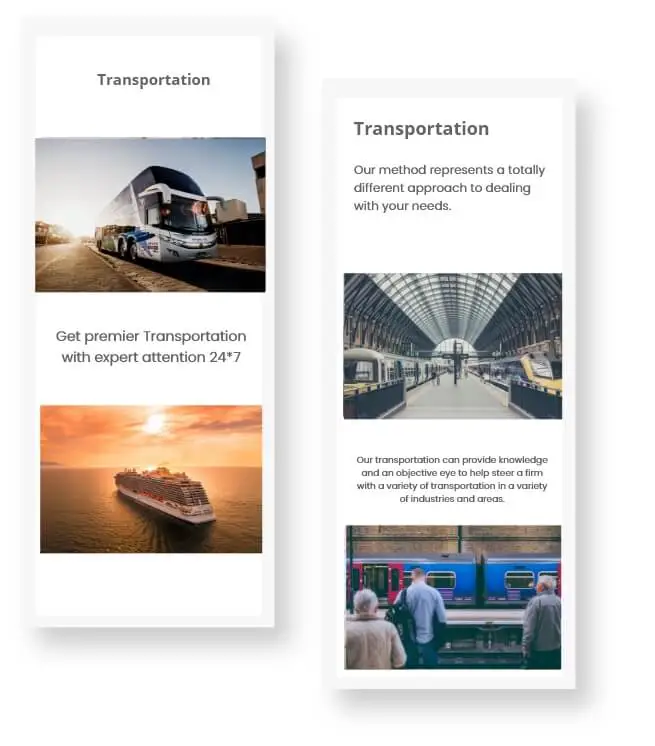 Areas We Serve
We include all the areas you service in this section. When people need transportation services, they may locate your service nearby. And book your services right away.
Cost-Efficient Method To Connect With The Customer
Connect With Already Engaged Audience
Providing Geolocation For The Areas You Serve
Easy To Connect
Why Ecommerce Design Is Important For Professional Services Website?
Website Design
Great first impression and user-friendly interfaces
Cross device Compatibility
Seamless user experience across devices
Review and Rating System
Builds users trust and adds more credibility
Maintenance and Support
Ensuring minimal downtime and optimal performance
Search Engine Optimization
Improves Search Rankings
Content Marketing
Establishes strong Online Presence
Conversion Rate Optimization
Marketing Services to grow business 200%
Affordable Pricing
Lower Total Cost Of Ownership & Higher Return on Investment
Frequently Asked Question About Our Transportation Web Design Services
Your transportation website should have the Company's relevant data, Streamlined functionality, Chat & messaging features, Business intelligence systems & mobile apps, Actionable CTAs, and social share buttons. Check our Delivery Service Web Design Company for more details.
We first comprehend your demand for the product to be developed and launched, after which we give you a realistic timeframe that benefits our team and you. The precise timeframe depends on several variables, including the size of your project, the penetration of the features, extended capabilities, and other special features. Check also our WordPress Development Agency for more details.
Yes, we offer additional website maintenance & support services to ensure your product is highly functioning and stays on track owing to technical issues. On the other hand, we can assist you with any new technology migration needs. We can also accommodate any extended features or functions you must incorporate into your website.
No, we won't give you boring pre-made templates. Every design for a transportation website that we produce is hand-coded. Before developing your distinctive web asset, we obtain your brand standards, message, feature, and functionality specifications. A stunning website design you can be proud of copying and using to beat out the competition. Our team of expert Professional Developers are here to transform your ideas into reality.
Mordy Karsch
Giving Back Promotions, San Francisco, CA
I had an amazing experience working with Keyideas - an excellent team of developers.

Isaac Gottesman
dimendSCAASI, Chicago
I would not hesitate to recommend Keyideas as a superior development house.

Lets Do Great Work Together!
Discuss your ideas. Connect now
We've successfully delivered over

leads for the client