Top Payroll
Website Design Services
How do you feel about your website? Create a payroll website design that your consumers will adore by working with Keyideas payroll website design services . Make sure the website you pick has web design features that function right away to attract severe prospects and convert them to long-term clients.
Get Top Expertise With

Payroll
Web Design Agency
Mobile-Friendly Website
Your visitors will understand how simple life can be when they do business with you if your website is responsive to mobile devices and is made to be simple to use and navigate on any device. Visitors will stay on your pages longer and return more frequently, increasing your company's sales and profits.
Easy to navigate
On point responsiveness
Functional layouts-themes
Gains new customers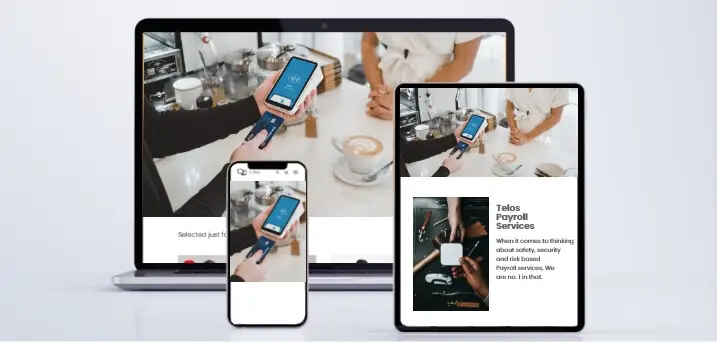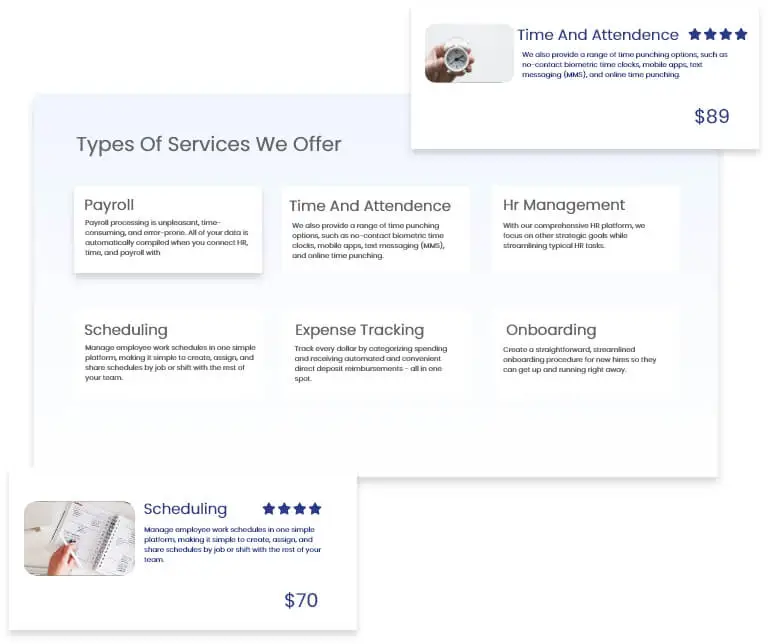 Distinctive Payroll Services
Prospective customers are interested in learning more about your quick and simple data entry procedure, software integration, tax compliance and filing service, alternatives for paycheck delivery and disbursement, and more.
Sets the first impression
Improves search rankings
Reduced bounce rate
Amplifies brand identity
Customer Service Page
Customers can easily print check stubs, check their payment history, and change the hours on their time clocks by using portals that can be found on a customer care page. You will win over both new and returning customers by adding a FAQ page and a live chat bot for prompt assistance.
Get searched by global audience
Better payment security
Gives a better insight
Optimized customer service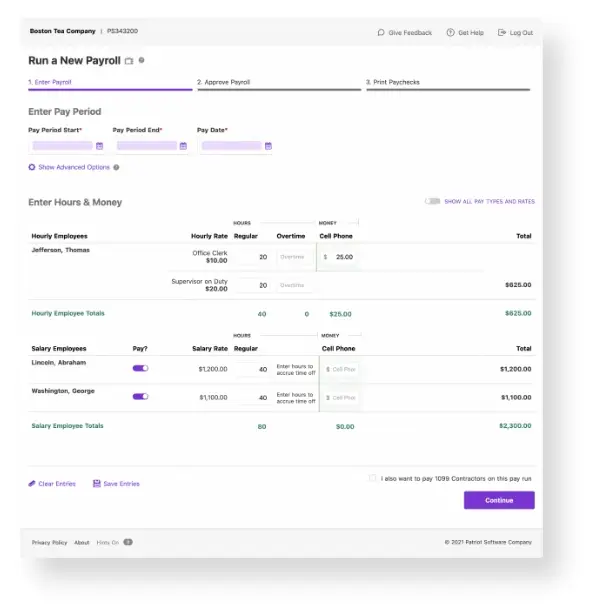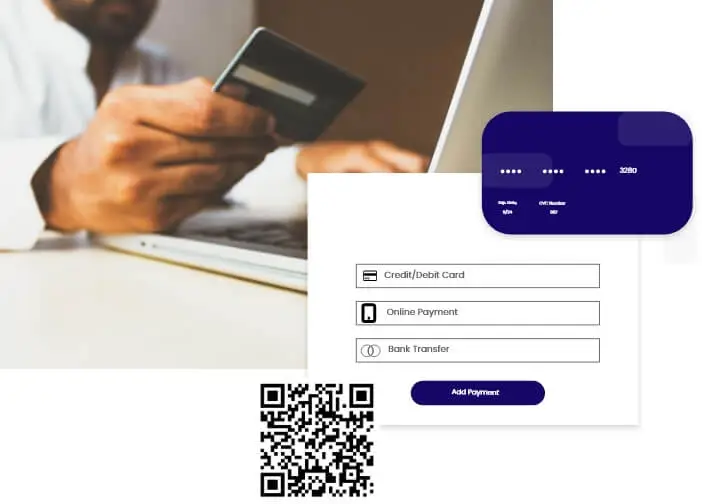 Payroll Management System
The most important components of the payroll software are payment processing and management. This feature ensures that each employee is fairly reimbursed using their preferred mode of payment. This lays the groundwork for other payroll service capabilities that are added later.
Gives support to the customers
Provides efficient-accurate payments
Strict data protection
Increases employee productivity
Time Tracking Integration
Use payroll software that has a time tracking feature or interfaces with your time tracking software if you have hourly workers. By eliminating the need for manual entry, this enhances efficiency and accuracy as a whole.
Automatically streamlines your tasks
Communicates accurate monitoring
Boosts overall productivity
Gives valuable workflow insights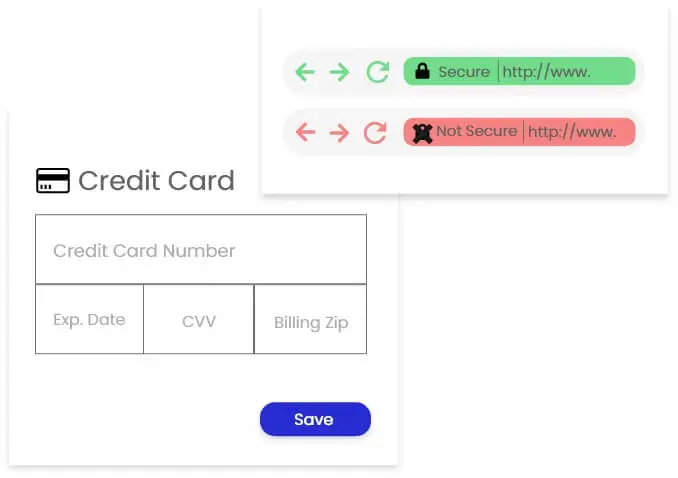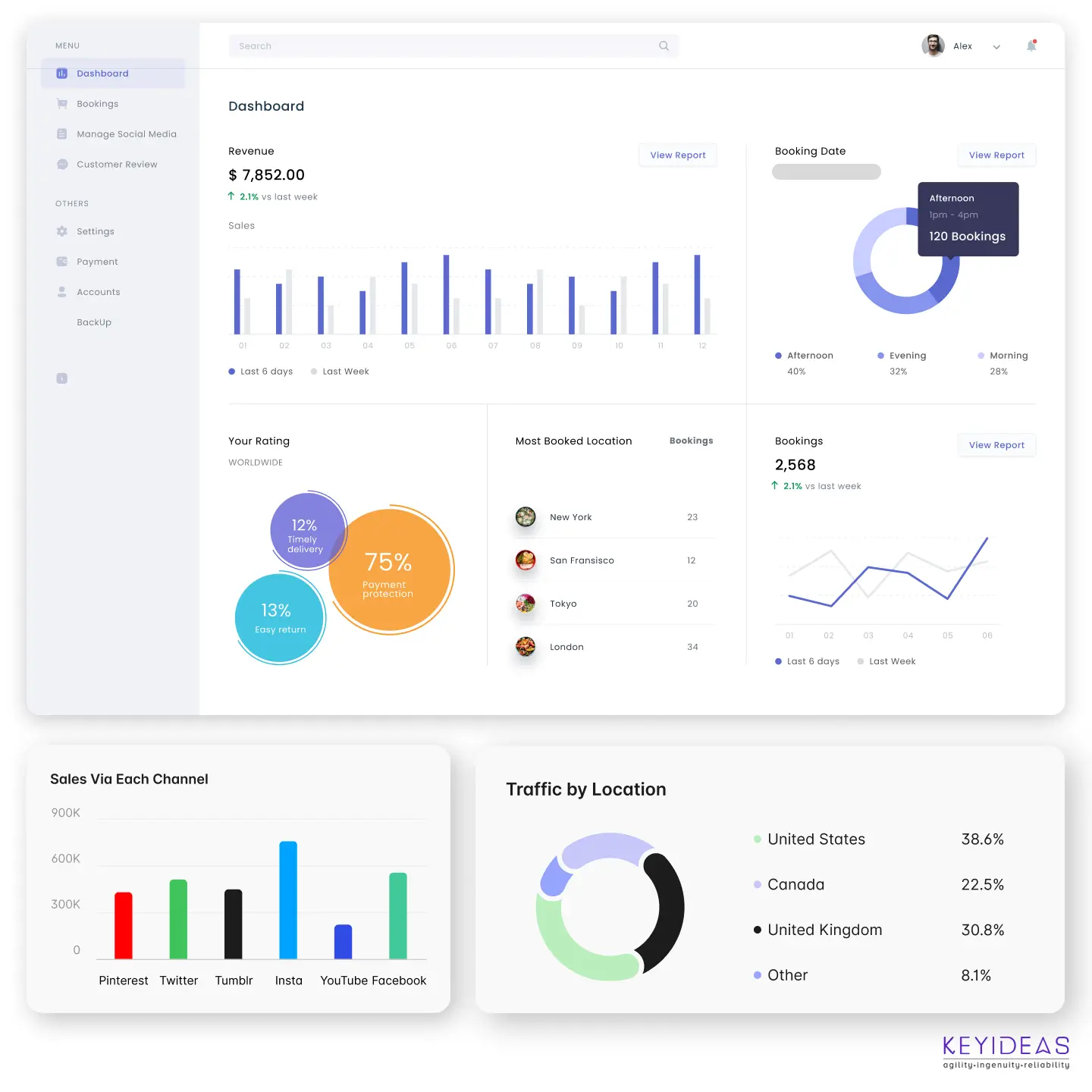 Secure Database Encryption
Database encryption is the most crucial security component in payroll software. The system has robust password protection and incorporates highly valuable resources like tax files, employee personal information, and payroll data.
Improves google ranking
Protects user information
Increases website speed
Improves user experience
Reporting With Payroll Website Design Services
A business intelligence or reporting capability is the requirement for the majority of businesses. Because it provides you with insights into your payroll procedures, this product is absolutely necessary. Providing a high-level summary of the company's budget, taxes, worker's compensation, and other payroll information using this function.
More productivity
Improves data display
Gives feedback as well
Develops trust with the organization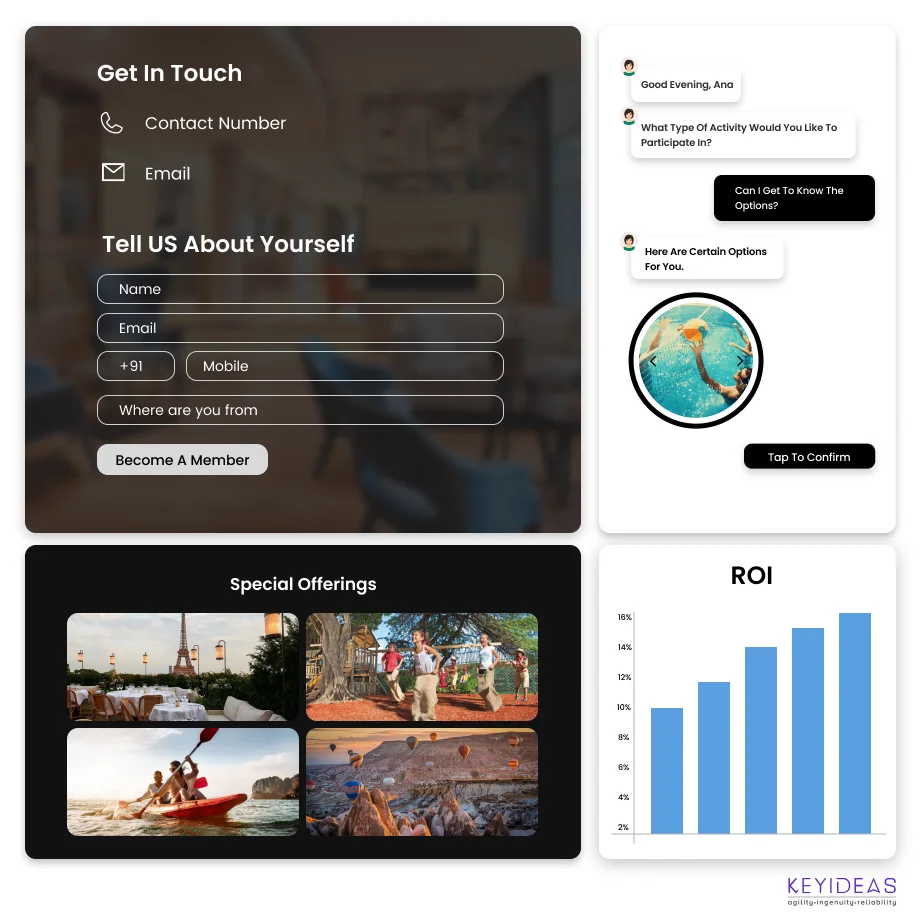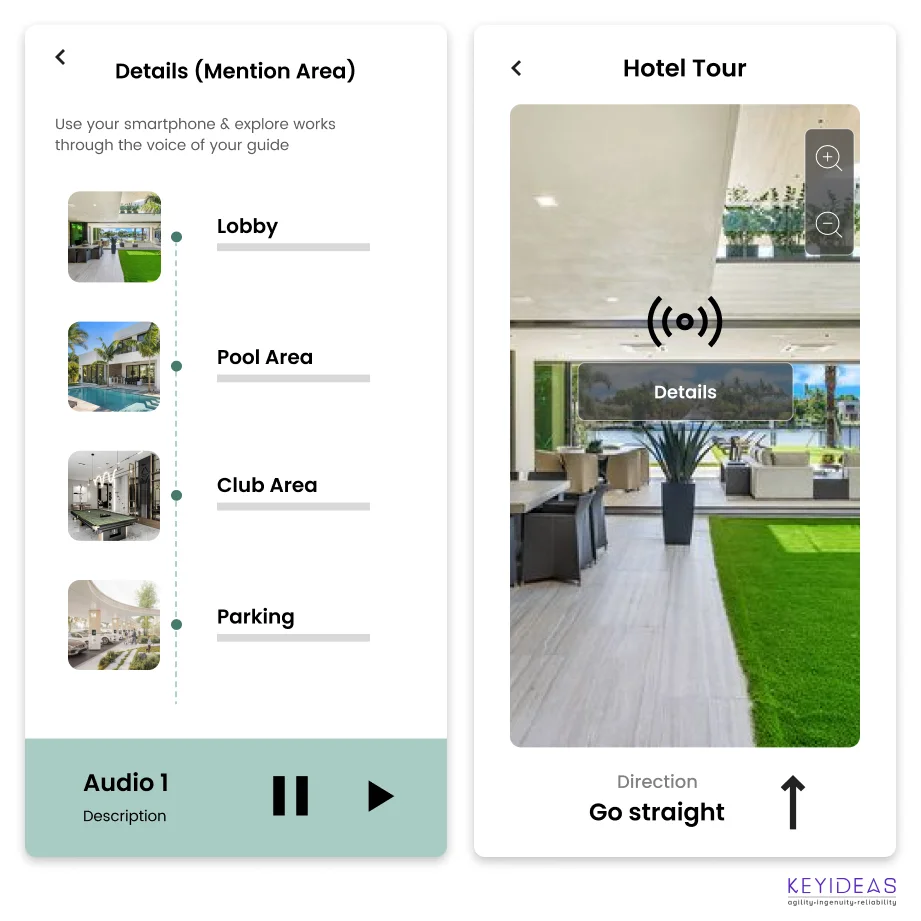 Payroll Recordkeeping Tool
The government agencies require employers to maintain payroll records for each employee, containing details such as name, occupation, address, social security number, salary etc. With our Payroll Recordkeeping Tool, you can easily manage and store all the important employee records.
Engages interactive audience
Boosts SEO of the website
Custom payroll templates
Collects upcoming payroll data
Email Marketing Service
With your informed conversations on the most recent software, tax law changes, and benefit programs, you can put them at ease. To keep your customers updated, we include an email capture opt-in form on your blog and newsletter.
Cost-efficient method to connect
Connect with already engaged audience
Deliver specific and targeted messages
Builds long-term relationship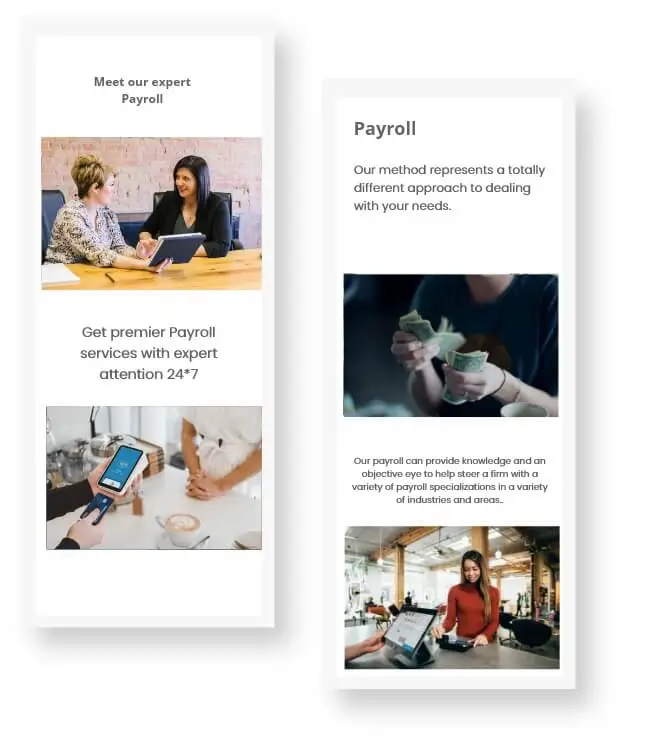 Solid Lead Generation Plan
With Payroll Web Design Services
Search Engine Optimization (SEO)

By diving into deep keyword research, our DevOps team picks up the right keyword set for your website to optimize and rank it on the first page of Google.

Optimizes Landing Speed

Earns Value Backlinks

Right Keyword Density

Search Engine Recognized
Content Management System

The CMS team is well-versed in writing and managing SEO-optimized, engaging, and customer-centric content for your website.

Regular Updates

Latest Plugin Integration

Smart Link Building

Page Optimization
Lead Nurturing Campaign

Following the 4 L strategy here- lead capture, landing pages, lead magnets and lead scoring to combine into it 1 comprehensive strategy.

Right Lead Generation

Search Behavior Analysis

Increased Conversions

User Persona & Mapping
Dynamic Personalization

By personalizing responsive landing pages and actionable CTAs, we filter out and capture the right leads from your website traffic.

Influences buyer's decision

Instant turnover rate

Seamless communication

Enhanced user experience
Essential Features
To Make Your
Payroll Website Successful
Strategic Design

From initial layouts to high finishings, each design element is made considering the user persona and search behavior pattern.

Effortless & Intuitive Touch

Clean UI/UX Design & Graphics

Interactive & User-Friendly

Impacts Buying Decisions
User Experience

Smooth navigation and effortless landing paths make sure that your customers get a rich user experience and a happy page journey.

2x Your Conversion Rates

Increased User Interaction

Improved Customer Loyalty

Enhanced Customer Satisfaction
Breathtaking Imagery

Enticing pictures speak louder than any word and that's why we wrap responsive and appealing picture galleries across your site.

High Recalling Power

Great First Impression

Customer-Focused

High-Definition Finish
Usability Testing

We make sure your website plays well in the real world by testing and validating the final design across various devices.

Responsive User Leading

Smart Website Checks/Tester

Simple Codes- Better Results

Complete A/B Split Testing
How We Make And Serve Your
Payroll Website Design
The Innovative Design Process
STEP 1
DISCOVER
Our team engages in extensive research to discover your specific needs and provide you with tailored solutions.
STEP 2
PLANNING
The planning involves robust mapping and preparing a blueprint for the entire project and procedures.
STEP 3
DESIGN
During the design phase, our UI/UX design team prepares a user-friendly design for delighting your users.
STEP 4
DEVELOPMENT
Our back-end developers integrate and optimize your systems, our front-end developers are bringing creative and user experience to life.
STEP 5
TESTING & LAUNCH
We perform extensive system testing to validate that our deliverables are ready for the real world and your users.
FAQs About Keyideas Payroll Website Design Services
Mordy Karsch
Giving Back Promotions, San Francisco, CA
I had an amazing experience working with Keyideas - an excellent team of developers.

Isaac Gottesman
dimendSCAASI, Chicago
I would not hesitate to recommend Keyideas as a superior development house.

Lets Do Great Work Together!
Discuss your ideas. Connect now
We've successfully delivered over

leads for the client