Web Design For Mental

Health professionals
More than half of people who look for therapy begin by looking for a therapist online. We help you found by them with our web design for mental health professionals. We develop health professionals website design to inspire visitors to become patients, establish trust, and offer evidence of your expertise.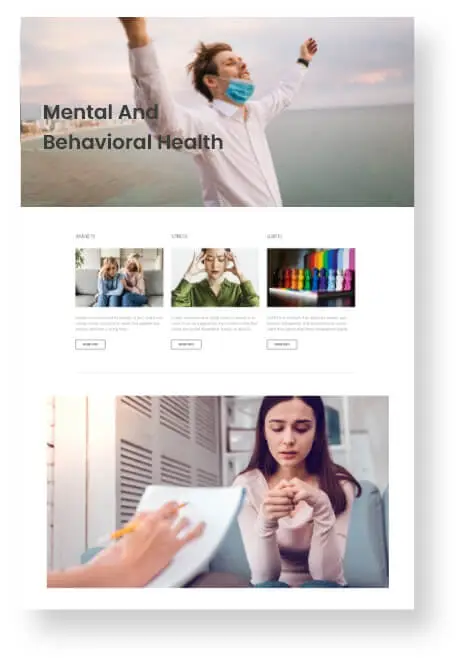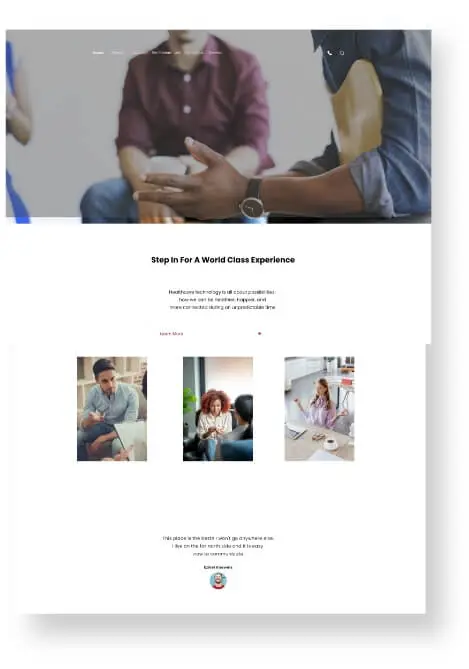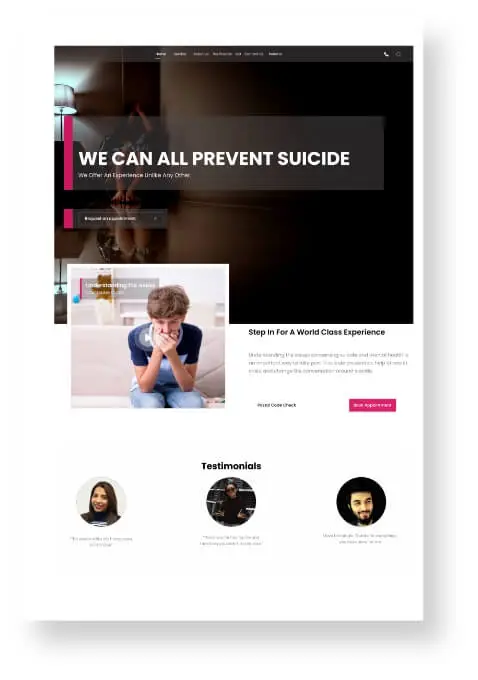 Get Our Top Expertise For

Mental And

Behavioral Health

Website Design
Customized Mental Health Professionals Website
Our web design company for the mental health industry will create a quick-loading, mobile-responsive website that is simple for anxious individuals to read and navigate. The services and essential information you provide are highlighted in the menu bar.
Responsive layout
Easy accessibility
Efficient services menu
Build Trust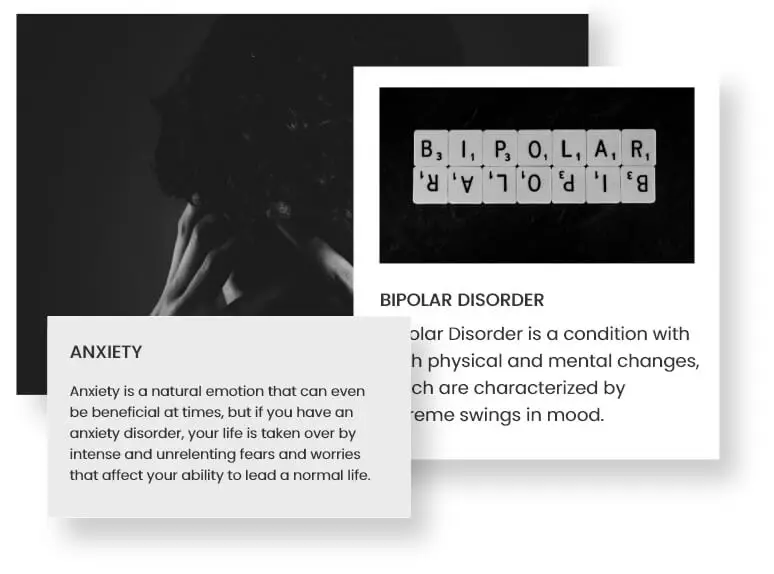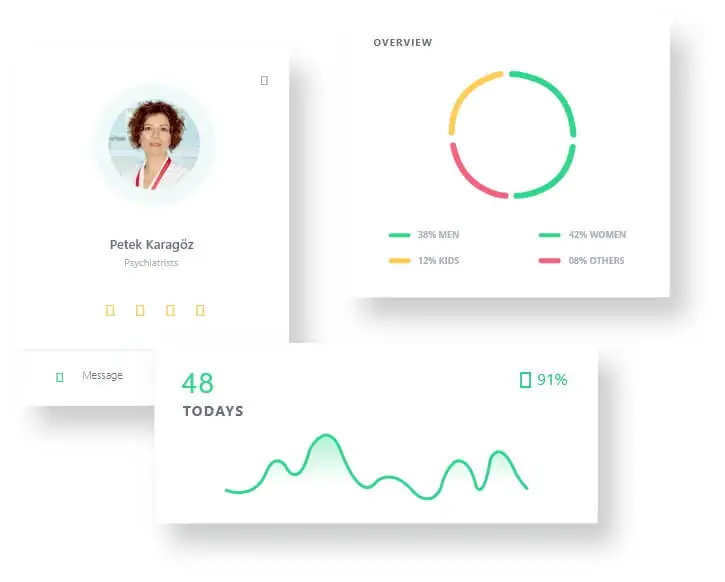 Review Management
Online reviews and recommendations are frequently sought by patients looking for therapists. These online reviews may be found all over the internet, including on Google, Health Grades, Facebook, and websites with doctors and mental health professionals. We must, therefore, take care of your online reputation.
Track The Performance Of The Hospital
Convenient Tool To Track The Effectiveness Of Treatments
Increases patients
Attract visitors
Location On Map
We include a map of the location of your mental health facility on your website. It makes it easier for local visitors to find your center. They can simply find you using the phone's map.
Mobile-friendly map
Make Relocation Changes
Start, Stop, Move Services
Provide navigation directions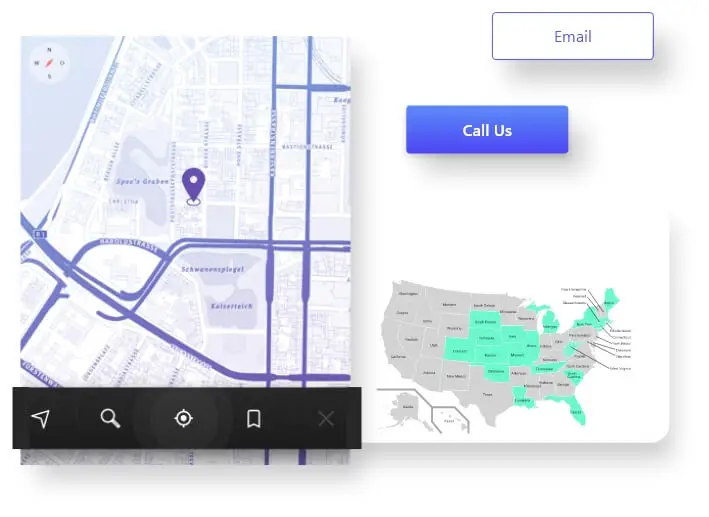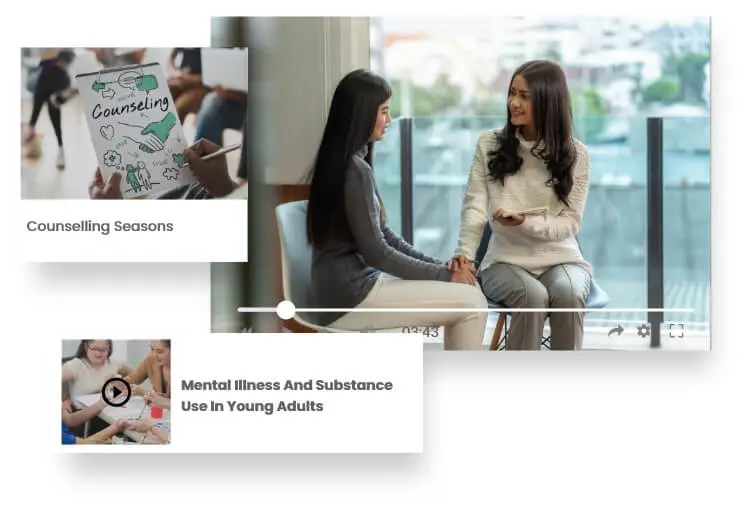 Events And Online Sessions
We provide information about the online sessions and events you conduct for your patients. There are several key advantages associated with online events and classes that will increase the flow of users on-site.
Increased Attendee Count
More Value For Exhibitors
Significantly Reduced Expenses
Ensures Effective Networking
Education Libraries And Blogs
Our creators offer videos for patient education, a health library with books on self-care and stress management, parenting and child development, mental health and nutrition, blogs, and articles on various mental health topics.
Makes The Patient Relate
Understand The Experience Of Being A Patient
Potential To Alter Behavior And Improve Health
Counteracts The Initial Denial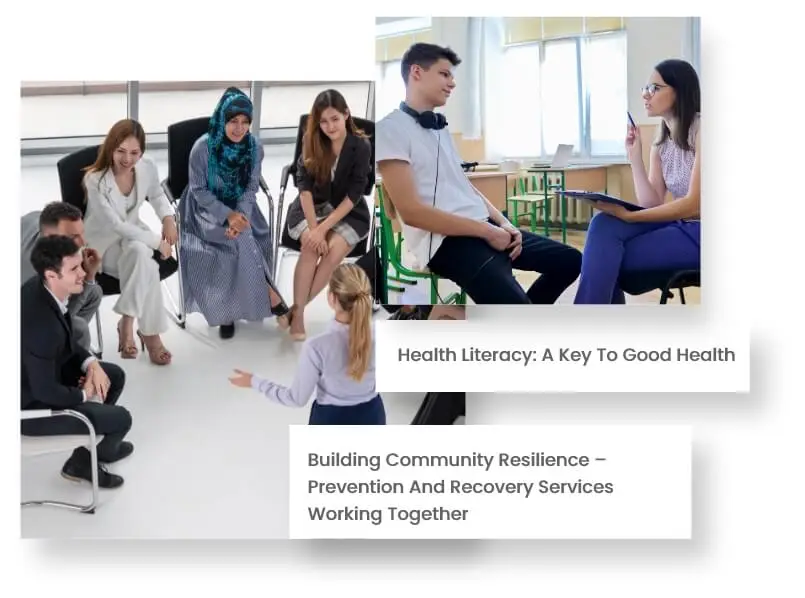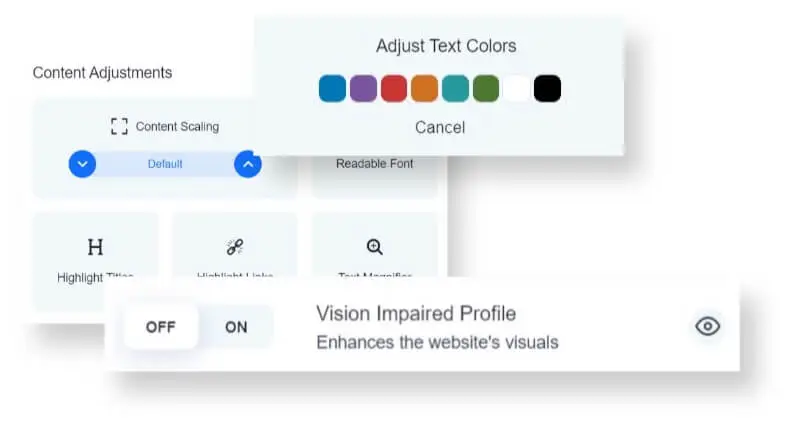 Accessible Menu
Our developer created an easily navigable menu on your website of the mental health services and treatments you offer. Patients can quickly locate the appropriate service for their requirements.
Accessibility Of Widget
Customised Adaptative Design
Internet Accessible
Accessible Automation
Showcase Patient Success Stories
On your website, our designers create a fantastic success stories area. Using top-notch videos, share the experiences of your patients and how they overcome their mental health problems.
Easy Way To Attract Customer
Builds Trust
Interactive Way Of Faqs
Easy Way To Get Information About The services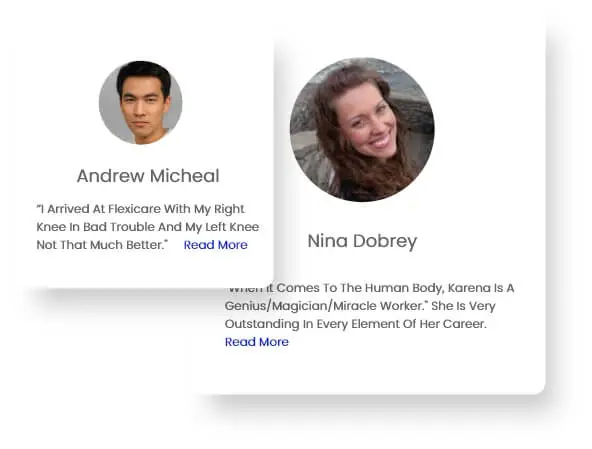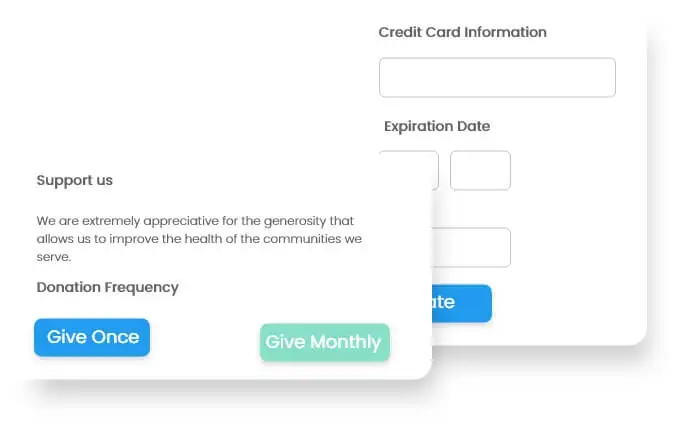 Request A Contribution
Visitors to this page and patients can offer assistance to those in need. On your website, you can add a social responsibility section. It increases sponsors and donors for our health center.
Lower Healthcare Costs
Drive Up Efficiency And Revenue
Provide Your Patients Better Access To Healthcare Services
Improved healthcare quality for needed people
Search Engine Optimized Content
Each year, millions of Americans in the U.S. use Google to look for a therapist, psychiatrist, or other mental health professionals. We focus on niche and location-specific keywords, creating and optimizing content on themes you want to rank for.
Exceptional customer service
Engagement via social media
Build Customer Loyalty
Impact Buying Decisions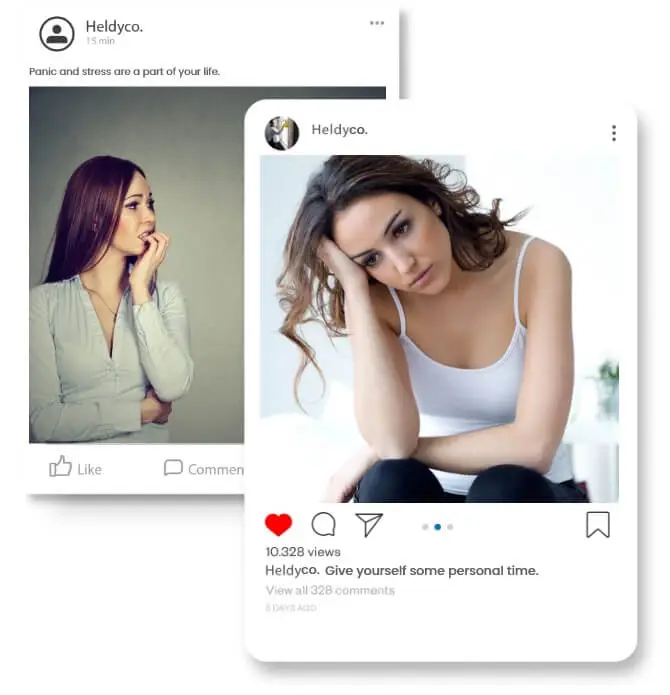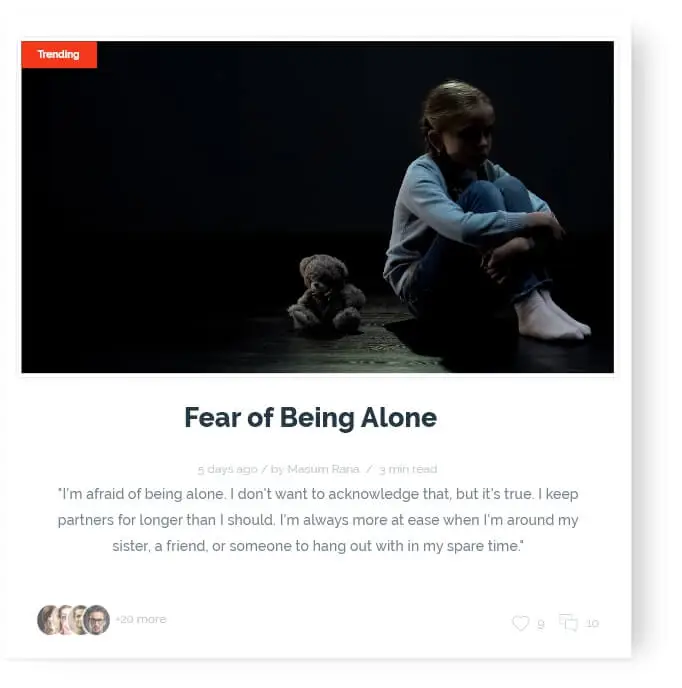 Self Assessment Tool
Some might not be prepared to talk to a mental health professional yet; instead, they may want additional information about their mental health. Therefore, offering a self-assessment tool or a mental health check-in option benefits your website.
Invite new patients
Create Emotional Connections With Your patients
Make it easy for the patients
Assuring patients to seek help
Mental And Behavioral Health Website

Design Have Competitive Advantages
UI / UX Design

With the help of UI and UX design, you can gain the trust of your target audience by giving them what they need. Long-term user engagement on your website results from excellent UI/UX design.

Uniqueness And Branding

Your brand identity is a promise to your customers and your companys personality. Your product should impact your customers long after the transaction is complete.
Flexibility And Customization

Flexible websites will automatically adjust to fit different screen widths. Create a website with the precise components needed to engage visitors and satisfy their needs.

Better Security

A websites security can also be increased with a custom website design. Integrate cutting-edge security features into its design to ensure a website is safe from hackers and other security risks.
We Provide Web Design

Solutions To Make
Mental And Behavioral Health Website Successful
Customer Satisfaction

The level of customer satisfaction increases when you give on-time delivery. Customers are more inclined to continue with you through good and bad times if they are more satisfied with your services.

Search Engine Optimization

An SEO marketing strategy is a detailed plan for increasing the number of people who visit your website through search engines.
Affordable and Budget Friendly

Affordable web design does not equate to a low-quality design. Provide a professional website design with the best usability and utility while keeping costs Budget Friendly.

Business Experience

We have more than 15 years of experience in this business. Utilize our innovative and personalized website design solutions to stand out.
How We Make And Serve Your Mental
and Behavioral Health Website
The Innovative Design Process
STEP 1
DISCOVER
Our team engages in extensive research to discover your specific needs and provide you with tailored solutions.
STEP 2
PLANNING
The planning involves robust mapping and preparing a blueprint for the entire project and procedures.
STEP 3
DESIGN
During the design phase, our UI/UX design team prepares a user-friendly design for delighting your users.
STEP 4
DEVELOPMENT
Our back-end developers integrate and optimize your systems, our front-end developers are bringing creative and user experience to life.
STEP 5
TESTING & LAUNCH
We perform extensive system testing to validate that our deliverables are ready for the real world and your users.
Frequently Asked Question About Our
Web Design For Mental Health Professionals
Mordy Karsch
Giving Back Promotions, San Francisco, CA
I had an amazing experience working with Keyideas - an excellent team of developers.

Isaac Gottesman
dimendSCAASI, Chicago
I would not hesitate to recommend Keyideas as a superior development house.

Lets Do Great Work Together!
Discuss your ideas. Connect now
We've successfully delivered over

leads for the client