Child Care
Web Design & Development Agency
With a highly-functional Child Care Website Design, you can generate greater leads to your website! Our web experts help you expand your online availability with smart, appealing and conversion-centric Daycare Website Design.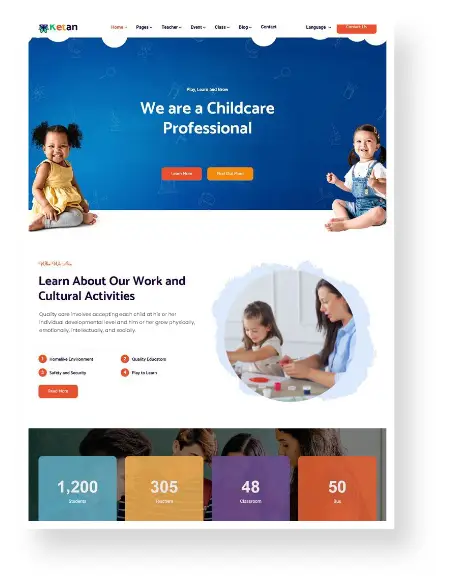 Warm, Aesthetic & Organized
Child Care Website Design
Personalized Web Designs
Adore custom web designs made to fit your brand image and requirements. Our well-trained designers polish your Child Care Website so that it looks finely appealing and trustworthy.
Supports Your Serving Goals Directly
Expands Brand Identity
Insightful Data & Information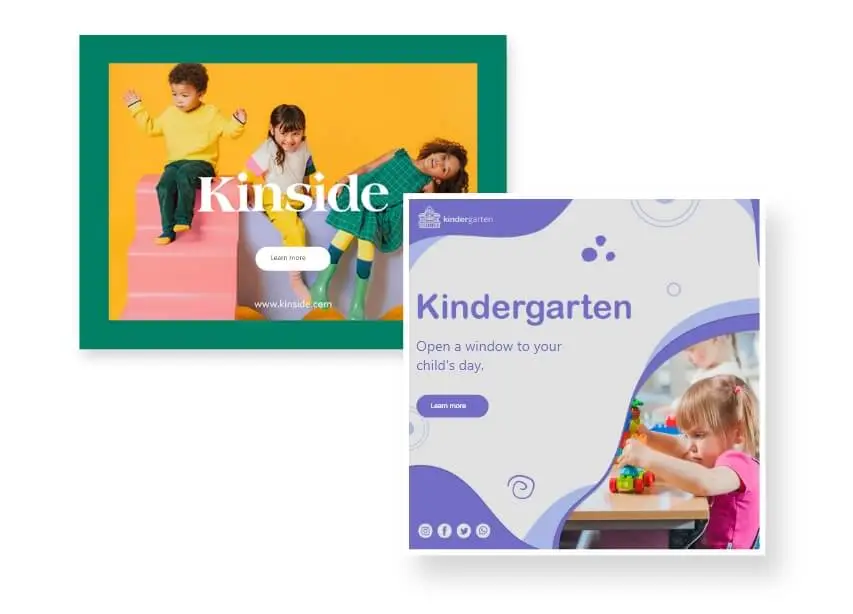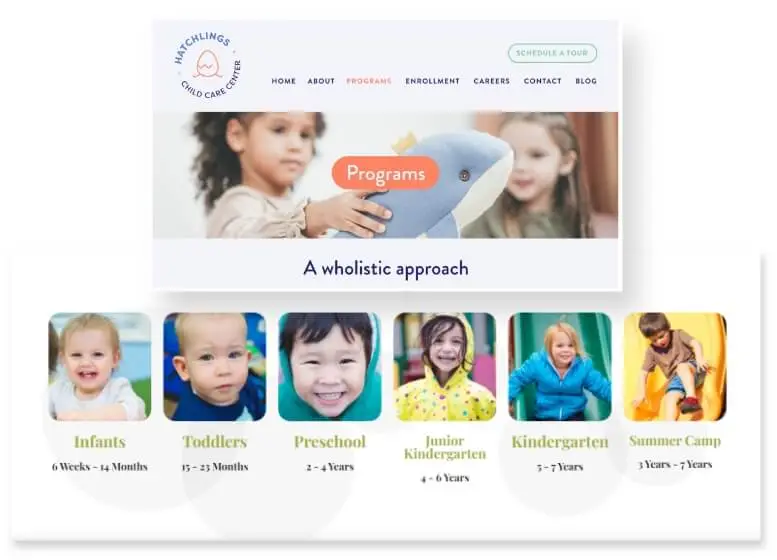 Child Service Information Portal
Building your Child Care website in a way that let parents book your services at firsthand. Mentioning your services like last-minute care, after-school care, tutoring, part-time/full-time care, etc. with neat and responsive service options.
Creates Service Information Hierarchy
Long-Lasting Impression on Guardians
Captures Parents' Trust & Interest
Philosophy & Enrichment Programs
A wise way to engage parents is by showing them how your enrichment programs are good for the nourishment of their child. With powerful content creation, you can get their special attention.
Website Traffic Flows
Increased Audience Attention
Information Conveys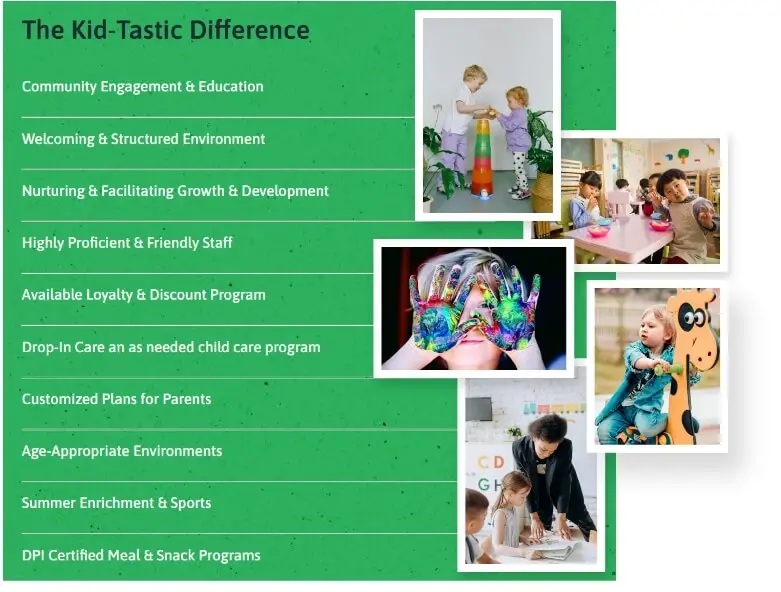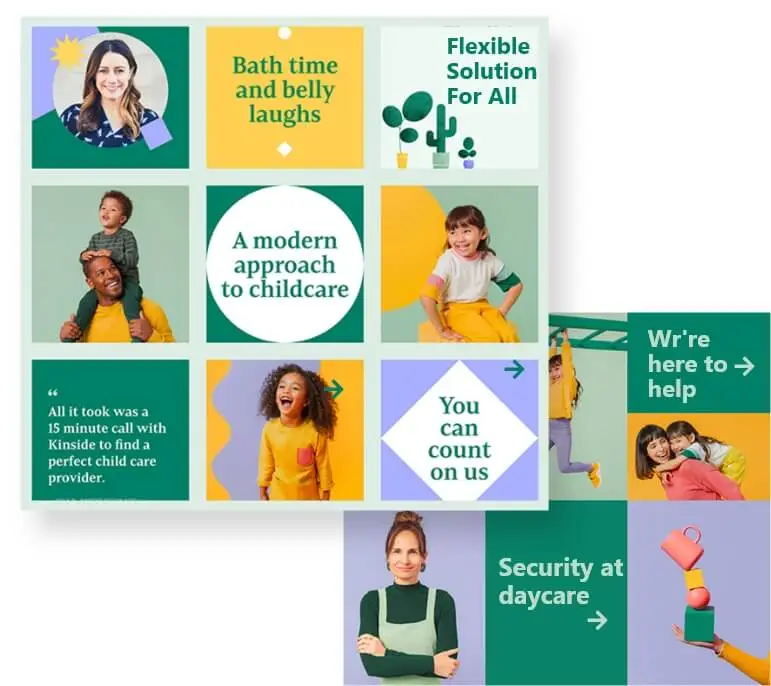 Child Safety And Security Details
A child's safety is undoubtedly a parent's top priority. Explaining the security measures at your facility by including convincing key staff information about professional caretakers and safety measurements.
Encourages Family Trust and Reliability
Enhances Overall Identity
Builds Customer-Base & Perception
Child Activity Gallery
Attach & Attract visitors with your intuitive services by adding a resourceful Child Care activity gallery. Get our beautiful graphic designs & images and animated videos to convert them into buyers.
Enriches Personal Communication
Increased Responses & Admissions
More Modern & Appealing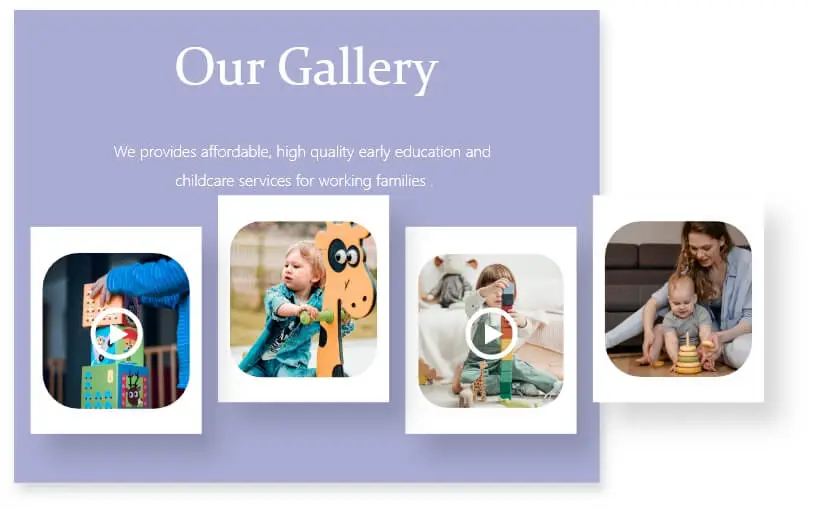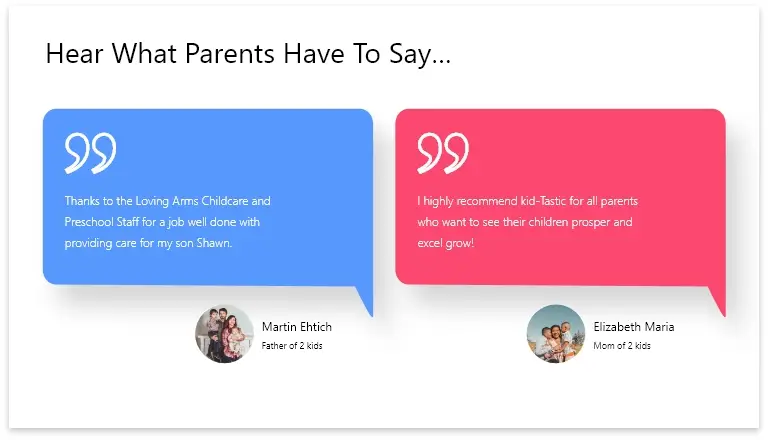 Parent Testimonials And Reviews
That 100% satisfaction comes in when you share happy customer stories with other parents. Now show them what they need with an impressive review section & be a part of their parenting journey.
Helps to Build Credibility
Highlights Your Skills & Expertise
Gives a Strong Reason To Choose Your Service
Child Care Blog
Spread what you do and how you do it by effectively adding an interesting Child Care blog on your website. Deliver blogs on education advice, parenting tips, child care tips etc.
Boosts Visiting Hours
Grows Online Identity
Encourages Long-Lasting Outcomes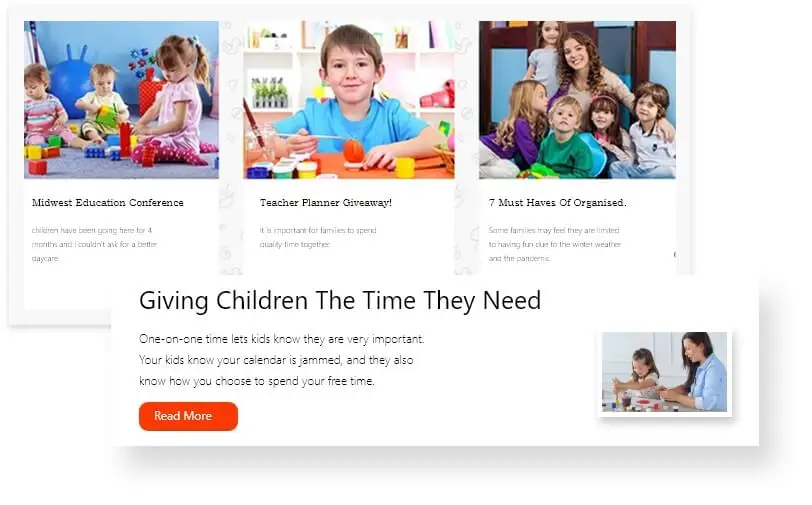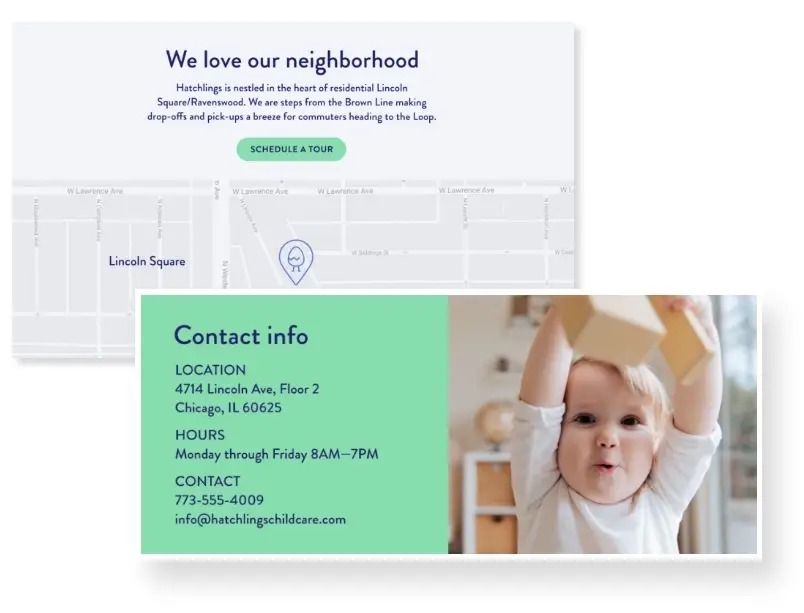 Location, Contact & Child Detail Form
Share your service location and contact details. To take care of the child better, we create a child detail form including food habits, likes/dislikes, napping hours, any allergy, etc. for you. It will help you to manage better without missing out on other children.
Better Interpersonal Communication
Meets Your Serving Goals
Encourages Audience Engagement
Pose-It: Digital Marketing
Actively post about the unique features of your facility, fun or educational activities as a part of your services on popular social media platforms. We use different Digital Marketing tools to effectively make you stand out from competitors via different marketing techniques.
Fantastic Customer Service
Newsjacking-Based Participation
More Participants More Clicks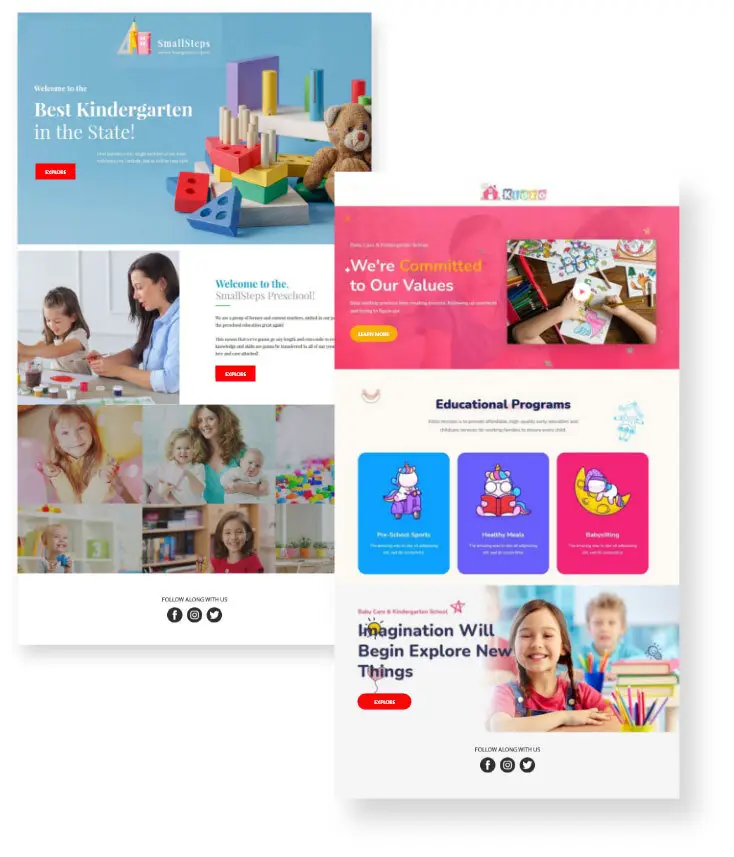 Email Marketing
According to HubSpot, 77% of marketers got increment in their email engagement over the last 12 months. Email marketing enables you to communicate with parents and customers frequently due to its large audience reach. Get our beautiful and compelling emailers, newsletters and online brochures to drive more traffic.
A Cheap Marketing Avenue
Sends Specialized Messages
Emails Enjoy Higher ROI
Actionable Child Care Website
Glorifies User Experience
Attract Wider Audience
With our highly-responsive web designs, get more customers wanting your services as they get attracted to your services laid down on a featureful & attractive website.
Easier Monitoring Analytics
With easy monitoring, analyze your audience without huddling up with technicalities. Our fully-equipped website deliveries will process everything.
Increase Leads Generated
As more clients equal more ROI, generate ever-growing leads with the help of our uniquely blended designs made to fit your brand.
Smart Link Building
75% of digital marketers use content marketing specially to convert links. Utilize our smart link building strategies to lower your bounce rates and gain regular visitors.
Easy Maintenance
Maintain only what is needed, we don't put extra weight on your website. As our effort is to prioritize your Child Care Website requirements for a smooth user experience.
Boost For SEO
With the use of advanced keyword research and SEO techniques, we make a boost out of SEO to easily reach out to your potential and existing customers.
How We Weave And Serve
Your Child Care Website
The Innovative Design Process
STEP 1
DISCOVER
Our team engages in extensive research to discover your specific needs and provide you with tailored solutions.
STEP 2
PLANNING
The planning involves robust mapping and preparing a blueprint for the entire project and procedures.
STEP 3
DESIGN
During the design phase, our UI/UX design team prepares a user-friendly design for delighting your users.
STEP 4
DEVELOPMENT
Our back-end developers integrate and optimize your systems, our front-end developers are bringing creative and user experience to life.
STEP 5
TESTING & LAUNCH
We perform extensive system testing to validate that our deliverables are ready for the real world and your users.
FAQs About Keyideas
Child Care Website Design
Mordy Karsch
Giving Back Promotions, San Francisco, CA
I had an amazing experience working with Keyideas - an excellent team of developers.

Isaac Gottesman
dimendSCAASI, Chicago
I would not hesitate to recommend Keyideas as a superior development house.

Lets Do Great Work Together!
Discuss your ideas. Connect now
We've successfully delivered over

leads for the client