Ideal Franchisees

Website Design &

Development Agency
Keyideas creates franchisees website design to meet the needs of specific franchise owners and organizational requirements. Keyideas is your one-stop shop for franchise digital marketing and franchise web design services, offering multi-location websites and independent websites with our franchisees website development services.
Clean, Professional, And Functional
Franchisees Website Design
Mobile-Friendly Franchisees Website Design
Keyideas develops classy and user-friendly websites for multi-location franchisees websites and franchise website development. Potential customers will likely browse your website on various devices, including computers, tablets, and smartphones. Our team ensures that your website will function properly on each platform.
Directly Support Your Business Goals
Increases Mobile Conversions
Faster Download Speed
Improves User Experience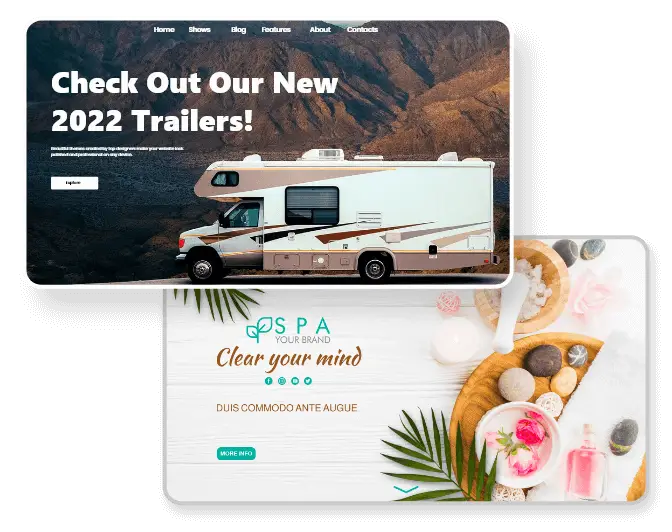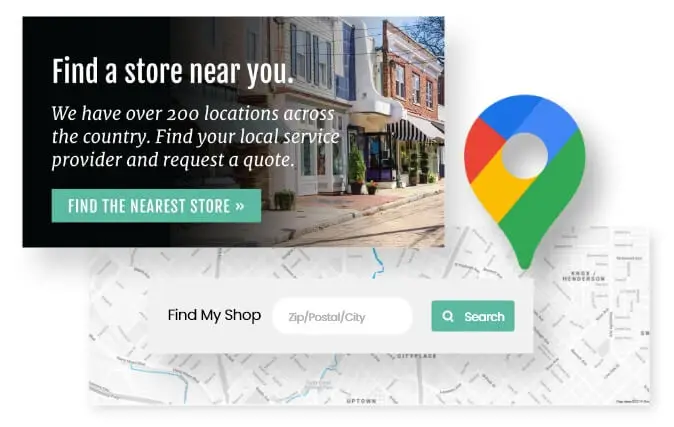 Franchise Locator And Map
We present franchise website locations and directions on a map on your website to help clients locate a nearby franchise location.
Helps Find Location Near User
Contact Information, Local Deals, And More
Prevent Frustration From Extended Internet Searches
It Holds The Audience's Attention
Name, Address, and Phone (NAP)
This fundamental information may seem simple, but you might be surprised that it is occasionally ignored or not highlighted on some business websites. We list your contact details on your website and ensure that this information is presented consistently online. Social media pages, Google+ pages, local directories, review websites, and any other places your company is mentioned fall under this category.
Allow Prospects To Contact You Easily
Increase Visitors Trust
Provide Better Customer Support
Track Your Leads Easily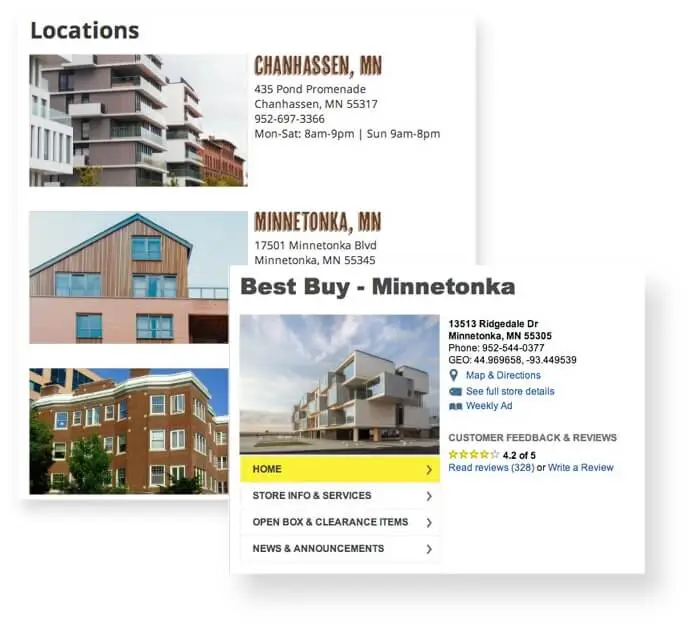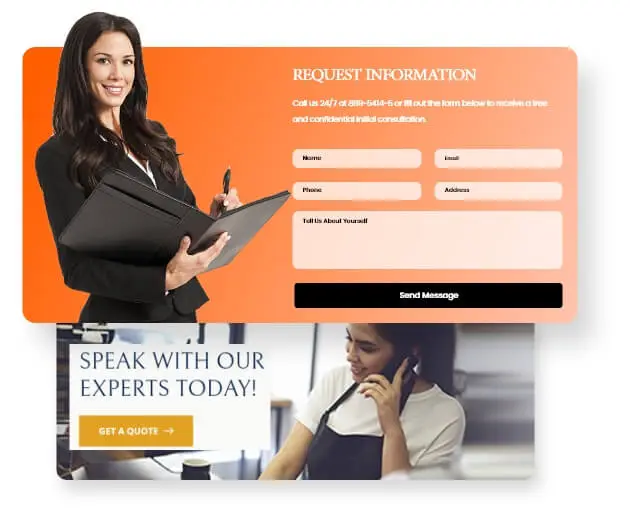 Franchisees Website Development Services Services Menu
The menu is one aspect that significantly impacts navigation and your website's user experience. Our creative developers create a services menu that portrays your franchise services.
Easy Access To Services
Focuses Your Offers
User-Friendly Search Engine
Clear Content Organization
Teams Page Of Franchisees Website Development Services
Your website's team page reveals who runs your company. We can use numerous methods to introduce your team to website visitors. One of them is using headshots and company biographies. We can demonstrate the professionalism of your team more conventionally.
Real First Impression For visitors
Increases Your Visibility And Online Presence
Establish And Strengthen Your Brand
Improves Chances Of Gaining Customers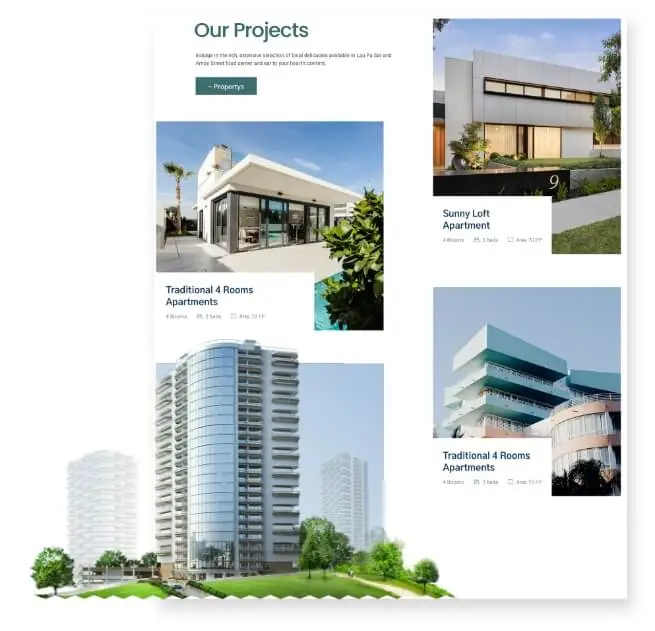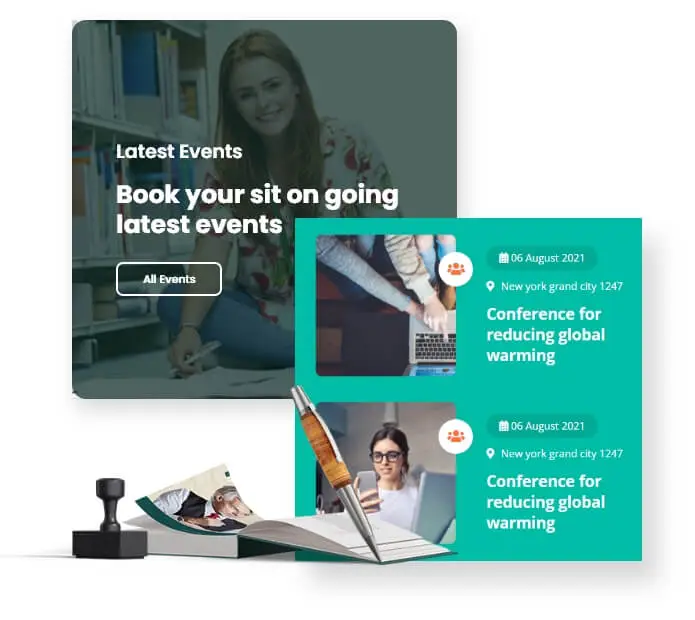 Reviews Of Franchisees Website Development Services
Reviews are excellent social proof that your company is operating successfully, particularly when they turn up on independent websites like Google. We link to your company's Google reviews so that prospective clients may read what others are saying.
Increases Brand Trust
Improves Local SEO
Click Through Rate Increases
Feedback Loop And Customer Intelligence
Franchisee Business Blog
It would be best if you had a blog for your franchise business. We create a blog that includes some localized content, but it generally serves as a resource for enlightening readers on the subjects they're searching for online. It is easier for visitors to find your website and learn more about your solutions when we publish and promote content.
Helps you Generate More Leads and Conversions
Build an Engaging Audience
Strengthen Brand Recognition
Share Business News, Announcements, Sales, and More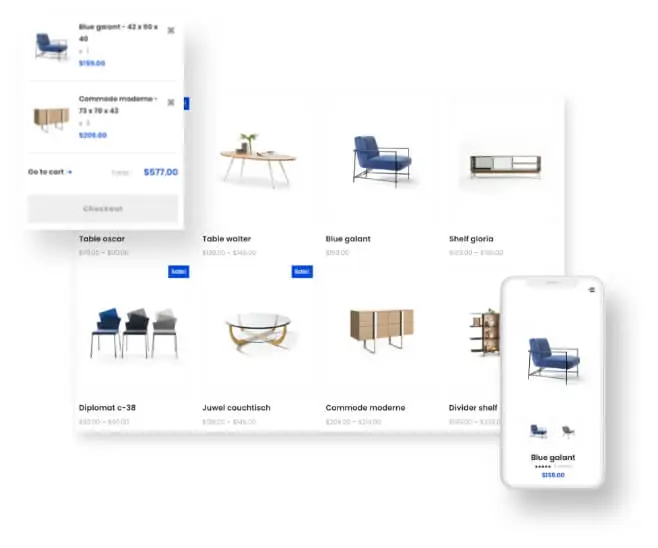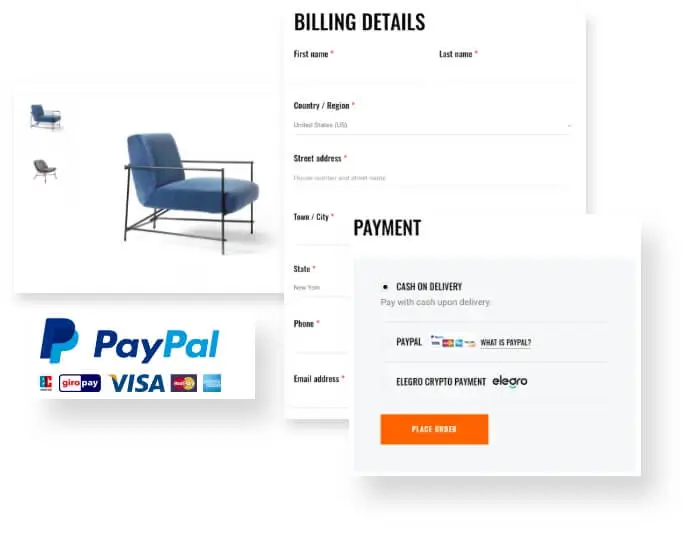 Video Library Of Franchisees Website Development Services
A terrific tool for storytelling is video. We include anecdotes, how-tos, instructional videos, and even client testimonials in your videos so you may strengthen your online profile. Videos of any length can enhance your internet profile and demonstrate your subject-matter knowledge.
Creates Lasting Impression
Boost Rankings
Compelling Experience For Visitors
Reach More Visitors
Location-Specific Landing Pages
A landing page mainly aims to gather sales leads for specific services. Landing pages on your franchise website are a must to collect data on franchise sales leads. We create location-specific landing pages for your franchise website, clearly stating your location and services.
Delivers More Conversions And More Leads
Develops Targeted Content For Specific Audiences
provides Actionable Data
Drives Long-Term Results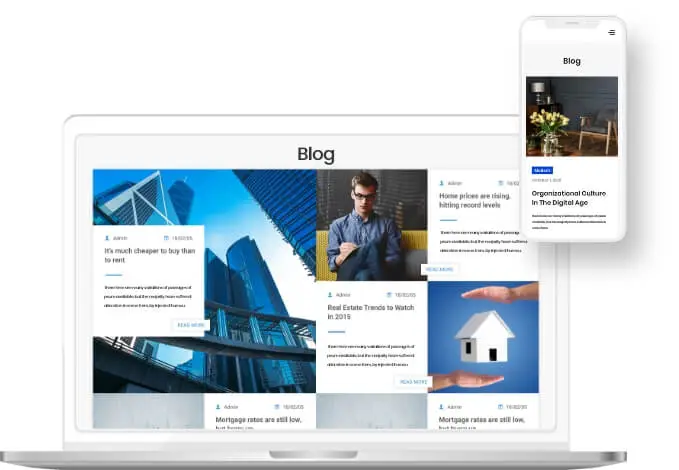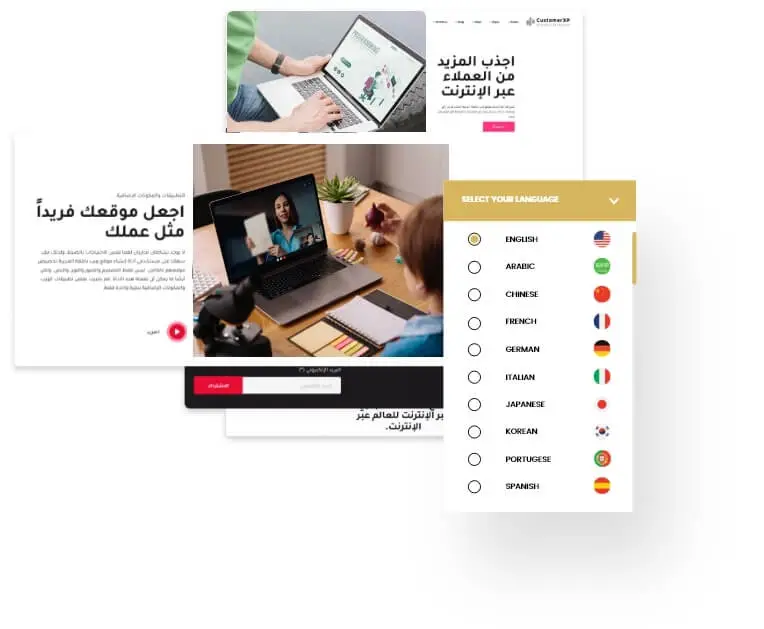 Clear, Concise Call To Action
Inspiring your visitors to take action is one of the critical objectives of your franchise website. We express the next step in approaching your business in your calls to action and invite your visitors to take it. Our team uses calls to act on your homepage, blog, and other web pages. The call-to-action is eye-catching and concisely states the value of clicking for the visitor.
Drives Organic Traffic
Increases Financial Productivity
Expands Potential Market
Builds Brand Recognition & Trust
Franchisees Website Development Services Marketing
The social media marketing experts at Keyideas can help you with all face aspects of your social media marketing, including account setup, banner and ad design, bid management, publishing, tracking, and more.
Exceptional customer service
Boost Website Visit
Build Customer Loyalty
Impact Buying Decisions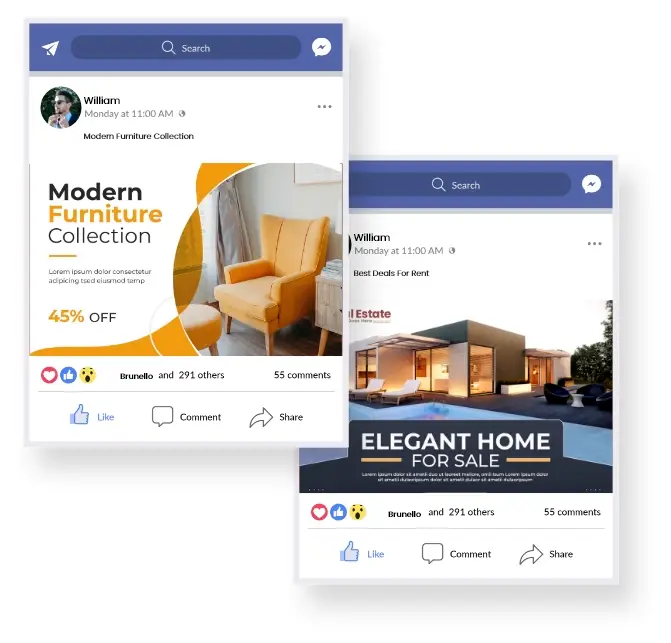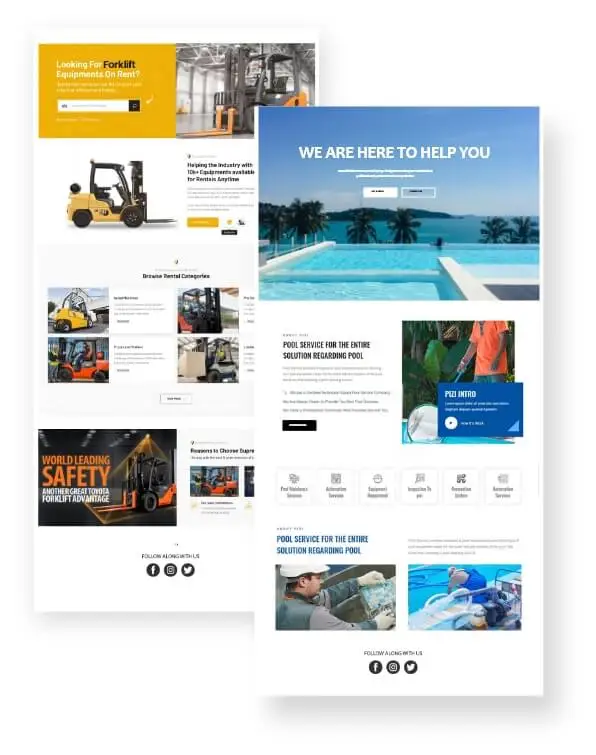 Email Marketing
We offer Email marketing services that are for more than just national chains or neighborhood shops. Sending a regular email newsletter has benefits for all of your franchise location's websites.
Low-Cost Marketing Channel
Deliver targeted messages
Emails Get High ROI
Level up your omnichannel marketing strategies
Get Solid Lead Generation Plan
For Franchises Web Design
Search Engine Optimization (SEO)

With our smart search engine optimization techniques, get recognized by search engines and your global-local visitors. Helping searchers find your services within seconds with superfast page landing and full-on page optimization.

Deep Keyword Research

Mobile-Responsive Website

Resourceful Site & Backlinks

Organic Lead Conversion
Content Management System (CMS)

Utilize our strong content management platform to take your services to the next level in the profound content field. The CMS team is adept at writing keyword-rich and well-managed content for your services at their best creative end.

Lead-Generating Links Wrapped

Complete Content Optimization

Increased Conversion Potential

Improved Brand Recognization
Targeted Pay-Per-Click (PPC)

We don't leave your custom PPC Ads just floating on the web but also retarget the users to multiply every click. By placing your ads on popular sites, your browsers become buyers.

Real-Time User-Targeted Ads

User Tracking and Analysis

Garner Immediate Results

Attractive Visual Elements
Lead Generation Magnet

Our lead generation magnet offers your visitors free assets and special deals like free webinars, e-books, discounts, and whitepapers to exchange their email/contact details significantly.

Drives Instant Sales

Spreads Brand Voice

Shared Interests & Goals

Builds User Community
Responsive Franchisees

Website Development

Services Helps Unify

User Experience
Retain Competitive Sight

Today's customers are connected and shopping 24/7. As a result, your competitors are always on the lookout for their next customers.

Consistency In Design And Brand

With responsive web design, we serve each customer an optimized experience no matter what device they use to interact with your company.
Better User Experience

our designers will make sure each one is taken care of to result in a great user experience.

Optimize Page Experience

Working together from start to finish, we'll walk through every element, starting with your brand identity before moving on to homepage design.
How We Make And Serve
Your Franchises Website
The Innovative Design Process
STEP 1
DISCOVER
Our team engages in extensive research to discover your specific needs and provide you with tailored solutions.
STEP 2
PLANNING
The planning involves robust mapping and preparing a blueprint for the entire project and procedures.
STEP 3
DESIGN
During the design phase, our UI/UX design team prepares a user-friendly design for delighting your users.
STEP 4
DEVELOPMENT
Our back-end developers integrate and optimize your systems, our front-end developers are bringing creative and user experience to life.
STEP 5
TESTING & LAUNCH
We perform extensive system testing to validate that our deliverables are ready for the real world and your users.
Frequently Asked Question About Our
Franchisees Website Design
Starting a website from scratch is only sometimes necessary. You can instead budget for a makeover or "facelift" if the original or current website was created on a scalable platform like WordPress, has an organized and effective page structure, and has strong SEO value. It entails creating a new theme or updating an existing one to offer your new website an updated, contemporary look and feel, adding new features, enhancing mobile usability, or making other UX/UI changes. Generally, you should budget for a design upgrade every year, but this should be optional, creating a completely new website. Check our WordPress Development Agency for more details.
Absolutely! Great writers and editors who work for us can contribute to creating thoroughly researched, pertinent, distinctive, and keyword-optimized copy for your website. Our creative directors will find the ideal photos and create excellent images to enhance the user experience. Our project managers will help arrange all the necessary material for the websites we produce.
We will be happy to assist you with adequately transferring content from your old website onto the new platform or theme if your new franchise website calls for it. Whatever the situation, our staff will be pleased to assist you in any way we can to ensure your new website launch is successful. Check also our General Insurance Website Agency for more details.
Your new website can inherit the SEO value of your current one. When building websites for franchises, our web design and development experts preserve important content, links, and meta tags while also resolving difficulties frequently seen and impacting SEO, such as slow website loading times, mobile usability problems, and other technical faults. Visit our Finance Website Design Agency for more details.
Mordy Karsch
Giving Back Promotions, San Francisco, CA
I had an amazing experience working with Keyideas - an excellent team of developers.

Isaac Gottesman
dimendSCAASI, Chicago
I would not hesitate to recommend Keyideas as a superior development house.

Lets Do Great Work Together!
Discuss your ideas. Connect now
We've successfully delivered over

leads for the client