Premium General Insurance

Website Design &

Development Agency
Your business can offer all the information required to assist individuals and families in making selections by using our effective general insurance website design. Keyideas, create a compelling and mobile-responsive website for your general insurance agency with our cutting-edge general insurance website development.
Get Our Top Expertise

For Successful
General Insurance Website Design
Customized General Insurance Website Design
We create custom designs for your insurance businesses with distinctive branding. You'll see an increase in new client acquisition because they are user experience- and SEO-focused. Our websites demonstrate our desire for creativity, innovation, and ability to think outside the box.
Mobile-friendly Website
Attractive Theme
User-Friendly Navigation
Customer-Centric Content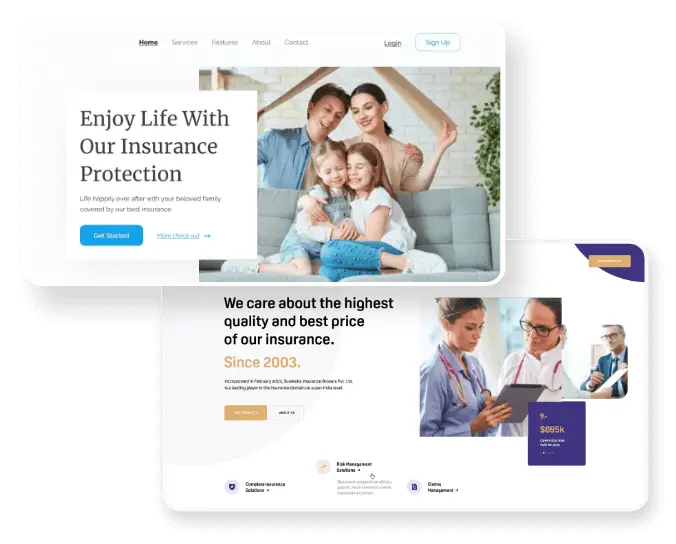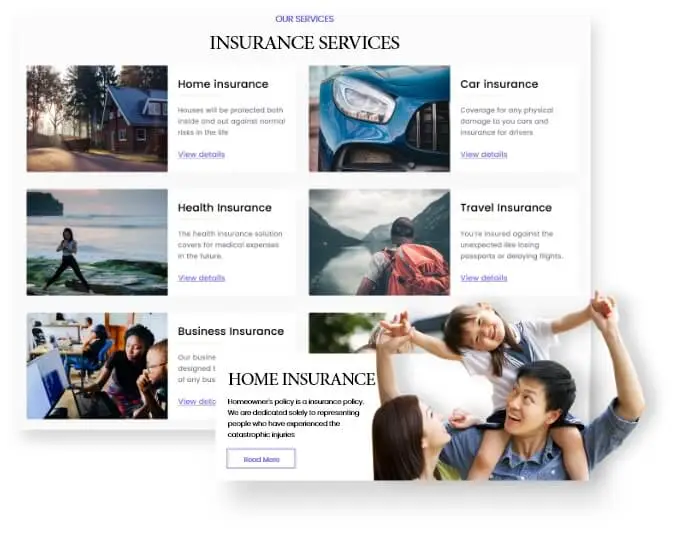 Home page of General Insurance Website Design
Your home page serves as the landing page for your prospects. We create an eye-catching home page with easy navigation and CTA to point visitors toward the proper services.
Helps Convert Traffic Into Leads
It Establishes An Information Hierarchy
Drives Long-Term Results
It Holds The Audience's Attention
Products Page of General Insurance Website Development
The products and services page is the most crucial of all the components on your general insurance website. We create a drop-down menu of your services, categorizing them according to your needs—auto insurance, homeowners insurance, phone protection, renters insurance, etc.
Easy To Locate Services
Increases Your Visibility And Online Presence
Establish And Strengthen Your Brand
Improves Chances Of Gaining Customers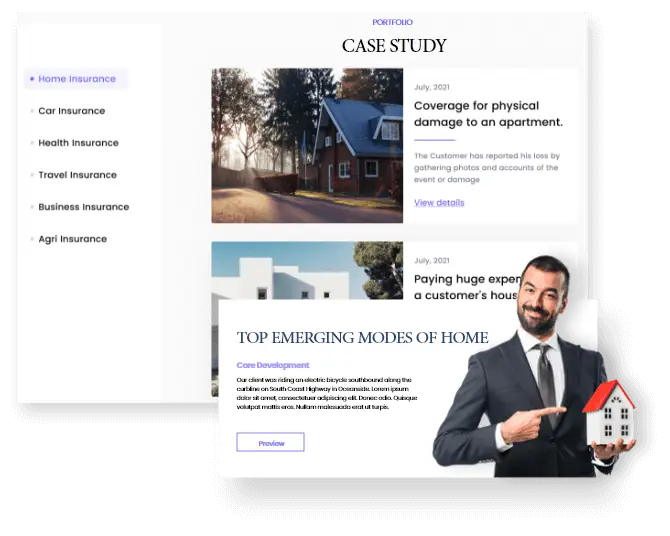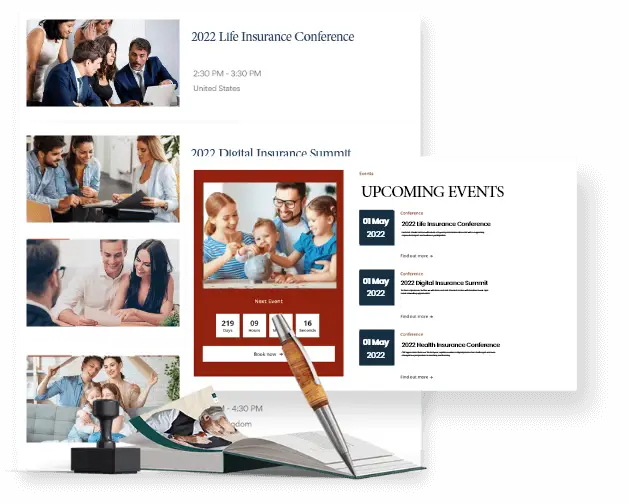 Claims Section Of General Insurance Website Design
Your general insurance claim is handled separately on this website. In this, we detail each policy's benefits, terms, conditions, and claim procedures. Your clients can check the status of their claim process. We make thorough policy information available as downloadable PDFs to draw in more potential customers.
Persuasive Descriptions Of Claims
Claim Tracking Details
Save Time By Notifying All Information
Centralize All Data
ADA Complaint General Insurance Website Development
When developing an insurance website, accessibility standards are a crucial factor to consider. Given the high-profile nature of your company, we can help reduce liability from a digital aspect while giving clients an experience that fits their needs.
Expanded Audience
Increased Accessibility
Positive Brand Image
Better SEO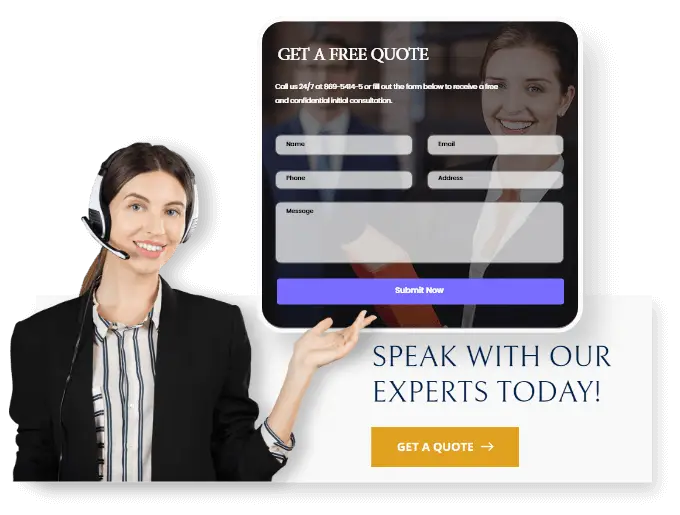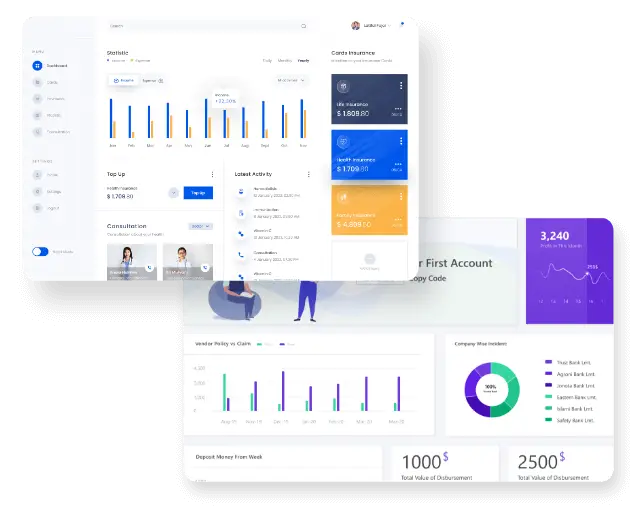 About Us Page of General Insurance Website Development
The "about us" page is where we may discuss the vision and objectives of your business. a compelling business inspiration story and personal history. Information on your insurance provider and the rules you must abide by.
Build Customer Trust
Improves Credibility
Increase Customer Engagement
Total Visibility Of Your Brand
Meet Our Agents of General Insurance Website Development
We introduce each of your insurance agents on a team page with their contact information, background, and detailed evaluations with pictures. People want to know who they will be working with and want to schedule a consultation at the offices of their respective agents.
Show Off Your Team And Their Talents
Increases Your Website Visits
Business Becomes More Personable To The Potential Client
Establishes That You Are A Legit Company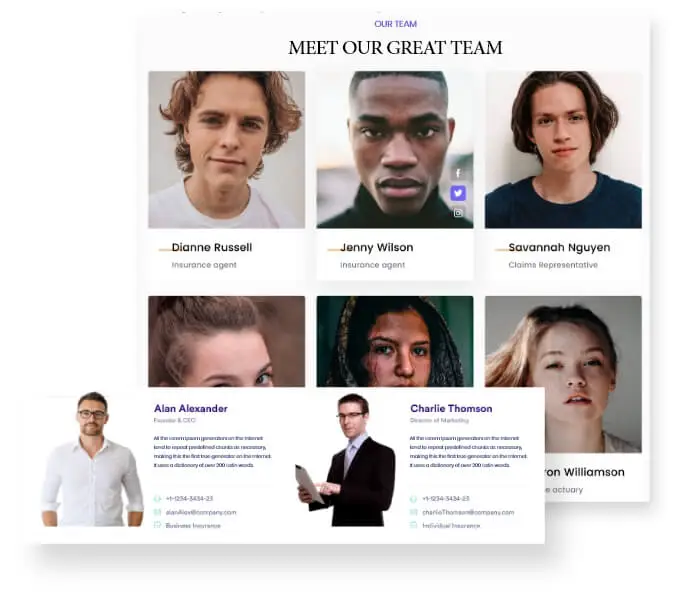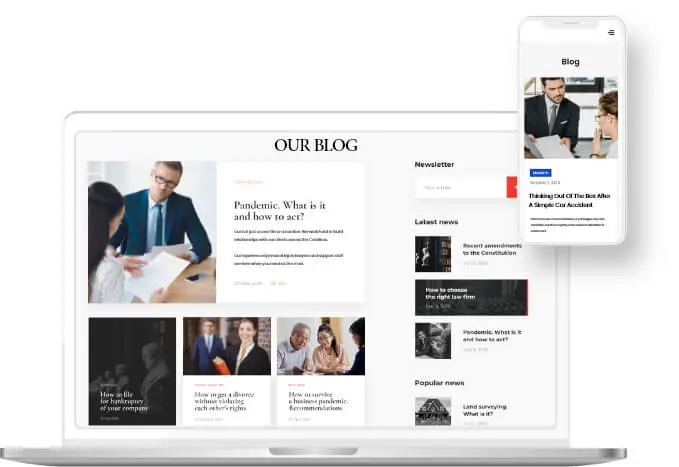 Contact Us Page
Through your contact page, we create a simple method of contact. We include all contact details, including phone numbers, email addresses, and map coordinates. Your potential customers won't be perplexed about how to reach you. The essential factor in selling insurance is having your company's contact information and an accessible tool.
Improves Local SEO
Manage Online Identity And Build Trust
Helps Convert Traffic Into Leads
Drives Long-Term Results
Customer-Centric Content
We go out of our way to make reading easier for our readers because it could be more challenging to do it on a screen. Our team writes concise and understandable general insurance content to ensure your prospects can skim your material.
Gets Better Results
Structured Plan
Instant Communication
Conversion Rate Increases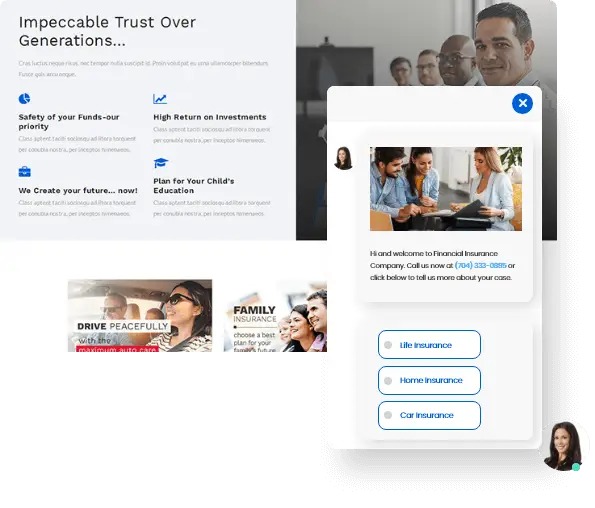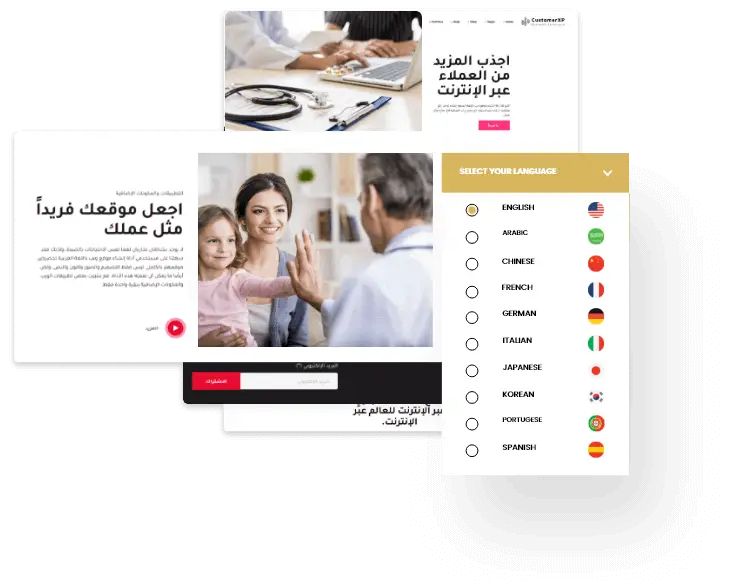 Multi-Language & Translation Support
We offer your general insurance website multilingual support. It allows you to translate your website into any language. The most reliable method of attracting customers who speak different languages is to have a multi-lingual website.
Translating Website Is Cost-Effective
Increases Financial Productivity
Expands Potential Market
Builds Brand Recognition & Trust
Social Media Marketing
We assist you in social media marketing for catering of all sizes to reach out to people. Being present on the social media channels where your target market spends the most time can help you humanize your business even more by incorporating entertaining, humorous, helpful, and informative tools and material.
Exceptional customer service
Engagement via Newsjacking
Build Customer Loyalty
Impact Buying Decisions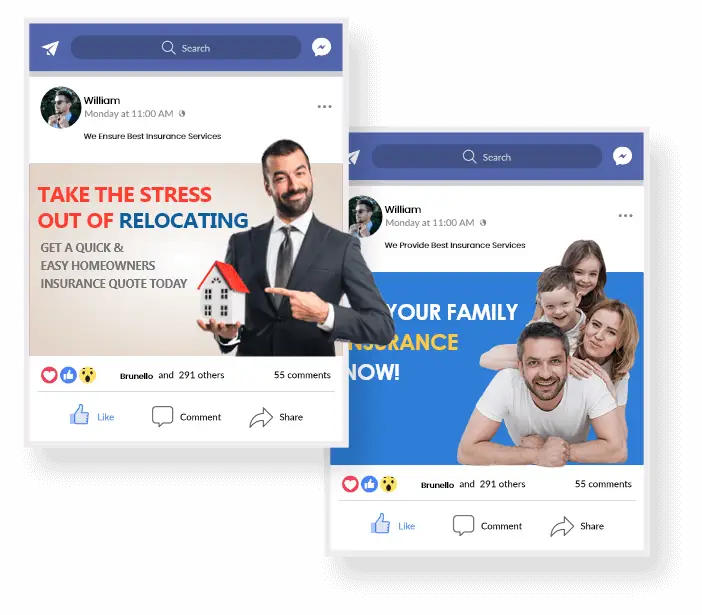 Get Solid Lead Generation Plan
From Our Web Design
Search Engine Optimization (SEO)

With our smart search engine optimization techniques, get recognized by search engines and your global-local visitors. Helping searchers find your services within seconds with superfast page landing and full-on page optimization.

Deep Keyword Research

Mobile-Responsive Website

Resourceful Site & Backlinks

Organic Lead Conversion
Content Management System (CMS)

Utilize our strong content management platform to take your services to the next level in the profound content field. The CMS team is adept at writing keyword-rich and well-managed content for your services at their best creative end.

Lead-Generating Links Wrapped

Complete Content Optimization

Increased Conversion Potential

Improved Brand Recognization
Targeted Pay-Per-Click (PPC)

We don't leave your custom PPC Ads just floating on the web but also retarget the users to multiply every click. By placing your ads on popular sites, your browsers become buyers.

Real-Time User-Targeted Ads

User Tracking and Analysis

Garner Immediate Results

Attractive Visual Elements
Lead Generation Magnet

Our lead generation magnet offers your visitors free assets and special deals like free webinars, e-books, discounts, and whitepapers to exchange their email/contact details significantly.

Drives Instant Sales

Spreads Brand Voice

Shared Interests & Goals

Builds User Community
Responsive Insurance

Companies

Web Design Helps Unify

User Experience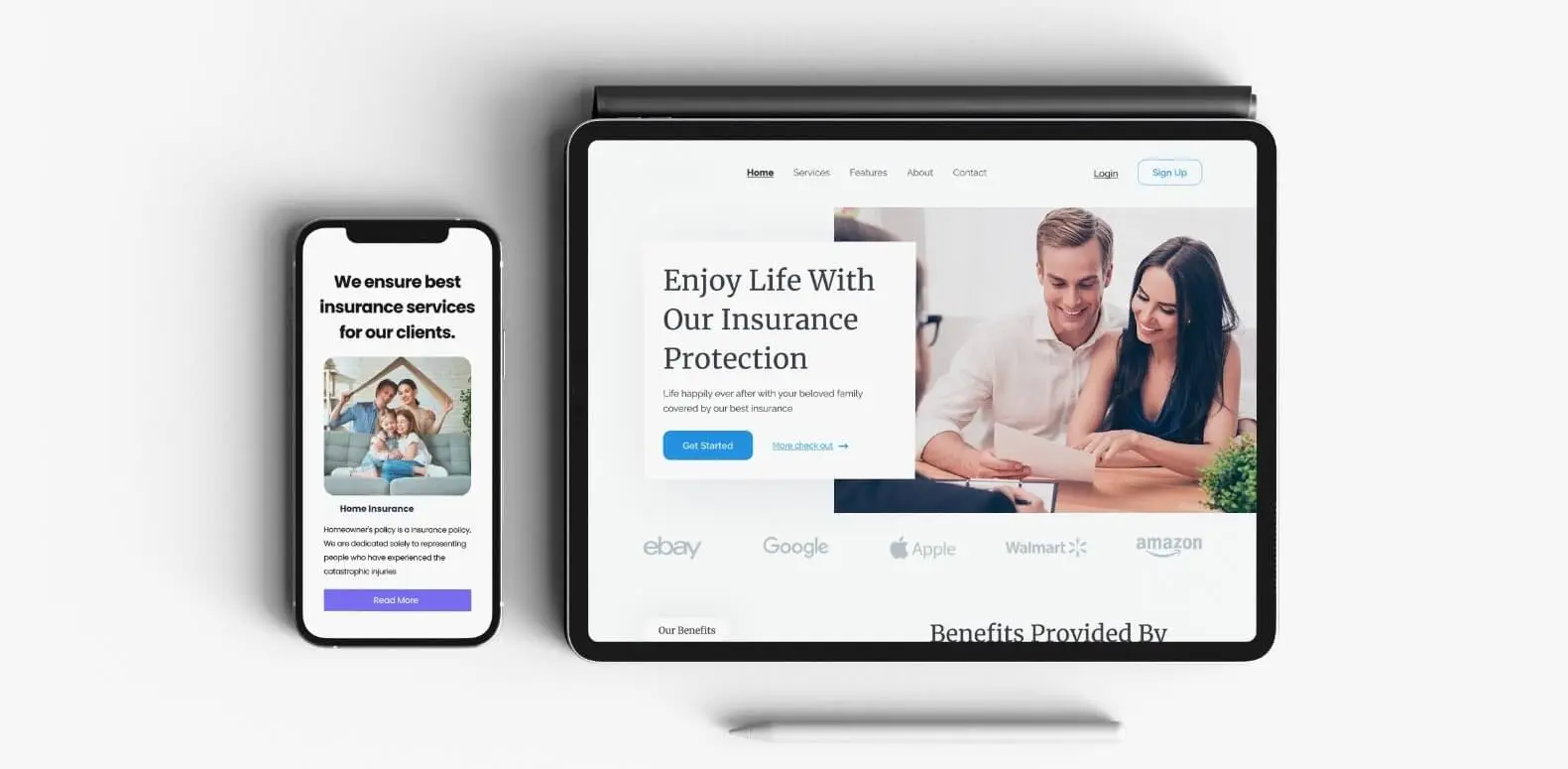 Easy Updates

Companies who choose responsive web design services can provide quick updates to their site content.

Analyze Data

Every month we analyze data on what our customers are looking for so we can deliver them the best possible experience.
Easy Communication

We make communicating with your business customers easy with an easy feedback form, phone number, and live chat.

Customer Service

We provide complete customer service at all hours of the day to our customers through live chat on-site and email responses within an hour.
How We Make And Serve Your
Insurance Companies Website
The Innovative Design Process
STEP 1
DISCOVER
Our team engages in extensive research to discover your specific needs and provide you with tailored solutions.
STEP 2
PLANNING
The planning involves robust mapping and preparing a blueprint for the entire project and procedures.
STEP 3
DESIGN
During the design phase, our UI/UX design team prepares a user-friendly design for delighting your users.
STEP 4
DEVELOPMENT
Our back-end developers integrate and optimize your systems, our front-end developers are bringing creative and user experience to life.
STEP 5
TESTING & LAUNCH
We perform extensive system testing to validate that our deliverables are ready for the real world and your users.
Frequently Asked Question About Our
General Insurance Website Design
Mordy Karsch
Giving Back Promotions, San Francisco, CA
I had an amazing experience working with Keyideas - an excellent team of developers.

Isaac Gottesman
dimendSCAASI, Chicago
I would not hesitate to recommend Keyideas as a superior development house.

Lets Do Great Work Together!
Discuss your ideas. Connect now
We've successfully delivered over

leads for the client