Organic Food Products
Website Design And Development Agency
Keyideas is a leading website development company. For both B2B and B2C clients, our approach to organic food products website design and food product website templates development has boosted client revenue rates. Helping you grow and retain your customer base as we focus on dynamic customer as well as business needs.
Get Top Expertise

With

Food Products

Website Templates
Listing Food Products
Regardless of the lot size, we list all your food products on your website. Since one of the main feature of your website is a product list. For each product, we give unique names, HD pictures, and captivating product descriptions.
Better View Of The Big Picture
Focus On Objective Business Goals
Collaboration Over Competition
More Accurate Product Information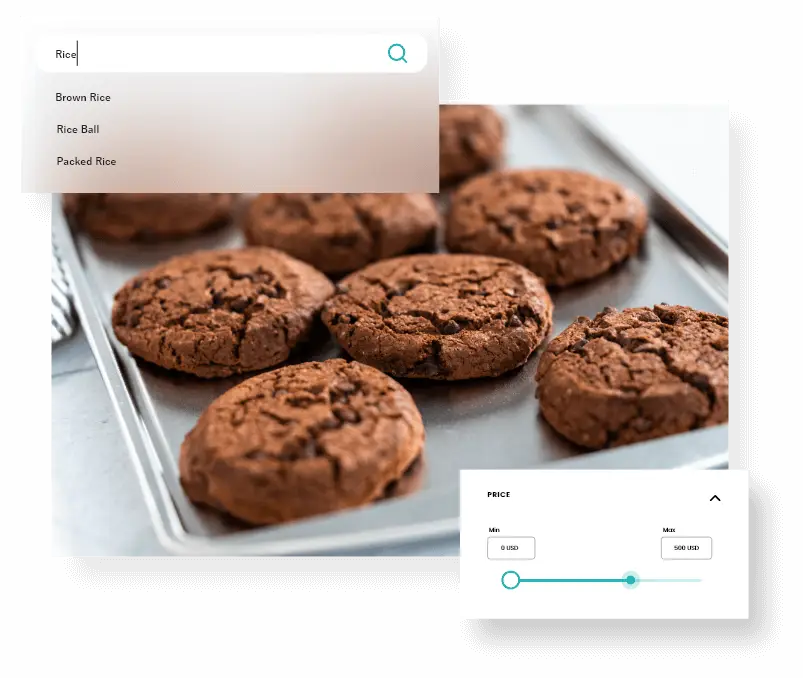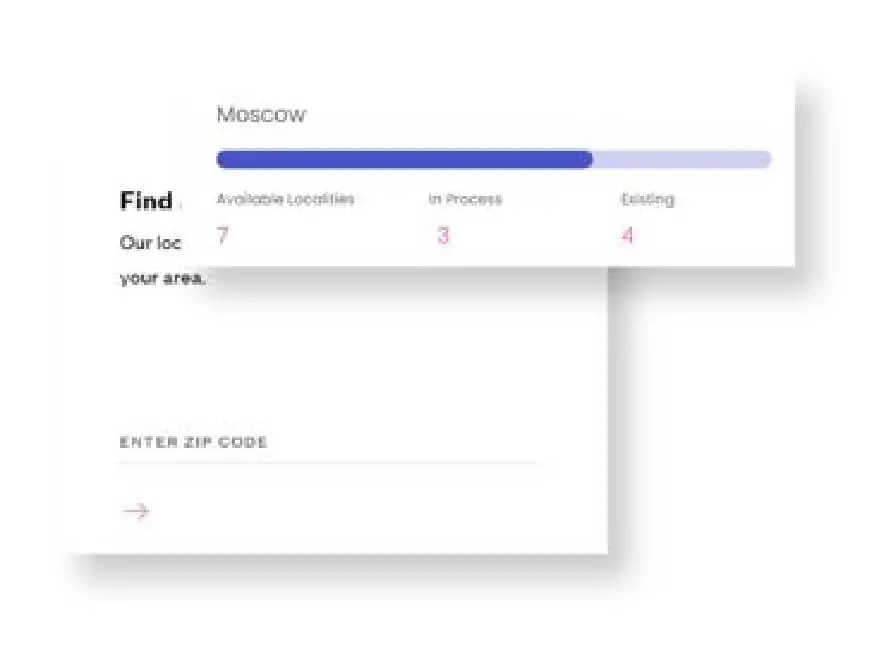 Mobile-Friendly Website
Since many consumers read recipes and make shopping lists on their smartphones and tablets, we create websites optimized for mobile devices, including tablets and iPads. Therefore, we ensure consumers can access nutritional data, ingredients, recipe inspiration, or even download food coupons on your mobile-friendly website.
Business Assistance
Brand Recognition
Lower Failure Rate
Built-In Customer Base
Food Services Page
These days, many food businesses provide bigger service-sized versions of their products. For instance, we display the services of your products sold for the catering and restaurant industries. We ensure your website has a Food Service Page if you sell to the food service sector.
Potential For Long-Term Return
Outperform Inflation
Tailor To Your Changing Needs
Provide A Regular Income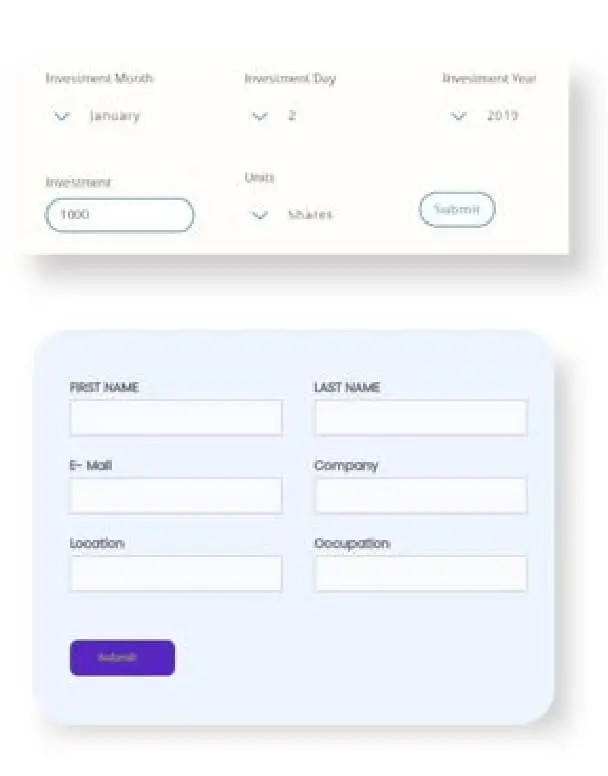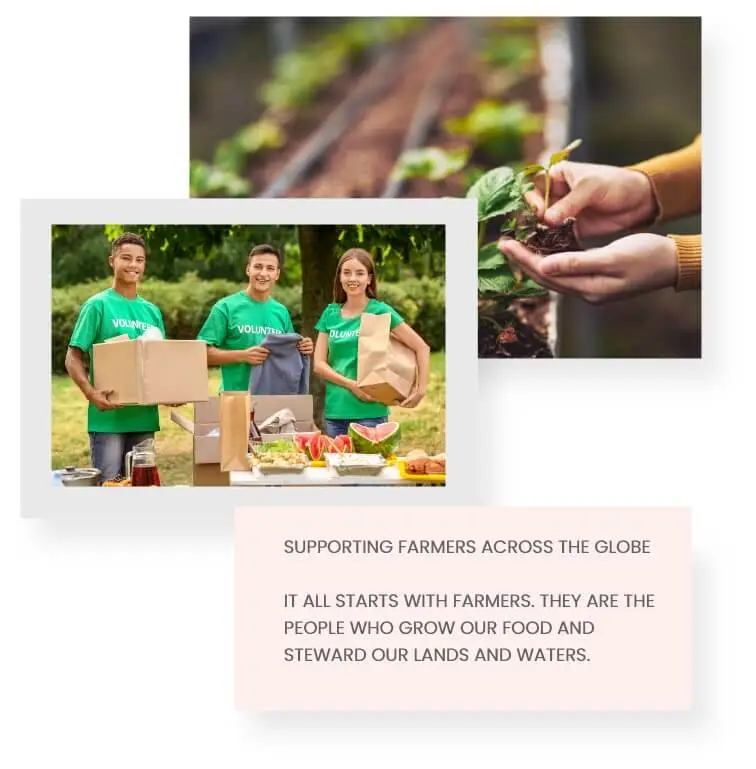 Food Social Impact
We create a straightforward social networking page with many logos that connect to your company's social media accounts, including Facebook, Twitter, LinkedIn, Instagram, TikTok, Snapchat, etc.
Reach More Customer
Promote Dialogue With Communities
Attract Capital Through Profit-Making
Stay Ahead Of New Regulations
Online Food Ordering
On your website, our developers offer a function for online orders. It makes it easier for customers to choose food items and purchase them directly from your website. Having a direct connection to the consumer is a growing trend among many businesses in the food industry.
Better return on investment
Efficient order placing
Immediate buying
Potential sales increase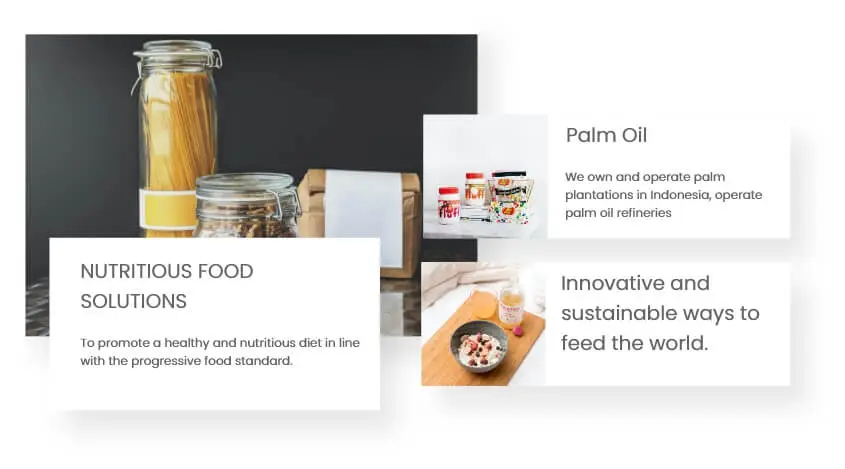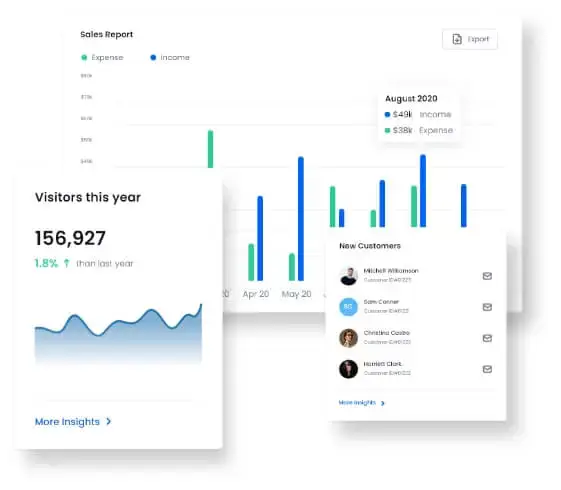 Customer Report And Analytics
In addition to having features, it's critical to have metrics on your website. We can assist you with Google Analytics for your website's performance. To evaluate the effectiveness of your advertising initiatives, you should be able to set up customized tracking.
Provides Easy Data About The Customer
Easy Analysis Of Sales
Provides Quick Overview Of Progress
Easy To Collect Data
Your About Page
We include a page on your company's history, how it got started, product development, collaborations, sponsorships, endorsements, how your product is sustainable, and other topics. Because people are curious about your business. Where did it begin?
Highest Value Delivery
Building Trust
Boost Transparency
Shared Understanding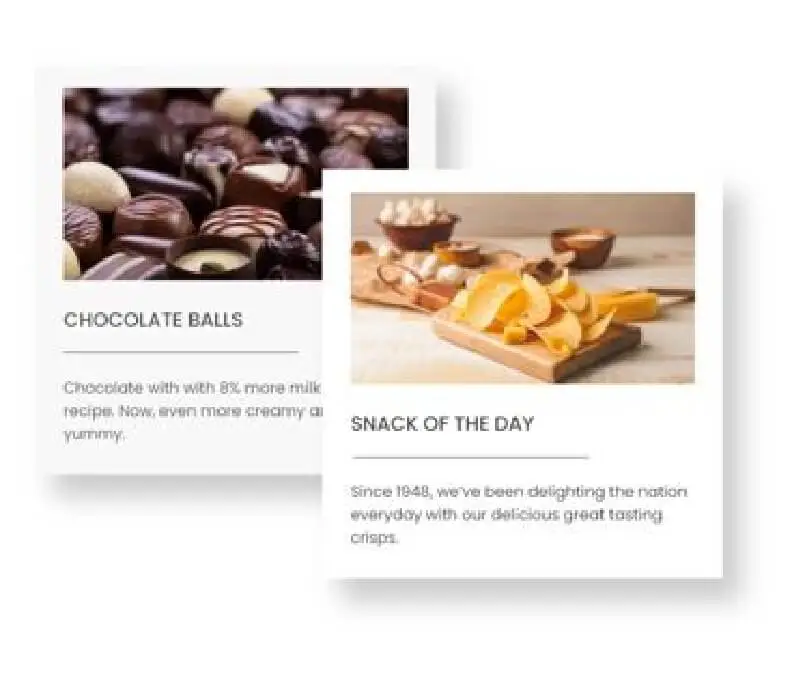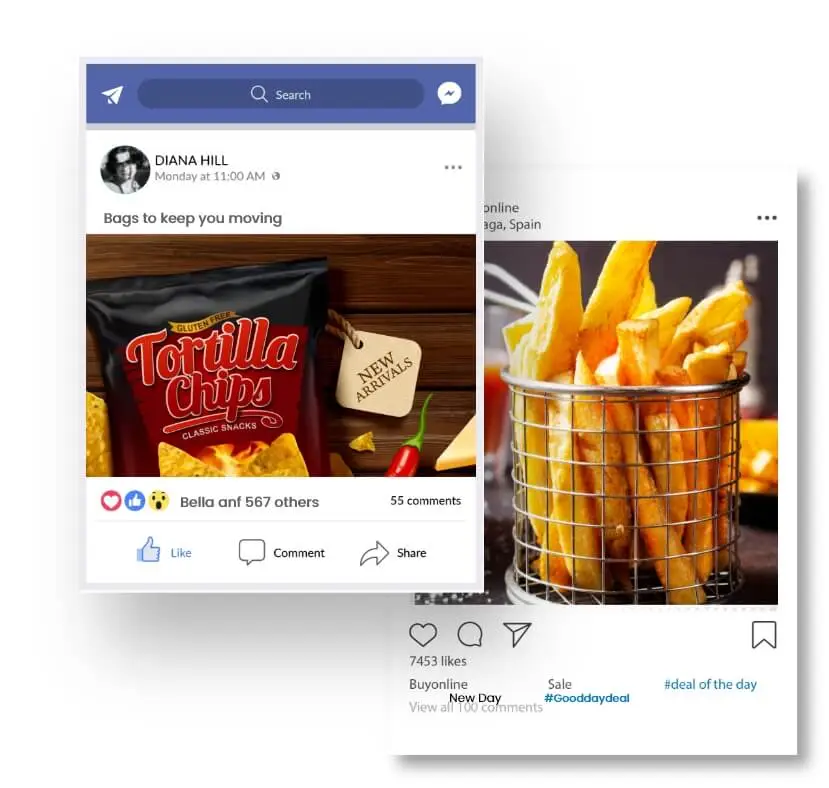 Contact Us Section
Any website representing a food brand must have a contact page. We are making it simple for individuals to contact you, which will go a long way with your clients for various reasons. Of course, customers are looking for customer service including assistance for wholesale buyers by easily contacting your business.
Exceptional customer service
Easy means of contact
Build Customer Loyalty
Impact Buying Decisions
Exciting Food Blogs
We help you create blogs to give a food brand a genuine identity and assist in educating or acquainting people with the brand. We produce engaging blogs on food recipes, food-related stories, your marketing collaborations, posts about famous food brands and much more.
Low-Cost Marketing Channel
Deliver targeted messages
Get High ROI
Brings shares on social media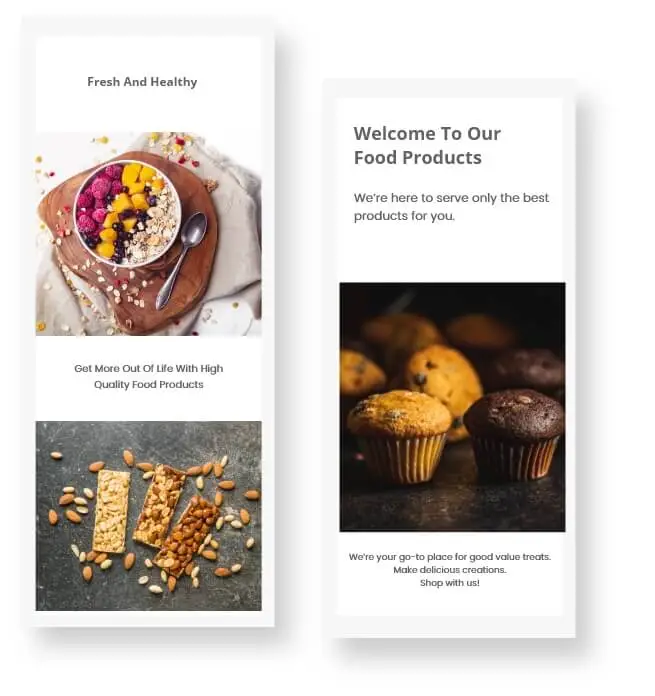 We Provide Web Design

Solutions To Make
Your Food Products Business Successful
Customer Satisfaction

The level of customer satisfaction increases when you give on-time delivery. Customers are more inclined to continue with you through good and bad times if they are more satisfied with your services.

Search Engine Optimization

An SEO marketing strategy is a detailed plan for increasing the number of people who visit your website through search engines.
Affordable and Budget Friendly

Affordable web design does not equate to a low-quality design. Provide a professional website design with the best usability and utility while keeping costs Budget Friendly.

Business Experience

We have more than 15 years of experience in this business. Utilize our innovative and personalized website design solutions to stand out.
How We Make And Serve Your
Food Products Website Design
The Innovative Design Process
STEP 1
DISCOVER
Our team engages in extensive research to discover your specific needs and provide you with tailored solutions.
STEP 2
PLANNING
The planning involves robust mapping and preparing a blueprint for the entire project and procedures.
STEP 3
DESIGN
During the design phase, our UI/UX design team prepares a user-friendly design for delighting your users.
STEP 4
DEVELOPMENT
Our back-end developers integrate and optimize your systems, our front-end developers are bringing creative and user experience to life.
STEP 5
TESTING & LAUNCH
We perform extensive system testing to validate that our deliverables are ready for the real world and your users.
Frequently Asked Question About Our Food Product Website Templates
Mordy Karsch
Giving Back Promotions, San Francisco, CA
I had an amazing experience working with Keyideas - an excellent team of developers.

Isaac Gottesman
dimendSCAASI, Chicago
I would not hesitate to recommend Keyideas as a superior development house.

Lets Do Great Work Together!
Discuss your ideas. Connect now
We've successfully delivered over

leads for the client
© Copyright 2023. All Rights Reserved.