When you think about your e-commerce website, you know that e-commerce is the holy grail of retail. It has so many benefits like creating targeted communication, eliminating travel time and cost as one can visit the store virtually with a few mouse clicks, gaining new customers with search engine visibility. Before going online and hiring an e-commerce website development agency, there are certain parameters and trends to keep in mind.
What are your objectives?
Before you start comparing every e-commerce website development agency in the space, take a look at your objectives. What do you want to reap from the relationship? What do you want the agency to help you achieve? There are several lucrative offers and designs and fancy stuff thrown your way but don't be distracted by it and stay focused on what your goals are.
Knowing exactly what you want and gaining clarity over it will help you make more informed decisions.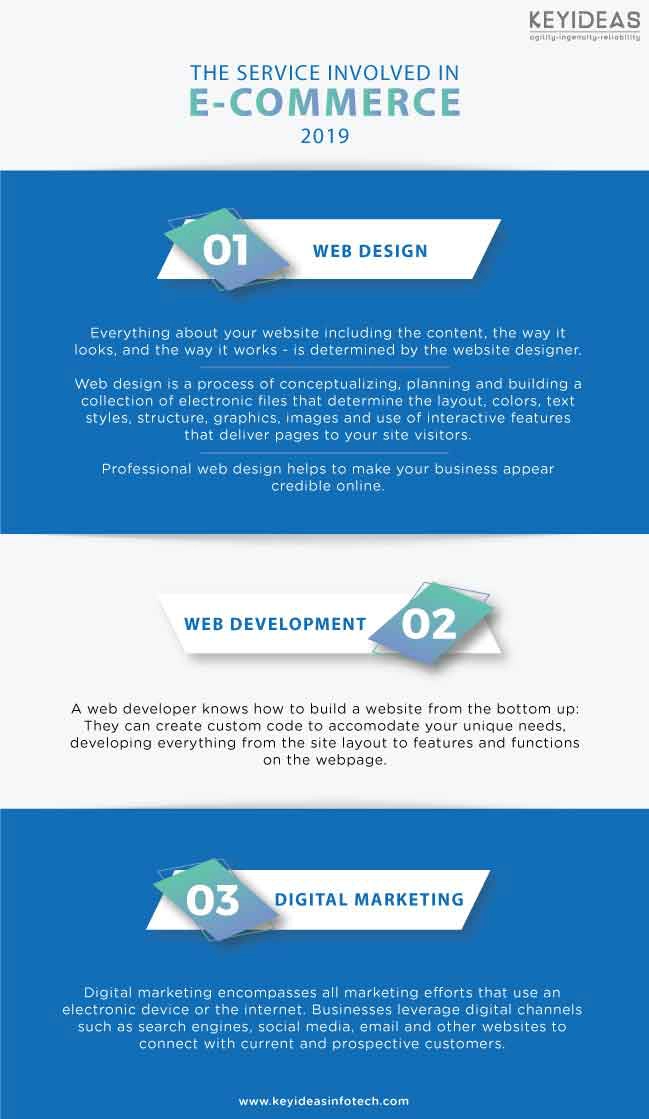 Is the e-commerce website development agency experts in their field?
No single company is indeed an expert in everything. Hence, you can go around working with multiple companies but be smart about it. Every company you choose to work with should be an expert in their field so that they can collectively work together to achieve your objectives. You should think more on the lines of picking the players with the best research, resources, and reputation in their particular focus area.
At Keyideas, we offer high-quality specialized services to cater to your needs professionally and hassle-free. We specialize in web design and software development.
Make sure they provide a multitude of services
When you start working with a company, take note of the variety of services offered by them. It is more convenient to work in an environment where you will be getting most of the services in one place. This reduces any hassle and unwanted stress from your mind. For example, we offer all the services for e-commerce website design including web design, app development, and digital marketing agency services .
Is it affordable?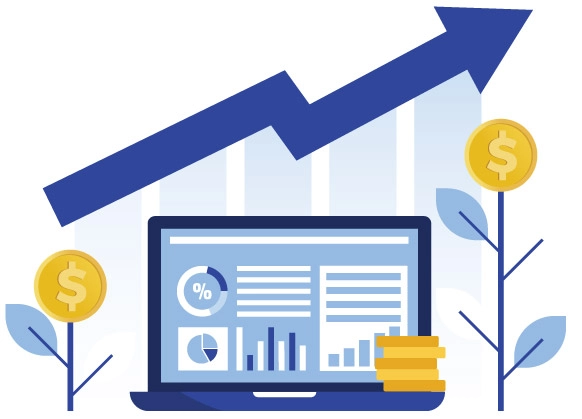 The next thing to consider is whether the project you are taking up is affordable or not. you should consider is whether the investment you are making will reap you the return or not. Also, you should plan your investments in such a way that your costs are spread over a period of time and you have the flexibility to change your strategy in case of any contingencies.
Can they grow with you?
You need to consider whether your partners can scale with you as you grow. What are the challenges that you will face and how adaptable are they to your changing situation?
Whether they possess the resources and capacity to grow with you, is something best discovered sooner than later.
Scalability of E-commerce Database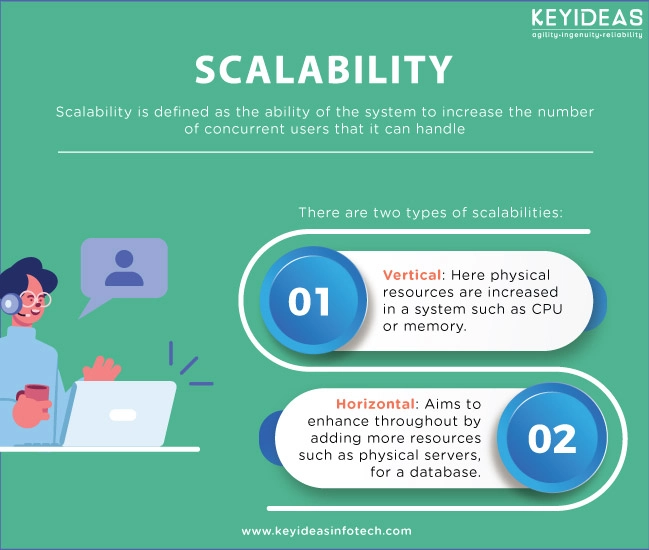 Your eCommerce website needs to be able to change and grow in order to meet demand. One of the critical components that will directly affect your eCommerce platform's scalability is its database. Since the database is a central part of your eCommerce platform, its own ability to scale will impact how well your eCommerce site is able to expand. In order to judge the scalability of your database, there are some main capabilities to look for.
Mobile-friendly Designs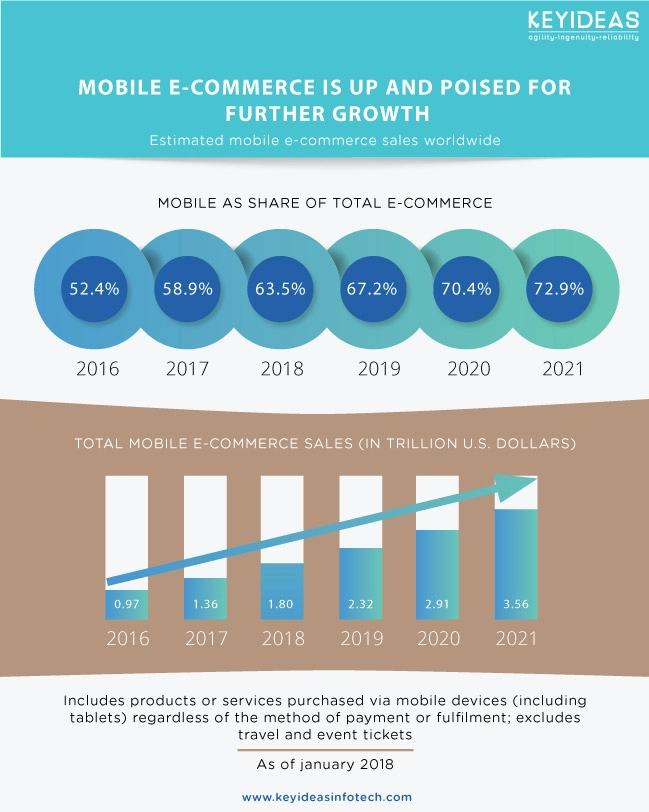 It is not a surprise that since it is known that mobile e-commerce is poised for growth that developers are now focusing on keeping the websites as mobile-friendly as possible.
Consider the following facts:
For today's customer, it is important to create a great mobile experience. A majority of your customers and prospects surf your e-commerce website through a mobile device.
Mobile App Development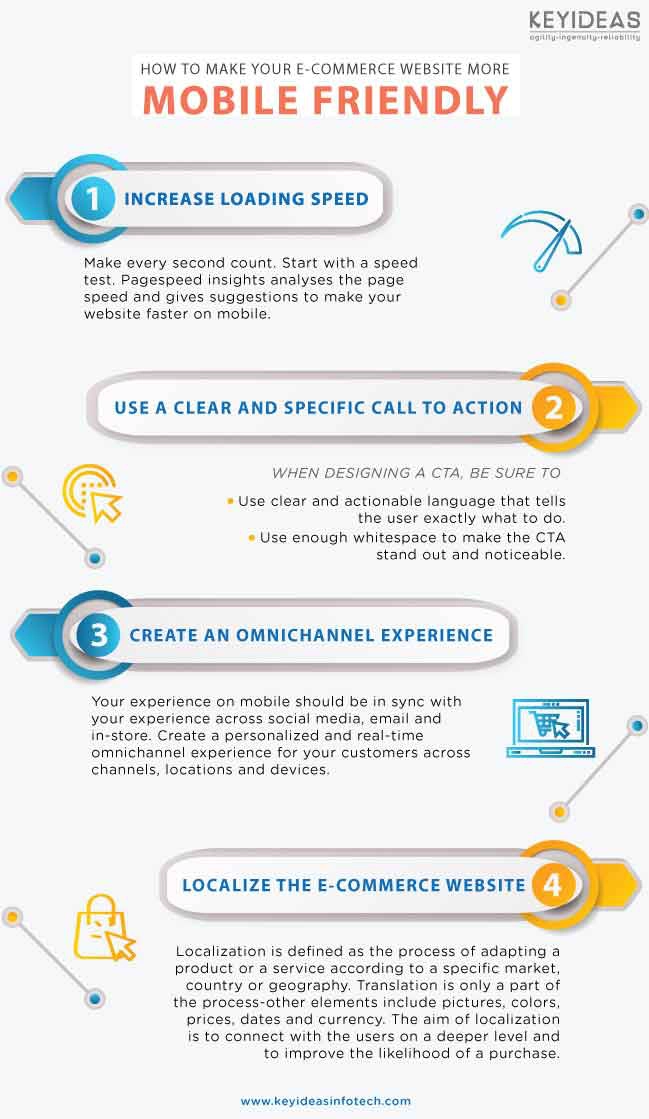 As we noticed earlier that the e-commerce businesses are growing leaps and bounds these days, the work of businessmen looking to get an app developed has been made easy by all the latest tools and technology available on hand.
Your perspective regarding your e-commerce app has to be loud and clear from the beginning of your project. What type of app do you want to start your business with – iOS or Android? What is the type of product? Who is the target audience? Which type of brands do you want to target?
After getting all this done, the next basic step for you would be to define the correct features required for your mobile app.
Also, it is to be noticed that users nowadays prefer these mobile apps over the websites due to the following reasons:
Apps can easily utilize the features of the device it is on. This includes the camera, GPS, and Bluetooth. With mobile apps, a lot of processes have been made automatic, especially with checkout and payments. You can also simply scan your credit card with your phone's camera instead of having to key in the numbers. E-commerce apps are also being integrated to wearable devices and this will further make mobile websites obsolete.
Some apps can be used offline. Although some resources take up space in your storage (including the app itself), it's far more convenient this way rather than having to connect to the Internet for everything.
Apps load quickly and users do not have to go through the arduous process of opening the web browser, typing in the URL, and waiting for the page to load. It's easier to just click the app's icon.
Digital Marketing
Ecommerce marketing is the act of driving awareness and action toward a business that sells its product or service electronically. Ecommerce marketers can use social media, digital content, search engines, and email campaigns to attract visitors and facilitate purchases online.
At Keyideas we provide you with comprehensive digital marketing services.