Entrepreneurs who wish to dabble in the world of e-commerce have several options for platforms that they can use. However, the two most popular are WooCommerce and Shopify. WooCommerce and Shopify at the top of the list of the e-commerce platform options because they are straightforward to use and relatively inexpensive compared to other options.

Although many people prefer to use Shopify, we think you should strongly consider choosing WooCommerce, which now powers roughly 42% of all e-commerce sites. Here is why we believe WooCommerce is a better e-commerce option than Shopify.
1. Pricing – It's Free
WooCommerce is open-source software, which means that it is entirely free to use. Shopify is not open source, and its lowest tier pricing option starts at $29 a month. The advanced version of Shopify costs a whopping $299 per month. WooCommerce also integrates with WordPress, which is also free. So, for startups that have limited funds, WooCommerce is an excellent option in terms of price. If your startup is looking for a cheaper option, then WooCommerce is very difficult to beat.
2. Complete Inventory And Content Management
WooCommerce is ideal if you do not want to get enforced with any work within the boundaries of predetermined designs and themes. When you use WooCommerce, you can tailor your store and your content to your exact specifications and preferences. For many companies, this is crucially important because they want their store to stand out, not to look like every other e-commerce store out there. With Shopify, there is significantly less customization and flexibility in terms of design. It can be very frustrating if you want your store to look a particular way.
3. WooCommerce is Great for SEO
Because WooCommerce integrates so easily with WordPress, it makes it ideal for SEO. WordPress is the top blogging platform around the globe and has such a design that is optimal for SEO. So, you can use WordPress to boost the SEO of your WooCommerce site. This can make a tremendous amount of difference when it comes to boosting your site's rankings on popular search engines such as Google.
4. Ease Of Use
WooCommerce has a design that is extremely easy to use. So, you do not need to be a coder or a developer to use it. Of course, it is helpful if you are. However, with WooCommerce, it is pretty smooth to operate an e-commerce store. You can also add any of the 55,000+ different WordPress plugins to provide nearly any functionality to your site. Being able to add over 55,000 plugins at any time is the utmost benefit of WooCommerce. It is convenient to manage and make alterations to your site and provide different user experiences from time to time, as there are numerous plugins available.
5. Affordable Payment Gateways
Unlike Shopify, WooCommerce does not charge you a fee to process credit cards and take payments. When you accept payments on WooCommerce, only the particular company charges you a nominal amount that you use for your payment gateway. Because WooCommerce is open-source, there are many different payment options that you can use to accept payments on your site. As a result, many companies save a significant amount of money by accepting payments on WooCommerce sites that are not available to Shopify sites.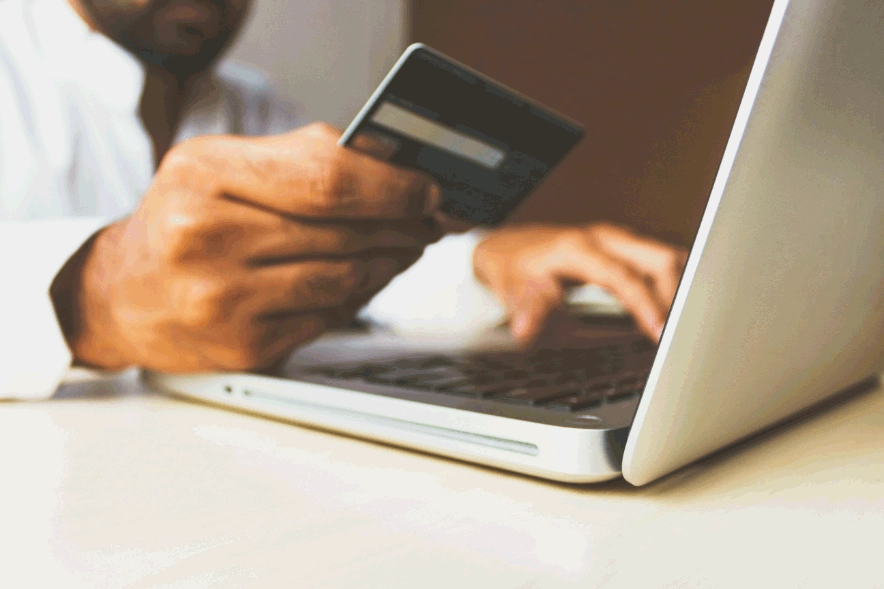 6. WooCommerce Provides Plenty Features
Even though WooCommerce is open-source, it still has a wide range of features that you can put into your site. These features include monitoring delivery, order tracking, taxes, inventory management, and many more.WooCommerce Software incorporates every aspect that an e-commerce site will require to maximize efficiency and ease the operation. You can add and use new features whenever you want.
7. WooCommerce Design And Scalability
Because WooCommerce users have control over the design and coding of their website, it is easier to make adjustments as the need arises during the scaling process. Alterations can be made at any time to handle more traffic and more orders. However, the WooCommerce platform can easily handle 2,000 orders per second. It makes it ideal for scaling. So, if you have a higher-volume site, or if you believe that your site will be the higher volume at some point shortly, then you should strongly consider using WooCommerce as your e-commerce platform.
8. Secure And Trustworthy Platform
WooCommerce has the loyalty and trust of many e-commerce merchants around the world. The reason is it has an overall well-written code. So, it is possible for an e-commerce website could potentially handle extremely high volumes of business for you while running. You want to make sure that the platform you go with has a high degree of trust in the e-commerce web development community. WooCommerce does it, and that is why it currently hosts 42 percent of all e-commerce stores.
Conclusion
Both Shopify and WooCommerce are two outstanding e-commerce platforms that can get the job done for nearly any e-commerce company. However, we believe that when forced with a choice, WooCommerce is the way to go. WooCommerce has benefits such as lower cost, complete control of design, and scalability that are difficult to overlook.
If your company has potent developers, then they must create a good-quality WooCommerce site in a short amount of time. However, you can consider outsourcing your WooCommerce development and maintenance to an expert, if there are no WooCommerce specialists in your company.
Here at KEYIDEAS, we are genuine WooCommerce experts. We can build a stunning WooCommerce website for you while providing you with any information you need to run the site successfully. When we complete your site, you will be amazed at its beauty, efficiency, and effortless use.
Get in touch with us today to learn more about how we can help you!