Home Store Website Design
And Development Agency
Expert in Furniture Stores
Web Design And Development
We create attractive Home Store Website design for furniture retailers that help them stand out. Our Furniture Store Website Design team collaborates with you to produce the ideal furniture store website for your company that captures the essence of your brand and draws in your target market.
You'll be able to draw worthwhile leads to your online store if your company is supported by excellent marketing staff. We create websites that are engaging, appealing, responsive, draw leads, and simultaneously drive results to draw in your target audience.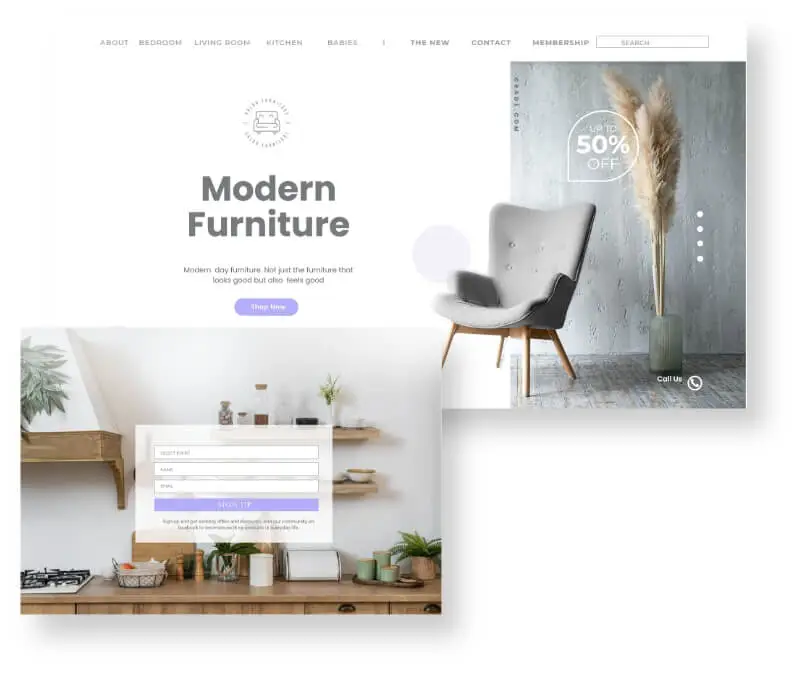 Get Our Finest Expertise To Work For Your
Furniture Store Website Design
Advance Search & Filter Options
When it comes to eCommerce stores, we make sure that the design of your online furniture store has a simple, user-friendly interface that enables clients to find their preferred product in a blink. In addition, our team ensures that your store is regularly updated to reflect best functionalities.
Customized categories and themes.
Filter according to Material.
Style Filter.
Product Filter.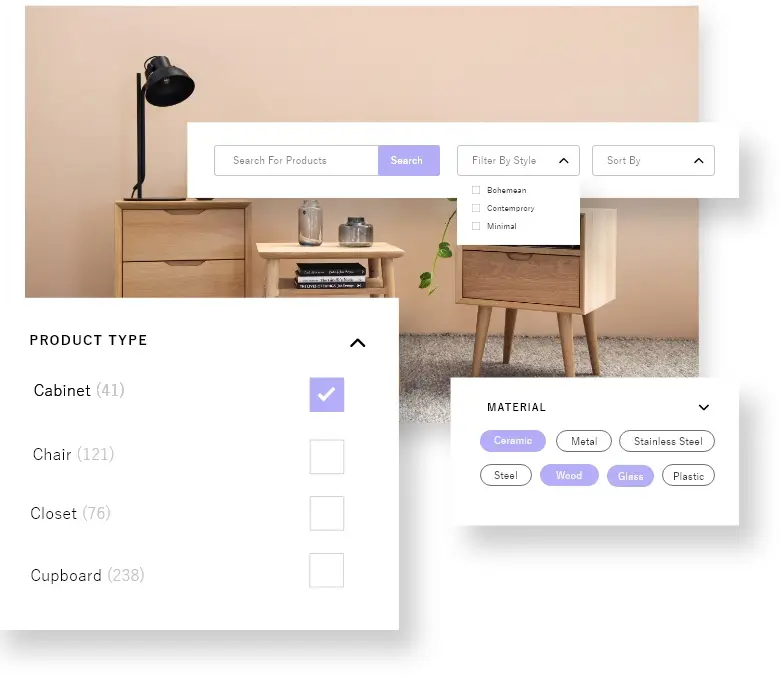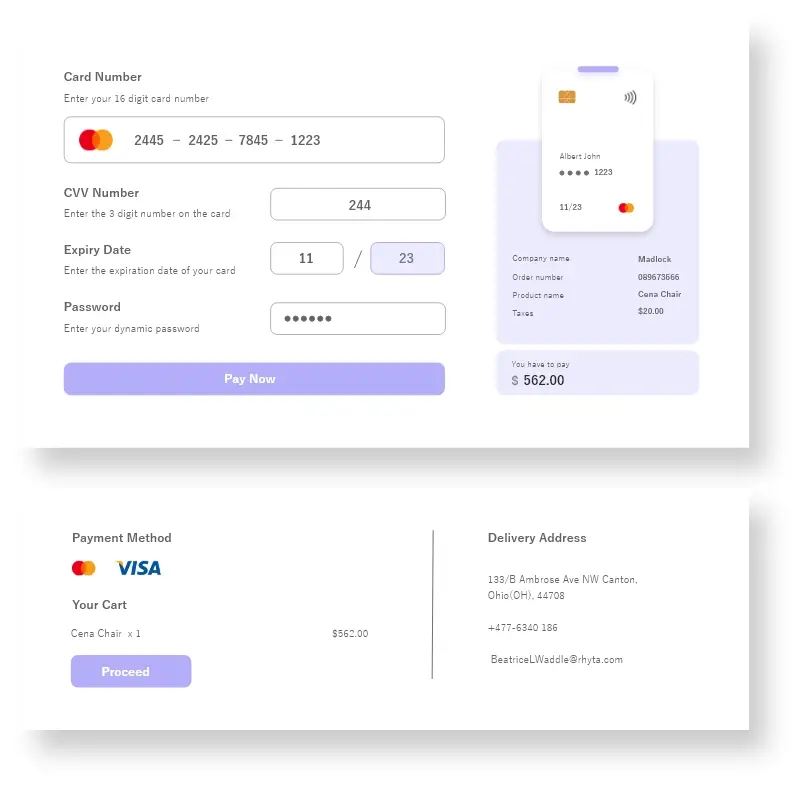 Payment Gateway
A website that has a payment gateway system establishes confidence with the user. It increases the website's credibility. Gateways have used different approaches to simplify payment processing for website owners and customers. Our Home Store Website Design provides a secured payment gateway for our customers.
Easy Integration.
Multiple Payment Options.
Fast Payment Process.
Complaint Option.
Order Status Tracking & Re-Order
Our Home Store Website Design, and online order monitoring, enable you to keep track of all shipments and orders and inform consumers of their progress at any moment. These elements work together to significantly improve the customer experience by letting customers know what to anticipate from their deliveries and informing them of any delays.
Sends Automatic Confirmation Email To Each Customer.
Sends Tracking Number & Tracking Information.
View The Order Status (in real-time).
Edit Shipping Details.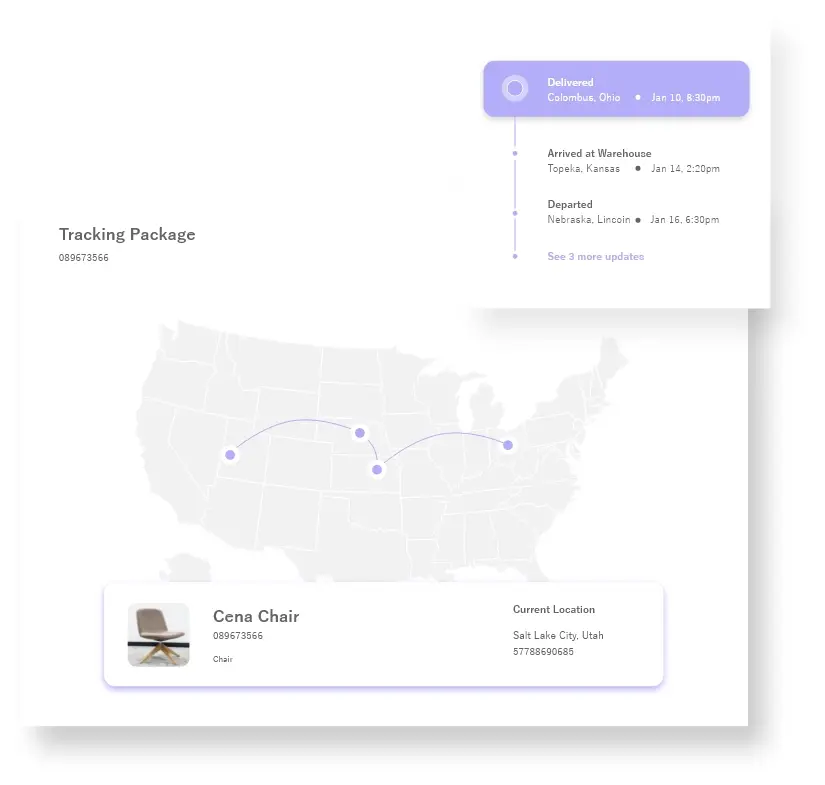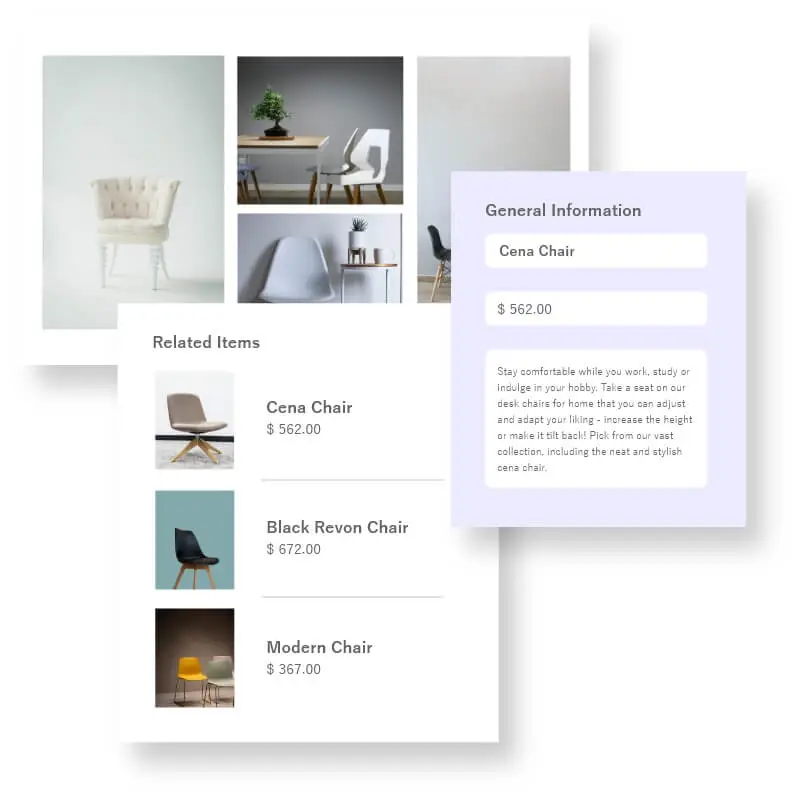 CMS For Furniture Website Design
CMS allows you to manage the information on your website. Our top-notch selection of eCommerce CMS development includes integrating the payment gateway, developing bespoke modules, and more on a responsive website with good usability. Develop furniture store website design on WordPress, Shopify, Magento, WooCommerce & More.
Real-Time Content Updates.
SEO-Friendly.
Easy-To-Optimize For User Experience (UX).
Easy-To-Update.
Social Media Marketing
Our specialists collaborate with your company to establish a stronger online presence, improve client interaction, and establish a strong brand identity across all social media channels. They aid you in getting there by helping you tweet, like, reply, and share.
Exceptional Customer Service.
Engagement via Newsjacking.
Build Customer Loyalty.
Impact Buying Decisions.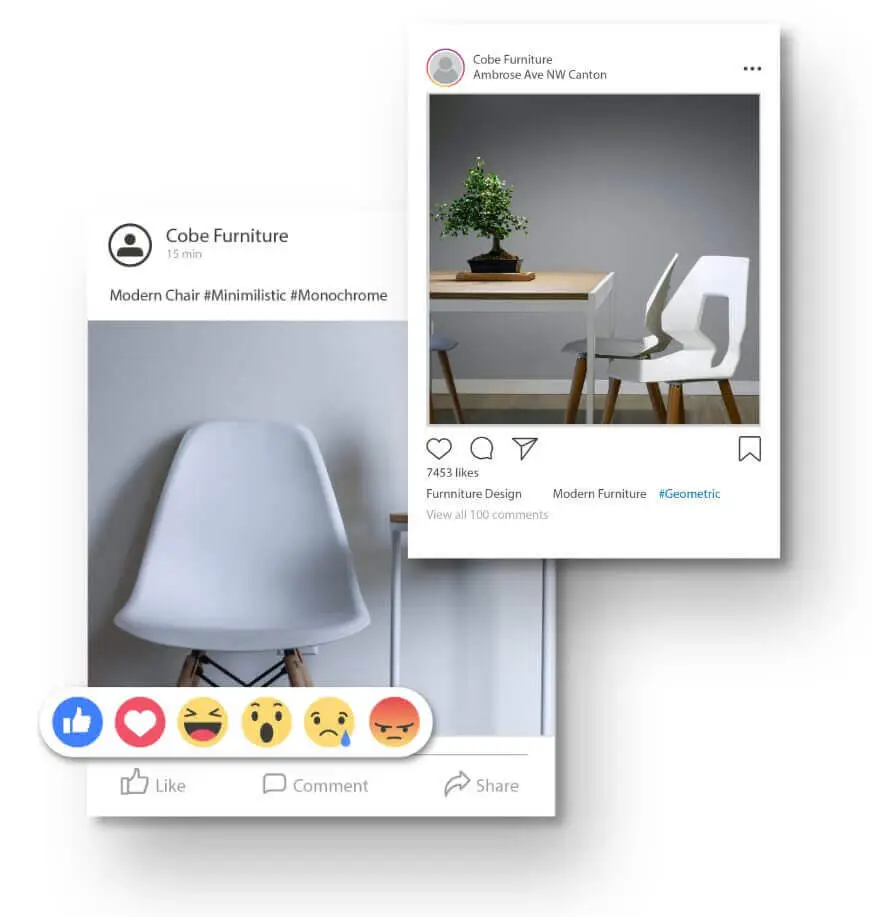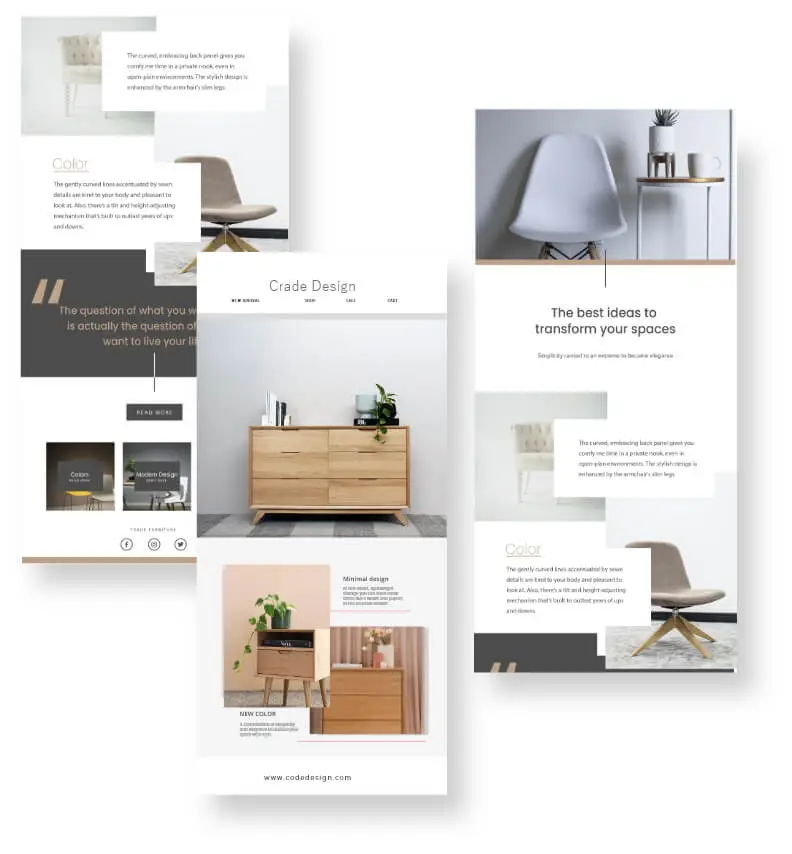 Email Marketing
Keyideas provides one of the most important tools accessible today, especially for eCommerce businesses, is email marketing since it enables you to connect with customers in a personalized way at a far reduced cost.
Low-Cost Marketing Channel.
Deliver Targeted Messages.
Emails Get High ROI.
Level Up Your Omnichannel Marketing Strategies.
360 – Degree View With Extensive Details
You Can See Every Side With Just The Tip Of Your Finger. Providing the customer with the ability to see everything they need to see in the product with no blind spots. By generating an interactive 360-degree image that enables customers to view a product from every angle, we elevate our brands to the next level.
Engagement via Virtual Tour.
Convert Your Visitors Into Potential Buyers.
Provide Customer Satisfaction.
Develop User-Friendly Website.
360 – Degree View In Website Designing

With Extensive Details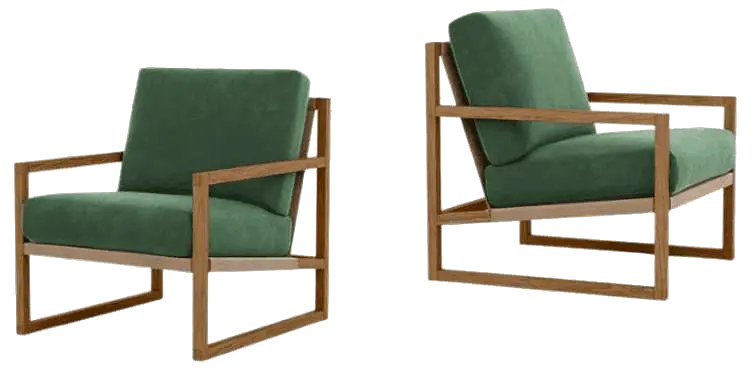 Augmented Reality & Virtual Experience

Development To Give Real Life Feel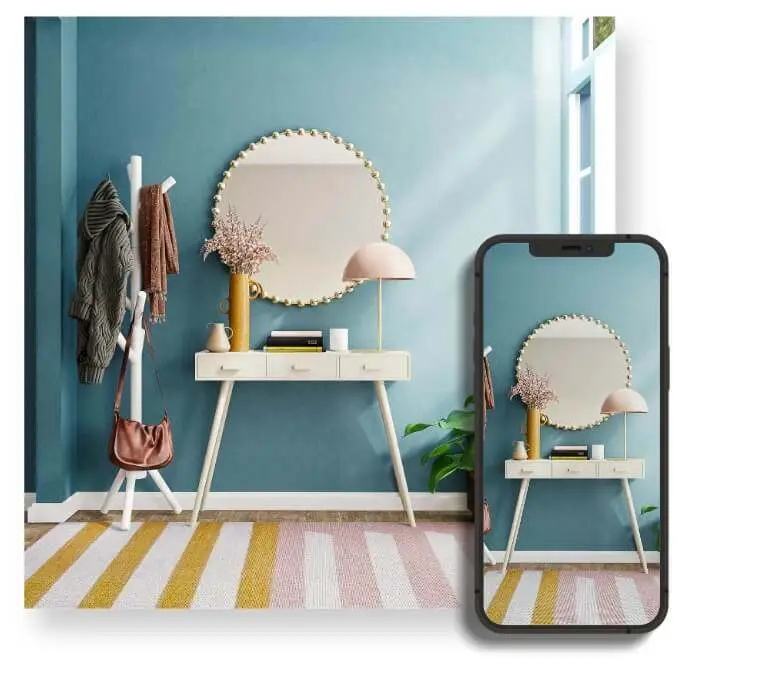 Augmented Reality In Webpage
We use augmented reality on our websites to promote user engagement, session length, and revenue. AR makes it possible to offer features like virtual try-ons and interactive experiences for e-commerce businesses.
Digital Assistance.
Faster Decisions.
Activating virtual product demos using AR.
How We Make And Serve Your
Furniture Retail E-commerce Website
The Innovative Design Process
STEP 1
DISCOVER
Our team engages in extensive research to discover your specific needs and provide you with tailored solutions.
STEP 2
PLANNING
The planning involves robust mapping and preparing a blueprint for the entire project and procedures.
STEP 3
DESIGN
During the design phase, our UI/UX design team prepares a user-friendly design for delighting your users.
STEP 4
DEVELOPMENT
Our back-end developers integrate and optimize your systems, our front-end developers are bringing creative and user experience to life.
STEP 5
TESTING & LAUNCH
We perform extensive system testing to validate that our deliverables are ready for the real world and your users.
Frequently Asked Question About Our Home Store Website Design
A furniture flipping business may be lucrative, and it's a terrific method for you to supplement your existing income or replace it. Launching your eCommerce business to sell furniture is a great way to raise money. Check our Custom eCommerce Solution for more details.
The technology enabling users to engage with augmented reality experiences on a mobile or web browser is called Web AR because it doesn't require users to download or buy specialist apps, software, or equipment.
With video, viewers can select their favorite point of view and can change it seamlessly whenever they like. In actuality, no video can ever be genuinely experienced in the same way due to the fluid nature of 360° video. Visit our App Development Services for more info.
WooCommerce is the most widely used CMS. It is created for WordPress and comes with various cutting-edge integrated features and plugins that will improve the functionality of your online business. Check our Woocommerce Agency for more details.
Mordy Karsch
Giving Back Promotions, San Francisco, CA
I had an amazing experience working with Keyideas - an excellent team of developers.

Isaac Gottesman
dimendSCAASI, Chicago
I would not hesitate to recommend Keyideas as a superior development house.

Lets Do Great Work Together!
Discuss your ideas. Connect now
We've successfully delivered over

leads for the client