Realtors
Website Design
Realtors Website Development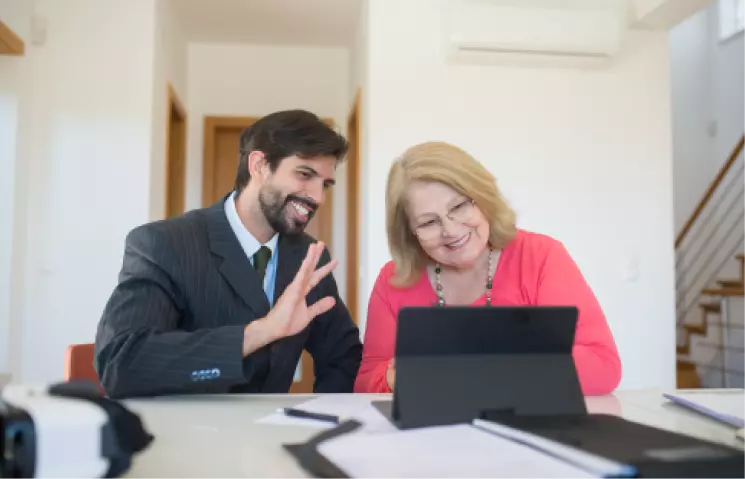 Highly-Customized Real Estate Websites For Realtors
70%+ of brokers and agents own websites. In today's digital age, you deserve a top-notch real estate website for higher engagement. Our expert realtor website team uses proven strategies for direct customer acquisition and engagement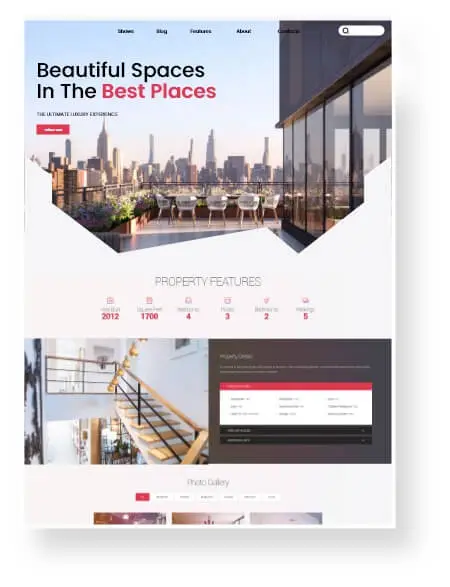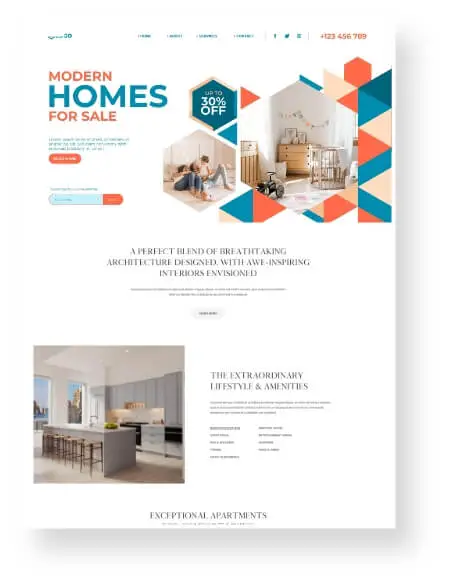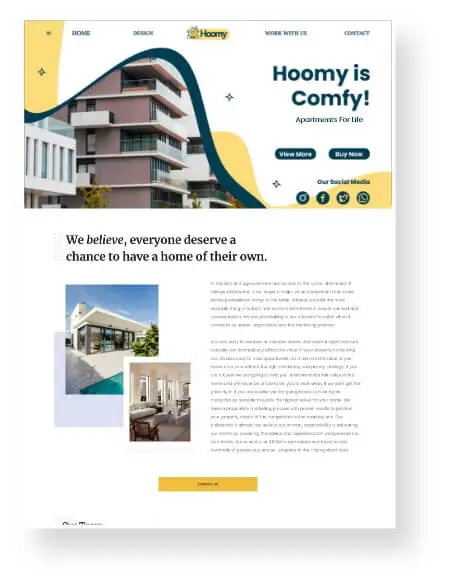 Get Expert-Made Real Estate Websites For Realtors
Unlock the power of tailored real estate websites designed by experts for realtors. Elevate your online presence and captivate clients with our specialized website solutions.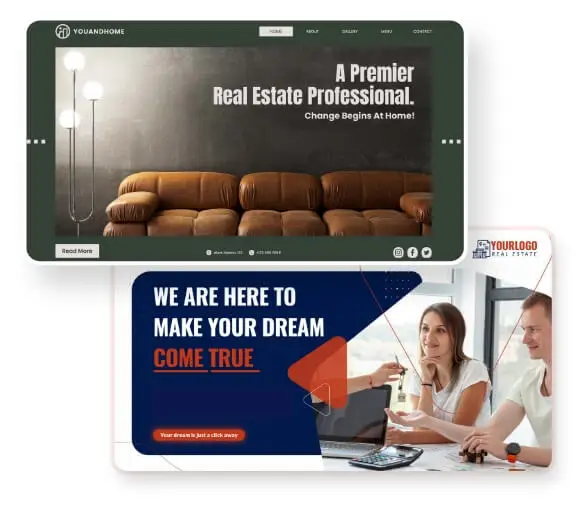 Custom Theme Real Estate Websites For Realtors
We design custom UI UX designs for real estate websites for realtors to get user-centric results. The UI designers work from scratch to develop unique design elements according to your different business requirements.
Custom-built from scratch
Resonates with your services
Super-easy website navigation
Custom color palette options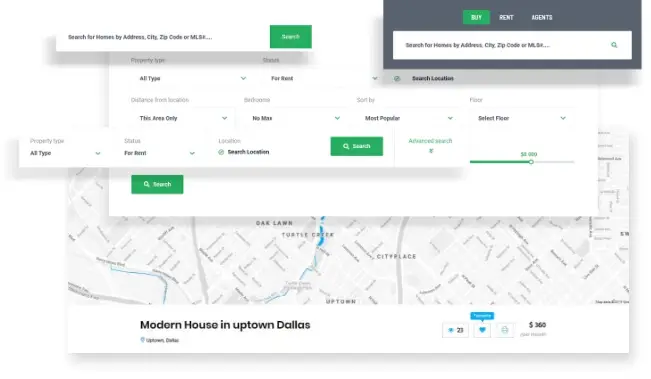 Customer Analytics Tool
With our smart customer and user analytics tool, you can study and monitor their search behavior, preferences, user history and much more. With the help of it, we prepare customer journey maps and user personas to lead and strategize better marketing plans.
Generates real-time reports
Gives valuable suggestions
Easy to analyze and get updated
Securely stores user data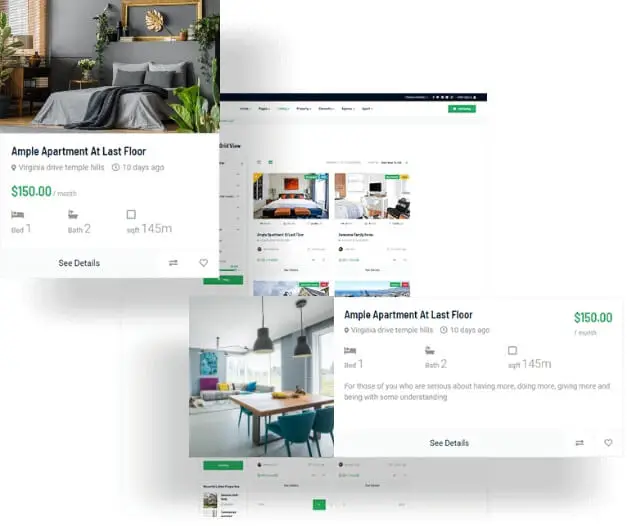 Property Listing Management
Get ready to showcase your property listings, types, price range, lot size and much more with one listing dashboard. With our intuitive property listing management, prospects can simply find and select the right apartment which suits their custom needs.
Drop down feature folders
All listings under one mega-menu
Handy links and actionable CTAs
Easy to edit and update new listings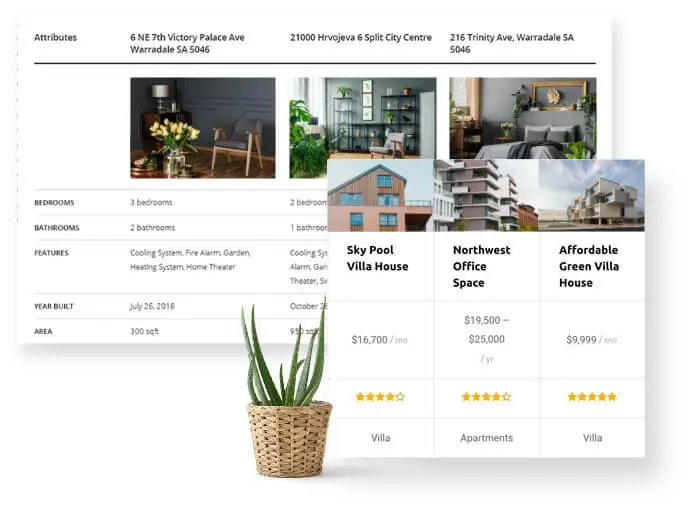 Intuitive Search Option
What if your online visitors can find any detail they want within seconds? With our intuitive search option, potential buyers get immediate results without even typing the complete words.
Intuitive search options
Complete realtors detail
Faster results- better ranking
Higher user engagement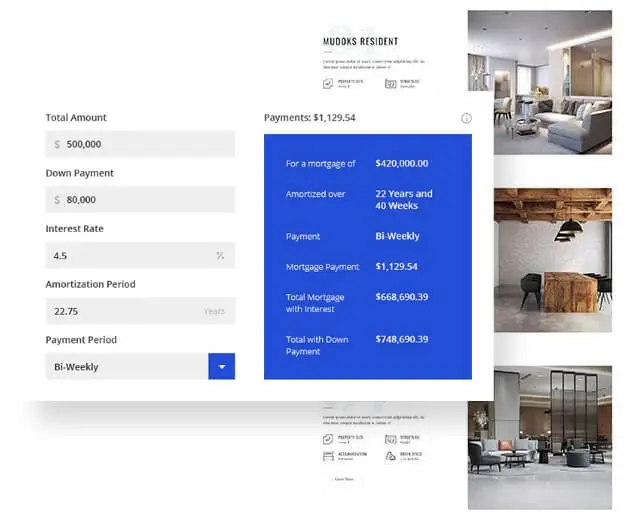 Cost Of Living Asset
Let your prospects decide which estate suits their budget best. With our cost of living asset, users can analyze their budget by calculating the type of area, region, transportation cost, etc. It sets them another step forward to buy the perfect estate.
Shows accurate price and budget estimation
Gives multiple results to choose from
Includes monthly expenses and income
Best to compare multiple rents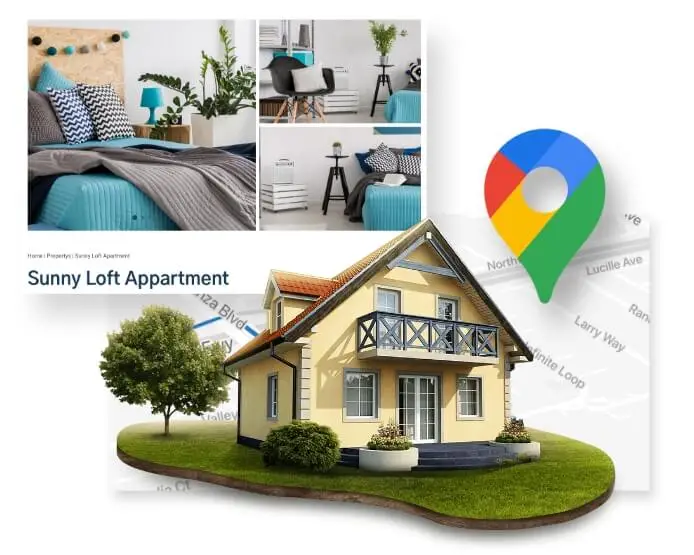 Listing With Google Map
Integrating Google Maps along with the location details on your real estate websites for realtors. This way, potential buyers can track the exact location while they get to see the surrounding areas such as distance from schools, hospitals, public transport, etc.
Interactive map layout
Easy to track location
HD images of nearby spots
Pin-points the key sites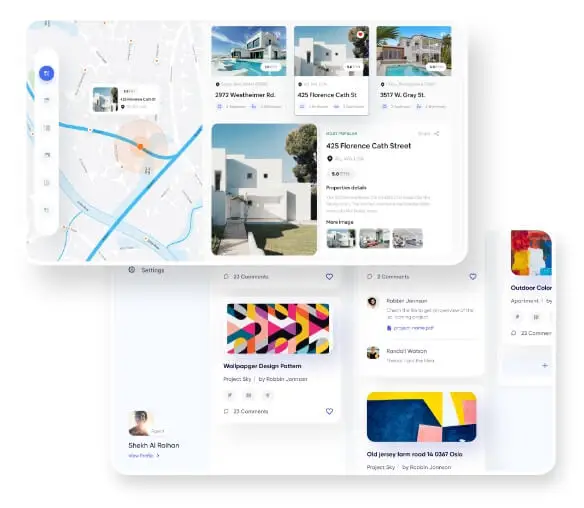 Multi-Language Support Bot
One of the basic but important feature of your website is multilanguage support bot. By integrating a global auto multilanguage support on your website, you can easily acknowledge diverse customers to solve their different queries.
Translation Is Cost-Effective
Structured Plan & Fewer Mistakes
Instant Communication
Conversion Rate Increases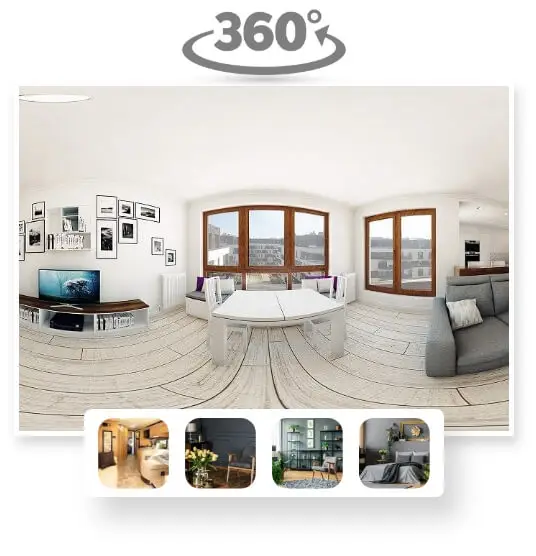 Virtual Property Tour
By creating virtual representations of the interior of a home or commercial space, real estate virtual tour software aids property managers and real estate brokers in marketing their assets.
Best way to convey message
High-definition photos
Features the specialties
Sets your services apart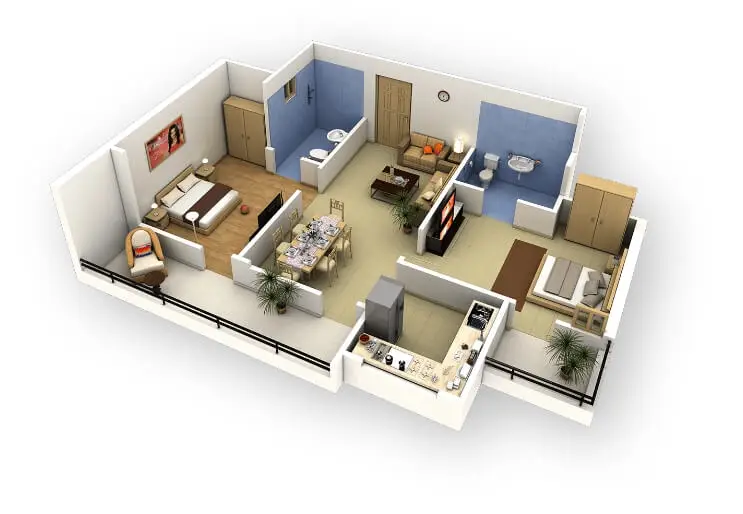 Customer Data Storage
Let's develop a portal consisting the database of your prospects to easily convert potential buyers into paying customers. With our smart customer database, visitors have to fill in their information before hunting down for their desired place.
Quick information form
Gives valuable leads
Sends auto emails/SMS
Securely stores all the data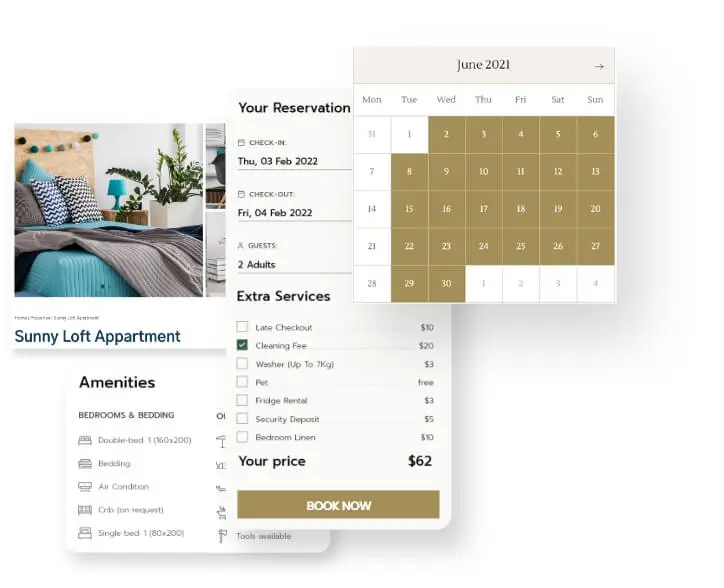 Demographic Location Resource
This incredible feature on your real estate websites for realtors enables users to get an idea about the demographic details of the location. Such as the type of neighborhood, families-friendliness, and the social atmosphere there. We embed demographic resource page on your website to enhance the overall customer engagement.
Gives accurate information
Centralizes all locations
Shares nearby famous spots
In-built value backlinks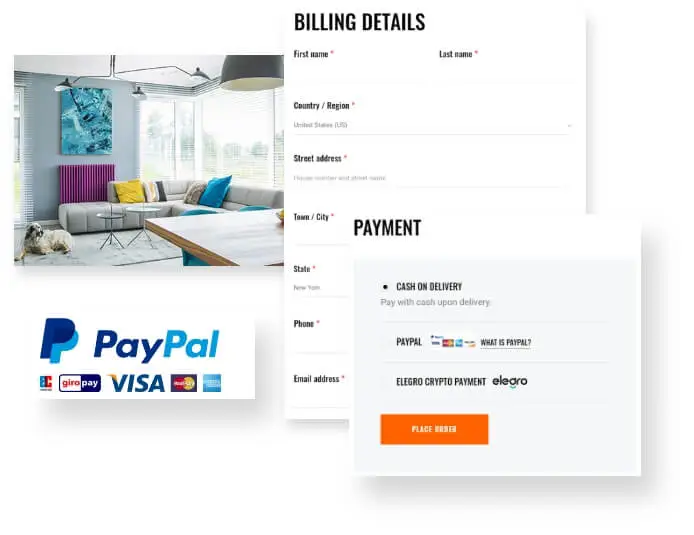 Optimized Payment Path
Having a secure payment path is the next crucial feature what your prospective buyers want. With our 100% optimized payment integration, customers get secure and short payment paths from leading 3rd party payment providers.
2-step quick payment
Secure plugin integration
Get access to account info
Advanced booking system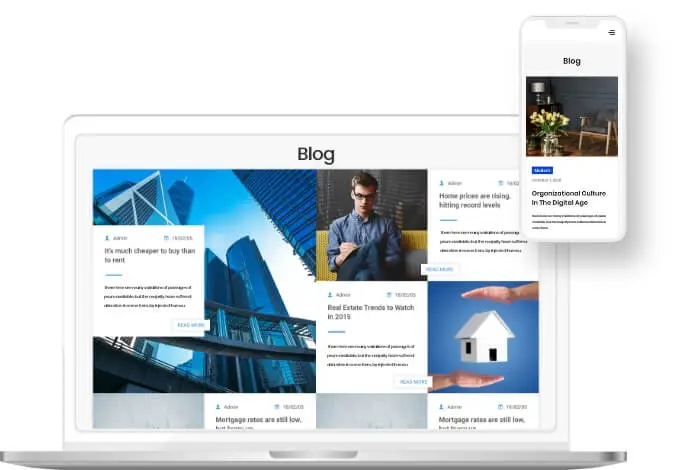 Realtors Industry Blogs
The best way to cite and propagate your real estate service is through a digital blog platform. Our expert CMS team writes organic, customer-centric and engaging blogs which are based on current real estate industry trends and news while driving more traffic to your website.
Keyword-rich blog content
Optimized platform integration
Improves search engine ranking
In-built front and back links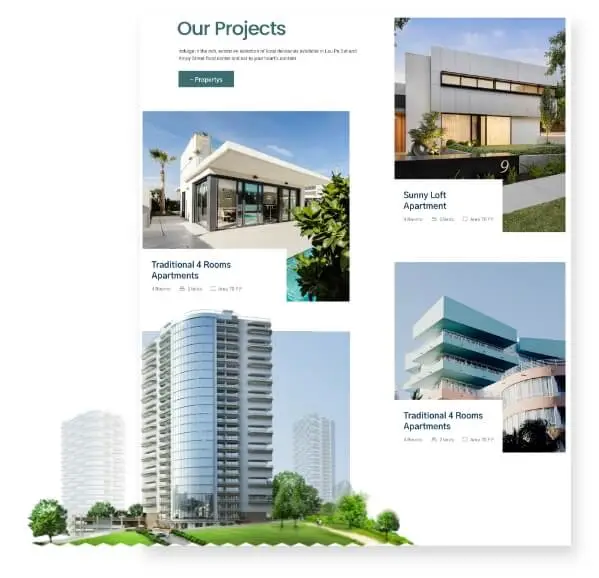 Property Portfolio
Align your property ranges in one well-organized portfolio where visitors see attractive pictures of each estate and compare them for better decisions. The creative designers set beautiful portfolio on your website to feature them from the right angles.
Interactive portfolio designs
Motion portfolio/carousel series
Creative name for each real estate
Represents your best collections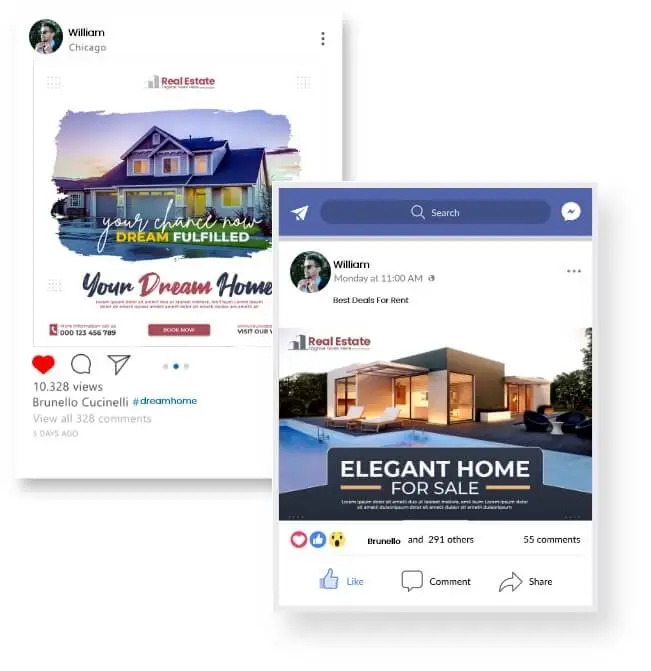 Digital Marketing House
With successful digital marketing tactics, you can set your brand image even better. Get our in-house, innovative digital marketing services to amplify your business voice and get recognized in the online world. Here you get compelling emails, brochures, PPC ads, Google ads, SEO and content marketing services.
Exceptional customer service
Engagement via Newsjacking
Build Customer Loyalty
Impact Buying Decisions
Solid Lead Generation Plan For Realtors Website Design
Website Design
Great first impression and user-friendly interfaces
Cross device Compatibility
Seamless user experience across devices
Review and Rating System
Builds users trust and adds more credibility
Maintenance and Support
Ensuring minimal downtime and optimal performance
Search Engine Optimization
Improves Search Rankings
Content Marketing
Establishes Strong Online Presence
Conversion Rate Optimization
Marketing Services to grow business 200%
Affordable Pricing
Lower Total Cost Of Ownership & Higher Return on Investment
FAQs About Real Estate Websites For Realtors
Mordy Karsch
Giving Back Promotions, San Francisco, CA
I had an amazing experience working with Keyideas - an excellent team of developers.

Isaac Gottesman
dimendSCAASI, Chicago
I would not hesitate to recommend Keyideas as a superior development house.

Lets Do Great Work Together!
Discuss your ideas. Connect now
We've successfully delivered over

leads for the client