Custom Recruitment
Website Design Services
Recruiters Website Design – We serve completely personalized web solutions tailored to your needs and inputs we receive from recruitment specialists. Our goal is to offer user-centered recruitment website design services to create a trustworthy and reliable platform for job seekers.
Get Our Top Expertise For Your
Recruiters Website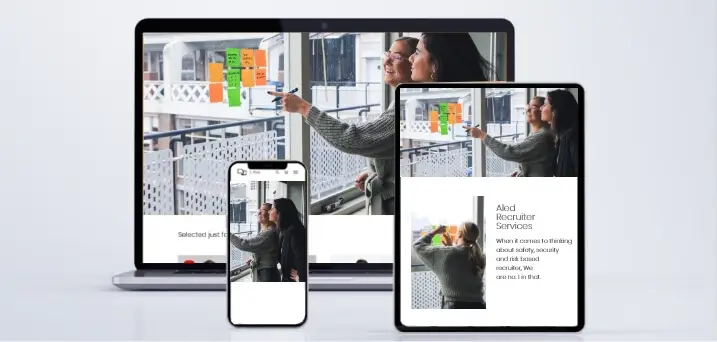 Mobile-Friendly Recruiters Website Design
More and more people are conducting searches on their mobile devices every day. Nowadays, people are looking for work conduct with almost 30% of all Google searches on smartphones or tablets. All our recruitment website designs are completely mobile-friendly.
Allows viewing from any location
On-point responsiveness
Trendy layouts and themes
Well-structured layout
Optimized Job Board
A job board first broadens your range of potential candidates. You may provide your clients with a larger pool of potential applicants for interviews by posting your open positions on your website, which encourages more individuals to apply.
Provides thorough understanding of the offers
Varieties of offers mentioned
Easy to understand, which services would suit the best
Positive result oriented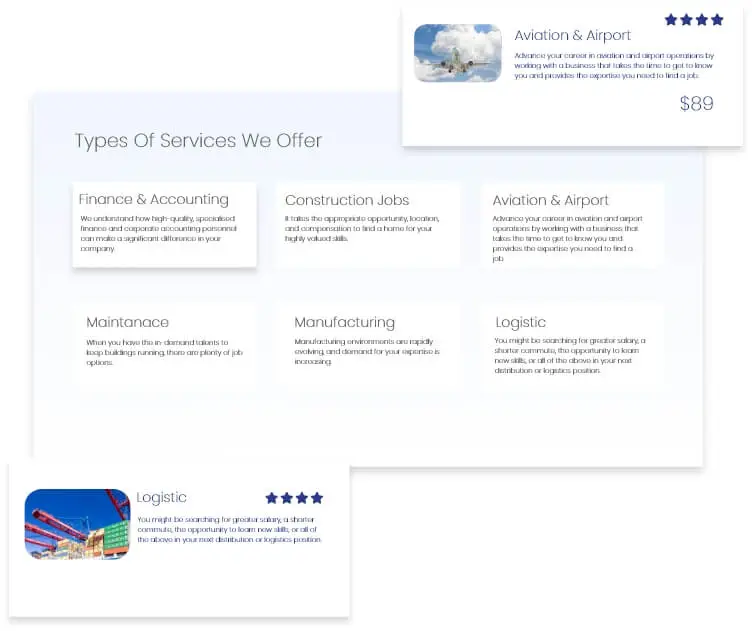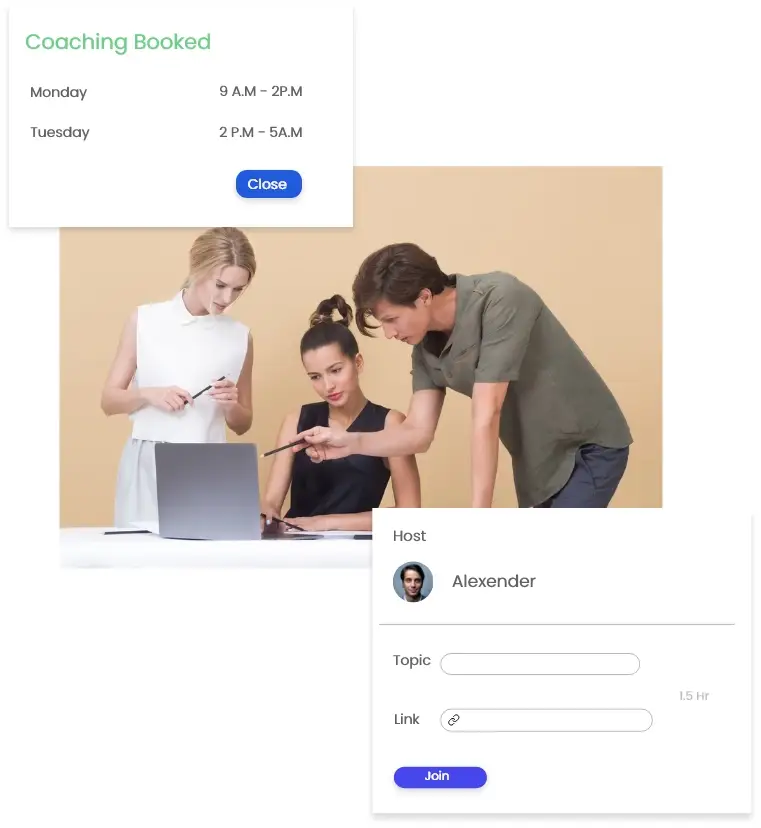 Incorporate Videos
The hiring and onboarding process, as well as the job roles and obligation of team members can all be seen in motion films. You may differentiate yourself from the competition and leave a lasting impression on candidates by including films into your recruitment website.
Gives candidates a better perspective
Great for physical location businesses
Helps candidates to choose better
Gives Coaching for the main aspect
Job Navigation Page
We support UX design, and no sector places a greater emphasis on it than the employment sector. The navigation of job advertisements must be efficient for both businesses and job seekers. Filters and an interactive landing page that can quickly process a huge volume of questions can be set up with our assistance.
Searching global opportunities
Easy navigation through user needs
Having a variety of options available
Easy to find FAQs, resource section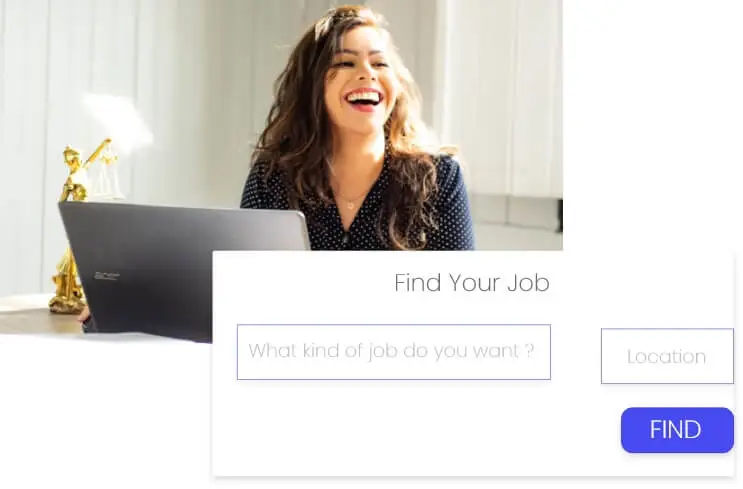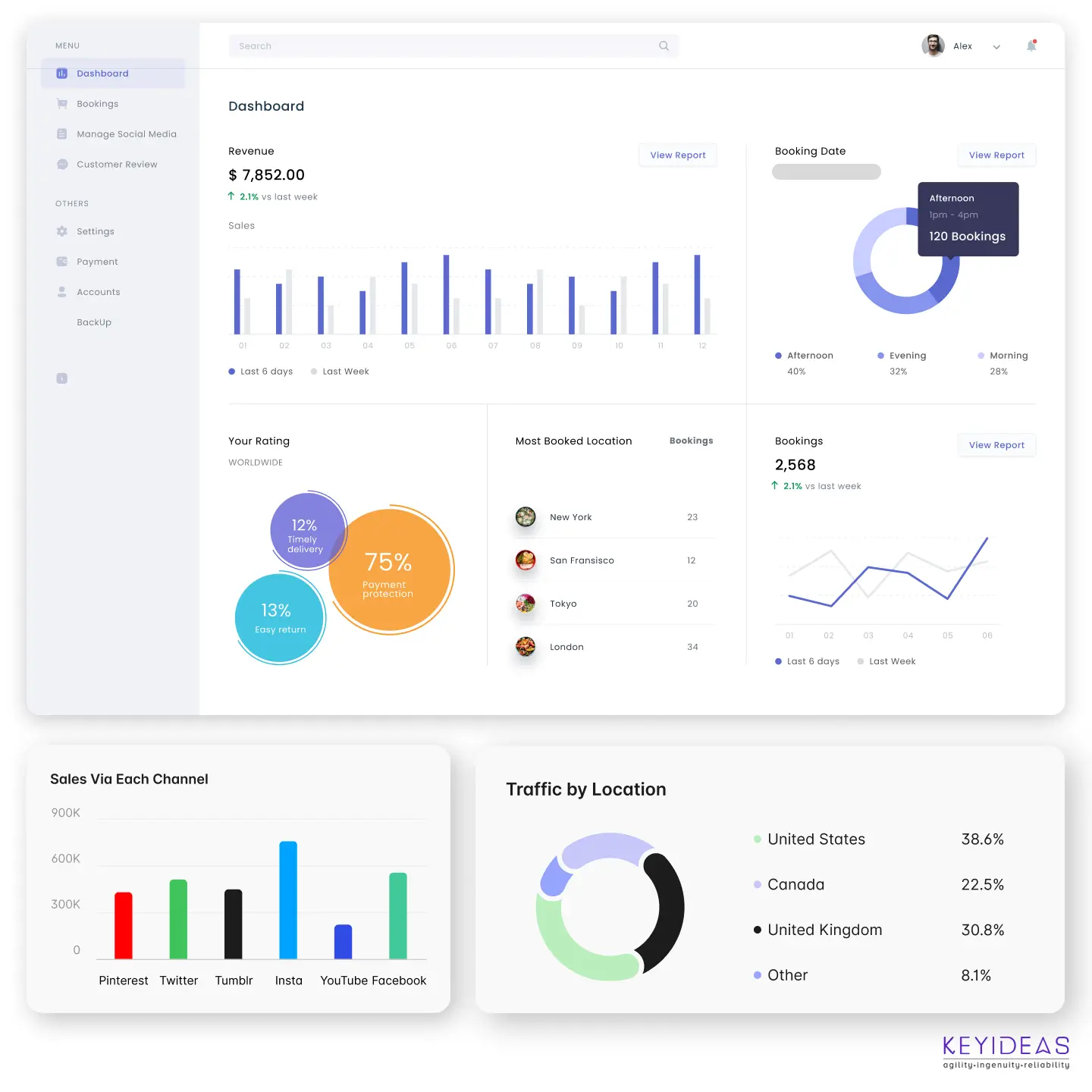 Send Job Alerts
Online job boards include job alerts as a key component; candidates view them as a first-mover advantage. Along with providing students with timely feedback and information pertinent to their careers, it also offers them an indication of what to anticipate from their application.
Builds in-between trust
Boosts SEO of the website
Works like referrals
Explains pre-requisites
The Position Page
The recruiting sector depends heavily on candidates, thus you must draw in the best. Our unique web designs show off the facets of each position and even let applicants submit online applications. We can create the interface, whether you want a brief and straightforward contact form or wish to allow your candidate to upload a complete resume.
Less efforts and saves time
Flexible among job searchers
Anytime interview catchup
Convenient for users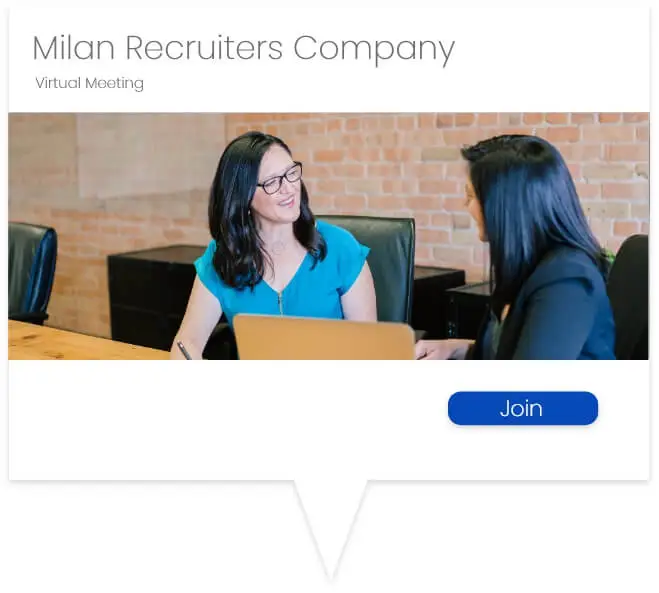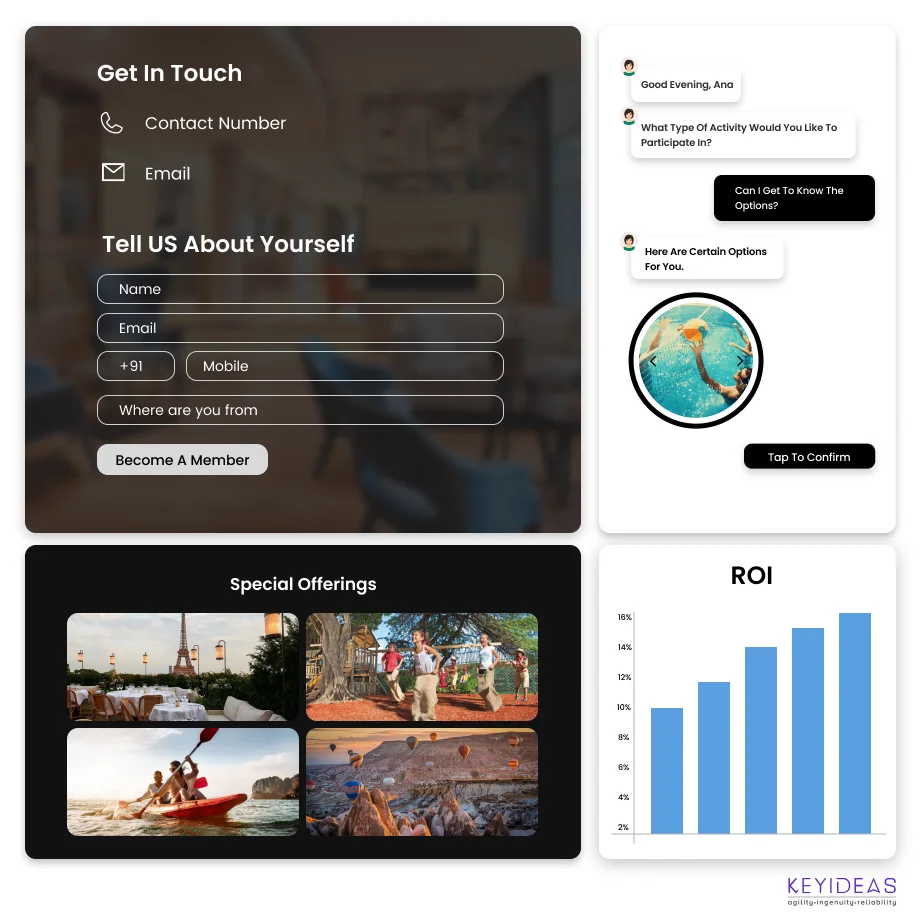 Candidate Testimonial
Making a recruitment website that is future-proof will help you get far and require less work down the road. As a result, you should design it to be scalable and include features that can adapt to shifting requirements and technological advancements.
People want to know who is involved in the project
Aware of the user experience
Can give their feedback as well
Develops trust with the organization
Great Recruitment Blog
Latest recruitment blogging on your recruiters website design provides a clear insight into the recruitment process including different topics, it also increases the traffic to the website.
Increases the amount of traffic to the website
Helps to share recruitment news and research
Drives in long-term results
User will probably learn new things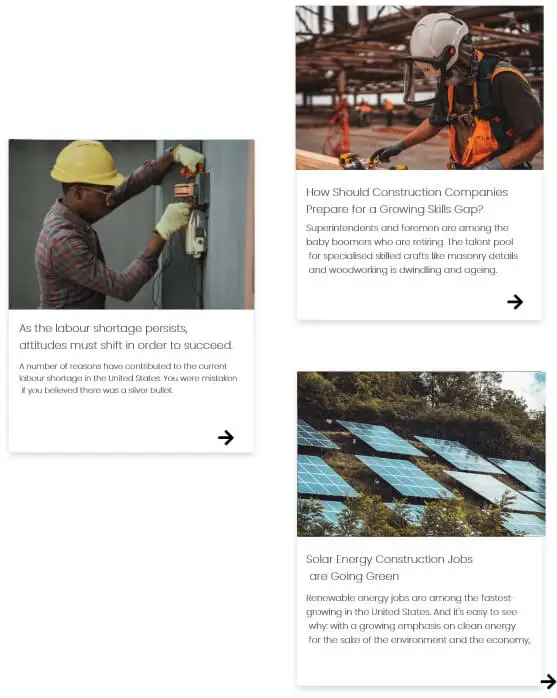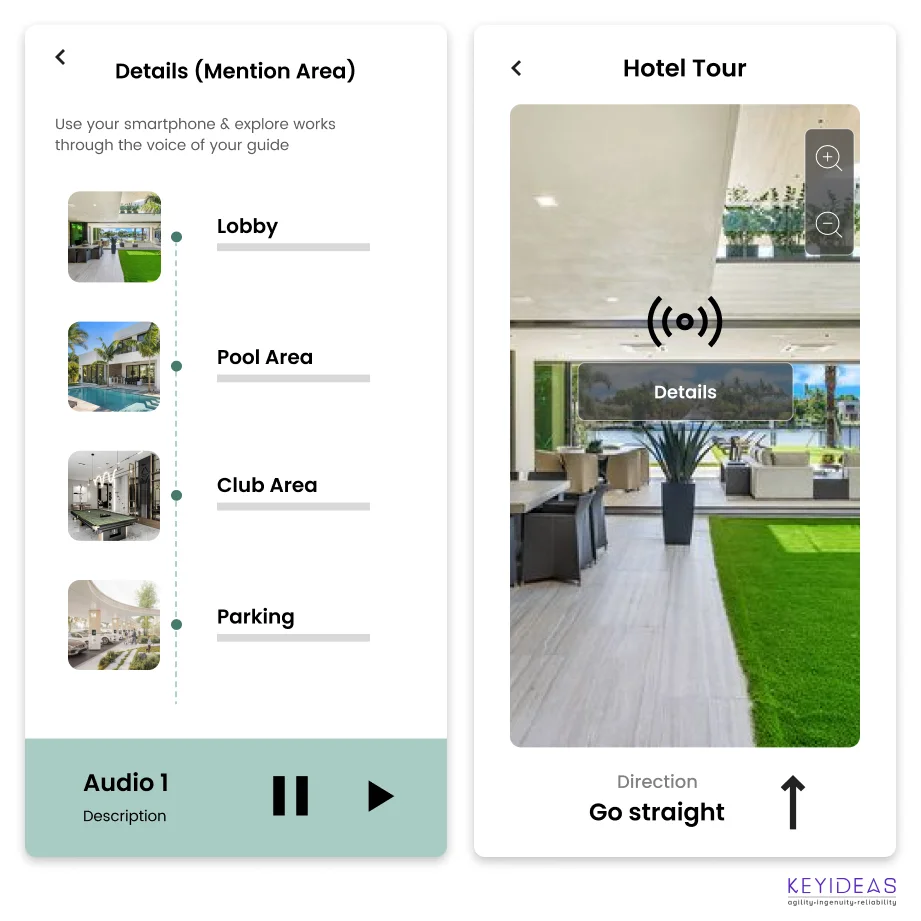 Meet The Team
By including a photo of your personnel, you may humanize your relationship-heavy role in the hiring process. It's hard to think of a better method to introduce the viewer to your agency family than with staff images, which are similar to annual family portraits. In addition to seeing who is on your team, viewers will feel comfortable shaking your hand after meeting you for the first time.
People are interested in knowing who is involved in the project
Can improve the website's SEO
Helps create a personal connection
Can help the user to find the correct person
Social Media Marketing
Every element of our recruitment website design services is packed with SEO content that will help you rank higher in organic search results. Ad Word campaigns are designed to connect with a specific audience of potential customers and increase conversion rates. We create recruitment site designs using SEO and PPC that are intended to draw both candidates and search engines.
Helps In Improving Brand Recognition
Increase Its Brand Value
Attract the candidates
Provides Direct Access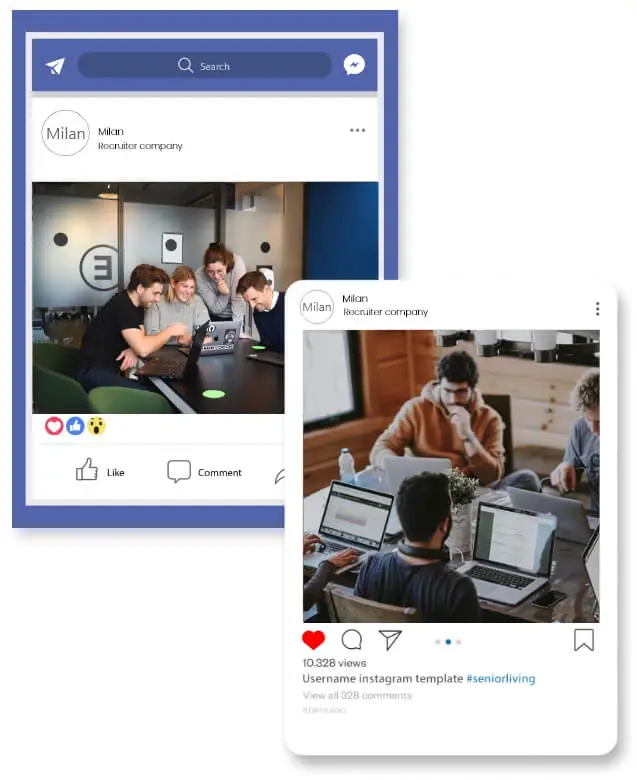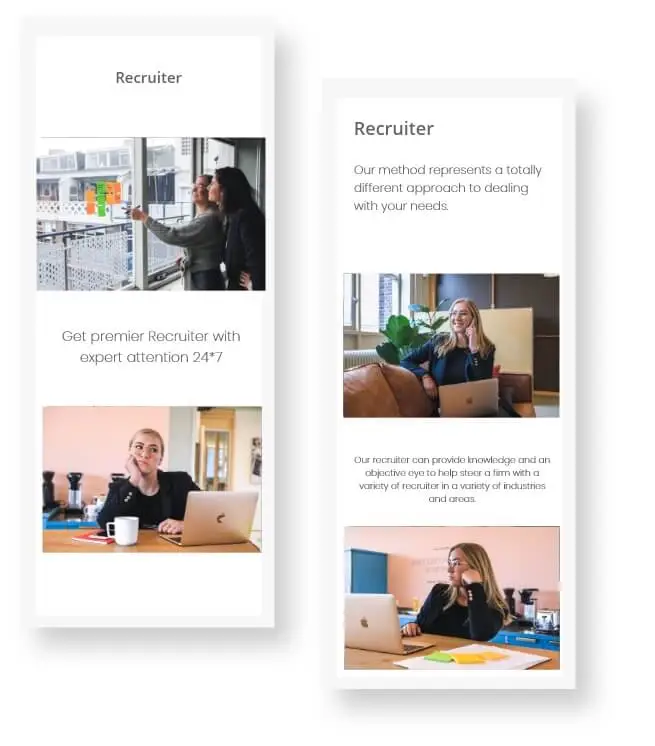 Secure Transmissions
Recruiters deal with a lot of private data. You require secure transmissions and password-protected pages with recruitment website design services. During the initial session, we determine your needs and use our most secure recruitment web design to assist you in meeting them.
Cost-Efficient Method To Connect
Connect With an Already Engaged Audience
Deliver specific and targeted messages
Easy To Measure
Solid Lead Generation Plan
For Recruiters Website
Search Engine Optimization (SEO)

By diving into deep keyword research, our DevOps team picks up the right keyword set for your website to optimize and rank it on the first page of Google.

Optimizes Landing Speed

Earns Value Backlinks

Right Keyword Density

Search Engine Recognized
Content Management System

The CMS team is well-versed in writing and managing SEO-optimized, engaging, and customer-centric content for your website.

Regular Updates

Latest Plugin Integration

Smart Link Building

Page Optimization
Lead Nurturing Campaign

Following the 4 L strategy here- lead capture, landing pages, lead magnets and lead scoring to combine into it 1 comprehensive strategy.

Right Lead Generation

Search Behavior Analysis

Increased Conversions

User Persona & Mapping
Dynamic Personalization

By personalizing responsive landing pages and actionable CTAs, we filter out and capture the right leads from your website traffic.

Influences buyer's decision

Instant turnover rate

Seamless communication

Enhanced user experience
Essential Design Features
For Recruiters Web Design
Strategic Design

From initial layouts to high finishings, each design element is made considering the user persona and search behavior pattern.

Effortless & Intuitive Touch

Clean UI/UX Design & Graphics

Interactive & User-Friendly

Impacts Buying Decisions
User Experience

Smooth navigation and effortless landing paths make sure that your customers get a rich user experience and a happy page journey.

2x Your Conversion Rates

Increased User Interaction

Improved Customer Loyalty

Enhanced Customer Satisfaction
Breathtaking Imagery

Enticing pictures speak louder than any word and that's why we wrap responsive and appealing picture galleries across your site.

High Recalling Power

Great First Impression

Customer-Focused

High-Definition Finish
Usability Testing

We make sure your website plays well in the real world by testing and validating the final design across various devices.

Responsive User Leading

Smart Website Checks/Tester

Simple Codes- Better Results

Complete A/B Split Testing
How We Make And Serve Your
Recruiters Website
The Innovative Design Process
STEP 1
DISCOVER
Our team engages in extensive research to discover your specific needs and provide you with tailored solutions.
STEP 2
PLANNING
The planning involves robust mapping and preparing a blueprint for the entire project and procedures.
STEP 3
DESIGN
During the design phase, our UI/UX design team prepares a user-friendly design for delighting your users.
STEP 4
DEVELOPMENT
Our back-end developers integrate and optimize your systems, our front-end developers are bringing creative and user experience to life.
STEP 5
TESTING & LAUNCH
We perform extensive system testing to validate that our deliverables are ready for the real world and your users.
FAQ About Keyideas Recruiters Website Design
A recruiters web design company is a business comprised of digital experts who support every aspect of the website design process. Included in this team of experienced digital specialists are digital strategists, who ensure the site's structure and messaging is effective, UX designers, who provide a wow-factor and user-friendly design, and developers, who use technical know-how to turn concept into reality. To know how our Professional Services Web Design can make an effective website for your business, just with a couple of different factors to keep in mind.
Our talented recruiters website design team uses a methodical, step-by-step procedure to get a deeper understanding of your brand and produce a website that leads the industry with recruitment website design services.
By working with a reputable recruitment website design services, you access a committed digital strategist and a group of excellent designers and developers who are prepared to make your design idea a reality. We also provide sign website design service to all your business needs.
While larger recruiters website design with a larger sitemap can take between three and four months, smaller web design projects with only a few pages can be finished in 8 to 10 weeks. Elevate your digital presence and stay ahead of the competition with our professional MVC development services.
Mordy Karsch
Giving Back Promotions, San Francisco, CA
I had an amazing experience working with Keyideas - an excellent team of developers.

Isaac Gottesman
dimendSCAASI, Chicago
I would not hesitate to recommend Keyideas as a superior development house.

Lets Do Great Work Together!
Discuss your ideas. Connect now
We've successfully delivered over

leads for the client